According to Golf.com, most amateurs tend to slice their shots. To combat this, manufacturers produce offset clubs that encourage a draw bias shape to increase accuracy. My TaylorMade M6 D-Type Driver review will explain how this setup can boost a beginner's long game.
The TaylorMade M6 D-Type driver is constructed with a draw bias to restrict the sidespin that causes a slice. This increases your chance of hitting a consistently straight tee shot. The Speed Injected Twist Face also combats mishits to help produce consistent ball speed and straight ball flight.
TaylorMade M6 D-Type Driver Review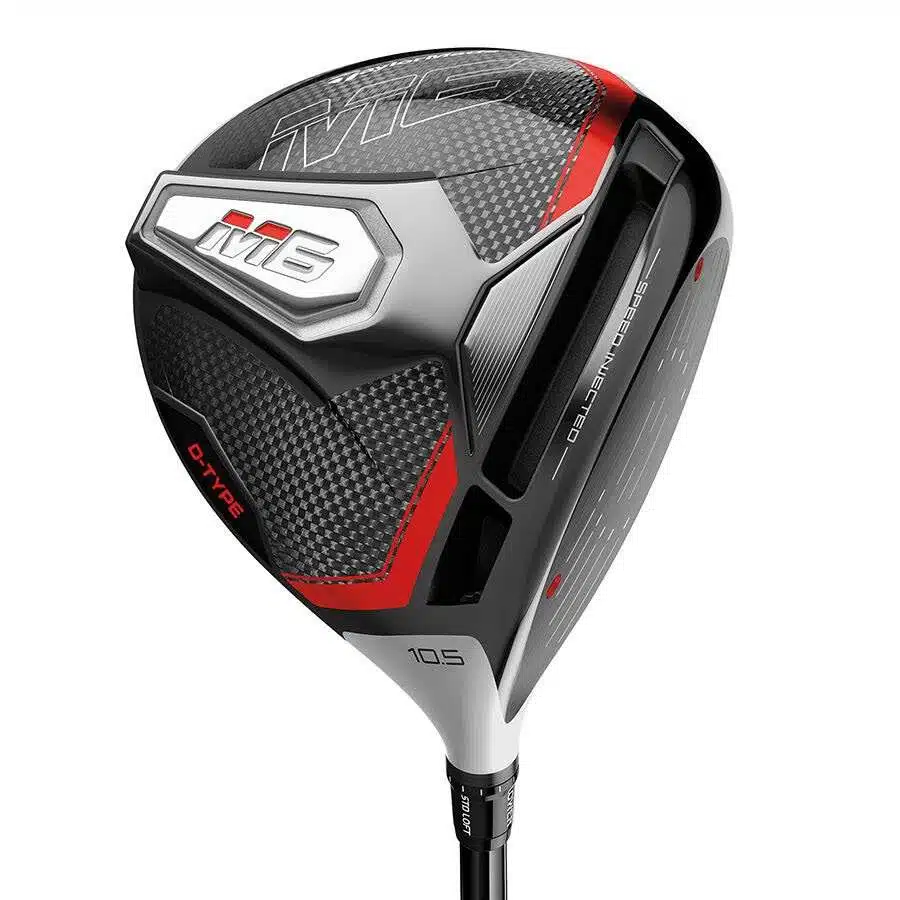 TaylorMade M6 D-Type Driver Review Score
| | |
| --- | --- |
| Total Score | 86.6 |
| Star Rating | 4-stars |
| Distance | 88 |
| Forgiveness | 95 |
| Feel | 86 |
| Workability | 80 |
| Aesthetics | 86 |
| Price | 85 |
Pros
Maximum forgiveness
Restricts slices
Promote straighter shots
Encourages a high launch
Features an adjustable hosel to strengthen or weaken the loft
Cons
Draw bias does not appeal to all golfers
It can cause you to hook shots if your rhythm is off
TaylorMade M6 D-Type Driver Features
Speed Injected Tuning Resin
As a beginner, it is essential to play with forgiving clubs that fly straight, and long, even on mishits. The Speed Injected Tuning Resin expands the area of the clubface that generates rapid ball speed and produces consistent distance.
The inclusion of the Resin further boosts the coefficient of restitution (COR) to enable the supreme transfer of energy to the ball at impact. That way, you enjoy long drives on shots out of the sweet spot and mishits.
Twist Face
The Twist Face technology employed in the M6 D Type Driver collaborates with the Tuning Resin to increase your forgiveness.
The corrective curvature of the Twist Face limits sidespin generated from off-center strikes to deliver straighter shots to beginners and high handicappers. TaylorMade engineers increased the loft on the high part of the toe and lowered it in the heel for consistent spin levels. As a result, you enjoy straighter shots.
Although Twist Face is ideal for accuracy, it reduces your workability, which is a quality that superior golfers desire.
Aerodynamic Carbon Sole
To add to the cause of distance, the clubhead of the M6 D-Type drive features an aerodynamic carbon sole. The slick construction glides through the air and helps you speed up your clubhead speed on your downswing. As a result, you optimize the speed and power with which your clubface connects with your ball.
Inertia Generator
46-grams of weight is stored in the driver's Inertia Generator to lower the CG for a high launch and maximum carry distance. In addition, the weight enhances the stability of the clubhead for consistent ball speed and low spin, even on off-center strikes.
Adjustable Hosel
Although the TaylorMade M6 D-Type does not contain an adjustable weight to change the launch bias, it does feature a customizable loft sleeve. It enables you to strengthen or weaken the driver loft by up to 1.5-degrees and change the lie of the clubface.
Lofts
There are three loft options available on the TaylorMade M6 D Type Driver:
9-degrees
10.5-degrees
12-degrees
Golfweek suggests that players who swing over 105 mph are better suited to drivers with lofts stronger than 10-degrees. Conversely, swing speeds between 95 and 104 mph should stick with clubs between 10 to 12-degrees.
Therefore, the 9-degree design is ideal for fast swingers, whereas the 10.5-degree suits moderate speeds. Finally, slow to moderate swingers should swing with the 12-degree option.
Shaft
TaylorMade offers one standard shaft on the M6 D Type, the Project X Evenflow Max Carry 45. The shaft is created in three variations of flex. Stiff, regular, and senior. That means it is preferable for fast, moderate, and slow swingers.
Factors To Consider Before Purchasing A Driver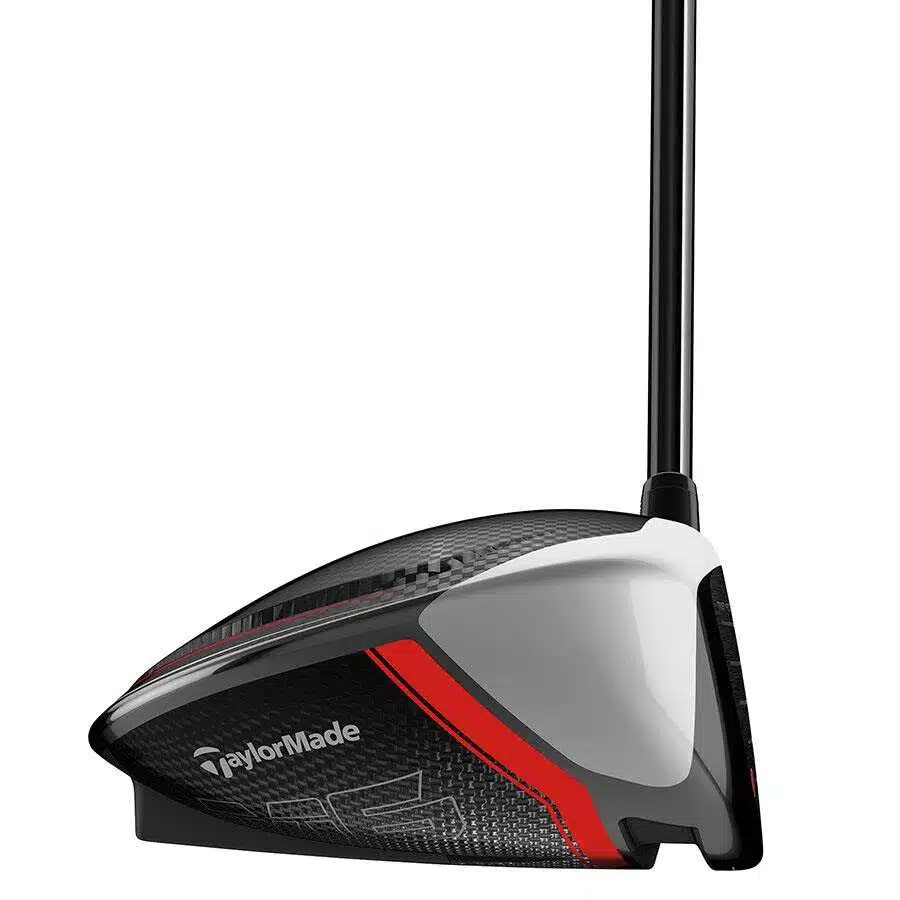 Offset
As a beginner, you will likely require some assistance to combat wayward shots and maintain accuracy. Since most amateurs struggle with slicing their drives, manufacturers have created draw bias heads with extreme offset to compensate for the slice sidespin. As a result, you enjoy straighter shots.
The downside of offset is that it restricts your ability to shape shots. However, as a beginner or high handicapper, your goal is to keep the ball in play, requiring straighter ball flight. If the draw bias design causes you to hook your drives, you can settle for a neutral bias setup.
Alternatively, you can acquire an adjustable driver that contains moveable weights to shift the bias of the club. For example, you can set it up for a straight, fade, or draw bias shot, depending on your needs.
Shaft
Your shaft impacts the launch of your ball and the direction of your shot. If it is too flexible for your swing, you may generate excess spin, balloon your drive, and lose distance. Conversely, if the shaft is too stiff, you will struggle to launch the ball, potentially push it right, and lose yards.
As per the advice of True Spec Golf, players who swing over 105 mph need extra stiff shafts, while those under 83 mph are made for a senior flex. Those swinging between 97 and 104 mph need a stiff shaft, while 84 to 96 mph suit a regular flex construction.
Loft
Like shaft flex and weight, the loft of your driver impacts launch. When your head contains insufficient loft, you struggle to consistently launch your drive, leading to a loss of carry and total distance. Conversely, if your loft is too weak, it causes you to create surplus spin and sky your shots, costing you distance.
The correct loft is ideal for maximizing your launch, carry distance, and roll, for optimal total distance.
Sweet Spot
As a beginner or a high handicapper, I suggest finding a driver with an expanded sweet spot. It will help you generate rapid ball speed across the clubface and restrict side spin. The combination promotes straight, long shots for superb distance off the tee. Without a large sweet spot, you risk hooking or slicing mishit strikes, and losing distance from a lack of ball speed.
TaylorMade M6 Driver D Type: FAQs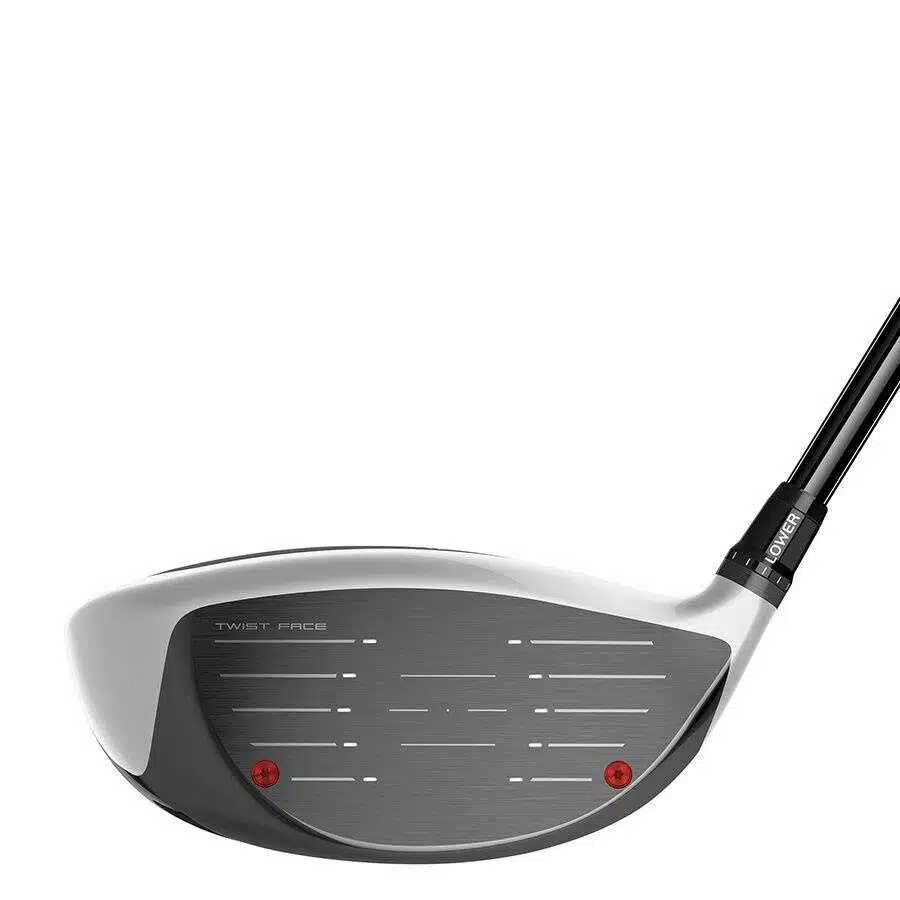 What Is The Difference Between Taylormade M6 And M6 D-Type?
The difference between the standard TaylorMade M6 driver and D-type is the profile bias. The M6 features a neutral bias and delivers a low launch with minimal spin, preferable for low to mid handicap fast swinging golfers.
Conversely, the D-Type driver promotes a draw bias launch for straighter shots from beginners and high handicappers. The draw bias profile restricts side spin, which causes a slice, keeping you straight and long. However, it does launch higher than the standard M6.
What Does D-Type Mean On M6 Driver?
D-Type on the M6 driver refers to the draw bias design of the club. It is purposefully crafted to restrict side spin and promote straight shots. This is necessary for beginners and high handicappers.
What Does D Mean On A Golf Driver?
When you see D on a driver, it stands for draw. That means that it is set up for a draw bias. Manufacturers do that to combat right to left sidespin generated off a mishit. That sidespin is what causes us to slice our drives, but a draw bias profile helps to keep your ball straight off the tee.
Alternative Options To The TaylorMade M6 D Driver
Pros
Promotes straight shots
Restricts sidespin that causes hooks and slices
Prompts accelerated ball speed
Features an adjustable loft sleeve
Forgiving
Cons
It does not contain a moveable weight to adjust your launch bias
Although the M6 D-Type driver is a quality product, there are a few alternative options I urge you to consider before making your final decision. The best alternative choice is the TaylorMade SIM Max driver.
I will not detail its features, as Nick Lomas did that in his review of the SIM Max. You will find the insight particularly valuable if the idea of a draw bias driver does not appeal to you.
In a nutshell, the TaylorMade SIM Max is forgiving, promotes straighter shots, and increases ball speed for optimal distance.
If a mid-launching driver is still too high for your swing speed, you need a low launching setup like the SIM 2.
I only recommend low handicappers and professionals use this driver, but, high handicap golfers with faster swing speeds may benefit from the reduced spin and launch. To understand the features and benefits and whether it can help, study our SIM 2 review.
Pros
Produces optimal distance
Restricts slice shots
Generates explosive ball speed, even off mishits
Encourages extra carry distance
Promotes straighter shots
Cons
Expensive
Restricts shot workability, which does not appeal to lower handicappers.
If you are looking for a long, forgiving alternative to the M6 D-Type, the Callaway Big Bertha B21 is your answer. The high launching club restricts spin and maximizes forgiveness, resulting in optimal yardage and accuracy to high handicappers and beginner golfers.
Callaway took a different route to most manufacturers by positioning the CG low and forward to limit spin. Combined with the high launching nature of the driver, you enjoy consistently long carry distance throughout your round.
Furthermore, the driver is constructed with an internal draw bias, which combats slices and encourages straighter, consistent ball flight. Therefore, you enjoy increased accuracy, even when you don't strike it out of the middle.
The engineers employed an A.I. designed Flash Face Cup, which enhances the zone on the clubface that generates explosive ball speed. That means you still produce ample distance, even from an off-center strike.
In addition, the sturdy, lightweight construction of the club enables you to produce faster clubhead speed on your downswing, leading to a higher COR at impact and further distance.
Callaway produced these drivers with three loft options: 9, 10.5, and 12.5-degrees, ideal for fast to slow swingers. Plus, the stock shaft is available in stiff, regular, and light, preferable for fast, moderate, and slow swing speed.
Those who possess the budget to acquire the Callaway Big Bertha B21 will enjoy consistency, accuracy, and distance. As a result, you will put yourself in more positions to score and start lowering your handicap. Take a closer look at the B21 driver here.
Pros
Super low price
Promotes straight shots
Expanded sweet spot
Reduces the risk of a slice
Attractive black matte finish
Cons
Not permitted for use in tournaments
The extreme offset may be off-putting to some golfers
PGX is not a brand that you may be familiar with but they have made a name for themselves by selling affordable golf equipment online. Not only is their equipment affordable, it also includes game improvement technology to deliver forgiveness and accuracy. This is why the Offset Driver is the best budget alternative to the M6 D-Type.
It is constructed with extreme offset to help beginners and high handicap players square the clubface up at impact. When your clubface connects the ball at that angle, it produces straight drives and reduces the risk of a slice.
The downside of the Anti Slice Technology is that it is illegal in tournament play. However, as a high handicapper or beginner, you may have no intention of playing in those types of events.
Added to the offset of this driver is a clean black matte finish, which gives it an attractive appearance.
Lastly, the 460cc driver head features an expanded sweet spot that generates explosive ball speed, even when you don't catch it out of the middle.
In conclusion, the PGX Offset Driver is super affordable and forgiving. It is perfect for beginners and high handicappers on a serious budget or who play infrequently.
Final Thoughts
The M6 D-Type driver is designed to prevent high handicappers and beginners from slicing their shots. That is all thanks to its draw bias design.
This TaylorMade M6 D-Type Driver review has shown that it offers more than straighter shots. Its aerodynamic sole prompts increased clubhead speed, and Injected Resin produces accelerated ball speed. Plus, the inertia generator delivers high, powerful launches.
Those three features combine to produce a high launching shot with extra carry and total distance. Therefore you enjoy straighter, longer shots to improve your long game results.
If the draw bias nature of the M6 D-Type is not for you, the TaylorMade SIM Max might hold the answer to more consistency off the tee.
Read more: Before purchasing, it could be worth checking out our list of the best golf drivers. We cover the most popular drivers on the market and show the range of prices that could fit any budget.
Related Articles: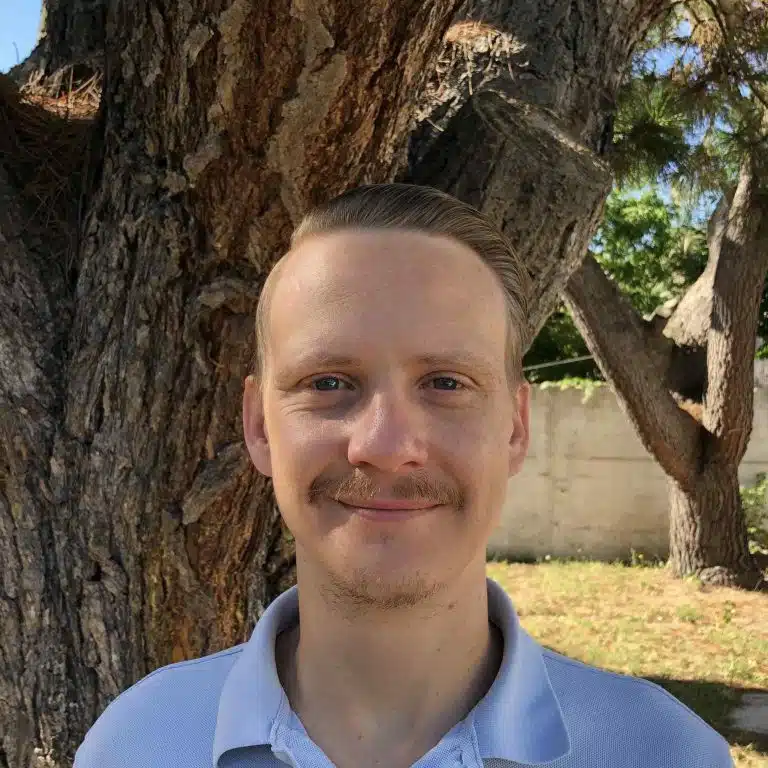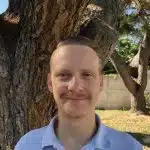 Matt is a seasoned golf equipment writer and sports fanatic. He holds a Postgraduate in Sports Marketing and has played golf for over 28 years.