While we all have our preferences when it comes to golf balls, most of us can agree when it comes to the very worst models. This is because they bring very little to the table and simply hurt our games.
In our search to find the very worst golf balls that you should avoid, we identified five models:
Slazenger Raw Distance
Pinnacle Gold
Top-Flight XL 2000-3000
Callaway Warbird
Volvik Vivid
Check out our short reviews below to learn why each of these balls made our list. At the bottom of this post, we also have a guide to help prevent you from inadvertently picking up poor-quality golf balls.
1. Slazenger Raw Distance Golf Balls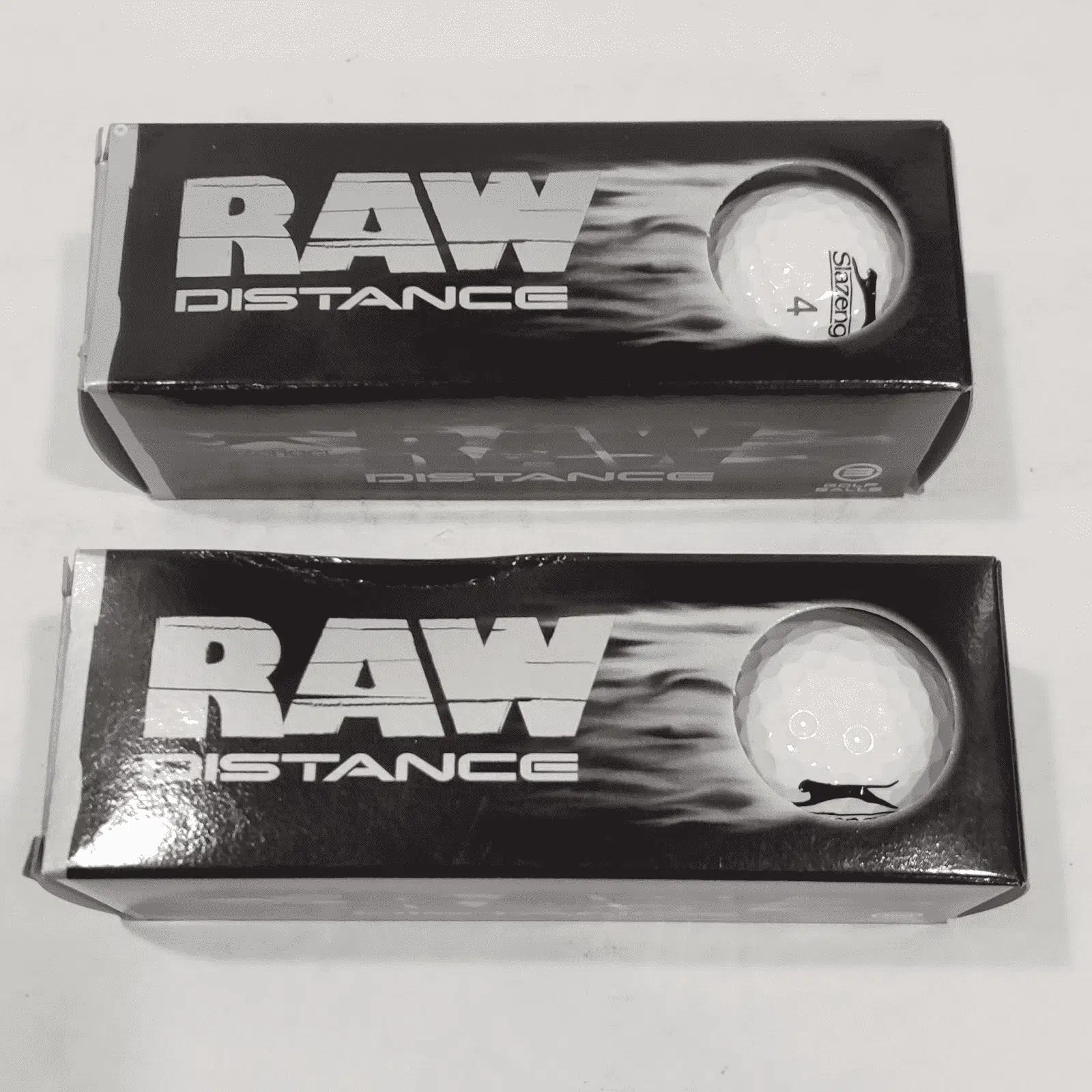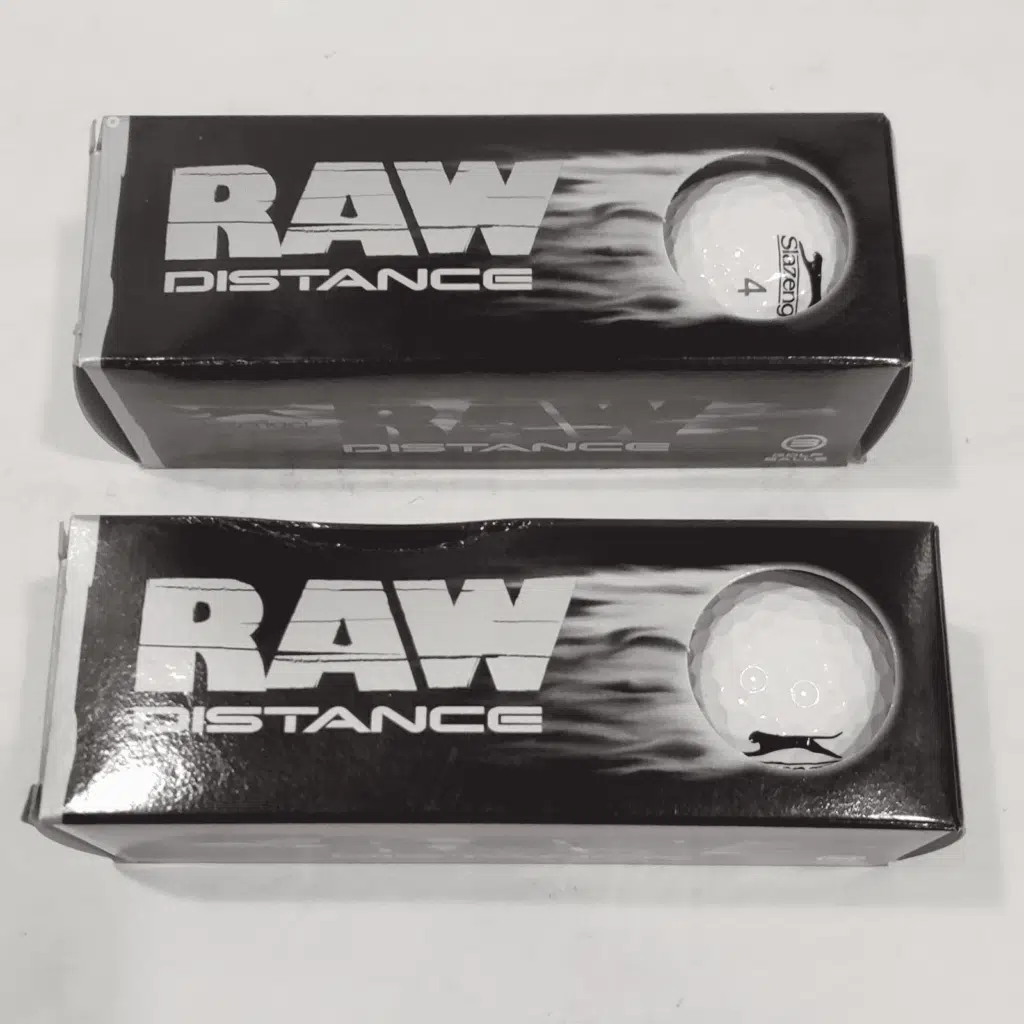 A 2-piece ball with high compression from Slazenger. The company promotes the ball as the "distance" ball to buy. However, while it produces exceptional distance, it doesn't excel anywhere else. In fact, distance is its saving grace, making it one of the worst golf balls in 2023.
Reasons to avoid:
It has a hard feel off the club
You can only generate very little spin for those delicate around-the-green chip shots
Loud cracking sound at contact
2. Pinnacle Gold Golf Balls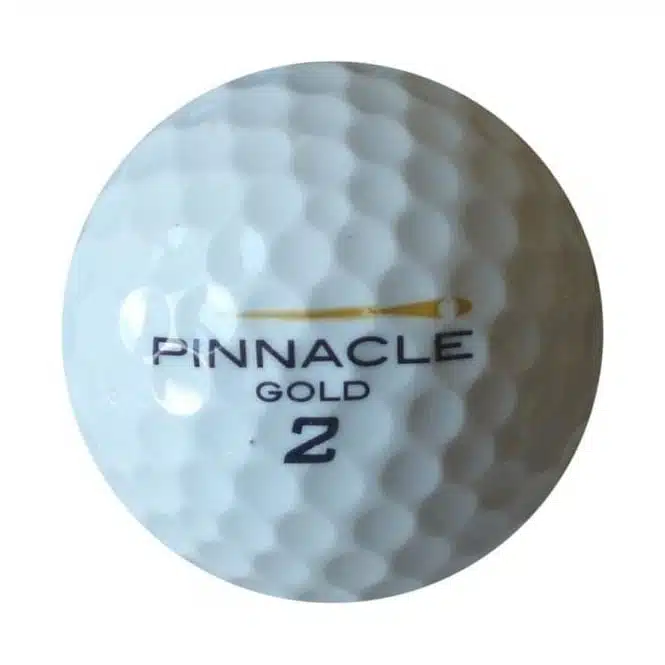 Pinnacle Gold balls are 2-piece style with high compression. In years gone by, this was the distance ball to buy, offering formidable ball speed. However, it is their weakest range and Pinnacle is generally considered a beginner brand. If you value performance, your money is better spent elsewhere.
Reasons to avoid:
Very hard
The cover gets damaged easily
Poor spin
The weakest ball from Pinnacle
3. Top-Flite XL 2000-3000 Golf Balls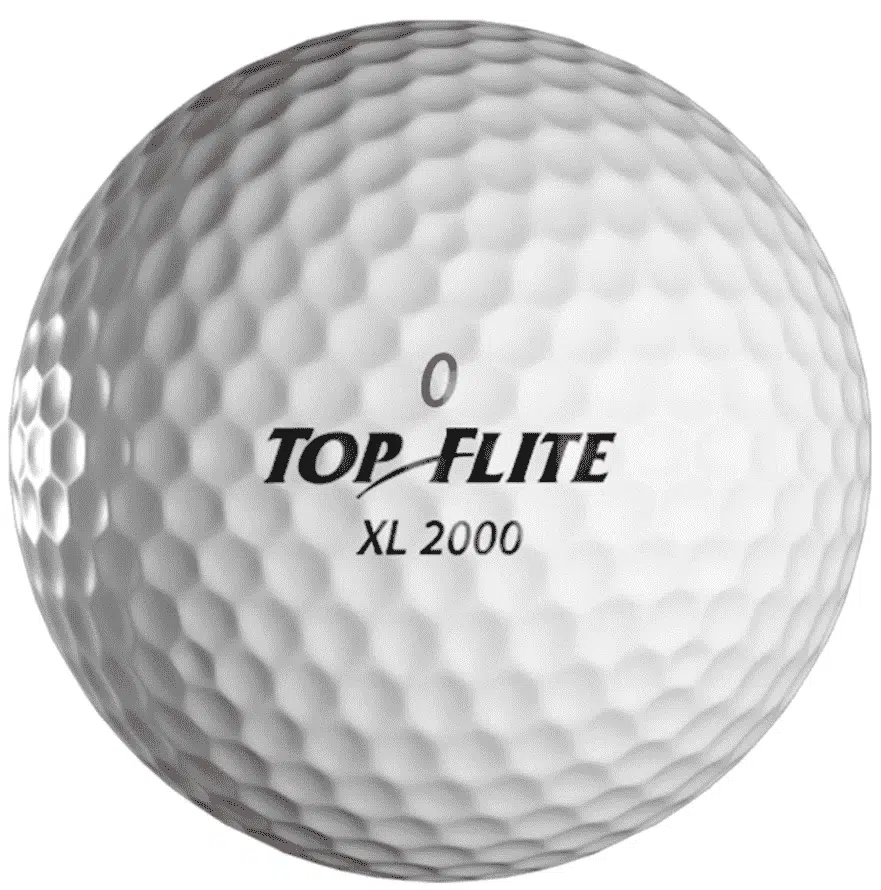 Designed for distance, this 2-piece ball fires long from the tee box. It's like most of Top Flite's equipment it's very reasonably priced too. This is probably why so many players picked it up! Yet it suffers from similar issues to the Slazenger Raw Distance and Pinnacle Gold.
Reasons to avoid:
Hard feel off the clubface
Not a great sound at contact
Poor spin control
4. Callaway Warbird Golf Balls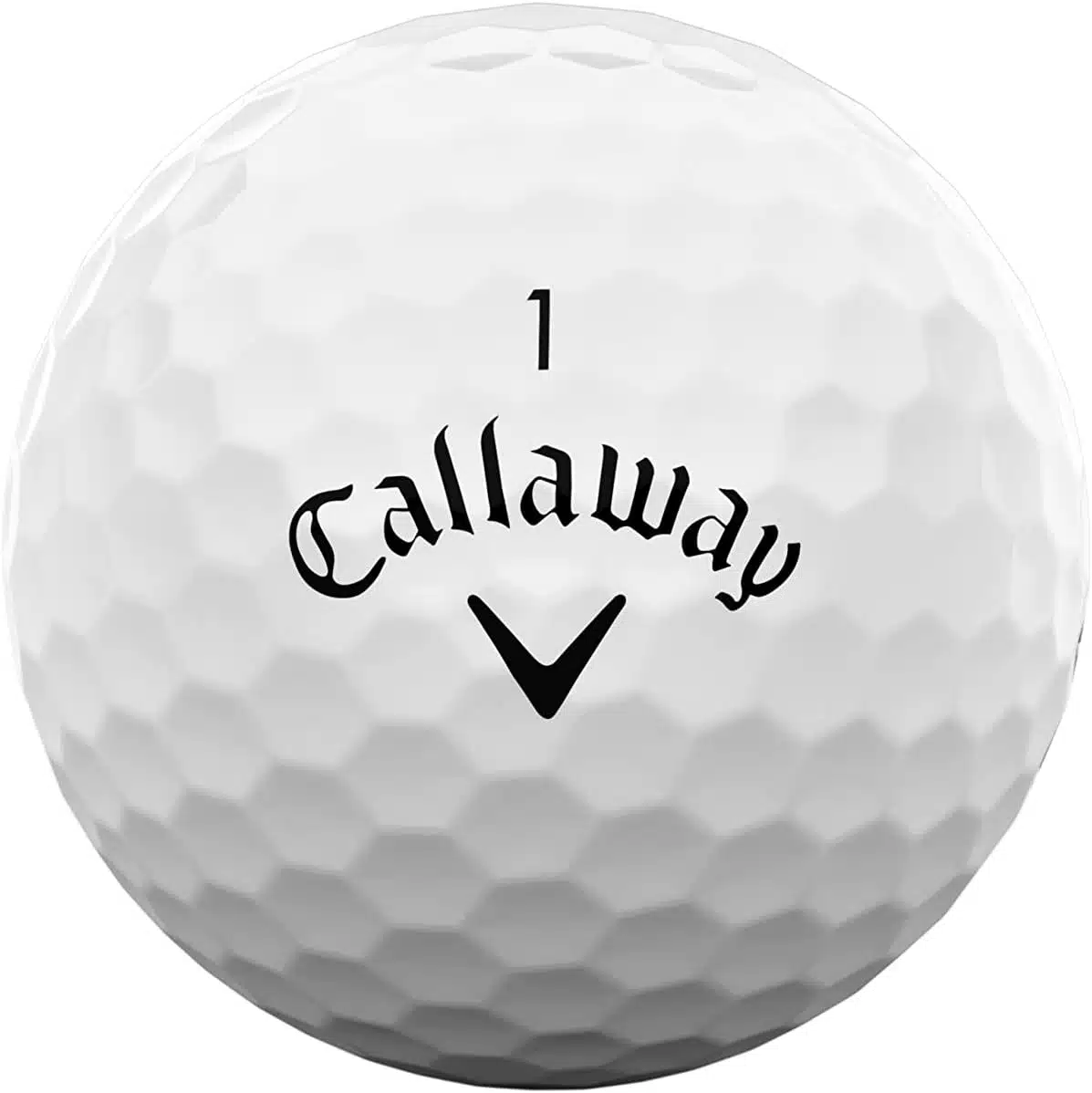 It might surprise you to see a household name like Callaway on the list of the worst balls, but as is always the case with innovation, sometimes you miss the mark, and the Warbird is the perfect example. Like the other balls discussed thus far, the Warbird is a 2-piece ball designed for maximum distance. It features a hex aerodynamic pattern which reduces drag.
Reasons to avoid:
Very little spin on approach shots
Poor durability
Flies and rolls out on the fairway
A hard feel off the clubface
Not a great sound at contact
5. Volvik Vivid Golf Balls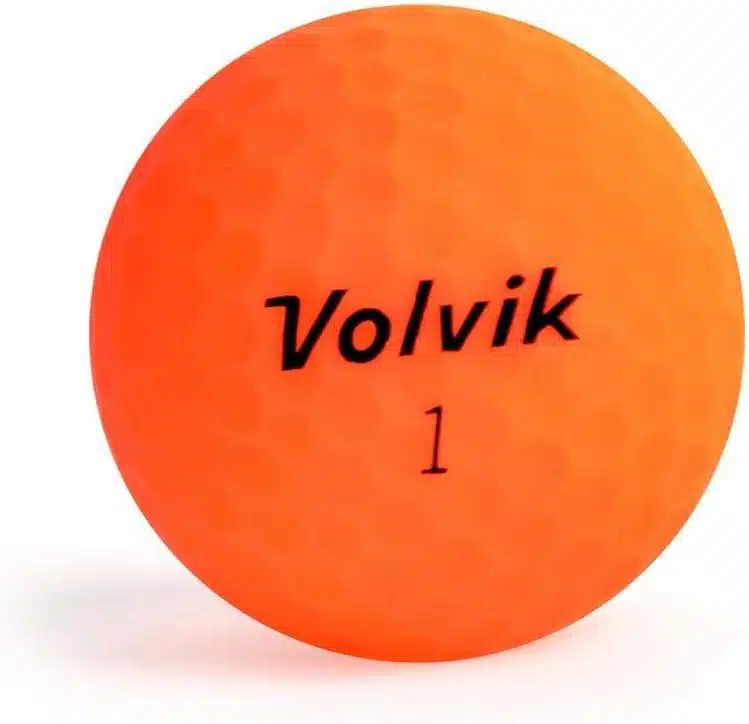 The Volvik Vivid was the first matt finish golf ball to hit the market. Available in a range of colors, it was clear that its appearance was what was primarily luring in customers. While the ball features a 322 dimple pattern, this is very tough to make out due to the matt effect of the cover.
The Volvik Vivid is also said to maximize distance for moderate and slower swing speeds, but this doesn't stop it from being a bad golf ball.
Reasons to avoid:
Not a great sound at contact
Much harder feel than expected (advertised as extremely soft)
Very little spin control
Better options available at price point
Having listed the five worst golf balls, it is worth mentioning that most golf ball manufacturers develop balls for the entire spectrum of golfers. So while we dislike these balls, some players may gel with them. Yet it's also important to note the number of professional golfers puting the above-mentioned balls into play on the tour!—–ZERO!
Which Players, If Any, Should Use These Golf Balls?
The weekend hacker or social golfer
The high handicap golfer or older player that wants the ball to move far whether on the ground or in the air
The beginner starting with a limited budget
The "bragger" who wants to smash it off the tee to claim the longest drive of the day in the friendly fourball
The guy who sprays his tee shots to all parts of the course
Golfers playing a tight layout with water and bush to navigate
A golfer who hits the ball in the "teeth" or tops it often
There Are Positives to the These Worst Golf Balls
While we clearly dislike the way these balls play, it would be a disservice to not admit the areas where these balls perform respectably.
They do not cut easily
The balls resist scuffing
Players who play at a home course where the wind is a constant challenge will get good use out of them
The balls will suit links-style courses where keeping the ball flight low or on the ground is an advantage
They allow you to play rolling approach shots to the green
All of the balls roll out on the fairways, adding distance
How to Avoid Choosing a Bad Golf Ball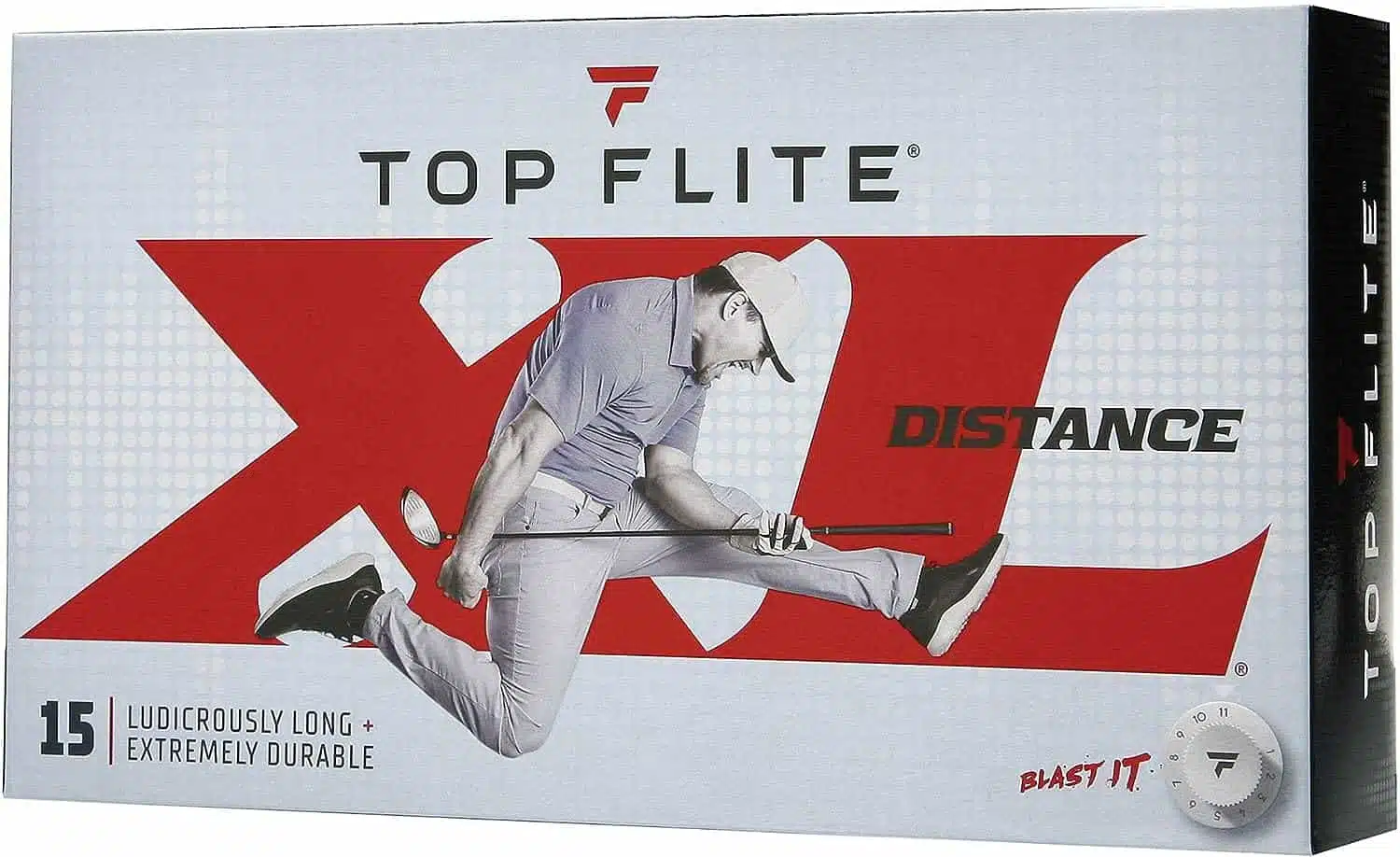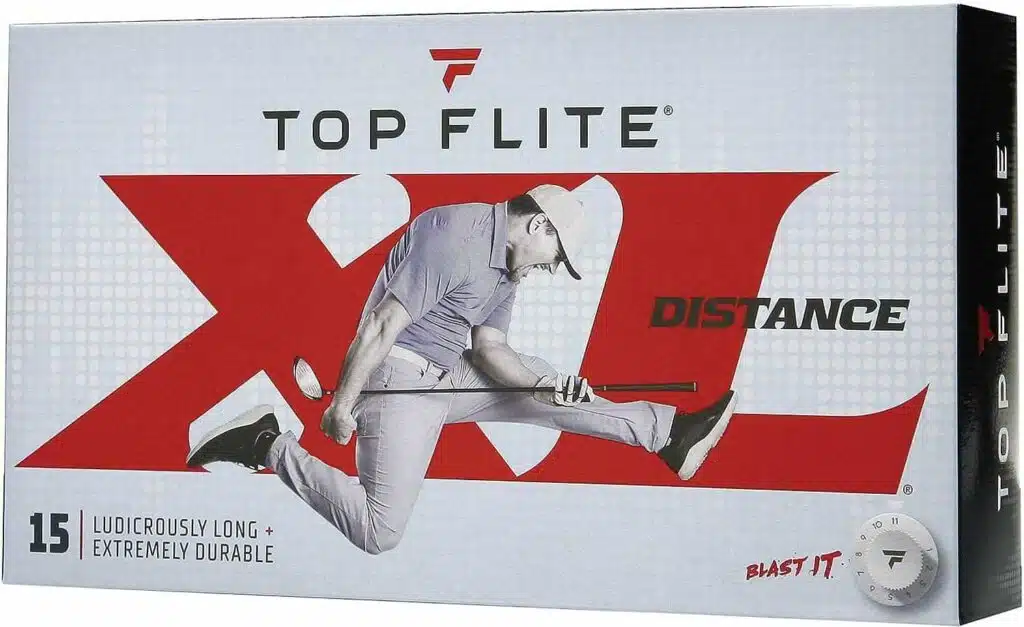 Construction
Golf balls are made up of a series of layers; generally speaking, the more layers there are, the higher the quality of the ball. One-piece balls are very inexpensive to make and only for beginners. On the other hand, two-piece balls are a little more expensive but fly much straighter and offer more spin and distance.
Beyond this, you can get three-piece, four-piece, or five-piece balls. Manufacturers can tailor balls to play a particular way by utilizing more layers. While this is not of massive benefit to beginners, it is for advanced golfers.
Feel
While everyone has their preferences, most golfers do not enjoy how a very hard ball feels, so we recommend avoiding it. The best way to choose the right golf ball for you is to correlate it with your swing speed. The harder you hit the ball, the harder you need your golf ball to be.
Once you know your swing speed, you can easily check which balls you should seek by viewing a swing speed ball compression chart. As an example, if your swing speed is 95 mph+, a ball with 90 compression is ideal. If you don't know your exact swing speed, you can try using our golf ball quiz instead. This will recommend you golf balls based on specific criteria.
Spin
The worst golf balls are those that offer very little spin, however, those that offer lots of spin could also be a poor pick for a player that lacks control. We find that picking a ball with average spin is always a good option. This gives you plenty of spin when you need it, such as when hitting wedges, but prevents your slices from doing too much damage to your round!
Final Thoughts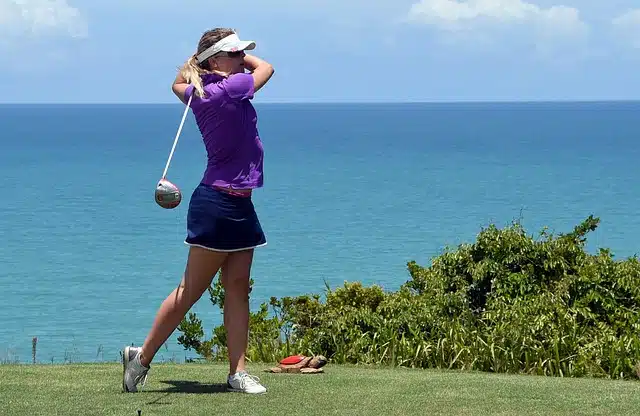 As each golfer develops his or her playing skills they will understand that the worst golf balls will ruin their scorecard, so carefully consider the qualities you need your golf ball to possess. Finesse around the greens allows you to recover from a bad tee shot, and putting makes up more than 50% of the strokes played in 18 holes. Therefore, good feeling will help reduce the number of 3-putts and improve your round.
Ultimately, it's your swing speed that should determine the right ball for you. If you purchase a ball that is too hard, that ball may still offer the superb distance it claims, but you'll only be able to take advantage of this potential distance if you can compress the ball enough. And you need a sufficient swing speed to do so.
TIP: Have a swing speed test with your professional or at a retail store to determine better golf balls for your game.
Enjoy this write-up? Then we expect you'll also enjoy our posts on the best golf balls and golf brands you should avoid.
Related Articles
Frequently Asked Questions
What Are the Worst Golf Ball Brands?
The worst golf ball brands include Slazenger, Pinnacle, Top-Flight, and Volvik. While the Callaway Warbird is a poor ball, we simply cannot include Callaway among the worst golf ball brands as the vast majority of their golf balls are very high quality.
What Are the Worst Golf Balls for Beginners?
The worst golfs balls for high handicappers vary. Balls that are too hard and offer very little spin such as the Slazenger Raw Distance are a good example. However, on the flip side, balls that offer copious amounts of spin can be just as bad. This exacerbates the likes of slices that plague beginners.
What Are the Worst Golf Balls for Seniors?
Like for beginners, high-compression golf balls are not recommended as you lose swing speed with age. However, low-spinning balls are worse for seniors than beginners. This is because seniors have usually been playing for a longer time and need the versatility that spin brings to the table.
What Is the Worst Callaway Golf Ball?
The worst Callaway golf ball is undoubtedly the Callaway Warbird. It feels hard, offers little spin, produces an unsatisfying sound, and is not very durable.
What Is the Worst Titleist Golf Ball?
Titleist is the top brand when it comes to golf balls and we have been nothing but impressed with all of their balls, therefore you can buy with confidence.
Nick Lomas is the founder of GolfSpan, an avid golfer, not quite a pro but has over 15-years of experience playing and coaching golfers from all over the world. His mission is to bring the golfing community a better experience then it comes to choosing the right golf gear, and finding the right set up for your game.