Buying golf balls is a significant investment, so buying used golf balls is important. You've probably lost some balls on the course if you're a new golfer. And if you're serious about improving your game, you want to practice as much as possible, whether at the range or in your backyard. That's why you'll want to know the top places to buy used golf balls in bulk.
Here are the 8 best places to buy used golf balls:
In this guide, we'll briefly cover the benefits of playing with recycled balls and how to identify their quality by grade before outlining the best place to buy used golf balls.
If you're looking to cut the costs of your golfing lifestyle, then used golf balls are a shining example of how you can do just that in all their recycled glory.
Why Buy Used Golf Balls?
Aside from the obvious benefits of saving money, buying used golf balls is a good idea for many reasons. For one thing, there's less pressure when you're playing with used balls rather than brand-spanking-new, premium golf balls; if you fire a used ball out of bounds or into the water, you'll feel less bad about it.
If you're keen on playing with the likes of Titleist Pro V1s, Srixon Z Stars, or Callaway Chrome Softs, then you can get a sizable, practically mint condition batch of them for a greatly reduced price.
Plus, used balls are the perfect tool for practice, allowing you to experiment with new clubs and swings on the course without the fear of throwing wads of cash down the drain.
Another perk of buying used golf balls is that you do your bit for the environment. The increased use of used golf balls means there's less demand for newly manufactured golf balls, reducing factory footprint. Every little helps.
Used Golf Ball Grading System
Knowing about the grades is handy, as most sellers on most websites will label their batches as such. Grading systems may vary slightly from website to website, but the most universal system is the one that follows.
Mint Condition (AAAAA)
Mint condition balls are basically as good as new. They're clean and bright, with minimal or zero signs of visible wear, and they perform as well as a freshly unboxed ball.
Near-Mint Condition (AAAA)
There may be minor blemishes and a loss of gloss or coloration, but no cuts or damages could alter any aspect of the ball's performance.
Value Condition (AAA)
Noticeable wear and tear, including scuffs and abrasions – but no cuts or cracks. Definitely still viable for play. Great for beginners or as practice balls.
Refinished
No products found.
Balls that have been reconditioned in a factory often involve replacing the exterior coating, bringing them up to a level where they look and perform as close to brand new as possible.
8 Best Places to Buy Used Golf Balls
While you may be able to buy some second-hand golf balls from the pro shop of your local club, you'll find a far greater selection – and far superior deals – on the wonderful wide web. With that in mind, here are some of the best websites to browse for superb deals on used golf balls.
1. Amazon – Best Selection
Amazon has some suppliers offering bulk used golf balls. You can get bags of 100 balls for about $50. Since it's an Amazon, you also have a return policy, so you can purchase risk-free.
I like the bags of 100 used golf balls that are AA quality. I can use them in the backyard or for practice without worrying about losing them. Yet they're high-quality enough that I can accurate distance and flight off of most of them.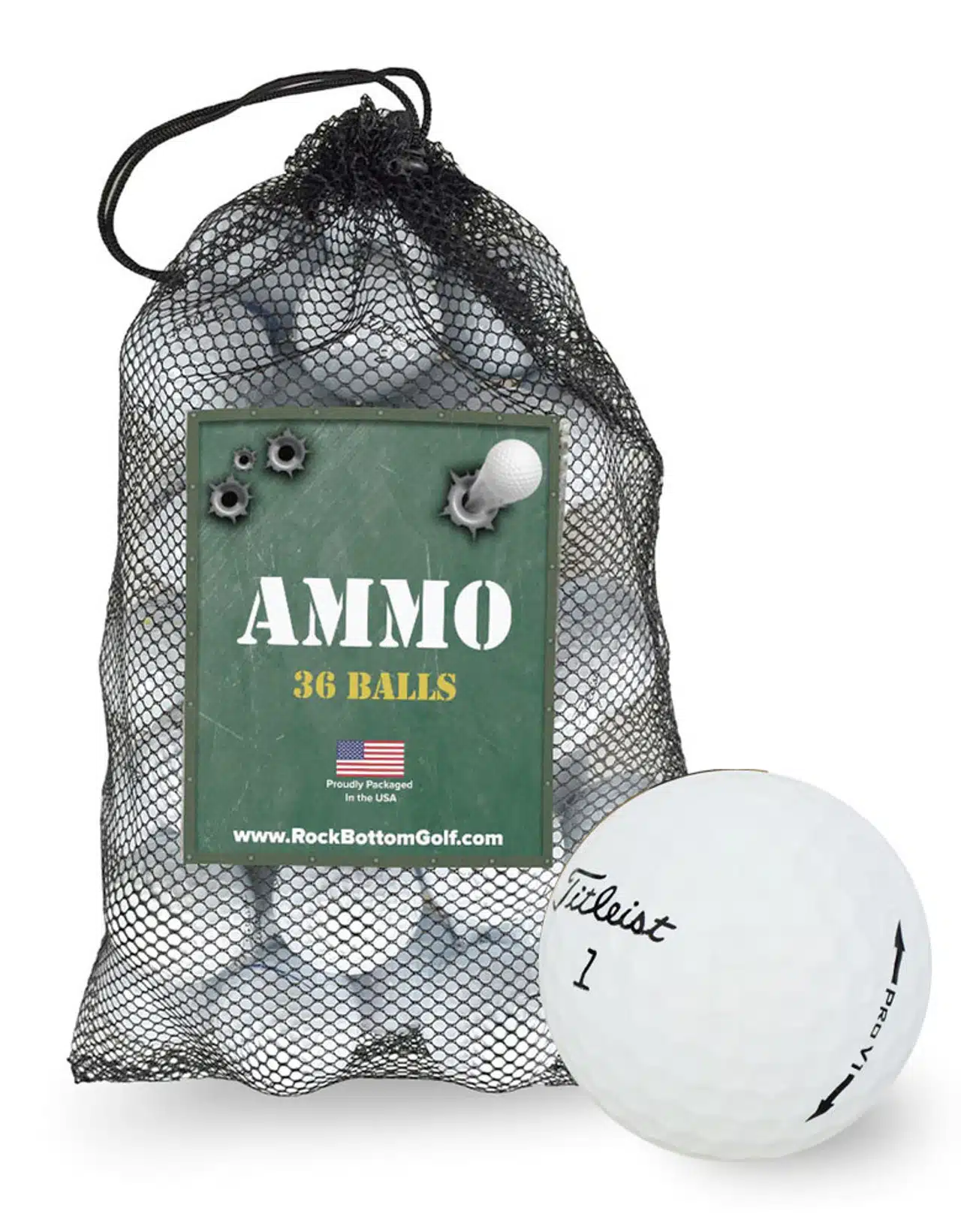 Rockbottomgolf.com is another great option for buying used golf balls. Rockbottomgolf.com has a wide selection of balls at competitive prices. They also offer free shipping on orders over $50, which is great.
I like that you can easily see the balls in various conditions: Mint, Near Mint, and Good. They mostly come in bags with 36 balls, so I can't get as many as Amazon usually offers (100 balls per bag). But as the name suggests, the prices are pretty low. You can get 36 balls for less than $40.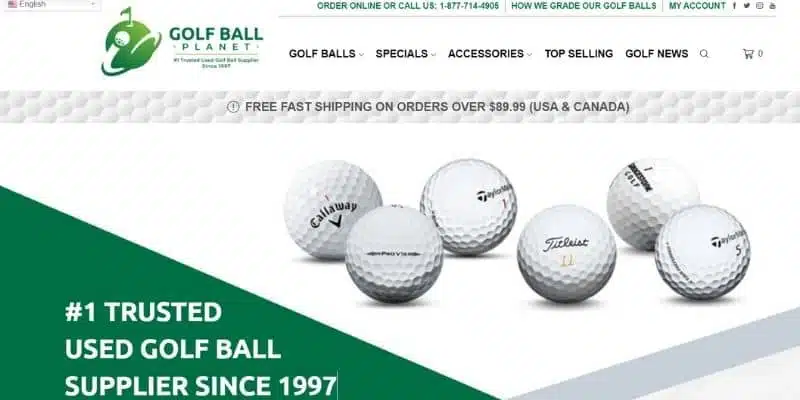 Golf Ball Planet has been in the used golf ball game for quite a while now – since 1997, to be precise – and they've always been a trusted supplier. Offering just about every brand of golf ball, with extra discounts on packs of 50 or 100 balls, there's the potential to make huge savings on any kind of golf ball you like.
They also offer free fast shipping on orders over $89.99 for both the USA & Canada. Many of the customer reviews report good packaging and speedy shipping times. The reviews also widely confirm that the balls are of the same quality as their grading system describes. It's hard to go wrong with Golf Ball Planet.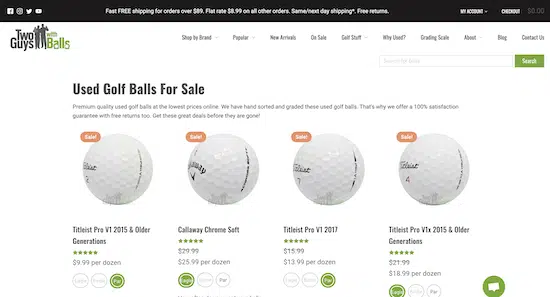 Twoguyswithballs.com is a smaller website, but they offer a great selection of used golf balls at very reasonable prices. Twoguyswithballs.com also has a very helpful customer service team that is always willing to answer questions. You can get free shipping on orders of more than $89.99.
They have an easy-to-understand grading scale (Eagle, Birdie, and Par), and the website is designed to help you find the ball you want easily and offer fast and convenient checkout options. Two Guys with Balls differentiates itself from the other players out there by offering a rewards program, military discounts, and giving back to golf-related charities.
They also have golf ball subscriptions and an Eagle Club Membership (think Amazon Prime for golf balls) that gives you several perks, including free shipping, discounts, swing analysis, and more.
I like buying from Two Guys because they have great customer service and remind me of working with my buddies. You can tell it's a smaller business that cares about its customers and will go out of the way to make sure you're happy.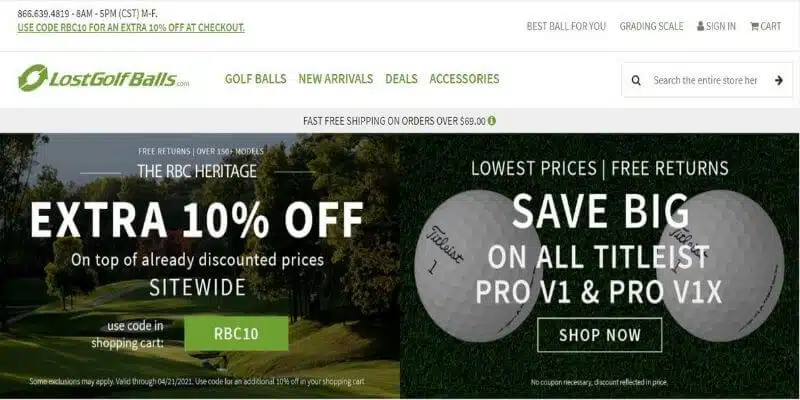 Lost Golf Balls offer some of the best prices for used golf balls on the market. Coupled with excellent customer service, their massive range of quality, discounted golf balls have blessed many bargain-hunting golfers.
As well as by brand, you can also search by quality, quantity, and color. Their deals section is always worth checking out, as you can often find a set of mint condition Pro V1s for an unbelievably generous price.
There's free, fast shipping on orders over $69. The packaging, speed of delivery, and grading system of Lost Golf Balls have been widely appraised.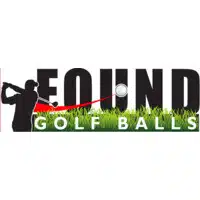 Found Golf Balls sell just about every kind of golf ball under the sun, from Titleists to Srixons, Nikes, and Noodles. You can search by quality and brand – their grading ranges from 'pristine mint' to 'good.'
You could easily find a set of premium balls for roughly 80% less than their original value. And thanks to their frequent flash sales, coupon offerings, and '5 dozen specials' offers, you might save even more. There's also free shipping for orders over $69.
Additionally, they offer free personalization on many of their batches, allowing you to customize the balls with your own image, logo, or text. But most importantly, the balls arrive in excellent condition, with hundreds of customer reviews attesting to the accuracy of Found Golf Ball's grading descriptions.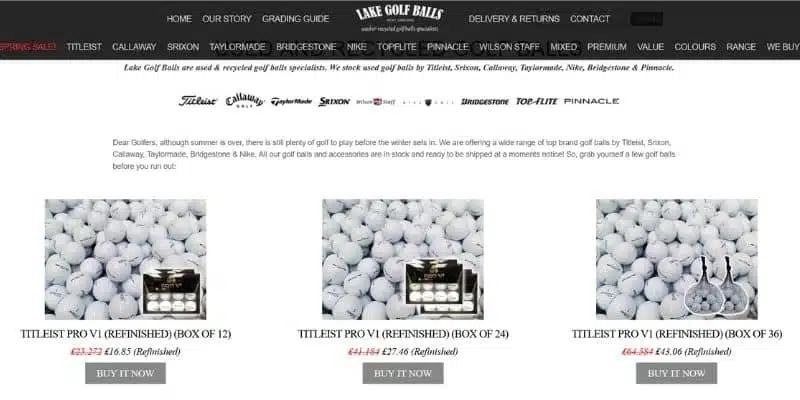 Across the pond, Lake Golf Balls provides an excellent service with its many offerings of used golf balls. They stock all of the top brands and some more budget-orientated balls, batching them in variable sizes with really generous prices.
Keep an eye out for their seasonal sales. There are plenty of discounted golf balls ready for the taking.
Their grading system is somewhat unique – but thorough. From Pearl-graded balls that are as good as new to C-graded balls that are perfect for practice rounds, a wide selection is available to suit every need. There are also some 'rejects,' which did not pass their quality controls but can still be used for practice and are thus sold at giveaway prices.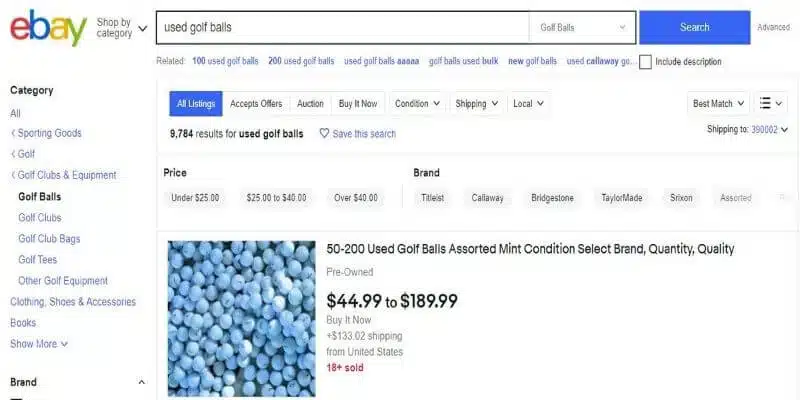 There's rarely a shortage of potential bargains on eBay, and used golf balls are no exception. Most sellers follow the grading system we have listed above, so finding the exact kind of used golf ball you're looking for should be easy.
And you can find all sorts. Mostly, it's the likes of Titleist Pro V1s and Callaway Superhots, but you can also get large batches of mixed brand, value condition balls, which are great for practicing and/or beginners. 100 golf balls for $30? Thank you very much.
Final Thoughts
Buying used golf balls is a great way to save some of your hard-earned cash. Considering that most of them can offer the same performance as a brand-new ball, buying second-hand is a no-brainer. But finding the best places to buy used golf balls can be tough.
If you're a beginner or are just looking for some practice balls, then keep an eye out for value condition graded balls – you can get large batches of them for very good prices. Remember that the best places to buy secondhand golf balls are on Amazon, RockBottomGolf, Golf Ball Planet, and Two Guys With Balls.
Any websites we've listed should provide a good service, so look around and see for yourself how much money you can save!
Related Articles
Nick Lomas is the founder of GolfSpan, an avid golfer, not quite a pro but has over 15-years of experience playing and coaching golfers from all over the world. His mission is to bring the golfing community a better experience then it comes to choosing the right golf gear, and finding the right set up for your game.