The best golf balls for average golfers can add distance and accuracy to your game. Many golfers play with the cheapest golf balls they can lay their hands on. While this is an inexpensive way to learn,  it won't help you consistently improve.  
Using various balls means different performances with each swing, so choosing and sticking with a great ball is best.
So, what are the best golf balls for average golfers?
Srixon Q-Star – Best Overall Ball
Srixon Soft Feel – Good All-Round Ball
Callaway Supersoft – Best For Slow Swing Speeds
We will review the best golf balls for the average golfer to provide an insight into what is available, enabling you to decide on the most suitable golf ball for your swing and short game.
What Are the Most Important Characteristics of a Great Golf Ball?
Let's compare the most important characteristics of the top golf balls: The most important characteristics of the best golf ball for average players are:
Low driver spin – This will result in longer shots off the tee
High ball flight – For extra distance off the tee and more stopping power in and around the greens
Decent price tag – Fo protect your budget on those unfortunate days when you lose a couple of balls.
Golf balls that cater to the average mid-handicap golfer are mostly less expensive and could reduce your score. That is a win-win situation for you!
Premium balls used by advanced players and professionals accentuate the spin, and any slight mishit could leave you in the rough. A fade can become a slice, and a draw can become a hook due to the amount of spin.
They also come at a premium cost, which does not make financial sense if your ball consistently tracks offline. However, if you're looking for the right practice golf ball, we also reviewed them.
You will have to try several construction types for a few rounds each to determine which suits your game the best. Once you have decided on the type of golf ball, it is recommended that you try the same ball in the various brands to get the optimal ball for your game.
When you have found the optimal ball for your game, it is highly recommended that you play with the same brand and type for a period to get used to the ball and track your game's improvement. You will be tempted to play other golf balls, but sticking to your selection for quite a few rounds will be worthwhile.
Quick Overview: Our Top Picks for Golf Balls for the Average Golfers
6 Best Golf Balls For The Average Golfer for 2023
Pros:
Urethane cover with spin skin covering produces tour-like feel and spin
Long decal with arrow aids in the alignment of putts
Tour-level performance at an affordable price
Soft compression core produces low driver spin
Cons:
It runs out a bit longer on chips
The Srixon Q-Star is a 3-piece, high spin golf ball with a compression rating of 75 aimed. Hence, it is one of the best golf balls for intermediate players — or even advanced golfers. It has an energetic gradient growth core inside a thin Urethane cover and is covered with an improved spin skin layer. 
The urethane cover contains 324 dimples spread over the ball in the Srixon speed dimple pattern. The dimple pattern creates low drag for enhanced ball flight, longer distance, and more control.
This generates the performance and feel of a tour golf ball aimed at golfers with moderate swing speeds.
The Q-star sacrifices some durability for the increase in performance and feel. You will feel like a tour player with the performance you get from this ball. The low compression core controls the spin, and golfers with moderate swing speeds will benefit greatly on longer and straighter shots.
Pros:
Affordable quality
Extreme consistency
Long-lasting and durable provided you do not lose it
High ball flight makes it easy to stop on the green
Soft feel cover
Low spin off driver's face for straighter longer shots
Cons:
Low flying balls do not stop quickly on greens
Srixon Soft Feel is one of the most popular balls for average players providing exceptional feel, distance, and control.
The Srixon Soft Feel is a 2-piece golf ball with a compression rating of 60 and generates medium spin.
The Srixon Soft Feel was engineered to produce a highly resilient 71 compression super soft core that gets progressively softer toward the center. This maximizes energy transfer for greater distance and softer feel from tee to green. The low compression delivers a high moment of inertia (MoI), leading to enhanced accuracy on mishits.
A 344 dimple Ionomer cover covers the core with an advanced for higher lift force pattern and maximum surface coverage. This reduces the drag, increases ball speed, and reduces spin off the driver, resulting in incredible distance, stability, and amazingly soft feel.
The great aerodynamics makes the Srixon Soft Feel an ideal partner for a wide range of golfers with low to moderate swing speeds below 90 miles per hour.
Srixon added a unique "hit straight" alignment arrow to aid in the alignment and accuracy on the greens.
Pros:
Distance is not a problem
Trionomer cover produces a soft feel on short irons, putter, and wedges
Soft feel on the putter face
Durability is good
Extremely well priced and value for money
Cons:
Feels too soft on older putters with inserts
One of the most popular golf balls for average golfers is the 2-Piece Callaway Supersoft. The compression rating of 40 makes it one of the lowest compression balls available. The ultra-low compression core promotes fast ball speed and increased accuracy.
The incredibly soft Trionomer cover contains Callaway's low drag HEX aerodynamics dimples for reduced drag while promoting lift for longer carry distances. The Callaway Supersoft is geared for long, straight shots with a soft feel on the clubhead.
A soft Trigonometry cover formulation keeps the spin rate low, making it ideal for beginners and intermediate golfers without losing the feel and control on and around the green.
Read more: If you're in your golden years and looking for more golf balls for slower swings, we reviewed the best low compression golf balls for seniors.
Pros:
They have a high launch angle
Extremely durable
Cons:
The distance can be longer
Responsiveness on and around the green can be improved
The Bridgestone e12 Soft is a 3-piece golf ball with a Surlyn cover. The high spin golf ball with a compression rating of 50. The design is aimed at a higher launch angle and more carry for intermediate to advanced golfers with swing speeds below 105 miles per hour.
The enhanced Delta Wing Dimple pattern on the cover creates improved aerodynamic features on Bridgestone's new Active Acceleration Mantle layer. The mantle comprises a new High-Performance Polymer for increased thrust and higher initial velocity at contact to boost straight distance.
The core is softer, providing a more forgiving feel and less spin for an improved long game.
Pros:
Exceptionally durable
High ball flight for rapid stopping power on the green
Large core and the thin outer layer provides a soft feel
Low spin off driver's face for straighter longer shots
Cons:
Best for swings under 100 miles per hour
More expensive than some of its competitors
Titleist is probably the best-known golf ball manufacturer, and their Pro V1 and Pro V1x dominate the professional tours around the globe. Do not fear; they have not neglected aspiring golfers and produced various golf balls to cater to most swing speeds and golf swings.
The target market at which it is aimed is the beginner to the intermediate golfer looking for good distance and control.
The new Tour Soft ball is a 2-piece construction with a compression rating of 65, delivering a high spin rate. The ball promises a soft feel for longer shots and enhanced spin control.
You will find the largest core that Titleist has ever produced in the middle. With the extra-large core and the thin outer cover, you will experience one of the softest golf balls in this category.
You will notice the extra distance you gain off the tee and the soft feel around the greens.
This is an incredibly good golf ball in this category and can compete with the best competitors. However, Titleist is a premium ball producer and priced the ball higher than the most, making it less desirable when compared to the best in the class.
Pros:
Great greenside performance
Durable and easy to locate
Built for distance and ultimate control
Great pricing
High penetrating ball trajectory
Cons:
Durability can be improved
The extra distance will be appreciated
Not the most premium balls on the market
The feel is not the best in class
Wilson produced one of their more popular golf balls for the average golfer as a budget-friendly ball with excellent performance.
The 2-piece ball with a compression rating of 50 produces low spin and is ideal for beginners to intermediate golfers. It is ideal for golfers who want an affordable golf ball with excellent performance.
The improved rubber chemistry yields a core up to 22% softer than comparable balls. This provides a great balance between long-distance and a soft feel, offering you the ultimate in golf ball control.
The outer layer is constructed from a new 302 Ph.D. aerodynamics with a unique flat bottom for low air resistance and longer, more accurate shots. Shallow dimples let the ball fly through the air to create a more stable, penetrating ball flight.
The extra distance could well place you in range of getting onto the green and closer to the pin for more birdies and eagles.
A new plastic slide pack aids in the ball's durability, and there have been no complaints about its durability.
How To Select The Right Golf Ball For Your Game
Accuracy
All golfers know accuracy's role in reducing their scores and enjoyment of the game.
You can improve the accuracy of your shots through practice, but choosing the right golf ball will aid in your quest for the most accurate shots.
Consistency in direction and accuracy results in fewer shots and a lower handicap. Everyone, including professional golfers, has a few mishits, but you need a golf ball with a consistent trajectory with every club in your bag.
The construction of golf balls evolved into an almost exact science, and research has found that multi-layered golf balls tend to be the most accurate.
Affordability
Unlike most golf equipment purchased once and then used for many years, a golf ball is a product that must be replaced often. If you do not lose the ball, they tend to scuff and will need replacement. No golf ball is made to last forever.
The prices of golf balls can vary tremendously between the various construction methods and brands. Choosing the most expensive balls available can make your round expensive if you lose a few balls.
Golf balls can be expensive and typically come in twelve packs, ranging from $5-50 $ per dozen.
Brand
You should base your decision on the construction type of the ball before selecting a brand that will suit your game. You can become more brand-conscious once you have reached consistency in your golf game. Until then, keep an open mind and use the ball that suits your pocket and game.
Construction
The type of construction of the golf ball will play a huge part in how the ball feels on the club, spin rate, ball trajectory, and reaction on the green.
To determine which ball will suit your game the best, you will need to evaluate your game and determine which properties will benefit your game the most. If you require more feel and spin to improve your short game, you will need a different construction than someone who requires more distance and less spin.
We will provide more information on the various types of construction and materials here to better understand which ball is more suitable for your playing style.
If you live in a colder place this will also affect your golf ball choice. These are the best golf balls for cold weather.
1-Piece Golf Ball
This is the simplest construction of a golf ball. The ball consists of a single core piece and the outer cover. This is the most suitable construction for beginner golfers and has the least spin of all the various constructions. The simple construction method keeps the cost down and makes it ideal for finding your way into the game of golf.
The 1-piece ball is often used by driving ranges or businesses that prefer durability to the workability of the golf ball.
Once you make consistent contact with the golf ball, you should consider moving on from the 1-piece golf ball.
2-Piece Golf Ball
The 2-piece golf ball is one step up from the 1-piece golf ball. It provides a little more variety to your game.
It is constructed from a solid rubber core surrounded by an exterior cover produced from either Surlyn or urethane.
Beginners that have mastered the basics and want some extra distance will often move onto the 2-piece golf ball. It may fly slightly further than the 1-piece, but the greatest benefit of the 2-piece golf ball is that it rolls out further than any other type of golf ball.
3-Piece Golf Ball
The 3-piece golf ball is suitable for golfers with a good grasp of their game, and some professional golfers often use them. The ball is constructed from a rubber internal core with a second rubber layer around the core. The two layers are then wrapped into an outer cover made from durable Surlyn.
You will experience a softer feel on the clubface and generate more spin. This enables you to exercise more control over the ball trajectory and stop the ball quicker.
4-Piece golf ball
It is unlikely that the average golfer will take the step up to the 4-piece golf ball. This construction allows for someone to fine-tune their spin control onto the green.
The 4-piece ball consists of a solid rubber core surrounded by two separate layers and a soft urethane outer cover.
5-Piece Golf Ball
The most complex golf ball currently available is the 5-piece golf ball. It is a high-premium ball and is generally only used by very advanced or professional golfers. These golf balls are the most expensive on the market.
This ball makes provision for most golf swing styles and velocities, with each layer designed to cater for a different shot type.
Distance
Golfers that hit the ball enormous distances can be more selective in choosing a ball that does not travel far.
If you do not hit the ball enormous distances, consider a ball that will travel further. Distance should not be your highest priority. Rather, concentrate on direction and possibly shaping your shots. Once you control the ball trajectory, improve your distance for those long-awaited eagles.
The higher the ball's compression, the further it will travel when struck well. Lower compression balls produce less spin resulting in more control and straighter shots. The compression of the ball must suit your swing type.
Most golf balls aimed at the average golfers provide less spin and more distance at a very affordable price.
Durability
The construction and type of outer layer will determine the durability of your golf ball. Select the ball that will provide the required characteristics and last several rounds. It can become extremely expensive if you replace a ball every 9 holes.
Every strike creates some sort of wear on the golf ball, especially when a lot of spin is imparted. These marks add up over a round and reduce the effectiveness of the golf ball. The continuous compressing and retracting of the ball impact on the shape, causing the ball to move differently from what it was designed to do.
Swing Speed
An essential part of your decision-making process should include evaluating your swing speed. There are golf balls designed especially for lower swing speeds and others to cater to various swing speeds.
Understanding your swing speed will enable you to make an educated decision when finalizing the ball you want to play with.
Technology
Advanced technology is being used in almost every golf ball. Many manufacturers have experimented with the shape of the dimples on the outer layer in search of the ultimate in distance and control. The technology that goes into the construction of the outer layer improves constantly and enhances the experience and the control of shots, especially around the green.
Technology will continue to play a huge role in the distance and control that golfers can impart on every shot.
The most suitable golf balls for the average golfer is the 2-piece or 3-piece construction that produces relatively low spin and low compression. This lets you control your shots, making it less likely to veer too far off the fairway unless you strike the ball poorly.
The most popular golf balls that provide excellent performance, distance control, and durability will be discussed below.
What Are The Scores Of An Average Golfer?
The USGA defines an average golfer as a recreational player who averages 91 strokes per round on a par 72 golf course.
This is based on the scores entered on the handicap system.
However, many golfers are not registered for a handicap or do not enter their scores after every round.
Therefore, it is believed that the average player's score is closer to 100 per round on a par 72 golf course.
USGA sets the average score per age group:
Golfers between 20- and 30-years average 90 strokes per round. 

Golfers between 30- and 50-years average 92 strokes per round.

Golfers between 50- and 60-years average 91 strokes per round.

Golfers over 60 average 92 strokes per round.
Taking these averages and dividing them by all golfers comes to an average of 91, on which the USGA bases its definition of an average player.
FAQs
Do Golf Balls Matter for Average Golfers?
Golf is an extremely difficult and complex game. Golfers around the globe gladly accept any advantage to be had.
Golf ball manufacturers spend millions of dollars on research to construct a golf ball that suits specific swing speeds and the golfer's preference for distance or soft feel around the green.
The average golfer will find that the golf ball makes a difference to their game.
The compression rating of a golf ball indicates the hardness or softness of the golf ball. Higher compression ratios require a fast swing speed to compress the ball, while a lower compression is easier to compress.
As most average golfers have lower swing speeds, a softer ball will be more suitable for their game.
Golf balls with low compression tend to roll out more due to the lower spin rate off the tee. High-compression golf balls are used by golfers with higher swing speed that creates more spin.
An average golfer is advised to experiment with golf balls with a compression rating between 70 and 90 from various manufacturers before finally deciding which is best for their needs.
Can an Average Golfer Use Pro V1?
Titleist Pro V1 golf balls are the bestselling and most used golf balls on professional tours. They are renowned for their consistency between golf balls.
This can add tremendous value to any golfer, including an average golfer, who's looking to be more consistent in distance and accuracy.
However, the high compression rating of a Pro V1 makes it more suitable for golfers with a high swing speed. The pricing of the Pro V1 also makes it an unwise choice if you still tend to lose a few balls per round.
What Is a Good Golf Ball for the Average Player?
A good ball for the average golfer should consist of either a 2 or 3-piece construction, low to medium compression between 30 and 80, surlyn or ionomer cover, and is priced on the lower end of the spectrum.
Although the Callaway Supersoft has the lowest compression rating (38) of the balls reviewed, it may be too soft for most golfers with medium swing speed.
Our selection for the best golf ball for the average golfer is the Srixon Q-Star for the combination of compression rating (75), surlyn cover, and 3-piece construction.
Is a Hard or Soft Golf Ball Better?
Compression dictates whether a golf ball is classified as hard, medium, or soft.
The average golfer will experience better performance from a softer ball if they have a medium to slow swing speed. However, golfers with a swing speed above 100 mph will benefit more from a harder ball.
A softer ball will give the average golfer a straighter and longer ball flight at medium to low swing speeds.
Final Thoughts
Selecting a golf ball for the average golfer is not a straightforward process as many contenders offer remarkably similar qualities and specifications. 
There are no poor golf balls among the golf balls we reviewed in this category. Yes, each one has its unique qualities. And some will fly further, some will spin more, and some will feel softer. The one you select will be the one that combines the criteria to your liking.
In the category for the softest ball, Callaway Supersoft stands out with its low compression rating of 38. Playing the Callaway Super Soft will prepare you to take on those ultra-premium golf balls and feel comfortable. 
The winner in the category of the best golf ball for the average golfer goes to the Srixon Q-star by a whisker. Its medium compression core and soft urethane outer cover provide longer drives and a soft feel around the greens.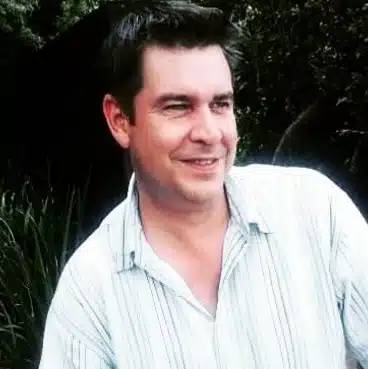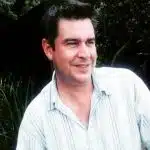 Charl is an avid golfer who studied marketing and advertising. He is fascinated by new technology in golf equipment and the mechanics of the perfect swing.