When you think about golf balls, the first two names that come to mind are Pro V1 and TP5. But despite their popularity, these balls do not make sense for most golfers. That is why I decided to compile a list of the best amateur golf balls.
The purpose of this guide is to help you understand the performance differences between golf balls for amateurs versus those for professionals. I will also explain why soft urethane-covered golf balls fetch a higher price than the harder ionomer design. In addition, I will also explain why amateur golfers should stick to the most affordable golf balls.
The more experienced golfers should go ahead and read about the best golf balls for average golfers.
Overview Of Our Best Amateur Golf Balls
 

Overall Best Amateur Golf Balls
Best Soft Golf Balls
Best Distance Ball

 

Callaway Supersoft

Srixon Soft Feel

TaylorMade Distance+

Pros

Improved distance, especially for slower swingers

Soft feel

Forgiving and accurate

Good aerodynamics (HEX)

Fair value for money

Outstanding value for money

Soft feel

Good aerodynamics

Great distance slow to moderate swing speeds

Forgiving

Short game control

Produces low spin

Delivers explosive ball speed

The aerodynamic dimple design promotes maximum carry distance

The alignment aid helps you aim better

Promotes maximum distance.

Cons

There were a few reports of below-average durability

Not suitable for players with a fast swing speed (low handicap players)

Not ideal for fast swing speeds

Some golfers found the quality and durability questionable

Limited spin and greenside control

It offers limited feel

Reduced durability

Spin Score

92.9

86.8

78.5

Ball Speed Score

90.8

91.3

92.4

Price Score

88.7

89.4

94.6

Rating

4.5 Stars

4 Stars

4 Stars
What To Look For When Buying Golf Balls For Amateurs 
Most golf balls will focus on one or two key areas making them more suitable for a specific range of players. Amateur golf balls tend to be equipped with unique features that cater to the weak points common amongst high handicappers. 
Here are a few key factors you want to look for when searching for the best golf balls:
Construction
Several construction methods are used, each with different attributes. This will affect the way they perform.
One-piece golf balls are the most basic and least expensive. They would be used at driving ranges or on a tight budget for amateur golfers. They have low compression, little forgiveness, and not the greatest distance. They also do not have a great feel.
Two-piece golf balls are much better and can deliver distance with a better feel. They are generally rather durable.
Three-piece golf balls are softer for more feel, better spin, and control. You then get four and five-piece balls with greater potential to maximize the potential of each shot you make.
Dimples
Dimple design is fundamental to the ball's spin, playability, and the aerodynamics and is critical to its performance. Much research has been done into the perfect dimple design. As with other aspects of the golf ball design, the dimple technology is tweaked according to the primary goal of the ball.
Spin
Spin has a dramatic effect on the performance of the ball. They range from low to mid to high spin balls. Low spin balls are more forgiving as there is less sidespin. Higher spin balls will have a longer carry and work better if you try to play a draw. Mid-spin balls obviously fall somewhere in the middle.
Durability
While you might lose the odd ball out of bounds or in the water, the ones you manage to hang onto should last a while. Although some will keep going longer than others, most quality brands have decent durability.
Compression
This is an important aspect to understand. It is simply a measurement of the amount of deflection a ball experiences when struck. Balls with low compression generate more distance, particularly for slow to medium swing speeds. They also tend to have a softer feel. Faster swingers can use a ball with higher compression, still delivering distance but giving them greater control.
Quick Overview: Our Top Picks for Amateur Golf Balls
Our Top 5 Best Amateur Golf Balls
Callaway makes several exceptional golf balls, but their Supersoft Golf Balls are one of the most popular for the amateur golfer. These might not suit golfers with rapid swing speeds/low handicappers, but they are a pleasure to use for everyone else. Feedback from golfers that have played these golf balls has been overwhelmingly positive.
These balls have an ultra-low compression which gives them the pleasing soft feel and helps maximize distance. If you want a few more yards off your long shots and are looking for extra feel, these are worth considering.
They produce low spin, which makes them forgiving and accurate and improves distance. The trademarked Callaway HEX aerodynamic design allows them to cut through the air for even more distance. Most players will enjoy the control they get around the green.
If you want something other than white, you can also get these balls in Lime, Orange, Yellow, and Turquoise.
They are reasonably priced, which should appeal to the average golfer. You get the performance, but if one happens to go into the lake, it is not the end of the world.
The Callaway Supersofts are 2-piece balls with a soft Polybutadiene core and a Trionomer Blend cover. These work well together to make the ball forgiving and long.
While these are often touted as great balls for beginners, that is only part of the story. They have a lot to offer all golfers except those with a fast swing speed.
Rating: 4.5 Stars
Those who are looking for a soft feel ball at an affordable price will appreciate Srixon Soft Feel golf balls. These aerodynamic, value-for-money golf balls top the charts in the best soft golf balls for beginners category.
These versatile balls are built to maximize the distance of golfers with slower swing speeds. Its low compression rating of 60 enables more rebound off the club face, helping you optimize distance. 
Furthermore, the Energetic Gradient Growth Core design increases ball speed, feel and spin. The balls are soft in the center and get progressively firmer as you move out. The result is a high moment of inertia which improves yardage and forgiveness.
They feature superb aerodynamics thanks to a 338 Speed Dimple design and their optimal ball speed and spin qualities. The construction restricts drag and resistance to deliver an easy-launching ball that holds in the wind.
Not everyone likes alignment aids, but for those that do, these balls have an alignment arrow to help with your set-up and target focus for improved putting.
Overall, the Srixon Soft Feel golf ball delivers distance, forgiveness, spin, and feel at an affordable price. As a beginner, you enjoy the performance benefits and won't hurt your wallet if you lose a few.
Rating: 4 Stars
The TaylorMade Distance + is designed for beginners and high handicappers searching for extra yards. This two-piece ionomer cover ball produces low spin and maximum ball speed for optimal distance. For this reason, it tops my list of best distance balls for beginners.
The ionomer cover provides a hard feel and works with the REACT Speedcore to promote accelerated ball speed at impact. In addition, the 342-dimple pattern of this ball results in limited drag, a mid-level launch, and increased carry distance.
Furthermore, the compression core features a moderately low rating of 77, which aids the ball in reducing spin. The low spin and rapid ball speed combination are designed to help you increase your yards.
The main downside of this ball is that its reduced spin levels create challenges for you on the green. Since the ball is not spinning optimally, it releases quickly and does not hold the green, making your short game a nightmare.
In summary, the TaylorMade Distance + is a pure distance ball for those beginners focused on yards instead of spin. If the speed of the Distance + excites you, you might find your ideal ball in our post focusing on slow swing speed balls.
Rating: 4 Stars
Vice Golf suggests that you save up to 50% when you purchase balls from them compared to their better-known competitors. The bang for your buck with Vice surpasses any other ball manufacturer. But they made it onto this list for their all-around performance from tee to green. 
If you are looking for a combination of low spin and high ball speed on long shots and a superior feel around the green. Keep reading. The Vice golf ball features a Du Pont Surlyn cover constructed to provide the feel and performance of urethane at a reduced price. 
The specially designed cover helps optimize ball speed on longer shots and enhances spin around the green. Where it loses points is its durability. That is nothing against the Vice golf ball. The material does not match up to urethane. As a result, you can expect these balls to scuff quicker than a premium design.
Furthermore, the three-piece Vice Golf Tour white contains 392 dimples that restrict drag and produce a stable flight. As a result, you enjoy increased carry distance. Plus, the Maximized Energy Speed rubber Core (ESC) works to prompt rapid ball speed as it leaves the clubface.
Finally, the Enhanced Surlyn Grade mantle restricts driver spin and enhances ball flight stability for optimal carry distance.
Overall, the Vice Golf Tour white ball provides all the features of a premium urethane ball for half the price. It lowers the spin off the tee and enhances feel and control around the green.
Rating: 3.5 Stars
Those searching for increased carry distance may find the answer in the Callaway Warbird. Thanks to its ability to reduce drag and promote maximum carry distance, it finds itself at the top of my picks for the most aerodynamic beginner's golf ball.
The Warbird is fitted with an ionomer cover, which generates maximum ball speed. In addition, the cover combines with the high compression, high-energy core to encourage increased yards no matter your swing speed. Plus, these two components work to add a superior feel and control around the green.
Callaway's engineers used HEX aerodynamic technology to help this two-piece golf ball launch high and stay in the air for longer. As a result, you enjoy consistent long carry distance.
In conclusion, the Callaway Warbird golf ball is affordable, aerodynamic, and provides an optimal feel around the green. You should consider testing this ball if you are after extra carry distance.
Rating: 3 Stars
Honorable Mention – For Players with Higher Swing Speeds
Titleist V1 Golf Balls
Another option you can check out that isn't on the list are the Titleist V1 golf balls. While it usually isn't the best golf ball for high handicap golfers, the Titleist Pro V1 can serve as a great fit for players who have recently improved their swing speeds. Only consider this one if you're somewhere between an amateur golfer and an intermediate and beyond. 
Why You Should Trust Us
Golfspan is independent and not pressured by manufacturers to recommend products.
We were not paid for the reviews in this article. Our team has over 100 years of golf experience, has spent thousands of hours reviewing golf equipment, and has hand-picked these golf balls. We may earn an affiliate commission when you purchase something through our retail links.
32 products were considered from 6 brands on:
Spin

Ball Speed 

Aerodynamics 

Durability

Feel

Price
Frequently Asked Questions
What is The Best Golf Ball For Amateurs Who Slice?
When it comes to golf balls that help players who are struggling with slices, you want to look for the straightest flying golf balls to cater to your deficiencies. Ideally, there are few golf balls that can compete with the Callaway Supersoft Golf balls. This as the balls are designed with features to cater to the playing traits common amongst amatuer mid-high handicapper range of players. They offer ample forgiveness and are the best equipped for players who slice.
How Does Dimple Design Affect Golf Balls For Amateurs?
When it comes to amateur golf balls, dimples are an important design aspect to look at. This is because the dimples can help you increase your ball speeds by reducing drag when the ball is in the air. The dimple patterns usually vary depending on the ball's manufacturer, this then means that some balls are going to be more efficient at reducing the drag than others. As an amateur golf player in search of the best golf ball, dimples will be one of the most important aspects to focus on.
What Do You Want From Amateur Golf Balls?
The first thing to do is assess your skill levels and your strengths and weaknesses. That should help you determine what you need from a golf ball.
Do you need more control around the greens? Do you need more accuracy? Do you have a slow swing? These are the types of questions you need to ask before you can start comparing the attributes of the golf balls available.
Is It Worth Spending Money On Premium Golf Balls?
Although premium golf balls perform optimally from tee to green, their price tag is not worth it for beginners or amateur-level golfers. Even with the best equipment on the planet, you will make mistakes when you start, and it is best to reduce the expense of these mishaps. Even then, as you improve your game, don't be afraid to try out a few of these as they might just be what you need to get your scores even lower.
As an amateur golfer, your ball striking is a work in progress, resulting in numerous mishits. That means that you are bound to slice or hook a few shots every round, which could lead to a lost ball.
From personal experience, I suggest that beginner/amateur level golfers should stick to affordable ionomer balls. You can use the money that you save on lessons or green fees.
It's also important to understand when and how often you need to change your golf ballls if you don't lose them first.
So How Do I Choose an Amateur Golf Ball?
The important thing is to understand your requirements. Each golfer is an individual and has unique needs. There is a wide range of balls on the market, and there is something to suit all playing styles and player skill levels. In order to select the best ball for your needs, you just need to understand what it is you need most from a golf ball. 
For newer players yet to identify their specific needs, it can be helpful to seek the advice of professionals or golfers with more experience and knowledge.
Once you have established your primary goals, you can narrow your search down to the balls that offer the features you need. It might be necessary to experiment a bit before finding the ideal ball for your game. 
You obviously have to stick within your budget, but this is not a problem. There are great quality balls that will not break the bank. They will improve your enjoyment of the game as well as your score.
For a bit more insight, the video below has some great advice.
Final Thoughts
From tee to green, you will use a range of clubs, but only one ball. Make sure it is the right one for you.
You should now have some insight into the importance of the correct golf ball and what to look for. We have highlighted some of the best options available right now. Selecting the best amateur golf ball will help your game. You need to give some thought to your needs, which will guide you.
While we have only reviewed the leading options, the Callaway Supersoft Golf Balls stand out as the best golf balls for amateur golfers. They provide a soft feel and optimal distance and control. Plus, the design makes them accurate and forgiving.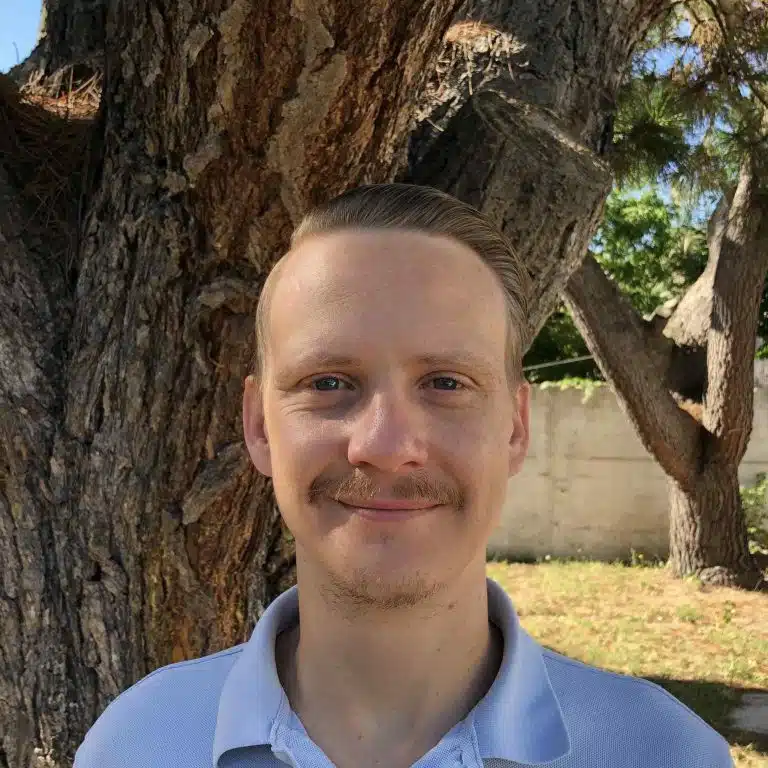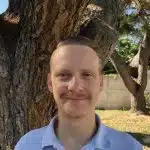 Matt is a seasoned golf equipment writer and sports fanatic. He holds a Postgraduate in Sports Marketing and has played golf for over 28 years.