Callaway has been making products to make life easier for the average golfer since the 1980s. Today, they offer some of the best golf balls on the market.
In this article, I look for the best Callaway golf ball for each type of player.
Included in this Callaway golf balls review are low and high compression golf balls. These are built for slow, moderate, and fast swing speeds. In addition, I have laid out a guide to help you identify the right golf ball for your swing.
Readers looking for a diversified list of golf ball brands should read our review on the best golf balls for the average golfer.
The 3 Top Callaway Golf Balls
 
Best Overall
Best Budget
Best For Mid-Handicappers
 
Chrome Soft
Warbird
ERC

Pros

Low driver spin
Increased wedge spin
Encourages a high launch

Affordable
Generates accelerated ball speed
Optimizes distance

Low spin on long shots
Faster ball speeds
Increased wedge spin

Cons

Not suited to slower swingers
Harder cover than urethane.

Price Score
84.3
97.2
89.6
Distance
92.5
90.4
93.7
Spin
94.8
79.3
89.1
Flight
93.6
85.8
92.6
Rating
4.5 Stars
4 Stars
4.5 Stars
Our Research Parameters
Golfspan is independent and not pressured by manufacturers to recommend products. We were not paid for the reviews in this article. These Callaway golf balls were selected by our team, who have over 100 years of experience playing golf and thousands of hours reviewing products. We may earn an affiliate commission when you purchase something through our retail links.
The Best Callaway Golf Balls
| | | |
| --- | --- | --- |
| Cover Material | Construction | Color Options |
| Urethane | 3-piece | White and Yellow |
Readers often ask me what is the best Callaway golf ball? I never hesitate to answer because I am confident that the Chrome Soft is the company's top golf ball. The reason is that it is built to work for a wide range of golfers. Its 3-piece construction delivers optimal performance from the tee box to the green.
A Dual SoftFast Core produces a high launch and low spin on long shots for superior carry distance. On the contrary, the firm outer core boosts durability and wedge spin.
Furthermore, a urethane cover protects the engine of the ball to offer a soft feel. Plus, the improved aerodynamic design reduces drag and ensures stability during flight.
Callaway's engineers developed the Chrome Soft to fly straight and limit spin. Therefore, it works to increase accuracy and restrict hooks and slices. Lastly, it produces added forgiveness.
Chrome Soft balls are the best Callaway golf balls because they produce an all-around performance from tee to green. In addition, they are forgiving and prompt a straight ball flight. The only downside is that its impressive features cost an arm and a leg.
Rating: 4.5
| | | |
| --- | --- | --- |
| Cover Material | Construction | Color Options |
| Ionomer | 2-piece | White and Yellow |
It is hard, goes long, and produces nominal spin. The affordable Warbird tops the list of the best Callaway balls for golfers on a budget. The ionomer-covered Warbird is engineered to lengthen the distance of golfers with slow to moderate swing speeds.
Hex aerodynamics restrict drag and boost your launch to keep your ball in the air longer. The quality aerodynamics prompt the Warbird to descend along a gradual path and land softly on approach. However, it does not produce added spin.
An extra-large high-energy core enhances the compression of the ball. That allows slower swingers to generate accelerated speed. Therefore, you enjoy additional yardage through the bag.
Overall the Callaway Warbird is an affordable golf ball for slower swingers seeking extra ball speed and distance. High handicappers may welcome increased yards, but the lack of spin will deter superior golfers.
Rating: 4
| | | |
| --- | --- | --- |
| Cover Material | Construction | Color Options |
| Paraloid Ionomer | 3-piece | White and Yellow |
Mid-handicappers require a golf ball with a balance of distance, spin, and accuracy. As far as Callaway balls are ranked, the ERC stands out as the superior option for the average golfer. It prompts rapid ball speed, low spin on long shots, and enhanced spin around the green.
These mid-range 3-piece golf balls contain a hybrid Paraloid cover that reacts differently depending on the force of the impact. Full shots produce low spin and explosive ball speed, while wedge strikes prompt superior spin and control.
Moreover, the ball contains triple-track technology to help you align with your target. Whether you are teeing it up or putting, you should use the lines to boost your aim and accuracy.
Ultimately, the ERC is a mid-priced ball that delivers all the performance features of a premium product. The only difference is the feel. Callaway has worked hard to make it softer, which they have achieved. However, it is still firmer than urethane. However, it is an excellent option for mid-handicappers with moderate swing speeds.
Rating: 4.5
| | | |
| --- | --- | --- |
| Cover Material | Construction | Color Options |
| Urethane | 4-piece | White and Yellow |
The Chrome Soft X is a superb option for players with lightning swing speeds. These balls produce rapid velocity with a driver and long irons for more distance and exceptional spin for greenside control.
Besides its impressive distance and spin qualities, the Chrome Soft X offers low handicappers a workable flight. That allows superior golfers to draw or fade their shots for better control around the golf course.
In addition, the engineers employed the company's Tour Aero design to maintain a consistent flight and limit drag. Therefore faster swingers enjoy a combination of control, distance, and spin.
This 4-piece urethane golf ball provides a medium feel and an all-around performance. Naturally, these features come at an extravagant price. This is why they do not make sense for the average golfer. However, superior players less inclined to lose golf balls will enjoy the Chrome Soft X from tee to green.
Rating: 4
| | | |
| --- | --- | --- |
| Cover Material | Construction | Color Options |
| Urethane | 4-piece | White and Yellow |
If you are the Bryson DeChambeau type of golfer and live for long, straight shots, the Chrome Soft X LS should catch your attention. This 4-piece golf ball is constructed for low handicap golfers looking for maximum long game distance and enhanced short game spin.
Precision technology works to accelerate ball speed and produce tight dispersion rates. Plus, its Hyper-Elastic SoftFast Core releases tour-level ball velocity and spin for superior control from tee to green.
Like the Chrome Soft X, the LS is pampered with a Tour Aero dimple design which ensures a stable flight. It is also manipulated to travel straight for increased accuracy.
The urethane-covered Chrome Soft X LS presents a medium feel and performs optimally in every aspect of your game. Like the Chrome Soft X, these exceptional features are priced at the top end of the market. That is why they are best suited to superior golfers who can justify the higher spend.
Rating: 3.5
| | | |
| --- | --- | --- |
| Cover Material | Construction | Color Options |
| Paraloid Ionomer | 2-piece | White and Yellow |
The Supersoft is a reliable, affordable Callaway golf ball built for the average golfer. It possesses a super-low compression rating, ideal for slow to moderate swing speeds. That is why it is the best Callaway golf ball for the average player.
This 2-piece, 38 compression rating golf ball encourages explosive speed, prompting a high launch and minimal spin. This combination produces increased carry distance to boost the long game of high handicappers.
A Paraloid cover from Dow protects the softcore, boosting durability and versatility. The harder surlyn material combats scuffs, while the Paraloid technology reacts differently depending on the force of your strike.
The Paraloid lowers spin and boosts ball speed on long shots. Conversely, it improves greenside control on short game strikes. However, the greenside control is caused by a high flight and soft landing. The ball itself offers limited spin.
Rating: 4.5
| | | |
| --- | --- | --- |
| Cover Material | Construction | Color Options |
| Ionomer | 2-piece | White and Yellow |
The Supersoft Max is built to enhance the performance of the average golfer with slower swing speeds. Ultra-low compression combines with an enlarged diameter to produce consistent distance and forgiveness.
Callaway engineers crafted the oversized golf ball to deliver a soaring launch and improved forgiveness. As a result, it encourages consistent carry distance and accuracy. The hard, tough Tri-Blend ionomer cover bolsters durability and prompts rapid ball speed.
Furthermore, Hex aerodynamics reduces drag and boosts your launch. In addition, it encourages a stable flight. The downside of the Supersoft Max is that it provides limited spin for control around the greens.
Overall, the moderately affordable 2-piece golf ball is ideal for slow swingers, whether you are a senior or a beginner. It ramps up ball speed to optimize distance without sacrificing forgiveness.
Read about more of the best low compression golf balls for seniors in our detailed guide.
Rating: 4
| | | |
| --- | --- | --- |
| Cover Material | Construction | Color Options |
| Ionomer | 2-piece | White and Pink |
Callaway crafted the Reva range to help ladies gain additional yards. The 2-piece golf ball presents an oversized construction with a Tri-blend ionomer cover, which lowers spin and accelerates ball speed. As a result, it delivers increased distance in your long game.
The oversized profile of the ball helps ladies achieve consistent contact for rapid ball speed and a powerful launch. Furthermore, the Hex-dimple pattern enhances the aerodynamics of the Reva to optimize your launch and ensure a consistent flight.
Although the Reva encourages consistent distance in the long game, it lacks around the greens. The hard ionomer cover struggles to generate the level of spin required for superior control.
Ultimately, the moderately priced Callaway Reva is suited to mid and high handicap ladies needing added distance.
Ladies searching for more choices will find what they need in our best golf balls for women post.
Rating: 3.5
What To Consider When Purchasing Golf Balls
Budget
Golf balls are typically sold in boxes of 12 and range from under $20 to over $60.
Premium golf balls perform optimally from tee to green. They produce rapid ball speed and low spin for increased distance on long shots and enhanced spin and control around the green. In addition, they present a soft feel.
Understandably, all golfers would want this magical ball that does everything you need. However, buying fancy golf balls is not a sensible investment if you frequently donate balls to the woods and water hazards. A more affordable ball will serve you well, and you won't feel as bad when you lose it.
Construction
Golf balls are typically 2, 3, 4, and even 5-piece constructions. A 2-piece ball tends to contain the lowest compression ratings and consists of a core and an outer cover. 3-piece golf balls comprise a core, a mantle, and the cover.
4-piece and 5-piece balls are fitted with a dual-core. The inner core maximizes energy transfer and lowers spin on long shots while boosting spin rpm during your short game.
A 2-piece ball suits golfers with slower swing speeds, while a 3-piece is built for moderate clubhead velocity. Conversely, 4 and 5-piece golf balls suit golfers with faster swing speeds who demand optimal wedge spin.
Read more: If you have a slow swing speed, we have a full post about the best golf balls for slow swing speed.
Compression Rating
A compression rating determines the quantity of spring the ball delivers off your clubface. The lower the rating is, the more your ball will compress at impact. Slower swing speeds are best suited to the lowest compression ratings. Conversely, faster swingers suit high ratings.
Flight
Consider the type of ball flight you most desire. Manufacturers construct golf balls to produce straight or workable flights. Mid to high handicappers are better off with a straight flying ball because of the increased accuracy. However, lower handicappers prefer workable balls that enable them to induce and draw or a fade.
Cover Material
Ionomer and urethane are the predominant covers used on golf balls. Urethane is synonymous with premium golf balls and offers a softer feel than ionomer. Conversely, ionomers are inflexible and more durable. However, the latter produces less spin and does not offer a pleasant feel.
However, ionomer golf balls are far more affordable. This makes them a better choice for mid to high handicappers.
FAQs
Are Callaway Golf Balls Good?
Yes, Callaway golf balls are good. The company produces a variety of premium, mid-range, and entry-level balls to suit players of all abilities. Their premium ball delivers distance in the long game and optimal spin around the green. Conversely, entry-level and mid-range balls produce increased distance and limited spin.
What Callaway Ball Is The Best?
The Chrome Soft is the best Callaway golf ball. It offers an all-around performance by increasing long game yards and enhancing greenside spin. Therefore, you enjoy all the control you need from tee to green.
However, as our Callaway golf ball review revealed, the Chrome Soft is priced at a premium. There are alternative options that better suit mid and high-handicappers like the Supersoft.
Which Callaway Ball Is Like Prov1?
The construction, all-around performance, feel, and price of Chrome Soft golf balls make them most similar to the Titleist Pro V1.
Which Callaway Ball Is The Longest?
The Chrome Soft X LS is the longest Callaway ball. However, moderate and low swing speeds will struggle to optimize their distance with it. The Chrome Soft X LS is best constructed for faster swinging golfers.
High handicappers looking for a long Callaway golf ball should think about the affordable Warbird.
What's The Difference Between Callaway Balls?
Callaway golf balls differ based on the cover material, total pieces, and compression. Their lower compression balls with ionomer covers are more affordable and better suited to mid and high handicap golfers.
Conversely, their 4-piece, urethane, high compression balls are priced at a premium. These products are better suited to lower handicap golfers with faster swing speed.
What Golf Ball Does Phil Mickelson Use?
Phil Mickelson used a Callaway Chrome Soft X Triple Track until 2022. The equipment manufacturer decided to pause the relationship with Mickelson. That was in response to Mickelson's proposed involvement with the newly launched Super Golf League.
Which Callaway Ball Goes The Farthest?
The Chrome Soft X LS goes the farthest for faster swing speeds. However, amateur golfers tend to send the ERC longer than other Callaway golf balls.
Which Callaway Golf Ball Is Best For High Handicappers And Beginners?
The Warbird is the best option for high handicappers. It works to increase your yards and ensures a straight flight. Plus, it is the most affordable of all Callaway golf balls.
Conclusion
The next time someone asks you what the best Callaway golf balls are, you can proudly tell them it depends. This list shows that Callaway produces a variety of options to suit every golfer's swing speed and budget.
The Chrome Soft is the best overall because of its features, but it may not work for you. However, there are several alternative options to consider. For example, if you are on a budget and seek distance over feel, or spin, the Warbird is a suitable golf ball.
Conversely, the average mid-handicapper may prefer an all-around performing ball. One that maximizes distance and produces ample spin, like the ERC. Finally, ladies should give the Reva a spin.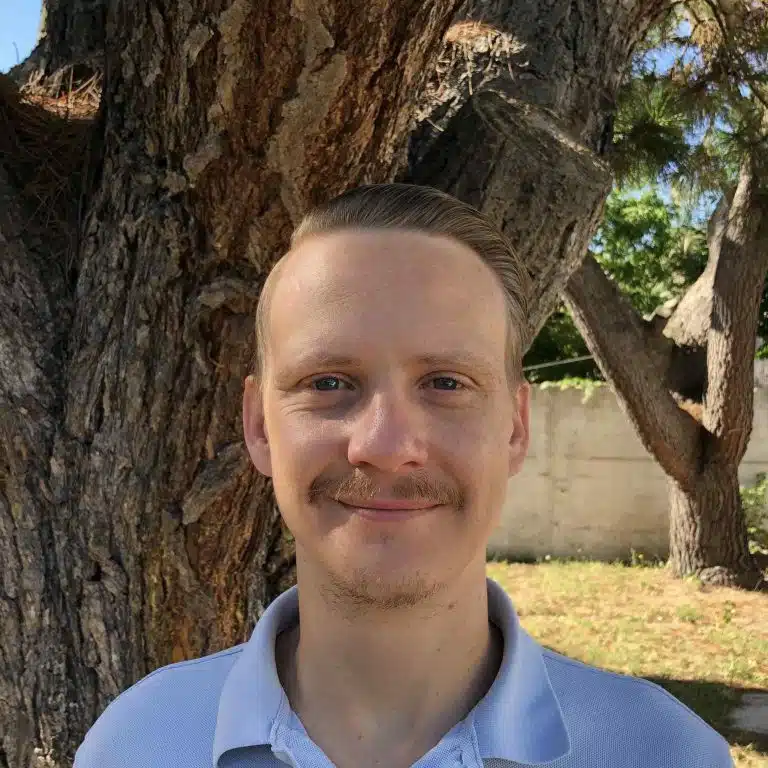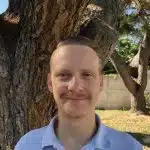 Matt is a seasoned golf equipment writer and sports fanatic. He holds a Postgraduate in Sports Marketing and has played golf for over 28 years.