Wider golf shoes often fetch a higher price than the standard size. Therefore, puffy feet require a higher budget. Otherwise, you will walk around the golf course in severe discomfort, wishing you had spent a few extra dollars.
My feet are wider than the average person, which has often presented challenges on the golf course. When I've bought standard shoes, they did not last long and often caused blisters. Fortunately, those days are gone. In this post, I unveil the best golf shoes for wide feet in 2023.
Ladies, this article focuses on wide golf shoes for men's sizes. So, to make up for it, we have a post dedicated to the best women's wide golf shoes. Join our mailing list to find out when it is available. If your feet fit normally, read our guide on the best women's golf shoes.
The Top 3 Wide Golf Shoes
Best Overall
Best Budget
Most Comfortable
Adidas Tech Response
FootJoy Coastal Golf Shoe
Skechers Max

Pros

Breathable material
Increased stability
Optimal traction

Comfortable design
Lightweight
Breathable

Super comfortable
Maximum padding and protection
Excellent traction pads

Cons

Limited choices of color
Not waterproof or water-resistant

Not waterproof
The grip is not effective in wet conditions

Minimal color options
They are not waterproof

Price Score
88.1
93.3
86.4
Comfort
94.2
92.1
93.0
Traction
95.8
86.1
89.6
Durability
92.3
83.8
92.1
Rating
4.5 Stars
4 Stars
4.5 Stars
The Best Golf Shoes for Wide Feet
Adidas Tech Response 2.0 are the best wide width golf shoes in 2023. These shoes are comfortable, cool, and provide maximum traction. All this AND an affordable price tag.
A breathable cushioned build protects your feet from all angles. In addition, the material encourages air to pass through the shoes to keep your feet cool and dry. Furthermore, a Cloudfoam sock liner pads your ankles to prevent friction and the onset of blisters.
In addition, Low-Profile Thintech reduces the distance between your sole and the turf, helping to bolster your stability while walking and swinging. Plus, a six-spike Thintech outsole delivers maximum traction in all conditions.
The EXP cleats on the Tech Response 2.0 are green-friendly which will appease the maintenance staff at your golf course. Finally, these shoes are available in 6 colors and offer 15-wide size options for all feet.
Rating: 4.5
The FootJoy Coastal Golf Shoe is an ideal wide option for golfers on a budget. It offers a casual appearance that resembles a hybrid of slippers and sports shoes.
A lightweight mesh covers the top of the shoe to ensure maximum breathability for optimal airflow during your round.
FootJoy employed a soft EVA midsole to enhance cushioning and protection under your feet. Plus, the midsole boosts your stability and absorbs any vibrations felt after every step.
These spikeless golf shoes contain a Versa-Trax outsole geared to maximize your traction on the turf. Although the traction pads are impressive, they perform best in dry conditions compared to the wet.
Moreover, a Laser Sport Fit offers a comfortable and secure design to improve your protection and comfort.
Rating: 4
Golfers who carry their clubs don't have the luxury of sitting in a golf cart between shots. That means you need optimal cushioning and protection to navigate the course without blisters and foot pain. The lightweight, water-resistant Skechers Max offers sublime padding and lining to maximize your comfort.
Skechers Goga Max insole improves rebound on every step to make you feel like you are walking on a cloud. Furthermore, a soft-woven mesh fabric increases breathability to keep air flowing through your shoes as you play. Plus, the water-resistant fabric repels moisture to ensure dry socks and feet.
A TPU Outsole sports a spikeless undercarriage designed to increase the comfort of your sole. Spikeless traction pads reduce the risk of cleat screws pushing into the padding and spiking your feet.
Lastly, these shoes are available in 15 color options. They are your standard color offerings for golf shoes. The most colorful option is a black pair of shoes with red traction pads.
Rating: 4.5
I am somewhat of a New Balance groupie. My second love is road running and cross country. I have long been loyal to the durability, comfort, and grip that their shoes provide. The company has applied its experience to golf shoes to create the Breeze V2. The best spikeless golf shoes for wide feet this year.
The upper part of the shoe resembles trainers. Breathable mesh allows air to circulate inside the shoe, keeping your feet cool in warm conditions. A REVlite 10mm drop midsole delivers maximum responsiveness to protect your sole at impact. Plus, it offers superior cushioning for improved comfort.
Further boosting your comfort is the Cush + insole. It adds additional layers of padding to ensure a soft feeling underfoot. Moreover, a welded water guard sits at the forefront of the shoe to repel moisture for early morning dew or light rain.
Ultimately, the New Balance Breeze V2 golf shoes are best suited to warm, dry conditions. They are durable, comfortable, and feature impressive grip pads.
Players seeking additional options in this category should look at our best spikeless golf shoes for 2023. Keep in mind that some options may not offer a wide construction.
Rating: 4
If your feet tend to move around in your shoes, you need kicks that deliver additional security. Puma applied their Bootie Construction to the Evo range for 360-degree protection of your feet. This protection is why Fusion Evo golf shoes are the most secure wide-toe box golf shoes in 2023.
The PWRSTRAP Fit System supports the laces to bolster the security of your feet. You can adjust the position of the strap for your preferred fit to keep your fit stable while walking and swinging.
A Dual-density insole consisting of Soft Foam enhances cushioning. This keeps your soles relaxed and free of friction and blisters. It collaborates with Fusion Foam to ensure optimal energy return and comfort while on the golf course.
Puma sells Fusion Evo shoes in 10 different colors. These are mainly variations of the standard gray, black, and navy we are accustomed to seeing. Lastly, sizes range from 7 to 17-wide.
Rating: 4
Not everyone has the luxury of playing golf in glorious sunny conditions. Sometimes, our love for the game forces us to play in torrential downpours, which nobody enjoys. If that sounds like you, then a pair of waterproof golf shoes are in order. The Skechers Torque is your best bet.
Skechers offer these shoes in 6 colors and 12-wide sizes, ranging from 7.5 to 13. The ultra-flight foam cushions your feet every step of the way, encouraging a comfortable walk around the golf course. Plus, Goga Max technology boosts the performance of the insole for high-rebound support.
H2GO Waterproof protection prevents water from penetrating the synthetic covering. As a result, your feet remain dry in wet conditions.
Furthermore, a molded rubber grip combines with replaceable soft spikes to deliver superior traction in the wet.
Rating: 4
The traditionalists among us often despise new equipment, technology, and apparel, hoping for nothing to change. FootJoy Original golf shoes offer a timeless look reminiscent of designs from days gone by.
FootJoy has created the Original range in 3 colors and 11-sizes. Ethyl vinyl acetate (EVA) produces cloud-like cushioning underneath for exceptional comfort during your round. Moreover, the company offers a 1-year waterproof guarantee and swears by its durability.
From experience, classic designs require constant maintenance. Otherwise, the top layers begin to peel away. This causes an eyesore and can impact the waterproofing of the shot.
A Duramax rubber outsole combines with replaceable cleats to bolster your traction on the turf. Therefore, the FootJoy Originals perform optimally in the wet and dry.
Rating: 3.5
When wide golf shoes in men's sizes are insufficient, you need to turn your search to extra-wide options. The Puma Ignite Pwradap range offers the most comprehensive selection of extra-wide golf shoes, with 8 sizes and 6 colors.
The design team added a Pwrcage around the saddle of these golf shoes to boost stability. Once you have laced up the shoes, your heel is held firmly in place for support while swinging and walking.
A breathable flat knit mesh covers the upper part of the shoe. This promotes optimal airflow through the inner layers. Moreover, the Pro-Fit insole partners with ProForm TPU cushioning. These combine to protect your feet. It also produces exceptional rebound for a soft feel at impact.
Tornado cleats work with Grip Zone traction to keep you grounded during your round. The cleats remain grounded as you rotate on your backswing and downswing, ensuring supreme grip. Plus, the cleats are replaceable whenever they can no longer bite into the turf.
Rating: 3.5
Despite the comfort of spikeless shoes, there is no denying that they do not grip as well as cleats, especially in wet conditions. Those searching for maximum grip should consider FootJoy Sneaker Golf Shoes. They are the top pick for the best spiked wide golf shoes.
Aside from their exceptional traction record, the Sneaker Golf Shoes are waterproof, ideal for golfers living in high rainfall areas.
Your heel, toes, and sole receive maximum comfort, support, and security. This is a direct result of EVA fit-beds. Furthermore, a durable rubber outsole serves as the base for replaceable spikes, which produce superb traction.
Whether you play in wet or dry conditions, the FootJoy Sneakers are wide toe box golf shoes to help you achieve superior grip.
Rating: 3.5
Readers who live in warm regions require breathable golf shoes. Otherwise, the heat will cause you to sweat, and that build-up causes discomfort and odors in your shoes. To avoid this scenario, learn about the Callaway Solana XT range, the most breathable wide golf shoes in 2023.
The stars of the show are the Opti-Vent materials. Callaway crafted them to extract heat from your feet and socks. This is achieved by enabling breathability and regulating heat inside the shoes.
Furthermore, Opti-Soft midsoles enhance your comfort by delivering soft cushioning for every step you take, and adding to your comfort, is a 5mm Plusfoam insole. It provides added protection and padding for your feet.
Lastly, a Spikeless dura-rubber outsole with multi-directional traction lugs increases your grip in dry conditions. As impressive as the grip is, it struggles in the wet.
Rating: 3.5
What To Consider When Purchasing Golf Shoes For Wide Feet
Budget
Wide golf shoes cost more than standard sizes. That means you will need to inflate your budget from the get-go. However, you can save a few pennies by opting for basic designs. Alternatively, if you are after waterproof golf shoes with maximum cushioning and rebound, you can expect to pay a couple of hundred dollars for a pair of golf shoes.
Overall, you should expect to spend more than $60 on a pair of entry-level wide golf shoes.
Cushioning
Playing 18 holes requires comfortable footwear to optimize your experience. When the foam of your shoes is thin, it quickly becomes uncomfortable and can inflict pain on the sole of your feet. Ensure that the golf shoes possess optimal padding to cushion your underfoot.
Furthermore, optimal cushioning boosts the shoe's ability to absorb impact. As a result, your feet enjoy a soft feeling after each step.
I once owned a pair of golf shoes with limited protection underfoot, and the results were catastrophic. I got blisters all around my feet. Plus, after a few rounds, the screws from the cleats were pushing into the shoe. Effectively, I walked those rounds impaling my foot, which was enough pain to teach me a lesson.
Traction
The type of traction you require depends on the conditions you typically play in. Golfers who live in dry climates can get by using spikeless golf shoes. However, if you reside in high rainfall areas, you will probably need spiked shoes to maximize your grip on wet turf.
Rubber traction pads have come a long way in a short time and offer superb levels of grip. However, on slippery or undulated terrain, they do not fare as well as spikes.
Breathability
Spending over 4 hours on a golf course will help you break a sweat. Unfortunately, as it builds up, it creates discomfort, which impacts the enjoyment of your round. That is why I recommend golf shoes with a breathable top mesh. This material encourages air to flow through the shoes and keeps your feet dry.
Waterproof
This consideration applies to golfers who play in high rainfall areas. If you are prone to getting caught in the odd thunderstorm, waterproof golf shoes are vital. They typically fetch a higher price than non-waterproof or water-resistant shoes.
However, the higher price will keep your feet dry and ensure maximum comfort, even in the worse weather. Waterproof golf shoes are also a good idea if you are an early bird who contends with excess dew.
Read our review on the best waterproof golf shoes for more moisture repellant options.
Style
The final factor to consider is the style of golf shoes that you want. Are you after a casual style shoe that looks like an everyday sneaker? Or do you prefer the classic design that FootJoy does so well?
In addition to the style, you need to think about your preferred color. Unfortunately, golf shoe colors are typically limited to white, gray, black, or brown.
FAQs
Does Ecco Make A Wide Golf Shoe?
Yes. According to Ecco, they produce regular size and extra width golf shoes.
Does Adidas Make Extra Wide Golf Shoes?
Yes, Adidas does make extra-wide golf shoes. Highlighting this is our top golf shoe for wide feet in 2023, the Adidas Tech Response 2.0.
Is It Better For Golf Shoes To Be Tight Or Loose?
Your golf shoes should fit snugly around your feet. They will slide around when you walk or swing if they are too loose. Conversely, they restrict movement and enhance discomfort when too tight. Both instances can result in blisters and foot pain.
How Much Room Should Be In The Toe Of A Golf Shoe?
FootJoy suggests leaving ½ -inch of space between your big toe and the end of the footwear. Anything less than a ½" is too small, while anything greater is too large for your feet.
Which Brands Make The Most Comfortable Golf Shoes For Wide Feet?
Skechers took the crown for the most comfortable wide-feet golf shoes this year. FootJoy, Ecco, and New Balance craft offer comfortable wider, width golf shoes too.
Do Golf Shoes Stretch?
Golf shoes constructed with natural leather do stretch over time. However, Golfweek reports that synthetic materials do not. Therefore, your golf shoes only stretch when crafted with genuine leather.
Conclusion
There you have it. You no longer need to suffer from blisters brought about by narrow golf shoes. The market is full of wide options to increase the comfort and protection of your feet. If wider constructions don't work, there are plenty of extra-wide designs.
Skechers soared to victory in the category for the most comfortable wide golf shoes. The Max stood tall above the rest with ample padding and protection.
Although wide golf shoes are priced higher than standard sizes, there are still several budget options. The FootJoy Coastal Golf Shoes are your best budget choice for this year. That leaves us with the creme de la creme of the lot.
The best golf shoes for wide feet in 2023 go to the Adidas Tech Response 2.0. Its breathable material, optimal traction, and advanced stability set it apart.
Readers searching for more options should enjoy the detail included in our best golf shoes review.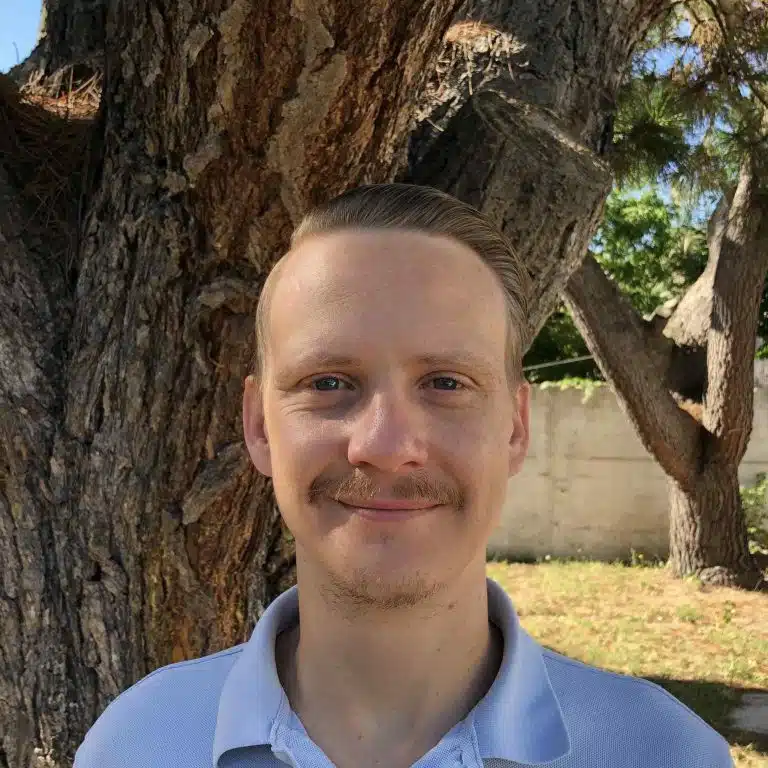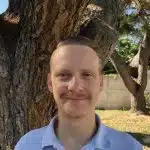 Matt is a seasoned golf equipment writer and sports fanatic. He holds a Postgraduate in Sports Marketing and has played golf for over 28 years.