This year, golf shoes have become a fashion item, and women often match their shoes to their outfits. But comfort and performance are the top requirements, and there are plenty of women's shoe options for function and fashion. To help you identify which features most suit your preferences, I have compiled a list of the best women's golf shoes for 2023.
Here are the 11 best women's golf shoes: 
It can be difficult to decide what type of golf shoes is best for you. Can spikeless, spiked, budget, or premium ladies' golf shoes best help you take a few strokes off your game? Or if you buy the wrong one and your feet aren't comfortable, you could ruin your rounds.
Read about their comfort, price, and grip to help you find the correct pair for your needs. Plus, I will offer some tips to consider when purchasing golf shoes to save yourself time and money in the future.
What Are The Best Women's Golf Shoes In 2023?
Best Overall
Most Affordable
Most Comfortable
Adidas Women's W Tech Response
Skechers Go-Elite
New Balance Fresh Foam
Pros

Lightweight design
Cloud foam midsole provides maximum cushioning
Increased grip
Breathable to keep your feet cool
Tech Response midsole helps to boost leg drive power

Affordable
The three design options match any color
Comfortable padding for a soft step

The two designs pair with most outfits
Comfortable mid-sole foam
Impressive traction pads

Cons

The upper mesh does not hold well in the wet.

Only 3 colors to choose from
The rubber spikes relinquish some traction in the wet

The rubber studs struggle in the wet
Only 2 colors to choose from

Price Score
90.4
93.4
85.5
Grip Score
95.3
86.1
89.7
Comfort Score
88.3
92.5
95.2
Rating
4.5 Stars
4.5 Stars
4 Stars
Why Trust Golfspan
Golfspan is independent and not pressured by manufacturers to recommend products. We were not paid for the golf shoe reviews in this article. These golf shoes were selected by our team, who have over 50 years of experience playing golf and hundreds of hours reviewing products. We may earn an affiliate commission when you purchase something through our retail links.
Our Research Parameters
We have a range of dedicated golf players to test all our products, from beginners to well-seasoned players and even golf trainers. 17 products were considered from 9 brands with special attention to:
Cushioning
Breathability
Grip
Waterproofing
Looks
Price
We gave these products a rating after testing them to create our list of the best women's golf shoes 2023 has to offer.
Read More: How Do Golf Shoes Help? Think Stability, Balance & Flexibility!
Factors To Consider When Shopping For The Best Golf Shoes For Women
Comfort
If you enjoy walking rather than riding on a cart, comfortable shoes are essential. Spending 5 hours on a golf course in uncomfortable shoes will create a very unpleasant experience and ruin your game.
Performance
Golf shoes that add stability and support to the feet through the swing are invaluable. Power is generated from the feet upwards during the downswing, and enhanced shot-making will result!
WeatherProof
Many manufacturers define their products as water-repellent, or water-resistant in normal conditions, or a few other selected phrases. It is important to consider the kind of weather conditions you will be playing in to pick the best golf shoe for them. If you play in wet conditions regularly, find the best shoe to keep your feet dry.
Playing in wet soggy shoes is horrible! If you live in a high rainfall area and need women's waterproof golf shoes, the Ecco Biom G3 may be of interest.
Style
Women golfers are much more fashion-conscious than most men golfers. Style and color play an important factor in their buying process. Sure it looks great with matching shoes to the outfit and brings a confident feeling when stepping out onto the course, but don't put style before comfort!
Before you decide on your preferred shoes, learn about our best golfing attire for women. That will give you a clearer idea of which footwear pairs best with your outfits.
Maintenance
Like anything, if you do not maintain your golf shoes, they wear and tear rapidly. Consider the ease of maintenance and how much time you must devote to keeping them clean.
Does the shoe have a removable insole you can wash before your next round? Are they waterproof? Can you wash them without damaging the material? If you are new to the game, our guide on how to clean golf shoes can get you up and running.
The 10 Best Women's Golf Shoes In 2023
Specifications
Size: 5-11
Shoe type: Cleat golf shoes
Outer material:  Knit mesh
Sole material: Synthetic
Closure type: Lace-up
Water resistance: No
Pros
Lightweight design

Cloud foam midsole provides maximum cushioning

Increased grip

Breathable to keep your feet cool

Tech Response midsole helps to boost leg drive power
Cons
The upper mesh does not hold well in the wet.
The Adidas W Tech Response shoes are available in five neat designs, from traditional and simple to modern and trendy. My favorite is the white, silver, and hazy sky model, which is crisp and pairs well with dark and light colors.
In addition to five color options, you receive a breathable mesh upper for maximum airflow to keep your feet cool and dry on a hot day. Plus, an EVA midsole cushions the impact of every step for a pleasant walking experience.
Lastly, Adidas employed six plastic cleats to help the shoe dig into the turf on each step and your swing. The studs keep you fastened to the ground and are replaceable to extend the shoes' lifespan.
Rating: 4.5 Stars
The Skechers Go-Elite are affordable, cleanly designed women's golf shoes that pair well with any color. You are provided the option of three neutral styles, including dark grey, white, and women's black golf shoes.They have a simple street style that makes them versatile pairs of golf shoes.
Besides their simple style, Skechers reinforced the Go-Elite women's golf shoes with responsive, lightweight cushioning and high gripping padding. The outcome is a soft step and maximum traction, further bolstered by a low drop design to reduce your center of gravity.
Finally, these down-to-earth golf shoes are reinforced with a waterproof membrane, which keeps your socks and feet dry and comfy in the wet. You'll find plenty of your favorite LPGA players in Sketchers, as they Sketchers often sponsor large Women's golf events.
Rating: 4.5 Stars
The New Balance Fresh Foam LinksSL offers two traditional colors which pair well with most outfits. Their women's white golf shoes are popular for their neutral design. However, the grey design gives an appealing finish that conceals dirt better.
Added to their simple looks are an impressive waterproof finish and ultra cushioning midsole foam for a smooth experience on the golf course. You'll find that the rubber traction pads perform optimally in dry conditions and limit the risk of discomfort underfoot.
Finally, New Balance is confident that their waterproof finish will keep your feet dry for an extended period and offer a 2-year warranty on the reinforcement.
Rating: 4.5 Stars
The Callaway Coronado range is crafted in white, grey, and black to match any clothing color coordination. My favorite is the black golf shoes which sport a cute red, black, and white pattern on the interior.
You will notice that the Coronado shoes contain a breathable mesh upper that provides waterproof protection. In addition, a ForgedDX midsole offers lightweight cushioning to protect you every step of the way.
Lastly, the spikeless dura-rubber outsole possesses multi-directional traction lugs to keep your shoe firmly stationed on the grass during your swing.
Rating: 4 Stars
Ladies, if you appreciate options in your life, then the Puma ignite golf shoes are worth learning about. There are five designs to choose from silver scuba blue and silver pink. You can find options for traditionalists, fashionistas, and those looking for supportive, comfy shoes.
Ignite foam appears on the interior to cushion the soles of your feet for a soft landing, and a PWRCAGE keeps your feet in position to limit sliding back and forth. In addition, a waterproof, breathable mesh supports the PWRCAGE to keep your feet stable, cool, and dry.
Finally, you will enjoy an enhanced grip with these shoes thanks to their organically altered traction pattern. This will help you optimize leg drive on your downswing for maximum power leading into impact.
Rating: 4 Stars
The Adidas Summervent Spikeless golf shoes are a breathable, refreshing option for those blistering hot days. Every shoe in this Summervent series is created with multiple color shades to offer a bright, fashionable finish. My two favorites are the wonder mauve and black designs.
On top of their refreshing colors, the Summervent spikeless golf shoes for women are constructed using recyclable materials. You will also find that these shoes offer a soft, comfy step, thanks to a bounce midsole, while the upper mesh promotes airflow for added breathability.
Finally, Adidas fitted these shoes with a rubber outsole that maximizes traction to ensure stability during your swing.
Rating: 4 Stars
G/Fore is quickly becoming a popular brand in golf shoes and accessories with some of the most unique women's golf shoes. The women's tri-strap golf shoe is one of their top shoes.
Not only are these shoes stylish, but they also come with microbial leather material that is 100% waterproof and very easy to clean.
The footbed also features triple-density foam that is even better than memory foam and keeps your feet comfortable throughout your rounds.
These shoes have street appeal but are still designed for maximum traction and stability on the course.
The only downside to these shoes is that the sizes are on the small side, especially in width, so our advice is to buy one size up.
Rating: 4 Stars
The Ecco Biom Hydromax are premium golf shoes women should consider for wet conditions. You will notice that these shoes are available in three different colors. I suggest the marine option for rainy days. The darker color conceals dirt and mud to keep them looking good during your round of golf.
The Hydromax is also among the most comfortable golf shoes for women, thanks to their ergonomic construction and advanced padding for a cloud-like feel underfoot. Furthermore, the Ecco Hydromax Technology repels water and moisture from the surface to ensure dry feet in light rain.
Finally, the E-DTS traction system is expertly crafted to boost grip in key areas of the sole. This ensures that your feet are cemented to the ground on your swing for greater control.
If you live in high rainfall areas, I suggest using a waterproof pair of golf shoes. Find everything you need in our best waterproof golf shoes review.
Rating: 4.5 Stars
The FootJoy Traditions golf shoes are our best pick for ladies who appreciate retro fashion. The brand decided to put a modern spin on the classic footwear that golfers have donned since the late 1800s. You choose from seven designs, but my top picks are the white and black plaid and the navy cap toe.
Besides the wealth of design options, these shoes are constructed with fashionable full-grain leather and feature a waterproof membrane for a premium finish. Plus, you will notice that a lightweight, fit-bed cushions the midsole area for a cloud-like feel underfoot.
In addition, FootJoy fitted their Traditions women's golf shoes with Pulsar cleats which keep you gripped to the turf during your swing.
Rating: 4 Stars
If you're looking for stylish women's golf shoes in 2023 the Puma Monolite Fusion Slip-On range, which is light, comfortable, and breathable is a perfect choice. Plus, you are afforded the choice of five colors ranging from the standard black and white to trendier designs like chalk pink and soothing sea.
You will notice they contain perforations on the upper and sides to encourage an influx of air during your round. These perforations allow the shoe to keep your feet cool and dry during toasty summer rounds.
A fusion foam construction acts like memory foam to soften the feel of your feet for enhanced comfort, while grip zone traction keeps you stable on every golf swing. All this combines to make cute and unique women's golf shoes.
Rating: 4.5 Stars
The FootJoy Duel range offers premium-quality golf shoes that keep your feet stable, aerated, and shielded from water. You will notice that the Duel range is available in three traditional colors, white, navy, and grey. Personally, the grey, white and red design with yellow s stands out as the most appealing of the series.
The traditional colors ensure that your golf shoes match any outfit you decide to do for your round. Looks aside, the FootJoy Duel shoes contain a soft Stratolite EVA midsole for maximum support and comfort underfoot. Plus, a unique stability bridge holds your feet in place for improved stability on the golf course.
You will find that FootJoy opted for a rubber outsole on these shoes for exceptional traction in drier conditions. Finally, Duel women's golf shoes feature a waterproof membrane that sheds moisture to keep your feet and socks dry in the rain.
Rating: 3.5 Stars
Frequently Asked Questions
What Is The Most Comfortable Women's Golf Shoe?
After considering a variety, it is clear that the New Balance Fresh Foam is the most comfortable women's golf shoe. It has rubber traction pads and a waterproof finish to keep your feet dry.
What Is The Best Women's Golf Shoe?
Although several products on this list are contenders for the best women's golf shoe, none compare to the Adidas Women's W Tech Response 2.0. These shoes are relatively affordable, deliver excellent grip, and are comfortable.
What Are The Best Golf Shoes For Beginners?
The best golf shoes for Ladies who are beginners are the FootJoy Women's Leisure Slip-On design. They are comfortable, affordable, breathable, and grip well. Everything you need as a beginner.
Are Golf Shoes Good For Walking?
Older, heavier golf shoe designs were not good for walking. They weigh you down and drain your energy, making it difficult to get through 18-holes. However, these days golf shoes are lighter and contain more cushioning to support your body weight during a round of golf. These are the best golf shoes for walking.
Why Do You Need Golf Shoes?
You need golf shoes to increase your grip, stability, and comfort. If you use regular sneakers, you don't receive sufficient traction, leading to your foot slipping on every shot. Plus, sneakers may not be waterproof and can damage faster when used for golf.
The movement of rotation of our body during our swing puts pressure on the material of a shoe. Golf footwear is crafted with sturdier fabric to compensate for this action. It doesn't take long for your standard footwear to rip to shreds.
What Are The Best Women's Golf Shoes in 2023?
The best golf shoes for women are the Adidas W Tech Response shoes. They offer a clean, attractive look that pairs with any outfit and possesses exceptional grip to keep your feet on the turf during your swing.
Do Golf Shoes Actually Make A Difference?
Yes, golf shoes make a difference because they are specifically engineered for the sport. They provide elevated traction compared to standard sneakers and superior cushioning and breathability. In addition, golf shoes last longer and can withstand the twisting and pressure of every golf swing.
How Much Should I Pay For Golf Shoes?
On the lower end of the spectrum, you can expect to pay approximately $60 for a pair of golf shoes. However, premium options exceed $150. As a result, you have a broad range of options catering to every budget.
How Often Should You Get New Golf Shoes?
In my experience, I purchase new golf shoes every two to three years, and I play golf throughout the year. However, this depends on the type of golf shoes you acquire. For example, shoes with rubber grip have a shorter lifespan than their cleat counterparts because once the grip wears out, you need new shoes.
Final Thoughts
Owning the correct golf shoes for your feet can improve your golf game and the enjoyment of every round. Our list of top women's golf shoes will help you get started in your quest for increased grip, stability, and comfort.
If you are on a shoestring budget, the best option is the Skechers Go-Elite footwear which is also a good street-style shoe. Alternatively, our most comfortable women's golf shoes are the New Balance Fresh Foam.
If you need the grip of spiked shoes, think about the Ecco Biom Hydromax. But, if you are after spikeless golf shoes, the Puma Ignite design is ideal.
Finally, ladies looking for an attractive, well-gripping pair of shoes should take a second look at the Adidas Women's W Tech Response, our best women's golf shoes in 2023. Also, if you feel like treating the males in your life, look at our best men's golf shoes.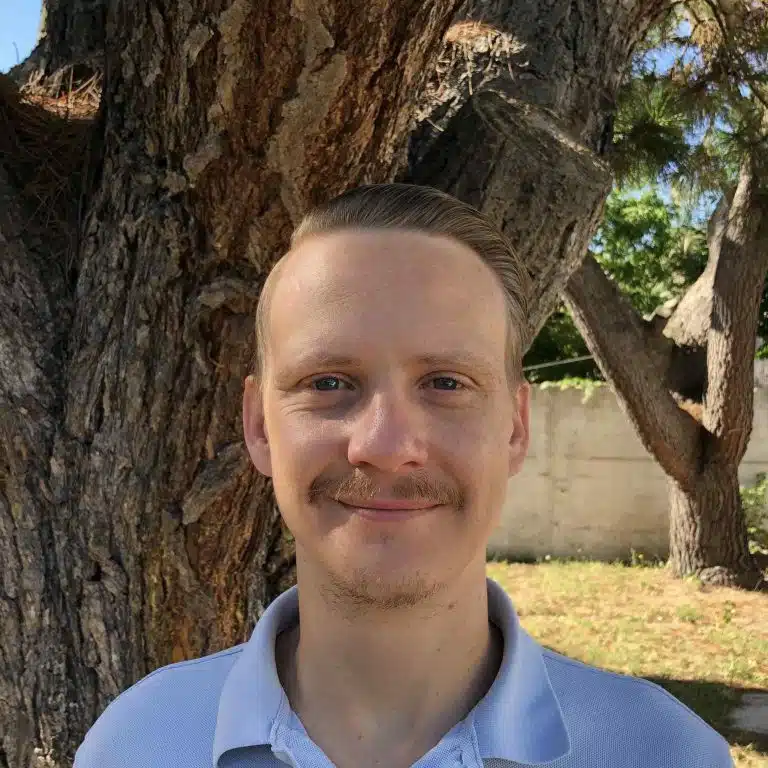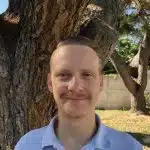 Matt is a seasoned golf equipment writer and sports fanatic. He holds a Postgraduate in Sports Marketing and has played golf for over 28 years.