As we age, we inevitably struggle to generate the ball speed we did in our youth. Hybrids are a godsend in that department, enabling us to consistently get the ball airborne, straight, and long. In this post, I unveil the seven best hybrid golf clubs for seniors in 2023.
The list features a combination of premium and affordable options designed to prompt explosive ball speed, forgiveness, and distance. These hybrids will help deliver consistently long and straight shots to the average golfer.
As a brief glimpse, here are the best hybrid golf clubs for seniors:
To learn why these clubs earned a spot on our list, make sure to check out each of our reviews!
Overview of the Best Hybrid Golf Clubs for Seniors
Overall Best Hybrid Golf Club
Best Budget Hybrid
Most Forgiving Hybrid
Callaway Mavrik Max
Lazrus Golf Premium
TaylorMade SIM Max
Pros

High launching
Promotes rapid ball speed
Forgiving
Draw biased setup promotes straighter shots
Superb turf interaction

Super affordable
Forgiving
Adequate turf interaction
Produces consistent ball speed
Encourages optimal distance

Combats hooks and slices
Promotes straighter shots
Generates rapid ball speed across the face
Optimal turf interaction
Encourages superb distance

Cons

Limited workability
Moderately expensive for a hybrid
Looks like a fairway wood

Durability
Lacks advanced technology

There is no 2-hybrid option
Reduced workability
Could be more forgiving

Price Score
85.3
96.7
87.6
Distance Score
93.1
84.3
93.5
Forgiveness Score
92.5
89.5
92.1
Rating
4.5 Stars
4.5 Stars
4.5 Stars
Why You Should Trust Us
Our team spends thousands of hours trying out and researching golf equipment to help you take your game to the next level. Here's our product review process.
We can bring these reviews to you through the small commissions we earn if you buy through the links below.
How We Reviewed These Products
Golfspan only shares equipment and brands we trust.
I'm an experienced golfer of 28 years and thoroughly researched and evaluated the products shared below. Then an editor reviewed and fact-checked the list. Finally, we conduct regular content audits to update and revise our reviews to ensure you receive the latest information.
To select these golf hybrids, we considered the following criteria:
Cost
Launch
Shaping
Speed
Feel
Distance
Accuracy
Best Hybrids for Seniors In 2023
Pros
High launching

Rapid ball speed

Forgiving

Draw biased setup promotes straighter shots

Superb turf interaction
Cons
Limited workability

Moderately expensive for a hybrid

Looks like a wood
Topping the list of the best hybrid clubs for seniors in 2023 is the Callaway Mavrik Max. Its rapid ball speed, superior forgiveness, and turf interaction are challenging to compete with. This hybrid is available in a 3, 4, 5, 6, 7, and 8-hybrid option.
The strongest lofted option is a 3-hybrid at 19 degrees. Contrarily, an 8-hybrid with 33 degrees is the weakest lofted option.
Features
The Callaway Mavrik Max features Flash Face technology. The A.I. designed SS20 Flash Face is constructed to produce rapid ball speed across the face. Therefore, you enjoy optimal distance, even on off-center strikes.
In addition, this hybrid contains an oversized head profile that offers the average golfer superb forgiveness. The increased sweet spot maintains ball speed on mishits for consistent yardage.
The Mavrik Max also has a helpful draw bias profile. Callaway added this to combat sliced shots and deliver a straighter flight. As a result, it increases straight shots for improved accuracy in your long game, similar to the SIM Max. Yet we should note, the price of this is limited workability. I found it very difficult to shape my shots. So if you're a more skilled player, this is certainly something to consider.
Finally, the keeled sole on the Mavrik Max sets the club up for supreme turf interaction for a cleaner strike from any lie. Whether you are playing from the fairway or rough, you increase your chance of making clean contact with the ball.
Conclusion
The Callaway Mavrik Max hybrid is forgiving and generates accelerated ball speed to encourage consistent distance. Overall, this is a hybrid that is ideal for seniors to launch consistently high from any lie and improve the performance of their long game.
Rating: 4.5 Stars
Pros
Super affordable

Forgiving

Adequate turf interaction

Produces consistent ball speed

Encourages optimal distance
Cons
Durability

Lacks advanced technology
Despite golf's association with the wealthy and its expensive products, several affordable options are on the market.
The Lazrus Golf Premium hybrid tops the list as the best budget option for seniors in 2023. Its affordable price tag, high launch, and optimal turf interaction make it a clear winner in the category.
The least lofted option in this set is a 15-degree 2-hybrid, and it runs down to a 45-degree pitching wedge hybrid.
Features
Given its budget status, the Lazrus hybrid lacks the advanced technology in premium products. Therefore it struggles to compete with the likes of the Callaway Mavrik Max, but this is to be expected given it is a third of the cost.
These clubs feature a wide sweet spot and a larger clubhead to produce ample forgiveness. That means that you receive a high, straight ball flight with sufficient distance for improved long-game performance.
In addition to its distance, despite our reservations, we found this hybrid delivers adequate turf interaction to promote a cleaner connection with the ball at impact.
Conclusion
The Lazrus Premium hybrid is an entry-level option that lacks the advanced technology of other prominent brands. However, it is suitable for the casual senior golfer looking to save a few pennies.
Rating: 4.5 Stars
Pros
Combats hooks and slices

Promotes straighter shots

Generates rapid ball speed across the face

Optimal turf interaction

Encourages superb distance
Cons
There is no 2-hybrid option

Reduced workability

Could be more forgiving
If you require a combination of consistent ball speed and accuracy, you need a forgiving hybrid like the TaylorMade SIM Max. This club tops our list as the most forgiving hybrid for senior golfers.
Contrary to the entry-level Lazrus hybrid, the TaylorMade SIM Max is packed with game-improvement technology to maximize your performance. A 19-degree hybrid is the strongest lofted option in the SIM Max range, while a 25-degree carries the weakest loft.
Features
The TaylorMade SIM Max sports a V-Steel sole design that optimizes turf interaction. This enables you to navigate through the turf and strike the ball cleanly for optimal distance. We found this to be one of its stronger areas, edging our top club, the Callaway Mavrik Max, when it came to attacking troublesome lies.
Furthermore, the engineers employed a Twist Face corrective angle design that promotes straight ball flight. This feature combats side spin, prompting a hook or slice to increase your long-game accuracy.
While we found the club to offer plenty of forgiveness, I have to say I was expecting more. So if you are seeking maximum levels of forgiveness, it might not be the club for you.
Back to the positives, a C300 ultra high-strength clubface delivers explosive ball speed across a wider zone of the face. Therefore, you gain optimal yardage in your long game.
Finally, a speed pocket is inserted in the clubhead to increase the flexibility of the club's sole. As a result, the clubface prompts rapid ball speed on shots low off the face for consistent distance.
Conclusion
The TaylorMade SIM Max hybrid is a moderately priced option packed with game improvement technology. This is one of the best hybrid irons for seniors to promote optimal distance and combatting hooks and slices to keep you straight. There are very few senior golfers who wouldn't benefit from this club.
Rating: 4.5 Stars
Pros
Fast

Great forgiveness

Easy launch

Can help counteract slices
Cons
Expensive

Not all players will like the offset
The Rogue ST Max is the premium offering for senior hybrids. It's available in both hand orientations and from a 3-hybrid to a 6-hybrid. As for shafts, you can choose between regular, stiff, or light.
Features
Of the Rogue range, the Rogue ST Max produces the greatest distance of the three clubs, which is just one of the reasons it made our list. It features an A.I. designed face with Jailbreak frames on the edge for enhanced stiffness, thereby allowing the face to flex more for increased distance.
What's more, the Max offers more forgiveness over the Pro version, just as you would expect. We appreciated the easy launch, and as seniors, we are sure you will too. To optimize CG, the Rogue ST MAX hybrid features 24 g of specifically positioned tungsten weights.
The shape also emulates an oversized iron with a new sole which helps to upgrade turf interaction. As such, you can feel comfortable that the ST Max will be able to get you out of a lot of sticky situations.
Besides the slight offset, which may put off players who tend to draw, this stellar hybrid's cost is the clear drawback. While there are many more expensive options available, it is certainly still a premium offering, and those with limited budgets will likely seek better value elsewhere.
Conclusion
There's no doubt the Rogue ST Max excels when it comes to performance, offering plenty of pace, forgiveness, and a high launch. However, while it's one of the best hybrid irons for seniors in terms of performance, it is largely let down by its price.
Rating: 4.5 Stars
Pros
Affordable

Wide sweet spot

Produces high, straight ball flight

Enhanced turf interaction
Cons
Durability

Restricted workability

Only available in red

Distance can be inconsistent
Those that struggle to consistently strike their irons may prefer swapping them for hybrids. These days you can find sets of rescue clubs ranging from a 2 down to a pitching wedge. The Pinemeadow Golf Excel EGI clubs are some of the best hybrid irons for seniors this year.
The longest club in the set is a 19-degree 3-hybrid, while the shortest is a 45-degree pitching wedge.
Features
The Pinemeadow Golf Excel EGI hybrids offer senior golfers the chance to rid themselves of irons completely. This range starts with a 3-hybrid and runs down to a pitching wedge. The oversized head profile of these clubs provides an expanded sweet spot for maximum forgiveness.
Besides forgiveness, the increased sweet spot of this hybrid delivers straight, high-launching shots to keep you long and in play.
Moreover, this affordable hybrid option produces impeccable turf interaction to promote glide through the turf. This leads to your clubface making solid contact with the ball for consistent launch from any lie on the golf course.
In fact, this hybrid comes in at the cheapest on this list, even undercutting the Lazarus Golf hybrid. In terms of differences between the two, I feel the Lazarus Golf hybrid offers more consistent speed off of the face, while the Pinemeadow hybrid features superior turf interaction.
Conclusion
Ultimately, the Pinemeadow Golf Excel EGI clubs are well suited to players looking for quality hybrids while trying to save some change. They are affordable, forgiving, and consistent. More than most average seniors can say about their irons.
Rating: 4 Stars
Pros
Highly forgiving

Optimal turf interaction

Low CG for high-launching strikes

Delivers increased distance

Easy to launch
Cons
Counterbalancing on the grip takes some getting used to

Loud impact sound
Up next, we have another highly forgiving hybrid. The Cleveland Golf Launcher XL Halo comes in lofts ranging from 18 to 27 degrees, with stiff, regular, and senior shafts all available.
Features
The Cleveland Golf Launcher Halo XL is an easy hybrid to strike. It helps you get the ball consistently high to encourage optimal carry distance on all shots.
The appearance resembles a wood — it's much like the Callaway Mavrik Max in this way, and as you would expect, it has comparably high levels of forgiveness.
It has 3-rails that ready the sole geometries and is leading-edge for quality turf interaction. That helps the club's sole glide through the turf, encouraging the face to connect cleanly with the ball.
Furthermore, including a Hi bore crown positions the center of gravity (CG) low, encouraging high launching shots for superb carry distance. Your high-flying ball also descends quickly to stop rapidly on the green, thus increasing your control on approach.
Our main issue with this model is the eight grams of weight in the handle, which is designed to have a counterbalancing effect. While it's true this made the club easier to swing for us, it may not be appealing to all, and you can only remove it via custom-fitting.
Conclusion
Overall, the Cleveland Golf Launcher Halo Hybrid delivers improved turf interaction and rapid ball speed. As a result, this combination gives the average slower swing speed senior consistent distance in their long game.
Rating: 4 Stars
Pros
Excellent distance

Straightens out shots

Easy launch

Highly forgiving

Feels great

Awesome turf interaction
Cons
Poor workability

Limited adjustability

Doesn't inspire much confidence at address
Leading the way for the best hybrids for seniors with respect to distance is the Callaway Big Bertha B21. Loft varies from 19 to 33 degrees and the flex options include lite, regular, and stiff. It also features graphite shafts like all of the other hybrids we have looked at.
Features
The Big Bertha B21 is much like the Mavrik Max with increased distance, as this is its primary selling point. Callaway achieved this through the A.I. designed Flash Face SS21, which delivers exceptional distance across the face. Two internal Jailbreak bars also act as a bridge between the crown and sole, giving the face further speed.
Besides exceptional distance, the Big Bertha 21 also helps straighten out shots, as it features increased offset on prior models. Yet there is a limit to how much it can correct. You'll be left wanting more when you hit huge slices. If this is a constant issue you face, you might prefer the TaylorMade SIM Max instead, as it is stronger in this area.
We also found that it was very easy to get the ball airborne due to the tungsten weighting, which helps optimize the CG. Callaway introduced this carefully positioned weighting by employing a much lighter carbon crown than usual.
One of the main issues with this hybrid is its poor workability, but we found this to be an issue with many of the hybrids we looked at — it's the price you pay for straighter shots.
Conclusion
The Big Bertha B21 is a great option if you find your swing speed declining considerably in your older years and are hoping to claw back some of the distance from your youth while maintaining high levels of forgiveness.
Rating: 4 Stars
Factors to Consider When Purchasing Senior Hybrid Golf Clubs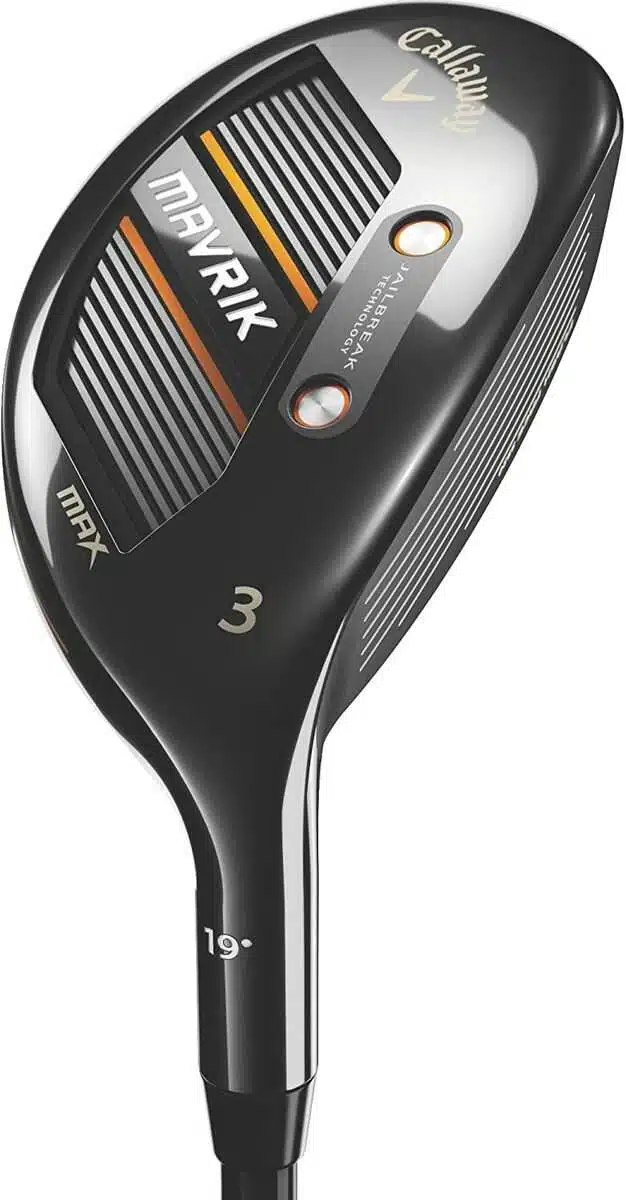 Shaft
Senior players' swings are on average much slower than players who are in their prime, therefore it could help to have the assistance of your clubs to maximize speed. For starters, look at the weight and flex of your shaft. Golf.com suggests that a driver swing speed below 83 mph best suits a senior flex shaft.
Senior flex increases the whip you enjoy on your downswing to promote faster clubhead speed. The combination of speed and whip helps you maximize your coefficient of restitution (COR) at impact resulting in accelerated ball speed, leading to optimal distance.
If you gain excessive height using a senior flex shaft, it is worth testing a regular flex to see if it lowers your launch. Conversely, if the senior flex still doesn't deliver sufficient height, I advise frolicking with a ladies' shaft. These don't just make for excellent senior ladies' hybrid golf clubs, but also for men struggling with height too.
Turf Interaction
The construction of a hybrid sole is meant to optimize the club's turf interaction. That means the clubhead glides through the turf to encourage clean contact with the ball. As a result, you enjoy consistent strikes from any lie on the golf course.
Reduced turf interaction can lead to a steeper angle of attack, digging the clubhead into the ground instead of gliding over it. Before making your decision, ensure that your hybrid produces supreme turf interaction.
Launch
A hybrid's launch is what makes it popular among casual golfers. You can swing easily and consistently send your ball skywards for maximum carry distance. Plus, they are typically offset clubs that produce straighter shots.
Thanks to its high, straight ball flight, shots with a hybrid descend rapidly. This results in a quick stop on the green. Therefore, you enjoy superb carry distance and increased control on approach.
Forgiveness
Although hybrids are forgiving by nature, it is worth considering one that delivers consistent distance and accuracy. You want your ball to fly straight, even if you leave the clubface open at impact. Furthermore, you desire consistent distance, even when you don't catch the ball in the sweet spot.
The bottom line is that you want a hybrid that delivers consistent accuracy and yardage, no matter where you catch the ball in the face.
Distance
The final factor when considering hybrid golf clubs for seniors is distance. Obviously, most players substitute their long irons for hybrids and seek consistent distance. If you can identify why you are losing distance, you will know what feature you need to look for.
For example, if you lack significant clubhead speed, look for a lightweight construction or a more flexible shaft (this is often the case for many senior golfers).
On the other hand, if you lose ball speed because of poor connection, a thin face with an expanded sweet spot may do the trick.
Best Hybrid Clubs for Seniors: Frequently Asked Questions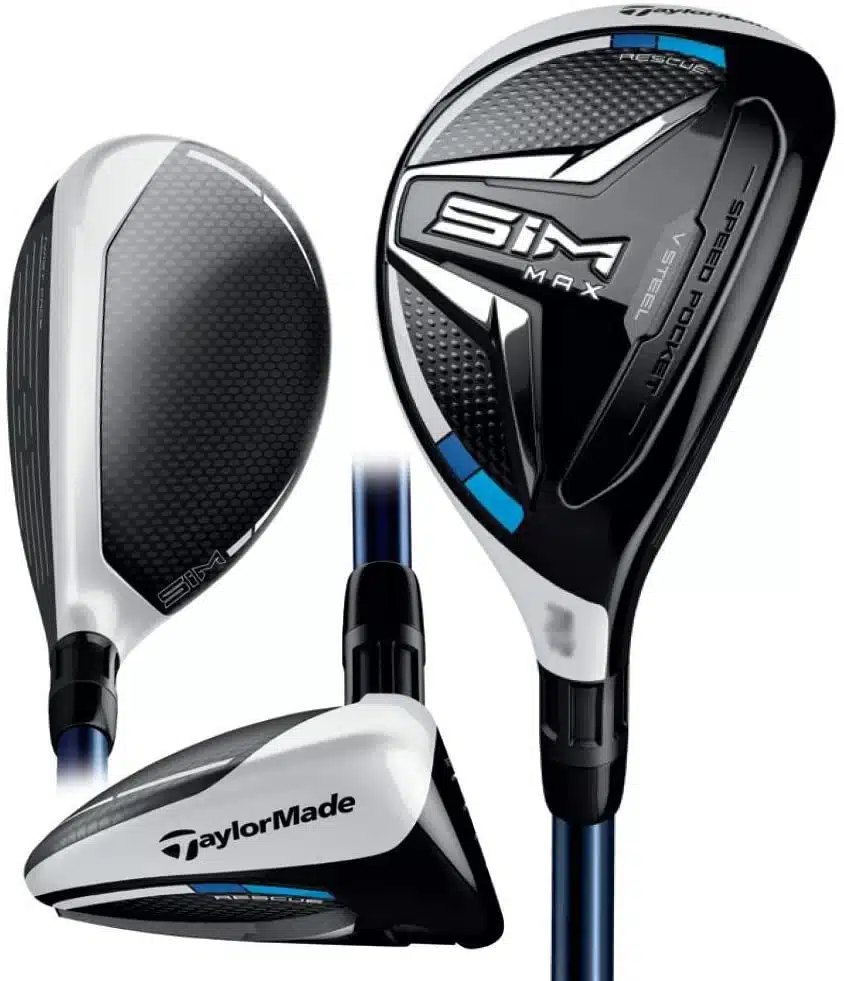 Should Seniors Use Hybrid Clubs?
GolfWRX explains that hybrids are designed to help you get the ball off the turf and into the air with ease. That is valuable to seniors who struggle to generate consistent clubhead and ball speed, so hybrids can help optimize your distance.
How Many Hybrids Should A Senior Golfer Carry?
If you decide that hybrids are a better fit than long irons, I suggest carrying at least 2 hybrids. You want to bridge the gap between your weakest lofted fairway wood and your long irons or hybrids.
If you have a 5-wood, you may consider a 4 and 5-hybrid. Those two substitute your 4 and 5-iron and ensure that you do not leave any distance gaps in your games. But, if you are a super slow swinger, you may also consider a 6-hybrid to replace your 6-iron.
How Far Should A Senior Hit 4 Hybrid?
Golfweek reports that the average male hits a 4-hybrid 160 to 210-yards. Senior players fall on the lower end of this spectrum, closer towards the 160-yard mark. However, the distance a senior hits depends on the conditions, COR, and ball flight.
Final Thoughts
Hybrid clubs for seniors offer a simple solution to consistently getting your ball airborne for optimal distance and accuracy. If you are playing off the senior's tee and have never hit a hybrid, you need to stop making life hard for yourself.
Follow the list above and identify the most suitable features for your game. The Lazrus Golf Premium hybrid is the best budget club for 2023, while the TaylorMade SIM Max is the most forgiving. Plus, the Callaway Big Bertha B21 hybrid is the longest hybrid.
However, this year's best hybrid golf club for seniors is the Callaway Mavrik Max hybrid. It is a club worth looking at if you demand distance, accuracy, and forgiveness.
Read more: if you want to explore more possibilities, read our review on the best hybrid golf clubs.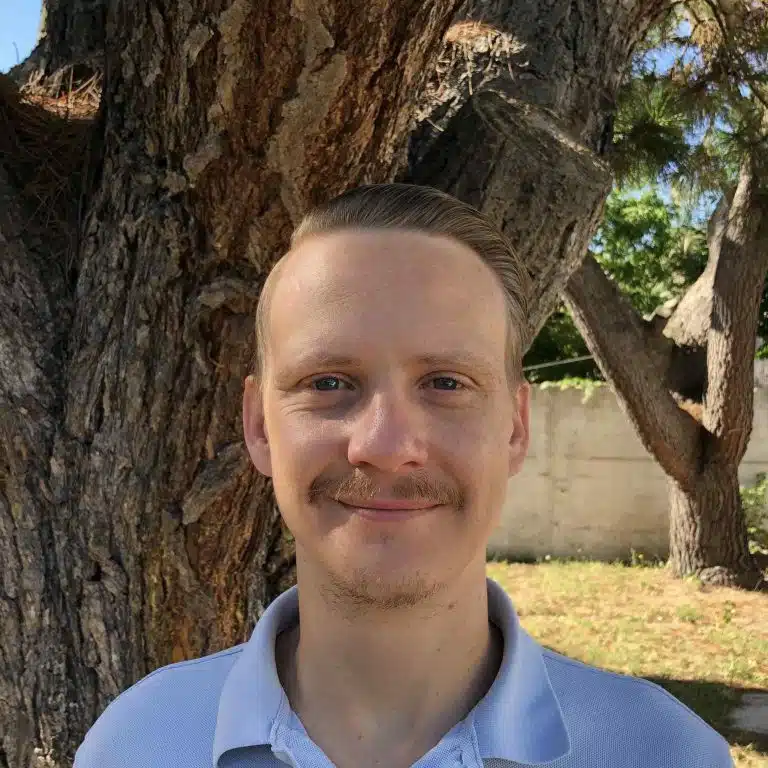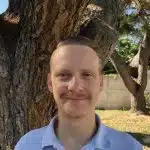 Matt is a seasoned golf equipment writer and sports fanatic. He holds a Postgraduate in Sports Marketing and has played golf for over 28 years.