Most players focus on buying great golf clubs to improve their game, but having comfortable shoes with good grip can also make a significant impact. Many golf clubs have banned golf shoes with spikes, so we will look at some of the features and specifications of the best spikeless golf shoes in 2022. 
At a glance: Our Top 5 Picks for Best Spikeless Golf Shoes
The Best Spikeless Golf Shoes
If you only have a minute, here are the best spikeless golf shoes on the market today. For details, read through our review below and see even more options.
Spiked vs. Spikeless Golf Shoes
Changes in the environment and complaints about the damage done to golf courses by metal spikes have led to a revolution in the golf shoe market.
The first spikeless golf shoes were produced by Danish company Ecco in 2010, followed by many other companies, including Adidas, Footjoy, and many others.
Although governing bodies have set strict rules, they have not legislated the shoes worn on the golf course. This can assist golfers who are still finding their feet in golf or trying it out before investing in golf equipment and accessories.
There are two main categories of golf shoes, spiked and spikeless. Spiked shoes can further be sub-categorized as metal spiked and plastic cleated shoes, while spikeless shoes have rubber studs in place of the spikes/cleats.
Initially, golfers would knock short nails into their shoes to reduce slippage during the golf swing. These nails would often separate from the sole and damage the golfer's feet and damage the greens.
In the late 1880s, the nails were replaced by removable spikes, which had excellent grip but damaged the greens. 
Then, removable plastic cleats replaced the metal spikes, thus spreading the golfer's weight over a larger surface reducing damage to the greens. One of the biggest advantages of spiked shoes is that you can replace a spike or cleat when it is lost or damaged.
But many clubs have banned the use of metal spiked shoes due to the damage they cause to the green. Golfers that insist on playing with metal spiked shoes will have to change shoes before entering the clubhouse as they cause damage to floors.
Spikeless golf shoes are more casual golf shoes with rubber studs and grooves across the sole. This allows the golfer's weight to be spread evenly across the sole. The major disadvantage of spikeless shoes is that you cannot replace the soles, so the shoe becomes unusable when it wears out.
However, designers and manufacturers have turned the best spikeless golf shoes in 2022 into a sneaker-like appearance that can be worn in the clubhouse. They also do not look out of place if you have to make a quick stop on your way home.
There is substantial competition in the golf shoe market, with sales evenly split between spiked and spikeless shoes. 
Our Research Parameters 
Golfspan is independent and not pressured by manufacturers to recommend products. We were not paid for the spikeless golf shoe reviews in this article. The shoes were selected by our team who have over 50 years of experience playing golf and hundreds of hours reviewing products. We may earn an affiliate commission when you purchase something through our retail links.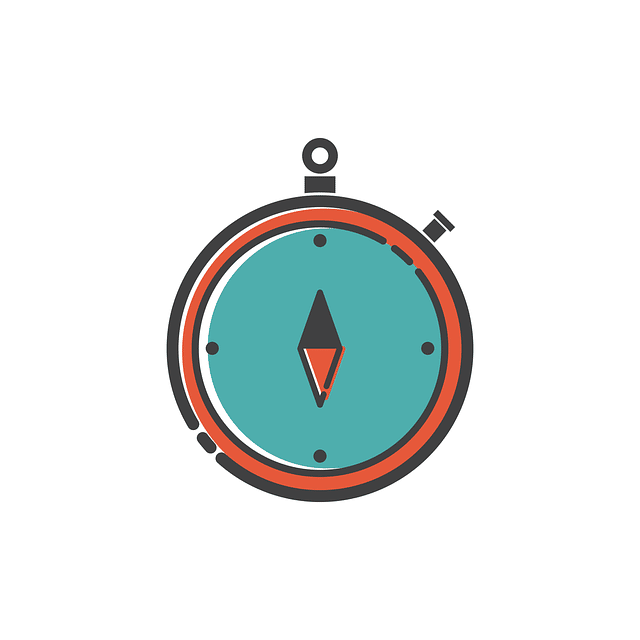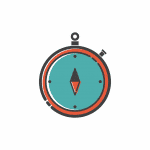 We've looked at these products based on:
Comfort

Waterproofing

Grip

Stability

Looks

Construction Material

Range of sizes available
Full Reviews of the Best Spikeless Golf Shoes
Let's look at some of the top-rated spikeless golf shoes this year. 
As the original manufacturer of spikeless golf shoes, it is not strange that Ecco produces the best overall golf shoe.
The Biom H4 design is aimed to provide a sportier and athletic profile. The upper is made from premium leather with a Gore-Tex membrane for breathability and protection against moisture.
Ecco's Fluidform technology creates a molded midsole offering comfort and stability.
Specifications
Size range 6 ½ to 12 ½

100% Waterproof

Available in BOA option

Color options: Men – White, Black, Grey; Women – White, Black, Pink
Pros
Athletic design

Most comfortable spikeless golf shoes 

Provides ample grip and stability
Cons
Not the most budget-friendly shoe
Adidas Codechaos is a lightweight golf shoe featuring a multi-layer mesh upper for a unique texture, durability, and breathability.
The design features may not please everyone, but the lightweight design and materials make this the prime golf shoe in the Adidas range.
Specifications 
Size range 6 ½ to 11

100% Waterproof

Available in BOA

Color options:  Men – White, Black, Grey, and Green; Women – White and Black
Pros
Extremely comfortable

Excellent grip and stability

Flexible for walking
Cons
Quite dazzling in certain colors
The FootJoy Pro/SL features an improved Infinity outsole measuring 11.5% wider than its predecessor while offering 30% more contact points for improved grip.
The upper is made from soft Chromoskin leather protecting against moisture and water.
Footjoy also offers a redesigned Power Harness for additional support.
Specifications
Size range 6 ½ to 14

100% Waterproof 

Available in BOA option

Color options: Men – White, Black, Blue, Grey; Women – Navy, White, Grey
Pros
Great all-round performance

Excellent grip and stability

Comfortable for walking
Cons
Easily damaged and scuffed
G/FORE is renowned for its eccentric designs and color options but kept it in check for the Gallivanter. This shoe offers a more modest yet still modern appearance.
Its lightweight design, ForeFoam cushioning, and triple-density footbed will allow you to keep on walking, even after 18 holes. Ideal for knockout competitions involving multiple rounds.
Specifications
Size range 7 to 15

100% Waterproof

Not available in BOA option

Color options: Men – Black, Snow, Nimbus, Twilight; Women – Snow, Racer, Stone, Nimbus, Scarlet
Pros
Comfortable to wear all day long

Stylish design with a wide range of color
Cons
More muted appearance than expected from G/FORE
Nike is renowned around the globe for its quality shoes and apparel. The Air Max 90 G shoes do well in representing this brand as well.
A combination of fused overlays, additional eyestays helps keep moisture at bay while retaining the original look.
The grip on the sole is provided through an integrated traction pattern to work in various circumstances.
Specifications
Sizes: 3 ½ to 15

100% Waterproof

Not available in BOA option

Color options: Men and Women – Grey, White, Black, Red, Pink, Green
Pros
Quality golf shoe

Unique colors

Large range of sizes
Cons
Not everyone will like the flashy design
While its lightweight construction makes this shoe easy to wear, it does not sacrifice performance.
The uppers are fully waterproof made from soft-touch Kuraray. The lacing system feature Mizuno's BOA system, and the EVA midsole provides comfort all day long.
Specifications
Size range 7 to 11

100% Waterproof 

Available in BOA option

Color options Men – White, Blue, Black
Pros
Lightweight and comfortable design

Mizuno's BOA works well
Cons
Not the best looking golf shoe available
The Puma Ignite Fasten8 features Puma's Fasten8 fit system consisting of eight interior webbing support straps integrated into the lacing.
Puma's Ignite Foam midsole provides comfort while the microfibre upper protects against moisture while remaining breathable and waterproof.
A Pro-Form TPU outsole features an organically designed traction pattern for increased stability.
Specifications
Size range 7 to 11

100% Waterproof

Not available in BOA option

Color options: Men and women – White, Grey, and Black
Pros
Simplicity and versatility

Value for money
Cons
Lacks the grip that other Puma models provide
Designed for professional golfers and amateurs, it features a unique 3D molded footbed and additional wrap over the top of the foot. This reduces the space between your foot and the shoe for a tailored shape.
Firm TPU nubs and softer rubber stubs are placed in key areas to create friction, especially in damp conditions.
Specifications
Size range 7 to 11

100% Waterproof

Not available in BOA option

Only available in white
Pros
Provides a snug fit that boosts comfort and support

Impressive levels of grip
Cons
Only one color option is available
Skechers Go Golf Elite outsole provides a whopping 236 contact points for increased stability and grip.
It retains comfort with its lightweight Ultra Go cushioning and Goga Max insole.
Specifications
Size range 6 ½ to 12

100% Waterproof

Not available in BOA option

Color options: Men – White, Grey, and Black
Pros
Superior grip and stability

The best-looking Skechers model 
Cons
A little light amongst the competition
What To Consider When Buying Spikeless Golf Shoes
If you are considering making the leap to no spike golf shoes but are not 100% sure, here are some features to consider. 
Comfort
Golf shoes need to be comfortable, especially if you are walking the course.
There are some models available explicitly designed with walking in mind. These models consist of specific foam technologies or sole designs to provide the ultimate comfort for a long day out on the course.
Some designs place additional padding for support to the midfoot and absorb the shock to the midfoot. 
In the interest of good foot health, breathability, and moisture removal are imperative to keep your feet feeling fresh during your round.
Read more: If most shoes tend to feel tight on your feet, try our full review of the best golf shoes for wide feet.
Stability and Flexibility
The initial design for spikeless shoes left much to be desired and did not provide the same traction and stability that golfers had with spiked shoes.
This improved significantly over the years, and there are now shoes with specific traction patterns and lugs to reduce slippage. 
When considering a golf shoe, look whether it is too rigid or flexible for your needs. 
Balance 
Balance is crucial during the swing mechanics; therefore, they require a broader base and higher arches to reduce the sideward slippage.
Materials
Golf shoe manufacturers mostly use leather and lightweight synthetic materials in their designs.
Many golf shoes use a Gore-Tex lining to absorb or disperse moisture while increasing breathability. To further enhance moisture removal, a combination of polyurethane, charcoal, and other agents are frequently used.
Most frequently used materials in the upper part of the shoe include leather, synthetic, or knit.
Sizes
Shoe sizes may vary between countries and continents, even between manufacturers in one country.
It is worth investigating the size guides provided by manufacturers before selecting an online purchase.
FAQs
Do professionals wear spikeless golf shoes?
Professional golfers tend to swing their clubs much faster than amateur golfers, therefore still wear metal spiked shoes. But as traction and stability increase in the best spikeless golf shoes, they will likely make the switch. 
Can you walk around in spikeless golf shoes?
Nearly all golf courses welcome spikeless golf shoes in all areas.
Why are metal spikes banned from golf?
Metal spikes were banned from most golf courses due to the damage they cause to the greens as well as the floors within the clubhouse.
How long do spikeless golf shoes usually last?
As a spikeless golf shoe does not have replaceable parts, you will have to dispose of the complete shoe once worn out.
What are the benefits of waterproof spikeless golf shoes?
Playing golf in wet shoes is extremely uncomfortable and unpleasant.
If you play golf early in the morning when the dew is still on the grass or in inclement weather, it would be wise to invest in waterproof or water-resistant shoes.
Laces or BOA?
The way you tie your golf shoes has adjusted with the times, and many sport shoe companies have bought into the BOA Fit System. This system allows you to tighten the shoe to suit your feet best.
Integral parts of the system include a micro-adjustable dial, super-strong lightweight laces, and low friction lace guides.
What is the expected lifespan of a spikeless shoe?
Well, it cannot be expressed in a number of years, rather in the number of rounds played. The most conservative estimates are that it will last between 100 and 200 rounds depending on the conditions that they are worn.
The abrasive surface will wear the sole out quickly, while grass will hardly cause any damage.
Final Thoughts
Spiked shoes are still in demand amongst professional and fast-swinging amateurs to ensure that they have sufficient grip and stability throughout the swing. But the best spikeless golf shoes are continuing to improve grip, stability, and comfort that every golfer wants without the risk of spikes.
In our opinion, the Ecco Biom H4 Golf Shoes remains the leader in spikeless shoes for its design, comfort, and quality.
Quick Overview: Our Top Picks for Best Spikeless Golf Shoes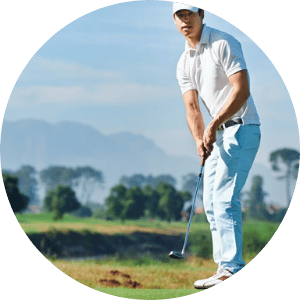 Nick Lomas is the founder of GolfSpan, an avid golfer, not quite a pro but has over 15-years of experience playing and coaching golfers from all over the world. His mission is to bring the golfing community a better experience then it comes to choosing the right golf gear, and finding the right set up for your game.