Selecting the best golf clubs for 12-year old golfers is a much easier task than selecting for toddlers and young golfers.
At a glance: Our Top 6 Best Golf Clubs For 12-Year Olds
Your pre-teen golfer will have developed a better understanding of the golf swing and built power enabling them to swing faster and more accurately.
The average height of a 12-year old boy is approximately 58.7 inches while a 12-year old girl averages at around 59 inches.
At this age, classification of golfers into the 3 distinct categories of advanced, intermediate, and beginner golfers will be a much simpler task than in the younger age groups. The better golfers would have risen to the top and competing in competitions.
Best Golf Clubs For 12-Year Old
Quick Overview: Our Top Picks for 6 Best Golf Clubs For 12-Year Olds
1. Cobra King Junior Golf Clubs
Cobra King Junior golf clubs are suited to golfers between 60 and 65 inches tall putting them at the limits of 12-year old golfers but on the positive side, it is a set that can be used for an extensive period.
The set includes a 460cc titanium driver, fairway wood, stainless steel hybrid, three cavity-backed irons, pitching wedge, sand wedge, and blade putter. A stand bag to store the clubs comes standard offering a padded double-strap carrying system, five zippered pockets, and a water bottle holder.
Reviews praise the versatility of the clubs and their ability to help golfers improve their swing.
Cobra is renowned for the affordability of its clubs and their comprehensive junior ranges stay in line with this philosophy.
Callaway is one of the best brands available on the market and their junior clubs follow suit. If you have the budget to provide your child with the best clubs available, you don't have t look much further than the Callaway Junior XJ set.
Level Three clubs in the Callaway junior range are ideal for golfers standing between 54 and 61 inches tall, ideal for golfers in the 12-year age group.
The titanium driver with its lightweight graphite shaft is designed for optimal ball speed and spin-off the face for maximum forgiveness and distance. Sidespin is kept to a minimum to keep the ball flight straight and accurate.
Oversized irons with an undercut cavity and maximum perimeter weighting assist the pre-teen golfer to extract the maximum forgiveness out of the irons.
A 2-ball Odyssey putter will teach the 12-year old golfer about alignment on puts.
Callaway XJ golf set is the best you can buy for a 12-year old golfer that is taking their golf seriously and competitively.
3. Wilson Profile Junior Golf Clubs
One of the oldest and best-known brands that have entertained many a golfer over the last century and are regarded as one of the best sets for junior golfers or starter set for older juniors. Wilson Profile Junior clubs are designed for golfers between the ages of 11 and 14. At the price point, the Wilson Profile Complete Set is one of the best junior sets on a budget.
Well-built junior golf clubs constructed using good quality materials that can withstand the rigors of junior golfers getting to grips with their game.
Wilson's Profile Junior clubs have larger clubheads to assist beginner junior golfers to make a proper impact on the golf ball.
At 350cc the driver may not be the largest in this category but its low center of gravity assists juniors to get the golf ball airborne for a longer time.
Fairway woods are appropriately lofted to get the ball into the air as does the flatter hybrid with its large sweet spot.
The wedge offers high spin for softer landing shots and its heavy sole reduces sidespin thus improving accuracy.
A heel/toe-weighted putter with an alignment aid enables the pre-teen to improve accuracy and hole more putts.
A lightweight stand bag with its padded straps will assist your child to lug the clubs around the course without too much discomfort.
The combination of history, quality, and affordability makes the Wilson Profile junior golf clubs a great option for young golfers.
4. Nitro Blaster Junior Golf Set
Nitro Blaster Kid's Golf Set, one of the only sets that are certified by the PGA of America, is designed for golfers between the age of 9 and 12 years of age putting it at the limit for 12-year-old golfers. Although PGA certification cannot guarantee that your child will play better golf, you can rest assured that the quality is of a high standard. Fortunately, the Nitro brand will not burn a hole in your budget to provide a quality set of golf clubs for your child that wants to progress with their ability to play golf.
It is constructed from a combination of lightweight materials including plastic, steel, and graphite. the Nitro Junior golf club set is perfect for aspiring young golfers. The less expensive materials used in its construction aids Nitro to keep the clubs at an affordable price point without sacrificing quality.
5. U.S. Kids Tour Series Junior Golf Clubs [Currently Out Of Stock, Will Update Soon]
US Kids Clubs brand is the most widely used advanced junior golf club in large regional, state, national and international tournaments. You can purchase an 8piece or 10-piece set and supplement it by purchasing individual clubs ranging from irons to a driver. The popularity indicates the trust that golfers have in the high-quality materials used in the construction and the quality control process.
It is priced competitively and available directly from the manufacturer.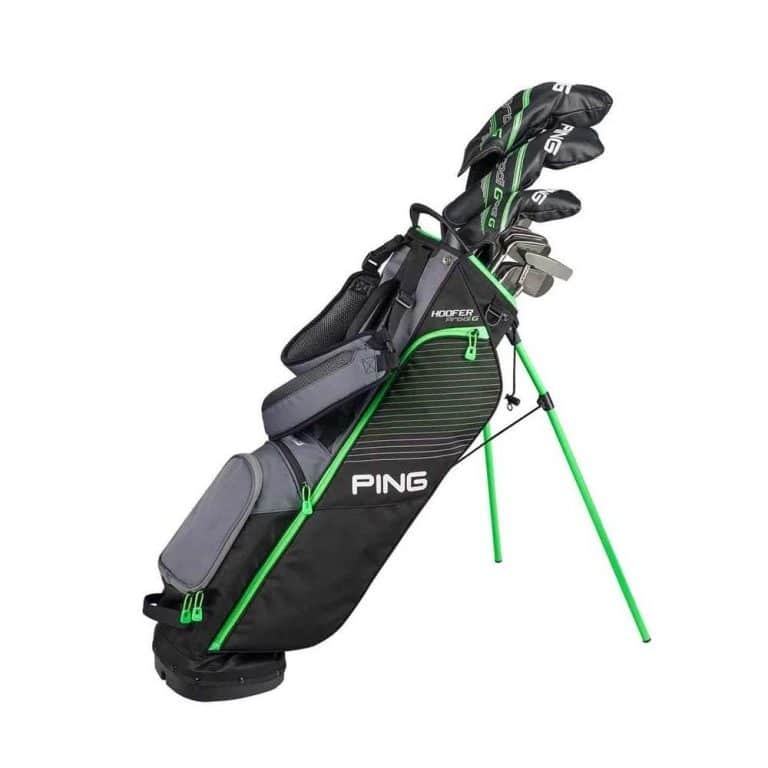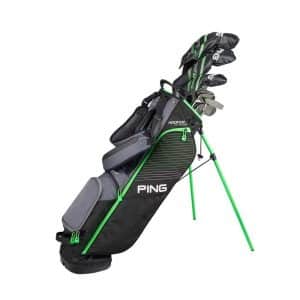 Ping Prodi G junior golf club set is custom-engineered to suit golfers aged between 7 years and 13 years standing between 53 inches and 62 inches.
It incorporates the same technology as found in the Ping clubs used by older and adult players.
Use of the crown turbulators to reduce aerodynamic drag will aid the young golfer to increase the clubhead speed while dragonfly crown technology improves the efficiency of the clubhead weighting system
Ping may not be the least expensive club available, but they offer a "Get Golf Growing" Program which is a one-time service to re-shaft, adjust the length, adjust the weight of the shafts, or even change the grip, all at no additional cost. This is a service that you are almost certain to use during the development years.
Final Thoughts
Pre-teen golfers could be rather selective in their choice of clubs. Fortunately, there are some great sets to choose from that will suit anyone and any budget.
Although it may not compete well on the pricing side, Callaway Juniors XJ Set offers the expertise to assist young golfers in playing their best golf and become competitive.
Any feedback on the expense of getting your child equipped for competitive golf would be appreciated in the comments section below.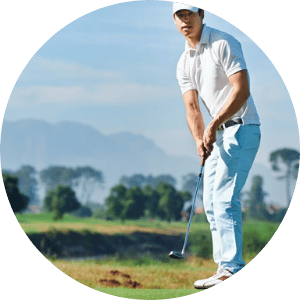 Nick Lomas is the founder of GolfSpan, an avid golfer, not quite a pro but has over 15-years of experience playing and coaching golfers from all over the world. His mission is to bring the golfing community a better experience then it comes to choosing the right golf gear, and finding the right set up for your game.