The best golf drivers for distance can make your game much easier. Plus, no one wants to be the shortest driver in the group.
Here are the 3 best long-distance drivers:
Best Overall
Best Budget
Most Forgiving
Callaway Epic Max LS
PXG 0811 X
Ping G425 LST
Pros

Produces exceptionally low spin
Accelerates ball speed
Adjustable sliding weight

High-speed clubface
Promotes a high launch
Low spin characteristics

Forgiving
Lowers spin
Adjustable CG weight and hosel

Cons

No loft option for slower swing speeds
The wrench to adjust the loft and weight position is not included.

Faster swingers may prefer a lower launch
The adjustable weights are sold separately.

Expensive
Not ideal for slow swing speeds.

Price Score
90.4
90.4
86.6
Distance
94.1
88.3
94.8
Forgiveness
90.8
89.4
95.2
Accuracy
88.7
89.2
93.5
Rating
4.5 Stars
4 Stars
4.5 Stars
Why You Should Trust Us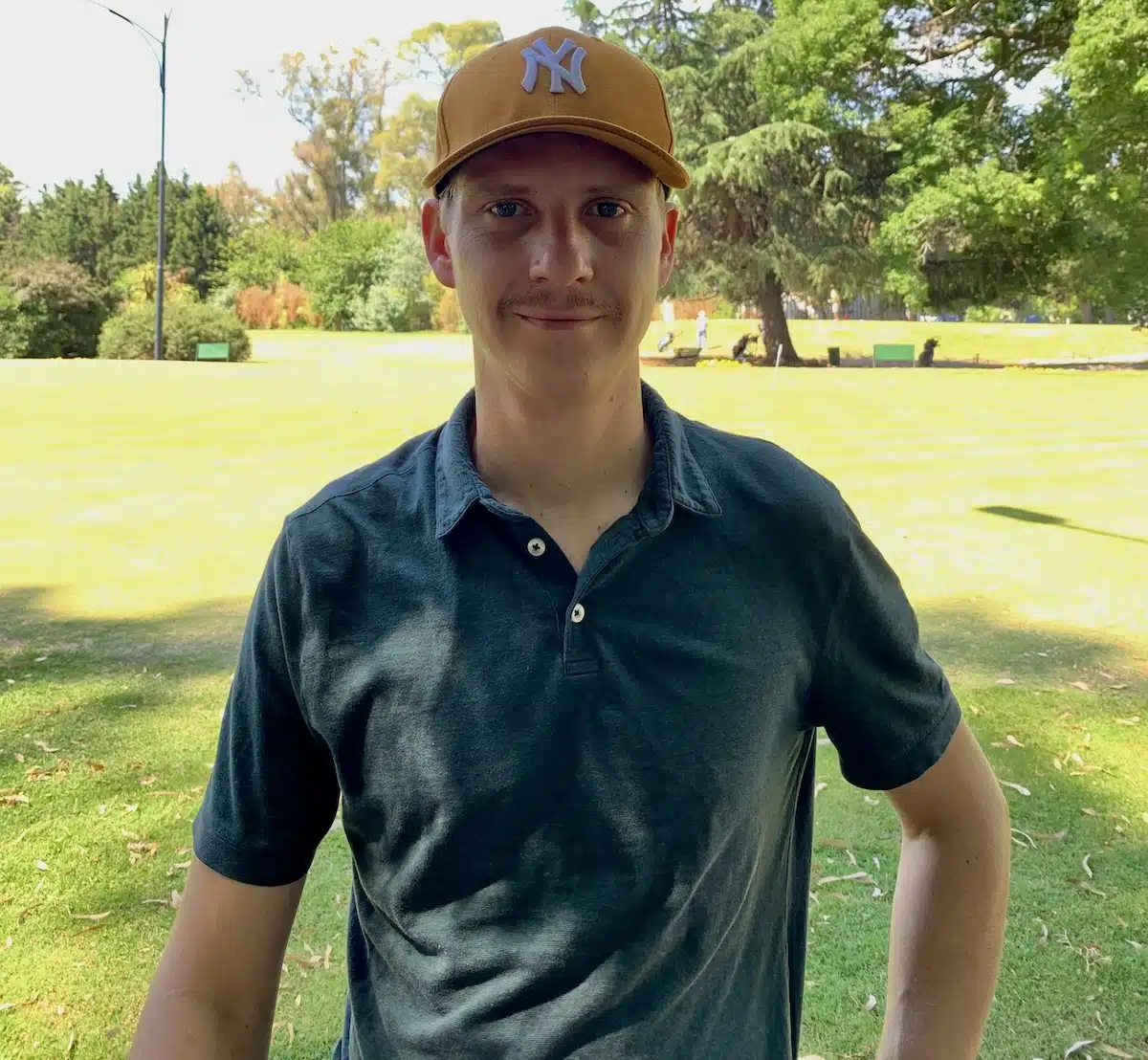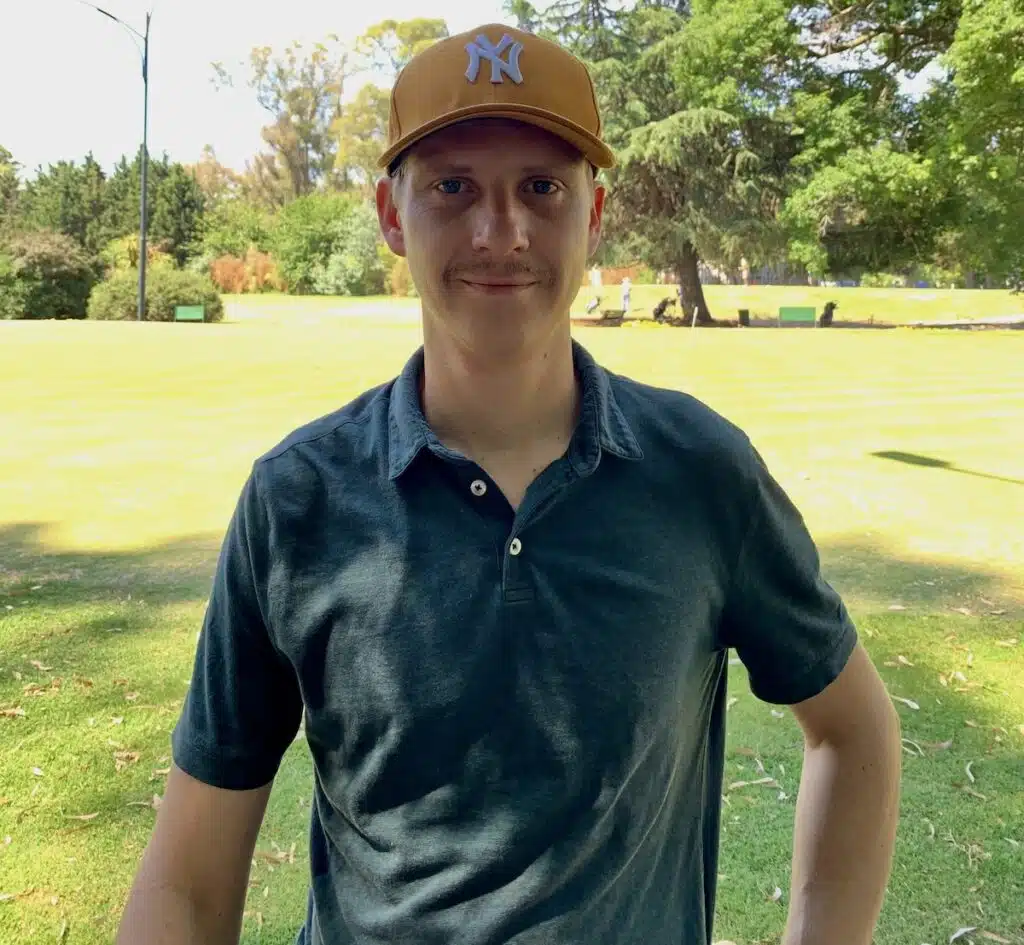 Our team spends thousands of hours trying out and researching golf equipment to help you take your game to the next level. Here's our product review process.
We can bring these reviews to you through the small commissions we earn if you buy through the links below. 
How We Reviewed These Products
Golfspan only shares equipment and brands we trust. 
I'm an experienced golfer of 28 years and thoroughly researched and evaluated the drivers shared below. Then, an editor reviewed and fact-checked the list. Finally, we conduct regular content audits to update and revise our reviews to ensure you receive the latest information. 
To select these drivers, I considered these criteria:
Cost
Distance
Launch
Speed
Spin
Feel
Accuracy
The Best Drivers for Distance – The Reviews
Quick Overview: Our Top 10 Drivers for Distance
Pros:
Produces exceptionally low spin
Accelerates ball speed
Adjustable sliding weight
Cons:
No loft option for slower swing speeds
The wrench to adjust the loft and weight position is not included.
Specs:
Lofts: 9, 10.5°
Shafts: MMT 60g and 70g, Cypher 50g, IMI50g
The Callaway Golf Epic Flash LS Driver is our overall best long-distance golf driver in 2023 because of its low spin, piercing trajectory, and explosive ball speeds. Despite being a couple of years old, it contains advanced technology and is priced at an attractive point compared to its peers.
I thrived with the support of the Jailbreak A.I. Speed Frame, which increased stability in all directions for explosive ball speed off the face. I noticed my velocity was satisfactory even when I struck the ball off-center, resulting in superior forgiveness.
The A.I.-designed Flash Face supported the Speed Frame, acting as a mild trampoline to spring your golf ball off your face. This ensured consistent speed and ball launch for impressive carry distance. Additionally, the Speed Frame prompts the clubface to lower spin for maximum forward momentum.
Besides its distance, Callaway equipped this golf club with a sliding weight to alter the center of gravity, which enables you to achieve approximately 13 yards of shot shape correction. I only managed 9-yards on average.
In addition, the drive features an adjustable hosel to tweak your clubface loft and lie to achieve your desired apex.
Callaway engineers crafted the Epic Max LS in a 9 and 10.5-degree loft profile, best suited to moderate and faster swing speeds.
Finally, this distance driver carries a host of stock shaft options, including the MMT 60 and 70 grams, the Cypher 50 grams, and the IM 10 in 50 grams. As a result, you can find regular, stiff, and extra-stiff options to match your swing speed.
Verdict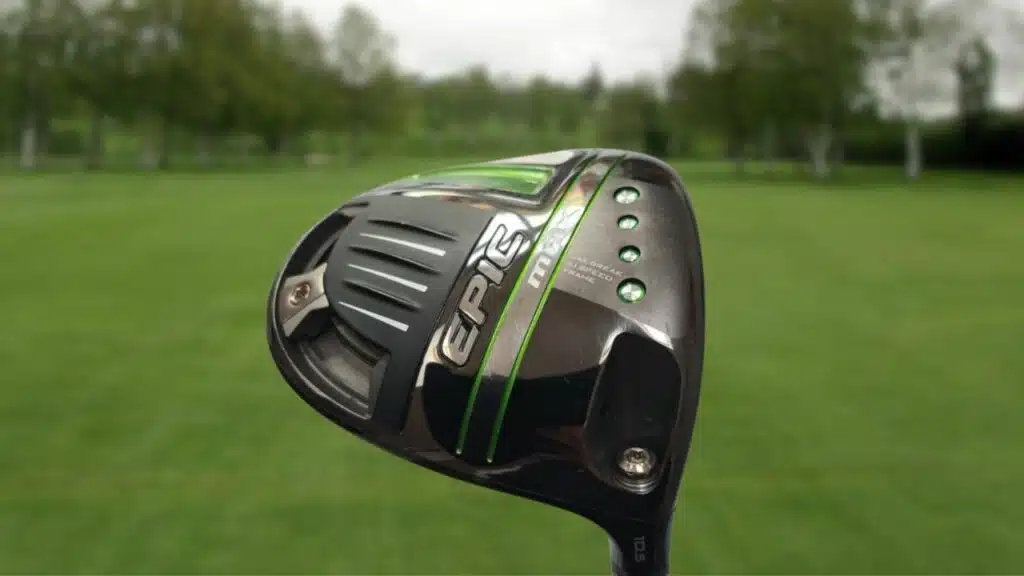 When I tested the Callaway Epic Max LS, it generated low spin and rapid golf ball speed to noticeably increase my driving yards. Even though it is a few years old, it still features advanced technology, and its affordable price point is one for the budget savvy golfer.

Matt Callcott-Stevens, Golfer Since Age 4, Handicap 10.8, and Favorite Golf Course is Royal Kunia Country Club in Honolulu
For a detailed rundown of the ins and outs of the Callaway Epic Max LS, we have an entire guide dedicated to this golf club.
2. PXG 0811 X – Best Budget Golf Driver For Distance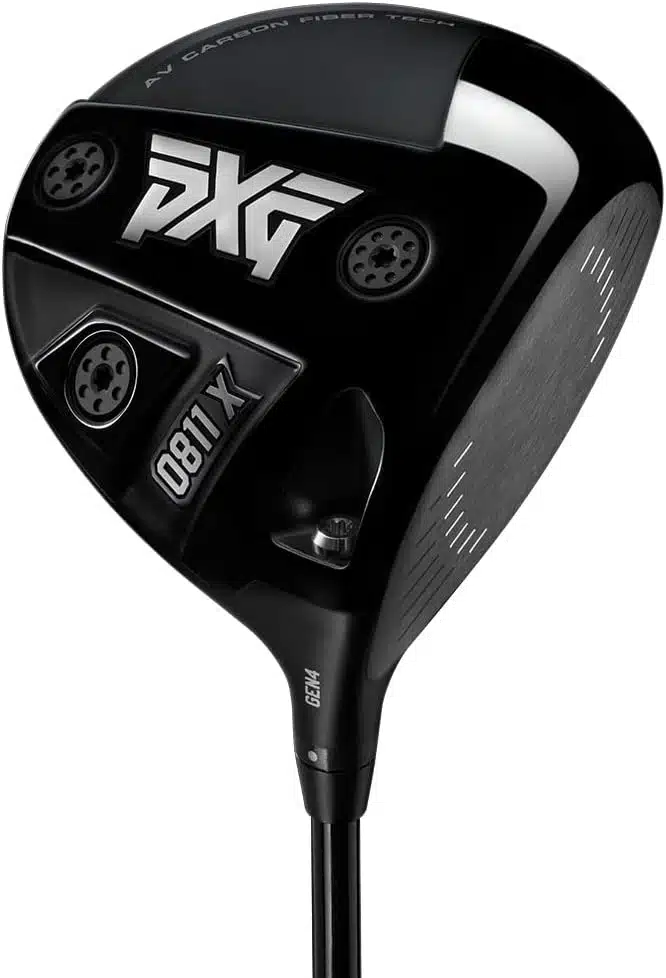 Pros:
High-speed clubface
Promotes a high launch
Low spin characteristics
Cons:
Faster swingers may prefer a lower launch
The adjustable weights are sold separately.
Specs:
Lofts: 9°, 10.5°, 12°
Shafts: PX HZRDUS Black 60 6.0, Riptide CB 50 6.0, Riptide CB 50 5.5, Riptide CB 40 5.0, Cypher 40 4.0
New golf drivers can fetch a premium, putting them out of reach of many average players on a budget. Fortunately, the PXG 0811 X is approximately half the price of other premium golf drivers but has no challenge competing. This affordable golf club limited spin, launched high, and optimized my carry distance during testing.
The high-strength Ti412 titanium alloy performed superbly off the tee, causing my ball to blast off the clubface and into the air. 
Next, PXG engineers decided to employ titanium in the heel and toe of the club for added sturdiness and moment of inertia (MOI). The reduced mass in the crown of the distance driver lowered the CG to encourage a higher launch and minimal face twist.
The 0811 X is about more than speed and distance. I was pleasantly surprised by the soft feel produced by the vibration-dampening TPE Insert. When I strike the ball off-center, the polymer absorbs the impact and eradicates shocks to protect my palms.
Adjustable weights are also available with this driver, enabling you to alter the club head's total weight. In addition, this may change the flight bias of the driver, but you need to acquire the weights and wrench separately.
A host of loft profiles and shaft flexes await you as PXG aims to cater to a broader audience of golfers. Faster swingers may prefer their 9-degree loft and stiff flex, while slow swing speeds fit a 12-degree loft and a senior or ladies flex. Finally, moderate swing speeds should consider a 10.5-degree loft and a regular flex graphite shaft.
Verdict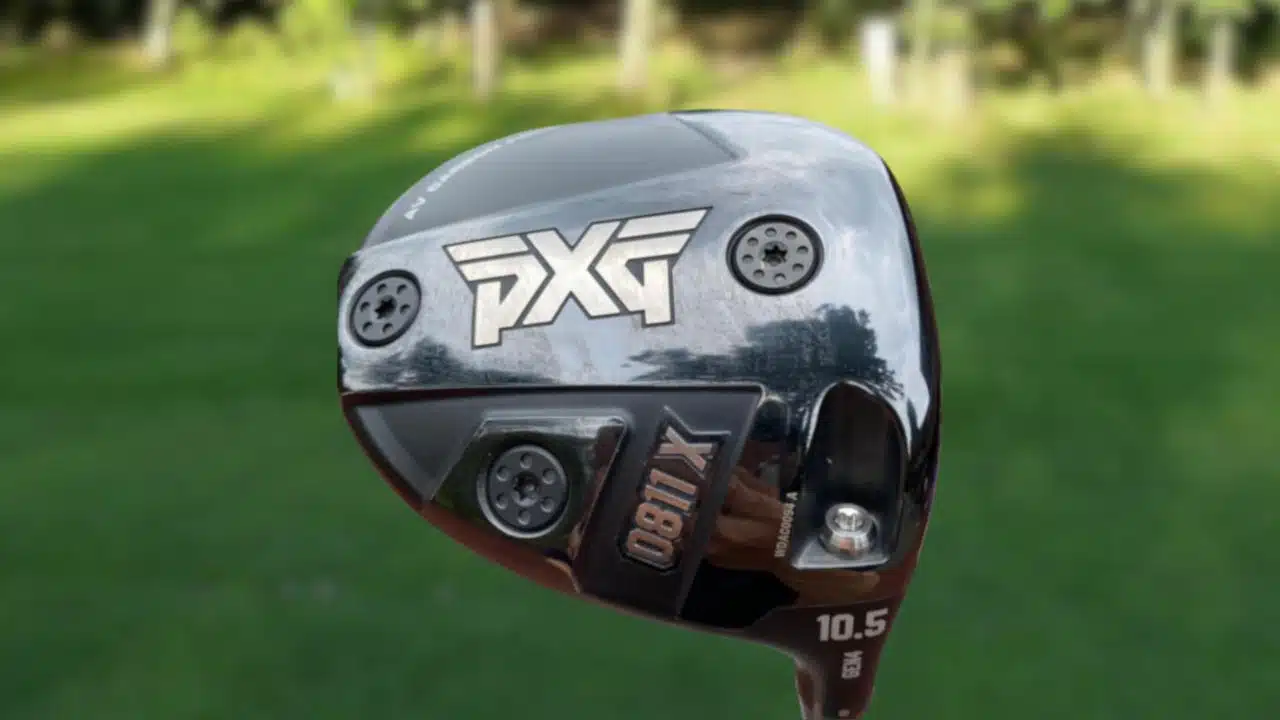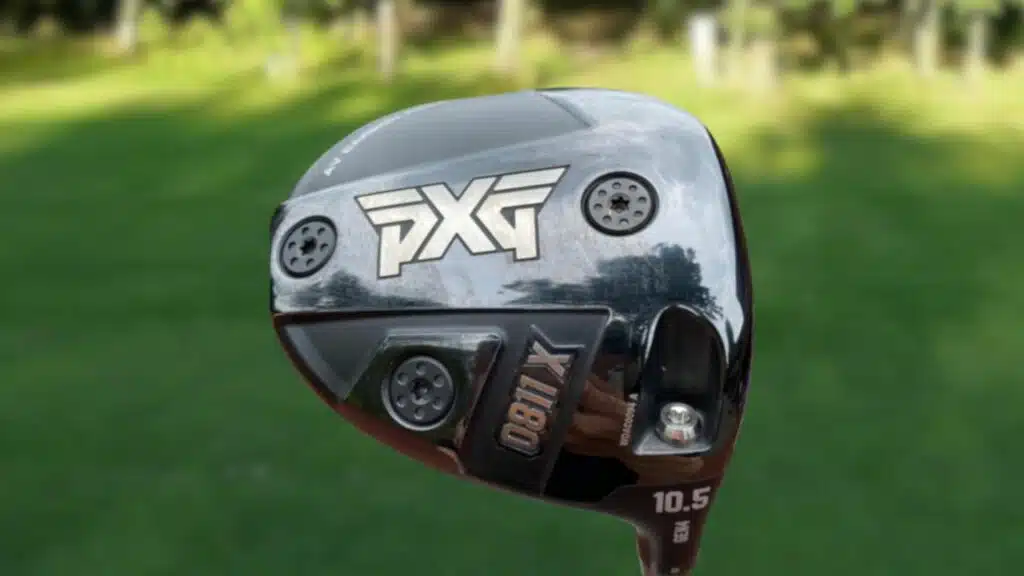 I think high-speed swingers may despise the higher launch, but I find it effective in aiding the average golfer searching for longer carry distance. The PXG 0811 X is an incredibly forgiving driver that helps the average golfer launch high, long, and straight. Considering its features and performance, I am amazed that it is half the price of other drivers on this list.
3. Ping G425 LST – Best Long Distance Driver For Forgiveness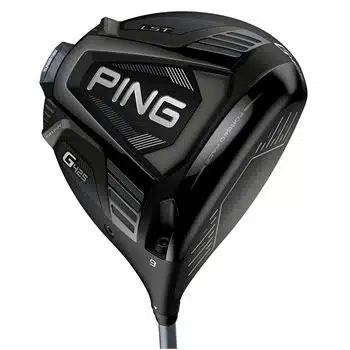 Pros:
Forgiving
Lowers spin
Adjustable CG weight and hosel
Cons:
Expensive
Not ideal for slow swing speeds.
Specs:
Lofts: 9°, 10.5°
Shafts: Ping Alta CB 55 Slate, Aldila Rogue White 130 MSI 70, Mitsubishi Chemical Tensei AV RAW Orange 65
Ping is renowned for their high quality, forgiving golf clubs, and they retain their status with the G425 LST. Low spin drivers are not as forgiving as oversized draw bias constructions. On the other hand, they have a flexible clubface for added ball speed, an aerodynamic crown, and ample MOI.
Much of the forgiveness from the Ping G425 LST comes from its Rough Face Design and Dragonfly Casting crown. The Rough Face Design minimizes spin across a more extensive zone of the clubface. Besides prompting longer shots, it reduces sidespin, which can exacerbate off-center strikes.
Next, the Dragonfly Casting Crown looks like a web and carries super-thin casting, allowing the engineers to place more weight back in the head. This positioning boosted MOI and encouraged a high launch for maximum carry distance.
Sticking with its crown and aerodynamics, I welcomed the reduced drag on the downswing for rapid clubhead speed and power into impact. When I put clubface to the ball, the Dynamic Face Material stepped in and shot the ball off the face for a high and long launch.
The Ping G425 LST features a pear-shaped design and a reduced head size, which measures 445 cc. Compared to the G425 Max, I produced 1000 fewer revolutions, translating into 4 additional yards.
My experience with the G425 Max was enhanced by the CG Shifter, which allowed me to reposition a 17-gram weight for a draw, fade, or neutral bias. Added to its versatility is an adjustable hosel which strengthens and weakens the stock loft of the distance driver by 1.5 degrees.
Verdict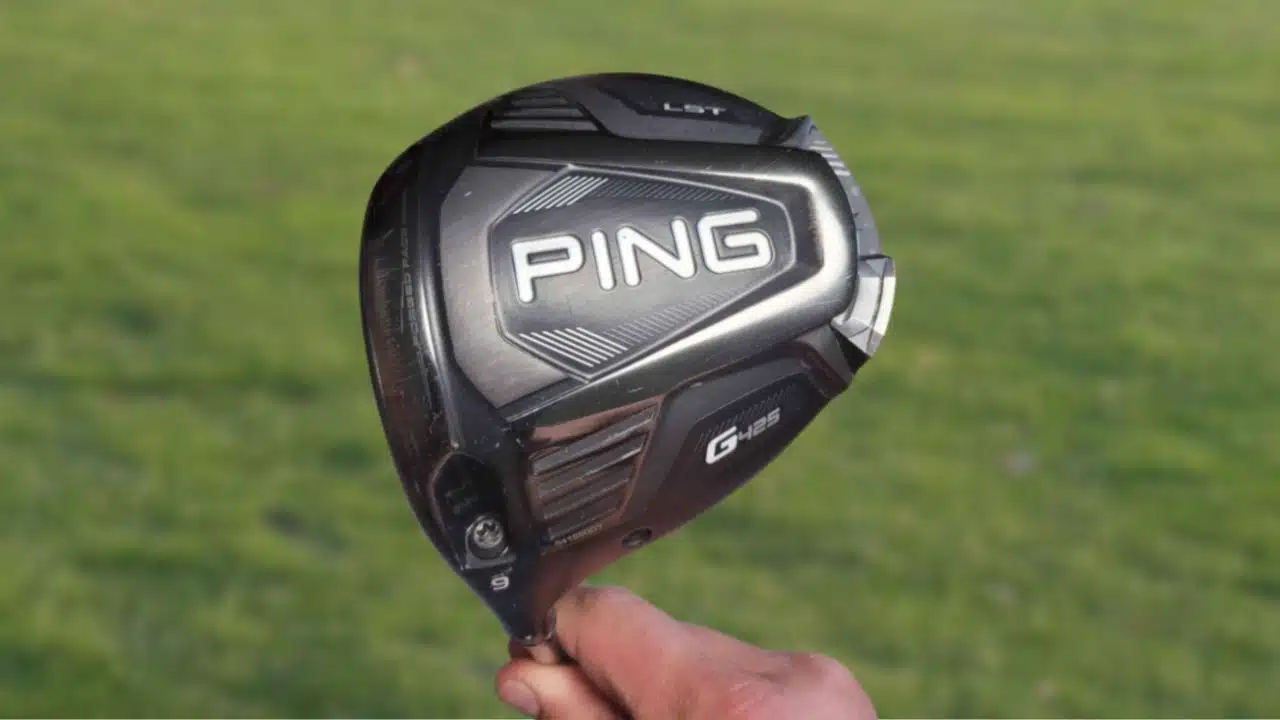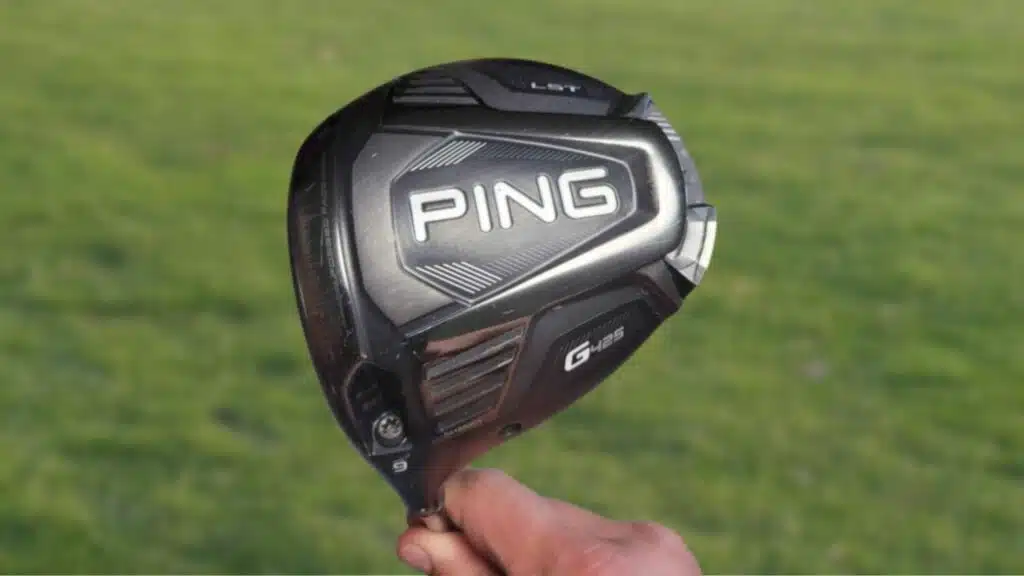 In my experience, the G425 LST is not as forgiving as the G425 Max, but it provide a sufficient dose of leniency for a low-spin driver. Besides forgiving my mishits, the driver produces low spin, rapid clubhead speed, and explosive ball pace to increase your distance.
If Karsten Solheim's company is your preferred brand, read our guide on the best PING drivers.
4. Titleist TSR4 – Lowest Spinning Best Driver For Distance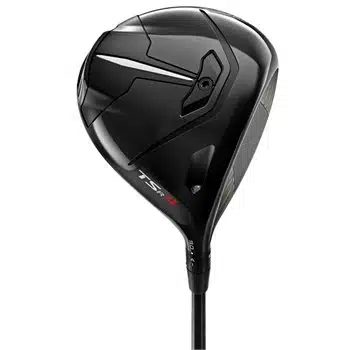 Pros:
Incredibly low spin
Adjustable SureFit hosel
Rapid ball speed
Cons:
High price point
Not suited to slow swing speeds
Specs:
Lofts: 8°, 9°, 10°
Shafts: HZRDUS Red CB, Tensei AV Blue With Xlink Tech, HZRDUS Black 4G
Low spin is a vital characteristic for distance drivers, which aim to boost forward momentum for optimal carry and total distance. The Titleist TSR4 emerged as the lowest spinning distance driver thanks to adjustable front and back weights to enhance spin.
The adjustable weights allow you to increase your spin and launch, but I recommend leveraging the lower revolutions. When the heaviest weight sits in the front of the sole, spin levels are reduced significantly, and yardage results are spectacular.
Titleist enhanced forgiveness on the TSR4 by applying a Multi-Plateau Face Design, which creates variable thickness across the surface. The results are a balanced ball pace no matter where you strike it, prompting an improved launch and distance on off-center strikes.
I felt the clubhead resisted drag superbly, thanks to its enhanced aerodynamics. This gave me free rein to let loose and accelerate on the downswing for maximum velocity leading into impact.
A SureFit hosel allows me to adjust the lie angle and loft of the clubface for my desired launch and shot shape. The more I strengthened the driver's loft, the more the clubface angle closed, setting me up for a draw. When I higher it, the open angle was geared towards a fade.
Titleist constructed the TSR4 in an 8, 9, and 10-degree loft, geared towards fast and moderate swing speeds.
Finally, the driver stock shafts are crafted by Aldila and Fujikura. The standard Aldila options are the Ultralight, Rogue Black, and Rogue Silver. Your Fujikura options are the Air Speeder and Speeder Pro.
Verdict
The Titleist TSR4 is among the lowest-spinning drivers I have ever hit, which worked wonders for distance consistency. Besides lower spin, this distance driver delivered commendable ball speed and aerodynamics for added length.
Pros:
Superior accuracy
Exceptional clubhead speed
10-gram sliding weight
Cons:
Premium price tag
Not suitable for slower swing speeds.
Specs:
Lofts: 9°, 10.5°
Shafts: Project X HZRDUS Red
TaylorMade released their Stealth+ driver in 2022, signaling the start of the Carbonwood age. The clubface is covered in 60 layers of carbon to enhance spin, speed, and launch. Moreover, the lighter carbon material saved the engineers a few grams, which was then reused low and deep in the head for enhanced MOI.
TaylorMade suggests that the Stealth+ possesses superb MOI to combat twisting and promote a square clubface at impact. This saw me produce straighter shots compared to the other best drivers for distance, which did wonders for my fairways in regulation record.
The popular Asymmetric Inertia Generator appears to boost clubhead speed on the downswing. An aerodynamic design fought off drag to fly powerfully down to my golf ball at impact.
Next, the Thru Slot Speed Pocket produced exceptional clubface flexibility, which aided ball speed on low-face strikes. As a result, I delivered a fantastic launch for consistent carry distance, even on mishits.
I appreciated the presence of the 10-gram sliding weight, which allowed me to alter the CG for my desired shot shape. While I preferred the neutral position, it is handy for golfers looking for a draw or fade bias. TaylorMade crafted the Stealth + in an 8, 9, and 10.5-degree loft.
Finally, the Stealth+ is available with a Project X HZRDUS Smoke RDX Red, and Mitsubishi Kai'li White 60. Both stock shafts best suit fast swingers and are offered in stiff and extra stiff flex. Only the Kai'li White 60 is sold in regular flex.
Verdict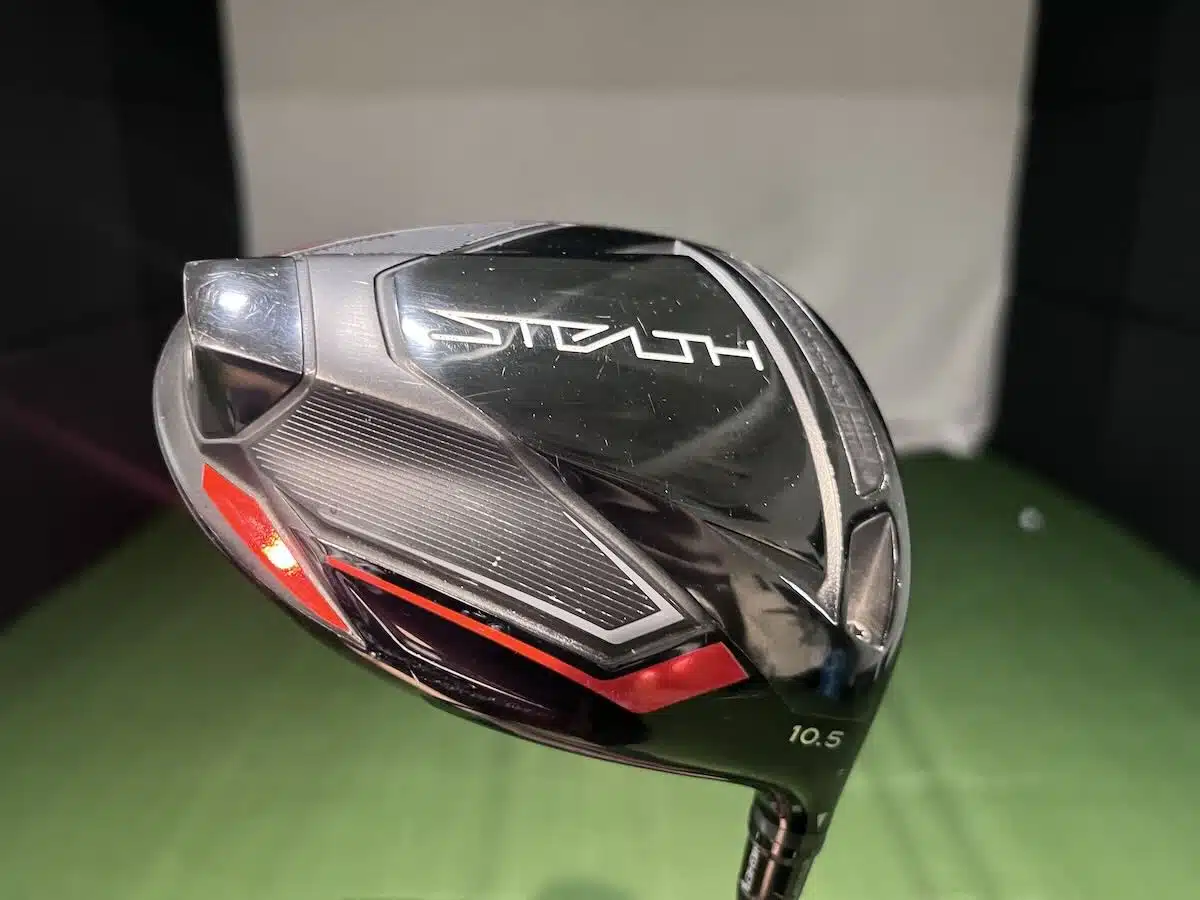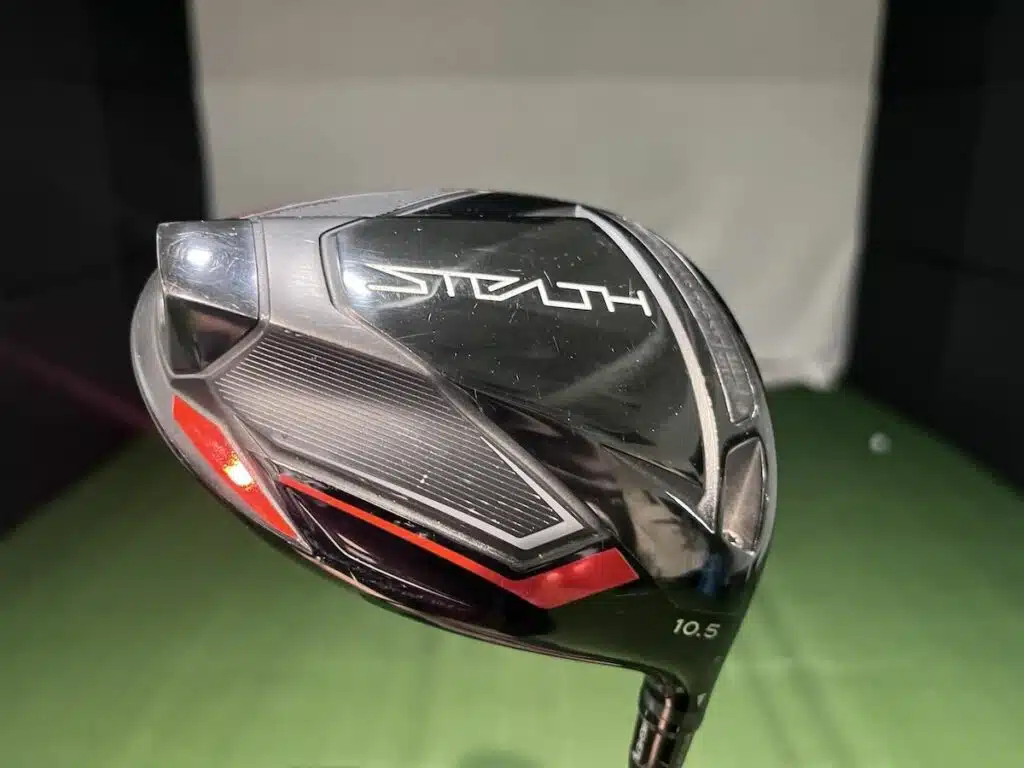 I liked the higher MOI profile of the TaylorMade Stealth+ which produced straighter tee shots than its competitors during testing. As a result, I found it more forgiving and accurate than the other best golf drivers for distance tested this year.
Pros:
Straighter drives on off-center hits
One of the best overall drivers on the market
AI-designed speed frame
Titanium body with carbon crown
Cons:
Not as much distance as other Callaway clubs
Specs:
Lofts: 9°, 10.5°, 12°
Shafts: Ventus 50 and 60g, Tensei Blue 55g and 65g, Ventus 60g, Cypher 40g
On top of sending your ball further, this club also helps you drive straighter. In fact, Callaway claims this is their most stable driver ever, no small feat considering the size of the Callaway range.
The only reason this club did not land higher on the list, is that it does not quite get the same distance benefits as some of the other Callaway models. But, it more than makes up for it in stability.
This makes the Rouge ST Max one of the best clubs for those that want the most forgiving driver.
With an artificial intelligence-backed design, the speed frame offers incredible speed across the face without forgoing stability in horizontal or torsional directions.
Verdict
Although this club comes with a premium price tag, it is worth every penny. This is the perfect club to improve your drives overall, not just the distance.
Learn more about the Callaway Rogue ST Max Driver in our detailed review on the driver.
7. Cobra LTDx LS – Longest Best Driver For Distance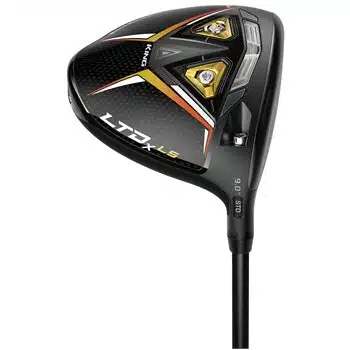 Pros:
Lightning fast clubface
Enhances workability
Adjustable weights
Cons:
Moderately expensive
Not suited to high handicappers
Specs:
Lofts: 9°, 10.5°
Shafts: Mitsubishi Tensei AV Raw White 65, Project X HZRDUS Smoke iM10 60, Project X HZRDUS Smoke Blue RDX 60
Cobra has recently made a name for themselves for their serious distance produced off the tee. One could argue that it has to do with their association with Bryson DeChambeau. However, after swinging the LTDx, it is clear that the engineers know how to produce lightning-fast club faces with low spin.
The LTDx LS possesses PWR-COR technology which shifts weight low and forward to minimize driver spin. With the load in a forward position, I also found it easier to shape my shots than other drivers in the LTDx range.
I excelled with Cobra's H.O.T Face design, which produced rapid ball speed across a wider clubface area. The engineers added several zones on the face with varied thicknesses to blast the ball into the air.
Although its carbon content is lower than the Stealth + it contains 30% more than previous models. The lighter carbon material helped Cobra save mass, which was then repositioned low and forward for optimal launch and workability.
The addition of fixed back weights gives you the flexibility to create a draw or fade bias to overcome your worst misses. My buddy that suffers from the odd nasty slice, managed to combat the shape with a draw bias setup, thanks to positioning the 10-gram weight in the heel.
The stock shafts offered with the Cobra LTDx LS are the Tensei AV Raw White 65, Project X HZRDUS Smoke iM10 60, and Project X HZRDUS Smoke RDX Blue 60. All these shafts are built for higher swing speeds, except the Smoke iM 10 60, which includes a regular flex.
Finally, Cobra constructed this distance driver in a 9 and 10.5-degree loft to work for moderate to fast swing speeds.
Verdict
The Cobra LTDx LS produced a sublime combination of accelerated ball velocity, low spin, and workability for optimal control off the tee. As a result, I generated maximum driving distance.
8. Titleist TSi3 Driver – Best Distance Golf Driver For Shot Shaping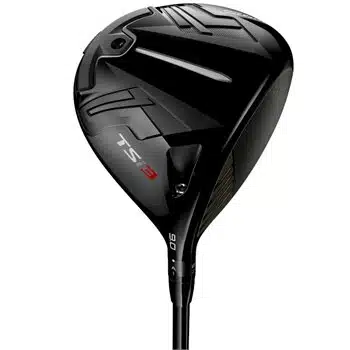 Pros:
Visually appealing
More effective adjustability
Cons:
On the upper end of the pricing spectrum
A fitting is required to get the most out of the driver
Specs:
Lofts: 8°, 9°, 10°
Shafts: Mitsubishi Tensei AV Raw White 65, Project X HZRDUS Smoke iM10 60, Project X HZRDUS Smoke Blue RDX 60
Titleist provides some of the best drivers available, and the TSi3 will undoubtedly continue to build on this reputation.
The 460cc traditionally shaped head pear-shaped profile with a rounded toe combined with the new SureFit CG Track positioned on the rear skirt will enable you to shape your shot shape and launch attributes.
The 460-cc head is slightly larger than the Titleist Tour offerings that measure 445cc. Combined with the deeper face, this helps to keep the spin rate lower.
A new alignment mark makes the setup from the tee much easier.
Unlike previous models, the sole weight is visible on the TSi3. Unlike its predecessor, which required you to unscrew the weight to ascertain the weight in use.
The sound produced by the TSi3 is comparable to many of its competitors manufactured using carbon fiber. The adjustable shaft could be too difficult for most average golfers to set up and require a professional fitting.
Verdict
The Titleist TSi3 is a remarkable improvement from its TS3 predecessor in forgiveness, stability, and distance. This makes it more suitable for a more extensive range of golfers.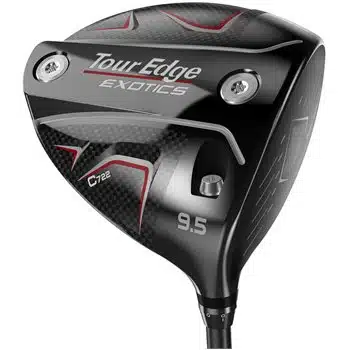 Pros:
High launching
Promotes fast ball speed
Adjustable hosel
Cons:
The stock loft profile may prove too strong for some seniors
Fairly pricey
Specs:
Lofts: 9°, 10.5°, 12°
Shafts: Fujikura Air Speeder, Fujikura Ventus 6,Fujikura Ventus Blue X, Mitsubishi Tensei AW RAW Orange 65,Mitsubishi Tensei AV RAW Blue,Mitsubishi Tensei AV RAW White
Senior golfers should consider golf drivers with high launch profiles, enhanced forgiveness, and consistent carry distance. The Tour Edge Exotics C722 provided an easy launch and prevented velocity dropoff on mishits for optimal results.
My ball speed was accelerated off the clubface thanks to a Diamond Face VFT with 61 diamond shapes scattered around the face. I felt like I was cheating using this driver due to the launch provided by the trampoline diamond shapes. However, it is perfectly legal and recommended for slower swingers.
Besides an optimal CG that launches lower than some may desire, I still enjoyed a satisfactory apex for maximum carry distance. The partnership of Ridgeback and Carbon Crown technologies provided impact stability while enhancing the clubface's flex.
The added flexibility of the clubface enabled me to generate sufficient pace and contain spin on low-face hits for adequate launch. In addition, Double Sole Weights deliver the ideal ball flight, but you can change them to suit your desired trajectory and shot shape.
Next, I noticed the work of the Internal Sound Ribbing, which delivered that glorious-sounding "ping" on sweet strikes.
Tour Edge developed the Exotics C722 in a 9.5 and 10.5-degree loft, which seniors can weaken by 2 degrees for a higher, effortless launch. Lastly, Tour Edge offers a host of stock shafts, however, seniors are best off with a flexible, higher-launching Fujikura Air Speeder.
Verdict
The Tour Edge Exotics C722 proved a consistent, high-launching driver with the Fujikura Air Speeder shaft. It generated rapid ball speed, minimized spin, and provided exceptional forgiveness on all shots.
10. Srixon ZX5 – Best Long Distance Driver For The Average Golfer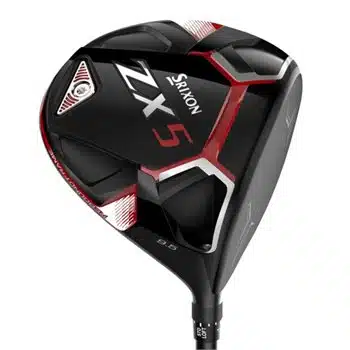 Pros:
Affordable
Amplified acoustics
Adjustable weights and hosel
Cons:
The stock lofts may prove too low for some players
No high launching stock shafts for slower swing speeds
Specs:
Lofts: 9°, 10.5°
Shafts: Project X HZRDUS EvenFlow Riptide 50, Project X HZRDUS EvenFlow Riptide 60, Project X HZRDUS Smoke Black 60
Closing our review of the best drivers for distance is the Srixon ZX5, which is our pick for the average golfer. Currently two years old, the ZX5 is affordable, looks and sounds good, and encourages a higher launch and straighter drives.
The Rebound Frame prompts the speed and distance from the ZX5. Srixon's technology creates stiff and flexible zones across the clubface to retain ball speed and lower spin on heel and toe mishits. As a result, it gifted me excellent length off the tee.
Like their competitors, Srixon opted for a lighter, carbon crown structure. The engineers put the saved mass to good use by shifting it lower and deeper in the clubhead. This setup proved ideal for an effortless, high launch, which the average golfer should welcome.
An 8-gram weight features in the sole to send your ball skywards on every shot. However, you can add lighter or heavier weights for your preferred face angle, loft, and lie.
Despite carrying a Tour-inspired head, I felt the ZX5 contained ample surface area to get clubface on the ball. In addition, it was aerodynamic and eliminated drag on my downswing for accelerated pace.
Some golfers may find the stock lofts slightly low, but the adjustable hosel enables you to increase or decrease the loft. The stock shaft options are the Project X HZRDUS EvenFlow Riptide and Smoke Black. However, I recommend the average player stick to the mid to high-launching EvenFlow Riptide golf shaft.
Verdict
The Srixon ZX5 offers the average golfer excellent value for money, and despite its age, it boasts ample technology. I find this driver produced rampant ball speed, incredible acoustics, and a consistent launch and distance.
Selecting The Correct Driver to Increase Driver Distance
At first, the ultimate ball flight for a driver was believed to start at a low level and soar high into the sky. It was later uncovered that too much backspin is generated in flight and negatively influences the distance you can accomplish.
You want the ball to cover the longest distance possible through the air to achieve the maximum length. The ball must start at a high launch angle with the optimal quantity of backspin. Too much backspin will cause the ball to balloon up and fail to accomplish the best possible distance.
To deliver the ideal launch conditions, your driver must have the best combination of shaft and clubhead to suit your profile.
Let's cover the specs you should consider when selecting a driver.
Ball Speed
To achieve your maximum distance, you must reach the highest possible ball speed.
Heads
The maximum head size permitted by the regulating bodies is 460 cc. The volume of the head plays a significant role in the extent of forgiveness that producers can create in the face. Extra space permits a broader sweet spot and improved Moment of Inertia (MOI).
Not only does the sizeable head provide more prospects of creating a decent connection, but it provides you with extra confidence at address. With an increase in size, manufacturers have combined materials to reduce the weight.
Adjustability
The adjustability of your preferred driver will allow you to transform into a golfer that can manipulate your shots instead of a straight shooter only. Multiple golf drivers can set up for a draw bias or fade bias, and some allow the weight to be relocated forward or backward to affect your ball's flight.
Loft and Launch Angle
An extensive selection of lofts is offered for drivers to deliver the ideal launch angle. The driver's loft will govern your launch angle, and companies have prioritized this option. Most drivers will allow considerable setting adjustments for improved performance and distance.
Your swing speed will contribute hugely to your loft decision on your driver. A slower swing speed requires a higher-lofted driver to launch the ball to achieve a higher elevation for extra length. Speedier swing speeds need less loft.
Weight
Weight is conceivably the most specialized part of the driver, which highly varies on swing patterns and statistics. The weight placement is determined by your swing speed, swing path, and angle of attack.
With the introduction of adjustable weights, golfers can purchase a driver and then program it to the ultimate position for their distinctive swing.
Your swing will determine where and how much weight is positioned in your driver. In saying this, visiting a professional to do your fitting is worth your time.
Moving the weight in the clubhead near the back will push the center of gravity (CoG) to the rear resulting in a higher ball flight. Conversely, the weight moved to the front of the club near the clubface will result in a lower ball flight.
Shafts
Numerous facets of a golf shaft play a vital role in your ability to attain your maximum outcome. The incorrect shaft choice can produce unreliable results, causing you to call on your professional frequently to smooth out these weaknesses.
Graphite shafts have become the norm in drivers and are ideal for smashing lengthy drives. Check the difference between graphite and steel shafts.
The typical length of a driver shaft is generally between 45.5 and 46.5 inches. A longer golf shaft will increase clubhead speed but create more inconsistency. A fitted golf shaft will produce more reliability and precision off the tee.
Shaft flex is highly dependent on your swing speed and the force affected by the driver. Your shaft choice will determine the ball trajectories, overall distances, and distribution. Fast swing speeds necessitate a Stiff or Extra-Stiff shaft, whereas a median swing speed will favor a regular golf shaft. Slower swing speeds or seniors will gain more from a Senior flex shaft.
110mph or higher swing speed ought to choose X flex shafts
95 to 110mph swing speed ought to choose S flex shafts
85 to 95mph swing speed ought to choose R flex shafts
75 to 85mph swing speed ought to choose A flex shafts
Slower than 75 mph swing speed ought to choose L flex shafts
The weight of the driver shaft is similarly critical as lighter golf shafts are inclined to be whippier because of a faster swing. On the other hand, faster swing speeds will gain from a heavier club shaft.
Flexpoint
Flexpoint, also known as the kick-point, is a region of roughly 2 inches on the shaft where most of the bending takes place and has a massive influence on your ball flight. A high kick point generates a lower ball flight, while a low kick point creates a higher ball flight.
FAQ
How Do I Get More Distance From My Driver?
To get more distance from your driver, you should work on increasing swing speed, prompting an inside-out path, and shallowing the club on the downswing. An increased clubhead speed improves your chances of transferring optimal energy to the ball and boosting velocity.
Finally, an inside-out path and a shallow plane position your club at the furthest point from the ball at the top of your swing. There is more time to accelerate on the downswing and ensure optimal power transfer from this position.
What Is The Longest Hitting Driver For 2023?
The Cobra LTDx LS is the longest-hitting driver for 2023, thanks to its H.O.T. face, optimal weight distribution, and low spin. These factors combined to produce improved carry and total distance compared to its competitors.
Is Adjustability Important In Drivers For Distance?
No, adjustability is not directly important in drivers for distance. A Low spin and rapid ball speed are vital for long-distance golf drivers. On the other hand, the adjustability does allow you to achieve your desired launch and shot shape, which assists you in maximizing your yardage.
Final Thoughts
The intention of this review was to present you with available alternatives to extend your drives and empower you to get as close as possible to the green in this manner, lessening the distance to be covered with your approach shot.
Golf drivers have developed into super complex clubs in recent times. In an exceedingly competitive market, picking one that towers above all the contenders in each category is demanding.
However, the Callaway Epic Max LS stands out when we look at the overall factors, such as its affordable price point, rapid speed, low spin, and adjustable sliding weight. If you are searching for an adjustable driver head, distance, and consistency, it is the best distance driver for 2023.
See Also: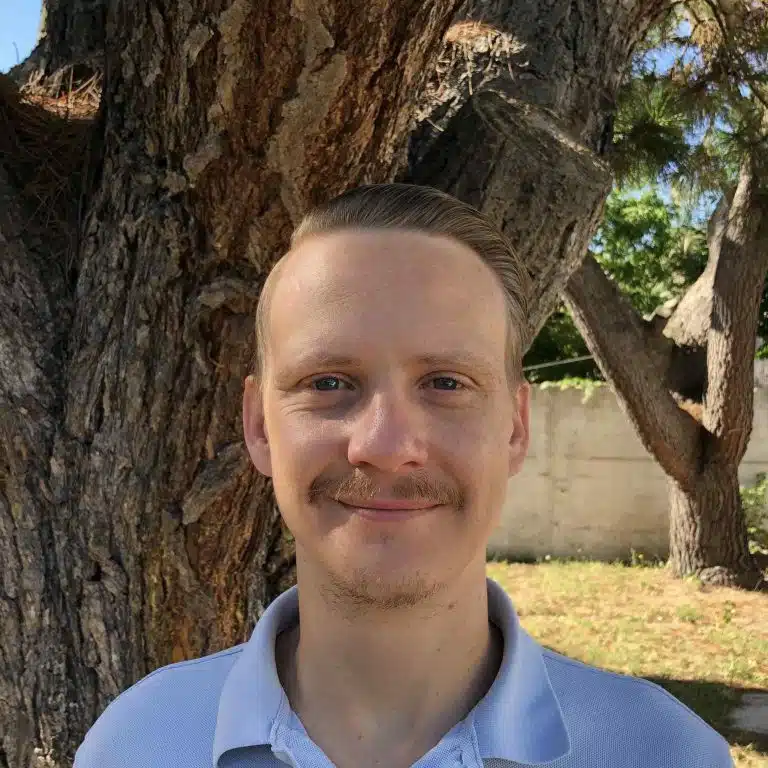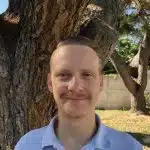 Matt is a seasoned golf equipment writer and sports fanatic. He holds a Postgraduate in Sports Marketing and has played golf for over 28 years.