Nike has earned a respected reputation in sports and even in golf. Most recognize the brand as one of the best. Over the years, Nike has produced some of the best irons. Golfers like Tiger Woods have signed deals for tens of millions of dollars to swing their irons out on the course. Let's take a look at the Nike irons by year and how this iconic brand influenced the sport of golf.
Nike Irons by Year (Newest To Oldest)
| | |
| --- | --- |
| Year Released | Model |
| 2014 | VR-S Covert 2.0 |
| 2014 | VR-S Forged Pro Combo |
| 2014 | Vapor Pro |
| 2014 | Vapor Pro Combo |
| 2014 | Vapor Fly |
| 2014 | Vapor Speed |
| 2013 | VR-S Covert |
| 2013 | Nike VRS Irons Forged |
| 2013 | Nike VRS Irons |
| 2011 | VR Pro Blade |
| 2011 | VR Pro Cavity |
| 2011 | VR Pro Forged Combo |
| 2010 | SQ Mach Speed |
| 2009 | Victory Red Forged Split Cavity |
| 2009 | Victory Red Full Cavity |
| 2009 | Victory Red Forged TW Blade |
| 2008 | Slingshot 4D |
| 2008 | SQ Sumo |
| 2008 | SQ Sumo2 |
| 2006 | CCi Cast |
| 2006 | CCi Forged |
| 2005 | Pro Combo O/S |
| 2005 | Slingshot OSS |
| 2004 | Nike Distance Series |
| 2003 | CPR |
| 2003 | Slingshot |
| 2002 | Forged |
| 2002 | Forged Pro-Combo |
| 2002 | Forged Blade |
Will There Be New Nike Irons in 2023?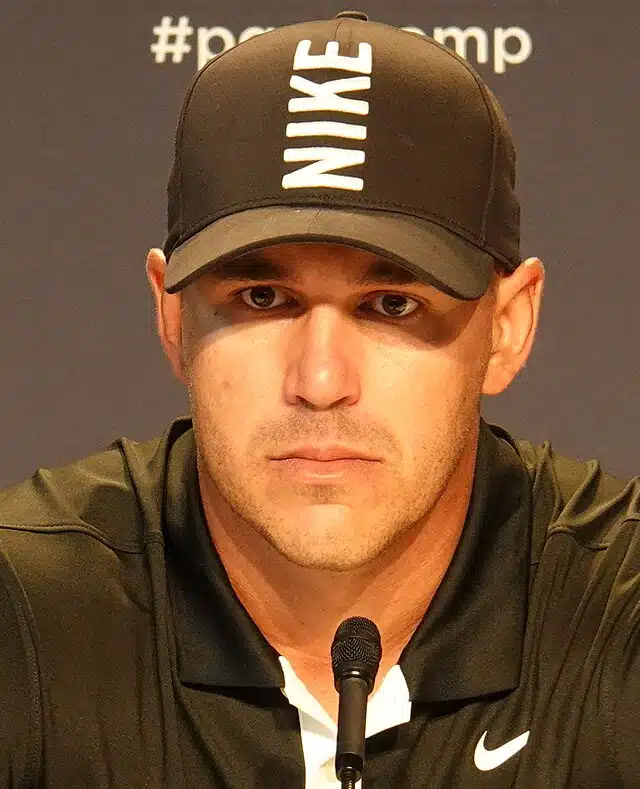 Notice how I didn't mention Nike iron sets by year past the year 2014? That's because Nike left the golf market defeated in 2016, so you won't see them manufacture new irons in 2023. When you look at the Nike irons by year, they stopped in 2014 because many thought Nike depended too much on its brand name and not enough on quality.
Nike struggled to convince many of the pro golfers that their clubs could outcompete other major brands like Callaway, Wilson, Mizuno, and TaylorMade. Still, they did design and manufacture a few iconic irons and changed how golf manufacturers produced irons at the time. Even today, despite the overall golf community disliking the Nike clubs, you will have plenty of loyal followers.
While Nike stopped making clubs, balls, and bags, they continue to generate revenue from golf apparel. They continue to sign sponsorship deals with famous golfers like Tiger Woods, Jason Day, Rory McIlroy, Brooks Koepka, and Tony Finau.
Many of the deals signed have a value of tens of millions of dollars. For example, Nike signed Jason Day with them in 2016, and the deal was worth $100 million. They remain a big player in golf, but their role has changed. Despite that, let's go back in history and take a look at the best Nike irons.
Related article: Brooks Koepka Clubs: What's in the Bag?
Nike Irons History (Early Years)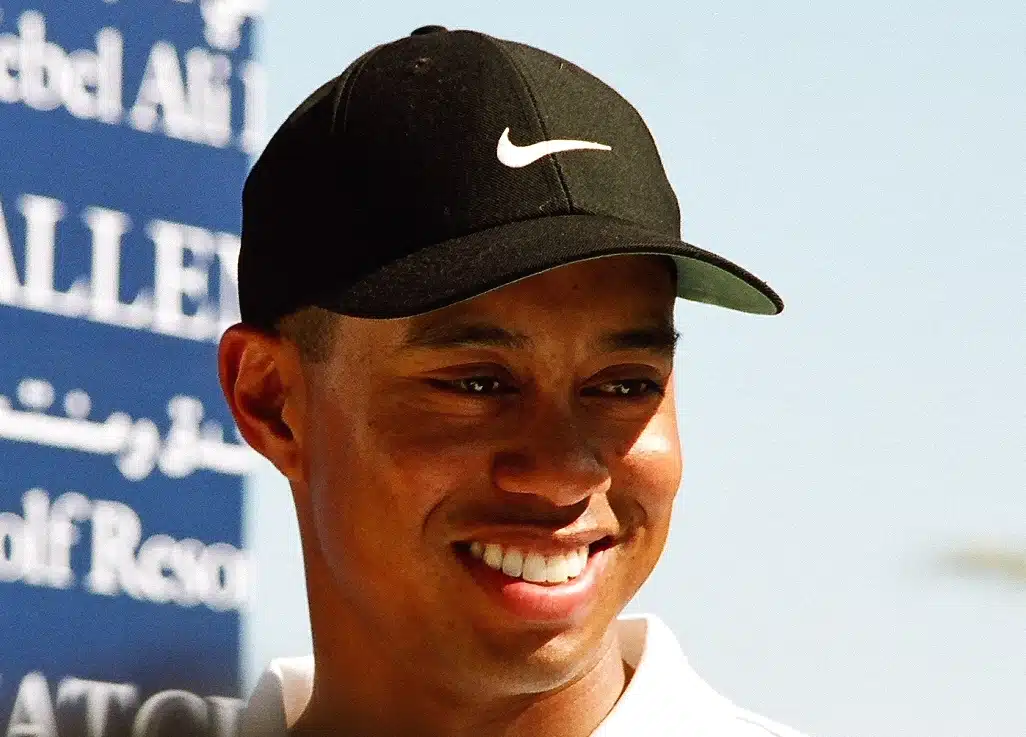 Nike began to produce clubs before this point, but the first Nike irons appeared in 2002. They first debuted their Forged Blade Iron series. Nike never aimed for enormous commercial success with this plan. Instead, they hoped the clubs would validate them as a respected manufacturer in that market.
You can see the changes by year at the Nike golf clubs. Nike was one of the first manufacturers to make blades with oversized heads. Nowadays, you encounter that look with many of golf clubs, but back then, the market didn't like the aesthetics of oversized heads. They designed the first Nike irons with a blade-like appearance. Originally, they wanted to address particular shots.
This new Nike iron saw a reasonably big following at the time because you pay attention whenever a big player like Nike enters a market.
Nike Irons History (2005-2010)
From 2005 to 2010, Nike released a few iconic irons, with 11 total released. The Nike OSS Slingshot (2006) became one of their first great debuts during this time. The overall fit, comfort, and quality was perfect for the right golfer. At the same time, the Nike OSS Slingshot offered incredible forgiveness for the time, and it was on the fast track to becoming a classic.  The people loyal to Nike continue to play this club to this day saying that nothing today beats it.
Many golfers praise them as being some of the easiest irons to hit. However, you will find that no single club ever captivates the entire golf market since everyone will be different.
Another one of those groundbreaking releases for the time was the Nike CCi Forged Irons (2006). PGA pros like K.J. Choi and Stewart Cink had this club in their bags then. Nike designed this iron for a high level of workability, a minimal offset, and a thin topline.
The CCi Forged Irons used the same classic forged feel that was popular in past models. This club took its name from composite cavity insert. That meant the club had an insert that stretched from the low and stretching heel to the toe. This was meant to enhance its forgiveness.
At the same time, the CCi Forged Irons broke from the traditional approach to blade irons. They positioned the mass more midway up the club. The low center of gravity allowed it to launch the ball for a greater distance. Ultimately, the goal of this club was to produce a greater distance, more consistency, and better precision.
Related article: TaylorMade Irons by Year: 40+ Years of History
Nike Irons History (2011-2014)
If you were to ask, "When did Nike stop making golf clubs?" They discontinued Nike golf clubs in 2016 and produced the last Nike golf irons in 2014 with the Vapor Pro. You can't buy new Nike clubs in 2023 unless you buy the used models.
Surprisingly, the used models from Nike continue to hold their value because of the people who continue to collect their golf clubs.
From 2011 to 2014, Nike was industrious, producing 13 irons during this time. This didn't include the drivers and other clubs. During this time, the Nike Vapor Fly (2014) was one of those top-selling irons. It delivered a forgiving club that had a reputation for a high launch. They gave it a progressive design to maximize your performance.
These irons have a great feel that flows straight to the ball. Using one was like having an extension of your arm because it felt so natural to use. This was thick and forgiving all over the face.
Another one of the great irons released during this time was the Nike VRS Irons (2013). Again, this iron became popular because you could hit it easily. You'd especially choose it if you wanted to hit the ball long and straight.
Why Did Nike Fail in the Golf Market?
Most experts believe that Nike had a hard time because of the ultra-competitiveness in the golf club market. Many golfers won't buy into a club just because it has a big brand name behind it. The clubs need to perform incredibly well. Nike discovered early on that they had to do something groundbreaking, or their competitors would leave them in the dust.
Many golfers didn't believe that Nike produced a club worthy of their dollars—again, you do have some who loved Nike, but they had a difficult time in the overall market. The other problem was their size. While they had moderate success in the market for a smaller company, their success was marginal size enough to make it not worth their time.
Related article: PING Irons by Year: 50+ Years of History
FAQs
Is Nike Golf Coming Back?
Nike has no intentions of returning to the club, bag, and ball market in 2023. There are no Nike golf irons in 2023. They discontinued their clubs in 2016 and have not returned to the golf club market since. Due to the highly competitive nature of these markets, Nike has avoided competing in them.
What Nike Irons Did Tiger Use?
Tiger Woods used the Nike VR Pro Blade, the Vapor Pro, and the Victory Red Forged for Nike irons. Tiger Woods began his career with a $40 million endorsement deal with Nike in 1996, which has continued ever since.
What Nike Irons Did Rory Use?
Rory McIlroy was known to use the VR Pro muscle-back blade irons. Some believe he may have chosen to put this into play because of its similarity to the Titleist MB irons.
Final Thoughts
When we look at Nike irons by year, they had a much shorter history than some of the other manufacturers like TaylorMade and Callaway. While Nike is a big brand, the golf market is intensely tough to compete in, which ultimately led to them walking away from it defeated, which is why the list of Nike golf irons by year is much shorter than others.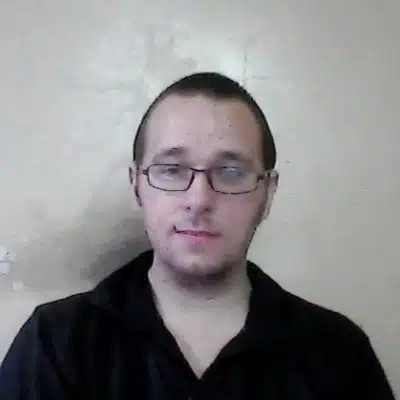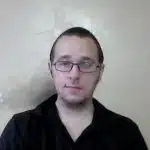 Matt
travels the world as a professional writer and blogger trying out different golf courses in exotic spots like the Philippines. He loves the challenge and tranquility in the sport of golf. Golf, for him, is a way of relaxing and enjoying life.