Embarking on the journey to find the right golf irons can often seem like you're standing in the middle of the fairway, but at an awkward yardage, you're happy to be there but unsure how to proceed. However, among the many iron options, the Ping i210 irons shine and are here to help many golfers, including myself.
In this comprehensive Ping i210 review, I dissect the i210 irons' design and performance and compare them with alternatives, providing insights from my personal experience as a golf professional.
Ping i210 Review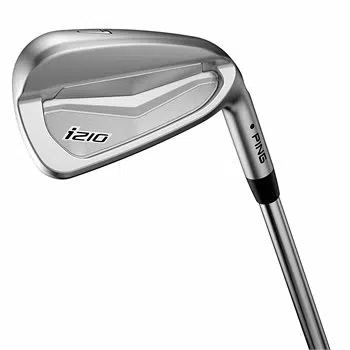 Pros
Remarkable softness and energy return from the activated elastomer insert enhances shot speed and distance.
The larger custom tuning port provides increased forgiveness on off-center hits, ideal for imperfect swings.
Enhanced leading edge and sole profile contribute to precise distance control and improved shot shaping.
The HydroPearl Chrome 2.0 finish offers consistent performance in wet conditions and from the rough.
Precision grooves (Glide 2.0 specs) in the pitching and U-wedges aid in control and prevent unpredictable fliers.
Cons
The greater offset in long irons could be a downside for some golfers with specific swing tendencies.
The i210 irons generate less ball speed than some competing irons, which could affect golfers relying on maximum ball speed.
Slightly weaker lofts compared to other models like the i500 could impact distance optimization for some players.
Verdict
The Ping i210 irons stand out as a delicate balance of feel, forgiveness, and performance, contributing significantly to improved gameplay. Although there are some minor limitations, the advantages far outweigh them. I recommend these irons to golfers seeking enhanced control and consistency from their iron play.
[Click Here For More User Reviews]
Who Are the Ping i210 Irons Best For?
In my view, the Ping i210 irons cater to a wide range of golfers, and this is one of the things I appreciate most about them. They are arguably one of the best Ping irons to date. The refined feel, precision, and control appeal to mid-handicap players seeking consistent performance and shot-shaping ability.
However, the forgiveness provided by the larger custom tuning port and elastomer insert also makes them an excellent choice for higher-handicap players who are looking to take their game to the next level.
If you're a player who prioritizes a soft, buttery feel at impact and values control and precision in your iron play, then the Ping i210 irons would be a worthy addition to your golf bag. Having played with them extensively, I can attest to their quality and performance and would highly recommend them to golfers looking to elevate their game.
Who Are the Ping i210 Irons Not For?
Although the Ping i210 iron specs offer a great mix of control, feel, and consistency, they might not be the best fit for everyone.
If you're a beginner golfer or just play for the game's enjoyment, you might require irons that primarily offer forgiveness and distance (and a lower price tag).
The advanced precision and playability of the i210 irons require a certain level of skill and understanding of the game, which beginners might still be developing. Also, if your game leans heavily towards power and distance, these irons might not meet your needs completely.
Expert Review — Ping i210 Specs
| | |
| --- | --- |
| Specification | Details |
| Handicap Range | High to Low |
| Release Date | July 2018 |
| Club Type | Irons |
| Set Composition | 3-PW, GW, SW, LW (Customizable) |
| Loft Options | Customizable |
| Clubhead Construction | Hollow Body |
| Clubhead Material | 431 Stainless Steel |
| Face Material | Elastomer Insert |
| Shaft Options | Ping AWT 2.0 Steel, True Temper Dynamic Gold (Other custom options available) |
| Grip Options | Ping 360 Tour Velvet (Other custom options available) |
Why Trust Us At Golfspan?
Our team spends thousands of hours trying out and researching golf equipment to help you take your game to the next level. Here's our product review process.
We can bring these reviews to you through the small commissions we earn if you buy through the links below.
How Did We Test Ping i210 Irons?
Golfspan only shares equipment and brands we trust.
I'm a PGA-certified golfer and instructor, and I thoroughly researched and evaluated the Ping i210. The PING i210 irons were meticulously tested over several rounds of golf and range sessions across parkland and links-style courses under diverse weather conditions. Some rounds took place in perfect golfing conditions, while others in gusty and light showers, genuinely testing the i210's adaptability.
The testing involved the use of premium golf balls for reliable performance data. It incorporated the advanced GCQuad launch monitor, supplying detailed metrics like ball speed, launch angle, backspin, and carry distance.
This rigorous evaluation process, providing insights into the clubs' playability, forgiveness, and performance, confirmed that the PING i210 irons successfully blend aesthetic appeal with formidable on-course performance.
When researching this review, I considered these criteria:
Cost
Performance
Design
Spin
Feel
Distance
Accuracy
Read more: Check out what's in Viktor Hovland's bag and the various PING products he carries.
Ping i210 Irons Review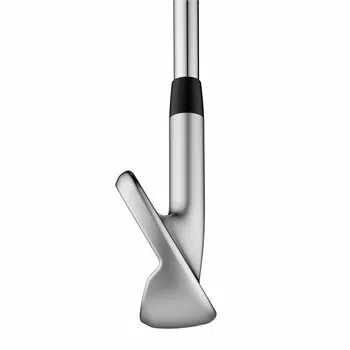 Distance and Performance
The PING i210 irons offer impressive distance, especially in the mid and long irons, rivaling some distance irons despite their control-oriented design.
As an expert golfer, I noticed a pretty significant jump in performance compared to its predecessor, the i200, thanks to the lightweight Dynamic Gold 120 shaft that replaced the heavier 130g DG X100 of the i200. The new shaft added a slight amount of distance to my shots without sacrificing the control I crave.
If you're a fan of Ping Irons, check out all their releases by the year.
Forgiveness
The PING i210 irons deliver impressive forgiveness. This feature is particularly crucial for all mid-to-high-handicappers out there when a big mis-hit can significantly impact your score. The i210 handled my off-center strikes with grace, maintaining a consistent shot shape and distance, thus boosting my confidence on the course.
Though the i210 is slightly less forgiving than the i500, it strikes an excellent balance for players who appreciate the added forgiveness of a cavity back iron but still prioritize feel over forgiveness.
Feel and Sound
One of the stand-out features of the i210 irons is their exceptional feel at impact. The soft, buttery, and extremely satisfying sensation is due to the larger elastomer insert in the head. This insert, 30% bigger and 50% softer than in the previous i200, provides extra feel and support at impact, increasing energy transfer to the ball.
The auditory feedback is minimal on mishits but just enough to tell whether you achieved a pure strike. The sound and feel are subtle improvements over the i200 but are noticeable and appreciable nonetheless.
Ping i210 Lofts and Ping i210 Shaft Options
The loft on the i210 irons can be customized, but the stock set is weaker than the i500 compared to the i200. This configuration results in a high and controlled launch, especially important in the longer irons. The stock shaft is the Dynamic Gold 120, a significant improvement over the 130g DG X100 of the i200, being both lighter and softer.
Testing with this shaft gave me increased ball speed, higher launch, and added distance compared to my previous clubs. For players looking for customization, the i210 also offers a lower-lofted Power Spec or a higher-lofted Retro spec.
Ping i210 Loft Chart
| | |
| --- | --- |
| Iron | Loft |
| 3 | 19° |
| 4 | 22° |
| 5 | 25° |
| 6 | 28.5° |
| 7 | 31.5° |
| 8 | 35° |
| 9 | 38.5° |
| PW | 42.5° |
Aesthetics
The i210 irons are visually appealing with a compact blade length, thin top line, and modest offset—features that appeal to both good and aspiring players. The cleaner look at address, characterized by crisper edges and a straighter toe, enhances your confidence right from the start.
There's a noticeable absence of the loft number on the face, a change from the i200 that provides a less distracting look. Moreover, the face, cavity, and grooves of the i210 are precision-milled, contributing to the club's high-end appearance.
Features — Ping i210 Irons Review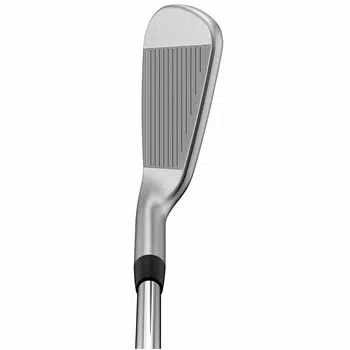 Activated Elastomer Insert
The activated elastomer insert in the Ping i210 irons is 50% softer and more prominent than others, which enables an extraordinary 25% more face contact. It offers a supremely smooth feel at impact and increases shot speed and distance through enhanced energy return.
Custom Tuning Port
The expanded custom tuning port accommodates a 30% larger elastomer insert, augmenting the already great feel at impact. It also facilitates increased perimeter weighting for better forgiveness on mis-hits and fine-tuning swing weight for ultimate control and consistency.
Enhanced Leading Edge and Sole Profile
The improved leading edge and sole profile of the Ping i210 irons foster enhanced turf interaction, granting precise distance control and heightened workability, a bonus if you want to do more shot shaping.
HydroPearl Chrome 2.0 Finish
The HydroPearl Chrome 2.0 finish on the i210 irons resists water, ensuring uniform performance from the rough or damp conditions. It reduces friction and prevents turf-sticking for smoother shots.
Glide 2.0 Spec Precision Grooves
The precision grooves, mirroring Glide 2.0 specs, particularly in the pitching and U-wedge, afford precision and control near the green. They eliminate unpredictable fliers and maintain consistent spin and control when required.
Alternatives — Ping i210 Replacement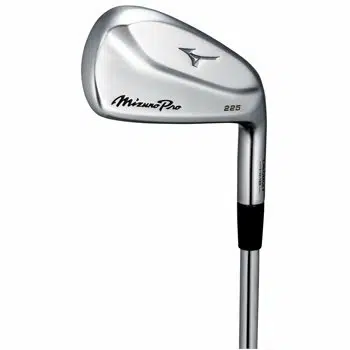 As a fan of Mizuno's craftsmanship, I was eager to try the Pro 225 irons. I immediately appreciated their exceptional feel – a Mizuno trademark, thanks to the forged construction. Compared to the Ping i210, they provided a slightly softer feel, which I enjoyed. Distance-wise, they were on par with the i210.
However, a minor drawback was their lesser forgiveness, especially on off-center hits. Despite that, my experience with the Mizuno Pro 225 irons has been predominantly positive, and I would recommend them for their superior feel and control.
[Click Here For More User Reviews]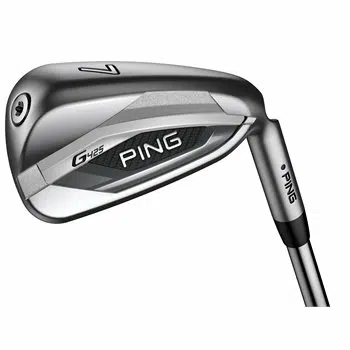 I've had an interesting time comparing the Ping G425 irons with their i210 siblings. Both being from the same family, the similarities are notable, particularly in terms of consistent performance and solid feel. What set the G425 irons apart for me, though, was their higher launch and better forgiveness, thanks to the metal-wood-style, variable face thickness.
However, they lack a bit in the aesthetics department, with a chunkier appearance than the i210 irons. From my experience, the G425 irons might be a great choice if you prioritize performance over looks.
[Click Here For More User Reviews]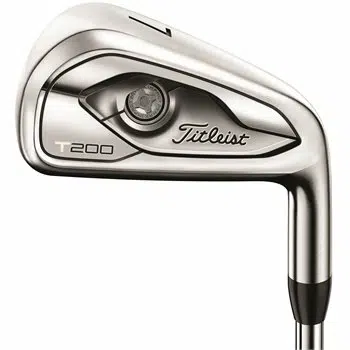 The Titleist T200 irons offered an intriguing alternative to the Ping i210. On the golf course, I found that the T200s provided a bit more distance due to their strong lofts while maintaining a respectable level of feel.
The forgiveness factor was commendable as well. However, the con with these irons was a somewhat hollow feel at impact, in contrast to the solid feedback of the i210 irons. My experience with the T200 irons was overall satisfying, and I can vouch for their blend of distance and forgiveness, despite the slight compromise on feel.
[Click Here For More User Reviews]
FAQs
Is The Ping i210 Being Replaced?
Yes, the Ping i210 was released back in 2018 and last year. The successor to the acclaimed Ping i210 series is the Ping i230, which has just been released recently. This new model was officially launched recently, continuing Ping's tradition of innovation and excellence in golf club design.
Is The Ping i210 Or i500 More Forgiving?
While both the i210 and i500 are excellent clubs, the i500 is more forgiving due to its hollow body construction and larger face flex. However, the i210 offers superior control and feel, which can be crucial for players focusing on precision.
Is Ping i210 Forged Or Cast?
The Ping i210 irons are cast, not forged. However, Ping has employed a highly sophisticated casting process, and a larger, softer elastomer insert is used to give these irons a soft, "buttery" feel often associated with forged clubs.
Final Thoughts — i210 Review
As a golfer who values precision and control, I find the Ping i210 irons impressive. The blend of design, feel, and playability sets them apart, and the unique technological features, like the large elastomer insert and precision-milled grooves, bring a notable difference to the game.
However, the standout quality from this Ping i210 review is the balance they achieve, offering forgiveness without compromising on the refined touch that a seasoned player appreciates. These irons will enhance your skill and precision, giving you an edge that could be the difference between a good and a great round.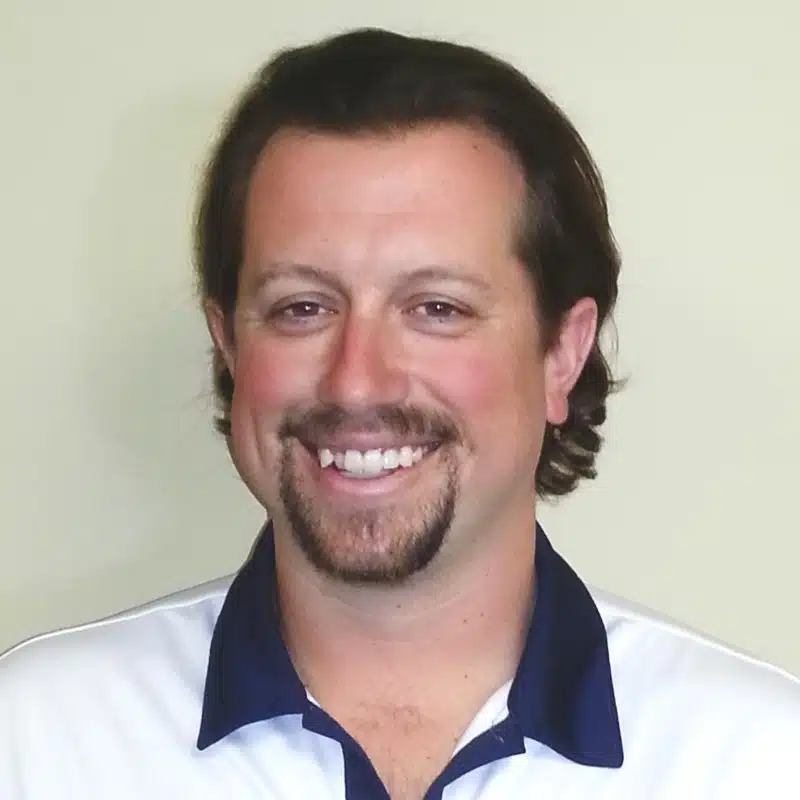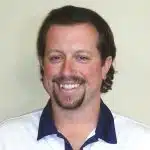 Clint became the Head Teaching Professional at one of Toronto's busiest golf academies and was featured on Canada's National Golf TV program, "Score Golf Canada," twice. He now tests and reviews golf equipment and gets to enjoy the game he loves whenever he wants while helping people lower their scores.