Description: Are you looking for some golf trophy ideas that you could use for your next tournament? If so, check out some of the trophies that we highlighted here.
Handing out a golf trophy at the end of a tournament gives the event a more official feel. You might take on some of these golf trophy ideas to improve your event.
Here are the best golf trophy ideas:
Stay tuned because I put together a couple of funny golf trophy ideas for those who want the event to have some element of fun. Whatever golf tournament awards you use, try to have fun with it, and don't take it too seriously.
7 Best Golf Trophy Ideas
The K2AWARDS Golf Bag Trophy Award has a sophisticated look and a unique feel compared to the average golf trophy. This is one of the golf award ideas that come fully assembled, so you don't need to waste time putting it together. It arrives assembled right out of the box and already has the requested engravings on it.
This is one of the golf tournament trophy ideas that offers a surprising level of quality. The gold name plate measures 3 inches wide by 0.625 inches height. The trophy sits on a shelf with incredible sturdiness.
I wouldn't recommend this choice for someone who would like a more traditional trophy because this one differs a bit from what you'd think of as a golf trophy. On the other hand, you can't mistake it for anything other than one of the golf tournament trophies because it uses the golf bag and the club as part of the trophy.
One of the funny golf award ideas, you might especially choose this one if you played a tournament among your golf buddies, but you don't want your buddy who wins getting a big head after the game. At the same time, this trophy tosses some fun into the mix, and it's one of the ways to recognize a goofy achievement of a buddy while out on the course.
This one weighs as light as a feather compared to the previous trophy. The first one weighed 7 pounds—this one weighs 0.6 pounds. Like the first one, it requires no assembly but arrives with a silver plate rather than a golf one.
I would emphasize this as one of the funny golf tournament prizes. I wouldn't buy this one if you wanted to play in a serious tournament. You might use it as well as a bonus—one of the funny golf award ideas—an offshoot from the more serious trophies.
Related article: How to Play Four Ball Golf: A Simple Guide
One of the prettier golf trophy ideas, the manufacturers added more art to it than the average trophy, and you might buy this one for a major tournament where you wanted the trophy to mean something. This trophy looks like what you'd traditionally think of with golf trophies because it offers handles to hold and an elegant finish. The trophy stands 10 inches tall.
At the bottom of the trophy, you have abundant room for engravings. Now, I can think of two reasons why you might not want to buy this trophy. First, it costs quite a bit more than the average golf trophy, so you wouldn't buy this if you were on a budget. Second, you wouldn't buy this elegant-looking trophy for a small event. This was meant for some of the bigger golf events.
Now, especially if you will continue to host a golf event every year, you may want to eliminate the need for trophies and go with the Golf Perpetual Plaque. This makes sense for golf clubs where everyone can see who won last year's award. It may cost more upfront but less over time because you get 12 years out of it. At the same time, it creates an interesting piece of history for your golf event.
An example of where it might make sense would be a golf bar event. The downside is that the golfer receives no other trophy if you only hand this out. Especially if you want to make it meaningful for the golfer who won, you might buy them one of the individual trophies here and put their name on the plaque.
Related article: Gift Ideas for Golfers Who (Literally) Have Everything
One of the more elegant awards you could buy is the Crown Award Golf Austerity Trophy, which stands 10 inches tall with a black crystal base. Like with the other trophies, it has custom engravings on it. This trophy especially has value for the bigger tournaments where you would want to make it feel like a true prize.
I like how this one looks elegant despite the lower price compared to some of the others. Especially if you have a budget, you could probably get this one over one of the more expensive ones and still come out fine. Remember that while it costs less, it still costs more than others, like the K2AWARDS Golf Bag Trophy. However, this one might make for one of the great hole-in-one trophy ideas.
Including three lines of custom text on a golf plate. What I love about this one is that it looks more like a funny sculpture. It's made of resin; you could even give this one to the worst golfers you play with. This would make sense and be a good joke gift for a golf buddy's birthday or a Christmas present.
Now you have a couple of occasions where I wouldn't recommend it. First, don't get this one if your buddy doesn't have a sense of humor. It'll just hurt his feelings. Second, I wouldn't recommend this one to everyone. It's a bit of an acquired taste, but it might be right for some golfers.
Related article: Extensive List of Funny Golf Team Names
This is one of the worst golfer trophy ideas ever, and I love it. It definitely catches your attention even more than all the other choices on this list. I would argue it's the most unique. I would recommend this trophy as a great joke gift, but you could even make this one part of an event where the loser receives the trophy no one wanted—can you say, "Participation trophy"?
Where would you not want to throw this golf trophy into the mix? It probably wouldn't fit well in a more serious event, but among a few golf buddies, it would be a hilarious addition to a tournament among friends. Also, if your golf buddy already suffers from sadness on the golf course, you may not want to add to his river of tears with this bad trophy—or maybe you do! This is one of those funny trophy engraving ideas that just totally wins.
FAQs
How Many Awards Are Given at a Golf Tournament?
Usually, they award first, second, and third, but this depends on the tournament. Some may include other trophies such as the longest drive award, the shortest drive award, and the best putter.  
Do You Get Trophies in Golf?
Most golf clubs you participate in will award you a trophy for the competition. What they give will depend on the golf club and the competition because some will give better trophies than others, and some will give more trophies than others. They can give a golf trophy for anything. 
What is the Largest Golf Trophy?
Whoever wins the PGA Championship will receive the Wanamaker, largest golf trophy. It weighs 27 pounds, is 28 inches tall, and is 10.5 inches in diameter. The winner keeps it for one year, but it returns at the year's end. They have been awarded this trophy since 1916.
Related article: What is a Scramble in Golf?
Final Thoughts
This should give you a few golf trophy ideas that you could use at your next golf tournament. From funny golf award ideas to real tournament trophies, I hope I highlighted a good list of both trophies so that you can decide for yourself what you'd like to use at your next golf tournament. If you want to make the golf event even more special, you could add some prize money to make it a real competition.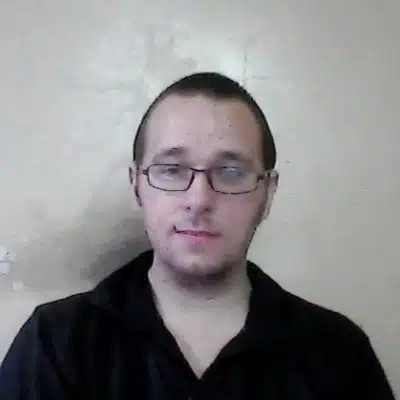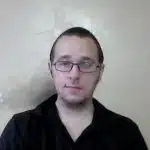 Matt
travels the world as a professional writer and blogger trying out different golf courses in exotic spots like the Philippines. He loves the challenge and tranquility in the sport of golf. Golf, for him, is a way of relaxing and enjoying life.