The golf clothing market is saturated with options from legacy brands and independent manufacturers. This post reveals the best golf clothing brands for your specific needs. I look at the top golf clothing brands for performance, style, casual wear, winter, and summer.
Here are the 25 best golf clothing brands for 2023:
In addition, I highlight the golf clothing brands for traditionalists, ladies, juniors, and modernists.
Finally, I will take you through outstanding options of pants, polo shirts, headwear, and sweaters. After reading this review, you will know exactly where to find the specific golf apparel for your needs.
The 25 Best Golf Apparel Companies in 2023
1. Adidas Golf  – Overall Best Golf Clothes

Adidas are the kings of golf clothing brands, owing to its robust selection of golf summer, winter and casual wear. They are even trusted by the best players in golf, including Collin Morikawa, Xander Schaeffele, and Danielle Kang, highlighting the brand's commitment to male and female apparel.
Arguably, the biggest names omitted from the Adidas portfolio this year are longstanding ambassadors Sergio Garcia and Dustin Johnson. Besides being endorsed by the sport's finest, I appreciated the advanced technology in their clothing.
Adidas Golf stocks pants, shorts, polo shirts, jackets, socks, shoes, and headwear for men, women, and juniors. Of all the Adidas gear I have worn, I find their Performance Primegreen Polo is one of their stand-out products. It offers outstanding comfort, sun protection, and moisture-wicking capabilities.
Our Favorite Product
Key Features
Breathable
Available in 18 colors
Impressive moisture wicking
UPF 30+ protection
Partly crafted from Primegreen recycled materials
2. Nike Golf – Best Golf Apparel For Performance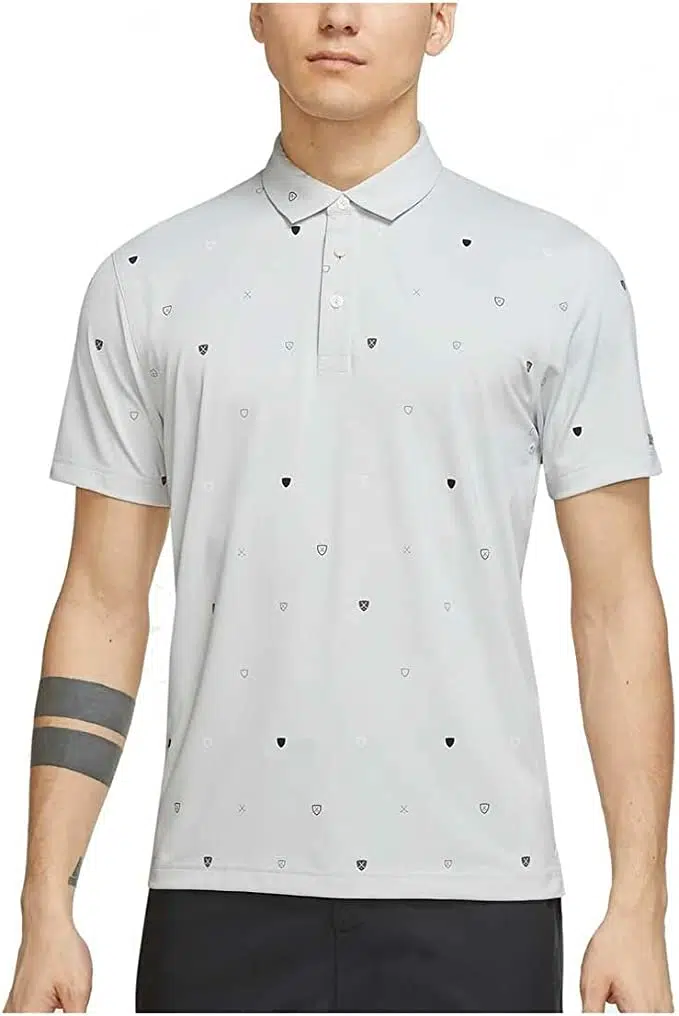 Tiger Woods elevated the status of Nike as a golf apparel brand, and over 2 decades later, it is still a hit. If you are searching for performance gear, the "Just Do It" outfit stocks a robust offering of polos, pants, shorts, socks, shoes, and rain gear.
Like their rival Adidas, Nike caters to kids, ladies, and men seeking to boost their performance on the links. The Nike Dri-Fit Repel Pants are my favorite item in the catalog owing to their pocket space, moisture-wicking technology, and grippy tape to keep my shirt in place.
Our Favorite Products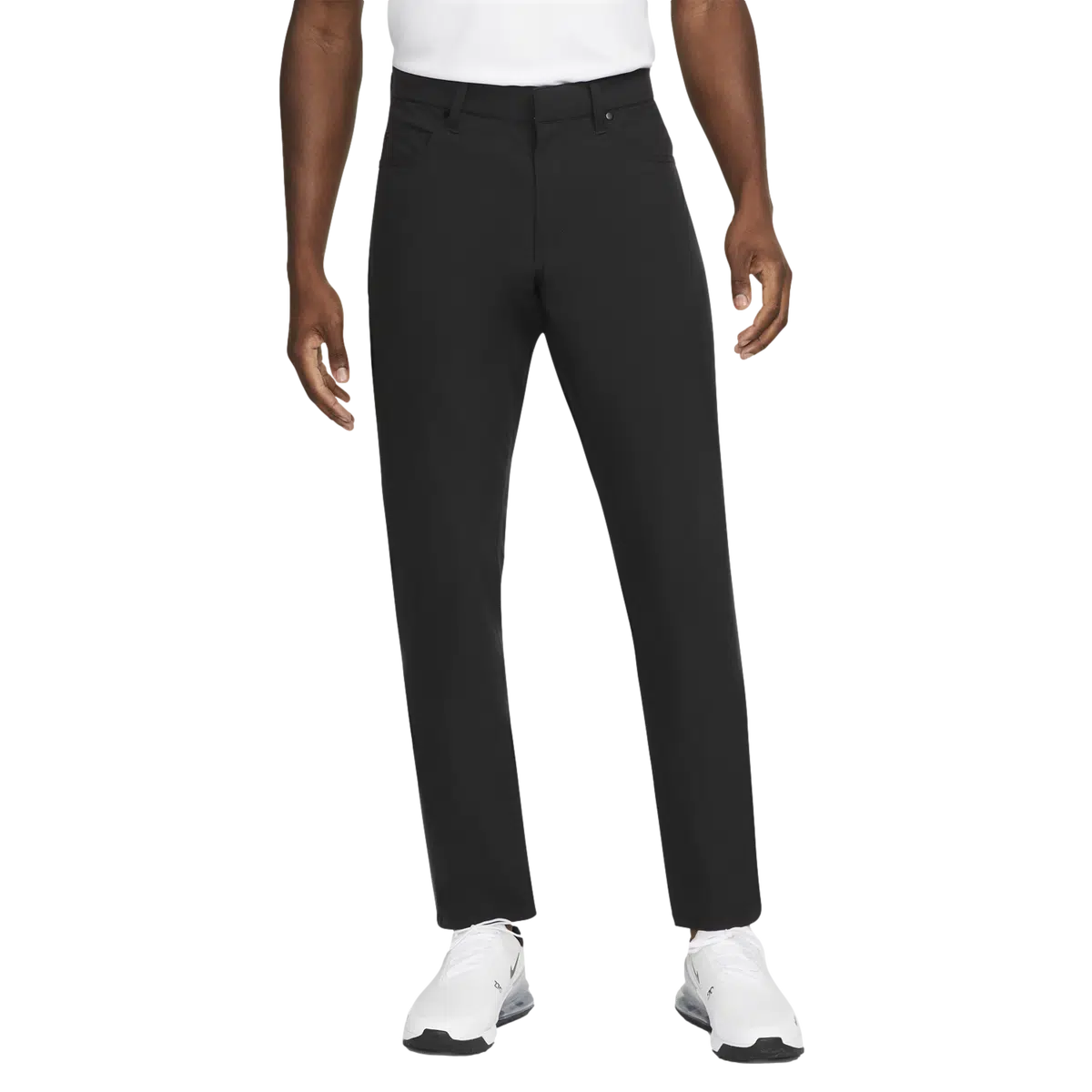 Key Features
Dri-Fit moisture-wicking technology
Breathable fabric
The grippy tape kept my shirt tucked in
Optimal stretchability
5 pockets
3. PGA Tour – Best Affordable Men's Golf Shorts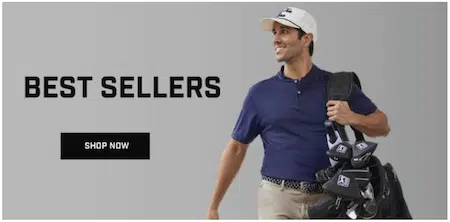 The official brand of the most prominent golf tour on the planet, PGA Tour apparel earns the prize for the most affordable men's golf shorts. Despite carrying the PGA Tour logo, the polos, pants, and shorts for men sport entry-level prices to fit all budgets.
Aside from catering to men, the PGA Tour also covers juniors and ladies, with a selection of polos, skorts, shorts, and pants. The Flat Front golf shorts stand out as the best design from the PGA Tour thanks to their sun protection, moisture wicking, and breathability.
In addition, the affordable pants sport a zip-up fly and are designed in 7 traditional colors, one for every day of the week.
Our Favorite Products
Key Features
Entry-level price tag
Moisture wicking capabilities
Optimal freedom of movement
Sun protection
Available in 7 colors
4. Under Armour – Best Golf Apparel Brand For Moisture Wicking

Under Armour is a behemoth in the sports apparel industry, designing outfits for most sports that you can think of. As for golf, they dedicate their efforts to polo shirts, pants, shorts, and jackets for men, women, and children. Plus, they create golf shoes, offering cleats and spikeless builds.
Despite the wealth of golf clothing in their portfolio, their simply styled Tech Golf Shorts are the top product from the brand. They provide optimal stretchability, 4 pockets to store valuables and regulate body temperature. However, I only use the Tech shorts in summer, when it wicks moisture and enhances breathability.
Our Favorite Product
Key Features
4-way stretch material
4 pockets
Regulates body temperature
Available from XS to 5XL
Superb moisture wicking
5. Puma Golf – Best ¼ Golf Zip Jackets
Since acquiring Cobra in 2010, Puma Golf has clothed high-profile players like Rickie Fowler, Bryson DeChambeau, Lexi Thompson, and Jesper Parnevick. When shopping with Puma, you are treated to a selection of polos, pants, hoodies, and shorts. However, it is their ¼ Zip pullovers which deliver the top performance.
While I have nothing against the other offerings from Puma Golf, I appreciate their jackets' moisture-wicking and soft feel fabric. In addition, I enjoyed complete freedom during my swing, thanks to the 4-way stretch material.
Finally, the innovative DryCell technology did well to extract moisture from the interior, keeping my skin warm and dry in the wet.
Our Favorite Products
Key Features
Soft fabric
DryCell Technology wicks moisture from the interior
4-way stretch material optimizes freedom of movement
Available in 6 designs
¼ zip design
6. Ralph Lauren Golf – Best Polo Golf Clothing Brand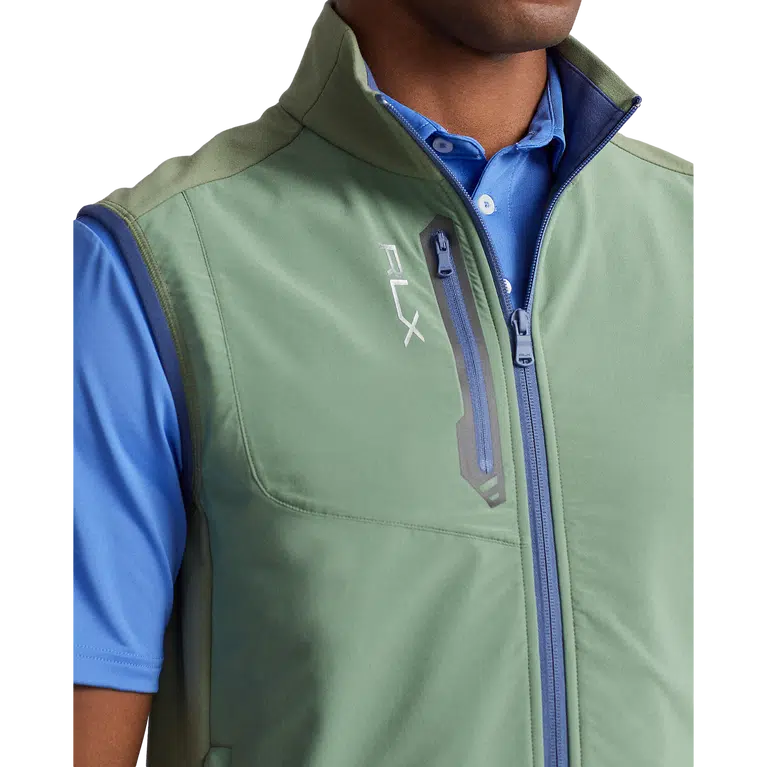 The Ralph Lauren brand is no stranger to golfers for their premium quality, high-performance polo shirts. Besides polos, the dedicated golf arm of the company designs pants, outerwear, sweaters, and shorts for men. In addition, they stock tops, performance layering, and skirts for ladies.
My favorite Ralph Lauren polo is the RLX Classic Fit, which I find smooth on the skin, light, and highly breathable. I acknowledge I have a taste for finer quality apparel, and the Classic Fit confirms it with a premium price tag.
Our Favorite Product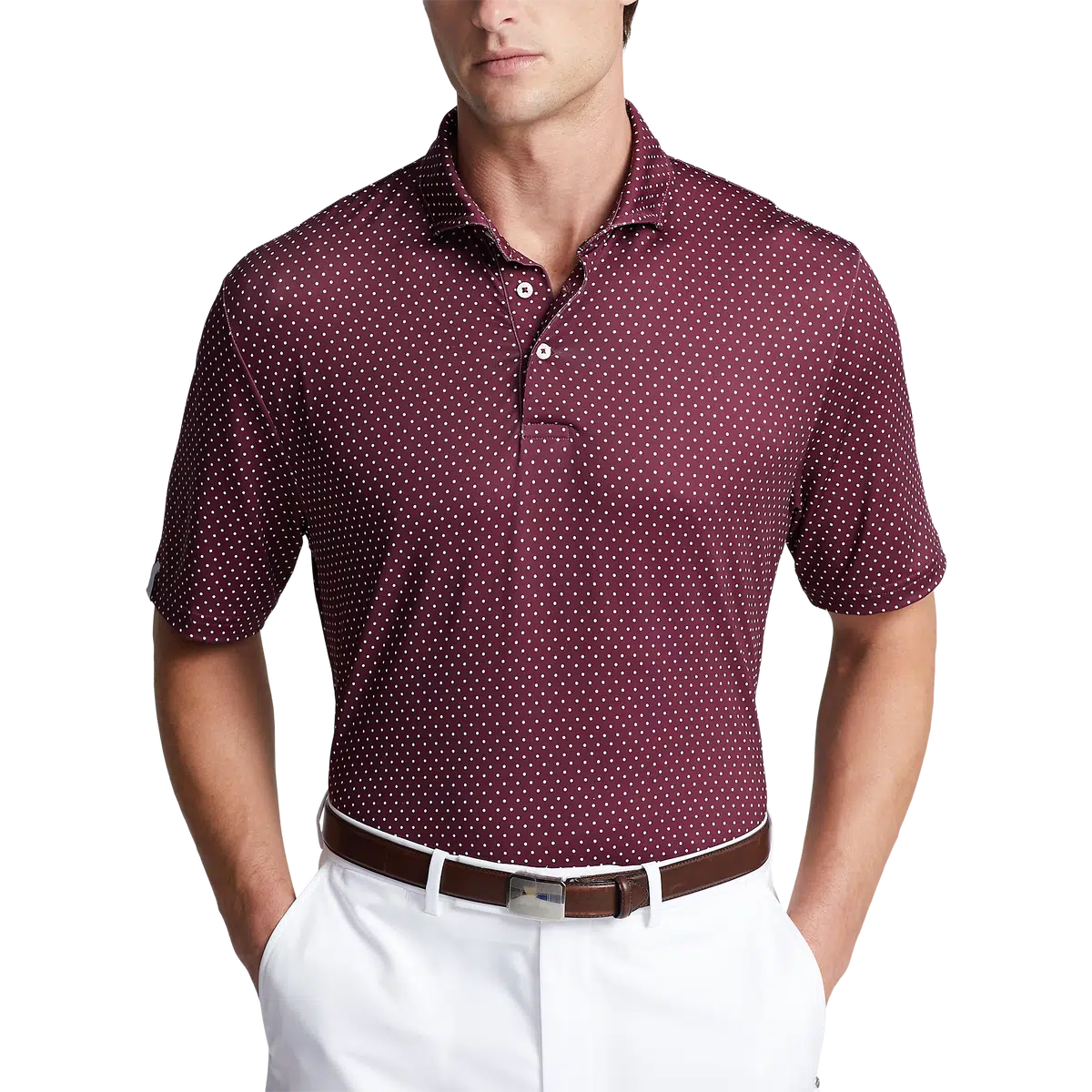 Key Features
Lightweight
Enhanced moisture-wicking capabilities
Optimal stretchability
Created with recycled materials
Breathable material
7. Maelreg – Best Affordable Men's Golf Shirts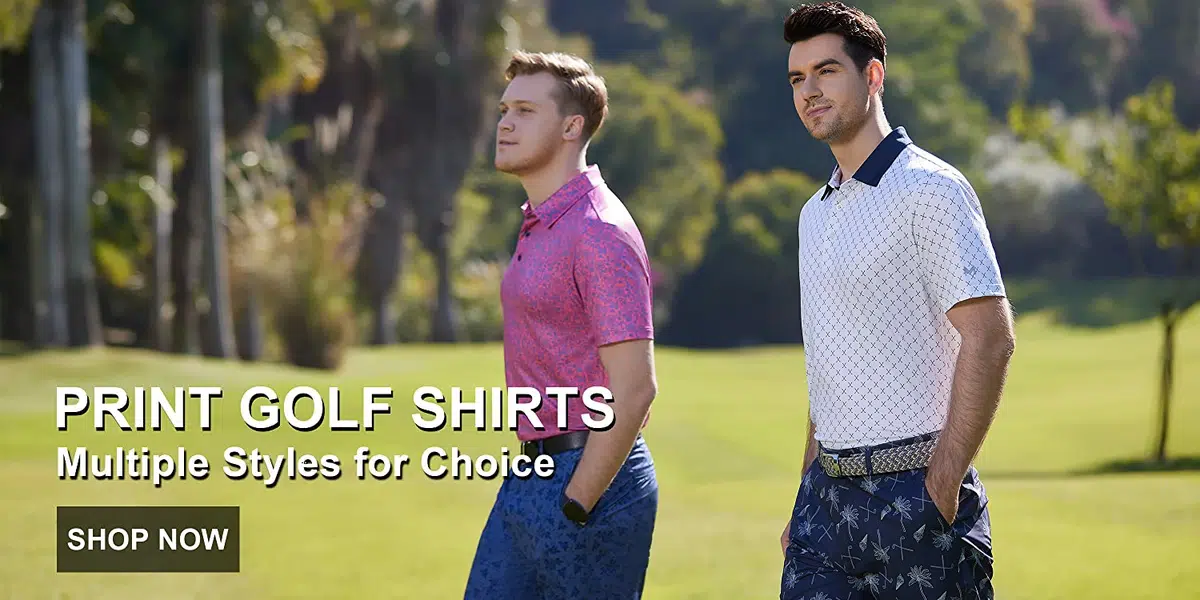 Maelreg is a golf apparel brand out of Hong Kong that impressed me with the performance of its golf shirts for a favorable price. The brand sticks to shirts, shorts, and a small selection of pullovers, making them suitable for warm weather rounds.
I find the Maelreg shirts are stylish, breathable, moisture-wicking, and provide an element of sun protection. Plus, they are comfortable and feature anti-pilling technology to always remain presentable. This is precisely what I experienced with the Dry Fit Short Sleeve. Added to my amazement were the 51 patterns on offer.
Our Favorite Products
Key Features
UPF 30+ sun protection
Optimal moisture-wicking qualities
4-way stretch material
Affordable
Available in 51 patterns
8. J Lindberg – Best Golf Clothing Brand For Winter Wear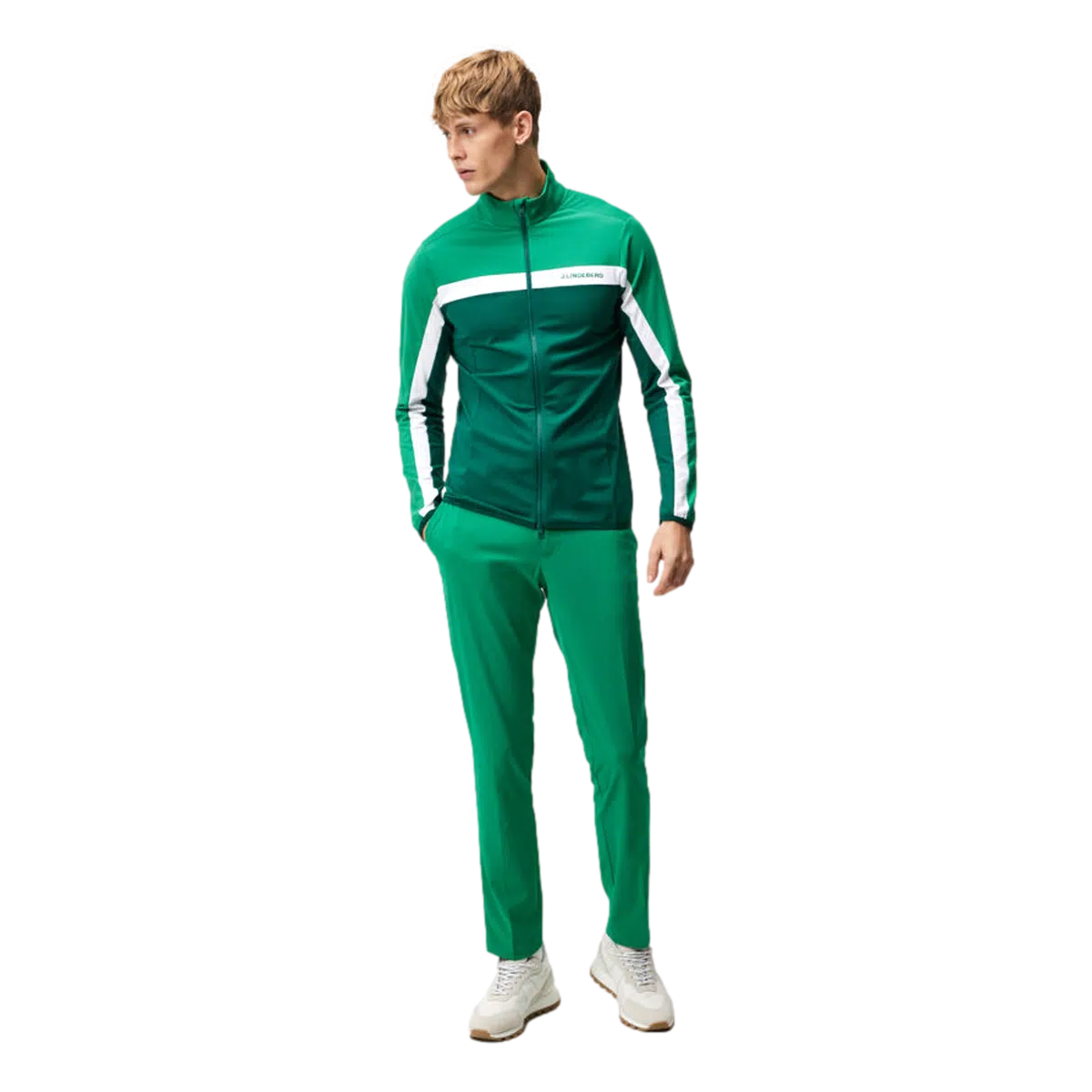 It was a tight race between Kjus and J Lindberg for the best golf brand's clothing for cold weather, with the latter taking the prize. J Lindeberg is a high-end label that creates polos, pants, shorts, and accessories for male and female golfers.
However, despite their impressive lineup of golf apparel, I find their outerwear superior to their competitors for its quality, style, and performance. The J Lindberg KV Hybrid jacket is my top pick for cold rounds of golf owing to its insulation, water resistance, and soft feel.
Our Favorite Product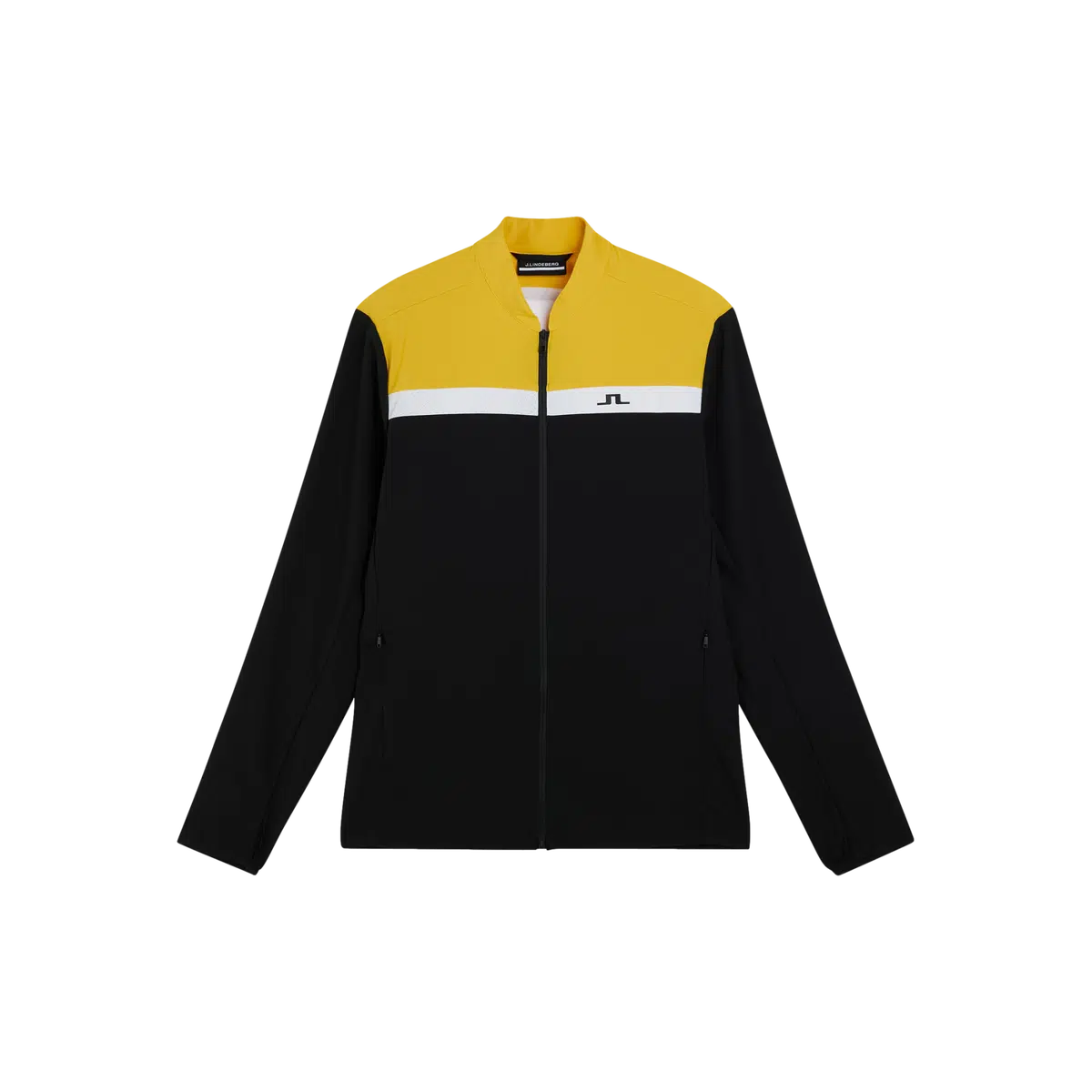 Key Features
Super warm
Water repellant
4-way stretch
2-pockets
Comfortable wear
9. Peter Millar – Best Golf Clothing Brand For Pants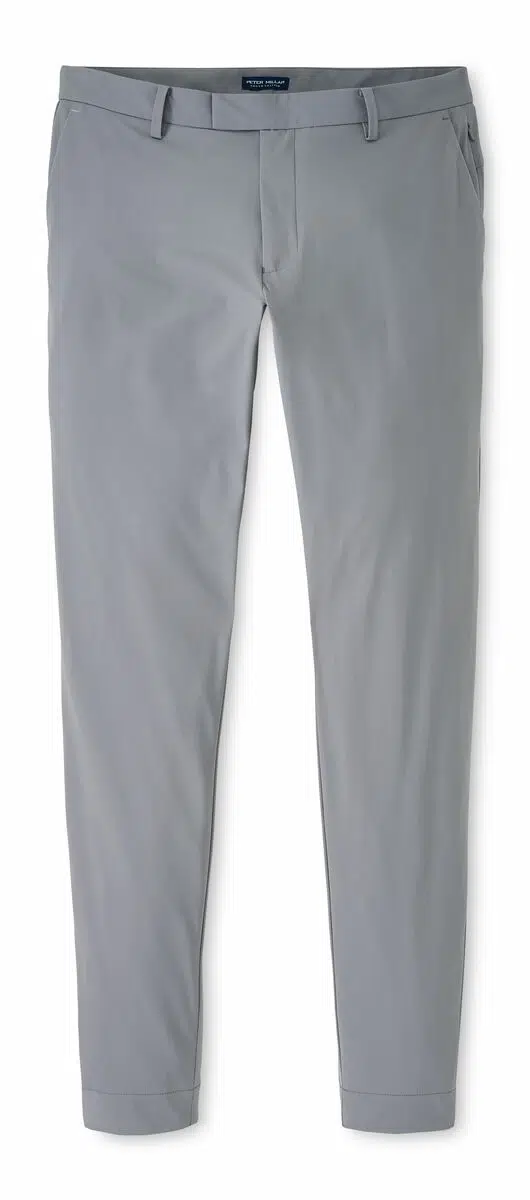 Peter Millar concocts a diverse offering of golf apparel, from polos and pullovers to jackets and vests. But, their pants and shorts offerings stand out from its competitors. Millar pants are soft on the skin, boost freedom of movement, and wick moisture away from the interior.
Although Peter Millar offers bottoms and tops for ladies, I find their portfolio is better equipped with apparel for men. My top Peter Millar item is the eb66 Performance Five-Pocket pants which kept me cool and dry and sport ample pocket space to store my valuables and scorecard.
Our Favorite Product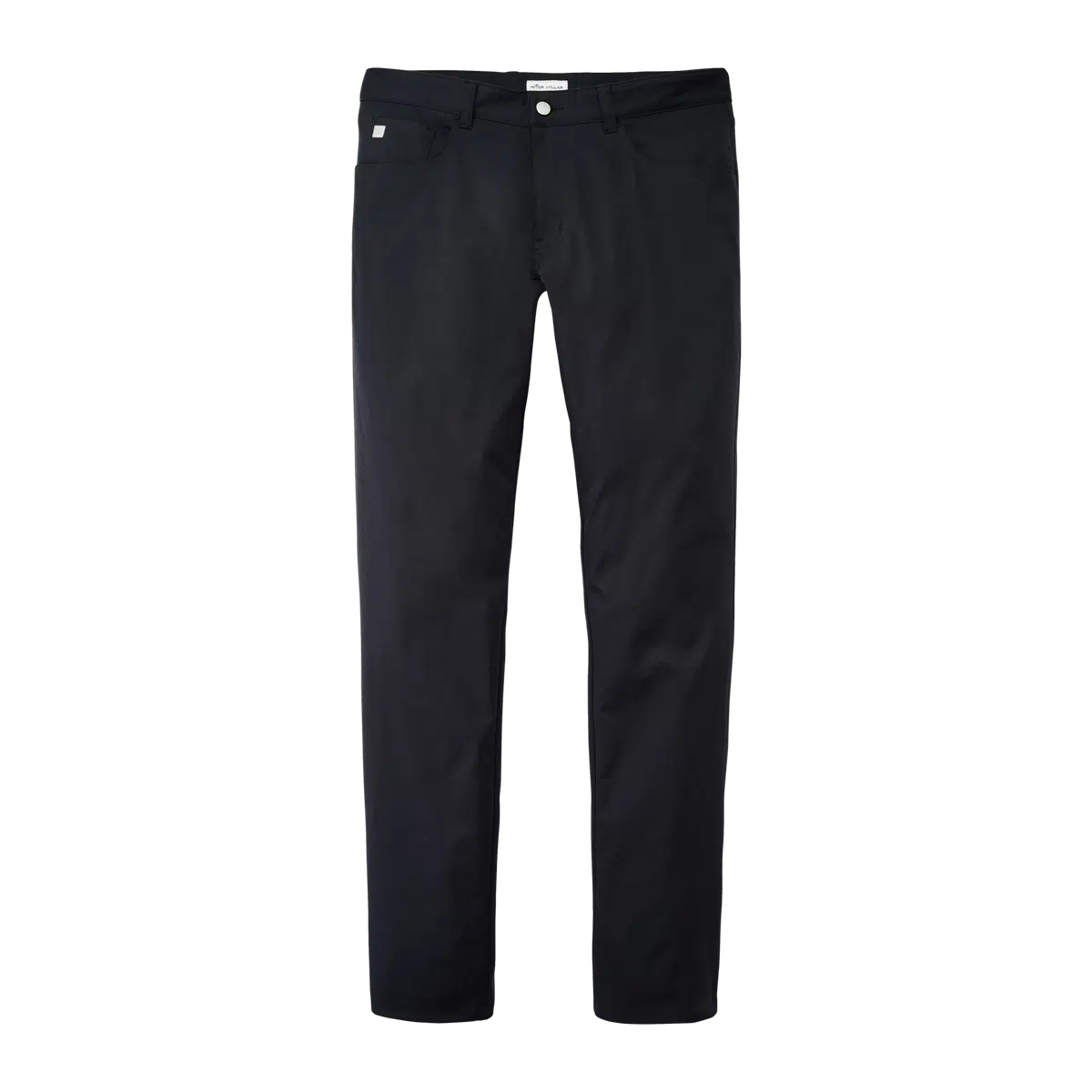 Key Features
2-way stretch material
Moisture wicking qualities
Soft feel
Fitted with 5 pockets
Designed in 4 colors
10. Travis Mathew – Best Golf Clothing Brand For Pullovers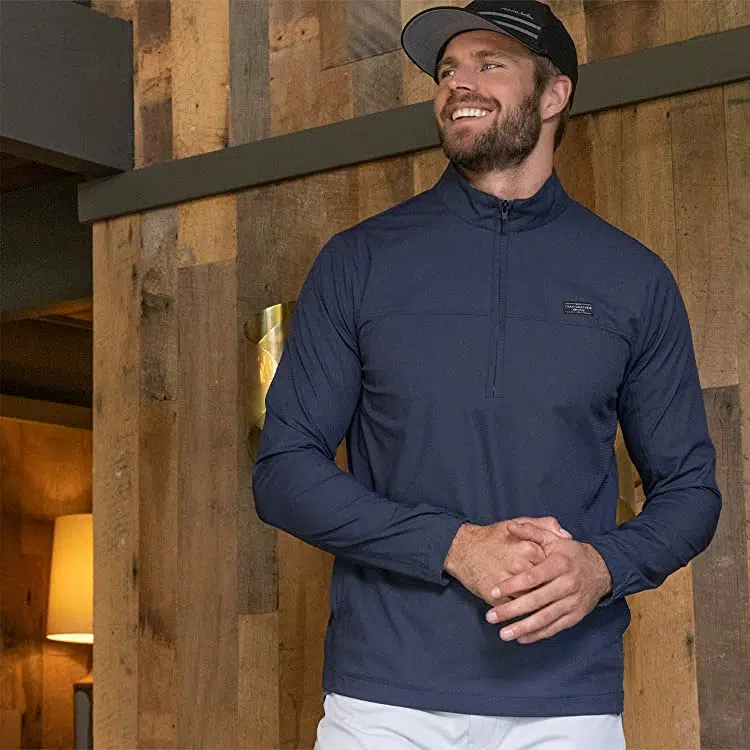 Travis Mathew forms part of the Callaway TopGolf Family, designing every apparel item you could think of for the golf course. However, in my experience, I find their outerwear stylish, comfortable, high performing, and marginally more affordable than its peers.
Travis Mathew stocks polos, tees, outerwear, headwear, shoes, quarter zips, pants, and shorts for men, women, and juniors. Despite their robust offering, the men's Stopover 2.0 jacket stands out as their finest offering for its warmth, water and wind resistance, and affordability compared to its peers.
Our Favorite Product
Key Features
Crafted with 4-way stretch material
Side-seam pockets
Wind resistant
Water-resistant
Durable construction
11. Galvin Green – Best Waterproof Golf Clothing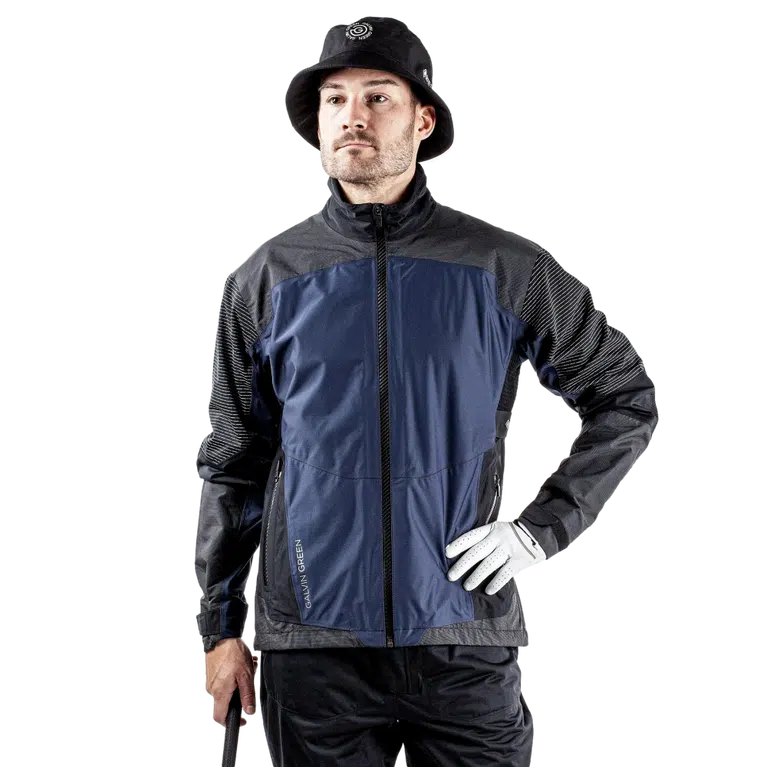 Galvin Green was born in Sweden in the early 1990s and quickly made their mark as a premium wet-weather apparel manufacturer. After thirty years of constant innovation and refinement, the brand is an industry leader in wet-weather golf apparel. The brand sponsors professionals like Lanto Griffin, Thorbjørn Olesen, Martin Laird, and Amy Boulden.
Galvin Green produces a high-quality lineup of jackets, vests, and pants for ladies, juniors, and men. Although their products are priced at a premium, I have seen their apparel last for years. The jackets and vests are incredibly cozy, and the former proved highly wind and waterproof-resistant. However, I am all about the Andy Gor-Tex Rain Pants.
The designers employed abrasion-resistant material and then added reinforced fabric on the bottom edge of the pants to maximize durability. Finally, the waterproof material kept my legs dry in multiple rain storms.
Our Favorite Products
Key Features
Waterproof construction
Durable, abrasion-resistant material
Enhanced freedom of movement
Fleece-lined front pockets
Soft outer materials
12. Cutter & Buck – Warmest Golf Jackets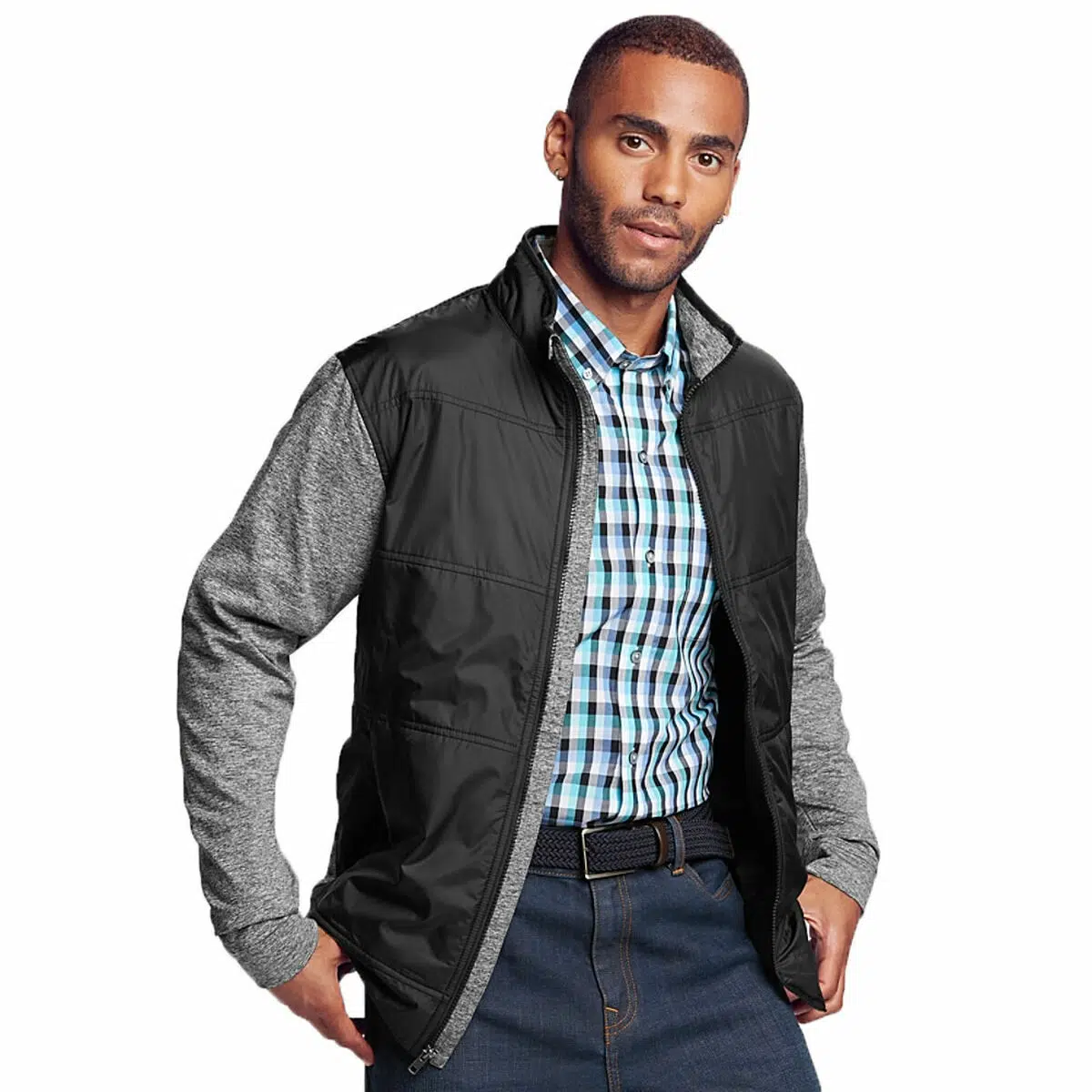 I started wearing a Cutter & Buck jacket as a junior and became a lifelong fan thanks to their warmth, wind, and water resistance. In the early 2000s, the brand was popular among professionals and even signed the undeniable GOAT of ladies golf, Annika Sorenstam.
Cutter & Buck stocks the standard apparel of polos, shorts, and vests for men, and ladies have a selection of skorts to choose from. However, I have always preferred the value provided by their jackets. My favorite Cutter & Buck item is the Rainier Jacket for its warmth, water, and wind resistance while remaining breathable.
Our Favorite Products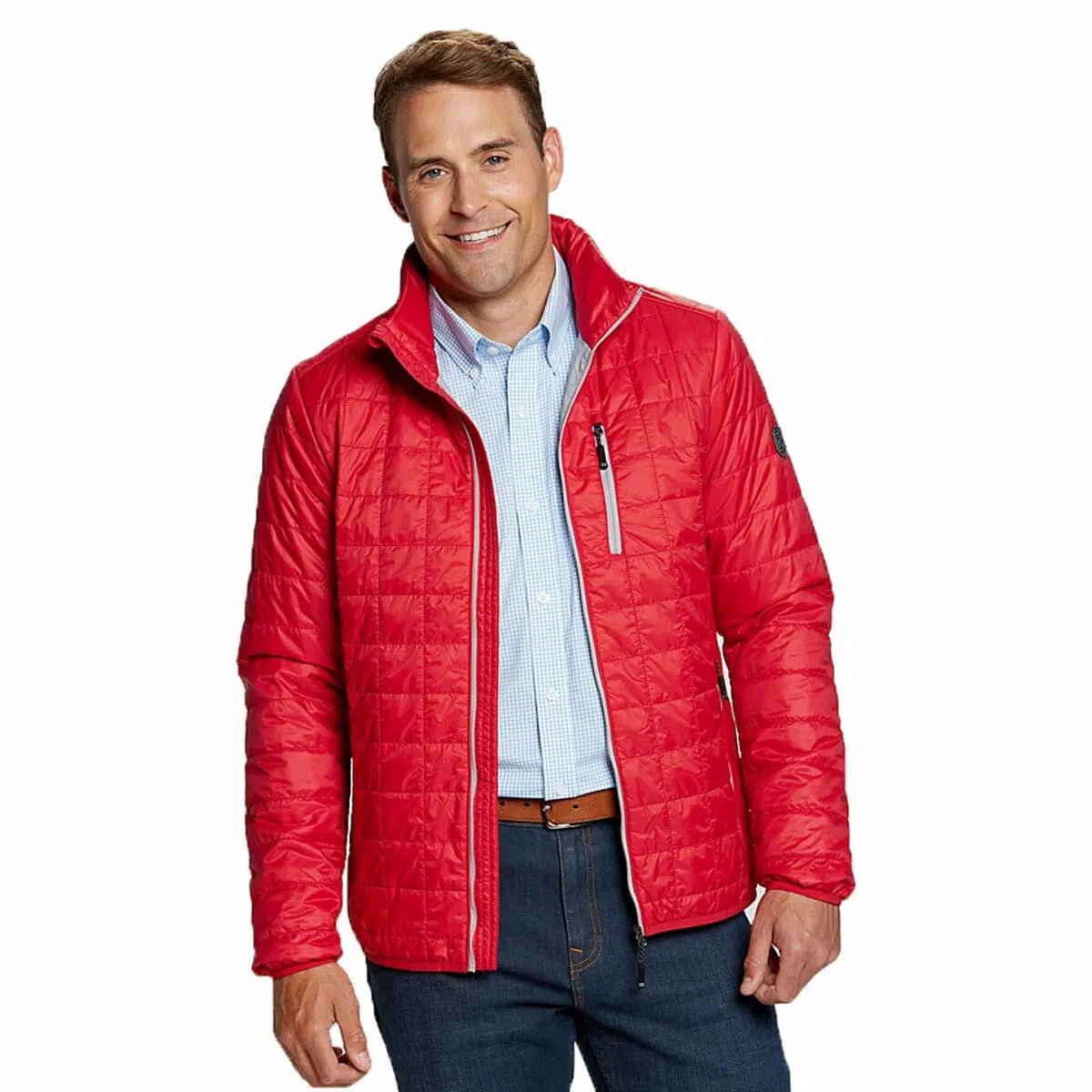 Key Features
Water-resistant
Wind resistant
Breathable
Available in 9 colors
Multi-purpose jacket
13. Brady – Best Minimalist Golf Clothing Brand

Seven-time Super Bowl winner Tom Brady and team entered the golf clothing market in 2022 and impressed with its selection of tops, bottoms, and accessories. I appreciate the minimalist look, and I am confident traditionalists will concur.
Brady caters to men seeking formal and casual golf wear, stocking everything from polos and pants to socks and underwear. While their varied offering had several contenders, I appreciated the simplicity, feel, and breathability of the Brady Polo.
Our Favorite Product
Key Features
Breathable material
Durable design
Slim fit
Created in 6 colors
Incredibly comfortable over 18 holes
14. FootJoy – Best Golf Apparel Brand For Socks

Some commentators argue that socks are an accessory, but they are part of the dress code for a round of golf. This prompted me to identify top golf apparel brands like FootJoy that keep our feet cool, dry, and comfortable.
FootJoy are famed for their golf shoes but also crafts a range of clothing items like polos, pants, jackets, and outer layers for men and women. The ProDry Sport socks are my go-to pair in the summer because of their moisture control, soft feel, affordability, and breathable quality.
Our Favorite Product
Key Features
DrySof moisture control fibers
Secure fit
Added padding on the heel
Enclosed toe seam boosts comfort
Affordable for high-performance socks
15. Jack Smith – Best Budget Ladies Clothing Brand

Jack Smith is a lesser-known brand, but what it lacks in brand exposure, it makes up for with excellent value for money. Our best-budget ladies golf clothing brand creates traditional and trendy polos, dresses, pants, skirts, and skorts.
Besides their affordability, Jack Smith ladies clothing is designed to use on the golf course and tennis court for seriously active ladies. The Long Sleeve Golf Shirt stands out as their best option for its colorful and fun designs, moisture wicking, warmth, and UV protection.
It appears Jack Smith does not sell directly to consumers, and your best option is Amazon online, or you can find them in Walmart.
Our Favorite Products
Key Features
Super affordable
Crafted in 8 colors
Moisture wicking fabric
Provides ample UV protection
Works for other outdoor activities besides golf
16. Pin High – Best Breathable Men's Polo Golf Brand

I first encountered Pin High two years ago. I am glad I did, given the breathability and moisture-wicking performance of the shirts. After investigating, I discovered that Pin High predominantly sponsors professionals playing on the Asian Tour, like Michael Hendry and Jason Knutzon.
The company operates out of Jakarta, Indonesia, which is well versed in navigating humid days, and their experience shows in their products. Pin High also manufactures golf trousers and hats, but I find they excel with polo shirts.
In my experience, the Pin High Dry Fit golf shirt is the top performer for the company thanks to its breathable, lightweight fabric and moisture-wicking technology. It also provides ample UV protection and is produced in 27 different designs.
Our Favorite Products
Key Features
Exceptional moisture-wicking qualities
Lightweight, breathable fabric
Provides SPF 45 protection
Optimal range of motion
Designed in 27 different colors
17. Little Donkey Andy – Best Men's Sleeveless Jackets Brand

Little Donkey Andy is an expert in outdoor apparel for skiing, hiking, fishing, cycling, and golf. Founded in 1990, the brand now crafts an array of golf trousers, shorts, and jackets. However, they truly thrive in the sleeveless jacket department, breaking the wind and keeping your chest warm.
Overall, they stock a more robust selection of ladies' golf clothes, including shorts, dresses, pants, skirts, and jackets. But, their sleeveless jackets for men get the job done and enhance comfort on windy days.
My standout creation from Little Donkey Andy is their Lightweight Softshell Vest for its soundproofing, water resistance, and affordability. The jackets are also offered in 15 colors to suit every fashion.
Our Favorite Products
Key Features
Windproof
Water-resistant
Breathable
Affordable
Ultra-light
18. Bogey Boys – Best Modern Golf Apparel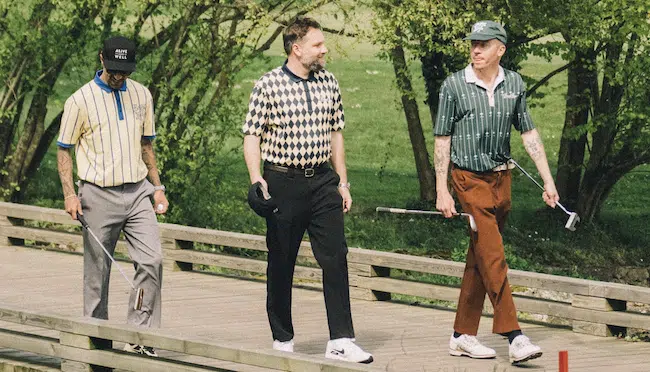 Bogey Boys is the brainchild of Grammy Award-winning artist Macklemore as he brings his retro stage style to the golf course. Bogey Boys symbolizes the evolution of cool golf brands working to bring color and style to a traditionally dull industry.
The brand does not carry options for ladies and instead niched into a market for hip, young male golfers. Bogey Boys stocks everything from the standard attire like polos, golf pants, and socks to vintage cardigans which keep you warm and sports panache.
Our Favorite Product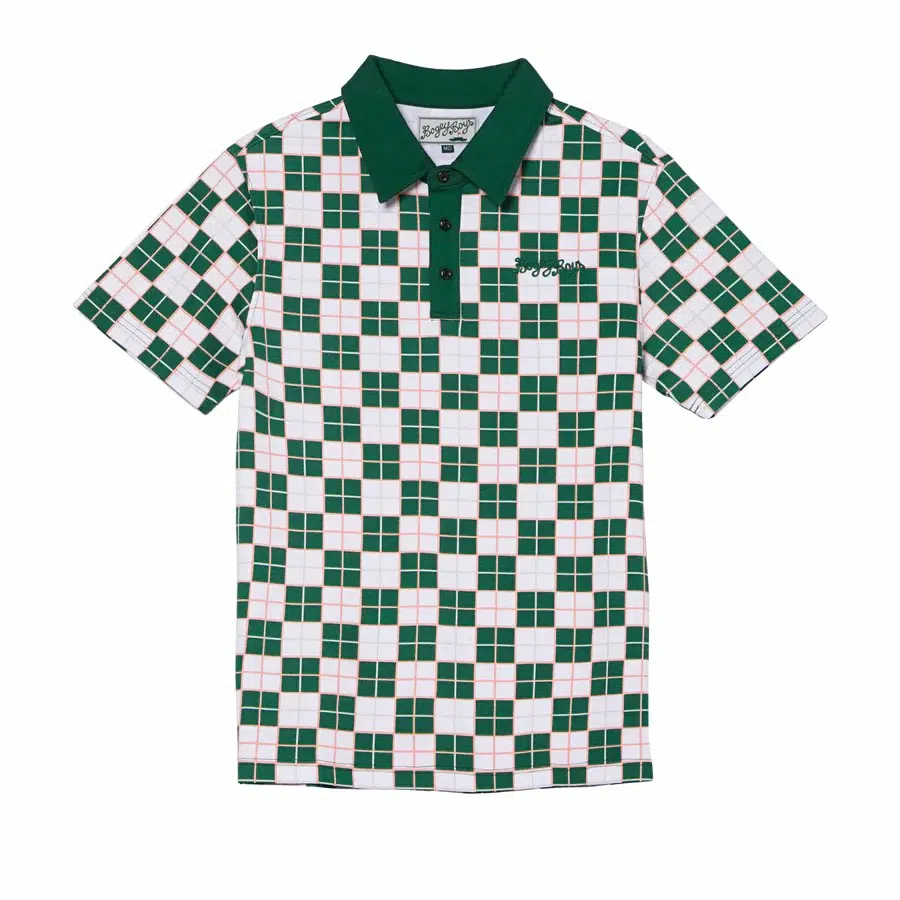 Key Features
Stylish design
100% Cotton
Breathable
Available in small to 2XL
Durable design
19. Bonobos – Best Golf Apparel Brand For Traditionalists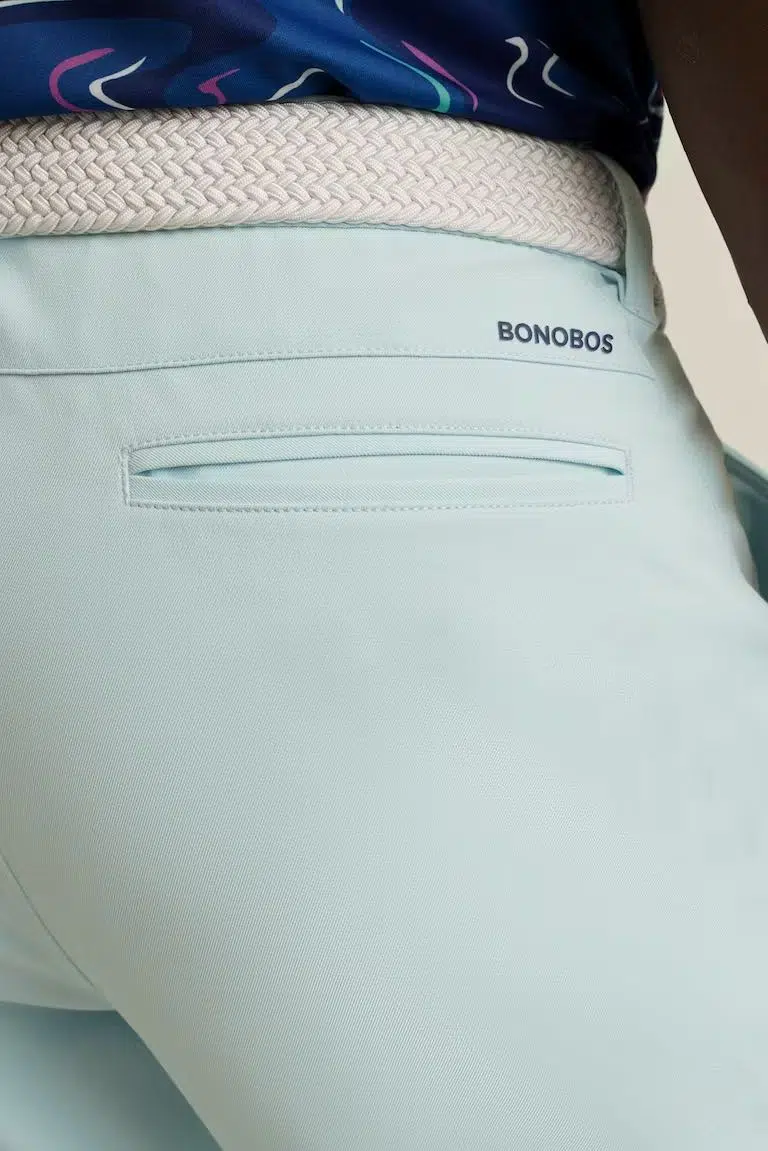 Bonobos does a fine job catering to every fashion sense in the golf shirts department with an array of standard and fashionable designs. Their polo shirts range from a simple brilliant white to a navy golf floral structure. However, the story differs with pants and shorts, which feature traditional colors.
I find traditionalists have no trouble getting kitted out at Bonobos with their selection of tops, pants, shorts, and belts. Overall, the Performance Link Pants is their finest creation thanks to its sun ray protection, breathability, stretch, and moisture-expelling qualities.
Our Favorite Product
Key Features
Available in 10 colors
UV resistant
Wicks moisture
Breathable material
Enhanced stretchability for a better range of motion
20. Eastside Golf – Top Golf Apparel Brand For Casual Wear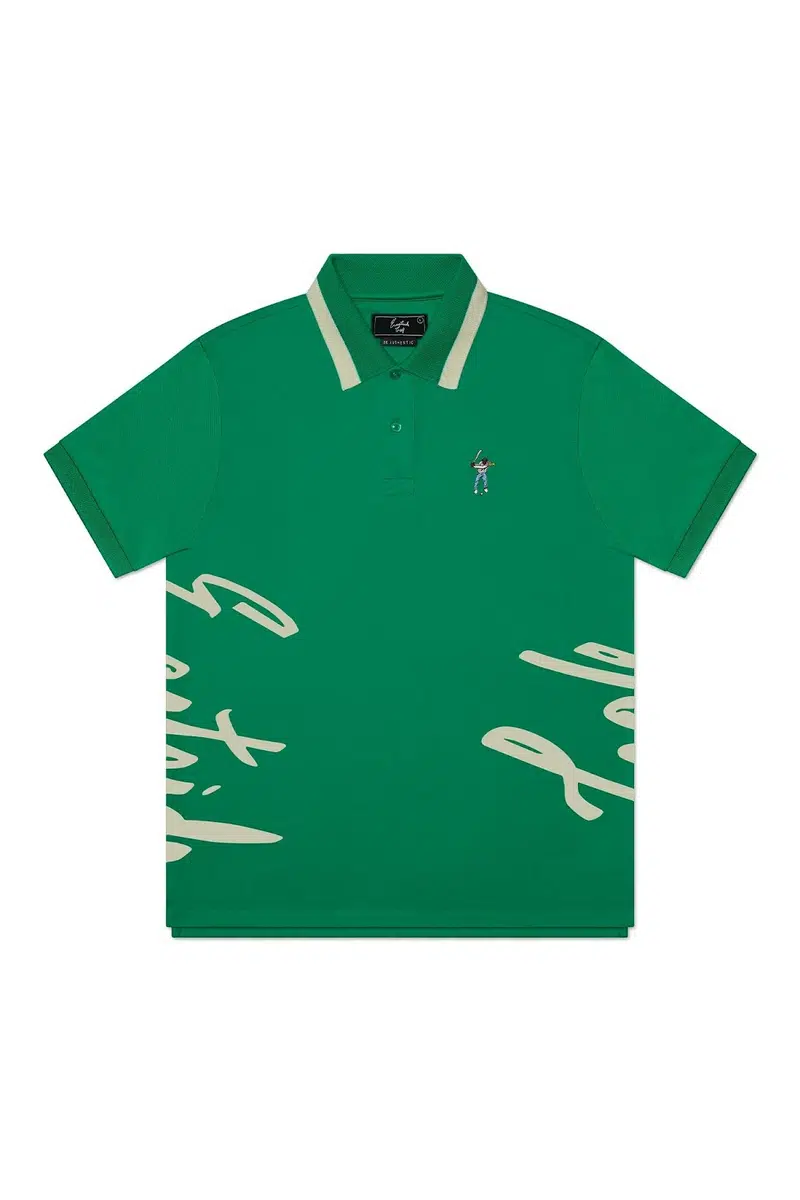 When Olajuwon Ajanaku and Earl Cooper founded Eastside Golf, there was a gap in the market for casual, comfortable golf wear. The partners plugged this gap by crafting a diverse offering of polos, sweatpants, shirts, shorts, hoodies, and vests.
Since traditions still run strong at my home club, shirts and sweatpants are not permitted.
However, I find the attire perfect for hitting the range, especially on cold winter days. My top product from the Eastside family is their Midnight Blue Eastside Golf Core joggers for comfort, warmth, and an adjustable waist.
Our Favorite Product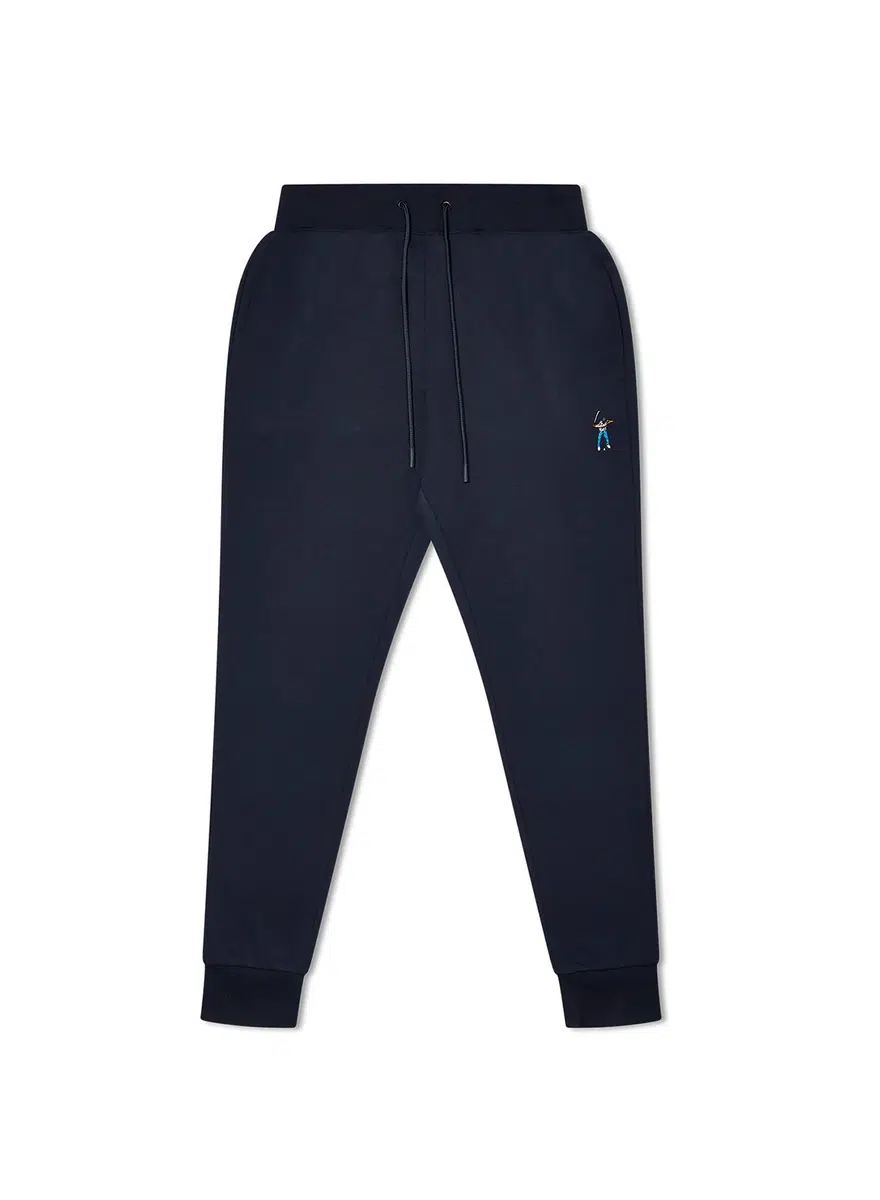 Key Features
Exceptionally comfortable
Super warm
Wax tip drawcord to adjust waist size
Designed in 4 colors
Back pocket to store a scorecard
21. Greyson – Best High-End Golf Apparel Brand
Greyson defeated its fellow best golf apparel brands for the honor of the top premium designer. They stock an impressive selection of plain and colorful polos, shirts, jackets, trousers, pants, skirts, golf shoes, and headwear. Besides their affection for golf, Greyson crafts apparel for tennis and other outdoor activities.
I was impressed with the selection offered throughout the men, ladies, and children's departments. Despite their impressive offering, the Forbidden City Trailwolf Jacket is my favorite from Greyson, owing to its color, style, windproof, warmth, and water resistance.
Our Favorite Product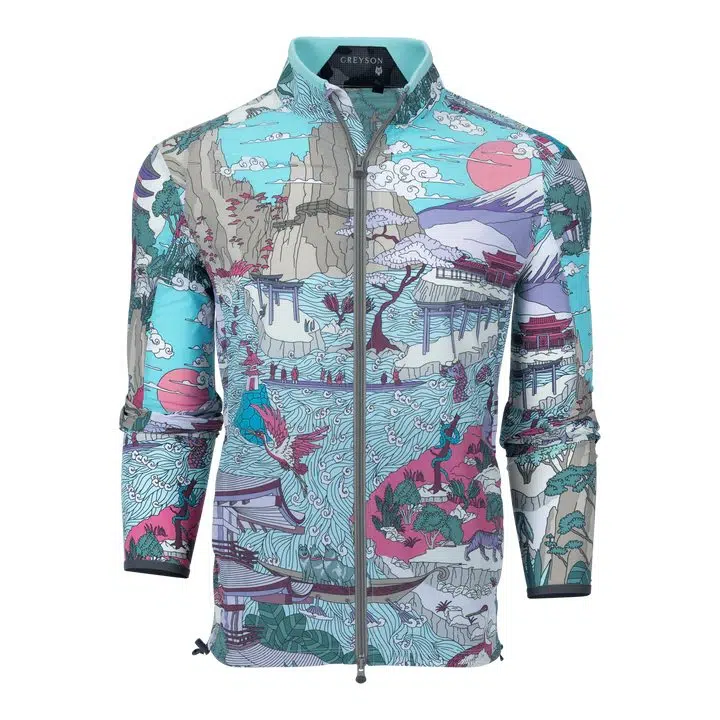 Key Features
Windproof
Water-resistant
Stylish design
Full zip
Warm
22. Kjus – Best Golf Apparel Brand For Rainwear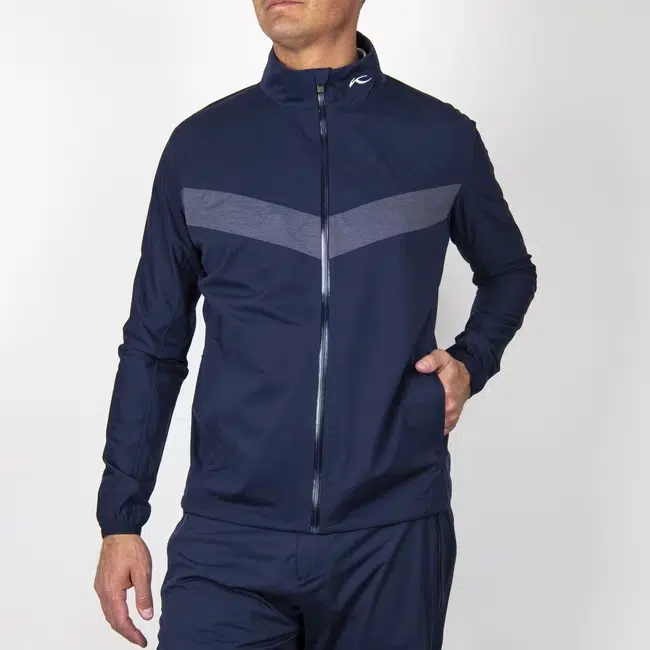 Considering their ski and golf equipment expertise, Kjus understands how to keep their customers warm and dry in the wet. The brand carries Lasse's surname, a former Norwegian alpine skiing Olympic gold medalist.
Kjus manufactures equipment to keep you cozy during a cold round with their mid-layers, sweaters, pants, gloves, and jackets. The Kjus Windward jacket caught my eye as their best product, given its ability to keep me warm, dry, and comfortable without restricting freedom of motion.
Our Favorite Product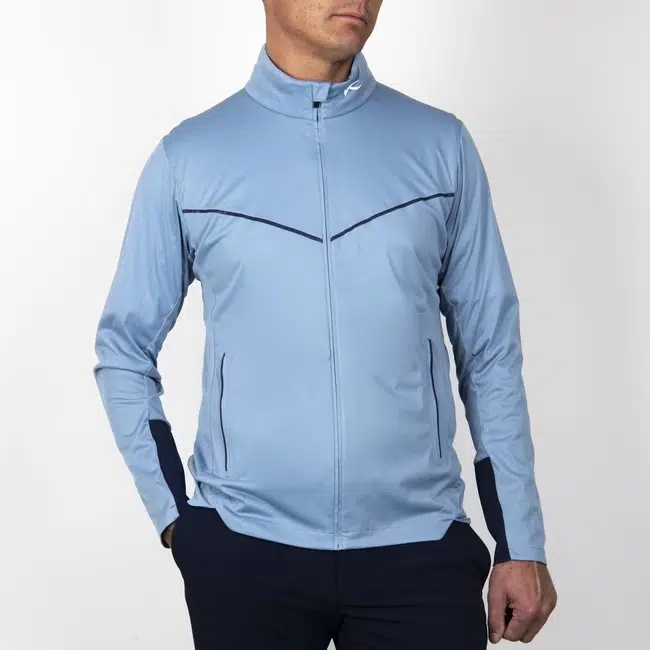 Key Features
Water repellant
Windproof
Breathable design to prevent sweating
Enhances mobility
Available in 5 colors
Read More: Best Online Golf Stores
23. Foray Golf – Best Women's Golf Clothing Brand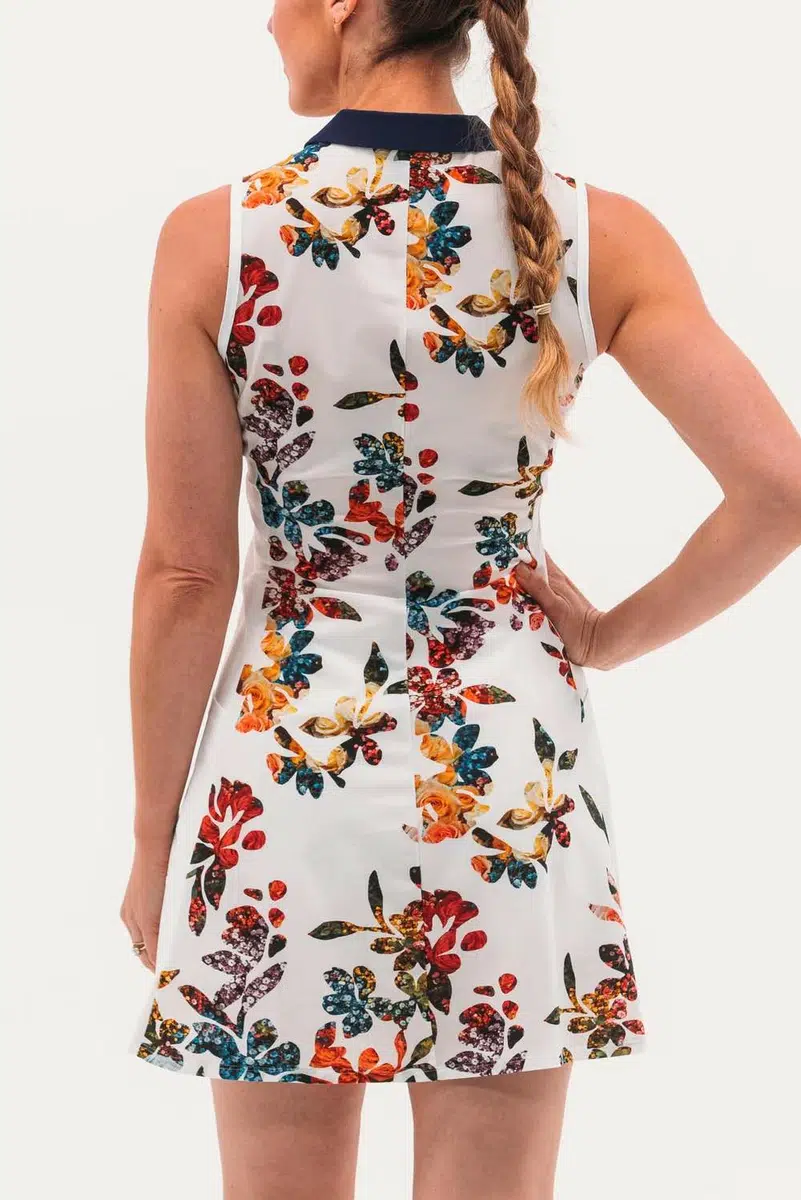 Many golf apparel brands craft items for men and women, but ladies' clothing often carries a limited selection. Foray Golf was founded by Megan LaMothe, a former executive at Victoria's Secret, who realized that top golf apparel brands for ladies were few and far between.
Foray Golf creates a selection of skirts, pants, t-shirts, long sleeves, jackets, sweaters, and dresses. Our overall favorite pick from the ladies-only brand is the Navy Marble skirt which sports a mesmerizing design, 4-way stretch, and wrinkle-resistant fabric to remain fresh and clean at all times.
Our Favorite Product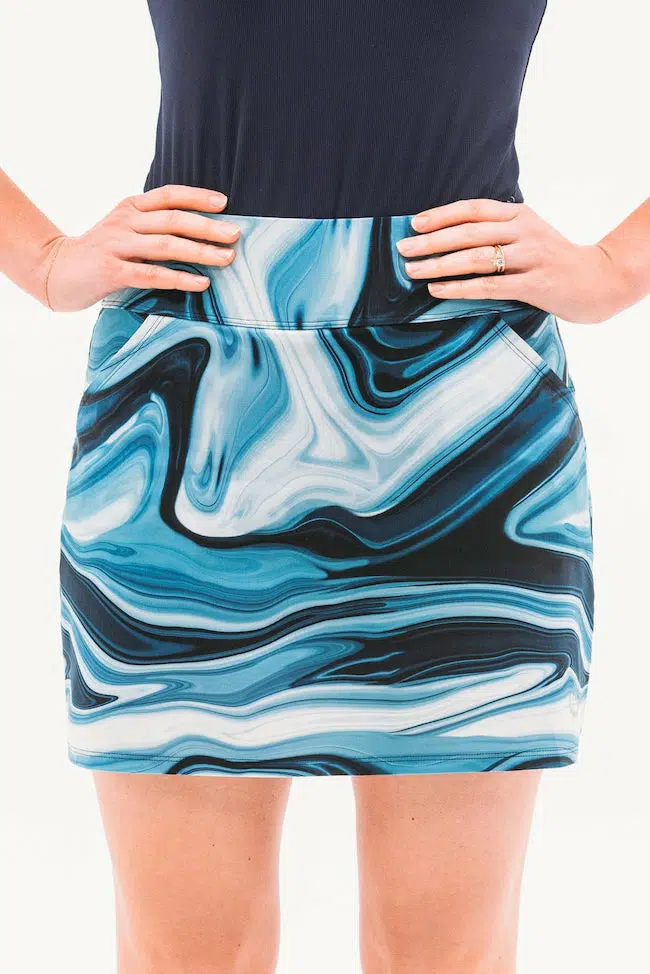 Key Features
Mesmerizing design
4-way stretch material
Wrinkle resistant
XXS to XXL available
Silicone gripper leg openings keep the skirt in place
Read More: The Best Golfing Attire For Women
24. Random Golf – Best Cool Golf Brand For Headwear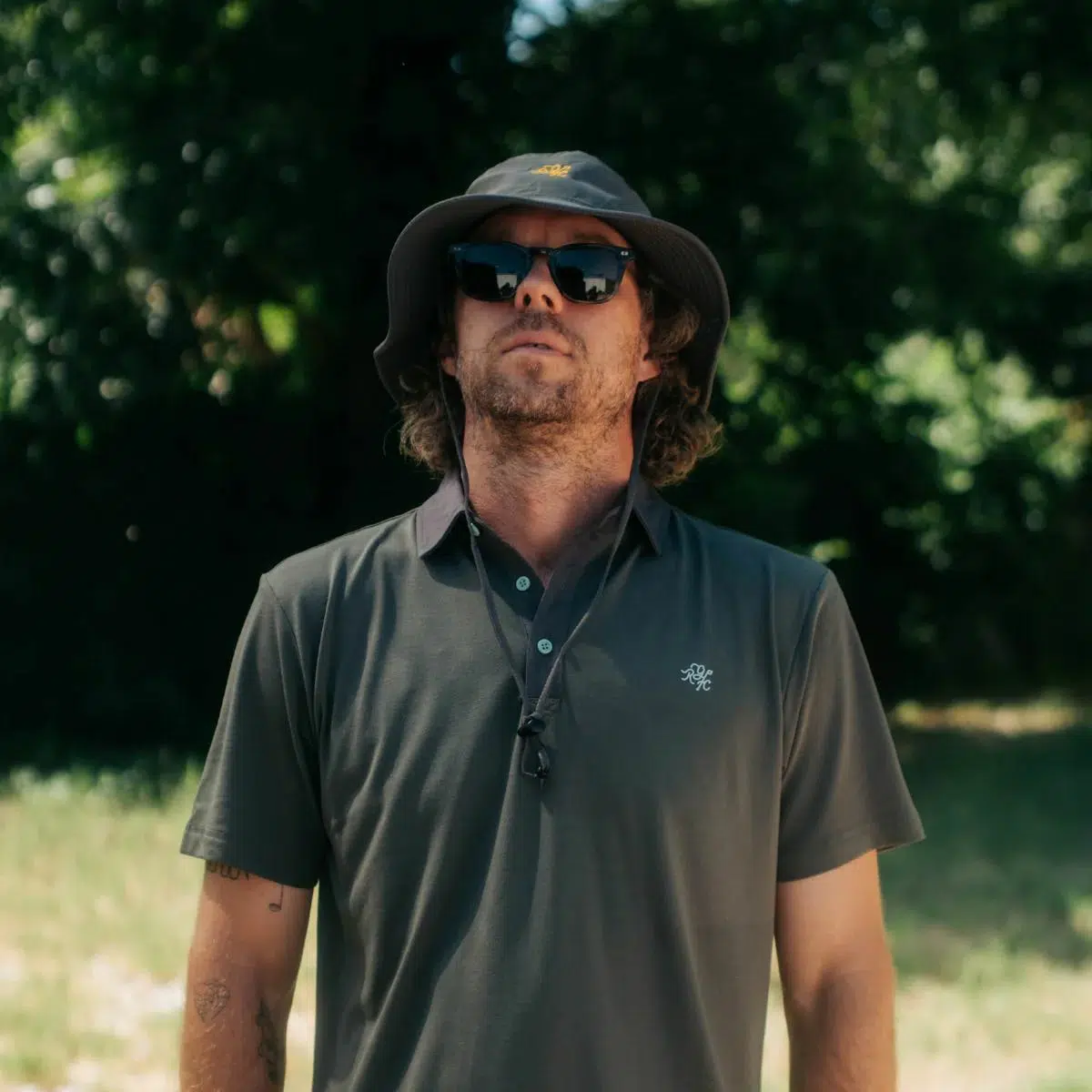 Random Golf is the brainchild of the best golf travel content creator around, Erik Anders Lang. The brand stocks a robust selection of polos, hoodies, outerwear, pants, and shorts, but I am all about the headwear.
Random Golf specializes in traditional and modern apparel for male golfers. However, after trialing their products, I fell for their hats. Whether you are a bucket, baseball, or visor hat guy, you will find options at Random Golf. The Beacon Bucket Hat won me over for its simple style, breathability, and the coverage it afforded my face.
Our Favorite Product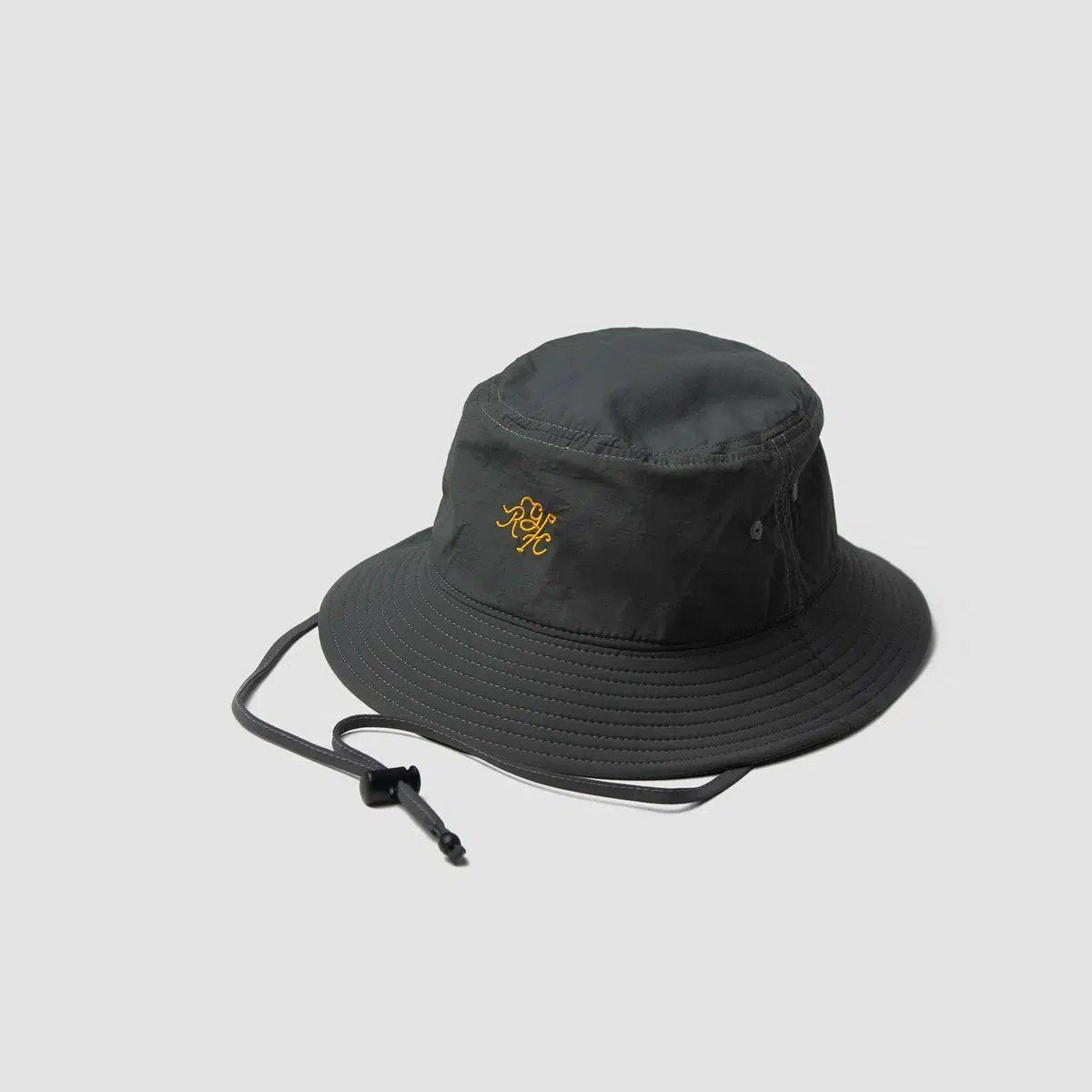 Key Features
Provides increased shade
Drawcord to keep it secured
Two vents promote breathability
Simple design
Crafted in 2 sizes
25. Garb – Best Golf Brand For Junior Clothing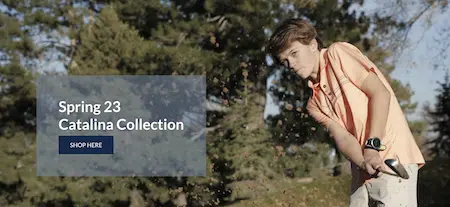 I conclude the best golf brands clothing review with the top offering for junior boys and girls forging a future on the links. Garb crafts a diverse offering of stylish and minimalist polos, shorts, pants, and outerwear for young lads. Conversely, girls are treated to a selection of dresses, skirts, polos, and outerwear.
The golf and outdoor wear at Garb specifically caters to toddlers up to youths and are durable, fashionable, and decently priced. The Kayden Youth Boy's Polo is my top selection from the brand for its sun protection, moisture-wicking fabric, and easy care.
However, to not leave the girls out of the picture, the Dawn Racerback dress is an option, especially if your child also plays tennis.
Our Favorite Product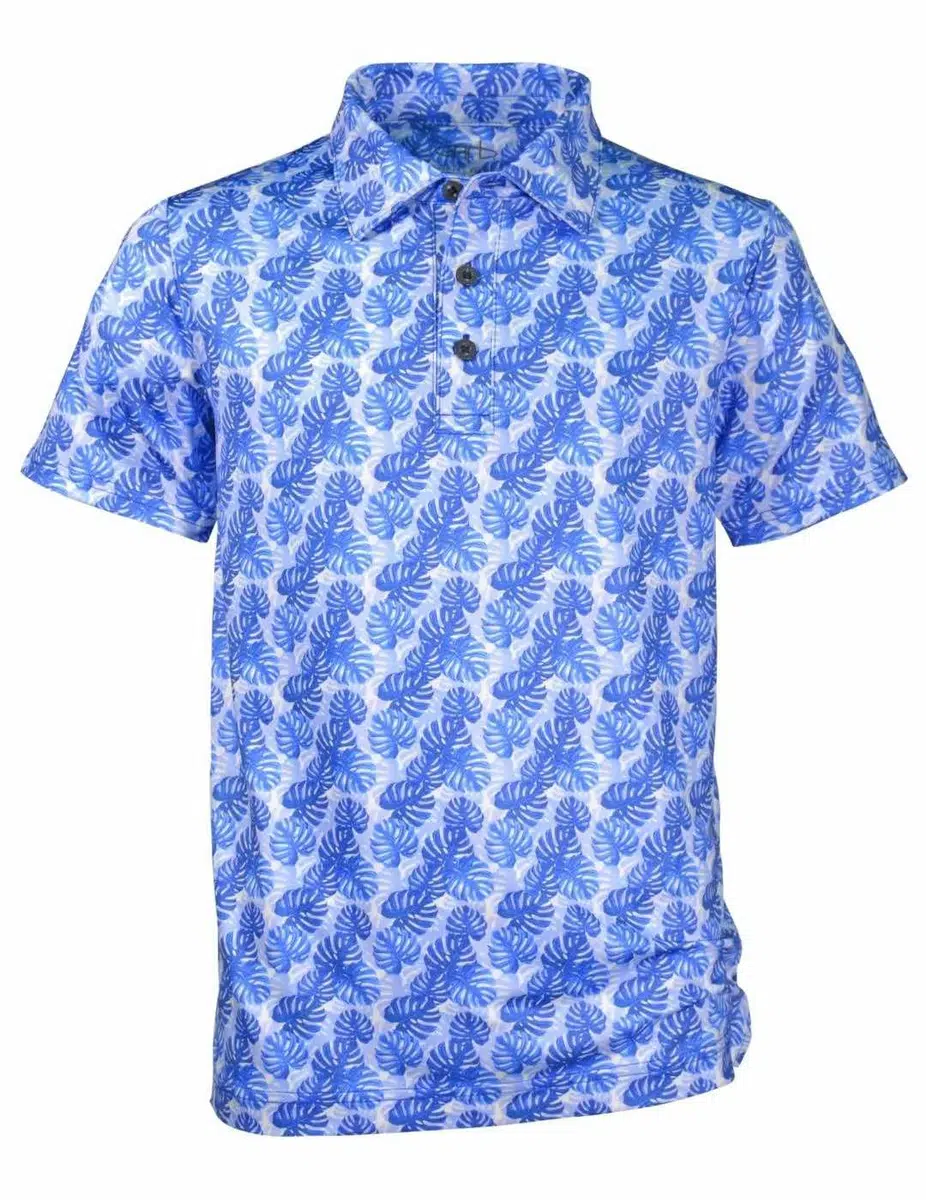 Key Features
UPF 50+ sun protection
Moisture wicking fabric
Quick dry material
Easy to clean and maintain
4-way stretch fabric
Conclusion
The immensity of competition among the best golf clothing brands makes it challenging to refine your search to match your specific needs. My review will simplify the pursuit going forward as you know who to turn to for polos, pants, headwear, socks, and performance wear.
In addition, you now know which golf apparel brand produces the best rainwear, winter gear, and summer clothing for enhanced comfort. However, if you need to acquire multiple golf clothing items, Adidas is your best bet.
Their prices are competitive compared to their peers, and they offer every item of golf clothing ladies, men, and juniors need. Our top Adidas golf clothing item is the Performance Primegreen Polo for its breathability, moisture-wicking, and sun protection.