The Titleist driver lineup can be confusing for golfers that aren't familiar with Titleist clubs. The three Titleist models that might confuse you are – TS(Titleist Speed), TSi (Titleist Speed Impact), and TSR (Titleist Speed Reloaded).
I've written this Titleist TSi2 driver review to help you understand one of the many Titleist drivers.
The Titleist TSi2 driver is designed to give golfers a high launch, distance, and accuracy. The club delivers stability and forgiveness while increasing ball speed and distance on off-center shots. The TSi2 is ideal for golfers with slower swing speeds because it's fast at impact and in the air.
I'll go in-depth about all of the features and advantages of the TSi2 driver in this review, as well as any potential shortcomings. So, let's see if the Titleist TSi2 is a driver you should consider adding to your bag.
Overview of the Titleist TSi2 Driver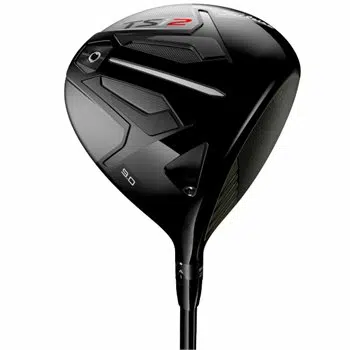 Pros
Greater distance because of the ATI 425 Aerospace Titanium Face.
Adjustable loft and lie angle because of the SureFit hosel.
Modern, aerodynamic shape.
High MOI design.
Forgiving on mishits.
High launch angles for higher handicap golfers.
Cons
More expensive compared to other drivers.
Lacks adjustability for shot shaping.
The Titleist TSi2 (Titleist Speed Impact 2) driver was launched late in 2020. The driver has a carbon crown construction and a streamlined aerodynamic design. The driver's face has also been altered to accelerate the ball and lessen spin.
It represents a significant advancement over its predecessor models and is a fantastic choice for serious golfers who desire both power and accuracy in their game.
The TSi2 driver is positioned as an all-skill level club that focuses on distance and forgiveness. It might be one of the very few drivers that any decent golfer can pick up and start hitting bangers with.
Who They're Best For?
The Titleist driver TSi2 is a popular option for golfers of many skill levels because it has been favored by players in every category, from the highest handicappers to the top pros.
It's especially helpful for golfers with slower swing speeds that want faster ball speeds, accuracy, and great distances.
The TSi2 is ideal for high to mid-handicap golfers. It strikes a great balance between forgiveness and control – exactly what golfers in the 10-16 handicap range seek.
On set-up, the club's larger head and topline give you a sense of assurance. High-handicap players can also improve their game with the club's forgiveness, strong launch angles, and improved distance.
TSi2 Driver Key Metrics to Consider
Here's how I've rated the TSi2 Driver.
Note: All ratings are out of 100.
| | |
| --- | --- |
| Overall | 95 |
| Star Rating | 4.5 out of 5 |
| Distance | 94 |
| Forgiveness | 92 |
| Feel | 94 |
| Workability | 89 |
| Aesthetics | 91 |
| Price | 83 |
Continue reading to learn more about the essential features, performance, and applicability of the TSi2 driver.
Titleist TSi2 Driver Review: Specs
Read on to know the specs the TSi2 can bring to your golf bag.
Note: This information has been sourced directly from the Titleist website.
| | | | |
| --- | --- | --- | --- |
| Loft | 9.0°, 10.0°, 11.0° | Material | Ultra-Thin Titanium Crown |
| Length | 45" | Adjustable Hosel | Sure Fit Hosel |
| Standard Lie | 58.5° | Adjustable Weight | Sure Fit Flat Weight |
| Head Size | 460cc | Shape | Modern Aero |
| Face | ATI 425 | Construction | Titleist Speed Chassis |
Why You Should Trust Us
Our team spends thousands of hours trying out and researching golf equipment to help you take your game to the next level. Here's our product review process.
We can bring these reviews to you through the small commissions we earn if you buy through the links below.
How We Reviewed These Products
Golfspan only shares equipment and brands we trust.
I've been golfing and reviewing golf equipment for half a decade. I researched and evaluated the Titleist TSi2 driver. Then an editor reviewed and fact-checked the list.
The information you get in this article is up-to-date because we conduct regular content audits to update and revise our reviews to ensure you receive the latest information.
I considered these criteria to review these irons:
Cost
Distance
Forgiveness
Feel, Appearance & Sound
Launch & Accuracy
Titleist TSi2 Driver Review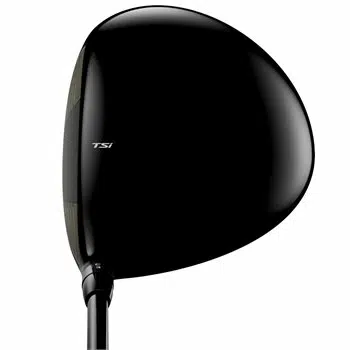 I reviewed the Titleist TSi2 driver through its paces to see if it lived up to the expectations and if it's one best Titleist drivers you can buy in 2023.
Overall
The Titleist TSi2 is one of the drivers that practically any player can pick up and start using immediately. It has a wonderful feel and sound, is simple to swing, and looks good.
Titleist claims it has a faster speed in the air and on the impact, which holds true for the TSi2. With a high MOI design, I found the driver forgiving even on mishits
The TSi2 offers excellent consistency, although the shaft options might be slightly confusing.
You'll find a lot of accuracy and gain a couple of yards on your shots. This driver is appropriate for golfers with average swing speeds that seek a good balance of distance and forgiveness.
Launch
After reviewing the TSi2, I think this might be one of the best selling points for this driver. The low CG of the TSi2 driver makes it simple to launch the ball into the air and doesn't appear to favor any particular shot type.
The normal flight you'll see is mid-high and straight, depending on your loft setting and shaft. But it's easy to gain a higher launch with this driver – even for high-handicap golfers.
However, the TSi2 might not be the best option if you're looking to shape your shots. I'd recommend the TSi3 if you're looking for shot shaping.
You'll also find the TSi3 in Jordan Spieth's bag.
Distance
The TSi2 delivers decent distance thanks to its thinner face structure and hollow body design. I wouldn't claim it's one of the longest-distance drivers, like our favorite distance driver the Callaway Epic Max LS, but it's good.
I've got a faster swing speed, so I might need a custom shaft setting to adjust the driver with my swing. Although, if you hit the ball with a slower swing, it would still travel better than expected.
Forgiveness
The Titleist TSi2 driver has a special combination of forgiveness and performance, making it accessible to players of all handicaps.
I was most impressed by the driver's ability to adjust its center of gravity (CG) to meet your swing. This CG and a high MOI prevent weak shots from having awful results.
I found the driver slightly draw-biased, so that's a bonus if you're occasionally slicing your tee shots.
Accuracy
The TSi2 is consistent and has minimal variation in spin rates and launch angles.
The club is designed for golfers that want consistent speed and accuracy across the entire face of the driver. Oh, and it's got a great smash factor as well.
The high MOI design of the club also increases the stability of the club, which results in more consistent and accurate shots.
Feel/Look
With a glossy black finish and eye-catching red accents, the TSi2 driver has a streamlined aerodynamic and contemporary appearance.
The head form is compact and gently rounded.
The TSi emblem, which serves as an alignment guide, is emblazoned on the elegant crown design.
Sound
The entire titanium construction of the TSi2 driver, which contains no carbon, is one of its distinguishing qualities.
This design decision contributes to a balanced, traditional impact sound with a unique metallic "swoosh" and high-pitched pop.
However, the sound varies and becomes less crisp as hits move away from the clubface's center.
Features & Benefits of the Titleist TSi2 Driver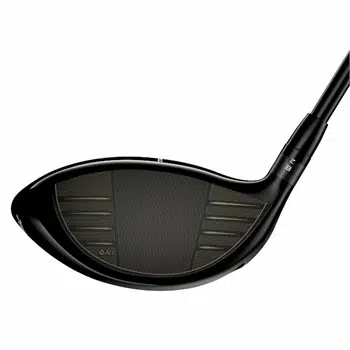 Now, let's check out the features you'll find in the TSi2 driver and how they'll benefit your golf game.
ATI 425 Aerospace Titanium
Titleist is the first and only company to employ the rare alloy ATI 425 Aerospace Titanium in its driver faces.
The alloy has a 4% greater ultimate tensile strength and a 30% higher ductility than conventional materials, making it stronger and more elastic.
The result is a bigger sweet spot and faster ball speeds.
Interesting fact: The ATI 425 Titanium is used in aerospace, jet engines, and NASA's Phoenix Mars Lander because of its strength-to-weight ratio.
Multi-Dimensional MOI
Titleist's MOI design for the TSi2 driver is multidimensional, unlike that of other manufacturers.
The face is stable vertically towards the crown and sole and horizontally towards the heel and toe.
Due to this, ball speeds are increased across a wider portion of the face, and spin and directional performance are tightened.
Fast Aerodynamics
The aerodynamic form of the TSi2 head is engineered to make the club feel faster and produce the most club head speed. The TSi2 has 15% less drag than the TS2 because of ATI's contribution.
Fined-Tuned Adjustability
The TSi2 driver has many adjustments to accommodate various swings and swing speeds.
For optimal ball flight, the SureFit hosel offers sixteen different lofts and lie combinations, and the removable back weight on the sole can change the stability and spin characteristics.
To make the necessary modifications for optimum performance, I'd advise you consult with a fitter.
Alternatives to The Titleist TSi2
There are many more options to take into account if the Titleist TSi2 driver isn't precisely what you're looking for and you're in the market for a new driver.
Here are some alternate choices to consider:
The Callaway Epic Speed delivers incredible forgiveness and distance. The Epic Speed really has incredible speed.
In order to boost ball speed and increase accuracy, it has cutting-edge aerodynamics and Jailbreak technology.
Pros
More forgiveness than predecessors.
Great feel and sound.
Huge sweet spot.
A.I. designed flash face technology.
Cons
Look might not be for everyone.
Newer models available.
The TaylorMade SIM 2 Max driver is from the SIM line of drivers.
Due to its enlarged head design, this driver has a sizable sweet spot, making it simpler to hit long drives even on off-center hits.
Additionally, it offers weighting choices that can be adjusted so you can perfect your shot form.
Pros
Much more forgiving than previous models.
Great distance and less spin.
Solid feel at impact.
Unique design and colors.
Cons
Not a lot of loft options for left-handed versions.
Other SIM options might confuse you.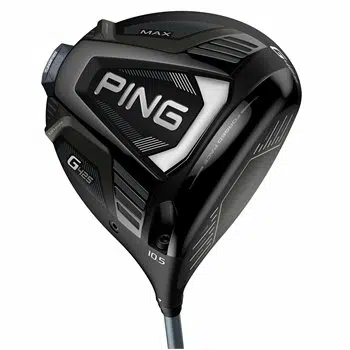 The G425 MAX gives golfers the best distance while still keeping accuracy thanks to its strong launch and low spin characteristics.
The 26-gram tungsten rear weight aids in optimizing the MOI and CG positions.
Read our detailed review of Ping G425 Max here.
Pros
Consistent ball speeds
Solid sound and feel
Impressive forgiveness
High MOI design
Cons
Box-y look might not be for everyone.
Priced higher than its competitors.
Things To Consider Before Buying the TSi2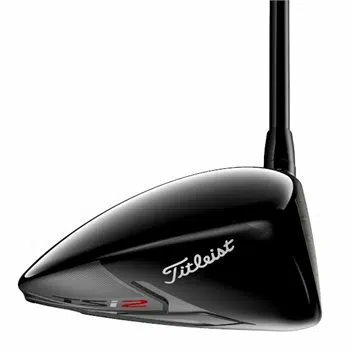 Prior to making your choice, here are a few things you should consider while buying the Titleist TSi2 driver.
Your Budget
Considering your budget goes without saying. If you find the TSi2 out of your budget, I recommend looking for cheaper drivers.
However, you'd be in for a treat if you can afford it without breaking the bank.
Your Skill Level
Your skill level is among the most crucial factors to consider when purchasing a new driver. Personally, I found the TSi2 great for a wide range of skill levels.
Although starting out, you should choose a more affordable driver suited for beginners. However, if you're an accomplished golfer, you'd need to spend more money to get your desired results.
Your Swing Speed
TSi2 is designed to deliver maximum speed at impact for golfers with slower swing speeds. If you've got a fast swing speed (higher than 100mph), I'd recommend you check out the TSi3 driver, which is better suited for faster swing speeds.
Here's a detailed comparison of the Titleist TSi2 and TSi3 drivers.
The Type of Driver
The kind of driver you require is another factor to take into account. The two most common categories of drivers available are players distance and game improvement.
Golfers who wish to enhance their overall game should use game improvement drivers.
They often have larger heads and offer more forgiveness than players' distance drives.
On the other hand, players' distance drivers are made for seasoned golfers who desire the most distance possible off the tee.
The TSi2 is a game-improvement driver that offers a great balance between distance and forgiveness.
Size Matters
Size does matter when it comes to drivers. Make sure to select a clubhead size that best fits your swing because the size of the clubhead impacts how much forgiveness it offers.
A few golfers might find the shaft length of this driver too long, so ensure you've got the right shaft length for yourself when you get this.
FAQs
Is the Titleist TSi2 Driver Forgiving?
The Titleist TSi2 driver is made to be forgiving. Due to its high MOI (moment of inertia), it's less prone to twist and turn on off-center strikes, leading to less distance loss and more accuracy. The TSi2 driver also has a variable face thickness design, contributing to better forgiveness on off-center smashes throughout the face.
What Handicap Is TSi2 Driver For?
This TSi2 driver is ideal for golfers between 5-16 handicap. Although, you'll find a lot of pros and beginners using the TSi2 as well. This is because the driver is great for golfers of a wide range of skills. It's a wonderful club for players who might have trouble maintaining consistency or who need assistance adjusting their ball flight due.
Is the TSi2 Good for High Handicappers?
High handicappers have many options, and the Titleist TSi2 driver is one of them. For high handicappers who might struggle with their confidence on the course, the driver's broader, more accommodating clubhead design that encourages confidence at address can be especially helpful to you.
Do Any Pros Use the TSi2?
Six professionals on the PGA Tour, including Sungjae Im, Brian Harman, and Thomas Pieters, are currently using the Titleist TSi2 driver, which is growing in favor among the best golfers. The TSi2 driver is now ranked as the sixth most common driver model on the PGA Tour by the PGAClubTracker.com database.
On the PGA Tour and other professional tours, professional golfers use the Titleist TSi2 driver. The TSi2 driver has been utilized successfully in competition by several players and brand advocates for Titleist. Adam Scott, Justin Thomas, and Webb Simpson are famous golfers who have used the TSi2 driver.
Final Thoughts
So, after reviewing the Titleist TSi2 driver in depth, I can confidently say it's among the best Titleist driver 2023.
This driver makes accurate, long shots that not only sound nice but feel terrific as well.
I believe that the TSi2 driver is a forgiving alternative that would help the majority of golfers of all abilities and handicaps, particularly high handicappers who have trouble maintaining consistency.
I know one thing for sure – with the right driver, you'll be hitting all your tee shots in the fairway. I used to have a driver that wasn't right for me, and I kept getting stuck in the rough. That cost me one extra stroke every time until I got myself a driver that suits my swing and skill.
Now would I buy the TSi2? With the right fitting, I'd love to put this beast in my bag.
Hopefully, this TSi2 driver review helped you understand the driver better. Now it's up to you. Would you buy the Titleist TSi2?

As a skilled golfer and wordsmith, Abdulmoiz brings a fresh and engaging voice to the golfing world. Whether he's on the course or at the keyboard, he strives to improve and inspires others to do the same.