Are you looking for a new driver that doesn't sacrifice performance for style? I'd recommend you check out the Mizuno ST200 driver. This driver is perfect for amateur golfers in the low-mid handicap range and offers great stability and control over your shots.
But before I share my findings and testing with you, here's a quick review of the Mizuno ST200 driver.
The Mizuno ST200 driver has the latest golf club technology — a multi-thickness face for maximum ball speed and a lightweight carbon composite crown. The result is a driver that delivers excellent workability and forgiveness, making it a great choice for golfers looking to take their game to the next level.
In this Mizuno ST200 driver review, I'll dive into the features and performance of the ST200 driver and recommend it to suitable golfers. So, let's take a closer look at the Mizuno golf driver.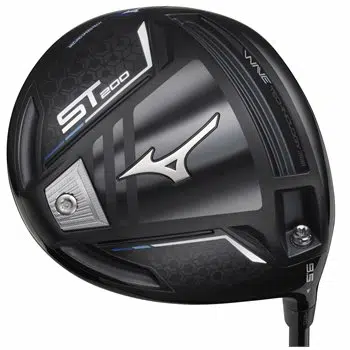 Pros
Classic design
Impressive ball speed and distance
The adjustable hosel allows customization of ball flight without changing swings.
Variety of shaft options
Lightweight and stable
Solid ball flights for hard hitters
Cons
It may not offer as much forgiveness
Limited loft options compared to some competitors
Mizuno launched their ST200 driver in 2020, which might've been the most underrated driver of the year. This Mizuno driver truly competes against the TaylorMade SIM driver and Cobra drivers.
Mizuno claims it to be 'tour ready, world ready,' which shows that the driver is capable of tour competitions and for any golfer looking to improve their tee shots.
The driver has many new features from its predecessors and an overall impressive performance. It's got a new beta-rich titanium face that also brings forgiveness. An improved CG and weight distribution allow more room for stability for golfers of all levels.
Key Metrics To Consider
These are my ratings for the Mizuno ST200 driver.
Note: All ratings are out of 100.
| | |
| --- | --- |
| Category | Rating |
| Overall | 92 |
| Distance | 93 |
| Forgiveness | 87 |
| Feel | 91 |
| Workability | 95 |
| Aesthetics | 96 |
| Price | 85 |
Verdict
The Mizuno ST200 Driver has a sleek, traditional look and advanced features; for example, a multi-thick face and lightweight carbon composite crown can deliver workability and forgiveness on the course. The adjustable hosel allows golfers to fine-tune their ball flight to fit their playing style.
The variety of shaft options ensures a perfect match for every golfer.
While it may not be the most forgiving driver on the market, it offers enough forgiveness for most golfers and more than makes up for it with its outstanding workability.
I highly recommend the Mizuno ST200 driver to any golfer looking to take their game to the next level. This driver is ideal for low-to-mid-handicapper golfers.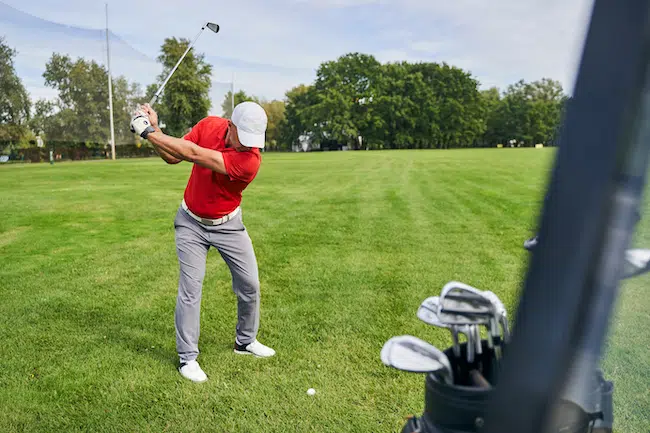 The Mizuno ST200 driver is an excellent choice for low-to-mid-handicap amateurs and golfers that want to take their driving game to the next level.
The Mizuno ST200 driver is best for golfers who prioritize distance, forgiveness, and accuracy off the tee. It's suitable for players of all skill levels, from beginners to professionals, as it can balance workability and forgiveness.
Golfers who struggle with slicing or hooking the ball will appreciate the ST200's stability and weighting system, which helps to reduce twisting on off-center hits. I noticed that the club face is draw-biased, so that's a bonus for golfers that slice often.
The driver's adjustable hosel also makes it a great option for players who want to fine-tune their ball flight and find their optimal loft and lie angle.
Things to Consider Before Buying The ST200
Here are a few things worth considering before you buy the ST200.
Your Skill Level: The Mizuno ST200 driver is ideal for mid-to-low handicap golfers looking to amplify their game. You should reconsider if you are a beginner or a high handicapper.
Swing Characteristics: If your swing has significant flaws or inconsistencies, this driver may not fit you best. This driver directly gives you workability and some forgiveness off the tee. If you rely a lot on the golf club's forgiveness, reconsider.
Shaft Options: The Mizuno ST200 driver has three shaft options. Choose the shaft that best fits your swing speed and preferences.
Adjustability: The Mizuno ST200 driver has an adjustable hosel that allows you to fine-tune your ball flight. Experiment with different settings to find the optimal configuration for your swing.
Aesthetics: Make sure to choose a driver that you find visually appealing and that fits your style. If you do, you might never get comfortable standing behind the ball.
Price: The Mizuno ST200 driver has a higher price tag than other options in its class. Consider your budget and determine whether this driver is worth the investment.
Your Current Driver: Compare your current driver with the Mizuno ST200. You won't regret your purchase if you think you're gaining more value.
Here are a few specifications of the Mizuno ST200 driver.
Specification
Detail
Loft Options
9.5°, 10.5°, 12.5°
Lie Angle
59.5°
Length
45.25 inches
Head Size
450cc
Swing Weight
D3
Shaft Options

Mitsubishi Tensei CK Blue 60
Fujikura Atmos Blue 5S
Project X HZRDUS Smoke Black 60

Adjustable Hosel
Yes
Headcover Included
Yes
Grip
Golf Pride M31 360 (standard)
Swing Weight
D3
Adjustability
Quick Switch Hosel allows for +/- 2 degrees of loft adjustability
Why You Should Trust Us
Our team spends thousands of hours trying out and researching golf equipment to help you take your game to the next level. Here's our product review process.
We can bring these reviews to you through the small commissions we earn if you buy through the links below.
How I Reviewed The Mizuno Mizuno ST200 Driver
I got a second-hand Mizuno ST200 Driver, in good condition, from GlobalGolf and played with them on the range and the course.
I researched and evaluated the Mizuno Mizuno ST200 Driver. Then an editor reviewed and fact-checked the list.
While reviewing this driver, I considered this:
Cost: The Mizuno ST200 is a game-improvement driver. Considering the prices of other drivers in the competition, I give the Mizuno ST200 Driver my value for money.
Distance: While testing the Mizuno ST200 Driver, I focused on the distance of my shots and gave them a rating regarding the results.
Forgiveness: This driver is designed to provide some forgiveness, so I hit a few mishits with the Mizuno ST200 driver to see how forgiving it is.
Feel, Appearance & Sound: A beautiful driver with a great feel and sound definitely helps. So, I rated the Mizuno ST200 Driver based on its appearance and feel.
Launch & Accuracy: Every golfer aims for a higher launch angle and more accuracy in their Driver. I rated the Mizuno ST200 driver based on its launch and accuracy.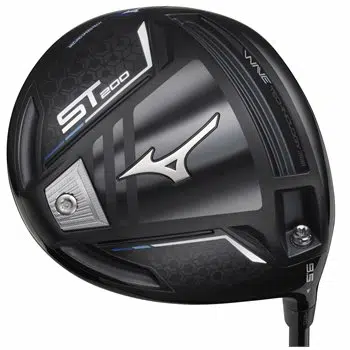 Many tour players use some of the best Mizuno irons and drivers because of their quality and consistency.
The Mizuno ST200 driver quickly gained popularity since its release for the 2020 golf season, and you'll find many positive Mizuno ST200 driver reviews.
The ST200 has received high praise for providing distance and forgiveness to golfers of all skill levels.
Mizuno has long been known for producing high-quality golf clubs, and the ST200 driver is no exception.
In this review, I will take a closer look at the features and performance of the Mizuno ST200 driver to help you make an informed decision before purchasing.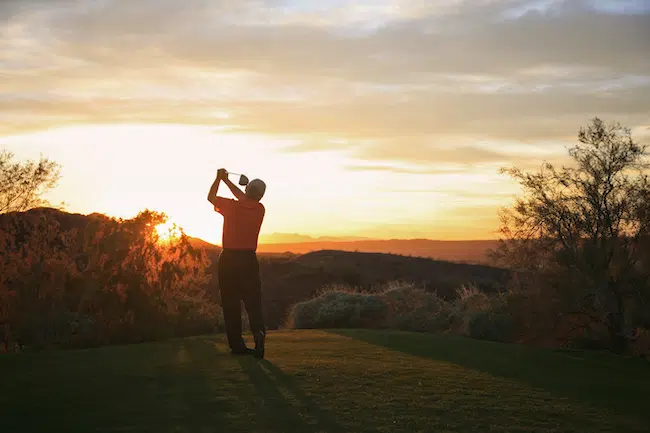 Below I will describe what I felt about the drivers' performance in different categories.
Overall
After a few rounds of golf, I concluded that the Mizuno ST200 driver is an impressive club. It delivers distance and is forgiving. It also provides a high launch, accuracy, satisfying feel, and sound.
The new cutting-edge technology brings a whole new dimension to improvement in golf driver manufacturing. This driver can help you hit far and give you a great feel. As an added bonus, the driver has full score lines that help you hit consistent drives even in wet weather conditions.
The ST200 is worth the investment for golfers serious about improving their game.
Distance
The Mizuno ST200 driver offers golfers an impressive distance off the tee. During my testing, I consistently saw impressive ball speeds and carry distances.
The ST200 driver's carbon composite crown allows for a lower center of gravity, which helps to increase launch and reduce spin for even more distance.
Forgiveness
The Mizuno ST200 driver also impressed me with its forgiveness. Mishits still resulted in decent distance and accuracy.
The driver's weight is distributed strategically to help reduce twisting on off-center hits, which is especially helpful for those who tend to miss the center of the clubface.
Accuracy
While distance and forgiveness are important, accuracy is also crucial when finding the fairway.
The Mizuno ST200 driver was consistently accurate and helped me hit more fairways during my testing.
The driver's adjustable hosel allowed me to fine-tune the loft and lie angle, which helped me find the optimal ball flight for my swing.
Launch
The Mizuno ST200 driver is designed to provide a higher launch than previous models, and the ST200 delivers.
I found that the driver produced a consistently high launch angle during my testing, which helped me maximize my carry distance.
Your launch angle has a lot to do with the loft on your driver. You'll find various lofts on a driver. As a rule of thumb, the more loft you have, the easier it is to hit and gain height.
Drivers can go up to 12 degrees of lofts, and if you're a beginner, you'll find a lot of confidence boost with a higher lofted driver.
Feel/Look
The Mizuno ST200 driver has a classic look and a feel that will appeal to many golfers.
The driver's blue and silver color scheme seemed stylish and easy to align at the address. The ST200 driver feels solid and powerful, providing confidence and control during the swing.
Sound
The sound of a driver can be a deal-breaker for many golfers, but I found out in my testing that the Mizuno ST200 driver produced a satisfying sound at impact.
The driver's Harmonic Impact Technology helps to create a powerful, crisp sound that is both pleasing to the ear and informative about the quality of the strike.
Your impact sound can also be affected by the ball you use. Check out the best Mizuno golf balls and pair them up with Mizuno equipment to get the most out of them.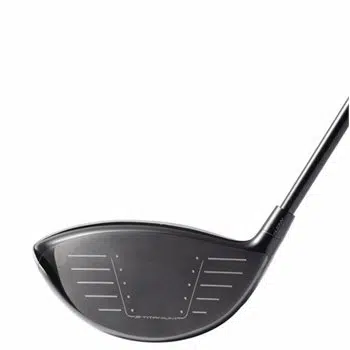 All these technical aspects provide a certain strength to the golf club. Let's look at this driver's technical aspects and features.
SP700 Titanium Face
The Mizuno ST200 driver features an SP700 Titanium Face. It's a high-strength, lightweight material that provides excellent energy transfer causing increased ball speed and distance.
Wave Technology
The Wave Technology in the ST200 driver is designed to push the center of gravity low and forward, resulting in a more penetrating ball flight and lower spin for more distance. This also gives you better results on shots lower on the face.
CORTECH Design
The CORTECH Design is a trademark name for multi-thickness face design innovation that helps to optimize ball speed on off-center hits, resulting in improved forgiveness and distance.
Harmonic Impact Technology
The Harmonic Impact Technology is a unique internal rib structure unlike anything you've seen. This helps to create a solid, powerful sound and feel at impact for better feedback and increased confidence.
Adjustable Hosel
The ST200 driver also features an adjustable hosel that allows you to fine-tune their loft and lie angles to optimize your ball flight and trajectory.
Quick Switch Adaptor
The Quick Switch Adaptor allows you to easily switch between different shafts to find the perfect combination of performance and feel for your swing.
SAT2041 Beta Ti Face
The SAT2041 Beta Ti Face is a high-strength, lightweight material that provides excellent ball speed and distance while maintaining durability for long-term use.
This is one of the materials used in multi-face construction and is 17% stronger than Mizuno's previous materials.
Amplified Wave Sole
The Amplified Wave Sole helps to increase ball speed and reduce spin by creating more efficient energy transfer from the clubface to the ball.
Low Spin Profile
The ST200 driver's low spin profile is designed to help golfers achieve a more penetrating ball flight for increased distance and accuracy.
Mizuno ST200 Driver — Other Models
The Mizuno ST200 has two other driver options that you can choose from.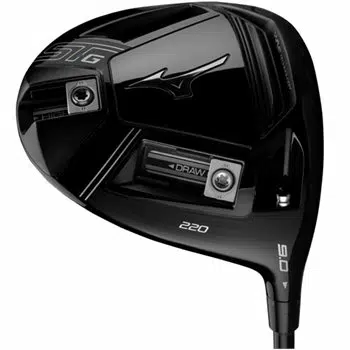 The ST200G includes Mizuno's intuitive Fast Track Technology, which allows golfers to adjust the driver's spin rate and trajectory with a simple sliding weight system.
The ST200G is ideal for golfers who want a driver tailored to their specific swing and ball flight preferences.
It is ideal for higher swing speed golfers as it can provide lower spin settings than the ST200 model.
The ST-X 220 is designed to help golfers who struggle with a slice. It features a lighter, more draw-biased design that encourages a right-to-left ball flight for golfers who tend to fade or slice the ball.
The Mizuno ST-X 220 driver review shows that it also has the highest launch conditions of all the ST200s.
The ST-X 220 also includes Mizuno's Harmonic Impact Technology, which enhances the feel and sound of the driver at impact.
The ST-X 220 is ideal for golfers who want a driver to help them straighten out their ball flight and find more fairways.
Mizuno ST200 — Alternative Options
If you're not going for the Mizuno ST200 for some reason, here are the best competitor drivers for the ST200.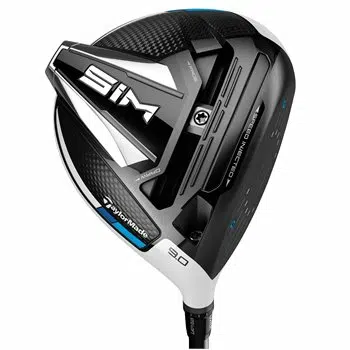 The TaylorMade SIM driver is one of the top choices for golfers who want maximum ball speed and distance.
Over the years, TaylorMade has proven itself to provide distance and forgiveness. It features a unique asymmetric shape and a revolutionary Speed Injected Twist Face design.
Pros
Unique shape
Speed injection technology
Forgiveness and distance combined
Less spin
Beautiful design
Cons
Expensive
Less forgiveness than other SIM models
The Cobra King Speedzone driver is a great option for golfers who want a customizable driver that delivers both speed and accuracy. Cobra designs are nice, and they always look sporty.
It features a CNC-milled face and a unique weighting system that allows golfers to fine-tune the driver's center of gravity for optimal performance.
Pros
Customizable
CNC-milled face
Consistent and powerful shots
Cons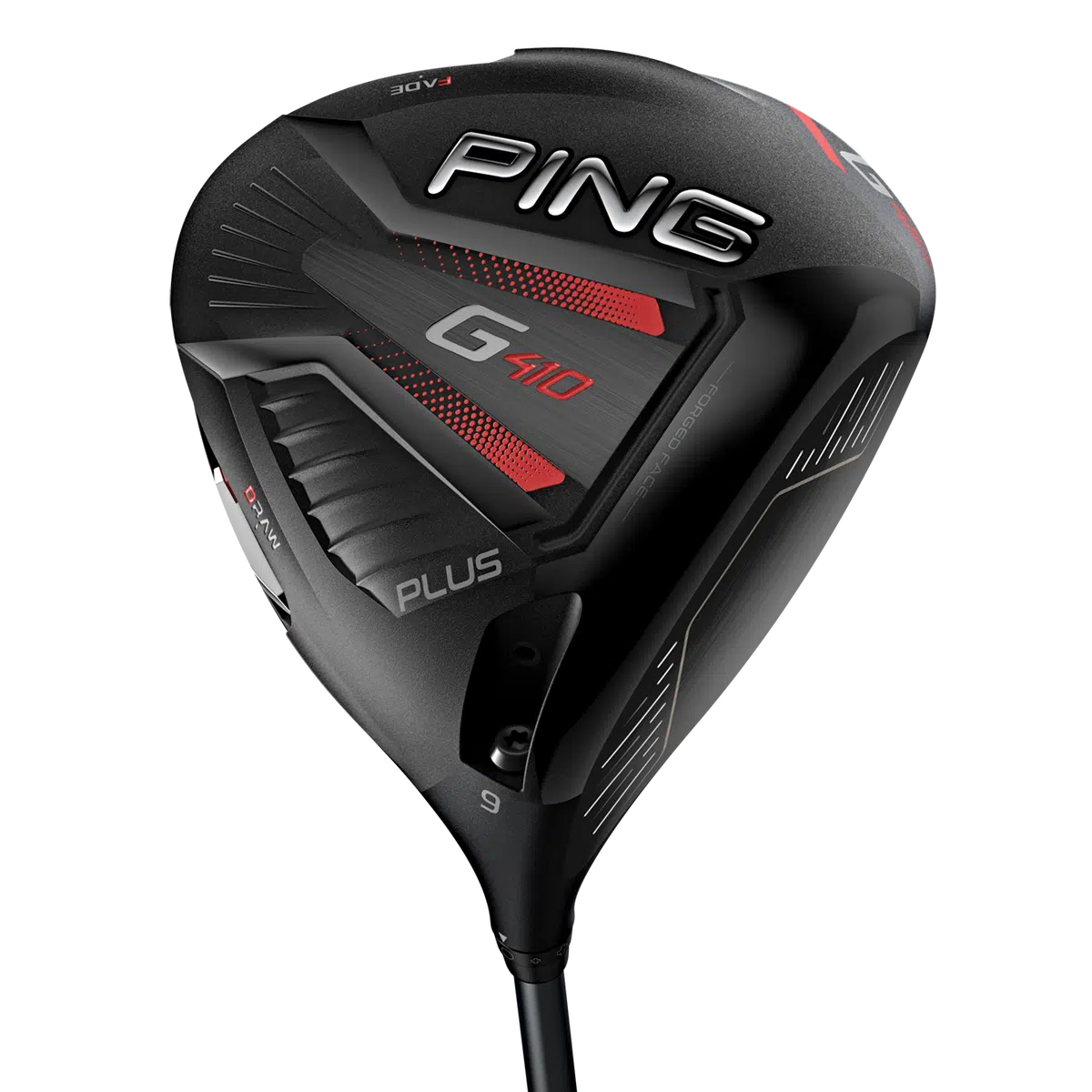 The Ping G410 Plus driver is a popular choice among golfers who want a forgiving driver that delivers both distance and accuracy.
Read our detailed review of the Ping G410 Plus driver.
Pros
Low CG and improved launches
Large sweet spot
Ideal for slow swing speeds
Adjustable settings
Cons
Expensive
Limited adjustability
FAQs
Is the Mizuno ST200 Forgiving?
Yes, the Mizuno ST200 driver is considered to be forgiving. It offers a carbon composite crown and Amplified Wave Soleplate technology to help distribute weight and improve stability, resulting in more forgiveness on off-center hits. However, it's not the most forgiving driver in its class.
When Did the Mizuno ST200 Driver Come Out?
The Mizuno ST200 driver was released in early 2020, It quickly brought the Mizuno company into the picture as Mizuno was already popular for irons. Now they have produced an innovative design with prime performance
Is Mizuno a Good Golf Driver?
Mizuno is known to produce good drivers, but they are not competing for the top of the list. However, Muzino is well-regarded for producing high-quality irons. Their focus on precision engineering and craftsmanship has earned them a loyal following among golfers of all skill levels.
Final Thoughts
I hope you found this Mizuno ST200 driver review helpful and informative! I tried to cover the best options for low-mid handicappers aspiring to improve.
Mizuno ST200 driver provides good workability but average forgiveness, in my experience.
If you don't decide to go with the ST200, you can check similar drivers in the same class with high reviews and excellent proven performance.
The best driver for you will ultimately depend on your individual preferences and playing style. Happy golfing!

As a skilled golfer and wordsmith, Abdulmoiz brings a fresh and engaging voice to the golfing world. Whether he's on the course or at the keyboard, he strives to improve and inspires others to do the same.