Mizuno is a legacy brand in the golf industry famed for its forged golf clubs, soft feel, and premium quality.
However, few golfers know that the company now manufactures golf balls.
In the post, you can read in-depth Mizuno golf ball reviews to see how their dimples match up to their grooves.
You'll notice that I have featured 3 golf balls, providing the best pick for low, mid, and high handicappers. While all of these balls deliver low driver spin and rapid speed off the tee, only two of them produce exceptional greenside spin. Keep reading to see which two.
What Is Different About Mizuno Golf Balls From Competitor Products?
Affordability
The sizeable difference that Mizuno golf balls provide over their competitors is affordability. You'll notice that their 4-piece premium urethane balls fetch significantly less than competitors such as the Titleist Pro V1 or TaylorMade TP5 X.
I must state that the Mizuno RB 566 ionomer cover is not as affordable as other distance balls. However, picking up a dozen will not break the bank.
Increased Dimples
I noticed that the Mizuno RB 566 V carries 566 dimples around the cover, which is more than you find on most golf balls. Besides the additional dimples, the engineers found a way to enhance the aerodynamics and delay the ball's descent for increased carry distance.
Durability
The one area where I feel Mizuno golf balls fall short is durability. Especially the RB Tour and RB Tour X, which carry soft urethane covers.
These golf balls scuff rapidly and lose their coloration, which may explain their reduced price tag. This is one area they need to improve to incentivize players to switch from the tried and tested legacy golf ball brands.
Our Research Parameters
Golfspan is independent and not pressured by manufacturers to recommend products. We were not paid for the reviews in this article. These golf balls were selected by our team, who have over 100 years of experience playing golf and thousands of hours reviewing products. We may earn an affiliate commission when you purchase something through our retail links.
The Best Mizuno Golf Balls For 2023
1. Best For Low Handicappers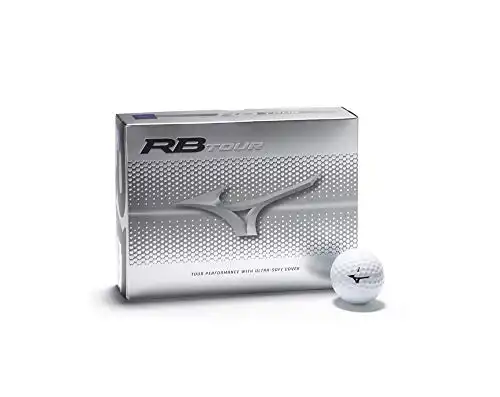 Pros
Affordable for a 4-piece urethane golf ball

Generates low spin off the tee

Creates explosive ball speed on long game shots

High greenside spin

Piercing trajectory increases your control
Cons
Durability

It does not suit players with a slow or moderate swing speed.
The 4-piece RB Tour golf balls earn my pick for the best Mizuno dimples for low handicappers. I found it generated minimal driver spin, accelerated ball speed, and superb greenside control offering all the features of a tour golf ball. Plus, I was surprised to see its affordable price tag for urethane-covered golf balls.
You'll find that these golf balls are powered by a Dual-core concoction that promotes maximum energy transfer for low spin and rapid velocity. In addition, the soft inner part of the core provides a tremendously soft feel.
Mizuno engineers positioned a high energy ionomer mantle between the cover and the core to further accelerate ball speed on long shots. I feel that it has the potential to deliver splendid distance off the tee. However, you require a higher swing speed to provide optimal results.
The penultimate piece of the puzzle is a soft urethane cover, which sinks into sharp wedge grooves to create rampant short-game spin.
I noticed that the cover provided minimal durability and scuffed after a couple of wedge shots or a trip into the bunker. My findings were confirmed by numerous Mizuno RB Tour golf balls reviews complaining about the same challenge.
Finally, I appreciated the piercing flight of the RB Tour golf balls, which improved my control, and reduced the risk of ballooning shots. This was made possible by the 360 Cone dimple design, which attracts fast air around the ball to delay descent for a farther carry distance.
Rating: 3.5
2. Best For Mid-Handicappers
Pros
It produces low spin on drives

Generates explosive ball pace on long shots

Promotes a mid to high launch on mid to long shots

Elevated greenside spin

Affordable for a 4-piece urethane golf ball
Cons
It does not suit slow swing speeds

The cover scuffs easily
The Mizuno RB Tour X carries similar features to the RB Tour, such as its 4-piece construction and 360 Cone dimple layout. However, the spin, launch, and flight make it ideal for mid to fast clubhead speeds. You'll find that several players fit into the mid-handicap bracket.
I felt the RB Tour X offered a firmer feel to the standard RB Tour, but it still performed optimally from tee green. Mizuno constructed these golf balls to produce moderate to low driver spin for a mid to high launch off the tee. This suits mid-handicappers who need an element of launch assistance for improved results.
Besides the driver spin and feel differences, the RB Tour X generates more greenside spin for improved control around the dancefloor. You'll feel the soft urethane cover gripping into your wedge grooves and shooting off toward your target, spinning aggressively.
I noticed that the high-spinning urethane cover also impacted the durability of this golf ball, as it was covered in knicks after a couple of holes. At this point, I realized why these balls were more affordable than other premium urethane designs.
Like the RB Tour, these golf balls possess a dual-core engine and a high-energy ionomer mantle. When they join forces, you'll enjoy explosive pace off the clubface and low spin for a long drive.
Rating: 3.5
3. Best For High Handicappers
Pros
It keeps your golf ball airborne for longer

Generates a high launch

Minimizes long-game spin

The golf ball lands softly

Prompts rapid ball velocity on long game shots
Cons
Reduced greenside spin

The straighter flight makes it challenging to shape your shots.
Of all the Mizuno balls I tested, the RB 566 provided substantial durability, thanks to their ionomer cover. They are also the most affordable Mizuno golf balls 2023 has to offer and are built for mid to high handicappers.
The RB 566 is a 3-piece golf ball with a high-energy core and ionomer mantle. This restricts spin and boosts velocity on tee shots. Conversely, its complex structure works to offer greater greenside control than you find in the average distance golf ball.
I usually despise the lack of creativity in a brand with numbers, but the RB 566 makes sense, given the whopping 566 dimples on the cover. Mizuno engineers added micro dimples within the larger dimples to prolong the rate of descent. You'll find this enables your ball to stay airborne for longer and increases carry distance.
In addition to keeping your ball in the air for longer, the 566 D-dimple patterns resisted deviation to produce straight flight. You'll find that this helps the average golfer to stay straight and long off the tee without hampering your short game control.
Although the ionomer cover did not produce rampant spin, the higher flight on the RB 566 prompted my ball to land softly and stop relatively fast.
Rating: 4
FAQ
How Long Has Mizuno Made Golf Balls?
Mizuno has made golf balls for 17 years, according to its website. They released their first golf balls to the Japanese market in 2005 and Europe in 2013. It wasn't until 2019 that they released their first range of golf balls on a global scale for all golfers to enjoy.
Mizuno RB Tour Vs. Pro V1 – Which Is Better?
From my experience, the Titleist Pro V1 is better than the Mizuno RB Tour. My choice comes down to durability, where I feel the Mizuno RB Tour falls short, ruling it out as a value-for-money option.
However, durability aside, the RB Tour and Pro V1 are on par. They both deliver exceptional greenside spin, accelerated ball speed, and low driver spin.
Where Are Mizuno Golf Balls Designed And Made?
Mizuno golf balls are designed in the Mizuno Technics Facility in the city of Yoro, Japan. However, it appears Feng Tay Enterprises manufacture the balls out of Vietnam.
Do Mizuno Golf Balls Conform To USGA Rules?
Yes, Mizuno golf balls conform to USGA rules, meaning you can use them in tournament play. Even the straight flight on the RB 566 remains within the rules' confines.
Are Mizuno Golf Balls Any Good?
Yes, Mizuno golf balls are good from a pure performance perspective. They deliver less driver spin and accelerated pace for increased length off the tee. Conversely, they provided superb greenside control. Especially the RB Tour and RB Tour X.
Where Mizuno golf balls fall short is their durability. The golf balls scuffed easily, requiring me to change the balls numerous times during my test round.
Final Thoughts
I have the utmost respect for Mizuno and its exceptional craftsmanship. However, I feel that their golf balls have a way to go to match the quality we have come to expect from their golf clubs.
Although I cannot fault the performance of their golf balls, I feel the reduced durability threatens their value for money. However, if you can look past replacing a ball every couple of holes, you will enjoy optimal distance and greenside spin from the RB Tour and RB Tour X.
I did enjoy the all-around tour performance of the two urethane-covered golf balls. However, their compromised durability and need for a high swing speed rule them out for the average golfer.
Therefore, despite its reduced greenside spin, I found that the Mizuno RB 566 V is the best performer in our Mizuno golf balls review. It is durable, provides ample distance, lands softly on the green, and suits the average golfer.
Read More: If you want to see a broader selection of products before deciding, learn about the best golf balls for 2023.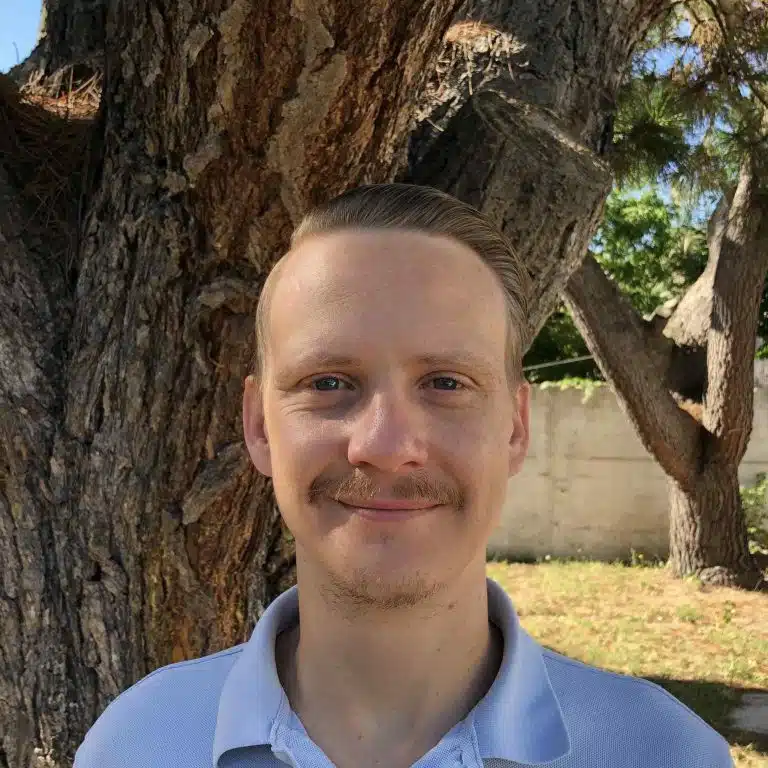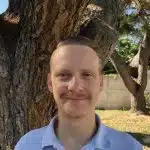 Matt is a seasoned golf equipment writer and sports fanatic. He holds a Postgraduate in Sports Marketing and has played golf for over 28 years.