The best Mizuno irons are a top choice for most golfers, including the pros. I've played golf for decades and love playing with these irons. I've been fortunate to test each of these irons, and I agree with players who praise Mizuno for their quality craftsmanship and the pure feel of their irons.
The only downside is that most of their products cater to superior golfers. Are the best Mizuno irons right for you? Let's see.
Here are the 5 best Mizuno irons:
JPX 923 Hot Metal Irons – Best Overall
Pro 223 Irons – Best For Pros
JPX 921 Tour Irons Set – Best  For Low Handicappers
Pro 225 Irons – Longest Mizuno Irons
Pro 221 Irons – Mizuno Clubs With The Best Feel
Any serious golfer will want the details on each of these sets. You can check out the specs for inspiration even if you don't pick up one of these.
When Mizuno started manufacturing athletic wear in 1907, few would have pegged Mizuno as a future quality golf club metalsmith. But today 2017 survey by Golf World* revealed that 36% of tour players would play Mizuno irons if they had no sponsors. That was 13% more than the second-placed TaylorMade.
Now, let's get to the fun stuff and cover the pros, cons, and specs of all the top Mizuno irons.
Why You Should Trust Us
Our team spends thousands of hours trying out and researching golf equipment to help you take your game to the next level. Here's our product review process.
We can bring these reviews to you through the small commissions we earn if you buy through the links below. 
How We Reviewed These Products
Golfspan only shares equipment and brands we trust. 
I'm an experienced golfer of 28 years and thoroughly researched and evaluated the products shared below. Then an editor reviewed and fact-checked the list. Finally, we conduct regular content audits to update and revise our reviews to ensure you receive the latest information. 
To select these irons, I considered these criteria:
Cost
Launch
Speed
Spin
Feel
Distance
Accuracy
How do Mizuno irons compare against the best golf irons? Read more.
The Best Mizuno Irons for 2023
Pros
Highly forgiving
Generates accelerated ball speed across the clubface
Increased face flex
Drown vibrations on off-center strikes
Extreme perimeter weighting enhances stability on mishits
Cons
Mid-handicappers may not approve of replacing long irons with hybrids
Expensive for a set of game improvement irons.
Rating: 4.5
This season, the JPX 923 Hot Metal irons are my top pick for Mizuno irons. They're the most forgiving Mizuno irons, a quality necessary for every average golfer. Trust me, these bad boys are the real deal. I've swung a lot of irons in my time, but these are the undisputed champs when it comes to forgiveness.
Engineered to win, these clubs are designed with extreme perimeter weighting and a rock-solid stability frame. Translation? Even if you don't hit the ball square on, your shots will still be stable, accurate, and go the distance. That's the kind of reliability I want when I'm staring down a long par-4.
Here's the kicker. Mizuno threw in a Seamless Cup Face paired with COR-Tech. Sounds like rocket science, right? Well, it's all aimed at giving you that sweet, sweet ball speed. Even your mishits will be getting envious looks from the guys in the next fairway.
Let's talk about that Pearl Brush Finish. Not only does it make these irons look like a million bucks, but it also cuts down glare so you can focus on crushing that ball. And the Harmonic Impact Technology? It feels like shaking hands with an old friend and makes a sound as sweet as a rock ballad.
In short, if you're a mid-handicapper and you're not swinging these Mizuno irons, you're missing out, big time. They're forgiving, powerful, and damn, do they look good in the bag. Mizuno, you've outdone yourselves with these.
2. Pro 223 Irons – Best Mizuno Irons For Pros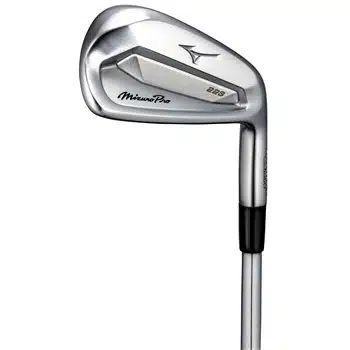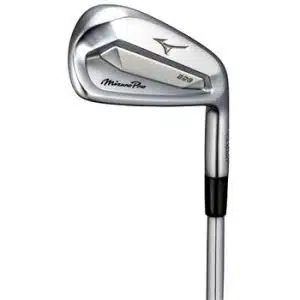 Pros
Soft feel
Delivers explosive ball speed
Encourages optimal distance
Promotes maximum workability
Provides control around the green
Cons
Limited forgiveness
Expensive
Rating: 4
Listen, if you're a low-handicapper or a pro looking to up your game, you've gotta check out Mizuno's Pro 223 irons. Here's the deal: these clubs find that sweet spot between performance, distance, and accuracy. But if you are looking for forgiveness, you'll want to consider the JPX 923 Hot Metal irons
First off, the Pro 223 nails it with traditional lofts but still delivers on ball speed. That means you don't have to sacrifice distance for control. As a guy who typically plays with low spin, I found myself hitting longer with these irons compared to the 225s—all thanks to that added spin.
Mizuno didn't skimp on materials, either. We're talking 1025E pure carbon steel, crowned with a layer of soft copper, leading to one of their softest creations. Feels like a dream on contact, especially those center strikes. These irons are responsive; they let you shape shots like an artist and plant those approaches right next to the flag.
For you tech-heads, the long and mid-irons feature forged Chromoly with a micro-slot that slims down the face to just 2.4mm. The result? Ball speed that's through the roof. On the flip side, the short irons and wedges give you that buttery feel for laser-like control around the greens.
So, to sum it up: if you're in the market for a club that brings performance and finesse into one neat package, the Pro 223 is your iron.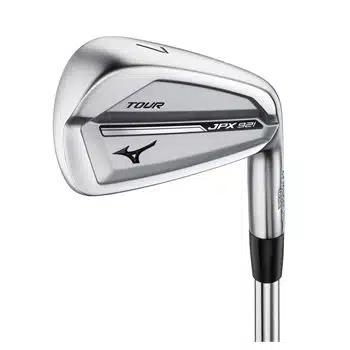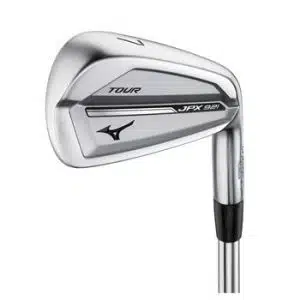 Pros
Exceptional feel
The long irons are stable at impact
The short irons produce optimal turf interaction
Crisp acoustics
Anti-glare finish
Cons
Minimal forgiveness
Expensive
Rating: 4
Mizuno constructed the JPX 921 Tour irons to deliver optimal consistency and playability. These traits are appealing to lower handicappers. I found these longer clubs produce straight, consistent ball flight, while the shorter irons and wedges provide exceptional control and feel.
The engineers employed a Stability Frame for the long irons, prompting toe bias weighting. This means I still had plenty of ball speed on off-center strikes and increased moment of inertia (MOI). As a result, my clubface resisted twisting through the swing to remain square at impact, leading to straighter shots.
An ultra-narrow sole is featured on the short irons and wedges to enhance turf interaction. I love how the design encourages your clubhead to glide swiftly over the turf, ensuring clean contact from any lie. That is especially useful on wedge shots where you need to get under the ball to generate increased spin.
Furthermore, the JPX 921 Tour Irons contain Harmonic Impact technology for a superb feel and sound. A thick cavity pad eradicates vibrations for a pure feel at impact. Finally, an anti-glare Pearl Brush finish coats the irons to avoid distractions during your swing and setup.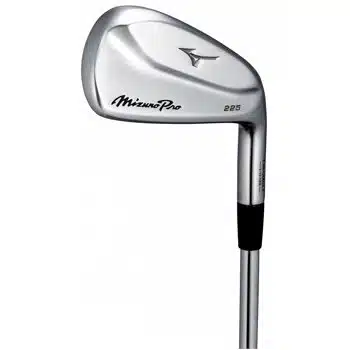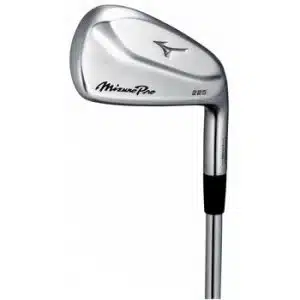 Pros
Produces explosive ball speed off the clubface
The long irons deliver a high launch
Longer irons encourage straighter shots
Shorter irons and wedge deliver optimal turf interaction
Soft feel
Cons
Minimal forgiveness
High price tag
Rating: 3.5
Golfers seeking increased distance in their game need clubs that produce explosive ball speed off the face. Therefore, the Pro 225 range is our number-one choice for the longest Mizuno irons. The long sticks deliver high, straight flight, while the wedges and short irons offer exceptional control around the green.
The 2 to 7-iron in this set contains 28.5-grams of tungsten weighting. For me, this encourages a high, straight-flying golf ball for consistent distance and accuracy in this area.
In addition, the 2 through 8-iron contains a grain-flow forged Chromoly clubface and hosel. This layout combines with CORTech to reduce face thickness by 0.2 mm, leading to rapid ball speed. When you combine the high launch with accelerated ball velocity, you achieve optimal yards and accuracy in your long iron game.
The short irons and wedges in the set are laser welded to induce a partial hollow build. This construction improves turf interaction, leading to clean contact from any lie on the golf course.
5. Pro 221 Irons – Mizuno Clubs With The Best Feel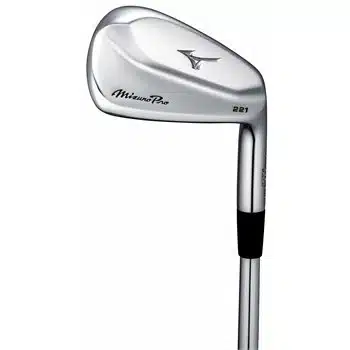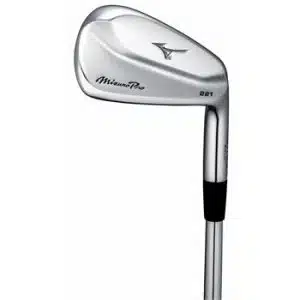 Pros
Buttery soft feel
Muted acoustics
Delivers optimal playable
Improved turf interaction
Cons
Fetches a high price tag
Limited forgiveness
Rating: 3.5
Two words sum up the Mizuno Pro 221 irons; soft and workable. These short, compact irons are the best Mizuno irons for feel.
The compact profile of these blades empowers them to generate the desired sidespin for a draw or fade. It allows superior golfers to work the ball left and right for increased control and consistency.
On top of its playability, Mizuno inserted a soft copper underlay underneath the nickel chrome. This underlay absorbs shocks to shield the palms of your hands on off-center strikes. In addition, the engineers repositioned the mass in the muscle pad of the irons to mute the sound.
Furthermore, these irons deliver excellent turf interaction that helped me make solid contact with my golf ball.
Read more: If you're looking for more options for help, check out the best game improvement irons.
FAQs
What Does JPX Mean in Mizuno?
JPX stands for "Japan Performance Extreme." It is a line of golf clubs from Mizuno that are designed to be more aggressive and distance-driven than the MP (Mizuno Pro) line. The JPX line was developed for the Japanese market but is now available worldwide. The JPX line includes a variety of irons, wedges, and putters. The irons are known for their forgiveness and distance, while the wedges are known for their feel and control. The putters are known for their alignment and forgiveness.
Did Tiger Woods ever use Mizuno?
Yes, Tiger Woods used Mizuno irons to win his first major championship, the 1997 Masters Tournament. He used a mixed set of Mizuno MP-29 and MP-14 irons, with the MP-29s for the long irons and the MP-14s for the short irons. Woods also used Mizuno wedges during this time.
After his win at the Masters, Woods switched to Titleist irons, which he used for the rest of his career. However, he has spoken fondly of his Mizuno irons and said they were the best irons he ever played.
Are Mizuno Irons Good?
Yes, Mizuno irons are good. They are durable, well crafted, and deliver an exceptional feel. In addition, the company has manufactured golf clubs since 1933 and has maintained the quality and performance of its products,
Are Mizuno Irons The Best?
Mizuno irons are the best commercial irons you can acquire for feel and playability. However, they are not ideal for golfers on a budget or those seeking forgiving iron products.
Read more: For more options, this is the full review of the most forgiving irons.
Why Do Mizuno Irons Feel So Good?
Mizuno irons feel good because most products are forged from steel in their factory in Hiroshima. The precise process helps the engineers produce irons that deliver the desired feel and acoustics at impact. In addition, modern Mizuno irons contain a soft copper underlay. It works to eradicate unwanted vibrations for a soft feel through contact.
Which Mizuno Irons Are Best For Low Handicappers?
Our review revealed that the JPX 921 Tour irons are the best option for low handicappers. They produce straight and high long iron shots.
Conversely, you enjoy optimal turf interaction in the lower end of your golf bag. That gives you added control around the greens for a superior short game.
Which Are The Best Mizuno Irons For Mid-Handicapper Golfers?
Since mid-handicappers require forgiveness, the JPX 923 Hot Metal irons are the best option for mid-handicap golfers. They offer the highest level of forgiveness and consistency on off-center strikes.
Which Mizuno Irons Are Best For Me?
Do you require forgiveness, or are feel and playability essential? If you answered yes to forgiveness, the best irons are the JPX 923 Hot Metal irons. However, if you seek a soft feel and playability, think about the Pro 221 irons.
In addition, the Pro 225 irons are built for golfers searching for extra yards, while the JPX 921 Tour clubs work for lower handicappers. Lastly, the Pro 223 irons are suited to professional golfers.
If you're a beginner, check out the full review of the best irons for beginners.
Conclusion
If you're on the hunt for the best Mizuno irons, you've got a variety of excellent options tailored mostly for low handicappers and professional players who prioritize feel and workability.
For the average golfer seeking a blend of forgiveness and consistent performance, the JPX 923 Hot Metal irons stand out as a top choice.
If you're in pursuit of unparalleled soft feel and precision playability, don't overlook the Pro 221 irons. For golfers aiming to maximize distance, the Pro 225 irons have got you covered. Advanced players will find the JPX 921 Tour irons to be well-suited for their needs. Lastly, if you're a top-tier golfer eyeing the professional circuit, the Pro 223 irons are worth serious consideration.
In my personal experience, testing these irons has shown me where my game can go with the right irons. The blend of forgiveness, feel, and workability these clubs offer can be a game-changer, so here's to saving up for a pair of the top Mizuno irons.
Reference: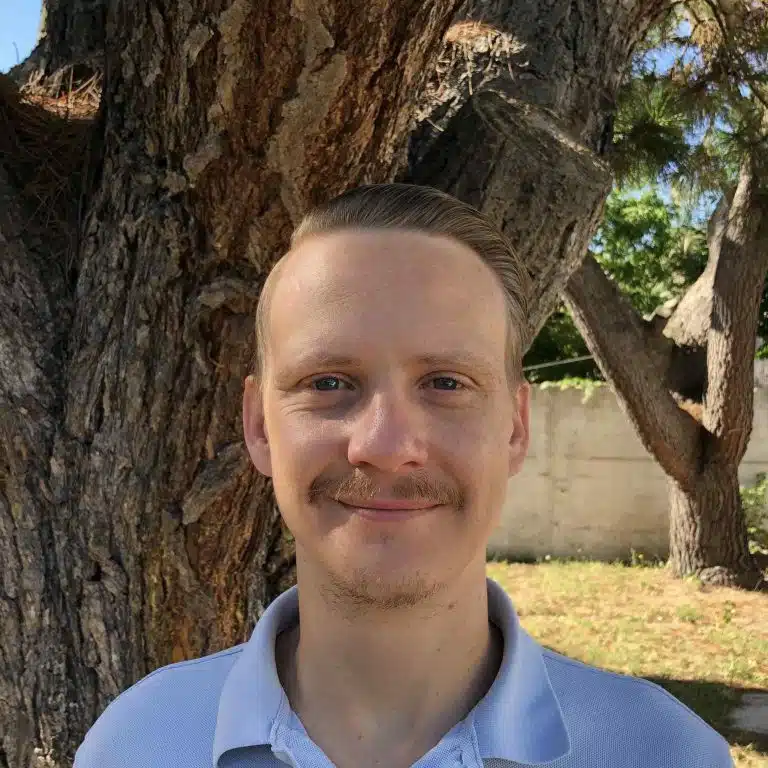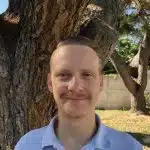 Matt is a seasoned golf equipment writer and sports fanatic. He holds a Postgraduate in Sports Marketing and has played golf for over 28 years.