Everyone knows about Titleist, Callaway, and Srixon in the golf ball world. But there are also solid choices that are not household names like that. 
Can Kirkland golf balls help your game at lower prices than the premium brands?
Kirkland makes balls that are great for golfers who are looking for a lot of value. But most golfers don't know that you're not giving up much performance compared to the top brands. 
These budget-friendly golf balls aren't for everyone, though. Read this full Kirkland Golf Ball Review to learn if these balls are right for you. 
Want to improve your swing?
Check out these
simple golf drills
for free. Some of them you can start at home. You'll also see an offer to work one-on-one with a golf pro and learn how A.I. could improve your swing. 
Kirkland 3-Piece Golf Balls Review
Pros
Urethane cover feels great off the club face.

Cheap price for two dozen golf balls.

Made for average and high handicap golfers that want distance.

Unique choice compared to playing the typical household names in the golf industry.
Cons
If you value name brands, then this is not the answer.

Might not be soft enough for the needs of some golfers around the green.

The ball will not be able to produce a lot of backspin.
Rating:

★★★☆☆
Kirkland Signature 3-piece v2.0 urethane cover golf balls are produced in China, and they became very popular in 2016 with their crazy low price of $30 for 24 golf balls. 
The average cost for 12 golf balls is around $30, so you're getting a great value.
Kirkland has a few different types of golf balls on the market, but their 3-piece signature golf balls are their most popular product. They are aimed at beginner and average golfers that want an incredible price and performance, just like other name brands.
If people regard the price and value most, then this is a wise option to look into.
Who Is The Kirkland Signature Golf Ball Suitable For?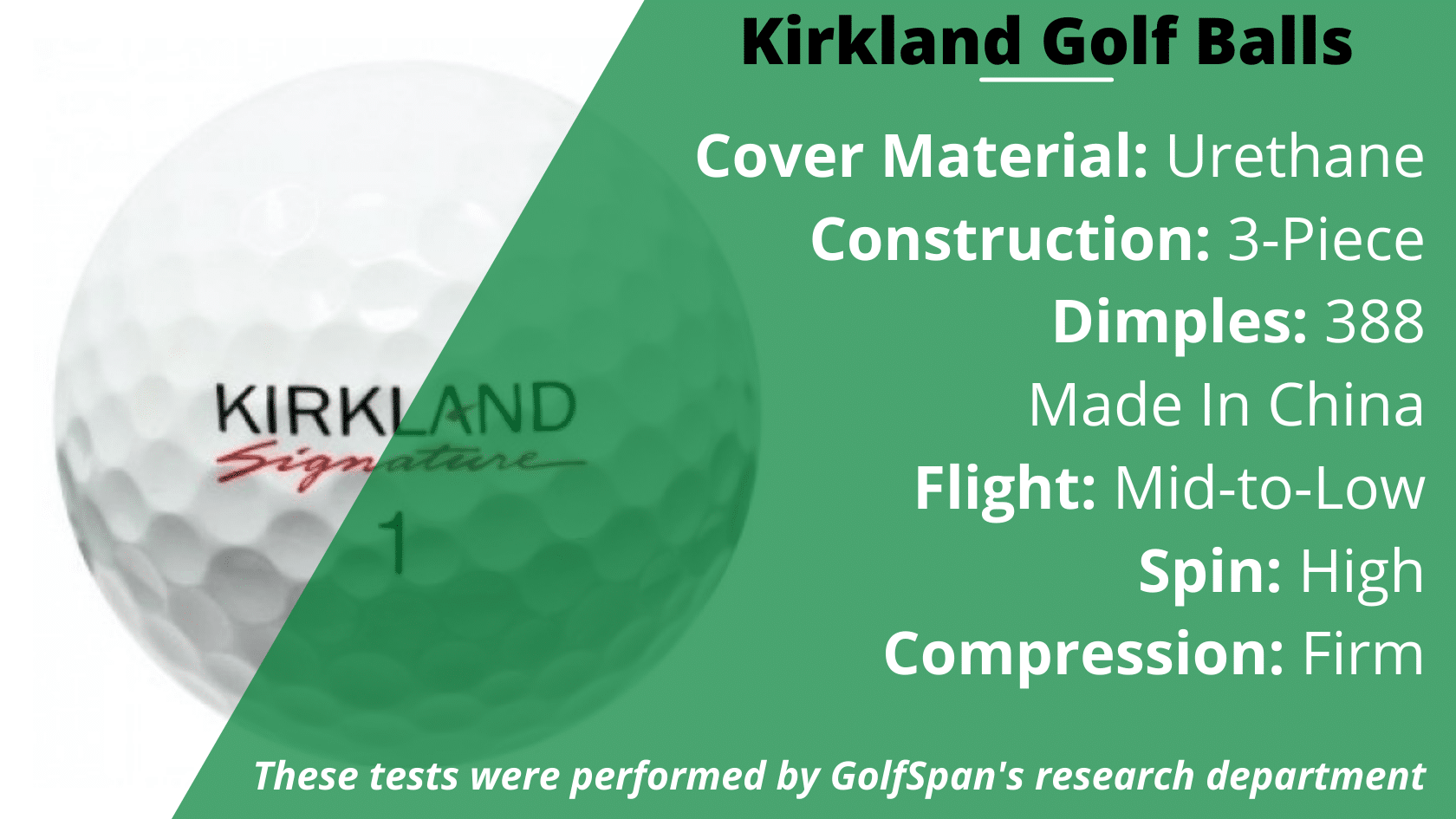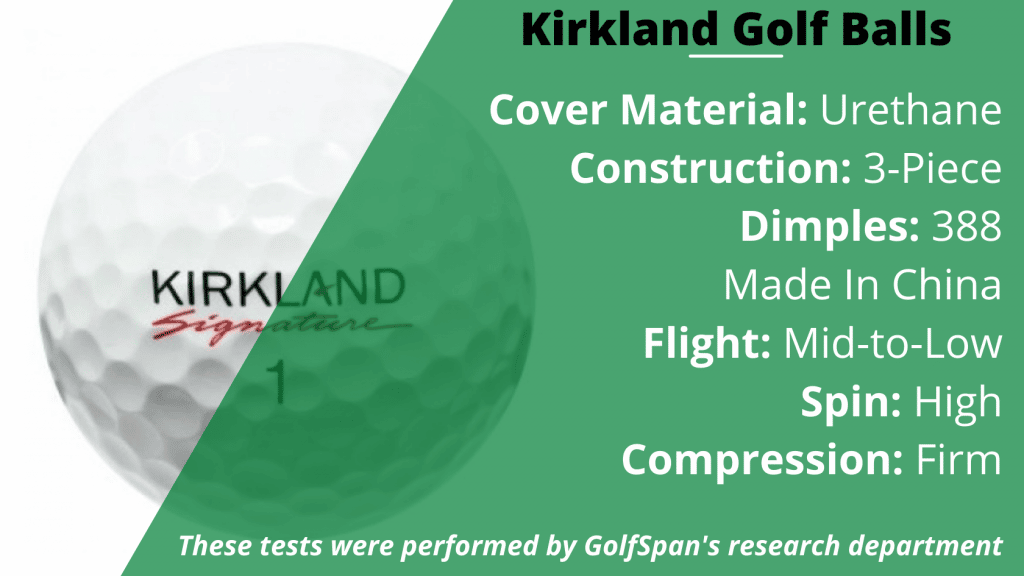 While the urethane cover is very satisfying off the club face, it is not the softest golf ball out there. For players that are not into super soft golf balls, then this might be a good option for you.
It goes without saying that if you want a reasonable price for golf balls, this is an excellent pick to hit the course with and play your round of golf.
There are 4-piece versions floating around, but according to a few sources online, they are not producing those golf balls anymore. If you do find a dozen or two, you must have searched pretty hard for them.
The 4-piece version will probably suit more experienced golfers with much higher swing speeds than those who use the 3-piece version.
Features and Benefits of Kirkland Golf Balls
Cost-Effective
I may sound like a broken record, but the price is one of the most significant factors that come into play in the golf industry for a lot of golfers. Kirkland golf balls v2.0 are aimed at players that want to pay $30, but instead of one dozen golf balls, they get two!
Buying golf balls in bulk like that does make for a good deal and is not going to make you feel guilty for going for the green in two over the water. Losing one of the Kirkland golf balls is a pretty affordable expense.
Distance
Since these golf balls are aimed at high handicap golfers and average players, you can bet that there will be good distance involved. The reviews that I am seeing floating around are evident of this fact.
Distance is exactly what we are all after, so why not see if Kirkland golf balls will help you in that department?
Soft Cover
The last major thing I will point out is the urethane cover on the 3-piece version. They have an incredible feel for a distance golf ball. Not many distance balls aimed at average golfers have a soft cover for added feel, but these do!
Alternatives
In no particular order, here are three other options for you to check out and see how they stack up to Kirkland golf balls.
Srixon Soft Feel

TaylorMade Noodle Long & Soft

Wilson Staff Zip
The first ball I will point out is from a much more well-known brand than Kirkland. Srixon is known for how soft their balls are, especially with the soft feel version.
I recommend this golf ball over the Kirkland 3-piece if you are looking for a much softer ball with a slower swing speed. The ball compresses the best with lower swing speeds. For more peace of mind, it is also rated exceptionally well all over the golf website world.
The second suggestion is the Noodle line of golf balls. As far as performance, this is very similar to the Kirkland line of golf balls. You really can't split the specs of these two and really can't tell them apart with performance. 
It really is just a comparison between which brand you want to play with and the price that you are willing to pay. The Long & Soft balls are priced a bit higher than the Kirkland Signature balls.
The third recommendation I have for you is from Wilson Staff, yet another golf brand with many options catered to average and beginner golfers. 
The price of the Wilson Staff Zip golf balls is actually in the same range as the Kirkland balls in this review. The Wilson Staff Zip golf balls are also the same kind of ball primarily for distance but also have a nice feel for impact on the club face.
FAQs
Are Kirkland Golf Balls The Same As Pro V1?
No, Kirkland golf balls are not the same as Pro V1 golf balls. Pro V1s are for low-handicap players who are very familiar with their game and how they want their shots to react. The cover on a Pro V1 is much softer and therefore more susceptible to damage if not struck correctly. 
Pro V1s are also among the most expensive golf balls on the market. 
Are Kirkland Golf Balls Any Good?
Yes, Kirkland golf balls are good as they provide distance and an adequate amount of spin for a wide range of golfers. They are also sold in 24 packs, so you don't have to make as many trips to the golf store throughout the season. If you tend to lose ball during your round, consider Kirkland because they will help you score better, and you won't feel as bad if you lose them. 
Who Makes Kirkland Golf Balls?
Kirkland golf balls are made by a Chinese company called Qingdao SM Parker. This company is also responsible for Nassau golf and some of Taylor Made's manufacturing. However, just because they make Taylor Made balls doesn't mean Kirkland is the same. They use a much different 'recipe' when making those than they do when making products for Kirkland. 
What Are Kirkland Golf Balls Equivalent To?
Kirkland golf balls are equivalent to Srixon Soft Feel golf balls. Although Srixon makes many different golf balls, these are the closest to the Kirkland brand. Kirkland golf balls are slightly more firm and offer more durability. If you find your shots don't hold greens well with Kirkland golf balls, try the Srixon Soft feel. 
Do Kirkland Golf Balls Spin?
Yes, Kirkland golf balls spin. They are made to help mid-high handicappers hold greens better and improve their feel on short-game shots. They aren't the most spinning golf ball you can get, but for this price, Kirkland makes a durable golf ball that can spin.
Are Kirkland Golf Balls Soft?
Yes, Kirkland golf balls are soft when compared to other golf balls in the same price range. Most golf balls at this price point are very hard and made to only offer distance. Kirkland has created a ball that appeals to golfers looking for both length and feel around the greens. The soft urethane cover adds spin and helps you gain control over delicate shots.  
Where Are Kirkland Golf Balls Manufactured?
Kirkland golf balls are manufactured in China. They are made by the same company that makes Taylor Made and Nassau golf products. Many golf products are manufactured overseas in order to save money on production costs. With equipment prices rising each year, we shudder to think how much everything would cost if it were made in North America. 
Are Kirkland Golf Balls Good For High Handicappers?
Yes, Kirkland golf balls are good for high-handicappers. They offer versatile performance that will help them from tee to green. The soft cover performs better than other high-handicapper golf balls and is priced moderately. This will take the pressure off your shots over water since losing them won't hurt your wallet as much. 
The Verdict
Overall, Kirkland golf balls have a fantastic performance for a brand that does not get as much recognition as others do. It is undoubtedly worth your time to check out a dozen or two and see if they are your ideal golf ball for your game and feel.
Check out the customer reviews of the Kirkland golf balls more information
If you found this review helpful, then please go ahead and share it! Also, thank you for reading.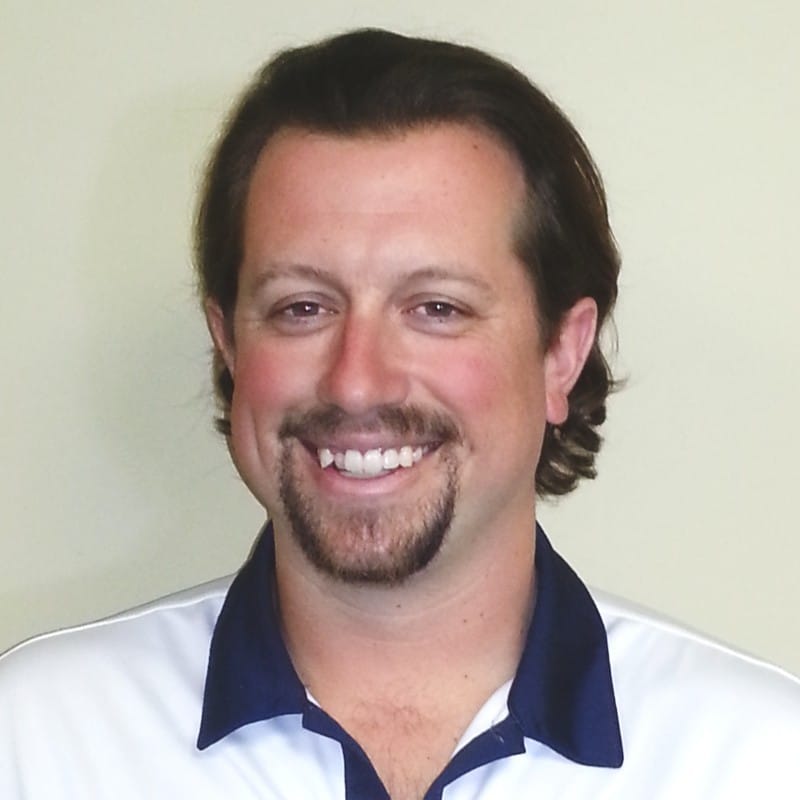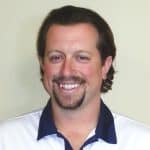 Clint became the Head Teaching Professional at one of Toronto's busiest golf academies and was featured on Canada's National Golf TV program, "Score Golf Canada," twice. He now tests and reviews golf equipment and gets to enjoy the game he loves whenever he wants while helping people lower their scores.