The quantity of designs Titleist and Srixon, demonstrates the array of selections available to you when acquiring balls. Given their dominance in the golf ball industry, I have decided to review the Srixon Z Star xv vs Pro V1x to see which ball is best suited to your game.
Things to consider before buying golf balls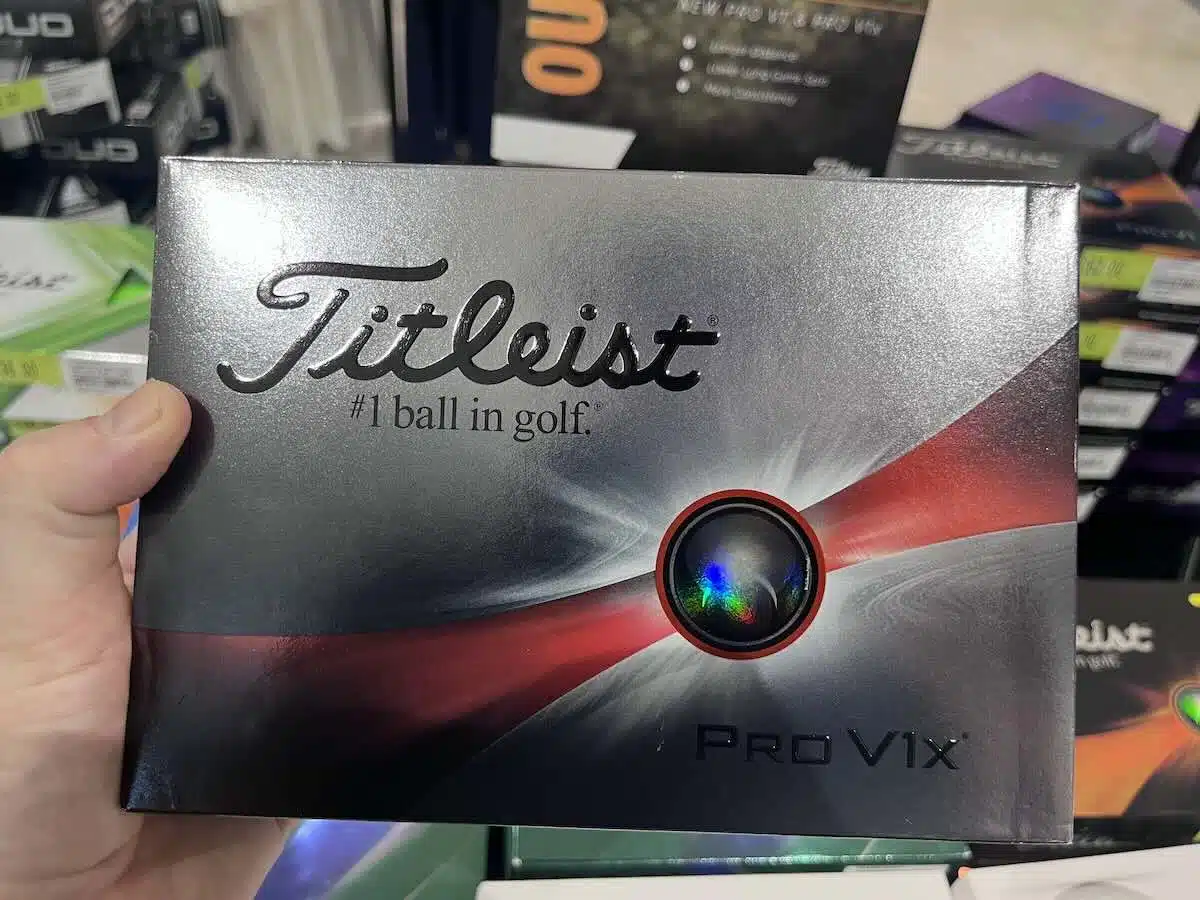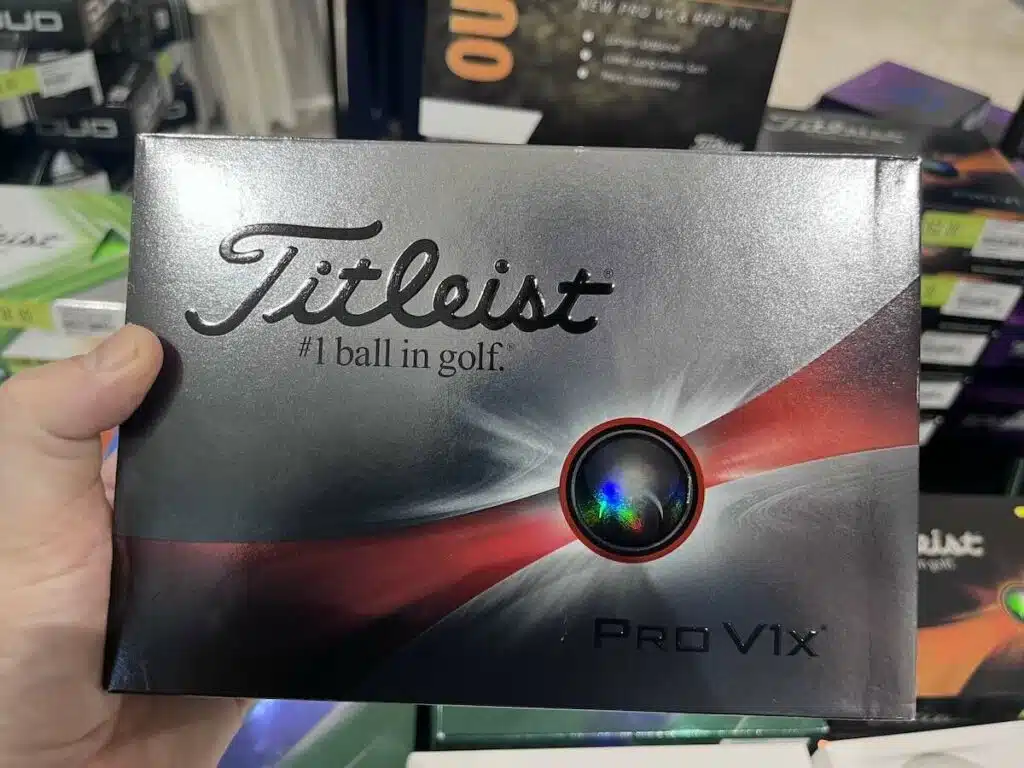 I highly recommend that you visit your coach or local golf store to get fitted for a ball. They will get you set up on their launch monitor, which will analyze your ball's performance on drives, long irons, and pitch shots.

Clint McCormick, Class A PGA Professional and Degree in Golf Management
From your handicap to course conditions, budget, and preference. There are a variety of factors that you need to consider before buying your next box of balls.
Budget
The price of premium balls can quickly add up, and it is for this reason I recommend them only for premium players. At $4 a pop, the cost of your round can quickly add up if you lose multiple premium quality balls. It is advisable to consider lesser-known ranges if you are plowing through a box of a dozen balls every month.
Due to the variety of options on the market, you can buy 2 dozen mid-price golf balls for the same price as a dozen premium balls. These mid-range balls may contain different materials, but they offer you the same features and benefits as premium range products.
Higher handicappers should save their money on golf balls and consider used or refurbished products. Beginners should save their money for green fees and coaching. Don't waste it on new and expensive golf balls.
Ball Fitting
Many of you would have been for a club fitting when shopping for irons. This fitting helps you determine which clubs are best suited to your game by analyzing various data points. Shopping for balls is no different.
I highly recommend that you visit your coach or local golf store to get fitted for a ball. They will get you set up on their launch monitor, which will analyze your ball's performance on drives, long irons, and pitch shots.
You may feel that you are hitting a ball well on the course, but it is always advisable to use data to back up those facts. Ball fitters give you feedback on your ball speed, backspin rpm, launch angle, carry, and total distance. Enabling you to make better-informed decisions.
How Many Balls Should I Purchase?
If you are buying a ball for the first time, I always recommend purchasing a sleeve of three. You will not break the bank using this method, and the risk is low. If you don't like the balls after a round or two, you have not lost much, bar a few dollars.
Players that have played with a specific ball before, and are confident they like it, should purchase a box of a dozen at a time. The more you buy at a time, the lower the cost will be per ball.
High handicappers should buy as many bargain balls as they can find at any given time. Look out for bulk discount deals. The more balls you have in your bag at this stage of your career, the better.
Covers
Ionomer and urethane are the most common materials used to construct the cover of a golf ball. Ionomer covers have a harder feeling and are used in the design of balls, built for distance.
Softer feeling balls designed for increased bite and spin on the greens have covers crafted from urethane. Most of the premium range balls on the market today have urethane covers.
Srixon Z Star XV
The Z Star XV is another formidable creation from Srixon. The ball's ability to reduce spin on drives and longer iron shots, combined with its stopping power around the greens, has made it a favorite of both professionals and amateurs.
Here are the features of the ball which I feel could be of benefit to you.
Features & Benefits
Fast Layer Core
Srixon used a new fast layer core in the ball. The ball's core is hard enough to give you distance off the tee. But, it is also soft enough to offer shot-stopping ability around the greens.
After striking a few Z Star XV's with my driver, the launch monitor determined that the ball ran for 20 yards on average after landing. The carry was marginally less than the Pro V1x.
With my mid to long irons in hand, the ball carried further than the Pro V1x and ran an average of 8 yards.
Serm Cover
Srixon's serm cover contains flexible molecular bonds, created to extend and contract under pressure. The cover is crafted using urethane material, giving the ball a softer feel and enhances your spin.
The soft urethane cover enables the ball to drive deep into the grooves of your clubs, increasing the transfer of energy from the clubface to the ball at impact.
During my tests, the Z Star XV's backspin rpm was negligibly slower than Pro V1x on the wedge and mid to long iron shots. However, with a driver in hand, I managed 400 rpm backspin more than with the Titleist.
With wedge shots, the Z Star XV would run 1 to 2 yards after landing, compared to the Pro V1x that bit quicker.
Color and Cost
Srixon has color options for the traditionalists, the optically impaired, and the trendsetters. You can choose your Z Star XV balls in pure white or tour yellow, and a dozen will only set you back $39.99, directly from Srixon.
Read our detailed Srixon Z Star Review.
Titleist Pro V1x
Hailing from the mighty Titleist stable, the Pro V1x offers you consistency from the tee to the cup. The ball has been designed to reduce the spin in your long game and increase soft landings around the greens.
These are a few features of the Pro V1x that may be beneficial for your game.
Features & Benefits
Cast Urethane Cover
The Pro V1x is crafted using a cast urethane elastomer cover 17% thinner than previous Titleist designs. The thinner cover enables you to generate a higher trajectory on your approach and chip shots, resulting in an increased spin on the greens.
The analysis of wedge shots with the Pro V1x demonstrated that I achieved a 4 degree higher launch angle than the Z Star XV. This gave me mildly more backspin than with the Srixon, and my shots landed softly and stopped immediately.
Ionomer Casing Unit
The ionomer polymer is typically used in the design of solid feeling golf balls, built for distance. The Pro V1x is fitted with an ionomer casing unit and protected by the more durable urethane cover.
The ionomer material is employed to increase your ball speed, leading to a higher launch, longer carry, and further distance for you. I found that when I hit the Pro V1x with my driver, I gained 5 yards in carry and 4 yards in total over the Z Star XV.
When it came to my mid and long irons, the Pro V1x carried 6 yards less than the Srixon and ended an average of 7 yards shorter.
Color and Cost
The Titleist Pro V1x balls come in the choice of white and yellow, with no difference in their performance. A dozen Pro V1x's will run you $44 on the Titleist site.
If after reading this Srixon Z Star XV vs Pro V1x review, you're still not sure these are the right balls for you, check out our alternatives below…
Alternatives to the Srixon Z Star XV vs Pro V1x
1. Callaway Chrome Soft X
The Callaway Chrome Soft X is a 4-piece ball designed for distance and forgiveness. It contains a graphene-infused dual fast core, which is a sturdy and light material. The core helps you to maximize your ball speed, encouraging a higher launch and longer distance.
Soft X's are covered with a urethane polymer that gives the ball a soft feel. The urethane cover gives the ball a soft feel and provides shot-stopping spin on greens.
You can buy Callaway Chrome Soft X balls in white, yellow, red, white trubis and black and yellow trubis. The price of 12 Chrome soft balls is on the higher end of the spectrum, at $47.99.
2. Srixon Q Star Tour
The Srixon Q Star Tour is a 3 piece golf ball covered with a urethane polymer material. Inside of the ball sits a soft core, which is the largest in its class.
The outer edge of the ball is firmed up to give it distance qualities. While a serm urethane coating covers the ball. The urethane cover is designed to improve your spin at an atomic level. Molecules are bonded, utilizing moveable cross-links that give the ball additional elasticity.
The elastic characteristics of the cover enable the ball to rebound deep into the grooves of your club. This enhances friction between your clubface and the ball and increased your spin short iron shots and putts.
You can purchase the Q-Star tour balls in pure white and tour yellow, and you can expect to pay $32.99 per dozen on Srixon's website.
3. Snell Golf MTB-X
Snell Golf is a lesser-known brand in the golf ball industry, but it performs with the best. The MTB-X is a 3-piece ball designed with a cast urethane cover, mantle outer casing, and a small core.
As we have seen with other balls in this review, urethane is used to give balls a soft feel and increase spin. I found the MTB-X to bite well on chip shots, which gave me the confidence to landing it close to the flag.
The outer casing consists of a thick firmer mantle, designed to enhance your spin on mid and short iron shots. Finally, the innermost layer contains a small core. This is installed to reduce spin on drives and long iron shots, giving you increased distance opportunities.
The Snell MTB-X balls come in the choices of white or optic yellow. It will cost you $32.99 when buying a box of 12 on their website.
Final Thoughts
After testing the Srixon Z Star XV vs Pro V1x the Titleist came out as the winner in my books. The Pro V1x was the best out of the two off the tee, as I managed to gain 4 yards extra in total distance, and its backspin rpm was lower than the Srixon.
In terms of long to mid-iron shots, the Z Star XV was the star of the show. The backspin was minimally lower than the Pro V1x, and it achieved a longer carry and further distance.
Finally, with a wedge in hand, the Pro V1x crushed it. Every shot I hit stopped absolutely dead. This gave me the confidence to land the ball close to the cup. This is sure to increase my birdie opportunities.
If you are in the market for a ball that gives you distance off the tee and increased spin on the green. Check out the Titleist Pro V1x here.
Related Articles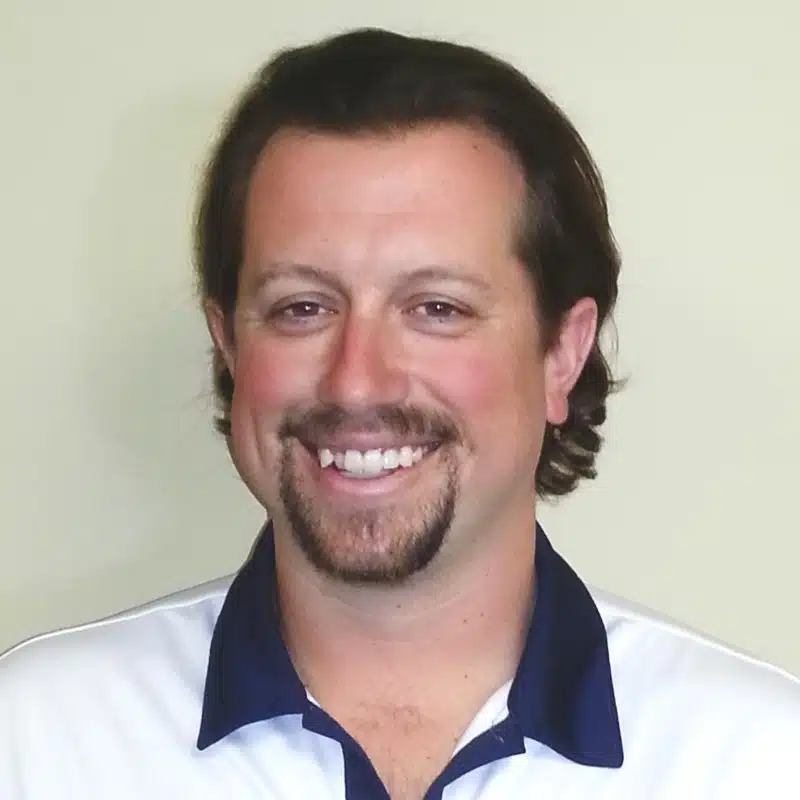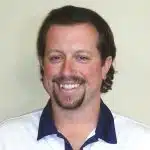 Clint became the Head Teaching Professional at one of Toronto's busiest golf academies and was featured on Canada's National Golf TV program, "Score Golf Canada," twice. He now tests and reviews golf equipment and gets to enjoy the game he loves whenever he wants while helping people lower their scores.