Companies love to make drivers just as much as we love hitting them. Going driver shopping has to be one of our favorite things to do as golfers, but it seems like there are too many options these days.
The PING G410 Plus Driver is one of three G410 drivers being made by PING, but it has the most to offer.
The SFT is made for slicers.
The LST is a low-spin model that will help straighten any shot.
But the Plus has features from both clubs and can be manipulated to help those players.
Here's why I love the PING G410 Driver and how it could help you lower your scores by hitting longer and straighter drives.
Read on to learn everything about the PING G410 Plus Driver Review.
Top Pick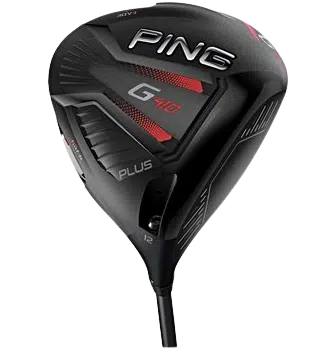 Pros
Movable weight affects shot shape
Lower center of gravity optimizes launch angle
Large sweet spot is great for slower swing speeds
Cons
Hard to work the ball in both directions
Large-looking head at address
This is a great driver for mid-to-high handicappers who struggle with distance.

The PING G410 Plus is designed to help more players hit fairways even if you miss the sweet spot. This driver is known for its forgiveness, distance, and appearance. The matte black finish looks professional and eliminates glare.
PING G410 Plus Performance Ratings
| | |
| --- | --- |
| Distance | 89 |
| Forgiveness | 91 |
| Feel | 81 |
| Workability | 87 |
| Aesthetics | 84 |
| Price | 90 |
PING G410 Driver Specs
Length
45 ¾"
Lofts
9°, 10.5°, 12°
Hosel Settings
±1.5°
Shafts
– PING Alta CB 55 (Reg, Stiff, X-Stiff)

– PING Alta CB Red 55 Graphite (Reg, Stiff, X-Stiff)

Year
2019
PING G410 Driver Review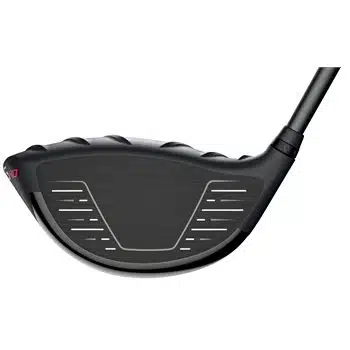 You might not recognize this as a PING driver at first because of its adjustment features. PING has always been adamant about fitting their players since before it was cool, so it's a whole new era for PING to hand over that responsibility to the players with a fully adjustable driver.
The weight in the back is the star of the show here, as it will help you control and manipulate the ball flight. It's on a sliding track that is easy to adjust.
Quick Reminder: You cannot make adjustments during a round as per Rule 4.1a(3) in the USGA rule book.
'Deliberately Changing Club's Performance Characteristics During Round.' A player must not make a stroke with a club whose performance characteristics he or she deliberately changed during the round.
If you struggle with a slice that seems to show up at the worst times, set the weight to the heel end, marked 'Draw.' This will help slow the heel down so the toe of your club can speed up and become square or closed at impact.
The head of this driver is set up to provide a lot of forgiveness. With a lighter crown, the designers could move the center of gravity lower and further back. This opens up the face, so no matter where you make contact, your distance will still be long.
The face also helps with this because it's forged from titanium and aluminum, making it thin and very hard.
This whole driver is set up to give you distance and help with forgiveness.
If your swing is on the slow end of the spectrum, then it will improve due to the driver's aerodynamics. The ridges on the crown are called 'turbulators,' and they help channel air past the head. So even though it's huge, it cuts through the air with less resistance and adds speed to your swing.
The adjustment features are a nice touch. This is the first PING driver to feature them, but they come with a word of caution. Don't get used to fiddling around. Choose your optimal setting and use that for a few months or even the whole season. It's a slippery slope if you always want to "optimize" your drives.
Tyrell Hatton is famous for using this exact driver, and I'm willing to bet he rarely changes his settings because once you find what works, stick to it. Trust in your driver, and you'll be rewarded with the signature PING sweet spot sound more often.
What Type Of Player Plays The Ping G410 Driver?
The type of player that will benefit most from a PING G410 driver will be a mid-high handicapper with a slower swing speed. This driver is very light, which will help to add speed to any swing. If your swing is already fast, then you might lose control with a driver this light.
Golfers who want distance and forgiveness can hit more fairways without having to change their swing at all. If shot workability is not a concern to you, the PING G410 driver could help you lower your scores or at least not be the first to play in every fairway.
Ping G410 Driver Alternatives
These alternatives also focus on forgiveness and distance.
As our top alternative, Cleveland has always been a friend of the mid-high handicapper. This driver has a massive sweet spot, making it very hard to mis-hit a drive. It's also very lightweight, so those with slow swing speeds will benefit.
A low and rear center of gravity is what makes this driver shine. Although it's quite big, it swings easily and helps you get the ball in the air and keep it there. After all, the longer the carry, the shorter your shots to the green will be.
If you're a sucker for adjustability, you'll be happier than a duck in a pond with this driver. The sliding weight in the back covers more ground than the G410, weighing 1g more at 17 grams.
The Opti-fit hosel adds another layer of customization that Callaways says, combined with the sliding weight, gives you over 20 yards of shot shaping ability. This is either really great or the most frustrating thing ever if you're not comfortable committing to an optimal setting.
Optimal center of gravity is what Taylor Made has achieved with this driver. They changed the inside by introducing an aluminum ring to maintain strength but reduce weight. This allows a massive tungsten weight to be placed in the back, providing forgiveness and a higher launch angle.
To help you increase your swing speed, the sole of this driver is made with carbon fiber. This is unique to Taylor Made and is helping a lot of players add yards to their drives without having to swing any harder.
FAQs
How Old Is The Ping G410 Driver?
The PING G410 driver release date was February 2019, so it's 3 years old. PING has released drivers since the G410, but they are very similar. The G410 was a breakthrough for PING because it was the first to feature adjustable settings. Until this driver, PING always promoted custom fitting, making it accessible to golfers of all skill levels.
What Weight Of Shaft Is Ideal For Ping G410 Driver?
The ideal shaft weight for the PING G410 is under 60 grams. The shafts offered with it are 55 grams. This is because the head is so light that if you had a heavier shaft, it would throw off the swing weight of the entire club. Your club head should be heavier than the shaft to get a good tempo.
Can You Adjust The Loft On A Ping G410 Driver?
Yes, you can adjust the loft on a PING G410 driver. This is made possible by the hosel allows you to change the loft to 1.5° either up or down. So If you get the 10.5°, you can change that to anything between 9° and 12°.
What Is The Difference Between The Ping G410 Drivers?
The difference between the PING G410 drivers is shot shape and adjustability. With the Plus you get both, but with the SFT, you get less adjustability options because there is a fixed weight in the heel to prevent slices. The LST is designed to reduce spin, so whether your miss is right or left, it will be harnessed and hopefully keep your ball in play more often.
Conclusion
In this PING G410 Driver review, you learned about a top-tier driver for anyone with a handicap above 12. While I'm not sure how much there is to gain for all the adjustment features, I'm certain there are lots to gain from its forged face, super light crown, and repositioned center of gravity.
If nothing else, it's a PING, so it comes with that unique sound no matter where you make contact on the face.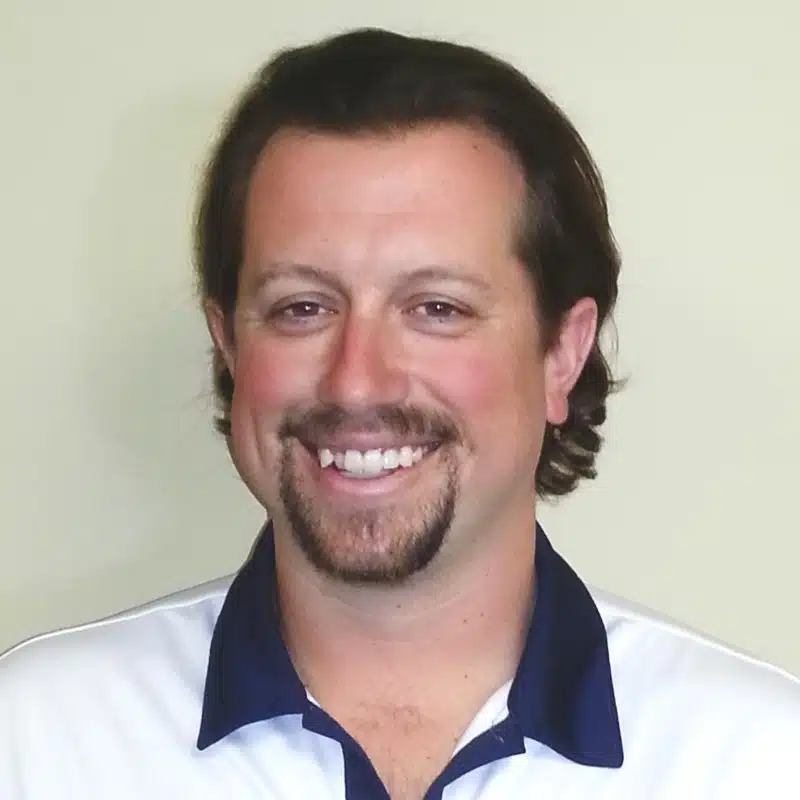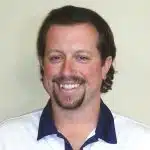 Clint became the Head Teaching Professional at one of Toronto's busiest golf academies and was featured on Canada's National Golf TV program, "Score Golf Canada," twice. He now tests and reviews golf equipment and gets to enjoy the game he loves whenever he wants while helping people lower their scores.