Titleist earned a respected reputation for designing and manufacturing some of the best irons in the golf industry. They suit golfers from all skill levels. Depending on the iron that you buy, some of them set the standards for irons. Let's take a look at the Titleist irons by year to help you form a clearer picture of this company and how they operate.
Titleist Irons By Year Chart
Year
Club Model
2021
T300 (Cavity Back)
T200
T100S
T100
2020
CNCPT CP-04
CNCPT CP-03
T400
2019
CNCPT CP-02
CNCPT CP-01
T300
T200
T100
T100S
620 MB
620 CB
2017
718 CB
718 T-MB
718 MB
718 AP3
718 AP2
718 AP1
2016
C16
2015
716 CB Forged
716 T-MB
716 MB Forged
716 AP1
716 AP2 Forged
2013
714 CB
714 AP1
714 AP2 Forged
714 MB Forged
2011
712 MB
712 AP1
712 AP2
712 CB
2009
710 CB
710 MB
710 AP1
710 AP2
2008
AP2
Z Blend Forged
2007
AP1
2006
Forged 660
Forged 695 CB
Forged 695 MB
Forged 775
Forged 775 CB
2005
Forged 735 CM
2004
Forged 704 CB
Forged 804 OS
2003
Forged 690 CB
Forged 690 MB
Forged 670
Forged 680
2002
690 CB Forged
690 MB Forged
731 PM Limited Edition
DCl 762B
2001
DCl 822 OS
DCl 762
681 "T" Forged
681 Forged Blade
2000
DCl 990B
1999
DCl 990
1998
DCl 981 SL
DCl 981
1997
DCl 962B
DCl 962
1996
DCI Oversize + Gold
DCI Oversize + Black
1993
DCl Gold
DCl Black
1991
Titleist Tour Model
1987
DTR Irons
Titleist Tour Model Box Blades
1986
B-33 Irons
1985
Titleist Tour Model 821
Tour Model
1983
Titleist Tour Model 821
1982
#10 Irons
Titleist 1982 Tour Model
Accu-Flo Plus
1981
Titleist 1981 Tour Model
Accu-Flo
1979
Titleist 1979 Tour Model
1978
Lite 100
1976
Pro 100
Model 100
Model 90
1972
Acushnet AC 108
1970
Finalist Forged
Will Titleist Release New Irons in 2023?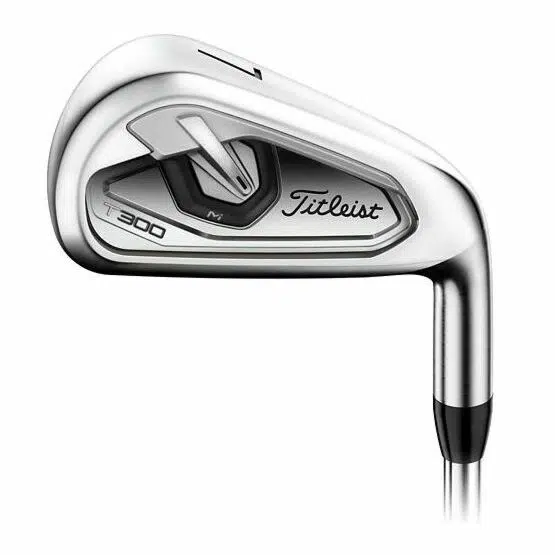 Many of you may be wondering, "When are the new Titleist irons coming out?" We can expect to see the Titleist iron release date for the new T series in 2023 from 100 to 300. They will arrive somewhere in the late summer to early fall.
This happens because Titleist now releases its irons every two years, so you didn't get a release for new irons in 2022. They release them every second year.
A Brief History of Titleist Irons
Titleist debuted their first iron in 1970 with the Finalist Forged. In 1969, Acushnet, the parent company of Titleist purchased Goldcraft, which was the world's largest club manufacturer at the time. Upon the purchase of Goldcraft, Titleist released its first iron in 1970, which was the Finalist Forged.
Two years after their first iron, Titleist released the Acushnet AC 108. This was one of the first irons that had tungsten perimeter weights. This means that they positioned the golf head at the perimeter of the club, rather than at the center.
In most cases, Titleist manufactures a traditional set of irons, but they have become known for producing some of the best irons on the market.
At the release of the 1979 Tour Model, we saw one of the first muscle-back forged irons from Titleist, and they have continued to build irons like that ever since.
Over time, we saw how the Titleist Tour models evolved to become a numbered model. For example, the 620 MB shows us an example of the latest numbered model.
Many of the biggest names in golf saw success with Titleist Tour models. Tiger Woods, for example, used the Tour Model blades to complete the "Tiger Slam." Much of the design from before looks similar to what you had in the late 1970s.
Suggested Read: How Long Do Titleist Golf Irons Last?
Best of All Titleist Irons Sets by Year
Many golfers request that we cover the best Titleist irons ever, so we put together this list of some of the best irons that Titleist has ever made. At one point, most people only knew Titleist as a golf ball company, but they have since moved beyond that evaluation by producing some of the most amazing irons ever made. Some of the one-piece forged blades from Titleist have a special reputation as some of the most technology-packed irons.
Titleist AC 108 (1972)
What distinguished the Titleist AC 108 from its competitors was its use a tungsten perimeter weighting found on the heel and toe. This gave the iron a unique center of gravity that was unique for the time. You can recognize an AC 108 easily enough because of the design.
If you looked at this iron based on today's standards, you would consider it small. Many golfers at the time liked it due to it being an alternative to traditional forged blades.
731PM Limited LH set (2002)
The 731PM irons were another standout model that Titleist made, and they stood out as unique for several reasons. Phil Mickelson helped to design them, and they were intended to remain a prototype, but they were so good that they eventually went mainstream. Titleist made this as their first combo set, and you can't mix and match it.
Phil Mickelson used the 731PMs to win his first major in 2004. Especially if you're left-handed, they become a good choice because you can only use them if you're left-handed.
Titleist 600 series (2003)
Whenever a club wins on the PGA Tour 17 years after its release, you can trust that they used some great technology in it. The Titleist 600 series had a legendary lineup, but the most popular was the 680. The others that belonged to this series included the 660, 670, and 690. If you wanted the cavity back, you would choose the 690 CB. The cavity back would let you push toward the perimeter, and it would stabilize the clubhead better upon impact.
The cavity back helped to make the 600 series some of the best irons that Titleist ever produced. They were, in fact, so good that Web Simpson kept using them until 2017. Adam Scott uses them to this day with the 680s being his main iron of choice.
Original Titleist AP2 (2008)
Titleist released this iron in 2008. While they intended it for the PGA Tour pros, they found that a wider golf audience appreciated it as well. You could control chip shots much easier. Soon, the Original Titleist AP2 achieved status as the most hyped iron of all time. They innovated big time here with their use of multiple materials. At the time, it wasn't a common practice, but it has since gone on to become popular among most golf companies.
Titleist C16 (2016)
Titleist released the C16s quietly in 2016 without garnering much attention. They didn't market them or go through a tour validation process. These irons were packed with all the technology that you'd expect from a $3,000 golf set, and it became a huge success. This release was meant as an experiment to see how much technology that they could put into one club, and they were pleasantly surprised by the results.
In the 2018 Masters, they spotted Jeff Knox with a C16. They originally intended this as a prototype, and the "C" in 16 stands for Concept. Titleist used the success from the C16 to launch into further successes with the CNCPT series 01 and 02.
Benefits of Using a Titleist Iron
The people who benefit the most from Titleist irons include the mid to high handicappers. If you'd like to learn more about the best irons for high handicappers, check out our article.
Many of the irons include compact head shape to provide you with a smaller sweet spot to hit the ball. The T400 irons have a reputation as some of the most forgiving irons on the market. Titleist golf irons will deliver both power and performance throughout your game, and they take a unique approach to iron engineering compared to other irons on the market.
The other thing that makes the Titleist irons worth getting is how many of them come packed with technologies designed to help you on the golf course. For example, the C16s were some of the most technologically advanced irons ever produced, and they came loaded with technologies. Important to note that you will need to spend a little more if you would like to get better golf technologies from Titleist.
Tips to Choose the Right Titleist Iron for Your Game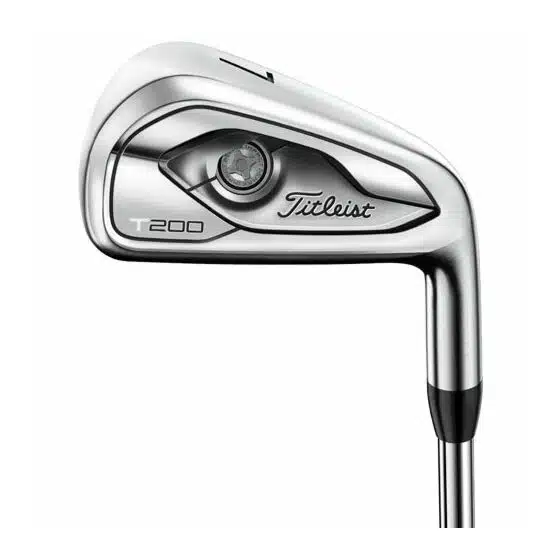 How do you go about picking the right Titleist iron for your golf game? We put together this list of tips to help you choose better irons. Keep in mind that what works for one golfer may not work as well for another because we all belong to different skill levels, and we will need different things to play well.
Tip #1 Think About Budget: What works for one golfer may not work for the next because budget can play a big role. You don't necessarily need the most expensive Titleist irons if you can't afford them.
Tip #2 Check out Multiple Irons: You will need to swing a couple of different irons to discover what works best for you. Check them out at the golf pro shop to get a feel for what you like and don't like with some irons.
Tip #3 Always Get a Custom Fit: A custom fit iron was suited to you who will hit the ball. This corrects the face angle of your swing and helps you to hit your target better with each hit. Custom-fit clubs will lead to better consistency, but it will ultimately lead to better scores on the course. It usually costs about $100 to custom-fit each of your clubs.
Read More: Where are Titleist Golf Clubs Made?
FAQs
What Year Were the Titleist AP2 Irons Made?
The Titleist AP2 irons were released in 2008, and for the time being, it was a highly advanced iron that became popular fast. Soon, this golf iron became one of the most hyped golf clubs of all time.
What is the Most Popular Titleist Iron?
The T400 would in all likelihood be the most popular Titleist iron of all time. It has received the rank of being one of the best overall clubs of all time, and it has a reputation for helping you to hit balls to a greater distance.
Final Thoughts
Hopefully, this information highlights the best Titleist irons by year for you, and you learned some Titleist irons history. Titleist started at one point as being known only for producing golf balls, but they have become more known for their irons over time. Titleist has seen success in different golf arenas across the globe, and they have become a popular choice for the mid to high handicapper because of the high forgiveness with their clubs.
If you're looking to replace your old Titleist irons, check out our article here of the best Titleist irons.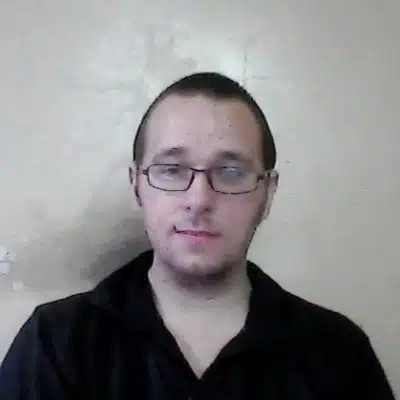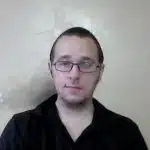 Matt
travels the world as a professional writer and blogger trying out different golf courses in exotic spots like the Philippines. He loves the challenge and tranquility in the sport of golf. Golf, for him, is a way of relaxing and enjoying life.