Most of us have probably used a PING driver in our time. Whether that be your own, a rented one or, borrowed from a friend, they are everywhere.
And for good reason too, PING drivers are one of the best brands you can find for driver quality.
But, you may not know how PING came to be. It wasn't drivers that were offered originally, it was in fact putters.
In 1959, Karsten Solheim founded PING to create the company's first club which was the PING 1-A. It wasn't for nearly another decade until a driver was formed.
Though, there are lots of drivers now. Let's take a look at PING drivers by year to see how they have changed and how you can put the club to best use…
PING Driver By Year History (Full List)
Here is a list of all the PING drivers that have been released:
| | |
| --- | --- |
| PING driver | Year released |
| 1968 | Karsten I |
| 1977 | Karsten II |
| 1980 | Karsten III Eye |
| 1984 | Karsten IV Eye 2 |
| 1992 | Zing |
| 1994 | Zing 2 |
| 1996 | IST Karsten Tour |
| 1998 | TiSi Titanium |
| 2000 | I3 |
| 2003 | Si3 |
| 2004 | G2 |
| 2005 | G5 |
| 2005 | G5 Offset |
| 2006 | Rapture |
| 2007 | G10 |
| 2007 | G10 Draw |
| 2007 | G5 L |
| 2007 | Rhapsody |
| 2008 | Rapture V2 |
| 2010 | G15 |
| 2010 | G15 Draw |
| 2010 | I15 |
| 2011 | G20 |
| 2011 | K15 |
| 2012 | I20 |
| 2012 | Serene (Ladies) |
| 2013 | G25 |
| 2013 | Anser |
| 2014 | G30 |
| 2014 | G30 SF Tec |
| 2014 | G30 LS Tec |
| 2017 | G400 LST |
| 2017 | G400 SFT |
| 2018 | G400 MAX |
| 2018 | G400 |
| 2019 | G410 Plus |
| 2019 | G410 LST |
| 2019 | G410 SFT |
| 2021 | G425 MAX |
| 2021 | G425 LST |
| 2021 | G425 SFT |
| 2023 | G430 MAX |
| 2023 | G430 LST |
| 2023 | G430 SFT |
| 2023 | G430 HL |
If you wondered where PING makes its clubs, look no further…
PING G400 Driver Release Date
The PING G400 release date was July 27, 2017 for both the US and the UK. At the time, they cost $435. The club options were standard, LST, and SFT. A good used G400 driver would now cost you in the region of $224.99 – $249.99.
Top PING Drivers Over The Years
PING Drivers from the 2000s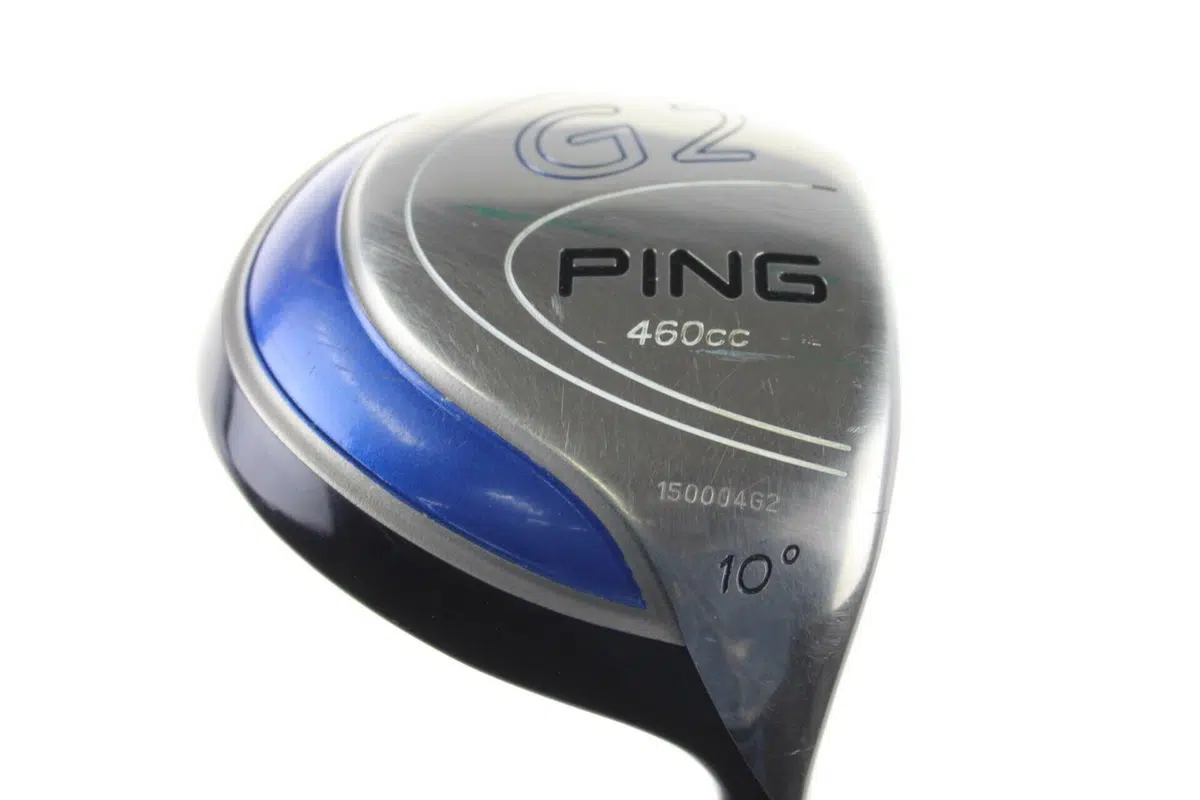 The first of the G range came the G2. It produces incredibly straight shots with great distance too. The shots can be controlled nicely with the G2 so you know what you're getting with the club. It is certainly reliable.
The Rapture was and is known for its great sound and feel thanks to acoustic engineering. It is an upgrade on the G5 with its consistency, forgiveness, and ability to produce around 10 yards more distance.
Rhapsody
This is another club that is great for huge amounts of forgiveness and those with slower swing speeds. At the same time it creates great distance. The Rhapsody, which is quite a long club with a large head, features a high MOI and high launching angles help the distance further.
PING Drivers from the 2010s
The back end of the 2010s saw the release of the G410 range in 2019. It suits golfers with slow swing speed as it is lightweight and has a large head. This means it's forgiving too. It is thin in size to increase flexion and increase ball speeds. The aerodynamically shaped head reduces drag too.
In 2011, the G20 came out. The game improvement driver came with a smooth crown. It offers great forgiveness, consistency, and distance in the shots too. The external weighting aids high launching shots with little spin.
The first of the MAX range to be released, the G400 MAX came with the highest MOI that a PING driver had ever offered at the time. This meant there were longer, straighter drives while being a forgiving club.
PING Drivers from the 2020s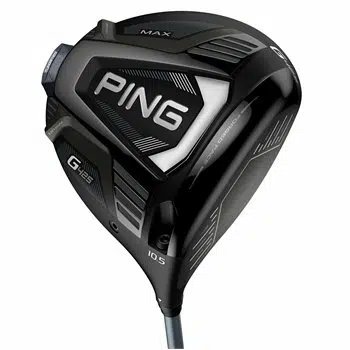 There are only 7 drivers to choose from this decade so far but haven't they been good? The G425 is the most forgiving of its set. It creates high amounts of spin, great distance, and reduces drag through turbulators on the crown.
Read more: Ping G425 Irons Review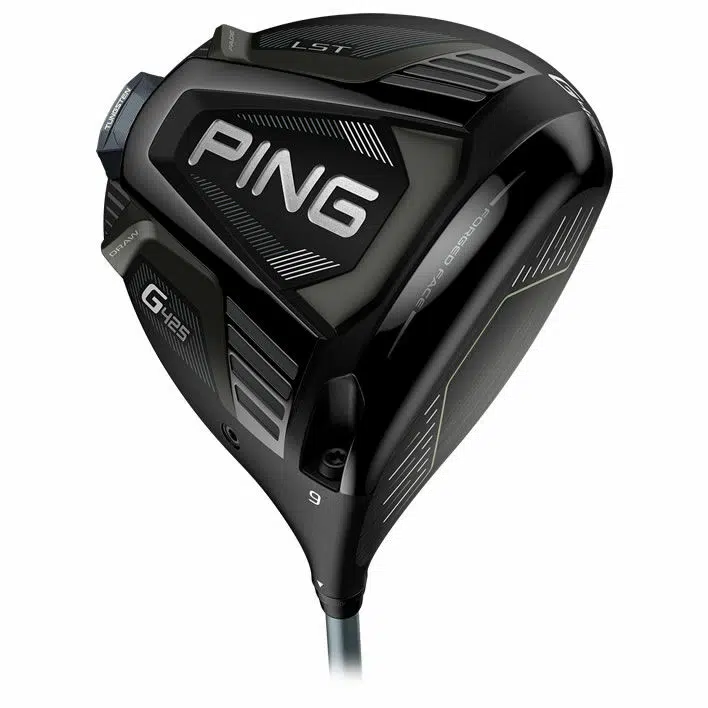 This club is more suited to better quality golfers with a lower handicap. It has a beautiful sound and feel to it. If you are a fan of less spin, you will love it thanks to its pear shaped head. The LST also features the turbulators on the crown for reduced drag and more distance.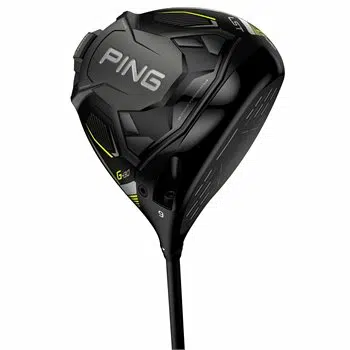 The driver comes with a great feel and sound too. It is forgiving – even with a slightly smaller head to its previous –  while still able to create huge distances. It has all of these features while creating low amounts of spin – what's not to love?
PING Drivers Through the Years As They Have Evolved and Improved
Let's take a look at the changes in both new and old PING drivers in time gone by.
Wooden Drivers
To do so we need to go back in time to the 60s. That was when the first Karsten driver was released and it kickstarted a long line of wooden drivers by PING that has spanned 30 years.
There is one exception to the rule though when the Karsten IV Eye 2 was in fact made out of laminated maple.
Titanium Clubs
PING's wooden dominance all changed when the TiSi Titanium was released in 1998 – PING's first titanium club,
6 years in 2004 later the G Driver series was kickstarted which has continued until this day. The PING G driver release date was August 11th in the UK and in the US, it was September.
First came the G2, the G5, and then the G10 with variations of the clubs.
We should interject here by saying the G5 Offset was PING's first offset focused club. This meant golfers could avoid slices and hit straighter shots more often thanks to the downswing angle.
The G Series Dominance
Then a G15, G20, G25, and G30 followed amid other clubs and we are in the present day with the G430 range which came out just last month. Titanium still features to this day with a titanium alloy in the face of the club.
In 2018, the G range featured a MAX club for the first time. The idea was to introduce a club that suits players looking for more distance through stability and forgiveness. The MAX enables longer, straighter drives thanks to what, at the time, was the highest MOI ever that a PING driver offered.
Since then, the G range has only continued to go from strength to strength.
Read more: Callaway Drivers by Year (List Provided)
Tips for Choosing the Right PING Driver for Your Game
Be Mindful of Your Handicap
Your handicap can be a good indication of what PING driver will suit you. Higher handicappers will be better off using drivers focused on forgiveness and distance. The G425 MAX and the newer G430 MAX are suited to those who need some help in that department.
If you are of a lower handicap and looking to improve the finer details in your game then you won't find them overly useful. The G425 LST is your club. It will create less spin through its pear-shaped club head, less drag, and more distance.
We should note that if you are of a higher handicap that doesn't mean you aren't allowed to look at drivers to suit better-quality golfers or aspire to play with them. With your current ability, you would probably find it tougher to get the best out of them. Keep a side eye on the prize though and who knows, in the future, you could be rocking the driver of your dreams.
Don't Go Over Budget
You need to consider how much you are willing to spend on a new driver. Often it is the most expensive individual club you own as it can be the centerpiece of a golf bag. It needs to be reliable and effective for teeing you off well.
Some PING drivers can cost as little as $299.99 new and as much as $600 when they are first released. So, know your budget and stick to it despite the temptation.
Even if it looks and feels right for you, if it is too expensive don't force it. There will be cheaper alternatives that you can buy that can be very similar.
They Need to Look the Part in Your Eyes
If your new driver looks the part, you will probably feel the part too. If you love them, they will inspire confidence in your ability and promise in your game.
For example, if you are a high handicapper and you have a larger club head at address, it should provide comfort that it offers more forgiveness than other clubs.
Alternatively, if you have a driver with a smaller club head and a design you don't like, you may lack confidence at address. This could throw you off your swing and connection with the ball. Teeing off well is important and if it goes wrong, it can put you off your game sometimes.
Final Thoughts
Now you know everything there is to know about PING's drivers by year and how you can best apply them to your game.
Enjoy the wealth of information you now have – you probably know more about PING drivers than most golfers!
Let's look forward to the next set now…
FAQs
What Is PING's Best Driver?
So, what is PING's best driver? It's a matter of personal choice usually, but we can offer our thoughts on the debate. The G425 MAX is a brilliant club for those with a high handicap in need of forgiveness and distance. For those with a lower handicap, the G425 suits them best.
Which PING Driver Is the Most Forgiving?
PING's G425 MAX is the most forgiving option that the brand has to offer thanks to its large club head. This makes it great for high handicappers. Alternatives include the G425 SFT and the G430 LST for great forgiveness.
Is PING Bringing out a New Driver in 2023?
PING has already brought out a new set of drivers in 2023. The G430 MAX, G430 LST, G430 SFT, and G430 HL were released on January 26th following a pre-order date of January 10th. The MAX, the SFT, and the HL cost $549.99 and the LST is priced at $579.99.
Read more: The 6 Best PING Irons + Used Models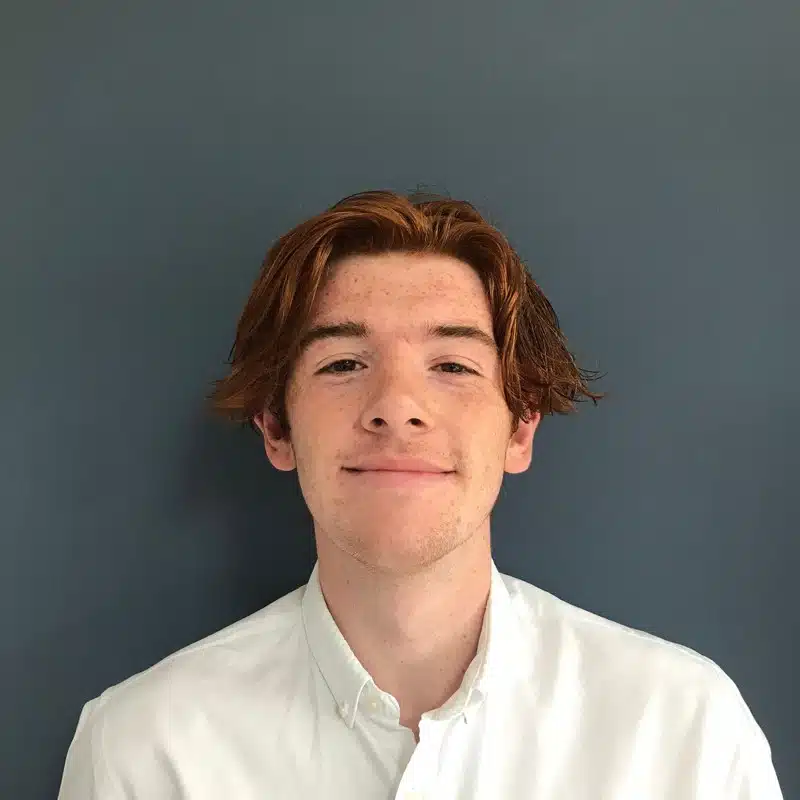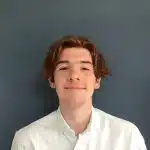 Jack was inspired by his Grandad Ron's golfing and grew up playing this great game. Now, he enjoys both playing and writing about it. He is also a big sports fan too. Jack is always looking for ways to find the edge on the course to share with readers.