Billy Horschel has played on the PGA Tour since becoming professional in 2009 and has racked up seven wins. So you may have seen him with his wife on the course or social media and asked a typical question…
So, who is Billy Horschel's wife? Billy Horschel met his wife, Brittany Nelson when both golfed at the University of Florida. Billy says that for him, it was love at first sight. While they both golfed together, Brittany would eventually need to give it up over ongoing wrist injuries.
But there's more to their love story, including Brittany's battle with alcohol, their charity work, and other interesting facts about the Horschels.
To learn more, keep reading as we explore this topic in depth.
Who is Brittany Horschel? Overview
| | |
| --- | --- |
| Born | Chicago, Illinois |
| Date of Birth | December 8, 1987 |
| Religion | Christianity |
| Age | 35 years old (2023) |
| College | University of Florida |
Who is Brittany Horschel? The Full Story
View this post on Instagram
Let's start at the beginning when they were much younger. So, where did Billy Horschel go to college? He and his wife Brittany went to the University of Florida. Brittany Horschel is the wife of Billy Horschel, and they first met when Billy was in his junior year in golf at the University of Florida.
Although Brittany would eventually need to stop playing golf because of ongoing wrist injuries, she's still plays casually, which we'll see later. When they graduated from the university in 2009, Billy would graduate with a degree in sports management.
The Billy Horschel family consists of three children. You saw all four of them in June 2022 when Billy embraced his wife Brittany during the Memorial Tournament win.
The eldest daughter, Skylar Lillian Horschel, was born 48 hours after Billy won the 2014 FedEx Cup and beat other legends on the course, Rory McIlroy and Jim Furyk. Brittany would proceed to give birth to a second daughter, Colbie Rae Horschel, in 2017 and a son, Axel Brooks Horschel, in 2019.
The Couple's Love Story
View this post on Instagram
While Billy fell in love with Brittany at first sight, it took Brittany a bit longer to come around. They met at the AJGA event in Ringgold, Georgia, and they have played in four tournaments together. However, her golf career ended when Brittany needed 3 operations on her wrist, which would end her golf career and worsened her dependence on alcohol.
Despite his success on the course, Billy has struggled in his marriage at times because of Brittany's battle with alcoholism. However, every family will struggle with something. The only difference is that Brittany's struggle entered into the public eye. However, she has been sober since May 21, 2016—6 years of sobriety.
During her time getting sober, she called Billy her rock, and he showed her what unconditional love truly meant. Ultimately, their love story is one of unconditional love because Billy and Brittany have gone through hard times due to her alcoholism.
Related article: The 10 Best Golfers of All Time
Brittany's Horschel's Battle with Alcohol
Is Billy Horschel still married? Their marriage continues going strong. At first, when they would drink, Billy didn't think anything was wrong with how Brittany drank alcohol.
He would soon realize that she wouldn't stop drinking. She would go past the point that any of their friends would. Brittany first went public with her struggle with alcoholism in 2017. She has called alcoholism a lonely disease because you often feel alone in your battle.
She has often taken to social media. Back in 2017, when Billy won at the AT&T Byron Nelson, he broke down into tears but said he had no words. Brittany would later take to Twitter and reveal how she was an alcoholic and how Billy had helped her to stay sober for over a year.
This was when she would say that she began a journey to become healthy mentally and physically. In the summer of that year, she would begin her treatment at a facility in South Florida for 2 months. During this time, Billy would play on the PGA Tour while he cared for their 18-month-old daughter.
Brittany began to run a blog called, "The Modern Sober Mom," but she hasn't posted on it in three years now. She said that one of the big drivers of her alcoholism was her feelings of inadequacy.
Because she understands alcoholism, she has tried to help others to get sober in their fight against alcoholism. Her battle with alcoholism has even made it onto the national airwaves.
Charity Work of the Couple
View this post on Instagram
In 2019, Billy Horschel and his spouse raised $115,000 that they gave to three charities. The Billy Horschel Junior Championship donated an estimated $89,600 in 2020 to four separate charities. The four charities that they donated to included:
Feeding Northeast Florida
AJGA's Financial Aid Program
Achieving Competitive Excellence Grant
K9s for Warriors
Billy and Brittany have a passion for charity, and at the same time, they have outstanding teamwork. Together, they have impacted many lives, and they're one out of three PGA Tour player-supported tournaments that help to raise money for charities. In 2019, between the three of them, they helped raise $1.4 million.
To date, the couple has raised over $175,000 for Feeding Northeast Florida. This money has gone on to feed over 260,000 local children, families, retired veterans, and the elderly in need. The President and CEO, Susan King, has said that Billy has been the ultimate champion for their organization.
While they give back to local charities, Billy has said that he and Brittany would also like to raise funding for national charities. Their goal, they have said, is to leave the world in a better place than what they found it in.
More Interesting Facts About Brittany Horschel
View this post on Instagram
Overall, Brittany Horschel keeps a private life, however, and no one knows what her career today is. However, she majored in psychology at university. Billy Horschel's wife is 35 years old and was born on December 8, 1987. Her father is Chase Nelson, and her mother is Deborah Nelson, and she was born in Chicago, Illinois. She has one older sibling, Bradley Nelson.
She is believed to have an estimated net worth of $1 million, but no one knows for sure because she lives privately in the shadows of Billy Horschel. Meanwhile, the Billy Horschel net worth in 2023 is estimated to be at around $19 million.
Involvement in Billy Horschel's Career
View this post on Instagram
While Billy has helped Brittany, we have seen this as a symbiotic relationship. When Billy played at Alfred Dunhill Links Championship on September 27, 2022, his usual caddie Mark Fulcher was having green card issues. He didn't go without a caddie, however. Instead, he turned to his wife Brittany Horschel.
He joked that Brittany didn't tell him what she wanted for being his caddie, which he thought was dangerous. This spousal caddying shows how much they love each other with Brittany lugging his golf bag around on the course.
Billy has gone on to say on his website that his wife Brittany completes him, and he wouldn't be the man that he is today without her.
Final Thoughts
Billy and Billy Horschel's wife are an example of what happens when you love unconditionally. They have not always had it easy, but they have overcome it, and through working together, they have tried to make the world a better place. Their support and partnership led them to succeed in the golf world and in marriage.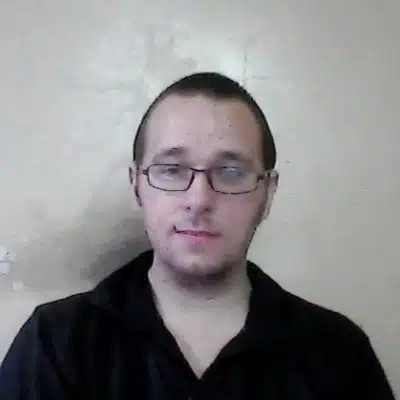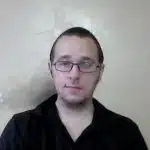 Matt
travels the world as a professional writer and blogger trying out different golf courses in exotic spots like the Philippines. He loves the challenge and tranquility in the sport of golf. Golf, for him, is a way of relaxing and enjoying life.