Scottie Scheffler is one of the most successful golfers in the world, but his personal life is more private.
So, who is Scottie Scheffer's wife? His wife is Meredith Scudder, who he's known since high school and has supported him every step of the way. Meredith is a former college golfer and a co-founder of a nonprofit. Meredith and Scottie met at Highland Park High School in Texas. They started dating in college, and they were married in December 2020. Meredith was there to celebrate with him when he won the Masters Tournament in 2022.
But there are plenty more details that all golf fans will want to know about, so you can impress your buddies during your next round.
Let's look more at who Scottie Scheffler's wife is, her early life, her career, and how she supports Scottie in his quest to stay as one of the best golfers in the world
Scottie Scheffer's Wife: Overview
Here are some additional details about Meredith Scudder, Scottie Scheffler's wife:
She was born in Dallas, Texas, in 1998.
She attended Highland Park High School, where she met Scottie.
She went to Texas A&M, while Scottie attended the University of Texas in Austin.
She is a former college golfer.
She is the co-founder of the non-profit, With Purpose.
She is a passionate advocate for golf.
She is married to Scottie Scheffler, a professional golfer.
Meredith Scudder is a strong, supportive wife and mother, a successful nonprofit director, and a passionate advocate for women's golf. She inspires many and is a shining example of what it means to be a role model.
But there are more details, especially in the story of how Scottier and Meredith met.
Scottie Scheffler's Wife: Early Life & Education
The couple are both from Dallas, Texas. Meredith went to Highland Park High School, where she met Scottie as a freshman. They started dating in their senior year, as he has said previously jokingly, that he 'had to woo her for a few years.'
So, if you wondered how Scottie Scheffler met his wife, they started as high school sweethearts.
Initially, Meredith knew Scottie could play well, but perhaps not to the extent of his abilities until she saw him in a commercial.
He told the media: "I won the U.S. Junior in 2013, and in 2014 I had the opportunity to play in the Byron Nelson as a high school student. I was at her [Meredith's] house one day, we were hanging out with her dad, and the commercial came on TV. And she was kind of looking around. She was like, Wait a minute, isn't that next weekend? Isn't that what you're doing?' "
"I was like, 'yeah that's what I'm doing, and she's like, 'wow, that's cool!'"
He talks about the commercial at this conference:
Though, they did go to universities nearly 2 hours away from each other, which was a hurdle they had to overcome. Meredith headed to Texas A&M University to study communications with a minor in business, whereas Scottie was at The University of Texas.
While at college, Meredith enjoyed a three-month internship in Zambia too.
Once the four years of studying were up, the couple then got engaged in 2020. Scottie asked her at the Arbor Hills Nature Preserve in Texas while on a hike.
What Is Meredith Scudder Scheffler's Career?
Since graduating, Meredith spent two years working for Park Cities Presbyterian Church as a Middle School resident.
Now, Meredith's career is based around With Purpose: College Station. This is an organization of Mereidth's former University, Texas A&M that focuses on spreading awareness about childhood cancer and raising funds for research about childhood cancer. Her LinkedIn profile shows she is the co-founder, vice president, and event planning team leader.
Meredith is also the Director of Curating Opportunities for Behind Every Door (BED). The non-profit organization runs community centers to enable people to discover their purpose and their gifts. The organization then nurtures that talent and helps people overcome issues along the way.
It is based in Dallas, where she and Scottie reside.
Meredith has also been an ambassador for Juice Plus, a nutrition company.
Scottie Scheffler's Wedding With Meredith
View this post on Instagram
Scottie Scheffler married Meredith Scudder, now Scheffler, in their hometown in December 2020. In true festive fashion, a winter wonderland-themed reception party followed.
This made Meredith Scudder, Scottie Scheffler's wife, in a wonderful way!
There were Christmas lights, red Santa hats, and snow to throw when the newlyweds left the ballroom.
However, golf wasn't too far away as the couple headed off in a golf cart that featured a 'Just Married' banner.
Say the question: is Scottie Scheffler married on your lips? Now you know!
If you wanted to know how long Scottie Scheffler has been married, he and Meredith are far from hitting the 2-and-a-half-year mark.
Scottie Scheffler's Married Life
View this post on Instagram
The couple enjoys their time together away from golf by heading to sporting events such as the Cotton Bowl.
Meredith and Scottie are Christians who use their faith to help themselves in both victory and times of suffering.
The pair have also featured in the first season of the Netflix documentary Full Swing.
They don't have any kids, and their private life is, well, private, as understandably, not much is shared of it on social media.
Scottie Scheffler's Wife's Involvement in His Career
View this post on Instagram
Meredith is often spotted supporting Scottie in his competitions.
They celebrated together during Scottie's first PGA Tour win last year. On Instagram, he wrote: "Overwhelmed at getting my first PGA Tour win. So thankful to the Lord, Teddy, our families and friends, and everyone else apart of the team. An unbelievable experience we will never forget. Let's do it again!"
And when he won The Masters in 2022 a few months later, Meredith was there again. It was the first time Scottie had donned the green jacket. Meredith was even his caddy looking after his clubs at a point during the tournament.
When The Masters rolled around in 2023, she did the same again, making for some great pictures of Scottie Scheffler and his wife Meredith.
View this post on Instagram
Meredith's Charity Work
Meredith has done a lot of charity work.
She has volunteered as a tutor at Still Creek Christian Academy in Texas, been a server at the Union Gospel Mission of Dallas, and been an ambassador for Brave Love. The latter is a pro-adoption movement that focuses on altering the perception of adoption.
Before joining the team at Being Every Door, she volunteered at different organizations in and around Dallas.
Scottie Scheffler's Wife's: Public Appearances and Online Presence
View this post on Instagram
Meredith is regularly seen cheering and caddying for her husband during his competitions.
However, on social media, she lives a private life. Her Instagram account is private, and every now and then, she will be featured on Scottie's account in pictures of the pair.
So, if you want to see some of Scottie Scheffler's wife's photos, they can be found on Google or Scottie's Instagram, not on her private Instagram.
Final Thoughts
Now you know all there is about Scottie Scheffler's wife, Meredith Scheffler. When she's not supporting Scottie in person, she does some selfless work for some great organizations.
The high school sweethearts are still going strong, and their success is heartwarming to see. Long may it continue…
FAQ
Do Scottie Scheffler and His Wife Have Kids?
No, Scottie Scheffler and his wife, Meredith Scheffler, do not have kids. The couple has been married for more than 2, and their private life is kept private. Little of that is shared on social media platforms.
How Old is Scottie Scheffler's Wife?
Scottie Scheffler's wife, Meredith Scudder, was born in Dallas, Texas, in May 1998, so is going to be 25 in 2023, according to most reports. But she's much more private that Scottie Scheffler, so various reports vary by a year or so.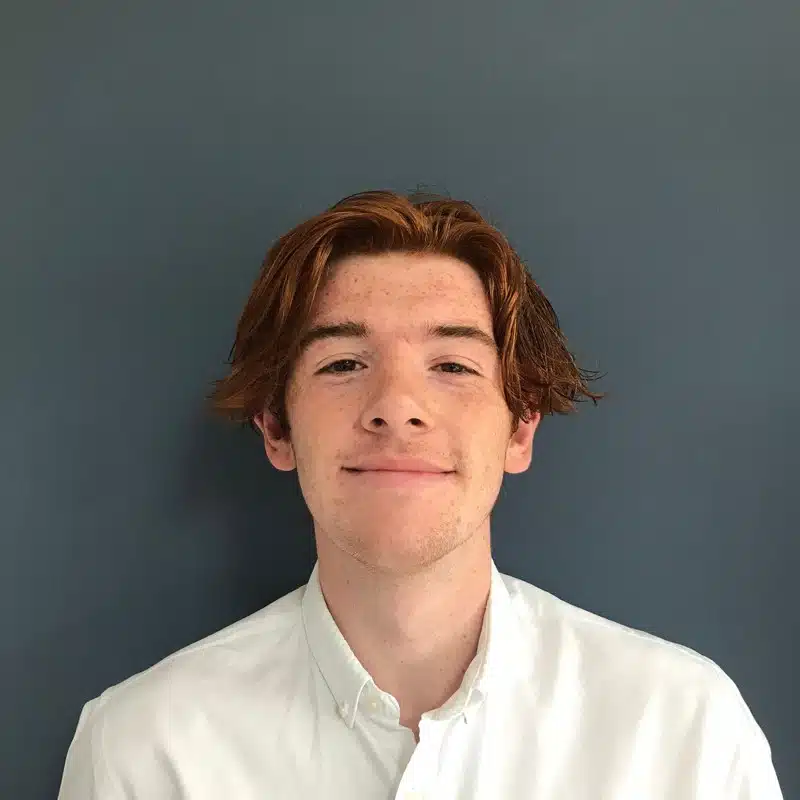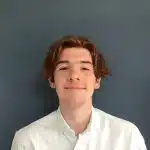 Jack was inspired by his Grandad Ron's golfing and grew up playing this great game. Now, he enjoys both playing and writing about it. He is also a big sports fan too. Jack is always looking for ways to find the edge on the course to share with readers.