A caddie is an integral part of what makes a professional golfer successful. Make no mistake, for as incredible a player as Tiger Woods has been through his career, names like Mike "Fluff" Cowen, Steve Williams, and Joe LaCava have been a massively important part of his success.
Today I want to focus on Tiger's most recent caddie.
Who is Tiger Woods' caddie? Tiger Woods' caddie is Joe LaCava, considered one of the top caddies in the world. He has caddied for other players, including Ken Green, Fred Couples, Davis Love III, Justin Leonard, Dustin Johnson, and Patrick Cantlay. Using his almost 40 years of experience, he has guided pros to 28 professional wins. He caddied for Tiger during his 2019 Masters win. 
While it is true LaCava seems to have backed Patrick Cantlay as his full-time caddie, Woods has yet to discuss the matter. What's more, previously LaCava has caddied for others during Woods' periods of inactivity. So as it stands, LaCava is still technically his caddie.
In this article, I will take a deep dive into LaCava's life, including where he is from, his steady rise to fame, his relationship with his former and current players, and more.
Who Is Tiger Woods' Caddie, Joe LaCava?
Joe LaCava is a native of Newtown, Connecticut. He was born in 1965 to his parents, Joseph and Mary Ann LaCava. It may surprise many that Joe is approaching 60 years old. Considering that he has been a professional caddie since the late 80s and the physical demands the job requires, it makes sense that he looks much younger than his age.
Joe is married to his wife Megan, and they have two children, Lauren and Joe Jr. They reside in Southbury, Connecticut, a mere 8 miles via I-84 from where he grew up in Newtown.
Interesting Facts About Joe LaCava
One of the most reputable caddies in the world
Has served as Tiger Woods' caddy since 2011
He beat Woods in a game of horse on nine consecutive occasions
Woods calls him by his nickname, "Joey"
Has no social media channels
When Tiger won the Masters in 2019, he celebrated with Joe saying, "We did it!"
His net worth is estimated at $2 million
Member of Caddie Hall of Fame
Joe LaCava's Caddie Journey
Early Years and Time With Fred Couples
View this post on Instagram
Joe began his career as a caddie in 1987 through his cousin, professional golfer Ken Green. Besides being known as Tiger's most recent caddie, LaCava grew in notoriety through his 20-year relationship with golf icon and World Golf Hall of Famer, Freddie Couples.
Joe caddied for Freddie for 20 years during the late '90s and early 2000s. While on Couples bag, LaCava helped Freddie gain 12 victories, including the 1992 Masters. With the encouragement of Couples, Joe moved on from their relationship to work for a younger, up-and-coming professional.
LaCava had some short stints with Davis Love III and Justin Leonard along the way. He spent four years with former World number 1 Dustin Johnson before his most notable relationship with Woods started.
Caddying for Tiger Woods
View this post on Instagram
Tiger Wood's caddie history was very stable before LaCava. He had only had two caddies throughout his career, Mike "Fluff" Cowan and Steve Williams. Williams served as his Tiger's caddie for 12 years, and their split wasn't down to performance but rather a strained relationship.
LaCava joined the Woods camp in 2011 and has been very loyal to Woods despite some recent injury-shortened years, which undoubtedly hurt his income. While it's not reported, Tiger surely has a healthy compensation package for LaCava during periods when he is out of action.
Caddying for Patrick Cantlay
View this post on Instagram
Over the last few years with Tiger's blessing, LaCava has carried the bag for Patrick Cantlay, Freddie, and Steve Stricker. Cantlay at the 2021 Northern Trust, Couples on a few occasions on the Champions Tour in 2021, and Stricker at the 2023 Zurich Classic.
However, circumstances seem to have evolved since that time. Woods underwent a subtalar fusion surgery in April 2023 which will see him further sidelined. In less than a month we saw LaCava hit the course with several golfers, but Cantlay is the man making the news.
It appears that LaCava will be caddying for him full-time going forward. We expect Woods endorsed this given his injury. Whether LaCava returns to Woods when he is healed up remains a mystery, though it certainly wouldn't surprise us if he did. LaCava is still, indeed, Tiger's main guy, and vice versa.
The two have a special relationship. In a January 2022 interview with CTInsider, LaCava said, "He's been good to me and my family. I love him like a brother".
LaCava's Winning Pedigree with Tiger
A professional caddie can have a profound impact on the success of their player. This is why we have seen player and caddie teams together for decades. LaCava has been just that for his players over the years.
LaCava's 28 professional wins include 12 with Fred Couples, 11 with Tiger, and 5 with Dustin Johnson.
Here is a look at the victories LaCava has shared with Tiger.
| | | |
| --- | --- | --- |
| Year | Event | Score (to par) |
| 2012 | Arnold Palmer Invitational | 275 (-13) |
| 2012 | Memorial Tournament | 279 (-9) |
| 2012 | AT&T National | 276 (-8) |
| 2013 | Farmers Insurance Open | 274 (-14) |
| 2013 | WGC-Cadillac Championship | 269 (-19) |
| 2013 | Arnold Palmer Invitational | 275 (-13) |
| 2013 | Players Championship | 275 (-13) |
| 2013 | WGC-Bridgestone Invitational | 265 (-15) |
| 2018 | Tour Championship | 269 (-11) |
| 2019 | Masters Tournament | 275 (-13) |
| 2020 | Zozo Championship | 261 (-19) |
Source: The Sporting News, 4-6-23
One of the most emotional victories in Tiger's career was his 2019 Masters win. To many, it was the most incredible comeback of all time.
LaCava talks about that win in the video below from ESPN.
Joe LaCava was inducted into the Caddie Hall of Fame in 2019. He is also a Fairfield County Sports Hall of Fame member as of 2021.
In a 2019 Golfweek interview, LaCava said, "I tell people I'm in the Caddie Hall of Fame because I work for Hall of Fame golfers. That's how it works."
LaCava's Take: His Likes and Difficult Courses to Caddie
LaCava shared many interesting nuggets in a very insightful article from Golfweek in 2019. From his favorite events to caddie in, to the most difficult tracks on Tour.
When asked about his favorite events to caddie in, Joe shared the following:
"My favorite tournament is Augusta. That's the easy answer. I think every caddie would say that. I do enjoy going to the British Open, no matter the venue. I think it's a great atmosphere, great tournament, it's where it all started. So those are my two favorite tournaments to work. In terms of the golf courses, I love Muirfield Village in Ohio. I love Riviera. And I love Sawgrass. Those are probably my top three that we play every (year). There's plenty that we don't play all the time that are great, classic golf courses. But in terms of seeing every year, those are my three favorites."
The golf world knows how difficult Augusta National is. For those who have never been to ANGC, it is an arduous walk. I have been so fortunate to attend the Masters 11 times, and I know full well how challenging the hike is.
LaCava shared his thoughts on how difficult it is at Augusta and how the Open Championship poses challenges.
"TV does it (Augusta) no justice. It's up and down. It's a long week. There's a lot of late practice runs, long practice runs. That's not a complaint. That's a fact. That's a grind. That's a tough week. The British can be tough, too, because you never know what the weather is going to be like so the bag's heavy. As we get older, that's tougher for me. And that's a grind. But it's worth every minute of it because, like I said, it's my favorite tournament to work outside of Augusta."
Joe LaCava's Net Worth
As of 2023, Joe LaCava is worth an estimated $2 million. While he is most well-known for caddying for Tiger Woods, he caddied for Fred Couples for 22 years.
Based on the earnings of both golfers during the time he spent caddying for them, we believe LaCava accrued almost $2 million. However, given his closeness with Woods, he may have earned more.
Yet this doesn't tell the full story. LaCava has caddied for many other golfers, such as Dustin Johnson. He likely earnt over $400,000 from this partnership alone. To learn more about Joe LaCava's net worth read our dedicated article on the subject.
The LaCava Legacy
The Joe LaCava caddie legacy may be continuing when Joe hangs up the bag. Joe Jr. caddied for Charlie Woods, Tiger's son, at the last two renditions of the PNC Championship. The PNC is a fantastic two-person scramble event with teams made up of current and former PGA Tour champions paired with a family member, usually a child.
Joe Jr. has also caddied for Steve Stricker on the Champions Tour once. He is regularly on the bag for Korn Ferry Tour player Brandon Hagy. Joe Jr. told Barstool Sports, Dan Rapaport in late 2022, "I think I'm gonna give the looping life a shot."
Summing It Up
Tiger Woods' caddie since 2011 has been Hall of Famer Joe LaCava. The legendary caddie has carried the bag for Fred Couples and Dustin Johnson before his current boss, Tiger Woods.
LaCava is one of the most respected caddies of all time. He has played a significant role in the success of all those he has worked for. With Tiger's last several years being so injury-prone and questions being raised of if he would ever play again, let alone win, LaCava has helped tremendously in his comeback wins in 2019 and 2020.
LaCava remains very loyal to Woods as uncertainty still looms regarding his future. However, regardless of what may happen with Tiger, LaCava will likely remain part of golf for the foreseeable future.
Frequently Asked Questions
How Many Caddies Has Tiger Woods Had?
Tiger has had three caddies throughout his career. Tiger Woods' caddies over the years include Mike "Fluff" Cowan (1996-1999), Steve Williams (1999-2011), and Joe LaCava (2011-Present).
Why Did Tiger Woods Split With His Caddy Steve Williams?
Two factors contributed to the split of Woods and Steve. Firstly, Tiger seemed upset about Williams caddying for Adam Scott in 2011 at the US Open and Open Championship. Additionally, there were reports that the Woods and Williams relationship soured after Woods' infidelity scandal came to light.
Similar Reads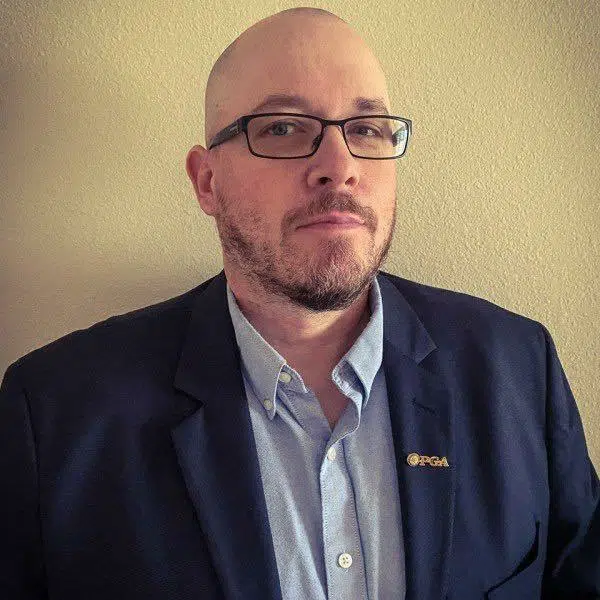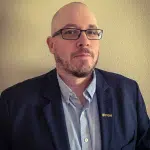 PGA Professional Brendon Elliott is the founder of Little Linksters, LLC, and its nonprofit arm, the Little Linksters Association for Junior Golf Development. He is the winner of 25+ prestigious industry honors, including the 2017 PGA National Youth Player Development award. Brendon is a respected coach, businessman, writer, and golf industry expert.