Undoubtedly, Keegan Bradley knows his way around a golf club. With a world golf ranking of 24 as of June 2023, his performance is remarkable, partially thanks to his excellent equipment. If you're wondering what clubs Bradley has in his bag, you don't have to look far.
Here's Keegan Bradley's WITB: Keegan Bradley has been spotted using a Ping G430 LST driver, TaylorMade SIM2 Max HL 3-wood, Callaway Apex hybrid, and Srixon Z-Forged irons. He favors Cleveland RTX Zipcore Tour Rack wedges and a 2014 Odyssey Versa Jailbird putter alongside Srixon Z-star balls.
There's more to golfing than just having technical skill; without the right equipment, you can find yourself at a major disadvantage to your competition. Of course, you could always take a page from Bradley's book (or a club out of his bag) to elevate your game.
Keep reading to peek into Keegan Bradley's bag and how he uses each piece to elevate his game.
Keegan Bradley WITB in 2023
Here's a quick summary of Keegan Bradley's equipment: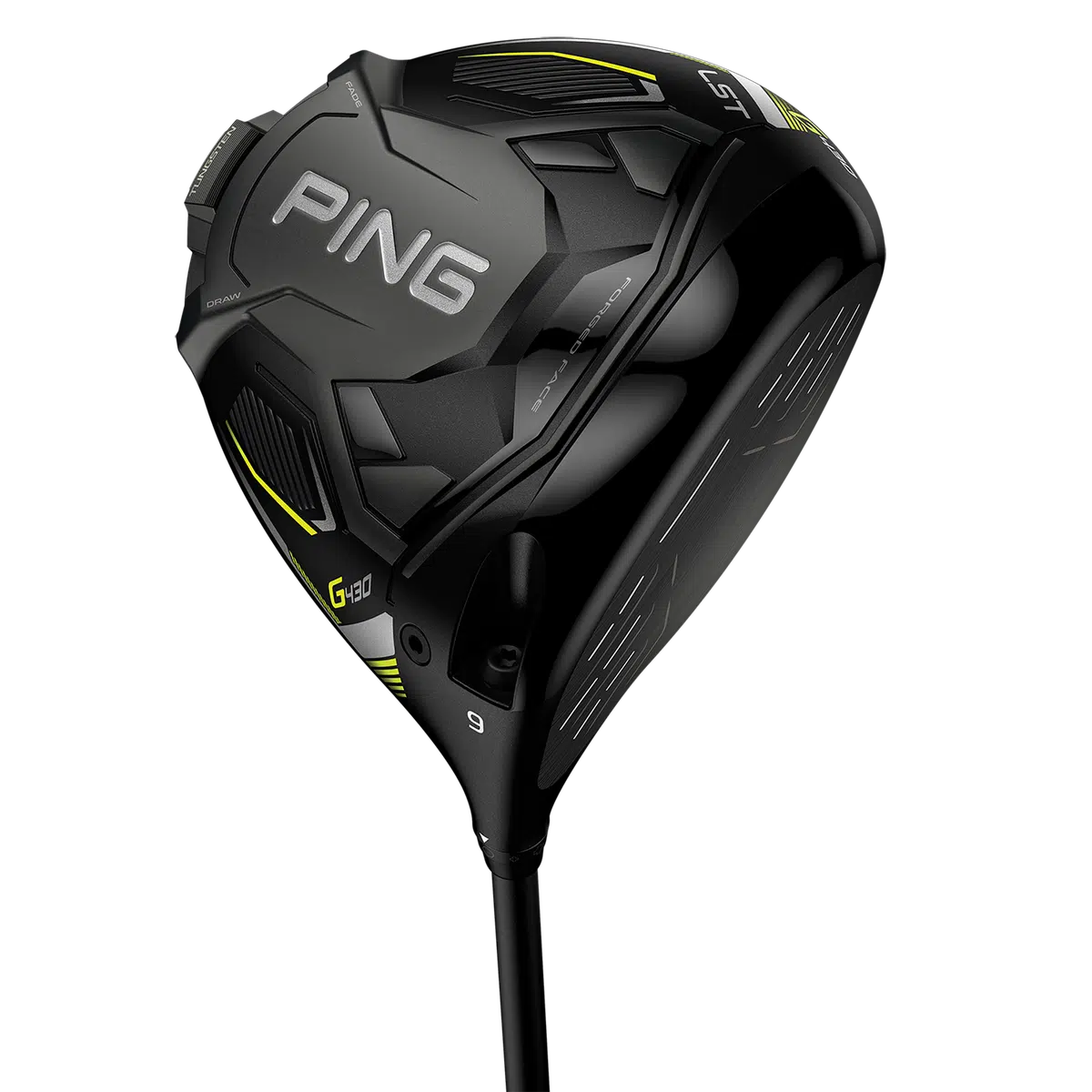 Lately, Bradley's been changing up his driver strategy. He's been favoring a Ping G430 LST recently, complete with a Fujikura Ventus Black 6X shaft. The LST provides a low spin and has a carbon crown, setting it apart from the other two G430 models.
This driver has some major perks, including how forgiving it is and how stable it feels in the hand. It offers a great sound and feel while playing, and it's easy to see why Bradley picked it up. With an adjustable back weight, it's a proven Tour winner, and it's no wonder Bradley keeps one on hand.
However, it's kind of pricy for what it is, and some golfers wish it would have had higher distance gains than the older G425 driver.
It's an easy pick for golfers capable of driving the ball well with average swing speeds at or above 105 mph.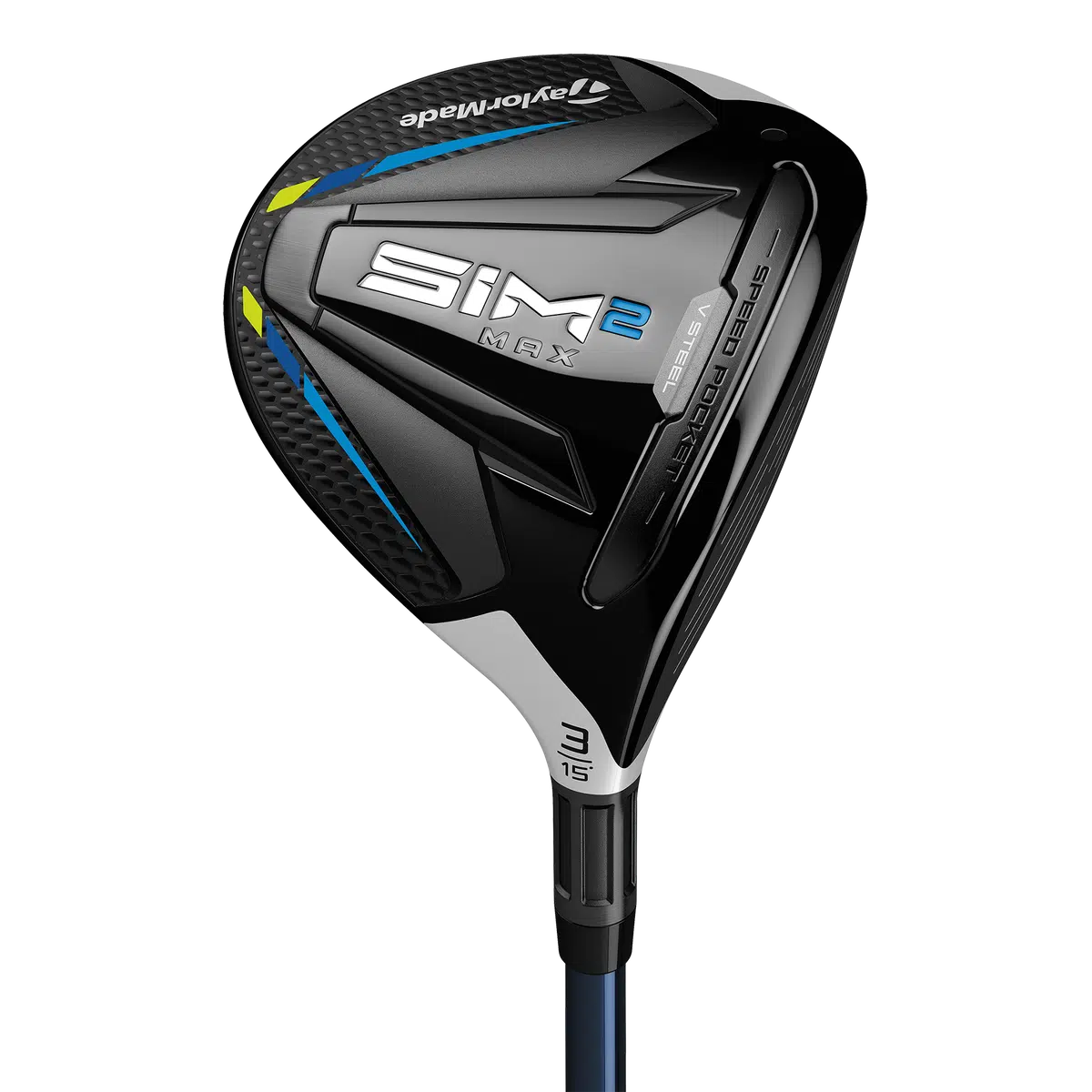 Bradley's 3-wood pick as of lately is the TaylorMade SIM2 Max XL fitted with a ProjectX HZRDUS Smoke Black 80G 6.5TX shaft. This is the higher launch model favored by professional golfers for its ability to get the ball in the air with a higher launch.
This model has improved the SIM by stripping the head and improving individual pieces. It provides more forgiveness, which can be a big confidence booster for golfers. The SIM2 Max includes a carbon crown and contrasting chalk color on the top line to help golfers align the ball better and encourage straighter shots.
Unfortunately, in my experience, it takes a bit of time to get a hang of this particular club. It also takes speed and concentration, which the pros have in spades, but the casual golfer may find them a bit difficult to use.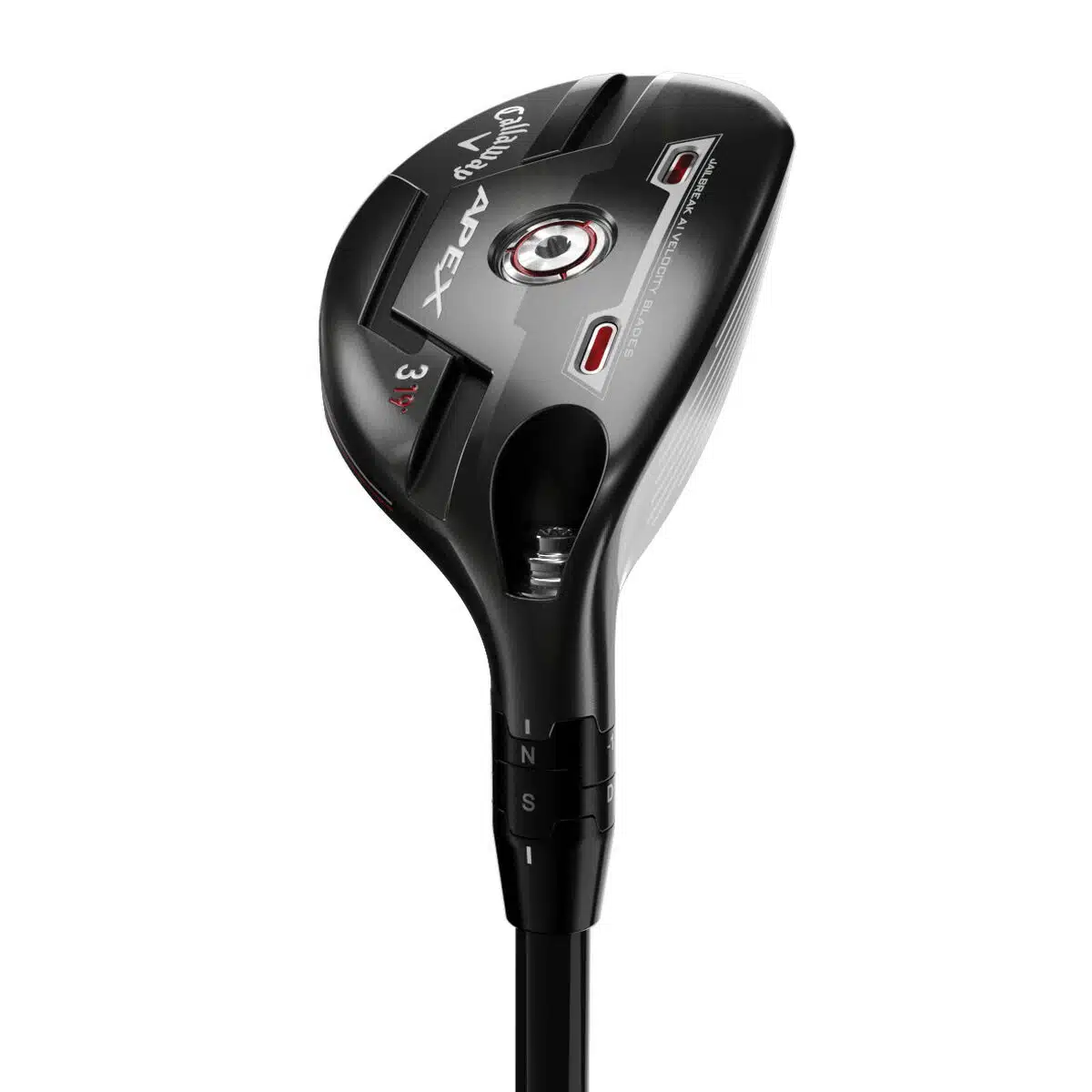 Bradley seems to be a fan of hybrids and after a period of time with the Callaway Apex Pro, he seems to have moved on to a Callaway Apex UW with 20 degrees of loft and fitted with a Project X EvenFlow Hybrid 95 6.5Tx shaft. This has been an increasingly popular club, especially since pro golfer Phil Mickelson had a hand in its development.
Featuring a soft feel and offering immense control, this precision-engineered club is a phenomenal choice – that is, if the golfer can keep up with it. These clubs have thin toplines and a lack of forgiveness, making them best suited for advanced players capable of handling them. Those looking for more forgiveness or high handicappers will likely want to skip this.
Keegan Bradley's Irons — Srixon ZX5 and ZX7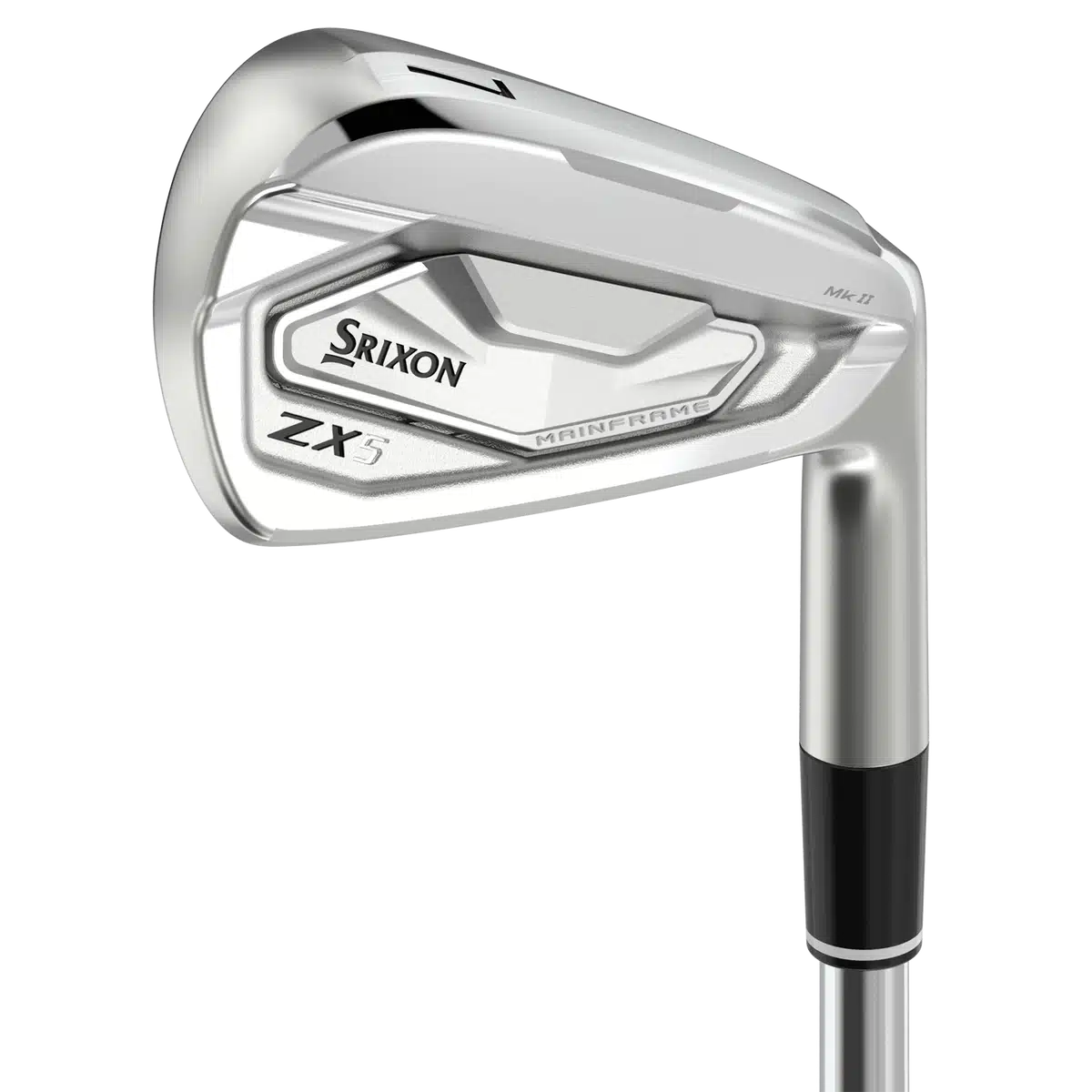 As a long-time Srixon/Cleveland Staff player, Keegan Bradley features Srixon ZX5 and ZX7 irons in his bag. He's got three Srixon ZX5s (three-iron down to five-iron) and the rest are Srixon ZX7s, from six-iron down to pitching wedge. Each iron is adorned with a Dynamic Gold X100 shaft.
This set offers ample workability and more distance than most other forged clubs, but arguably, the design is somewhat aggressive. Despite this, the Srixon ZX7 offers an affordable option for those looking for great playability, and the ZX5 offers the forgiveness and a touch more distance in comparison.
Both sets are quite suitable for lower handicappers but keep in mind that the ZX7s, in particular, aren't traditional and may go further than comparable forged irons, something to keep in mind while playing.
Bradley's primary wedges are the Cleveland RTX Zipcore Tour Rack models with 52 and 58 degrees of loft. His bag includes a few with Mid and Low bounce profiles, all fitted with True Temp Dynamic Gold Tour Issue S400 shafts.
I'm a big fan of these wedges because they're so user-friendly. They've got a compact, traditional teardrop profile and straight leading edges in a Tour-preferred size, making them quite popular among those who want to play like the pros.
However, the best part of these clubs is that they felt like an extension of myself. They were so intuitive to use.
However, they're also somewhat expensive compared to other options on the market, which can give some casual players pause. They could also use a bit more of an aggressive spin. Despite these drawbacks, this is a welcoming setting for those with a solid handle on golfing. They're suitable for average golfers who could use more forgiveness in a wedge, but highly skilled players will get the most out of them.
Keegan Bradley's Putter — Odyssey Versa Jailbird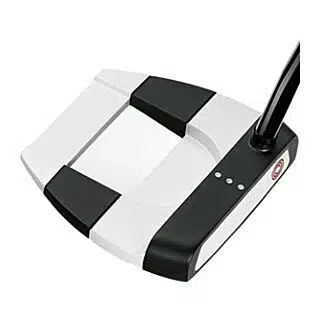 Somewhat surprisingly, Bradley seems to favor his 2014 Odyssey Versa Jailbird, and he has since it was first released. With a mid-length mallet, this club improves alignment with black and white stripes on the club head. These high-quality putters have been found to improve alignment by nearly 70% and the angle of impact for 75% of golfers.
Unfortunately, this is not an easy putter to get your hands on. It was first released in 2014 but hasn't been on the market in quite a while. The only way to purchase it is through third-party sellers or to buy a used one.
Built with an extra large head, it adds extra forgiveness for golfers seeking a little assistance with alignment. It's slightly long for a putter, but it works well for Bradley and he doesn't show signs of replacing it any time soon.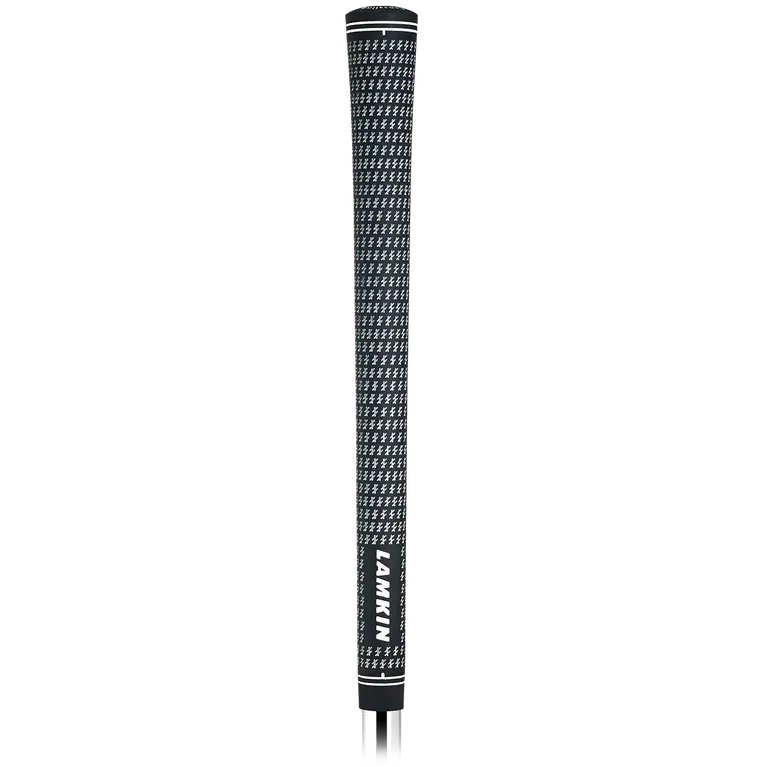 Bradley has been endorsed by Lamkin Grips since 2018 and has been using them since. He's also involved in player testing and product development. Using proprietary ACE material and the characteristic Crossline surface pattern, these grips are suitable for all weather conditions and all players.
Thanks to a long-standing friendship with none other than Michael Jordan, Bradley has favored various Nike Air Jordans since at least 2014, before there were Jordan golf shoes on the market. In fact, the first pair of white Jordans built specifically for golf was created for Bradley.
He continues to wear this brand while he plays, and they've become a commonly chosen brand for players of all levels.
Jordan Golf shoes are particularly accessible because they can be worn on and off the course. They're casual enough to wear out, supportive enough to play in, and built durably. However, they aren't quite as grippy as other shoes.
Keegan Bradley's Apparel — TravisMathew
View this post on Instagram
Since at least 2014, Keegan's been sporting TravisMathew as a brand ambassador on and off the course, paired with his signature Jordan shoes. It's easy to see why, too. While the brand is a bit expensive for casual players, the clothing is stylish and durably built. With material that's breathable and comfortable, they are admittedly nice pieces. However, they're certainly a bit of an investment.
How Much Does Keegan Bradley's Bag Cost?
So, how much will it run you if you want a bag similar to Keegan Bradley's? Well, there's some bad news — an exact price is difficult to estimate as his preferred pick for his putter, an Odyssey Versa Jailbird, isn't exactly easy to find. However, we can break down the rest of his bag for a good estimate. Take a look at the table below:
Altogether, it's going to cost just a bit more than $4,000 to play like Keegan Bradley.
FAQ
What Clubs Do Keegan Bradley Use?
Keegan Bradley utilizes a Ping G430 LST driver, a TaylorMade SIM2 Max HL 3-wood, a Callaway Apex hybrid, and Srixon Z-Forged irons for his golf game. He prefers Cleveland RTX Zipcore Tour Rack wedges and a 2014 Odyssey Versa Jailbird putter, paired with Srixon Z-star golf balls.
What Kind Of Driver Does Keegan Bradley Use?
Keegan Bradley uses a Ping G430 LST driver with a Fujikura Ventus Black 6X shaft. The G430 LST is a low-spin driver designed for players who want to hit the ball farther and straighter. The Ventus Black 6X shaft is a high-launch, low-spin shaft providing much power and forgiveness.
Final Thoughts
Ultimately, most of Bradley's equipment suits his skill level and is certainly tailored to his preferences. He's continued to carry his 9-year-old putter through key games, including ranking fourth in strokes gained and fifth in total driving in the 2020-2021 PGA Tour.
However, most average golfers don't need to worry about breaking the bank to get quality equipment. For most, clubs such as the Wilson Ultra 202, PXG 0211 Z, or TaylorMade RBZ Speedlite sets are more than suitable for those not needing the exact precision or having the skill to use Keegan Bradley's WITB.
Nick Lomas is the founder of GolfSpan, an avid golfer, not quite a pro but has over 15-years of experience playing and coaching golfers from all over the world. His mission is to bring the golfing community a better experience then it comes to choosing the right golf gear, and finding the right set up for your game.