Tiger Woods is considered by many as the best that has ever played the game. With 82 career PGA Tour wins, he is tied with Sam Sneed for the most ever. With 15 Major Championships, he is second to the great Jack Nicklaus, who stands at 18 PGA Major victories.
Tiger may be the most significant golfer to have ever played the game. His popularity created what has become known as the "Tiger Boom" in the early 2000s. Today, in 2023, he still moves the needle in golf more than any other. Yet injuries have plagued his career.
What is Tiger Woods' injury history? Tiger Woods underwent ankle surgery after the Masters in 2023, causing him to miss the PGA Championships. Since 2008 he has had about 15 surgeries and an injury almost every year, affecting his knees, neck, back, elbows, legs, and more. In Feb 2021, he had a near-fatal car crash, which still affects his game.
Tiger's injury history woes continue, so be sure to read the entire article to get the full picture. Yet, regardless of his injuries, surgeries, and rehabs, somehow, someway, Tiger has always managed to wow us.
Whether it was his 2008 U.S. Open win on a broken leg or his 2019 Masters comeback victory, Tiger has found a way. Love him or hate him, Tiger Woods's journey has indeed been the stuff of legend. Let's dive in to discover the full extent of his injury troubles.
What Were Tiger Woods' Injuries?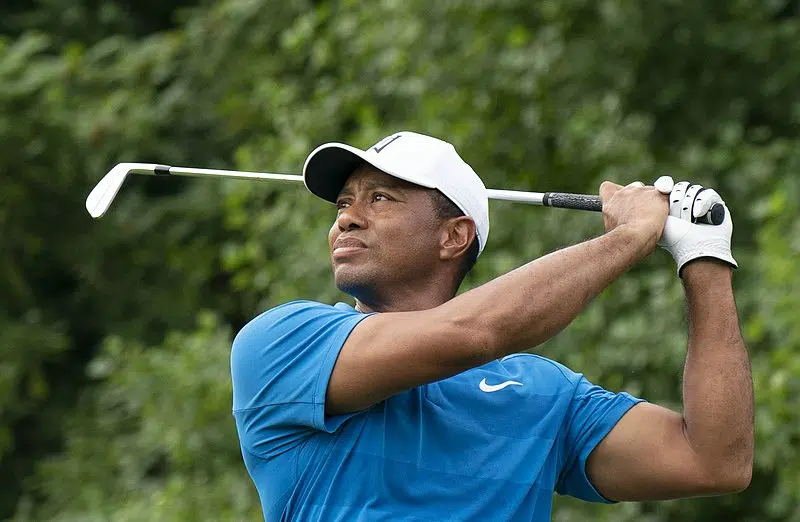 What's up with Tiger Woods? Its injuries. And it always has been. It's the story of his career. There may not be another athlete in sports history as prominent as Woods that has been under the knife more.
As a result, Woods has missed significant time on the course. The fact he is joint first when it comes to PGA Tour wins is a testament to his ability. Without his long list of injuries, Tiger would surely be top.
The most notable injuries that Tiger has faced include:
Major and ongoing back issues
A torn ACL
A broken left tibia
Neck injuries
Achilles tendon trauma
Near fatal car crash, causing severe leg injuries
Plantar fasciitis complications
Tiger Woods' Timeline of Injuries
April 2008: Tiger has arthroscopic surgery to repair the cartilage in his left knee.
June 2008: Even with two stress fractures in his left tibia, Woods played on and won the US Open at Torrey Pines. He would take nine months off after that to rest and recuperate.
May 2010: Due to an inflamed facet joint in his neck, Woods withdrew from The Players Championship.
April-May 2011: A sprained MCL ligament in his left knee and strained left Achilles tendon forced Woods to withdraw from the Wells Fargo Championship and the Players Championship after playing only nine holes.
March 2012: An injury to his Achilles tendon forced Woods to WD from the WGC-Cadillac Championship on the back 9 on Sunday.
June 2013: Woods WDs from the AT&T National with an elbow strain.
August 2013: Was on the verge of winning at the Barclays, but due to a series of back spasms, finished second. The pain saw him famously on all fours during his final round.
March 2014: Woods WDs from the Honda Classic in the final round due to lower back spasms.
April 2014: After not playing at the Arnold Palmer Invitational a few weeks prior, Woods announced that he would not start at The Masters for the first time in his career due to back surgery he had for a pinched nerve.
August 2014: At the WGC-Bridgestone, Woods WD' in the final round on the front 9. He is driven off the course in obvious and substantial pain.
February 2015: "My glutes are just shutting off." Tiger once again WDs with back pain at the Farmers Insurance Open.
September 2015: Woods undergoes microdiscectomy surgery on his back for a second time.
October 2015: Just over a month after his microdiscectomy surgery, he has an additional procedure done to help relieve ongoing pain.
February 2017: Back spasms force Woods to WD from the Dubai Desert Classic. He falls to 666 in the World Golf Rankings.
April 2017: Looking to alleviate pain in his back and leg, Tiger has a fifth back surgery to remove a damaged disc.
November 2017: Woods returns to golf at the Hero World Challenge after a lengthy absence.
September 2018: Woods makes the remarkable journey back to the winner's circle, winning the Tour Championship.
March 2019: A neck strain forces Woods to withdraw from playing the Arnold Palmer Invitational.
April 2019: Tiger's historic Major Championship comeback at the Masters sees him claim the green jacket for the fifth time.
August 2019: A mild oblique strain forces Woods to WD from the Northern Trust after the first round.
August 2019: Woods has a procedure to repair minor cartilage damage in his left knee. Later in August, he won his 82nd PGA Tour event at the Zozo Championship, tying Sam Sneed.
March 2020: Once again, back stiffness has Tiger decide to WD from the Arnold Palmer Invitational and The Players Championship. The COVID-19 Pandemic then wreaks havoc on the Tour for the remainder of the year.
December 2020: While debuting in the PNC Championship, playing alongside his son Charlie, Woods experiences severe nerve pain. This forces him to undergo a microdiscectomy procedure later that month to remove a disc fragment in his back.
February 23, 2021: Woods is at the wheel in a major one-car accident that nearly costs him his life. Tiger Woods' leg injuries forced him out of action for almost a year.
December 2021: Tiger returns to the PNC Championship with his son Charlie. The duo placed 2nd behind John Daly and his son.
April 2022: Tiger returns to the Masters and makes the cut, but is in obvious pain over the weekend.
May 2022: Woods makes the cut at the PGA Championship, but WDs on the weekend in significant pain. Earlier in 2023, Jason Day reported that one of the screws in Tiger's repaired right ankle pushed through his ankle at the 2022 PGA.
December 2022: Plantar fasciitis in Tiger Woods' foot forces him out of the Hero World Challenge. However, Tiger tees it up with Charlie later in December at the PNC Championship.
April 2023: After making the cut at the Masters, horrible weather and ongoing issues with plantar fasciitis forced Tiger to withdraw. Later in April, Tiger had yet another surgery to help ease his ankle pain.
May 2023: Woods missed the PGA Championships as he still recovers from his ankle surgery.
Tiger Woods's Biggest Comebacks from Injury
What Tiger Woods did coming back to win at the 2018 Tour Championship was the stuff of legend. Yet, many doubted that he would ever be able to return to the game, let alone win again.
What was even more remarkable and genuinely historic was what he did the following year in April at the Masters. Tiger won his fifth green jacket and 15th major in winning the 2019 Masters. It may have been one of the greatest comebacks in all of sports.
Undoubtedly though, Wood's biggest comeback from injury was his 2021 car accident. While he is yet to find form, the mere fact he has played golf again is an achievement in itself, given at its bleakest, there was a 50% chance he would lose his right leg.
A Pivotal Setback for Woods — The 2021 Car Accident
Details and Injuries
When things started to look more promising for Tiger Woods and his ability to move forward in the second act of his career, tragedy struck. On February 23, 2021, Tiger Woods was involved in a single-car accident with him at the wheel.
The rescue crew on the scene had to use the jaws of life to get Tiger out of the car. He had numerous significant injuries, primarily to his legs and the right leg specifically. Tiger Woods' injury report detailed that he suffered compound fractures in both legs as a result of the incident. And that he almost lost one of his legs due to the crash.
This was a devastating development in what had been a long and storied career for Woods.
Recovery
Look at Tiger Woods' right leg in this recent photo – incredible that he can play at all, much less competitively. @willbardwell @AlanShipnuck @firepitstories pic.twitter.com/oOa7fKZfOY

— Leif Skodnick (@LeifSkodnick) June 19, 2022
It has been a languishing journey back to health for Tiger Woods. Playing golf has been secondary in his comeback, and quality of life has been far more important.
Tiger did indeed make it back to playing. He returned at the 2021 PNC Championship, playing alongside his son Charlie. Tiger said that Charlie was a big motivation in his recovery.
Tiger played in the 2022 Masters, PGA Championship, and Open Championship. He made the cut in both the Masters and PGA Championship, finishing 47th in the former and withdrawing in the latter due to injury. Around this time, Tiger Woods' muscle injury from the crash became apparent. He lost almost half his right calf to save his leg.
In 2023, Tiger played in and made the cut at the Genesis Invitational. With rounds of 69-74-67-73 (-1), he showed signs of the old Tiger.
At the 2023 Masters, he made the cut for the 23rd consecutive time which tied him for the record alongside Gary Player and Fred Couples.
Due to brutal conditions on Saturday and having to finish his second round, as well as his third round, all in one day, Woods was forced to withdraw. It was just too much for his battered body.
The latest Tiger Woods injury update we have is for April 2023. He underwent another procedure to help elevate the pain he continues to experience due to plantar fasciitis.
Frequently Asked Questions
How Many Surgeries Has Tiger Woods Had?
Tiger Woods' surgeries total 10 before his accident in 2021. So counting this recent surgery in late April, somewhere near 15 total.
Will Tiger Woods Be Able to Compete at the Highest Level Again?
As the years progress, even the most healthy version of Tiger Woods would not be able to compete at the highest level as he did in his prime. Adding in the injuries and ongoing medical issues, the prospect becomes even more unlikely. However, if history has proven anything with Tiger, you can never count him out.
How Has Tiger Woods' Injury History Impacted His Legacy?
Tiger Wood's injuries have both hurt and assisted his legacy. While injuries have prevented him from becoming the sole leader of the most PGA Tour wins, he has made a series of legendary comebacks. This has cemented him as one of the best players to ever do it.
What Is Tiger Woods' Medical Condition Now?
While Tiger Woods' current condition is not serious, injuries linger. The talus fracture obtained in his car accident gave him post-traumatic arthritis. In April 2023, he underwent a subtalar fusion surgery to help alleviate this issue.
Why Did Tiger Woods Withdraw From Masters 2023?
Tiger Woods withdrew from the Masters in 2023 due to an injury in his right foot. He was in pain throughout the entire event and only managed to complete seven holes.
What Caused Tiger Woods' Knee Injury?
Tiger Woods injured the ACL in his left knee while out jogging with his dog in 2007. He had surgery shortly thereafter and it has continued to plague him ever since. He had his most recent knee surgery back in 2019.
Summing It All Up
Tiger Woods is in our eyes, without a doubt, the best the game has ever seen. Many may debate whether or not he is the GOAT, but we feel that at a minimum, he is tied with Jack Nicklaus as the best of all time.
The sad thing is what could have been, especially if the 2021 car crash wasn't added to the ever-growing Tiger Woods injury list. It is almost unfathomable how untouchable the records would have been.
The man has shown incredible determination and grit in the face of adversity, and while his form may be below par of late, his undeniable quality could see him back in the winning column once more if his body allows it.
Did you enjoy this post on Tiger Woods' injury status and history? Read on to reduce your chance of injury by stretching properly before your next round.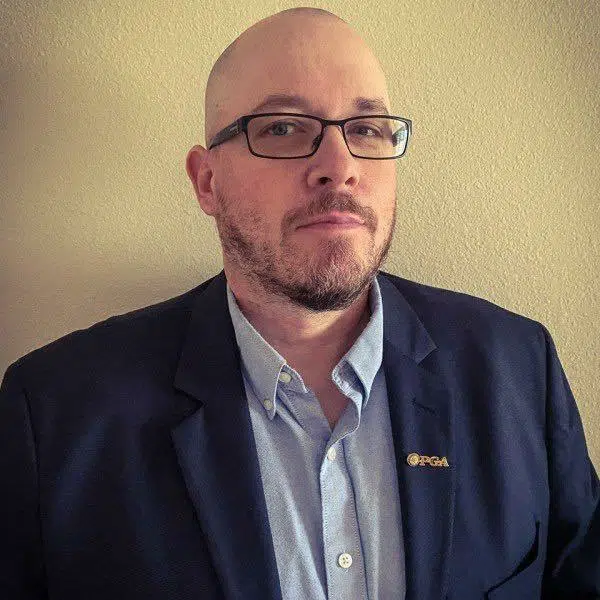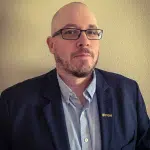 PGA Professional Brendon Elliott is the founder of Little Linksters, LLC, and its nonprofit arm, the Little Linksters Association for Junior Golf Development. He is the winner of 25+ prestigious industry honors, including the 2017 PGA National Youth Player Development award. Brendon is a respected coach, businessman, writer, and golf industry expert.