When you are a golfer who has won as much as Tiger Woods, you have dissected every part of your game.
That might include your swing, clothing, and how you hold different clubs.
So, what is Tiger Woods' putter grip? For most of his career, Tiger has used a black and white PING PP58 putter grip. It features the PING logo with a caricature of Mr. Ping. He has flirted with other putting grips, but it has mainly been the PP58.
Tiger's putter grip is thin and lightweight. The words PING follow below the caricature, and it looks smart. It features a textured grip type and a small grip diameter, and Golf Pride sells it.
More notably, it's been with Tiger for 14 major titles. It is a loyal member of his setup.
Read on to find out which putter he uses, how long it is, and how he grips it in his golf bag.
When Did Tiger Woods' Putter Grip Change?
Despite mainly using the PING PP58, Tiger has sometimes changed a little. In 2020 at Winged Foot, he opted for his usual Scotty Cameron Newport 2 putter with a full-cord Lamkin grip with a deep-etched pattern.
It features horizontal indents for a firmer feel.
Then in late December last year, he had a little change again at the PNC Championship. He opted for the Scotty Cameron Pistolini Plus grip instead. The notable difference is that that grip is around 77 – 80 grams, compared to his 58-gram grip previously.
Additionally, the white lettering on the grip was darker too.
What Putter Does Tiger Woods Use?
For a large chunk of his career, Tiger has selected the Scotty Cameron Newport 2 GSS prototype as his club of choice. He has used this club for 14 out of his 15 major championship wins.
The putter head weighs 326 grams; adding the 58 grams of PP58 grip comes to 384 grams.
A similar club to that is this putter – but it is not exactly what Tiger uses.
In terms of Tiger Woods' putter specs, he is most suited to a putter with 35.5 inches in length and 3.5 degrees in loft.
His current putter is crafted from German Stainless Steel – hence the GSS in the name. Also, Tiger Woods' putter face is milled with circular patterns and then made smoother.
How To Grip a Putter Like Tiger Woods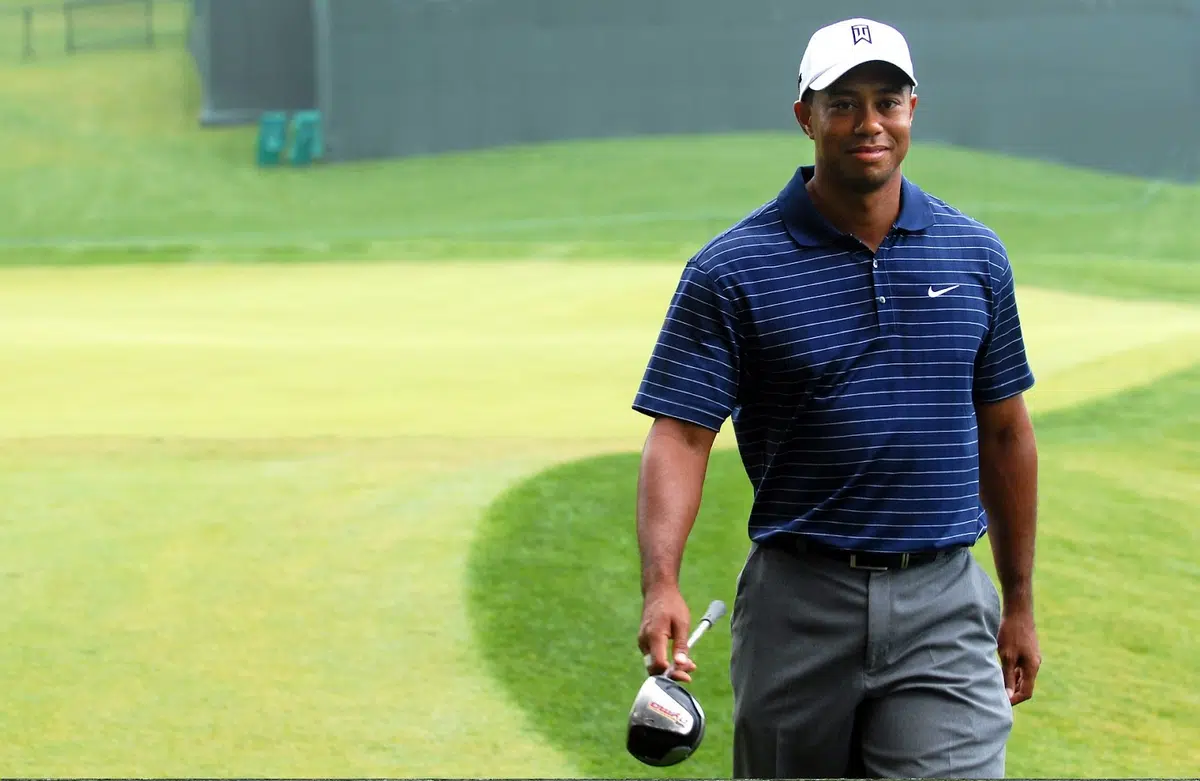 Despite not always being Pros' most popular style, Tiger operates with an interlocking grip. His grip used to be particularly strong in his early days, but he has since made it a little more neutral.
Here is a step-by-step guide for how to grip a putter like Tiger:
Hold the putter grip around halfway down with your right hand
Place your right hand below the left with both hands in a neutral position
Put your thumbs straight down the center of the grip
Check that the fingers on your left-hand form a nearly 90-degree angle to the handle and the shaft
Ensure an arc-style putting stroke so the club face opens up as the target line goes backward before closing after the shot
How Long Is Tiger Woods' Putter?
Tiger Woods' putter length has also been analyzed across his career. He now uses a 35.5-inch shaft on his putter. He has said that the additional length means he doesn't have to bend over so far, which could hurt his back.
Previously, Tiger had used a 35.25-inch putter instead.
Final Thoughts
Tiger is a renowned figure across the world who is worth more than $1 billion. After his successes, it's understandable that people want to know about the small gains that have helped him across the way – even his putting grip.
Now you know all about the history of Tiger Woods' putter grip. His reliable PP58 has served him well, so it's clear to see why he has stuck with it for so long.
It may prove near impossible to get your hands on his putter, but there are steps you can take to help you grip like Tiger and use some of his thinking to your advantage.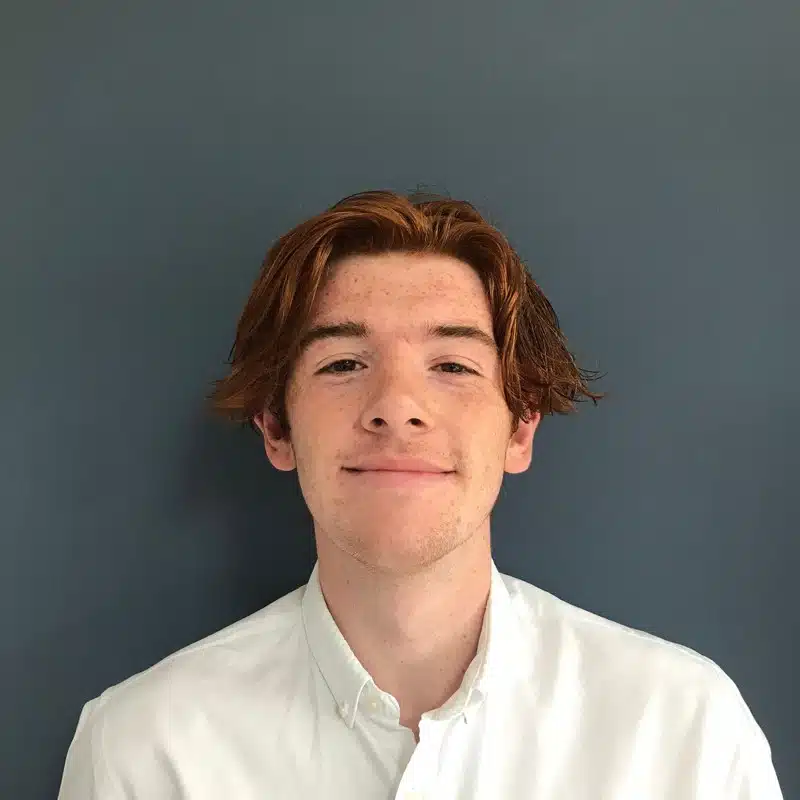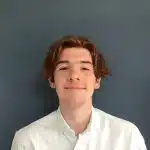 Jack was inspired by his Grandad Ron's golfing and grew up playing this great game. Now, he enjoys both playing and writing about it. He is also a big sports fan too. Jack is always looking for ways to find the edge on the course to share with readers.