Gary Woodland may have started out with a basketball career, but he shifted his attention to golf and turned professional in 2007. He won his first event on the PGA Tour just four years later.
What is Gary Woodland's WITB? Gary Woodland uses a Cobra Aerojet LS driver, Cobra Aerojet LS 3-wood, Cobra LTDx LS, Cobra King MB, Titleist Vokey SM9, Titleist Vokey WedgeWorks, and a Scotty Cameron Timeless Prototype. He completes his spread with a Titleist Pro V1x ball and Puma apparel and shoes.
With such athletic prowess, it's no surprise that he's made a name for himself in the golf world, especially with his carefully tailored collection of clubs. If you've been needing a change to your game, why not consider adding one of these clubs to elevate your playing?
Keep reading and discover how Gary Woodland has tailored his bag to perfectly fit his playing style.
Gary Woodland WITB in 2023
Curious about WITB when Gary Woodland plays? Take a look at this table for more information.
Gary Woodland's drivers have changed repeatedly the last several years, featuring brands such as Callaway, Ping, and TaylorMade. Right now, however, he's favoring the Cobra Aerojet LS, which makes sense after signing with Cobra.
I like this driver for its muted sound and feel and for providing a lower spin, just as it advertises. Its compact head also makes it easy to work with without feeling unwieldy.
However, this is a driver for confident players, and those still learning the game may struggle to find consistency with it.
Since signing with Cobra, Gary Woodland's fairway wood of choice is the Cobra Aerojet, which is quite similar to his driver. It's sleek and compact and is particularly ideal for stronger players. It's especially attractive for its range of adjustability options and because it provides a low flight.
Unfortunately, however, it lacks some stopping power, especially in greens. Despite this, it's quite popular and is a great choice off the tee and is a very forgiving option.
Gary Woodland's 5-wood option is a slightly older model than his other clubs, featuring the LTDx LS design. Despite its age, it's an attractive option with a sleek design and two adjustable weight settings on the heel and toe. This makes it particularly suitable for lower handicap golfers, who gain control when hitting into the green.
The adjustable hosel increases the loft, an ideal option for those who like the small head but don't want to sacrifice any loft.
Gary Woodland's irons are the Cobra King MB blades. Woodland himself claims to be excited about this set offering a little less offset and interacting well with the turf despite being a traditional blade. He expressed his happiness with this set right off the rack with no adjustments made.
He's not wrong, either. This set offers superb contact without being intimidating. However, because they aren't particularly forgiving, this is a set best left for skilled golfers.
Gary Woodland's Wedges — Titleist Vokey Design SM9 and Titleist Vokey Design WedgeWorks Proto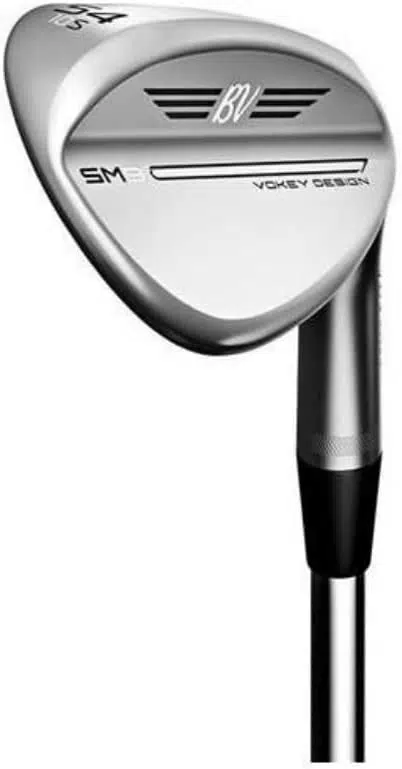 Gary Woodland carries three wedges, all of which are by Titleist. He uses the Titleist Vokey SM9 in 52 and 56-degree models and a custom Vokey WedgeWorks in a 60-degree loft.
These wedges offer versatile loft and bounce options, allowing golfers to change their wedges based on their personal preferences and spring. This gives excellent control over trajectory and spin while suiting nearly all players willing to customize their settings. They also look great while playing, something that may attract some attention.
However, for those who already have the SM8, there isn't much to be gained in the newest model. Likewise, they really do require a custom fitting to get the most out of them, making the set better for more serious golfers willing to invest time and money into their wedges.
Gary Woodland's Putter — Scotty Cameron Timeless Prototype
New to 2023 is Gary Woodland's putter. The Scotty Cameron Timeless prototype appears to have a longer neck, but because it's not an announced product yet, there isn't much that can be said about this particular putter.
Gary Woodland's grip of choice is the Golf Pride Tour Velvet Cord. It's no surprise, considering this is the most widely used cord grip on the Tour. These grips have a brushed cotton cord featuring comfortable cotton twill, offer good traction, and can perform in any weather.
These grips are relatively soft, which may put off some players. They can also mute the feedback or feel a little stiff when they're first used. However, they do offer fantastic traction and are durable enough to take the wear and tear of playing.
Gary Woodland's ball of choice is the Titleist Pro V1x. It's one of the best golf balls on the market, with fantastic performance and distance while providing excellent control and consistency. It offers a soft feel and plays well in the wind, making it a great option for many players with different styles.
However, it's also pretty pricey, which can put off a lot of casual players not ready to invest a significant amount into their balls. They're a great option for even beginners, regardless of handicap, but when they cost over $50 for a dozen balls, people who lose their balls often may prefer to choose something a little more affordable.
Gary Woodland's Shoes — Puma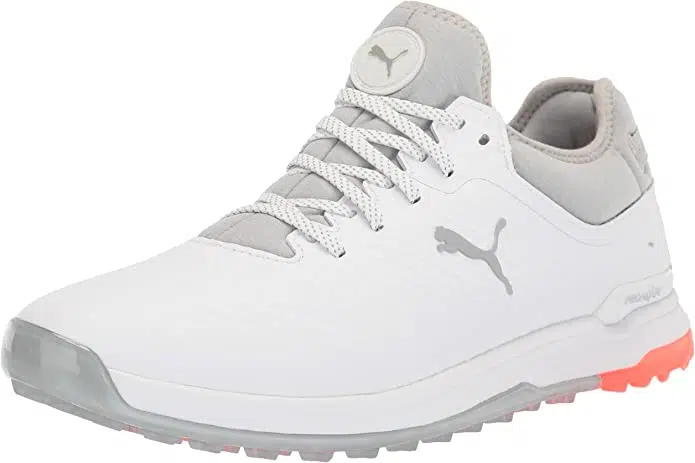 Most people don't immediately think of golf when they think of Puma, but Gary Woodland wears them regularly. Gary Woodland signed a deal with Puma in 2019 and has been loyal to the brand, shoes, and apparel ever since.
Puma offers both spiked and spikeless golf shoes for both men and women. They're stylish and high-performance, offering a waterproof option that will help keep your feet dry in the rain. They also offer excellent comfort. However, some styles may not be as breathable as other models.
Gary Woodland's Apparel — Puma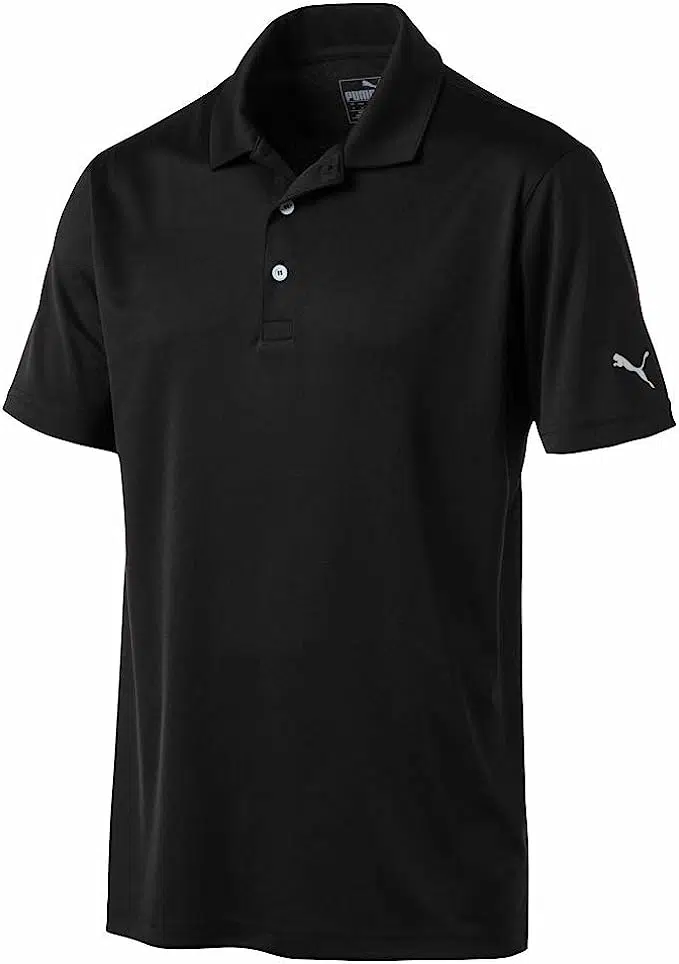 With the Puma logo emblazoned on his polos, Gary Woodland is frequently decked out in Puma clothing. These polos often offer high-quality fabrics that are moisture-wicking and stretchy, allowing for comfort while still remaining durable. Puma clothing is a moderately priced option suitable for everyone.
How Much Does Gary Woodland's Bag Cost?
So, how much will it cost to want a bag like Gary Woodland's? Let's break it down. Unfortunately, it's difficult to perfectly match his carrying because he has a prototype and a custom piece in his bag, but we can get close.
FAQ
What Brand of Clubs Does Gary Woodland Use?
Gary Woodland primarily used Cobra clubs, though there are a few others in his bag as well. He has Titleist wedges and a Scotty Cameron Timeless putter.
What Kind of Irons Does Gary Woodland Play?
Gary Woodland uses a set of Cobra King MB irons to play.
Final Thoughts
Gary Woodland's WITB certainly affects how he plays. As he navigates through the PGA Tour, we'll discover whether he switched to Cobra products and how they work for him. His playing will also allow us to get more sneak peeks at his Scotty Cameron prototype to see what's in store for future golfers when the final product eventually comes out.
Many of Woodland's clubs are tailored to his status and experience as a professional. While it can be tempting to go out and snatch up any similar equipment possible, in many cases, average golfers can get just as much out of more entry-level brands. Many Cobra golf clubs may be suitable for casual players, especially since they tend to be very forgiving. Other options can include Callaway or Wilson.
Nick Lomas is the founder of GolfSpan, an avid golfer, not quite a pro but has over 15-years of experience playing and coaching golfers from all over the world. His mission is to bring the golfing community a better experience then it comes to choosing the right golf gear, and finding the right set up for your game.