Fred Couples is always a pleasure to watch on the course. He's a fan-favorite with the skill to back himself up.
Here's Fred Couples WITB: Fred Couples plays with a TaylorMade Stealth Plus, Callaway FT I Squareway, Ping G425 MAX Fairway Wood, TaylorMade Stealth Rescue, Bridgestone J15 Dual Pocket Cavity, TaylorMade ATV, Titleist Vokey SM7, and a Bettinardi SS28 along with yellow Bridgestone Tour B RXS balls.
Of course, the equipment alone isn't enough to make a professional golfer, but it can improve your game. If you've meant to add new clubs to your bag, why not try taking one out of Couples' bag?
Read on and discover what Fred Couples carries onto the course and how it works for him.
Fred Couples WITB in 2023
Take a look at what's in Fred Couples' bag this year with this table:
Couples have been carrying the TaylorMade Stealth Plus driver, which offers minimal spin with a mid-launch and forgiveness. It's particularly suitable for lower handicappers, especially with its adjustable hosel, which allows users to either strengthen or weaken the loft, and a movable weight track that allows for the center of gravity to be changed.
What's nice about this driver is the controlled launch and aerodynamic club head. However, it is admittedly expensive for casual players and not particularly well suited to slower swings.
Fred Couples' 3-wood — Callaway FT I Squareway
​​
The Callaway FT I Squareway is an interesting choice for Fred Couples' 3-wood, especially since it primarily uses old technology. However, it does include tweaks that Couples has requested, so it makes sense he'd favor it. Offering fantastic accuracy, launch, and distance, it's easy to play with. For those seeking a new club, this one is available in numerous shaft flex options, making it suitable for nearly any player with nearly any swing speed.
What I loved about this club was how forgiving and easy it was to produce a consistent launch. However, it does have a few drawbacks. First, it's older, making it difficult to find brand new. The square club head also isn't universally appealing and some may prefer to skip this one.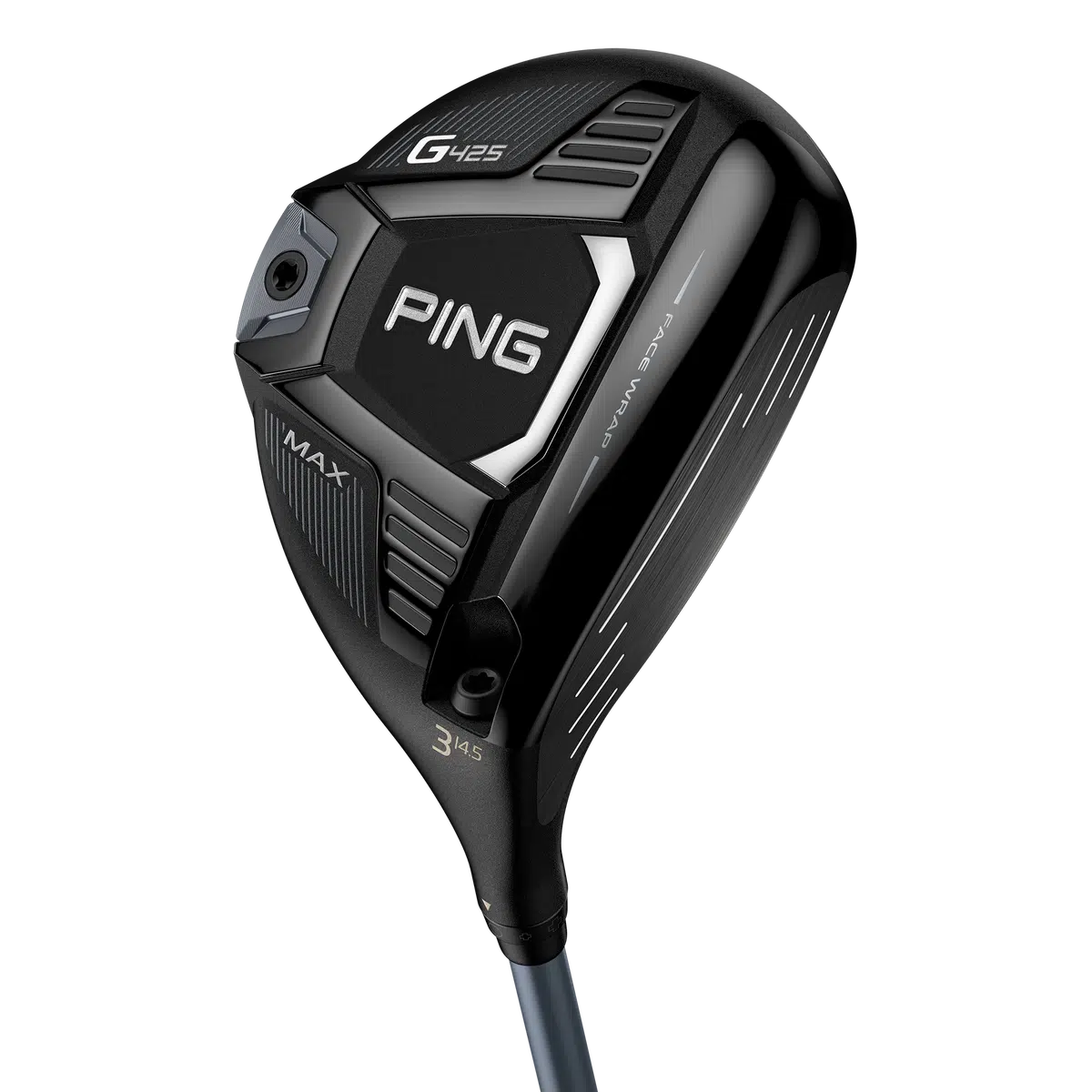 This year, Couples has replaced his TaylorMade Stealth fairway wood with a Ping G425 Max Fairway Wood. This particular club is designed to provide a higher launch and greater consistency. It's suitable for both amateurs and pros alike, thanks to high levels of accuracy and forgiveness.
It offers multiple stock shaft options, and controls spin well. However, people with higher swing speeds may find that they prefer something with a lower launch.
Fred Couples' pick for a hybrid club is the TaylorMade Stealth Rescue. It's a great performer, offering both launch and distance. It creates a mid-volume sound, but when it comes into contact with the ball, it feels good in the hands. I could tell where I hit the ball, but there wasn't an uncomfortable vibration through the handle.
This is a consistent hybrid with high trajectory thanks to its carbon crown, the shaft, and the sole. It's also fairly forgiving, something that more casual golfers may seek. Unfortunately, it's not highly adjustable and has a draw bias, which may be a drawback to some. It's also somewhat expensive and offers no alternative stock shaft options.
Fred Couples' Irons — Bridgestone J15 Dual Pocket Cavity
There's no denying the sleek, classy look Bridgestone creates, and the J15 Dual Pocket Cavity is no exception. These are Fred Couples' go-to irons this year and for good reason. These irons offer superb feel with great forgiveness and distance. They're easy to swing with accuracy, too.
I've found hitting farther with these irons easier, which is great for those looking to add to their distance, especially since they swing so well. However, they can be somewhat noisy, especially if you're carrying several that may clank around in your bag. It's also got a wider sole that low handicappers likely won't appreciate. This is also an older set, making it tough to find a new one.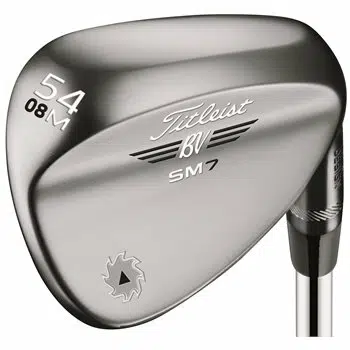 Fred Couples' wedges include both the TaylorMade ATV and the Titleist Vokey SM7.
The TaylorMade ATV is unique in the sense that it is multipurpose thanks to its concave shape and leading edges as opposed to a typical wedge's concave shape with a higher leading edge. This allows golfers to hit numerous angles with this wedge, allowing for multiple uses out of just one wedge.
It thrives in distance control thanks to its heavy club head and the consistency of swing speed and strike. Because you can hit with different angles, you can change the distance the ball travels, the spin, and the bounce. However, that very same versatility may require an adjustment period, and not everyone will appreciate a broader sole.
The Titleist Vokey SM7 offers a more traditional wedge shape, which is probably why Couples uses it alongside the more unique TaylorMade ATV. The Titleist Vokey can fit nearly any swing with great spin and feel. It's got a slightly louder sound than many other options. However, there's no rattling or vibration, which makes it incredibly comfortable to hold.
Unfortunately, like many of the other clubs Couples seems to favor, this is an older wedge that can be tough to find. It's also not well suited for high handicappers.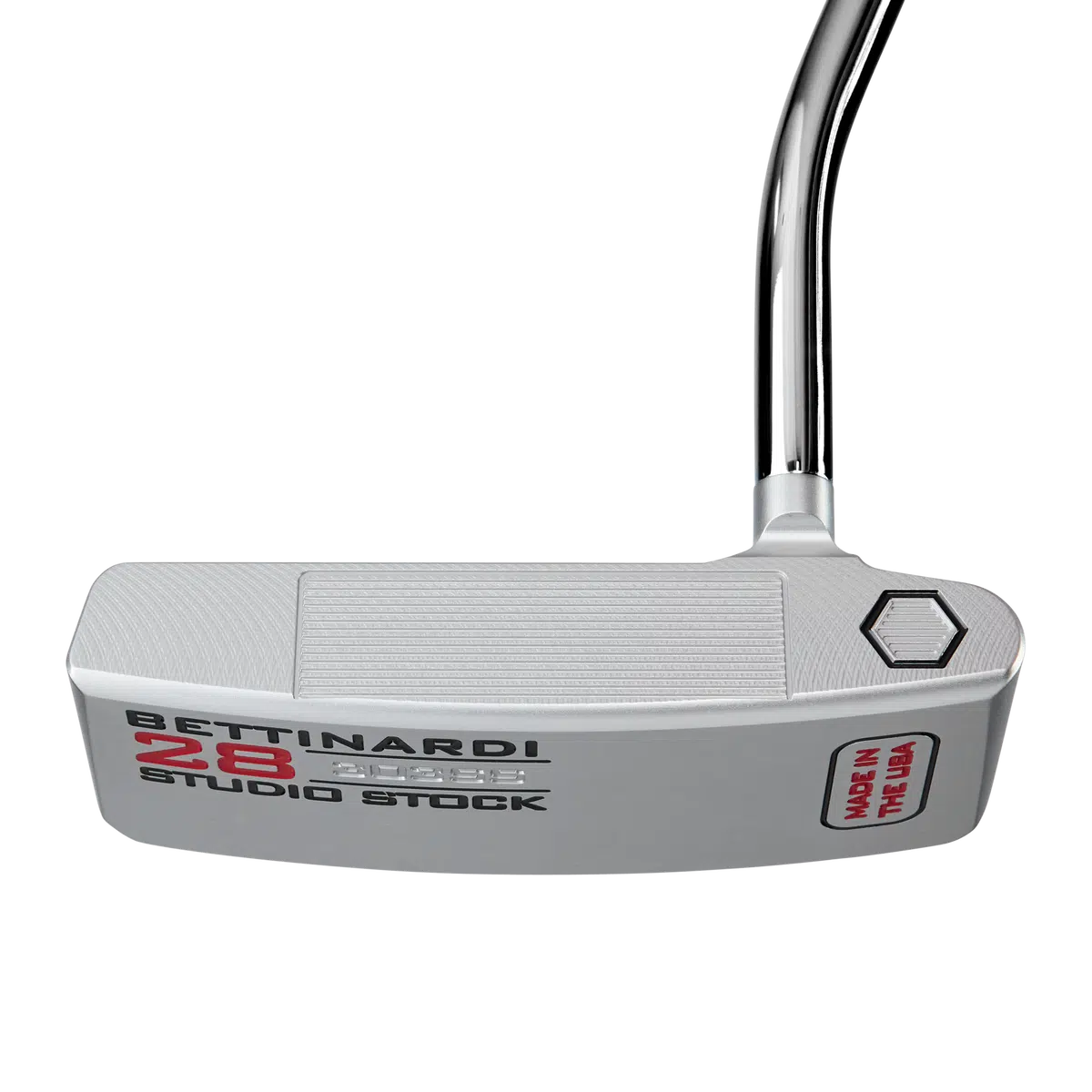 Fred Couples' putter of choice is the Bettinardi SS28. It's a comfortable putter, ideal for those who want a traditional blade look while still having the leeway from a mallet. Bettinardi is known for its putters, and this one is a shining example.
It offers a soft feel with a gentle sound, giving both feedback and forgiveness thanks to the milled steel face. It thrives in providing good distance control and comfort with a premium feel. It's perfect for those looking for more stability in their strokes. However, those looking for more forgiveness may prefer a mallet putter head instead.
Fred Couples' ball of choice is the Bridgestone Tour B RXS. More specifically, he uses yellow balls so he can spot them easier while playing. These balls are considered non-Tour urethane, designed for golfers with a slower swing and offering a softer feeling. They fly relatively high with a low spin.
These balls are, by and large, predictable and consistent, but they also do have duds pop up from time to time. However, I'd consider them slightly better than average, especially for those preferring slower swings.
Up until 2023, Fred Couples' golf shoes were primarily Ecco brand. He was a brand ambassador. However, in July, he was spotted in Hawaii sporting a pair of G/FORE MG shoes. These are a great option for many golfers, offering supreme comfort, and available in numerous styles and colors.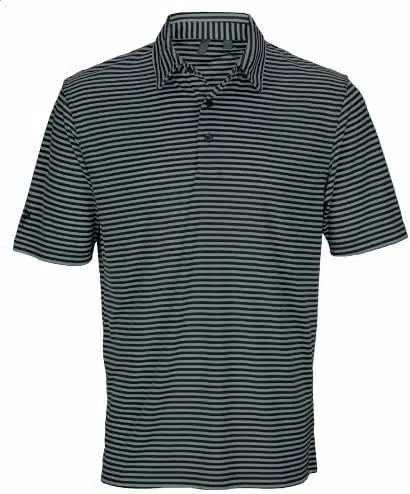 As an Ashworth ambassador, Fred Couples primarily wears Ashworth golf apparel. What's nice about this is it's a brand that's overall, much more affordable than other brands, but still offers high-quality, breathable fabric, making it an easy option for most golfers.
How Much Does Fred Couples' Bag Cost?
Using these prices, the grand total to have a bag like Fred Couples' is $2,779.92. That does count estimated prices on some used items, as not all are available new any longer. It's a hefty investment, but it's one for a pro.
FAQ
What Clubs Does Fred Couples Use?
Fred Couples uses a mix of brands in his bag. These include Bridgestone, Titleist, TaylorMade, Ping, and Callaway.
Why Does Fred Couples Use a Yellow Ball?
Fred Couples uses a yellow ball because it's easier for him to spot it with the bright color.
Final Thoughts
And there you have it, Fred Couples' WITB for 2023. Fred Couples still favors older golf clubs, including his Bridgestone J15 irons and Bettinardi SS28. However, the Ping G425 MAX Fairway Woods is a new addition, and it will be interesting to see how he uses it moving forward.
Unfortunately, due to his preference for his older clubs, it can be somewhat difficult to source some of them for yourself at a reasonable price point. However, beginners and casual players can find some brands that may provide a more affordable entry point into the game, such as Wilson or Callaway. The TaylorMade brand may be a good choice as well.
Nick Lomas is the founder of GolfSpan, an avid golfer, not quite a pro but has over 15-years of experience playing and coaching golfers from all over the world. His mission is to bring the golfing community a better experience then it comes to choosing the right golf gear, and finding the right set up for your game.