Ever since Karsten Solheim started Ping from his garage in 1959. The company has strived to manufacture equipment that makes life easier for the average golfer. Continuing that tradition is the Ping G425 3 wood.
This fairway wood is available in three models, but our Ping G425 3 wood review focuses on the design best suited to mid and high handicap golfers.
I will outline the forgiveness, distance, and ball speed generation of the G425 Max 3 wood. Plus, explain which option in the range works well for each type of golfer.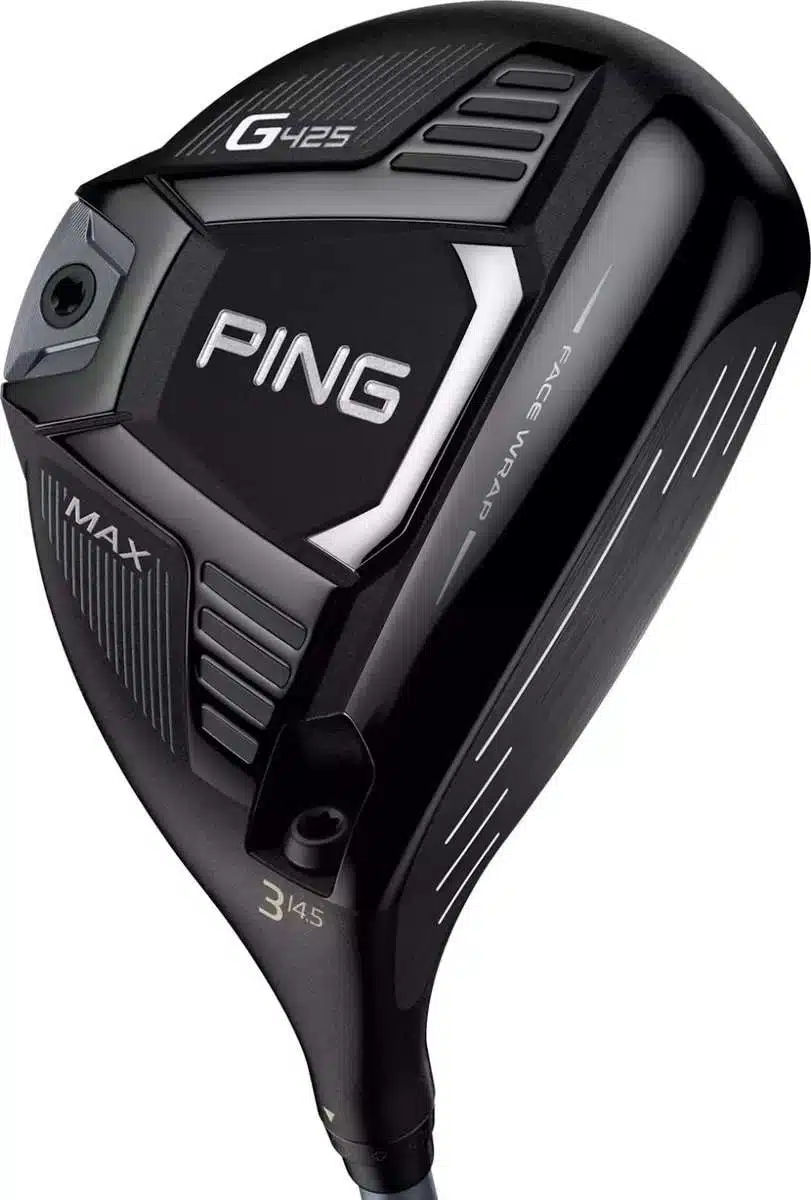 | | |
| --- | --- |
| Total Score | 85.3 |
| Star Rating | 4-stars |
| Distance | 85 |
| Forgiveness | 93 |
| Feel | 88 |
| Workability | 81 |
| Aesthetics | 80 |
| Price | 85 |
Pros
Enhanced clubface flex
Produces explosive ball speed off the face
Optimal distance
High launching fairway wood
Provides consistent spin rpm, even on off-center strikes
Easy to ensure that your clubface is aligned with your target
Adjustable hosel for optimal trajectory
Cons
The stock shafts are too flexible for super fast swingers
Reduced distance in exchange for maximum forgiveness
Expensive
The G425 fairway wood range succeeds the popular G410 series, released in 2019. The latest version features three options: the Max, LST, and SFT.
Ping G425 LST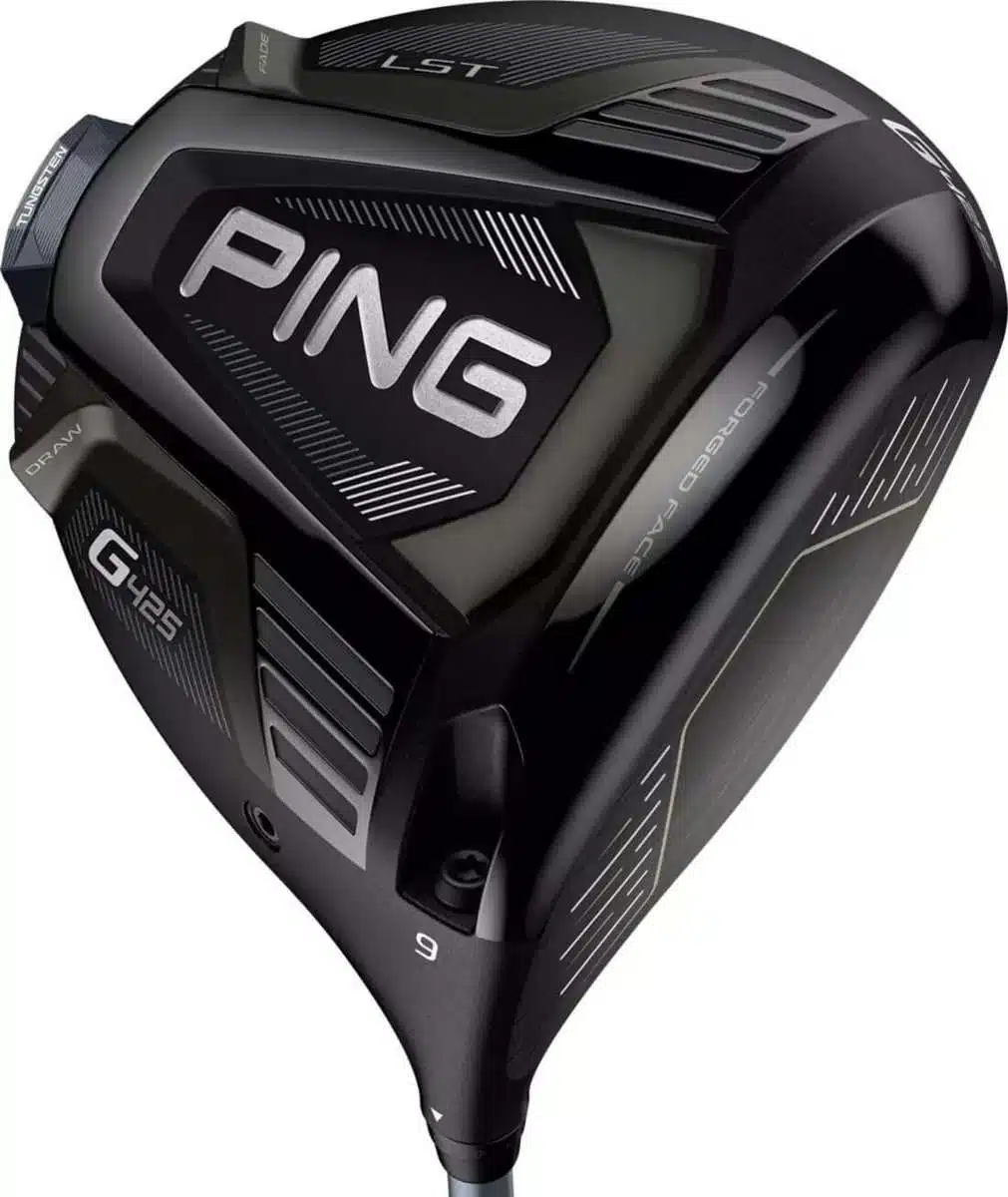 The Ping G425 LST performs best with fast swinging golfers looking to produce a low level of ball flight with minimal backspin rpm.
Ping G425 SFT
The SFT is ideal for a wide range of golfers looking for a combination of distance, spin, and forgiveness.
Ping G425 Max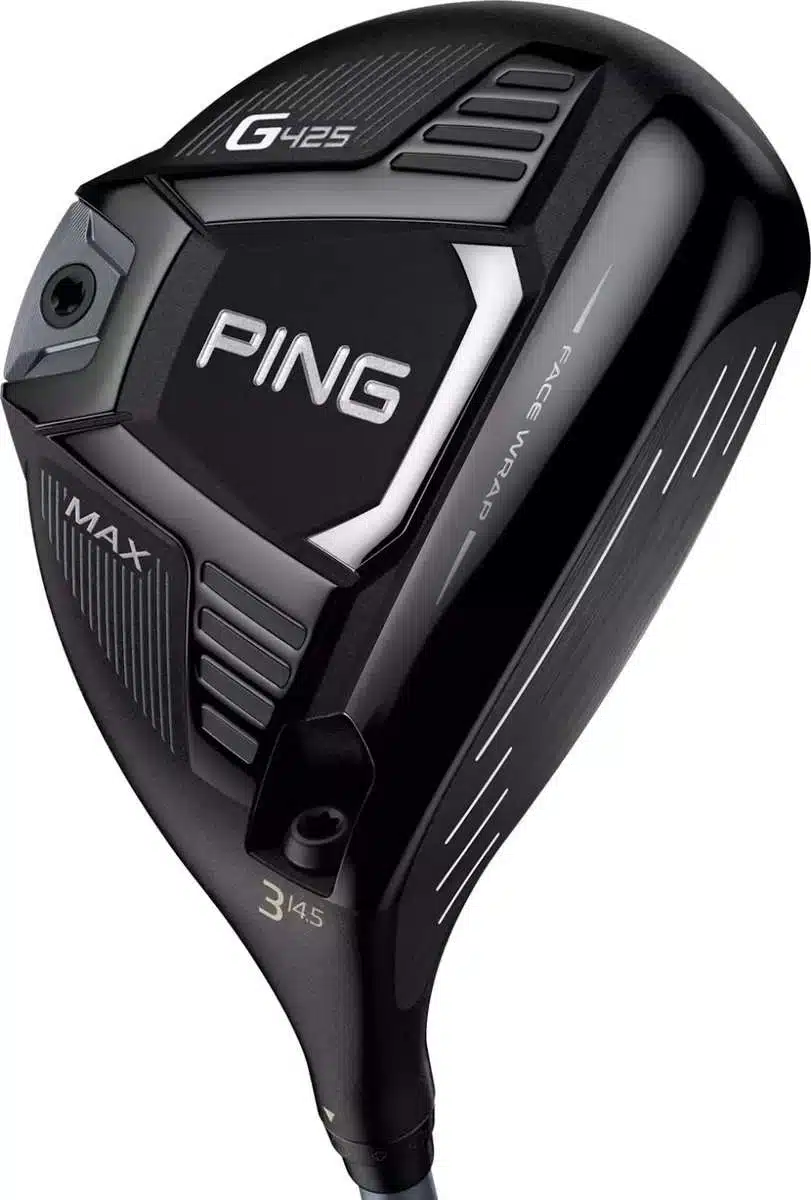 The Max, on the other hand, dedicates itself to delivering exceptional forgiveness from the fairway and the tee box.
In addition to its forgiving nature, the G425 Max features a fast-maraging steel face wrap, spinsistency, and tungsten weighting. These components collaborate to produce rapid ball speed for a high launching shot, with ample forgiveness and distance.
If you appreciate versatile clubs, then you will praise the work of Ping's engineers for including an adjustable hosel. The hosel enables you to customize the wood for your preferred trajectory.
Finally, Arccos Caddie Smart grips are the standard option for this club, helping you gain deeper insight into every swing.
If you are after a club with more loft than the 3-wood or a 5-wood, you have the option of a Ping G425 7-wood or 9-wood.
Ping G425 Fairway Wood Specs
Maraging Steel Facewrap
Using a thin, sturdy steel face that wraps into the sole and the crown. The fairway wood produces lightning ball speed across the face. That means that you enjoy a higher launching shot that leads to maximum carry and total distance.
This feature is ideal for players who struggle to generate sufficient ball speed. The game-improvement features will help you consistently launch your fairway woods high and long.
Spinsistency
The problem with us amateurs is that our ball-striking abilities are erratic. That means that sometimes we catch the ball low or high on the face. Or we generate excess side spin leading to a hook or a slice.
Ping's Spinsistency technology is designed to offer consistent spin rpm, especially on connections low on the face. The lower you catch the ball in the clubface, the less loft you enjoy, which is why these shots fly low and lose distance.
Although Trackman explains that spin is the enemy on long shots. Without it, your ball will not get airborne. If you don't possess sufficient loft or spin, your ball will not travel far.
Alignment Aid
Golf is a target sport, and to succeed, you need to master the ability to aim at your target. It sounds easy, but players often aim their feet at the target, which means their clubhead is facing offline.
Your clubface needs to aim along your target line and your feet parallel to your target. The Easy to Aim alignment aid features three dots on the crown to help you line it up correctly for every shot.
Adjustable Hosel
The adjustable hosel enables you to alter the loft and lie of the fairway wood to achieve your optimum trajectory. You can strengthen and weaken the loft by 1.5-degrees, respectively, and switch the lie from neutral to flat.
Tungsten Weighting
Solid tungsten weights are positioned around the perimeter of the 3-wood face to enhance its moment of inertia (MOI). Andrew Tursky from Golf Magazine explains that the higher the MOI of a club, the more resistance it has to twisting that results in increased forgiveness.
Tungsten stabilizes the clubface and resists twisting during your swing to promote a square face at impact. As a result, you enjoy straighter shots and superior forgiveness.
Loft
The loft of the Ping G425 3-wood is 14.5-degrees, which is a degree weaker than a strong lofted option, and 2-degrees more than a weaker high launching design.
14.5-degrees is ideal if you want the option of substituting your driver for a fairway wood. However, thanks to the adjustable hosel, you can strengthen the stock loft to 13-degrees or weaken it to 16-degrees.
Shafts
The stock shaft for the G425 3-wood is the PING Alta CB 65 Slate lightweight shaft, designed to produce high launching shots. This shaft caters to a varied audience of players with extra stiff, stiff, regular, and senior flex shafts.
Those with faster swing speeds may perform the best with an extra stiff or stiff shaft, while slower swingers are better equipped for a regular or senior flex.
Alternatively, you can opt for the recommended aftermarket shafts, Tensei Raw Orange 75 and Aldila Rogue White.
Grip
Ping partnered with Arccos Golf to offer their Caddie Smart grips as the stock option on the G425 Max 3-wood. These grips contain sensors that record data for every shot. It then analyzes that data and provides insight into strokes gained and distance averages.
Although these grips are insightful and can benefit your game, you will need to pay an annual membership fee of $119.88, if you wish to unlock these features.
Ping G425 Woods FAQs
Can You Adjust Ping G425?
Yes. As I mentioned before, the Ping G425 fairway woods feature an adjustable hosel. It enables you to strengthen or weaken the loft by 1.5-degrees, and change the lie angle of the face.
How Do You Adjust The Loft On A Ping G425?
I recently watched a video by Thomas Campbell, the Master Fitter at 2nd Swing Golf. In it, he demonstrates how to adjust the G425 loft sleeve.
Grab your wrench and look for the screw. It is positioned above where you see the number of the club and the loft.
Unscrew the clubhead, and find the adjustable sleeve at the bottom of the shaft.
Twist the sleeve around until it is set on your desired loft. For example, if the standard loft of your club is 14.5-degree and you prefer a 16-degree loft, twist the hosel until +1.5 is centered.
Fasten your clubhead by tightening the screw.
Is Ping G425 Driver Good For High Handicappers?
Golf coach Rick Shiels explains that the Ping G425 Max is the straightest, most forgiving driver that he has ever hit. However, the G425 LST and SFT are better suited to lower handicappers looking for a lower launch and increased workability.  
Alternative Options To The Ping G425 Fairway Wood
The TaylorMade SIM Max fairway woods feature ultra-low CG that helps it produce a high ball flight and mid to low spin. Plus, it includes Twist Face technology, which mitigates off-center strikes to reduce side spin and promote straighter ball flight.
These two features alone make it a club of interest for mid to high handicappers looking for optimal ball flight and forgiveness.
TaylorMade's engineers also added their Thru-Slot Speed Pocket to generate explosive ball speed on strikes low on the face.
Furthermore, the SIM Max possesses a V-Steel sole, promoting superior turf interaction. That means it is less susceptible to digging into the ground, enabling you to strike the ball cleanly from any lie.
The final feature worth noting is the C300 Steel face construction, which delivers a smooth feel.
Overall, the TaylorMade SIM Max fairway wood is a moderately expensive fairway wood option that produces forgiveness, accuracy, and distance.
The only downside is that it does not feature an adjustable hosel. Nor does it feature customizable weights to set up for a draw, neutral, or fade bias.
The CNC Milled face on the Cobra Speedzone is crafted to push the legal limit of ball speed generation. That helps you optimize your launch, leading to extra distance.
The clubface combines Hollow Split Rails to expand the sweet spot by 70% to help you launch high and straight shots, even on off-center strikes. As a result, you enjoy optimal forgiveness for superior accuracy and consistent yardage.
Moreover, Cobra's engineers added Dual Baffler Rails for superb turf interaction. This feature helps the sole of the fairway wood glide through the turf to ensure a clean strike from any lie on the golf course.
Plus, the lightweight crown construction promotes faster clubhead speed and enables the positioning of low deep CG. That means that it encourages an easy, high launching strike.
Finally, the Cobra Speedzone fairway wood contains the MyFly8 adjustable hosel. It allows you to alter the loft and lie of the clubface for your preferred trajectory.
In summary, the Speedzone fairway wood is an easy launching, forgiving and long club well suited to mid and high handicappers.
Explosive ball speed, reduced spin, and maximum distance. Those are the three features that define the Callaway Epic Speed fairway wood. This mid-launching club produces minimal spin, with a slight draw bias to help you gain yards off the tee and fairway.
Callaway employed Jailbreak A.I. Velocity blades to enable additional clubface flex for an improved rebound at impact. This combination produces accelerated ball speed across an expanded zone on the face.
In addition, this fairway wood contains a Forged C300 Maraging Steel face. The steel provides stability to the club during your swing and at impact, resulting in consistent spin and ball speed.
Many manufacturers believe low and back CG is the answer to a high launching shot. However, Callaway has taken a different approach with the Epic Speed.
They have placed the CG low and forward to help control your spin levels. Not only does this moderate your backspin rpm. It also restricts unwanted sidespin that causes hooks and slices.
The downside of this club is that it does not include interchangeable weights to prepare for your preferred trajectory and shot shape.
In conclusion, the Callaway Epic Speed is an ideal fairway wood for those players that struggle to generate sufficient ball speed. Besides ball speed, it is moderately forgiving and delivers optimal distance.
Final Thoughts On Our Ping G425 Fairway Wood Review
Our Ping G425 3 wood review has showcased a forgiving, accurate, and long fairway wood, ideal for mid and high handicappers. Plus, it includes an adjustable hosel to prepare for your preferred trajectory.
In addition to the above features, it contains Arccos Caddie Smart grips, enabling you to track and analyze every swing.
If you are thinking about acquiring an easy launching, long 3-wood, take a closer look at the Ping G425 Max price. However, if this club does not stand out for you, think about the TaylorMade SIM Max, Cobra Speedzone, or Callaway Epic Speed. Or check out the price on the very similar, Ping G425 SFT.
Related Posts
Where Are Ping Golf Clubs Made?
3 Wood vs 5 Wood Which To Choose and Why?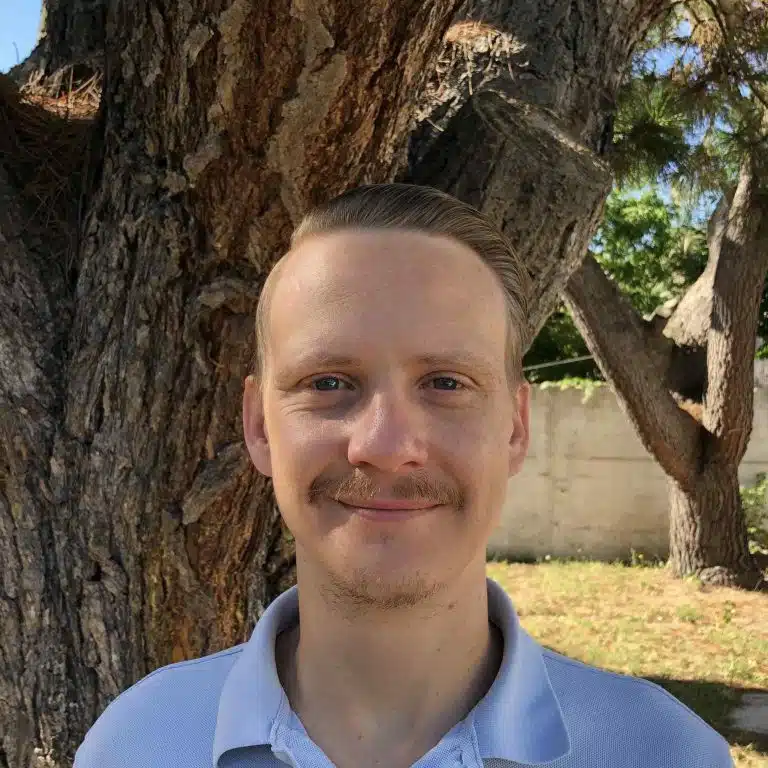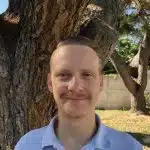 Matt is a seasoned golf equipment writer and sports fanatic. He holds a Postgraduate in Sports Marketing and has played golf for over 28 years.