The majority of golf product reviews focus on equipment best suited to men. Here at Golfspan, we have worked hard to add more information for the ladies of our game. In this post, I am revealing our picks for the best putters for women for 2023.
I have compiled a list of the top 8 women's putters to cater to various budgets, skill levels, and preferences. Plus, I will touch on the forgiveness, topspin, and price of each.
Overview Of Our Best Women's Putters in 2023
 

Overall Best Putter For Women

Best Putter For Beginners

Most Versatile Ladies Putter

 

Pros

Well-designed alignment aid

Offers a smooth feel

Delivers soft acoustics

Produces optimal topspin for superior roll

Ample forgiveness

Performs well on fast greens

Superior alignment aid

Enhanced forgiveness

Highly affordable

Promotes optimal topspin

Easy-to-use alignment aid

Adjustable weight system enables you to add or reduce the putter mass

Includes a Lamkin smart grip to analyze your putting game

Descending loft technology delivers optimal roll

Cons

Expensive

The mallet design may not appeal to every taste

Long shaft

Expensive

The mallet design may not appeal to every taste

Long shaft

Expensive

Weights sold separately

Long shaft

Feel Score

89.9

87.8

84.5

Topspin Score

96.8

87.2

92.9

Price Score

85.9

95.2
81.4

Rating

4.5 Stars

4.5 Stars

4 Stars
Our Research Parameters
Golfspan is independent and not pressured by manufacturers to recommend products. We were not paid for our women's golf putter reviews in this article. These putters were selected by our team, who have over 50 years of experience playing golf and hundreds of hours reviewing products. We may earn an affiliate commission when you purchase something through our retail links.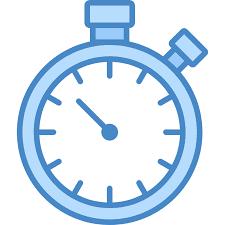 We considered 23 products from 8 brands on:
Feel
Topspin
Forgiveness
Accuracy
Looks
Price
Factors To Consider When Purchasing Putters For Women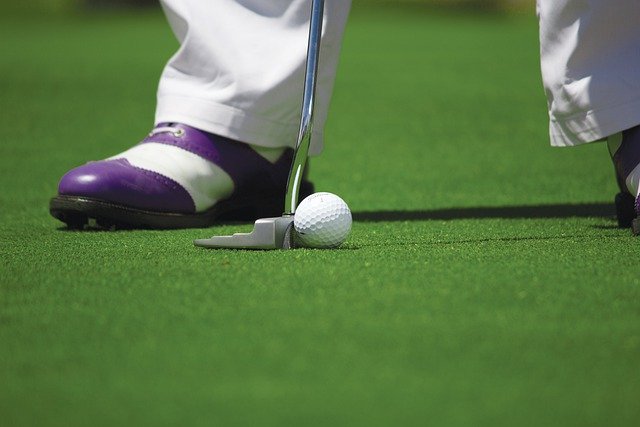 Head Design
Golf putters have two predominant head designs, mallet or blade.
A mallet putter features a larger head with additional weight placed behind the blade. That weight helps expand the sweet spot of the putter. As a result, you receive maximum forgiveness.
The mallet design is ideal for players who consistently struggle to connect the ball in the middle of the face and lose topspin. The downside of these putters is that they do not offer the feel provided by simple blade putters.
Although beginners are best suited to mallet putters, they add value to golfers of all abilities.
Conversely, a blade is less forgiving but offers a superior feel and appearance. I suggest only considering a blade putter if you are a lower handicap player.
Hosel
Once you have decided on your preferred head design, the next step is determining which hosel suits your stroke. There are four predominant hosel types:
Double-bend
Short hosel
Plumber neck
Center shaft
A double-bend hosel is built for those with a straight back and through stroke. The face-balanced putter encourages minimal rotation while putting.
In addition, a short, flowing hosel suits those who move the putter from inside to square during their stroke. The next hosel is a plumber neck, which works with a hybrid stroke of straight-back, through, and arc.
The final hosel at your disposal is a center shaft. It is usually face-balanced, which is a feature that better suits those with a straight back and through stroke.
Grip
In an interview with Golf.com, Andrew Briand from True Spec Golf explains that the size of your grip matters.
Briand suggests that thicker grips restrict the closure rate and stabilize the putter head. That means that your face squares up at impact more to promote a straighter putt for enhanced accuracy.
Briand further notes that players who pull their shots may enjoy experience greater success by using a putter with a thicker grip.
The Best Putters for Women 2023
Pros
Well-designed alignment aid

Offers a smooth feel

Delivers soft acoustics

Produces optimal topspin for superior roll

Ample forgiveness
Cons
Expensive

The mallet design may not appeal to every taste

Long shaft
Coming out on top of our women's golf putters for 2023 is the TaylorMade Spider X HydroBlast. Although it is the most expensive putter on my list this year, its forgiveness, topspin, acoustics, and feel are superior.
The putter features a True Path Alignment aid that helps you ensure that the center of your face is aiming along your target line. In addition, the putter is coated using a Hydro Blast process which delivers a premium-looking finish and enhanced durability.
On top of the putter's impressive looks, it is fitted with innovative Pure Roll inserts. These inserts produce a smooth feel and soft sound at impact. Plus, the inclusion of 45-degree grooves boosts topspin to ensure consistent speed control.
The Spider X weighs 320 grams and partners with a 15-gram carbon composite sole to produce extreme perimeter weighting. That means that you enjoy more stability and topspin even on off-center strikes.
While the TaylorMade Spider X HydroBlast may not work for those on a tight budget, it is worth the dollars. If you are looking for maximum forgiveness from your putter, it is worth considering.
Rating: 4.5 Stars
Pros
Performs well on fast greens

Superior alignment aid

Enhanced forgiveness

Highly affordable

Promotes optimal topspin
Cons
Reduced durability

Heavy putter
Those who desire an affordable putter, consistent roll, and forgiveness should keep reading. Those three factors are why the Pinemeadow Golf White Women's putter is my top pick for beginners.
Its affordable price makes it accessible to those on a shoestring budget or beginners who are not ready to splurge on a premium brand.
The putter's white finish gives it an attractive appearance and increases the visibility of the alignment lines. That makes it easier to set up and know that your ball will start off on the desired line.
Furthermore, the putter includes rubber inserts that produce optimal topspin for improved distance control. Plus, the club is designed to help beginners successfully navigate greens with a high stimpmeter reading.
The final feature worth noting is the 380-gram weight of the putter and the additional 40-gram mallet head. Although this may be uncomfortable to some players, it equips you with heightened forgiveness around the face. That means that if you catch the ball off-center, you will still enjoy a consistent roll.
Overall, the Pinemeadow Golf putter is an ideal option for beginners looking to save a few dollars without sacrificing topspin or forgiveness.
Those who would like to see examples of other forgiving putters can read our review on the best putters for high handicappers.
Rating: 4.5 Stars
Pros
High-quality sound and feel

Very forgiving

Good balance

Available in shorter lengths
Cons
The Odyssey White Hot OG is a mallet-style putter with surprising forgiveness. While there are multiple heads available, we have elected for the 2-ball head as it is designed for women in particular. It doesn't have an alignment marker which is a shame, but we did find that the increased weight in the head led to exceptional long putts.
Even if you hit the ball off-center, you are not punished too harshly, and the White Hot formulation insert gives the putter a nice soft feel with plenty of forward roll. 
The stroke lab shaft is tour proven and cuts out 40g of weight, instead shifting this weight to the grip and head. As for the grip, it is pretty slim, which will suit female golfers. The Odyssey White Hot OG is also available in sizes as low as 33″ — ideal for female golfers. 
Rating: 4.5 Stars
4. Cobra King Nova – The Most Versatile Women's Putter
Pros
Easy-to-use alignment aid

Adjustable weight system enables you to add or reduce the putter mass

Includes a Lamkin smart grip to analyze your putting game

Descending loft technology delivers optimal roll
Cons
Expensive

Weights sold separately

Long shaft
The Cobra King Nova features an adjustable weight setup to allow you to add to or reduce the mass of the putter. That is why it finds itself as my pick for the most versatile putter for women.
If the stock setup is too heavy for your putting stroke, you can tinker with the weights. That means that the standard men's design can suit a variety of female golfers.
Besides the adjustable weight system of this putter, it features a simple single-line alignment. This helps you keep your putter face aiming along your target path for increased accuracy.
Furthermore, Cobra's engineers fitted the Nova with an aluminum SIK face which contains descending loft technology (DLT). The DLT places four different loft angles across the face to deliver exceptional topspin no matter where you catch the ball.
Finally, the stock grip on the Cobra King Nova is a Lamkin Smart grip that can analyze your putting data. The sensors on the grip sync with the Arccos Smart Caddie app to help you identify the strengths and weaknesses of your stroke.
In conclusion, the Cobra King Nova is a premium putter that suits those low to mid-handicap ladies demanding superior topspin.  
Rating: 4 Stars
Pros
Sleek and stylish

Super feeling

Customizable weight

Available in three colors

Comes with a head cover
Cons
Expensive

Alignment line is not very bold
The M Craft line of putters are forged from premium 1023 mild carbon steel and milled, giving them elite precision and alignment. The 2020 editions have three clubheads to choose from. We chose version II, which has a moderate toe hang for an average putting arc.  
The head is heavy at 355 grams, but you can customize the putter to your desired weight. Included with the putter are two 3g weights and two 13 grams weights which you can swap in for the 8g weights that are already fitted. Such a feature is indicative of a premium product.
In terms of appearance, you also have a choice. The Mizuno M Craft II is available in three colors: classic white satin, blue ion, or black ion. I, for one, really dig the blue!
Also included with the putter is a Mizuno head cover that features the classic Mizuno colors.
Rating: 4 Stars
6. Cleveland 2135 Satin 1.0 – Best Women's Golf Putters For Low Handicaps
Pros
Superior feel

Clean blade appearance

Minor alignment aid

Promotes consistent topspin
Cons
Minimal forgiveness

Can cause some players to move their wrists and close or open the face at impact.
The Cleveland 2135 Satin 1.0 club features a simple blade construction that appeals to lower handicappers.
The milled face delivers a soft feel with superior acoustics. As a result, you enjoy maximum feedback at impact, helping you understand if you struck the ball in the sweet spot.
Furthermore, this putter is fitted with a TPU Polymer insert that delivers optimal topspin off the face. It helps your ball roll consistently, producing superior speed control on the green.
Finally, this simple design includes a small alignment line behind the face to help you identify if you are aiming at your desired target.
Although the Cleveland 2135 Satin 1.0 is priced higher than some lady's putters, it is relatively affordable. Moreover, its simple design, optimal topspin, and superior feel make it ideal for those that play off lower handicaps.
Rating: 3.5 Stars
Pros
Super value

Head cover included

Easy alignment

Perfectly sized for women
Cons
Slightly tacky appearance
The Ray Cook RC PT 04 mallet putter represents excellent value. It features a premium cast head with a vibrant white and gold color scheme. It's eye-catching for sure, but to some, it may come off as a little tacky. It has a somewhat busy appearance at address with four long alignment lines, which to us is overkill, but then again, it's better than not having any. 
The putter is a little on the heavy side and is toe-weight weighted. We are also pleased to report that it measures 33″ long, ideal for women golfers. As a nice little bonus, you get a matching head cover which is always nice. 
Although we like the Ray Cook RC PT 04, it's hard to recommend it given that the Pinemeadow is a top performer and is identically priced. That being said, I'm sure some players out there will be drawn to the Ray Cook putter's bold color scheme.
Rating: 3.5 Stars
Pros
Inexpensive

Women's size

Easy to align

High MOI
Cons
As our final entry on this list, we have the Bionik 105 Nano, another budget option with a very simple-looking design. The clubface and hosel are covered in a high-optic nano-white paint which is certainly a head turner. This helps the black alignment lines stand out, of which there are three. 
The face features a soft precision milled insert that is silver in appearance with a honeycomb pattern. This insert nicely mirrors the shaft and performs rather well. It grips the ball nicely, producing ample topspin. The head is tour-weighted and highly stable. With more of the club's weight located on the perimeter, the MOI is high, making it forgiving. Our main issue with this otherwise great putter is its lack of feedback. 
Rating: 3 Stars
FAQs On The Best Women's Putters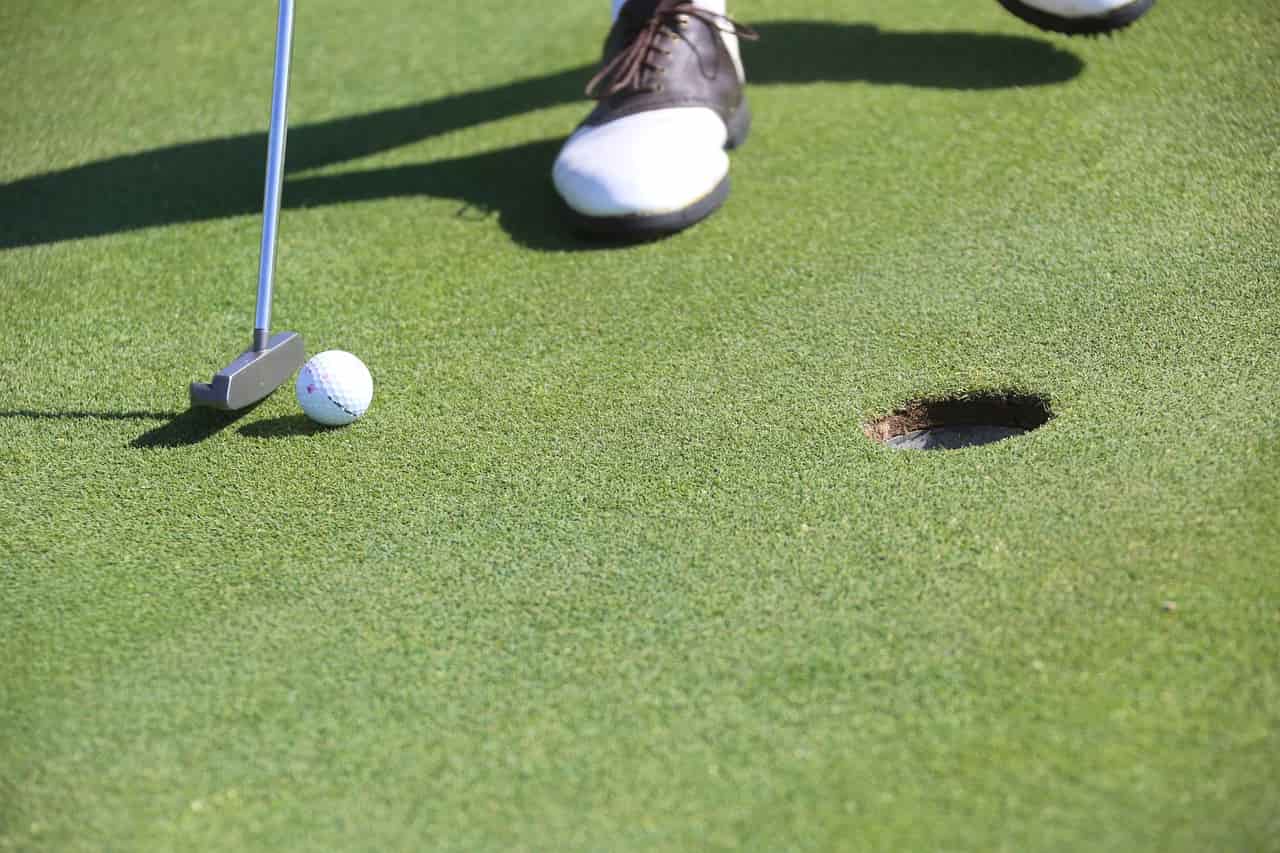 What Length Putter Should A Woman Use?
The standard length of a men's putter is 34 or 35-inches. While taller ladies may fit this shaft length, the best ladies' putters are 32 or 33-inches long.
Rather than blindly choosing a putter, you should select one that matches your height. If you are a 6-foot-tall lady, a 33-inch will likely be too short for you. Conversely, if you are 5-foot-5, a 32-inch is right up your alley.
What Is the Most Popular Putter on the LGPA?
There is not necessarily one putter that is more popular than the rest — LPGA players use a variety of putters that are available to the public. For example, Sung Hyun Park uses a TaylorMade MySpider X, whereas, Alley Ewing plays with a Ping Vault 2.0 putter.
Finally, Nelly Korda carries a Scotty Cameron Squareback Select 2 in her bag.
Is there a Difference Between Men's and Ladies' Putters? 
Differences between men's and ladies clubs are more pronounced for the likes of drivers than for putters due to the increased hitting distance. The best putters for ladies tend to be shorter, thinner, and have more color choices. 
What Is the Best Putter For Ladies?
The ideal lady's putter should not be too long or too heavy. Furthermore, it should look good, be forgiving, and produce optimal topspin. We believe the TaylorMade Spider X is the best putter for ladies as it fulfills all of these criteria.
Is A Mallet Or Blade Style Putter A Better Fit For Her?
It depends on how cleanly you hit the ball and your speed control. If you are content with sacrificing forgiveness and demand a superb feel, a blade is a better fit.
However, if you often mishit your putts and struggle with judging strength, a mallet is the way to go.
Ultimately, ladies will enjoy more consistency with mallet putters, which is why they usually serve as the best women's putter.
Can a Woman Use a Men's Putter?
Certainly. As the differences are minimal, there's no harm in using a men's putter. Just make sure you get the right size for you, as men's putters are often a little longer than women's.
What Is The Most Important Factor To Consider When Buying A Putter?
There are three main factors to consider when acquiring a putter. They are your putting stroke, hand movement, and ball-striking ability.
Your putting stroke will determine what type of hosel you should get, such as a plumber neck, center shaft, double bend, or short hosel.
Next, your hand movement impacts the type of grip you should use. A thicker grip is ideal for players who move their hands during the stroke. The additional rubber restricts your hand and wrist movement to prevent you from closing or opening the putter face.
On the other hand, a thinner grip is well suited to those who experience limited wrist movement.
Finally, your ball striking ability will guide you on which head design is best. If you yearn for feel over forgiveness, consider a blade. However, those who demand forgiveness should consider the heavier, mallet head construction.
Final Thoughts
There you have Golf Span's top eight best putters for women in 2023. I included a mix of affordable, forgiving, and soft-feeling putters to cater to a wider audience.
Before I sign off, let us recap some honorable mentions for this year. Earning the title as the best putter for beginners is the Pinemeadow Golf White club, with the Cobra King Nova claiming its spot as the most versatile putter. The Cleveland 2135 Satin 1.0, on the other hand, was the best putter for low handicaps.
Yet overall, there can only be one winner and that is the TaylorMade Spider X HydroBlast. Its forgiveness, topspin, and feel offer everything the average golfer demands in a putter. Suppose you are in the market for a new forgiving putter. In that case, you should certainly consider taking a closer look at the Spider X. However, if it exceeds your budget, consider alternative options from our article on the best putters.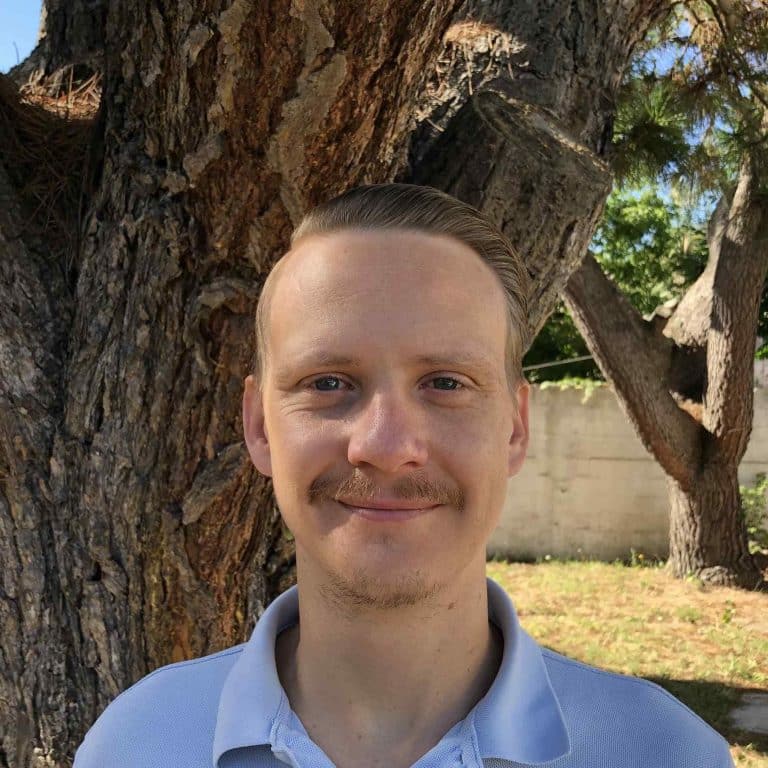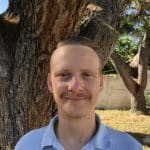 Matt is a seasoned golf equipment writer and sports fanatic. He holds a Postgraduate in Sports Marketing and has played golf for over 28 years.