Without a great golf glove, women players can have trouble holding the club in their hands, getting the speed they need, and feeling as though they have control in their golf swing.
As a woman golf professional, I have always worn a glove. My glove helps me know that the club is perfectly positioned in my hands. In addition, on those tough weather days when the grips are a bit slippery, the glove ensures the club won't go anywhere.
There are plenty of great women's golf gloves on the market; let's look at the best golf gloves for women for 2023.
Best Overall Women's Golf Glove
Best Value Women's Golf Glove
Best Premium Women's Golf Glove
 Glove
Zero Friction Ladies Compression Fit Gloves
Footjoy Women's Weather Sof
Callaway Women's Tour Authentic
Pros

Very secure fit on the hand
Reinforced patch for extra durability
Comes in a few colors
Sold as a two-pack

Highly durable golf glove
Will last for many rounds
Breathability in the fingers

Very tacky feel
Thin and premium Cabretta leather
Moisture-wicking technology

Cons

Not as thin in the palm, will take some time to adjust to

A little bit thick, makes it difficult for great feel

Not as much mesh as other options
Priced higher

Grip Score
90.3
91.4
93.5
Comfort Score
93.2
90.00
89.2
Durability Score
92.5
95.00
89.6
Rating
4.5 Stars
4 Stars
4 Stars
Our Research Parameters
Golfspan is independent and not pressured by manufacturers to recommend products. We were not paid for the reviews in this article. These golf gloves were selected by our team, who have over 100 years of experience playing golf and thousands of hours reviewing products. We may earn an affiliate commission when you purchase something through our retail links.
We considered these factors in our reviews:
Grip
Comfort
Durability
Price
Read more: For the very best golf gloves on the market, we wrote a dedicated post.
Full List Of The 5 Best Women's Golf Gloves for 2023
Zero Friction Ladies Compression Fit Gloves: Best Overall
FootJoy Women's Weathersof: Best Value
Callaway Women's Tour Authentic: Best Premium
WoSofe Women's Golf Gloves: Most Stylish
FootJoy Women's StaCooler: Best For Hot Weather  
The 5 Best Women's Golf Glove Reviews
Pros
2 pack of golf gloves
Unique color selection
Lyrca material for a better fit
Tee and ball marker included
Compression fit technology
Cons
Not as thin as some of the most premium gloves
The Zero Friction Ladies Compression Fit Gloves are the best overall option for women's golfing gloves for 2023. These gloves are sold as a two-pack, and they come at a fair price. If you are a female golfer that wants a mix of durability, comfort, and value — these gloves are the way to go.
The white mesh lycra material ensures that you get breathability and a secure fit. In addition, there is an extra palm patch that will ensure your glove stays in play for many rounds. We love the fact that the compression fit technology ensures that the tightness of the glove will always be exactly what you need.
The Zero Friction Ladies Compression Fit Gloves have a detachable tee and ball marker to make this an even more important tool on the course.
Pros
Will last a long time
Breathable mesh in the fingers
Secure yet not a tight fit
Cons
Slightly thicker, will not be the best for feel
FootJoy is known for making a variety of golf gloves in several different styles. The WeatherSof ladies golf gloves are known for their value and durability. If you are worried about a glove lasting you for several months, this is the option you will want.
This glove has extra fabric in the thumb and palm patch, the two areas where we see golf gloves start to deteriorate the fastest. In addition, there is a soft mesh that goes across the knuckles to help ensure that the glove is breathable.
Women golfers have no trouble finding the WeatherSof in the proper size and with the right flexibility and closure for their hand. The comfort closure is easy to adjust and allows for a secure fit that is not too tight.
Pros
Moisture reduction
Premium materials
Adjustable closure and secure fit
Cons
Priced a bit higher than other options on the market
One of the downsides to wearing a glove is that you can lose some feel. Golf gloves that women wear should have just the right amount of fabric to ensure that the player can still feel and control the grip of the club. This is why the Callaway Women's Tour Authentic is so good. It is made with a premium Cabretta leather material.
The Cabretta leather material also features a Griptac formula that makes the glove almost stick to the grip a bit. This is a great feature that can be combined with tacky grips for even more confidence from the woman golfer.
The Opti Dry Cuff helps ensure some moisture-wicking technology in the grip. This premium glove will ensure that your hand is comfortable even on a hot day.
Pros
Not slip grip
Ventilation in the fingers
Available in several patterns
Sold as a pair
Cons
Not all golfers want to wear a glove on both hands
Although a golf glove should mostly be worn to provide a better grip with the club; you can also wear a golf glove to enhance your outfit. Having a few different style golf gloves can help to ensure you stay well-coordinated on the golf course. The WoSofe Women's Golf Gloves are the most stylish for 2023.
In addition to having great colors and plenty of comfort, the WoSofe are also available in a wide range of sizes. They are also made with high-quality materials. Even though this doubles as a fashion item, golfers will still feel like they have a better connection with the club when using the WoSofe gloves.
Pros
Moisture control and breathability
Aloe vera technology
Strong connection the club
Plenty of soft feel in the hand's
Cons
Not the most durable of all the gloves on the market
Don't be surprised to see the FootJoy name come up a few times on any list of the best ladies golf gloves. The FootJoy Women's StaCooler is a great solution for those warm days on the course. If you play in a lot of warm weather, chances are your glove becomes annoying and even wet after a day of wearing it.
With the Women's StaCooler, golfers can take advantage of an Aloe Vera leather technology that allows the hand to stay dry, cool, and comfortable throughout the entire round. Even though this glove is known for comfort in the hand, it is also quite good at gripping the golf club. This is not an option you will want to consider when looking for a winter golf glove.
What To Consider When Buying Women's Golf Gloves

At this point, you should have a better idea as to which women's golfing gloves are the best on the market. If you are a player who enjoys a round of golf fairly often, having one of these golf gloves for women in play will really impact your game. Let's take a look at a few ways you can decide which women's golf gloves are the best for your needs.
Material
A ladies' leather golf glove tends to be the most premium option on the market. However, some synthetic materials will last just as long. The key here becomes about the feel. The leather material has a bit more of a thin or premium feel, but it is harder to take care of.
The synthetic material will last for a long time but won't quite give you that second-skin feel that the leather does. In addition, leather golf gloves for ladies tend to be priced a bit higher, so you will have to choose which matches your budget.
Breathability
A golf glove should be breathable, especially in the fingers. Most players don't want to take the glove on and off between shots because it is too warm to keep it on. The mesh in the fingers is a great feature unless you are looking for the best women's golf glove for rainy days.
Men's vs. Women's
Many women golfers wonder if the best women's golf glove has to be designed for women. Golf gloves for women are meant to fit a woman's hand. However, for women with larger hands, sometimes the men's gloves will have a better fit.
The key to choosing the best women's golf gloves is to get an option that fits the hand perfectly. If this happens to be a men's glove, that is entirely acceptable.
Color and Style
The color and style of the golf glove will be a bit more about your personality and personal preference. Many of the lower handicapped women golfers like a premium Cabretta leather glove. Women out there for fun and laughs with friends on the course may be looking for a more whimsical-style glove.
One Hand or Two?
As you shop for the best women's golf gloves, chances are you will notice that some of these are a ladies' right-hand golf glove. Women golfers that are lefties will wear a right-hand glove. However, some women players find wearing two gloves helps them have more control and stability in their game.
There is no right or wrong answer about wearing one glove or two. Most women golfers should try with one glove and see what this does. If it happens to be a good fit for their game, leave it at that. If there is still a lack of stability and control, add a second glove.
Longevity
If you invest in a great golf glove for ladies, chances are it will last for quite some time. The longevity of a golf glove is impressive, and it makes sense for golfers to wear a glove for months to come. If you are looking for a long-lasting model, consider synthetic golf gloves.
Some golf gloves can be cleaned, and this will increase longevity. Always make sure you let your golf gloves dry after a round of golf. This will ensure that they last for years to come.
Frequently Asked Questions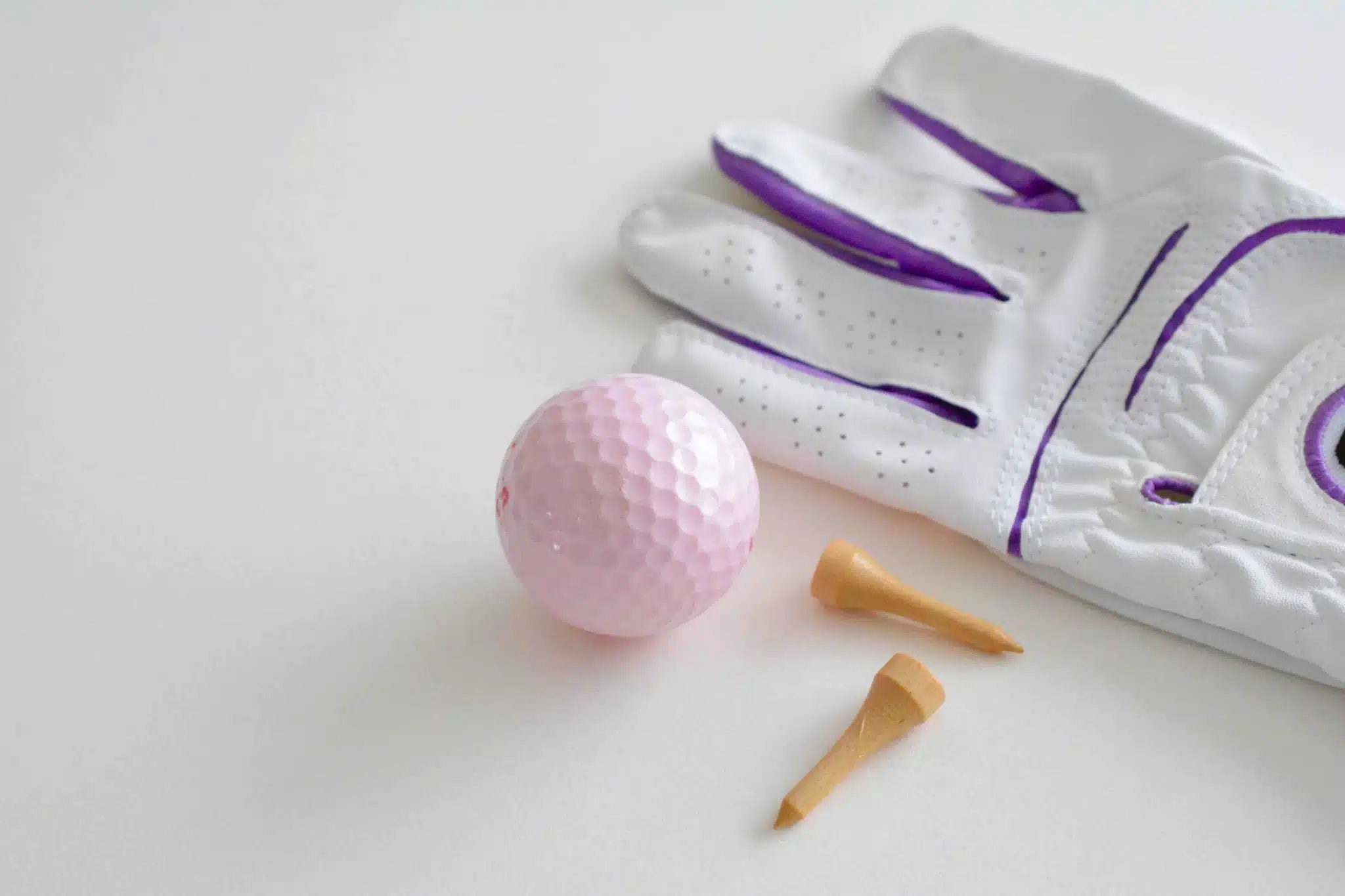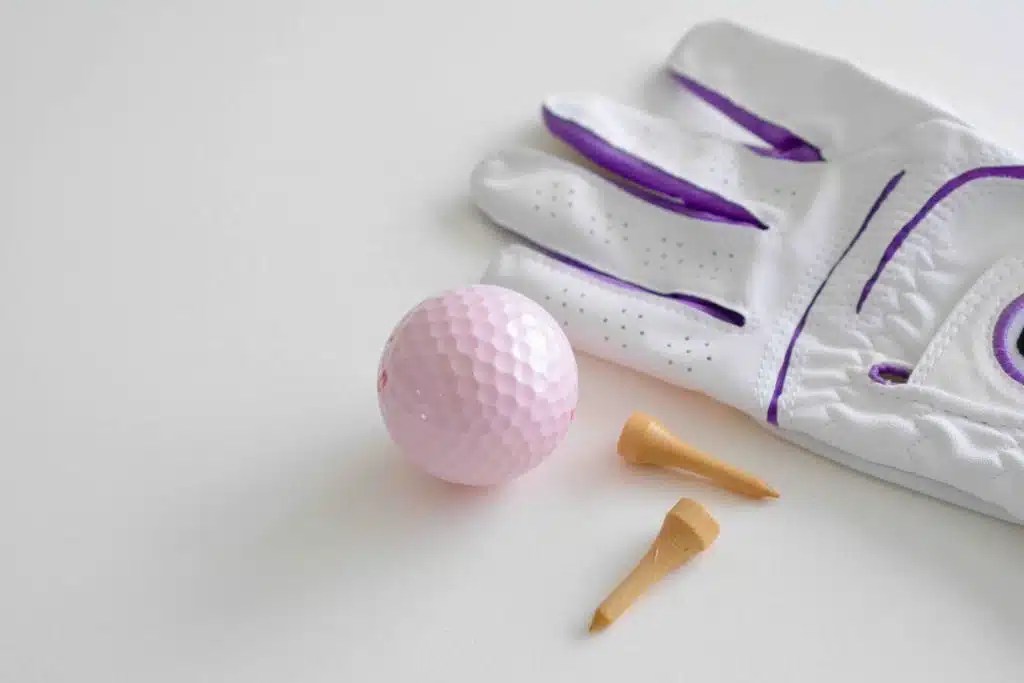 Here are a few of the most commonly asked questions about the best women's golf gloves on the market. Finding the perfect match may take a bit of trial and error, but all of our top choices for 2023 provide some great features.
What Is the Best Women's Golf Glove?
The best women's golf glove is the Zero Friction Compression fit glove for ladies. This glove fits the hand so closely, making it a really smart option for the female player. In addition, the glove comes in a few different colors and has a reinforced pad in the palm to make it even more durable.
What Size Women's Golf Glove Do I Need?
To find the proper golf glove for your hand, you will have to measure your hand. Each company has a slightly different fit for its women's golf gloves. You can look at the size charge and determine which is the best for your needs. Some women golfers choose a cadet-style glove if their fingers are a bit shorter.
Do Any Pro Golfers Not Use a Glove?
Plenty of professional golfers play without a glove. This is a bit easier for professionals because they have their grips changed so often, and it allows them a better connection with the club. Some professionals feel that playing without a glove gives them a better feel, especially on approach shots and around the green.
Should a Golf Glove Be Loose or Tight?
The golf glove should be tight; however, you will not want to feel uncomfortable in your golf glove. Something that leaves no extra fabric in the hand and allows you to have a better feel of your grip will be a better solution for the woman golfer.
Conclusion
Hopefully, you now feel ready to choose the best women's golf gloves on the market for your game. The Zero Friction Compression Fit Ladies golf gloves are the best overall on the market for 2023. If you play a lot of golf and need an excellent value glove with tremendous functionality, this is a perfect choice. Whether you are a beginner golfer or someone that has been around the game a long time, this is a good golf glove to put into play this year.