Kevin Kisner is a seasoned professional golfer known for consistently performing on the PGA Tour. With multiple wins under his belt, Kisner is known for his excellent short game and steady demeanor on the course.
In this article, we delve into the details of Kevin Kisner's WITB, including the clubs he uses, their specifications, and any customizations he has made.
So, let's dive into the clubs that have helped shape Kevin Kisner's successful career on the PGA Tour.
Kevin Kisner What's In The Bag 2023 – At A Glance
Kisner relies on the Titleist TSR3 driver for maximum distance and precision off the tee. This driver features a 460cc head and a highly forgiving ATI 425 Aerospace Titanium face. The TSR3's head design promotes optimal launch conditions, while its adjustable SureFit hosel provides 16 independent loft and lie customization settings.
Kisner plays his driver at 9 degrees of loft and equips it with a Fujikura Ventus TR Red 6 X shaft.
Our team discovered through using this driver that it is incredibly forgiving while providing serious distance off the tee.
Titleist is certainly not a golf club brand to avoid.
For his 3-wood, Kisner opts for the Wilson Dynapower, which offers a 15-degree loft. This club is designed to deliver maximum distance and forgiveness, providing Kisner with a reliable option for long fairway shots or tight tee shots on narrow holes.
The Wilson Dynapower 3-wood has a Fujikura Ventus Black 7 X shaft, ensuring optimal performance and control.
Kisner carries a Callaway Apex UW hybrid in his bag, which offers a 19-degree loft. This hybrid provides a versatile option for various course conditions and lies, filling the gap between his fairway wood and long irons.
The Callaway Apex UW hybrid is fitted with a Mitsubishi Diamana PD 80 S shaft, delivering a smooth feel and consistent performance.
Kisner relies on a set of Wilson Staff irons for his irons that deliver excellent control, feel, and workability. These irons feature a forged construction, providing a soft feel at impact and precise shot-shaping capabilities.
Kisner's irons are equipped with Nippon N.S. Pro prototype shafts offering a perfect balance between control, distance, and consistency.
Kisner is known for his refined approach play.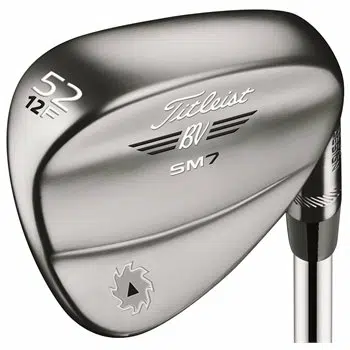 Kevin Kisner uses Callaway Jaws Raw and Vokey Design WedgeWorks models for his wedges. The Callaway Jaws Raw (52-10S) is a gap wedge with a 52-degree loft and 10 degrees of bounce. This wedge is known for its impressive spin and control around the greens, thanks to its aggressive groove design and raw finish that rusts over time to provide even more spin.
In addition to the Callaway Jaws Raw, Kisner also uses a Vokey Design WedgeWorks (60-T) lob wedge. This 60-degree wedge is part of Titleist's custom line of Vokey wedges, designed for maximum versatility around the greens. The WedgeWorks series offers various grind, bounce, and loft options, allowing Kisner to have the perfect wedge to suit his game and course conditions.
Both of Kisner's wedges are equipped with Nippon N.S. Pro Modus3 125 Wedge shafts, which provide a stable and consistent feel, as well as excellent spin control.
Regarding putting, Kisner trusts the Odyssey Tri-Hot 5K Seven putter. This putter features a unique three-dot alignment system that makes it easy for Kisner to line up his putts accurately. The putter's Microhinge Star insert promotes a smooth roll and a soft feel at impact, while the multi-material Stroke Lab shaft helps to improve consistency and tempo.
Kisner's putter grip is the SuperStroke Zenergy Tour 2.0, which offers a comfortable, tacky feel and helps to reduce wrist action during the putting stroke.
Check out our list of the best Odyssey Putters.
Kisner uses Golf Pride Tour Velvet grips on all of his clubs, except for his putter. These grips are known for their consistent feel and excellent traction, making them popular among professional golfers.
The Tour Velvet grips provide a comfortable, secure grip in all weather conditions, ensuring that Kisner can control his shots regardless of the circumstances.
Like many other professionals on the PGA Tour, Kevin Kisner chooses to play the Titleist Pro V1 golf ball. The Pro V1 is renowned for its exceptional distance, consistent flight, and soft feel. Its three-piece construction, featuring a soft urethane elastomer cover and a large, fast core, provides excellent performance both off the tee and around the greens.
Kevin Kisner Golf Apparel and Shoes: Peter Millar and Nike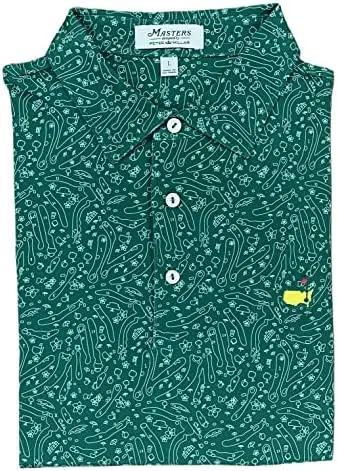 Kevin Kisner is known for his sharp on-course style, complemented by his apparel and footwear choice. He sports Peter Millar clothing, a luxury golf apparel brand renowned for its sophisticated and timeless designs.
Peter Millar's blend of high-quality fabrics and exceptional tailoring ensures that Kisner remains comfortable and stylish throughout his rounds.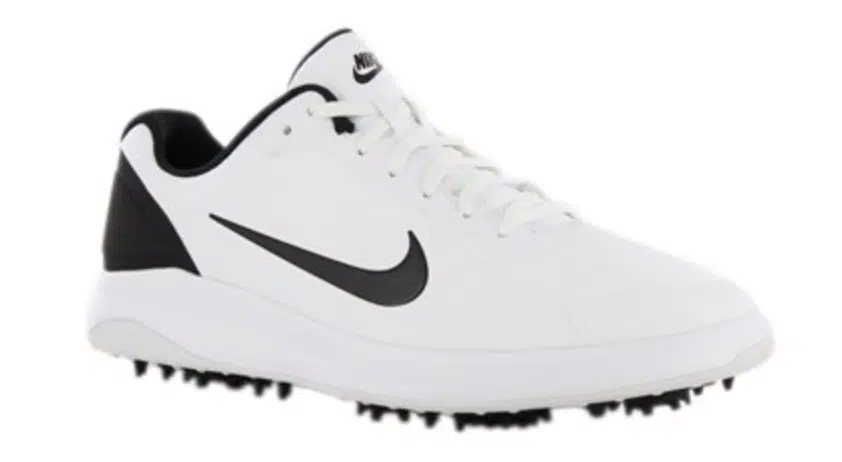 In addition to his Peter Millar attire, Kisner opts for Nike golf shoes, a brand synonymous with performance and innovation in the world of sports. These shoes provide the support, stability, and traction Kisner needs to navigate the golf course, while also offering the iconic Nike aesthetic that keeps him looking sharp from tee to green.
How Much Are Kevin Kisner's Clubs Worth?
If you are interested in knowing what other top golfers have in their bags, you can enjoy the articles below.
FAQs- Kevin Kisner WITB 2023
View this post on Instagram
What Grips Does Kevin Kisner Use?
Kevin Kisner uses Golf Pride Tour Velvet grips on his clubs. These grips are highly popular among professional golfers due to their excellent performance and feel.
Golf Pride Tour Velvet grips are designed to provide consistent and comfortable grip pressure throughout the swing, helping golfers maintain control and precision on the course.
The grips feature a state-of-the-art rubber blend material combined with a computer-designed, non-slip surface pattern for maximum playability and confidence. This choice of grip reflects Kisner's dedication to using the best equipment to optimize his performance on the course.
What Driver is Kevin Kisner Using
Kevin Kisner is currently using the Titleist TSR3 driver. The TSR3 is a highly acclaimed driver known for its impressive performance and advanced technology. It is designed to give golfers increased speed, distance, and forgiveness, making it a popular choice for many professional players.
The Titleist TSR3 driver features an aerodynamically optimized head shape that reduces drag and promotes faster clubhead speeds. This results in more distance and greater consistency off the tee.
In addition to the advanced aerodynamics, the Titleist TSR3 driver also incorporates a unique radial face design, allowing for more flex and faster ball speeds across the face. This technology provides golfers with a larger sweet spot, ensuring maximum forgiveness and longer drives even on off-center hits.
Where is Kevin Kisner From?
Kevin Kisner is originally from Aiken, South Carolina, United States.
Born on February 15, 1984, he grew up in this charming southern city, which is well-known for its historic district and vibrant equestrian community.
Aiken is also home to several golf courses, providing Kisner with an ideal environment to develop his passion and talent for golf from a young age.
Conclusion
Kevin Kisner's what's in the bag setup consists of a blend of clubs from various brands, including Titleist, Wilson Staff, Callaway, and Odyssey.
This combination of clubs, shafts, and golf balls allows Kisner to perform at his best in every aspect of his game. As Kisner continues to compete on the PGA Tour, it's worth keeping an eye on any changes to his equipment as he fine-tunes his setup to maximize his potential.
While he might not be remembered as one of the best golfers of all time, he is a solid competitor.
Please note that equipment and specifications are subject to change, as players often adjust based on course conditions, personal preference, or other factors. I hope you enjoyed this Kevin Kisner WITB post.