Will Zalatoris is one of the brightest young stars on the PGA Tour. Bursting onto the scene with his impressive performance at the 2020 US Open, Zalatoris has quickly become a fan favorite. With his smooth swing and incredible shot-making ability, he has shown that he has what it takes to contend with the best in the world.
In this article, we look closely at what's in Will Zalatoris' bag, including the clubs he uses, the specifications, and any customizations he has made.
So, without further ado, let's dive into the details of the clubs that have helped propel this talented player to golf stardom.
Will Zalatoris What's In The Bag 2023– At A Glance
Will Zalatoris Driver: Titleist TSR3 (8 Degrees)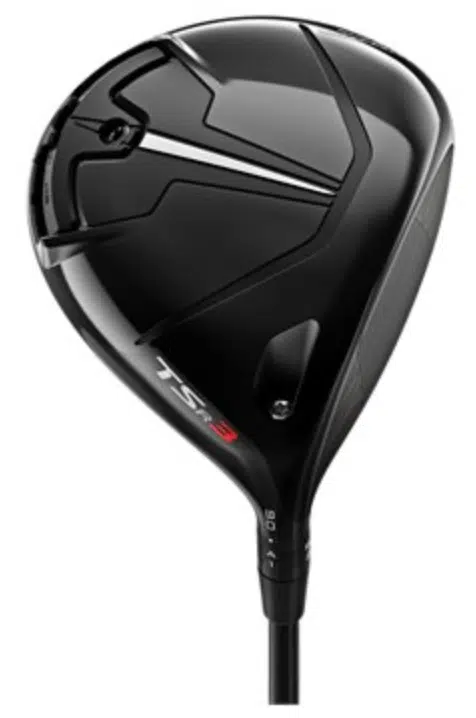 Zalatoris trusts the Titleist TSR3 driver for maximum distance and accuracy off the tee.
This 460cc driver features an ATI 425 Aerospace Titanium face, which is incredibly strong and elastic. The TSi3's head design allows for optimal launch conditions, while its adjustable SureFit hosel provides 16 independent loft and lie customization settings.
Zalatoris plays his driver at 9 degrees of loft, and it's equipped with a Fujikura Ventus Blue 8 X shaft.
Will Zalatoris Fairway Woods: Titleist TSR3 (16.5 degrees and 15.75 degrees)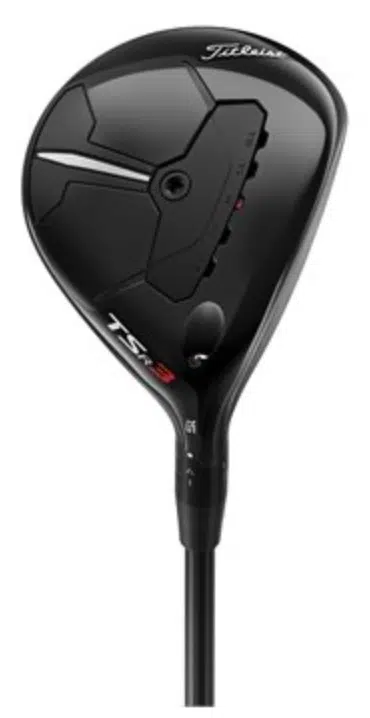 Zalatoris opts for the Titleist TSR3 model for his fairway woods in both 16.5 and 15.75 degrees of loft. These clubs are designed for maximum distance and forgiveness, with an ARC 4.0 face design that reduces spin and increases ball speed.
The Active Recoil Channel (ARC) technology enhances facial flexibility for better performance on off-center hits. Both fairway woods are equipped with Fujikura Ventus Blue 8 X shafts.
Will Zalatoris Irons: Titleist T200 (3), Titleist T100 (4-9)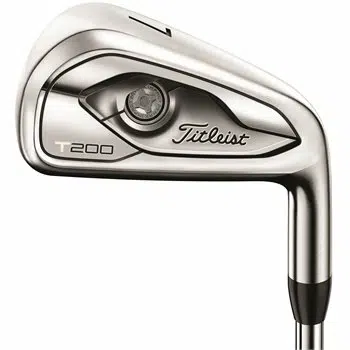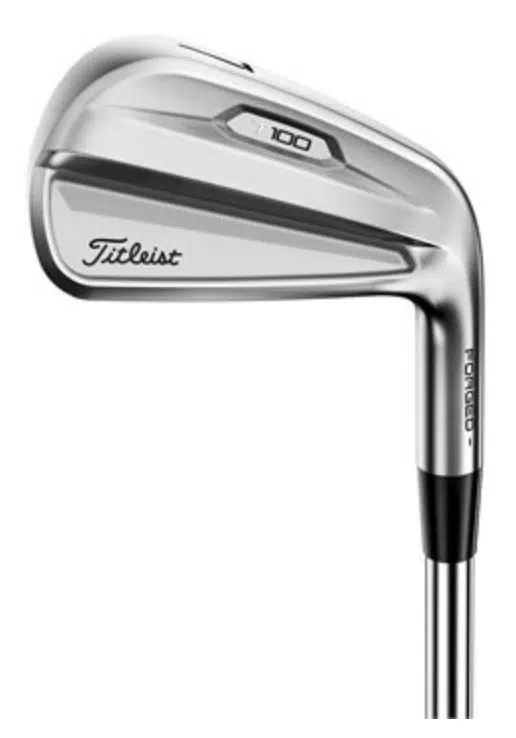 So, what is Will Zalatoris' club choice regarding irons? He carries a combination of Titleist irons in his bag. He has the T200 utility iron in the 3-iron slot for his long iron. This club features a hollow body construction and a high-density tungsten weight for maximum forgiveness and a high launch angle.
From the 4-iron to the 9-iron, Zalatoris plays the Titleist T100 irons. These are a player's iron, offering a compact head design, narrow sole, and minimal offset for excellent control and workability. The T100 irons also feature a fully-forged construction with high-density tungsten weights for optimal CG placement and increased MOI.
Zalatoris' irons have True Temper Dynamic Gold Tour Issue X100 shafts.
Will Zalatoris Wedge: Titleist Vokey Design SM9 (46, 50, 55, 60 Degrees)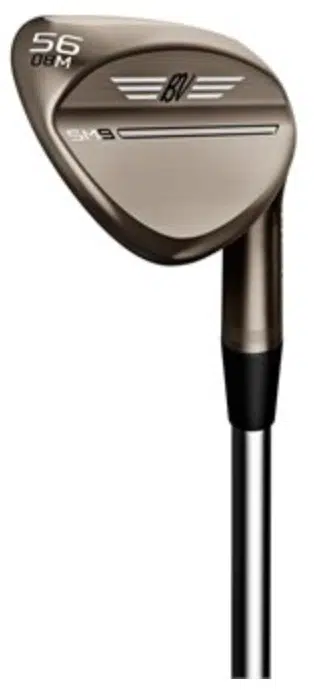 Zalatoris trusts the renowned Titleist Vokey Design SM9 wedges for his short game. These wedges offer a progressive center of gravity and Spin Milled grooves for maximum spin and control around the greens.
His wedge setup includes a 46-degree pitching wedge, a 50-degree gap wedge, a 55-degree sand wedge, and a 60-degree lob wedge. All of his wedges feature True Temper Dynamic Gold Tour Issue S400 shafts.
Will Zalatoris Putter: Scotty Cameron Circle T Phantom X T-11 Prototype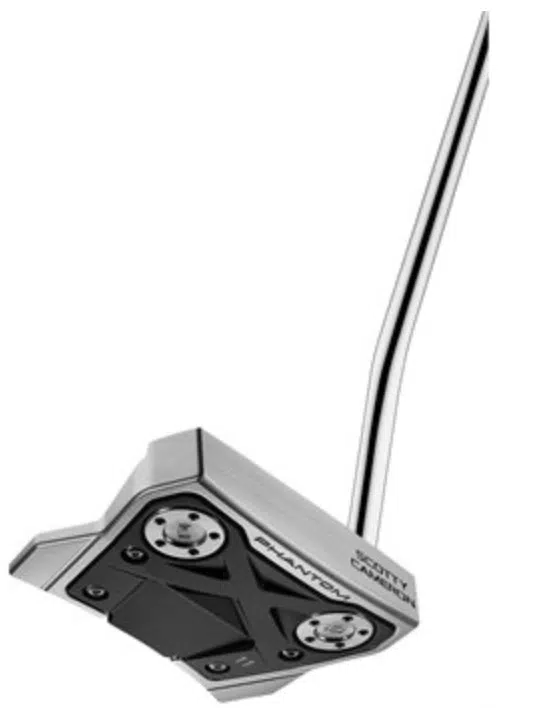 Zalatoris uses a Scotty Cameron Circle T Phantom X T-11 Prototype putter when it comes to putting. This classic mallet-style putter is known for its exceptional feel and precision, thanks to the high-quality materials and craftsmanship.
The putter provides a soft and responsive feel at impact, while the refined heel-toe weighting promotes balance and stability throughout the stroke.
Note that the product linked is not the exact same model Will uses. The Scotty Cameron Circle Prototype is a custom creation tailored to Zalatoris' preferences, including the length, lie angle, and weight. The joys of being a PGA professional!
Will Zalatoris uses the arm lock putter technique.
Will Zalatoris' putter grip is the SuperStroke Traxion Tour grip.
Will Zalatoris' Golf Balls: Titleist Pro V1
Will Zalatoris plays the Titleist Pro V1 golf ball, one of the most popular choices on the PGA Tour. The Pro V1 is known for its exceptional distance, consistent flight, and soft feel.
The ball features a three-piece construction with a soft urethane elastomer cover and a large, fast core. The 388 dimple pattern promotes a penetrating ball flight and helps reduce drag for maximum distance.
Will Zalatoris' Golf Apparel and Shoes: Footjoy
Who are Will Zalatoris' sponsors?
Will wears FootJoy apparel and footwear on the course. FootJoy is known for its high-quality, performance-focused golf clothing, including shirts, pants, shorts, and outerwear.
Zalatoris sports the FootJoy Premiere Series Packard Golf Shoes, which offer a perfect blend of style, comfort, and stability. These shoes feature a premium leather upper, lightweight cushioning, and a VersaTrax+ outsole for optimal traction on various surfaces.
How Much Are Will Zalatoris' Clubs Worth?
You can enjoy the articles below if you want to know what other top golfers have in their bags.
FAQ: Will Zalatoris WITB 2023
View this post on Instagram
What Iron Shafts Does Will Zalatoris Use?
Will Zalatoris uses True Temper Dynamic Gold Tour Issue X100 shafts in his irons. These shafts are known for their exceptional performance and consistency, providing the perfect balance between control and distance for elite players.
The X100 shafts are designed to deliver a low, penetrating ball flight with minimal spin, allowing Zalatoris to achieve maximum distance and accuracy with his iron shots.
True Temper's Dynamic Gold Tour Issue shafts are made from high-quality steel and undergo a rigorous quality control process, ensuring that they meet the highest standards for weight, balance, and performance.
Many top professionals trust Dynamic Gold Tour Issue shafts for their consistent feel and reliable performance on the course.
In addition to providing excellent performance, these shafts also offer a sleek and stylish look, making them an excellent choice for players who value both style and substance.
By choosing True Temper Dynamic Gold Tour Issue X100 shafts, Zalatoris ensures that his irons are equipped with the best possible shafts to help him achieve his goals on tour.
What Putter Is Used by Zalatoris?
Will Zalatoris currently uses a Scotty Cameron Circle T Phantom X T-11 Prototype putter. This high-performance mallet-style putter is known for its exceptional feel, balance, and precision, making it a popular choice among professional golfers.
The Circle T Phantom X T-11 Prototype features a multi-material construction with a precision-milled 303 stainless steel face and a 6061 aircraft-grade aluminum body.
The putter also has customizable sole weights for optimal weight distribution and moment of inertia (MOI), ensuring that it provides the utmost stability and forgiveness during the putting stroke.
The Circle T designation on Zalatoris' putter indicates that it is a tour-issued model, which means it has been crafted with the highest level of attention to detail and quality. Scotty Cameron's Circle T putters are only available to tour professionals and are highly sought after due to their exceptional performance and limited availability.
Conclusion
Will Zalatoris has quickly made a name for himself on the PGA Tour, and his equipment choices reflect his commitment to performance and precision. With a mix of Titleist woods, irons, and wedges, a Scotty Cameron putter, and a Titleist Pro V1 golf ball, Zalatoris has the tools he needs to compete at the highest level. Combined with his Adidas apparel and footwear, Zalatoris is a rising star to watch as he continues to make his mark on the golf world.
Please note that equipment and specifications are subject to change as players often adjust based on course conditions, personal preference, or other factors.