Cameron Smith, the talented Australian golfer, has emerged as a force to be reckoned with on the PGA Tour. With his remarkable short game and steady all-around play, Smith has become a fan favorite and a consistent contender in major championships. In this article, we'll take an in-depth look at Cameron Smith's WITB, detailing the models, specifications, and customizations he has made.
Let's dive into the details of the clubs that help Cameron Smith deliver exceptional performances on the golf course.
Cam Smith WITB 2023 – At A Glance
Cameron Smith's Driver: Titleist TSR3 (10 degrees)
Cameron Smith relies on the Titleist TSR3 driver to deliver maximum distance and accuracy off the tee. This driver features a 460cc head with an ATI 425 Aerospace Titanium face, which is incredibly strong and elastic. Its adjustable SureFit hosel offers 16 independent loft and lie customization settings, allowing Smith to fine-tune his shot shape and trajectory.
Smith's driver is set at 10.75 degrees of loft and has a Fujikura Ventus TR Blue 6 X shaft.
Cameron Smith's Fairway Woods: Titleist TSi2 (15 degrees), Titleist TS2 (21 degrees)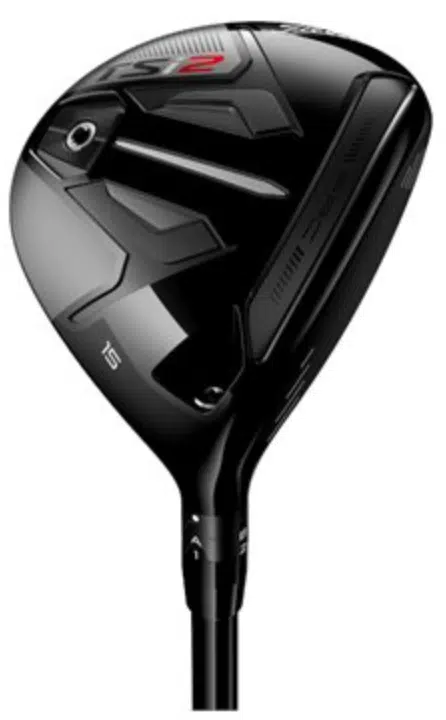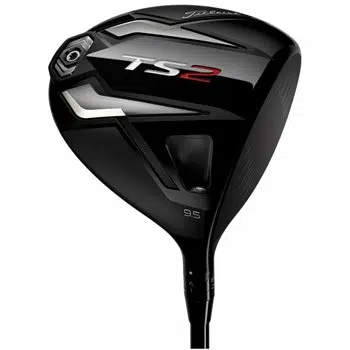 For his fairway woods, Smith opts for the Titleist TSi2 3-wood, which is designed for maximum distance and forgiveness. Its ARC 4.0 face design reduces spin and increases ball speed. Smith plays the 3-wood at 15.75 degrees of loft, paired with a Fujikura Ventus TR Blue 8 X shaft.
Smith also carries a Titleist TS2 7-wood with 21.75 degrees of loft. This club offers a high launch and a more penetrating ball flight. It's equipped with a UST Mamiya Elements shaft.
Cameron Smith's Irons 2023: Mizuno Pro Fli Hi (3), Titleist T100 Black (4-9)
Cameron Smith's iron set-up consists of a Mizuno Pro Fli Hi utility 3-iron and Titleist T100 Black irons from 4-iron to 9-iron. The Mizuno Pro Fli Hi utility iron features a hollow body construction and high-density tungsten weight for maximum forgiveness and a high launch angle.
The Titleist T100 The Titleist T100 Black irons are players' irons that cater to the needs of the elite golfer. Featuring a sleek, all-black finish, these irons look impressive and deliver outstanding performance on the course. Like many other top-level golfers, Cameron Smith prefers these irons for their precision, control, and shot-shaping capabilities.
Cameron Smith's Titleist T100 Black irons have a compact head design, narrow sole, and minimal offset, providing a classic look many skilled golfers prefer. The fully-forged construction and high-density tungsten weights contribute to optimal center of gravity (CG) placement and increased moment of inertia (MOI). The result is a set of irons that offer exceptional feel and performance, allowing Smith to execute a wide range of shots confidently.
Cameron Smith's Wedges: Titleist Vokey Design SM9 (46, 52, 56), Titleist Vokey Design WedgeWorks Proto
Cameron Smith relies on the exceptional performance of Titleist Vokey Design SM9 wedges for his short game. These wedges deliver exceptional spin, control, and versatility around the greens, thanks to their progressive center of gravity and Spin Milled grooves.
His short game is a central part of his success and therefore helped him earn a large contract with LIV golf.
Smith's wedge setup includes a 46-degree pitching wedge, a 52-degree gap wedge, a 56-degree sand wedge, and a 60-degree WedgeWorks Proto lob wedge. The WedgeWorks Proto is a custom creation, tailored specifically to Smith's preferences and specifications, providing a unique tool to help elevate his short game.
Cameron Smith's Putter: Scotty Cameron 009M
Regarding putting, Cameron Smith trusts the Scotty Cameron 009M putter. This classic blade-style putter is renowned for its exceptional feel, balance, and precision, thanks to its high-quality materials and craftsmanship.
Cam Smith's putter offers a soft, responsive feel at impact, ensuring consistent performance on the greens. The refined heel-toe weighting promotes balance and stability throughout the stroke, giving Smith the confidence he needs to sink crucial putts under pressure.
Similar Scotty Cameron Putter:
Cameron Smith's Golf Ball: Titleist Pro V1x
Cameron Smith plays the Titleist Pro V1x golf ball, a popular choice among PGA Tour professionals. The Pro V1x offers a perfect blend of distance, consistent flight, and soft feel, making it an ideal option for players seeking the best performance.
The three-piece construction, soft urethane elastomer cover, and large, fast core work together to deliver exceptional performance off the tee, from the fairway, and around the greens. The 388 dimple pattern promotes a penetrating ball flight and helps reduce drag for maximum distance.
Cameron Smith's Golf Apparel and Shoes: Penguin and FootJoy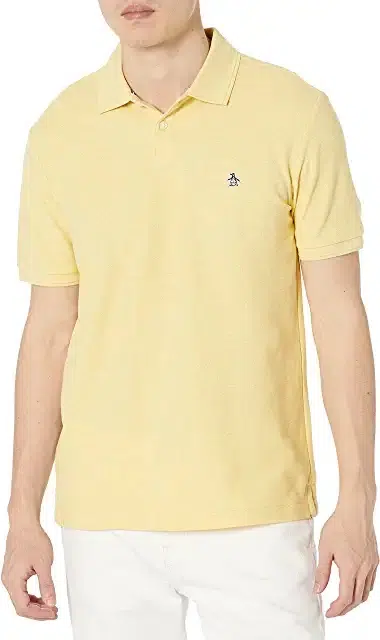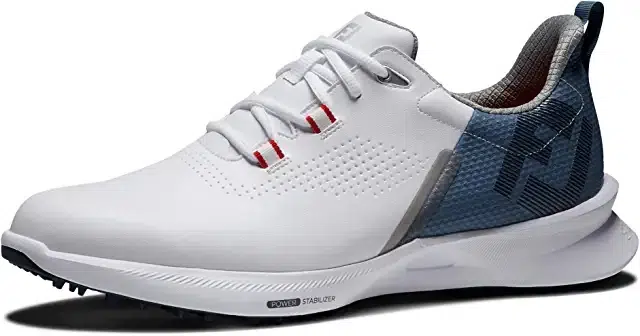 Cameron Smith's golf apparel sponsor is Penguin, while his footwear sponsor is FootJoy. Both brands are renowned for their high-quality, performance-driven products, designed to ensure golfers look and play their best on the course.
Penguin is known for its stylish and comfortable golf clothing, from shirts and pants to shorts and outerwear. Smith wears a selection of Penguin apparel, allowing him to stay sharp and focused on his game. His style forms part of his appeal, especially in Australia.
FootJoy, a leading golf footwear brand, provides Smith with the perfect blend of style, comfort, and stability through their Premiere Series Packard Golf Shoes. These shoes boast a premium leather upper, lightweight cushioning, and a VersaTrax+ outsole, ensuring optimal surface traction.
By partnering with Penguin and FootJoy, Cameron Smith receives the ideal combination of fashionable golf attire and high-performance shoes to support his endeavors on the golf course. This enables him to maintain exceptional play, even under the most challenging conditions.
How Much Are Cameron Smith's Clubs Worth?
For Cam, the shop value of these clubs are a mere drop in the ocean when you look at his net worth.
He has had a lot of success in his career and is strongly supported by friends and family. He also has a girlfriend, but who is she?
You can enjoy the article below if you want to know what other top golfers have in their bags.
FAQs- Cameron Smith WITB 2023
What Driver Shaft Does Cameron Smith Use?
Cameron Smith uses a Fujikura Ventus TR Blue 6 X shaft in his driver. This shaft is known for its stability, control, and efficient energy transfer, helping players like Smith achieve optimal performance off the tee. With this shaft, Cameron can maximize his distance and accuracy, which are essential factors for success on the golf course.
What Brand of Clubs Does Cameron Smith Use?
Cameron Smith clubs in 2023 mainly consist of Titleist. Titleist is a reputable brand in the golf industry, known for producing high-quality, performance-driven clubs used by professional and amateur golfers alike.
Although Cameron Smith primarily uses Titleist clubs, he also incorporates a Mizuno Pro Fli Hi 3-iron into his bag. This club choice showcases his preference for the best equipment for his game, regardless of the brand. Cameron Smith's putter in 2023 is a Scotty Cameron prototype.
In conclusion, Cameron Smith's WITB choices reflect his commitment to performance and precision on the course.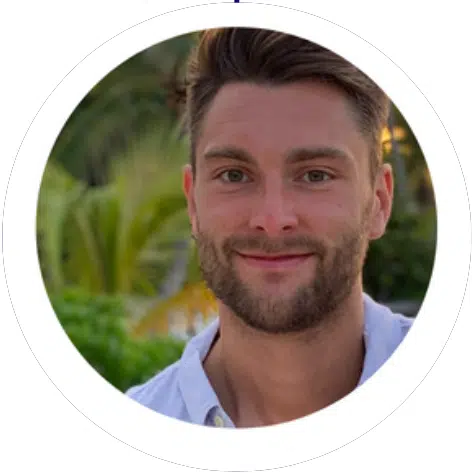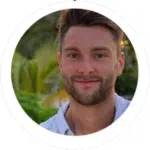 Sam has been playing golf for over 20 years and founded Impact Golfer. As a teenager, he discovered his love for the game using his grandad's clubs, including a wooden driver! As a golf obsessive, Sam plays whenever possible: regularly competing in matchplay with his friends and in tournaments at his local club. Fortunate to have a close friend who is a club pro– he has tested almost every type of equipment on the market (no freebies yet).