Looking for a TaylorMade M6 Irons review? You're in the right place.
The significant development is that TaylorMade, renowned for its innovative approach, has introduced the M6 Irons, a testament to their commitment to enhancing golfers' games. Unlike other brands, TaylorMade consistently refines its clubs with subtle but vital enhancements, offering golfers optimized performance without overwhelming them with unnecessary complexity.
This review will focus on their M6 Irons, one of the more recent additions to TaylorMade's impressive line-up. Don't miss out on our honest but comprehensive review!
TaylorMade M6 Irons Review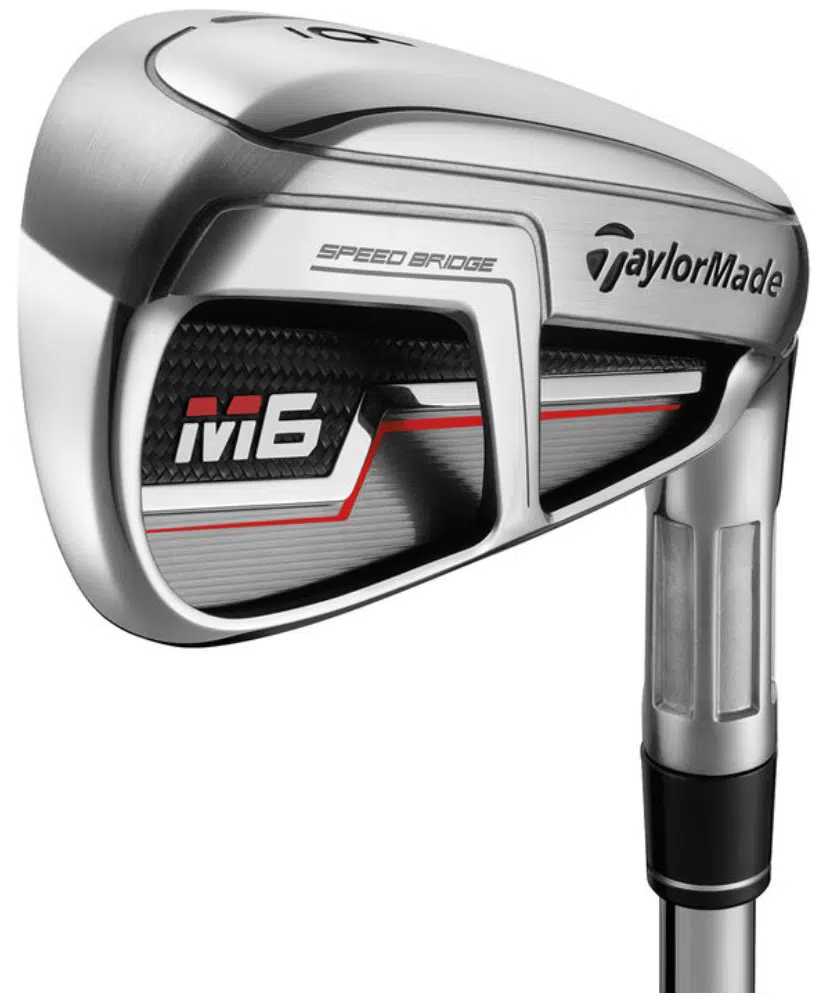 Pros
Distance and Forgiveness: Thanks to their unique Speed Bridge technology and a flexible thru-slot Speed Pocket, the TaylorMade M6 Irons deliver unparalleled distance and forgiveness.
Variety of Loft Options: TaylorMade M6 Irons provide golfers with a diverse range of loft options, making them adaptable to various swing types and course conditions.
Consistent Speed: M6 Irons offer consistent ball speed across the face, allowing for better distance control in diverse scenarios.
Superb Feel: The advanced HYBRAR compression damper used in these irons ensures a soft yet solid feel, well received by golfers.
Cons
Price: The TaylorMade M6 iron's price tag is high compared to some competitors, positioning them as a premium choice.
Learning Curve: The variety of loft options could be daunting for beginners, who may need some time to understand and choose the best fit for their game.
Appearance: While some golfers appreciate the sleek and modern design of the TaylorMade M6 Irons, others might prefer a more classic look.
TaylorMade M6 Irons Review Rankings
| | |
| --- | --- |
| Category | Score |
| Appearance | 84 |
| Distance | 92 |
| Precision | 89 |
| Feel/Sound | 87 |
| Overall | 88 |
Why You Should Trust Us
Our team spends thousands of hours trying out and researching golf equipment to help you take your game to the next level. Here's our product review process.
We're able to bring these reviews to you through the small commissions we earn if you buy through the links below.
How We Reviewed These Irons
Golfspan only shares equipment and brands we trust.
I've played golf for +20 years and am a professional writer about golf equipment. I meticulously researched each of the irons below. Following this, an editor combed through all the information to ensure it reads well and is factual. We also regularly review our content as the market changes to bring you the latest in golfing gear.
For this post on the M6 irons, I considered the following criteria:
Cost
Versatility
Precision
Feel
Spin
TaylorMade M6 Irons Verdict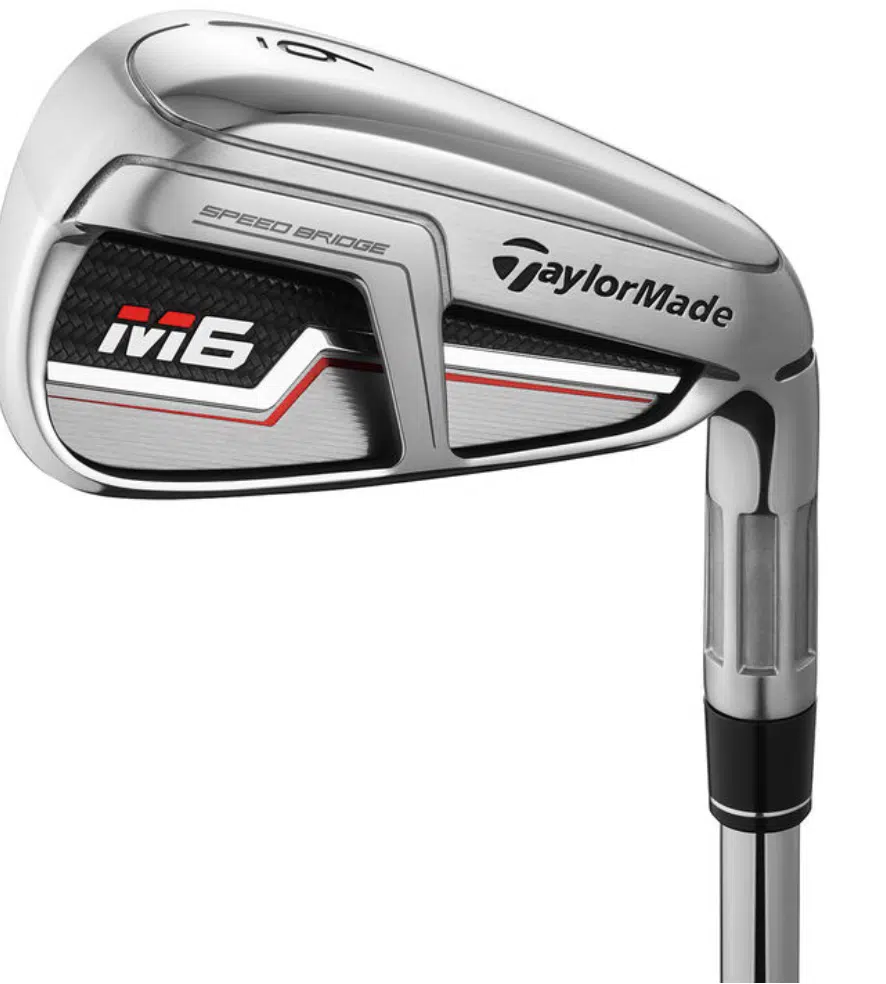 The TaylorMade M6 irons are a spectacular set of golf clubs, perfect for golfers focused on enhancing their mid to high range game.
I used these on a recent golfing holiday in Greece when I hired a set of clubs. They offered exceptional distance and consistency upon testing, which made me feel confident when addressing the ball. I found this particularly beneficial as someone who has occasionally struggled with irons.
The M6 irons have various shaft options: Steel, Graphite, and Custom. While the differences might not be monumental, each is meticulously designed to cater to individual tastes and preferences.
The price tag for these irons might lean towards the higher end, but it seems like a reasonable investment when you weigh up the exceptional quality and performance. It's worth mentioning that professionals like Tiger Woods and Rory McIlroy endorse TaylorMade products.
The M6 irons excel in all the key areas – distance, speed consistency, durability, and feel. With their modern design and Speed Bridge technology, these irons stand shoulder to shoulder with competitors like the Titleist T300 irons or Callaway Mavrik Irons.
In conclusion, the TaylorMade M6 irons are still among the best game improvement irons available in 2023.
Who Are The TaylorMade M6 Irons For?
The TaylorMade M6 irons series is engineered to cater to a wide range of golfers, ensuring that each player can find the perfect match for their style of play.
Perfect for players seeking distance and consistent speed, the TaylorMade M6 is excellent for golfers aiming to improve their mid-range game. Its adaptability makes it an excellent choice for various course conditions and player preferences.
I tested and personally use the steel shaft version of these irons. As a mid-handicapper, I found they perform exceptionally well in long fairway shots and off tight lies. The TaylorMade M6 irons' handicap range is broad, making them suitable for various skill levels.
Which TaylorMade M6 Iron Is Best For You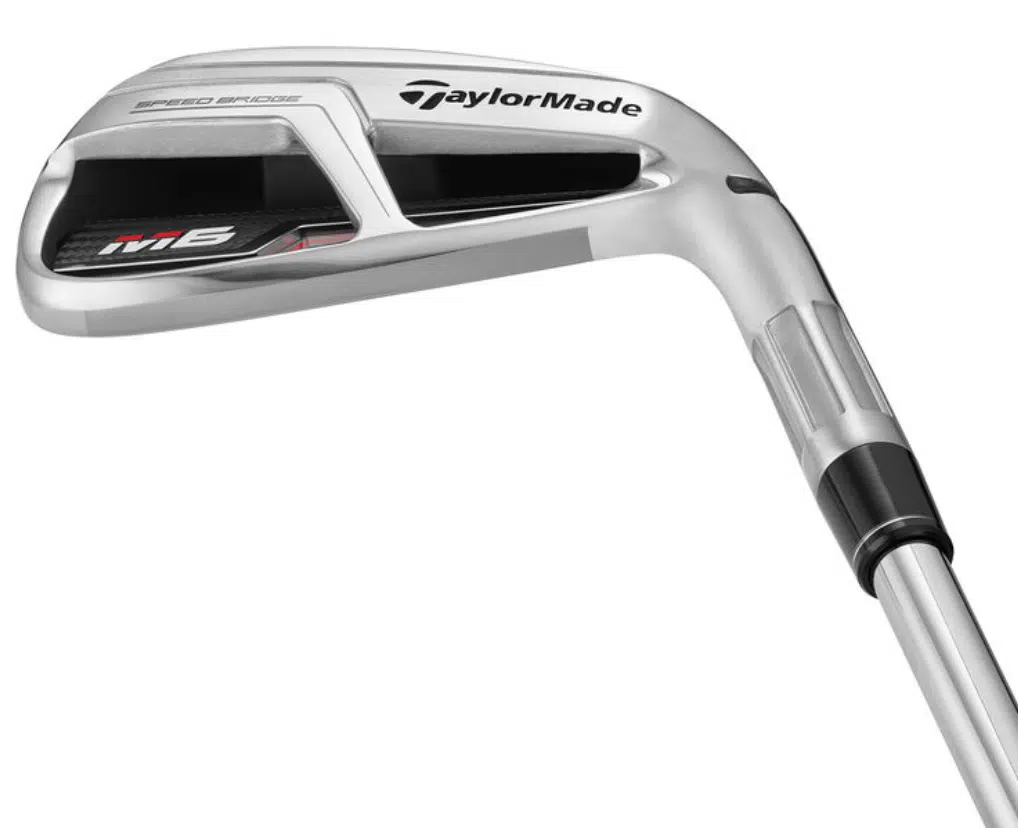 Let's delve into the specifics of the TaylorMade M6 irons – Steel and Graphite.
The TaylorMade M6 Steel offers an excellent balance of speed, control, and stability, making them perfect for golfers who prefer a traditional feel and consistent performance.
The TaylorMade M6 Graphite, on the other hand, provides an extra boost of speed and distance, making it suited for golfers seeking an added edge in their long game. The lighter graphite shaft can also help reduce fatigue during extended games.
The key takeaway here is that choosing between steel and graphite shafts largely depends on personal preference and playing style. Steel shafts generally offer more control, while graphite shafts can provide an additional boost in distance.
It's also worth considering if a different TaylorMade model might be better suited to your game. Read our review of how TaylorMade M2 irons compare to the M6 irons.
TaylorMade M6 Irons Specs
Here's a table presenting the TaylorMade M6 Iron specs. It comes complete with a TaylorMade M6 irons loft chart as well.
| | | | | | | | | | | |
| --- | --- | --- | --- | --- | --- | --- | --- | --- | --- | --- |
| Club | 4 | 5 | 6 | 7 | 8 | 9 | Pw | Aw | Sw | Lw |
| Loft | 19° | 21.5° | 25° | 28.5° | 33° | 38° | 43.5° | 49° | 54° | 59° |
| Lie | 61.5° | 62° | 62.5° | 63° | 63.5° | 64° | 64.5° | 64.5° | 64.5° | 64.5° |
| Offset | 5.8mm | 5.2mm | 4.7mm | 3.9mm | 3.5mm | 3.0mm | 2.6mm | 1.8mm | 1.5mm | 1.5mm |
| Steel Length | 39.25″ | 38.62″ | 38.00″ | 37.50″ | 37.00″ | 36.50″ | 36.00″ | 36.00″ | 35.75″ | 35.50″ |
| Swingweight (St/Gr) | D1 / C9 | D1 / C9 | D1 / C9 | D1 / C9 | D1 / C9 | D1 / C9 | D1 / C9 | D1 / C9 | D3 / D1 | D3 / D1 |
| Left Hand | Yes | Yes | Yes | Yes | Yes | Yes | Yes | Yes | Yes | No |
TaylorMade M6 Irons: Features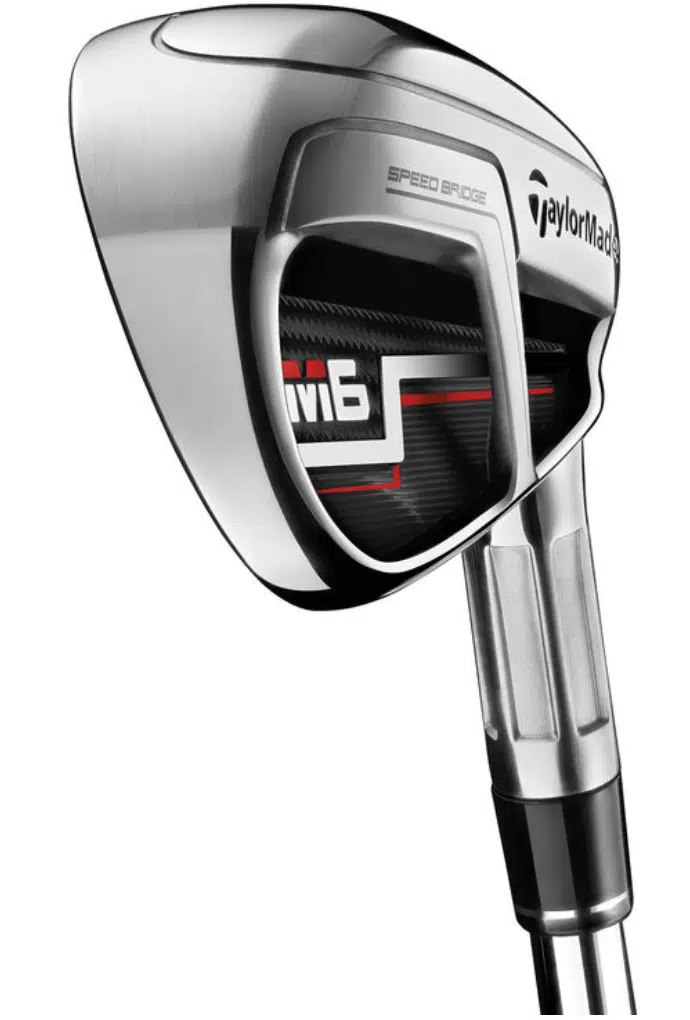 There's plenty to admire about the TaylorMade M6 Irons. They are packed with groundbreaking features and state-of-the-art technology that sets them apart from many competitors. Being a part of the esteemed TaylorMade family, they represent a brand that golfers worldwide trust.
For a broader perspective, see if the M6s made our list of the best TaylorMade irons around.
Here's a deeper dive into some of the remarkable features of the M6 irons.
Speed Bridge Technology
One of the key features of the TaylorMade M6 Irons is the Speed Bridge Technology. This method strategically places a supportive structure that connects the club's top line to the back bar. This results in a more flexible Speed Pocket and a reinforced top line.
This results in an iron that offers increased ball speed, better sound and feel, and overall improved distance, often surpassing the capabilities of many standard irons.
Fluted Hosel and 360° Undercut
TaylorMade's M6 irons come with a fluted hosel and 360° undercut, designed to effectively lower the center of gravity. This enables the club to launch the ball higher and land it softly on the greens, thus enhancing accuracy and precision.
Progressive Inverted Cone Technology
These irons feature progressive Inverted Cone Technology (ICT) throughout the different TaylorMade M6 iron lofts. ICT improves accuracy and protects off-center ball speed. It's strategically placed to optimize performance in each individual iron, thus helping golfers optimize their shot shape and achieve the desired ball flight.
Advanced HYBRAR compression damper
An important feature of the TaylorMade M6 irons is the advanced HYBRAR compression damper. This significantly filters unwanted face vibrations to deliver a soft and solid feel on all shots, offering satisfying feedback that makes every shot feel pure.
Some of these features can also be found in other clubs in the M6 range. Check out our TaylorMade M6 Driver review.
Performance Comparison: Distance, Control, and Versatility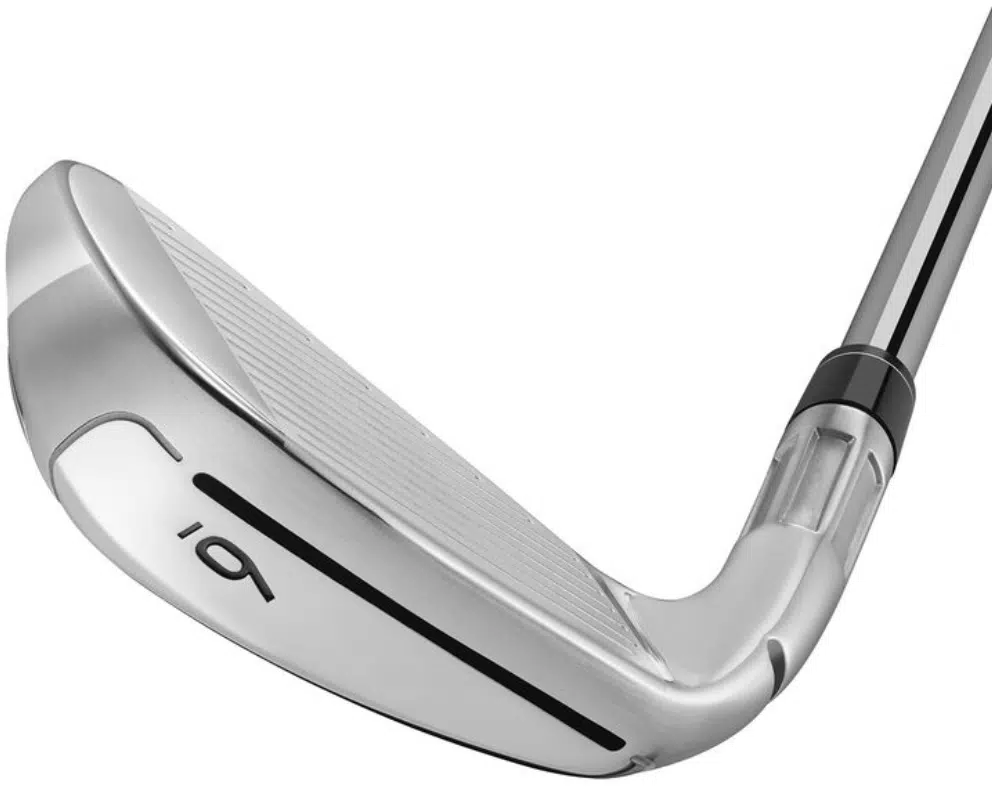 Having highlighted the key features of the TaylorMade M6 Irons, let's evaluate their performance in terms of distance, control, and versatility.
Distance
The Speed Bridge Technology and advanced HYBRAR compression damper contribute to increased ball speed, which is crucial for achieving greater distance. The M6 irons are highly competitive in terms of distance performance, offering golfers the ability to hit a variety of shots with confidence.
Control
The M6 irons are recognized for their exceptional control due to the 360° undercut and progressive Inverted Cone Technology. The consistent control upon contact adds to the game's enjoyment and aids in producing consistent shots.
Versatility
The M6 irons are highly versatile, with various lofts and shaft options available. This makes them adaptable to various conditions and swing types and an excellent choice for golfers who want to customize their irons to their game.
There is a distinction between irons that perform best for longer-range iron play and those that excel in mid-range shots.
TaylorMade M4 vs M6 Irons: Which is Better?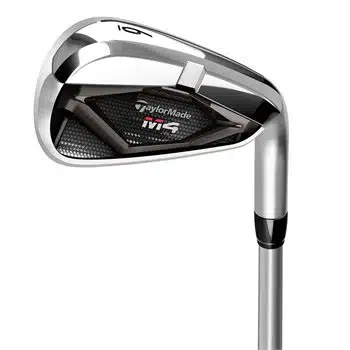 The decision between the TaylorMade M4 and M6 irons depends on individual playing style, personal preference, and specific needs. The M4 irons, released in 2018, were lauded for their high forgiveness and distance. They feature RIBCOR technology, which localizes face flexibility and enhances the sweet spot, offering increased accuracy.
The M6 irons, released in 2019, build upon the M4's technology with the introduction of Speed Bridge. This feature supports the top line of the iron, reducing vibration and producing a satisfying sound at impact while still offering high distance and forgiveness.
For a golfer looking for a blend of feel, sound, and cutting-edge technology, the M6 might be the better choice. However, if you are content with a simpler design focused on forgiveness and distance, the M4 may meet your needs. Both irons offer exceptional value, and the best choice depends on individual preferences and goals.
TaylorMade M6 Iron Set: Alternatives
When comparing the TaylorMade M6 irons to other top competitors, like the Titleist T300, Callaway Mavrik, and Srixon ZX4, the M6 irons distinguish themselves with their Speed Bridge technology and advanced HYBRAR compression damper. While each of these irons has unique features, the M6 irons stand out due to their blend of advanced technology and modern design.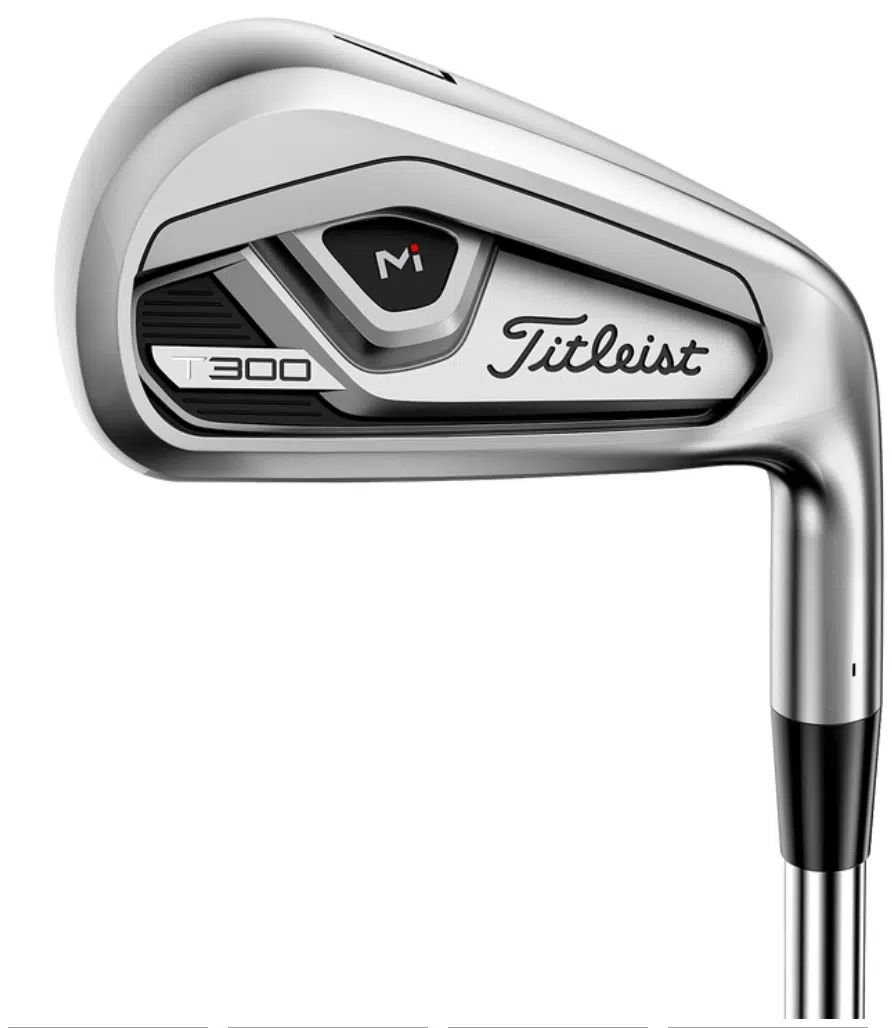 The T300 irons are renowned for their exceptional forgiveness and control, making them a top choice for many golfers. They feature Max Impact technology to optimize speed, enhance feel, and improve distance and trajectory control. Though they are a popular option, the T300 irons may have a slightly higher price point than the TaylorMade M6 irons.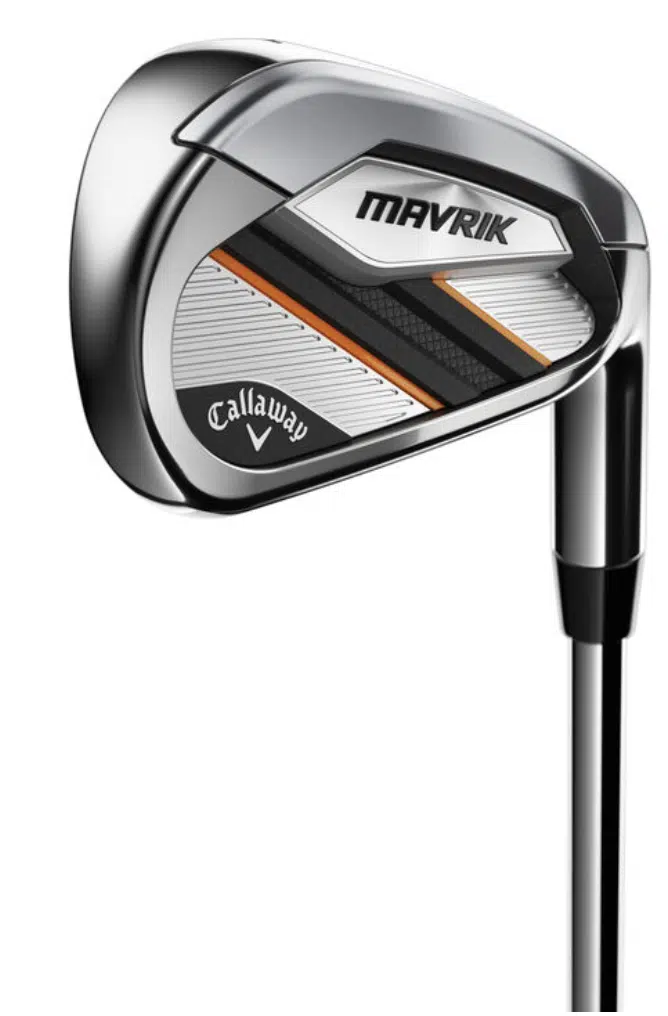 The Callaway Mavrik irons are recognized for their outstanding distance, thanks to the Flash Face Cup technology and Tungsten Energy Core. They also have a wide range of loft and shaft options to suit various playing conditions and swing styles. However, they might not deliver the same level of soft feel that the M6 irons offer due to the different materials used in their construction.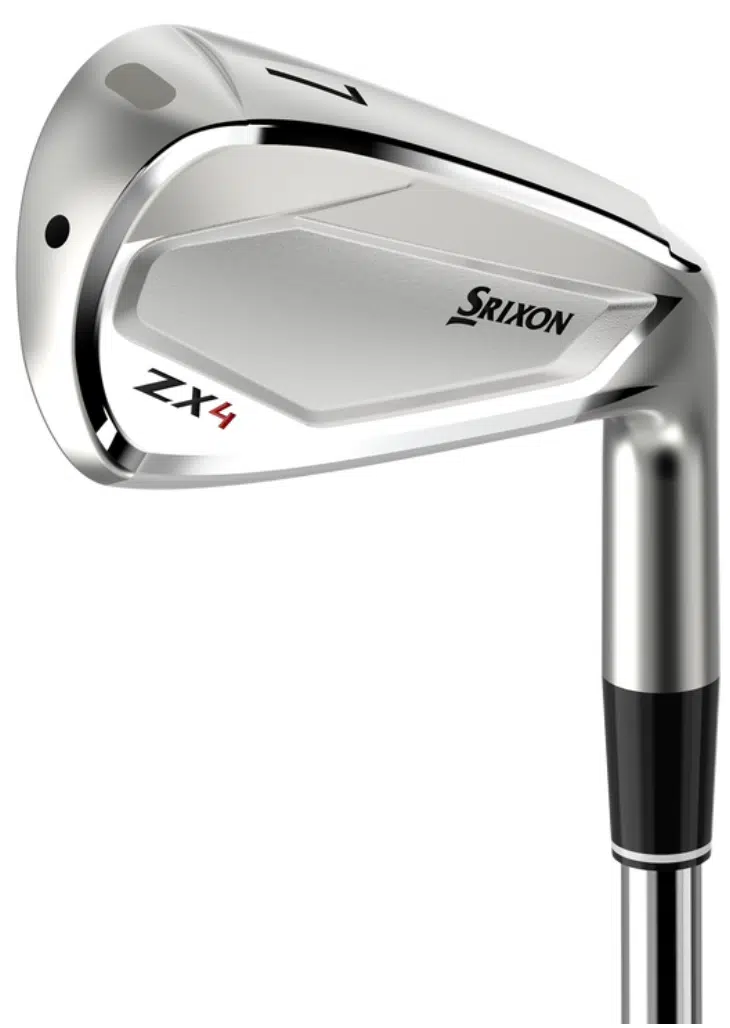 The Srixon ZX4 irons are a great option for players seeking optimal speed, control, and stability balance. The main frame technology and multi-piece construction increase distance and offer a softer, more responsive feel upon contact. Despite their impressive features, some golfers might prefer the modern design and advanced technology of the TaylorMade M6 irons.
Each golfer's needs and preferences are different, so it's crucial to test out various irons to find the one that best fits your style and game. Plenty of high-quality alternatives exist, whether you're focused on feel, distance, forgiveness, or a combination of these factors.
TaylorMade M6 Irons Review: FAQs
What year did the TaylorMade M6 come out?
So, when did TaylorMade M6 irons come out? The TaylorMade m6 irons release date was in 2019 as part of TaylorMade's innovative M series. They followed the successful M5 series and are known for their advanced Speed Bridge technology. Check out our TaylorMade irons by year article, if you want to see when their different iron models came to market.
Is the TaylorMade M6 worth it?
Yes, the TaylorMade M6 irons are definitely worth considering. Thanks to the innovative Speed Bridge technology, they offer a great blend of distance, forgiveness, and control. With a high-strength, ultra-thin face and Inverted Cone Technology, these irons are designed to provide maximum speed across the entire clubface. However, the perceived value will always be subjective, depending on a golfer's needs, playing style, and budget.
Is the M5 or M6 more forgiving?
The M5 and M6 irons offer great forgiveness, but the M6 irons have been specifically designed to offer even more forgiveness than their predecessors. Including the Speed Bridge technology enhances energy transfer and reduces vibrations, leading to improved speed, distance, and forgiveness across the entire clubface. This makes the M6 irons a great choice for golfers who prioritize forgiveness.
Final Thoughts
In conclusion, the TaylorMade M6 irons are superior clubs that match up with the best in the market regarding forgiveness and distance. Their forward-thinking design, extensive customization options, and cutting-edge technologies make them a preferred choice among golfers looking to enhance their iron play.
As mentioned before, I recently got to test these irons. I believe they offer exceptional control and feedback that sets them apart from many other irons on the market.
Let's be clear, mastering any iron requires skill and practice. However, I found my shots with the M6 irons, especially those tricky off-center ones, to be more manageable and predictable than other irons I've used.
We hope you found TaylorMade M6 irons review insightful. If you're hunting for irons that offer remarkable forgiveness and the capability to hit long and straight shots, these clubs should definitely be on your radar.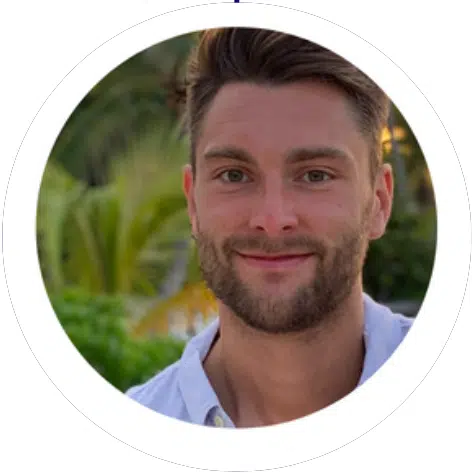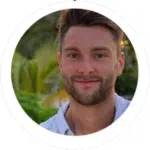 Sam has been playing golf for over 20 years and founded Impact Golfer. As a teenager, he discovered his love for the game using his grandad's clubs, including a wooden driver! As a golf obsessive, Sam plays whenever possible: regularly competing in matchplay with his friends and in tournaments at his local club. Fortunate to have a close friend who is a club pro– he has tested almost every type of equipment on the market (no freebies yet).