The Ping i500 irons hit our shelves in 2018, offering mid and low handicappers long, forgiving blade irons. In this Ping i500 review, I reveal the ins and outs of the clubface material, lofts, shafts, and grip options. I also address the pros and cons of these irons to help you identify if they fit your swing.
In addition, I provide 3 alternative lenient blade designs you can consider if the i500 irons do not fit your swing. Since these golf clubs are five years old, I will suggest Ping's newest forgiving player's irons.
Here is what you can expect to learn in our Ping i500 Irons review:
Pros and cons of the Ping i500 irons
Ping i500 irons suit mid and low handicappers
Ping i500 irons promote ample workability on approach
The Ping irons create a buttery-soft feel
Ping i500 Irons Review: Verdict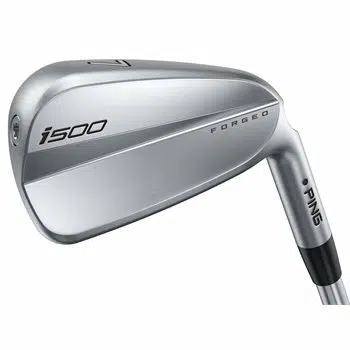 Pros
Forgiving blade irons
Attractive profile
Generates explosive ball speed
Produces a higher launch than most blades
Soft feel
Cons
Older model irons which are tough to find new
The reduced offset of the long irons is not suited to high handicappers
| | |
| --- | --- |
| Total Score | 87.3 |
| Star Rating | 4.3-Stars |
| Distance | 90 |
| Forgiveness | 83 |
| Feel | 91 |
| Workability | 93 |
| Aesthetics | 88 |
| Price | 79 |
Who Are The Ping i500 Irons For?
The Ping i500 irons work for low handicappers seeking faster ball speed, a higher launch, and increased forgiveness for a blade. However, the level of leniency is not suited to high handicappers who require maximum forgiveness to get the ball airborne on every approach shot.
I also feel the reduced offset in the long and mid irons increases the severity of sliced shots. The positive of reduced offset is the superior workability of the irons, enabling me to induce a draw or a fade on approach.
Ping i500 Iron Specs
| | |
| --- | --- |
| Iron Type | Players Distance Iron |
| Material | Stainless Steel |
| Set Composition | 3-iron – UW |
| Stock Shaft | True Temper Dynamic Gold 105 |
| Ping i500 Irons Release Date | July 2018 |
| Forgiveness | Medium |
| Workability | High |
| Ping i500 Handicap Level | Low |
| Swing Speed | Fast |
| Ping i500 Price At Release | $175 per iron |
Why You Should Trust Us
Our team spends thousands of hours trying out and researching golf equipment to help you take your game to the next level. Here's our product review process.
We can bring these reviews to you through the small commissions we earn if you buy through the links below.
How We Reviewed These Products
Golfspan only shares equipment and brands we trust.
I'm an experienced golfer of 28 years and thoroughly researched and evaluated the products shared below. Then an editor reviewed and fact-checked the article. Finally, we conduct regular content audits to update and revise our reviews to ensure you receive the latest information.
To review these irons, I considered these criteria:
Cost
MOI
Face
Offset
Looks
Shaft
Grips
Ping i500 Iron Set Reviews: Features & Benefits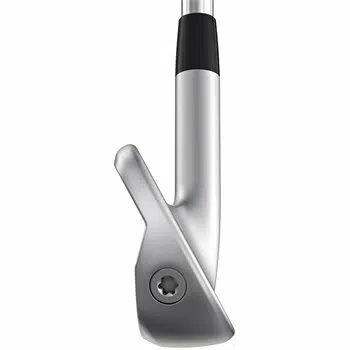 C300 Maraging Steel Face
Ping engineers conjured the genius plan to combine a 17-4 stainless steel body with a forged C300, maraging-steel clubface. Together, they produce exceptional ball velocity and soften the feel of each touch.
I found the C300 maraging-steel delivered rebound at impact that I typically experienced with my fairway woods or driver. This proved valuable on long and mid-iron shots where towering flight and extended carry distance were vital.
Muscle Back Geometry
The brilliance of the engineering team was far from complete,  as its astute Muscle Back Geometry boosted the flex of the C300 clubface. As a result, I experienced greater ball speed consistency across the clubface compared to other blade irons.
Besides its ball velocity assistance, the increased clubface flex leads to a superbly high launch on most shots. This allows me to generate a more favorable ball flight for increased carry yards and a soft landing on approach.
Compact Design
Ping managed to pack forgiving technology into a compact, attractive player's iron design, which superior golfers will appreciate. The compact design is also fitted with minimal offset to promote improved workability on approach.
The longest iron in the set is an 18-degree 3-iron which features 0.17" of offset, which is moderate compared to game improvement irons. However, it carries 4" less offset than the i210 irons, enhancing workability on long iron shots.
As the set progresses, the offset reduces to improve your ability to shape your shots and attack the flag stick.
Precision Milled Grooves
The Precision Milled Grooves impressed me because they improved contact between the clubface and golf ball for exceptional speed and controlled spin.
In addition, the grooves served me well on short iron and wedge shots, as they gripped the ball at contact, increased friction, and generated increased revolutions per minute.
HydroPearl Chrome 2.0 Finish
Ping engineers applied a high-performance HydroPearl Chrome 2.0 finish to each iron, enhancing their looks and performance. The Chrome 2.0 adds a classy touch to each iron club head which superior golfers can appreciate.
Besides enhancing looks, the HydroPearl Chrome 2.0 sheds moisture and debris from the grooves as your clubface navigates the turf. This empowers the Ping i500 irons to make cleaner contact with the golf ball in dry and wet conditions.
Ping i500 Lofts
The Ping i500 golf clubs are equipped with standard lofts for player's irons, starting with an 18-degree 3-iron. The lofts continue to weaken gradually until the gap wedge at 50 degrees.
Compared to the lofts on modern player's distance irons, the i500 Ping range is weaker. As a result, you are bound to enjoy an elevated launch compared to the corresponding iron in a new set.
| | | | | | | | | |
| --- | --- | --- | --- | --- | --- | --- | --- | --- |
| 3 | 4 | 5 | 6 | 7 | 8 | 9 | PW | UW |
| 18° | 21° | 24° | 27° | 30.5° | 35° | 40° | 45° | 50° |
Shafts
When I tested the i500 irons years back, I swung the True Temper Dynamic Gold 105 R300. The regular flex steel shaft produced the optimal combination of flex and stability, leading to impact.
My experience aside, the True Temper Dynamic Gold shaft was the stock shaft of choice when the irons were released. These golf shafts are crafted in regular, stiff, and extra stiff flex, best suited to moderate and fast swing speeds.
Grips
Ping leaves you the choice of two Golf Pride grips to enhance traction and control of the clubface during your swing. I find both grips deliver outstanding friction in wet and dry conditions thanks to their all-weather non-slip surface design.
However, the grips differ in surface texture and feel to suit different desires. The standard Tour Velvet design delivers adequate surface texture, which wicks moisture from the rubber, keeping it dry and easy to hold. Conversely, the Tour Velvet Cord grip offers maximum surface texture for superior traction.
Finally, the Tour Velvet grip is built to emit moderate feedback on all shots, and the Cord edition produces a firm feel for maximum response. From personal experience, the standard, moderate-feeling Tour Velvet grip best suited my swing and grip pressure.
Ping i500 Irons Alternatives
The Callaway Rogue ST Pro irons are far newer than the Ping i500 irons and boast a healthy contingent of game improvement technology. Like the i500, this helps the Callaway irons forgive mishits from skilled players, delivering consistent launch carry and distance.
I appreciated its explosive ball speed delivered by the A.I. designed 450 Flash Face and welcomed the consistent launch. In addition, the ST Pro irons produced a buttery-soft feel on all strikes, prompting a workable flight for superior control on approach.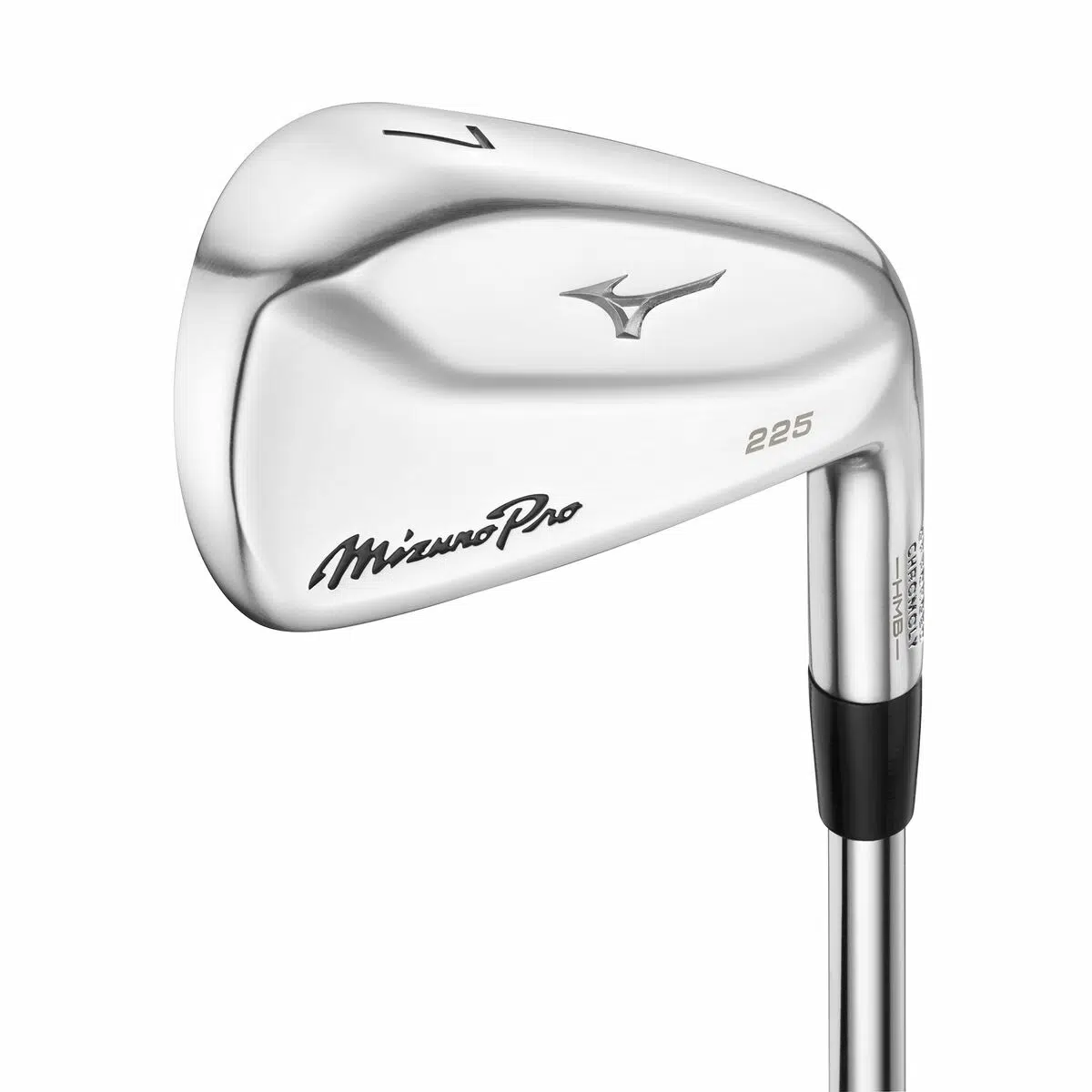 The Mizuno Pro 225 irons do not pack the forgiveness of the Ping i500, yet, they are exceptional for those who can endure less leniency. However, I was impressed with the rapid ball speed I produced across the clubface, prompted by the Forged 4135 Chromoly.
Due to the low and deep tungsten weighting, I found the long and mid irons less demanding to launch than other players' irons. Finally, the Mizuno Pro 225 irons produce a pleasant feel thanks to its Copper underlay.
My final alternative recommendation to the Ping i500 irons is the TaylorMade P790 range. Another innovative set of golf clubs sporting the compact profile of blade irons with high-performing game improvement features.
In my experience, the P790 irons produce a buttery-soft feel, accelerated clubhead speed, expanded sweet spot, and a flexible clubface. Together, they improve your coefficient of restitution (COR) for optimal ball velocity, controlled spin, and desirable flight and carry distance.
Things To Consider Before Buying A Set Of Ping Irons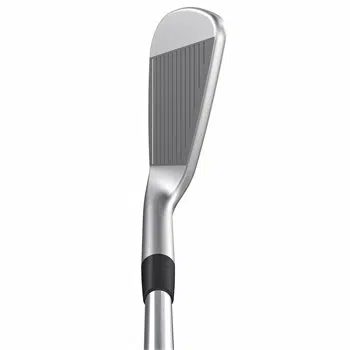 Type Of Iron
Ping manufacturers irons for every player, from game improvement clubs for high handicappers to less forgiving blades for skilled players. The Ping i500 range fits into the blade category, with irons of less leniency on off-center strikes for consistent distance and accuracy.
However, if you struggle to produce the desired launch, ball speed, flight, and distance, consider game improvement irons, like the G430 range.
Forgiveness
Although the Ping i500 irons offer superior forgiveness over standard blades, they still lag behind game-improvement irons. Besides low-handicap amateurs and tour professionals, most golfers need forgiveness to get around the golf course and avoid a long, frustrating day.
If you find it tough to produce your desired launch, flight, and distance, you must steer clear of blades and turn to cavity backs.
Offset
The offset of your irons impacts your ability to manipulate the clubface angle at impact to achieve your desired shot shape. Irons with less offset are better set to allow you to close or open the clubface to your swing path, thus inducing a draw or a fade.
Blade irons typically feature significantly reduced offset compared to their game-improvement counterparts. The added offset found in a forgiving iron helps players square the clubface at contact to produce a straight-flying golf shot.
Feel And Acoustics
Ping is renowned for the amplified acoustics and soft feel of their woods, irons, and wedges. However, their blades, like the i500 or i210, produce the softest feel and enhanced audio to maximize feedback on all shots.
The combination of a soft feel and louder sounds simplifies identifying exactly where the club struck the ball in the clubface. Finally, when I caught the ball off-center, I felt vibration run up the shaft and reverberate in my hands.
If the shocks from off-center hits are not for you, think about a game improvement Ping cavity back irons that contain padding between the clubface and flange. The padding drowns the shocks and promotes a soft, pleasant feel on all strikes.
FAQ
Is Ping i500 Good For High Handicappers?
No, the Ping i500 irons are not good for high handicappers. Their muscle back blade design is more compact and less offset than a forgiving, cavity-back game improvement iron. As a result, mishits lead to a loss of ball velocity, a weak launch, and a loss of carry distance.
Do Any Pros Play i500?
No, no pros play the i500 irons because of their age. Instead, Ping Tour pros like Tyrrell Hatton, Stewart Cink, and Cameron Champ use the i230 irons. However, up until 2021, Champ and Canadian Mackenzie Hughes played the i500 irons.
What Club Is Similar To Ping i500?
The Ping i500 irons are similar to their successor, the i525 irons, also offering increased forgiveness for blade irons. However, I found the i500 delivered superior stability at impact and forgiveness on all shots for a higher launch, maximum flight, and increased shot-stopping power.
Final Thoughts
Our Ping i500 review shows that these irons revolutionized the way manufacturers developed blade irons. The engineers managed to pack forgiving technology into a compact, playable iron. Despite the forgiveness, I noticed the clubs carried less offset through the set, improving my ability to draw or fade the ball on approach.
In addition, I found these irons launched higher and easier than other blades, leading to towering flight and optimal shot-stopping power. However, while I acknowledge it is far more lenient than its peers, the level of forgiveness is insufficient for high handicappers to navigate the links successfully.
If you are a skilled player seeking forgiving blades and a high launch, consider checking other user reviews about the Ping i500 irons on Global Golf or Golf Avenue.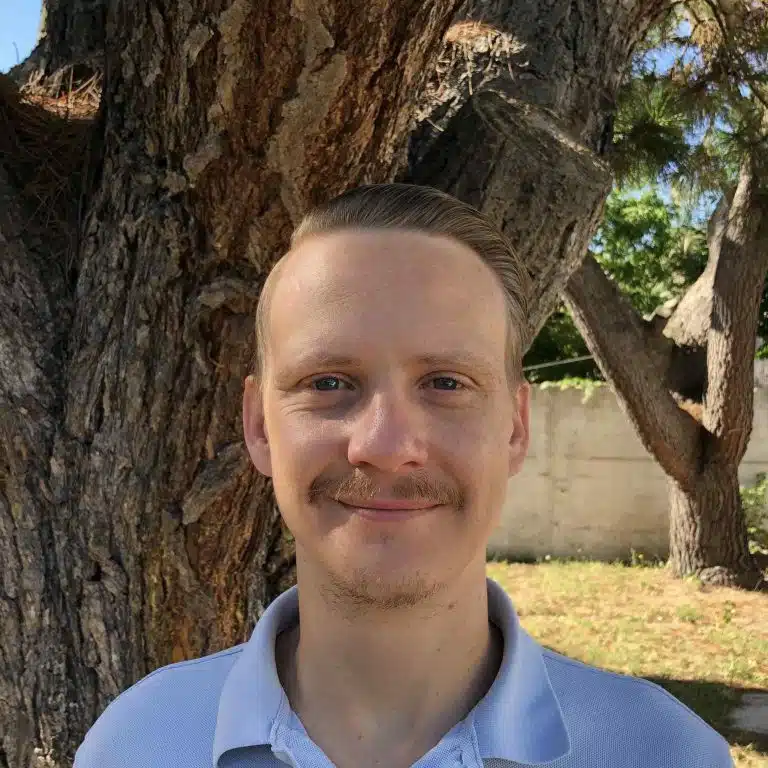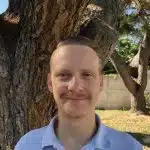 Matt is a seasoned golf equipment writer and sports fanatic. He holds a Postgraduate in Sports Marketing and has played golf for over 28 years.