The much anticipated Ping i525s build upon the popular hollow-body clubface of previous models while offering improved feeling, acoustics, and distance.
If you can look past their price, they are a great set of irons that will make all of your golfing friends envious. It's clear that Ping spent a lot of time in R&D to get these right, and I'm thankful.
Are the Ping i525 irons right for you?
To fully grasp this set's strengths and weaknesses, read this in-depth Ping i525 review all the way through.
Ping i525 Irons Review
Key Info
? Price: $$$$
✔️ Pros:  Improved sound and feel with high forgiveness
❌ Cons: Very expensive
?️‍♂️ Verdict: Sleek and satisfying to use
Ping i525 Irons Performance Ratings
| | |
| --- | --- |
| | Best Overall |
| Distance | 89 |
| Forgiveness | 86 |
| Feel | 89 |
| Workability | 88 |
| Aesthetics | 87 |
| Overall rating | 88 |
Pros
Forgiving
Good distance
Improved sound and feeling
More grooves for increased consistency and accuracy
Looks great in the bag
Cons
Ping i525 Specs
| | | | | | | |
| --- | --- | --- | --- | --- | --- | --- |
| Model | Loft | Lie Angle | Length | Bounce | Offset | Swing Weight |
| 3 | 18° | 60° | 39.5" | 5 | 0.19° | D0 |
| 4 | 21° | 60° | 38.875" | 6 | 0.16° | D0 |
| 5 | 24° | 61° | 38.25" | 7 | 0.13° | D0 |
| 6 | 27° | 61.5° | 37.625" | 8 | 0.11° | D0 |
| 7 | 30.5° | 62° | 37" | 9 | 0.08° | D0 |
| 8 | 35° | 62.8° | 36.5" | 10 | 0.06° | D0 |
| 9 | 40° | 63.5° | 36" | 11.5 | 0.04° | D0.5 |
| PW | 45° | 64.1° | 35.5" | 13 | 0.02° | D2 |
Ping i525 Irons Features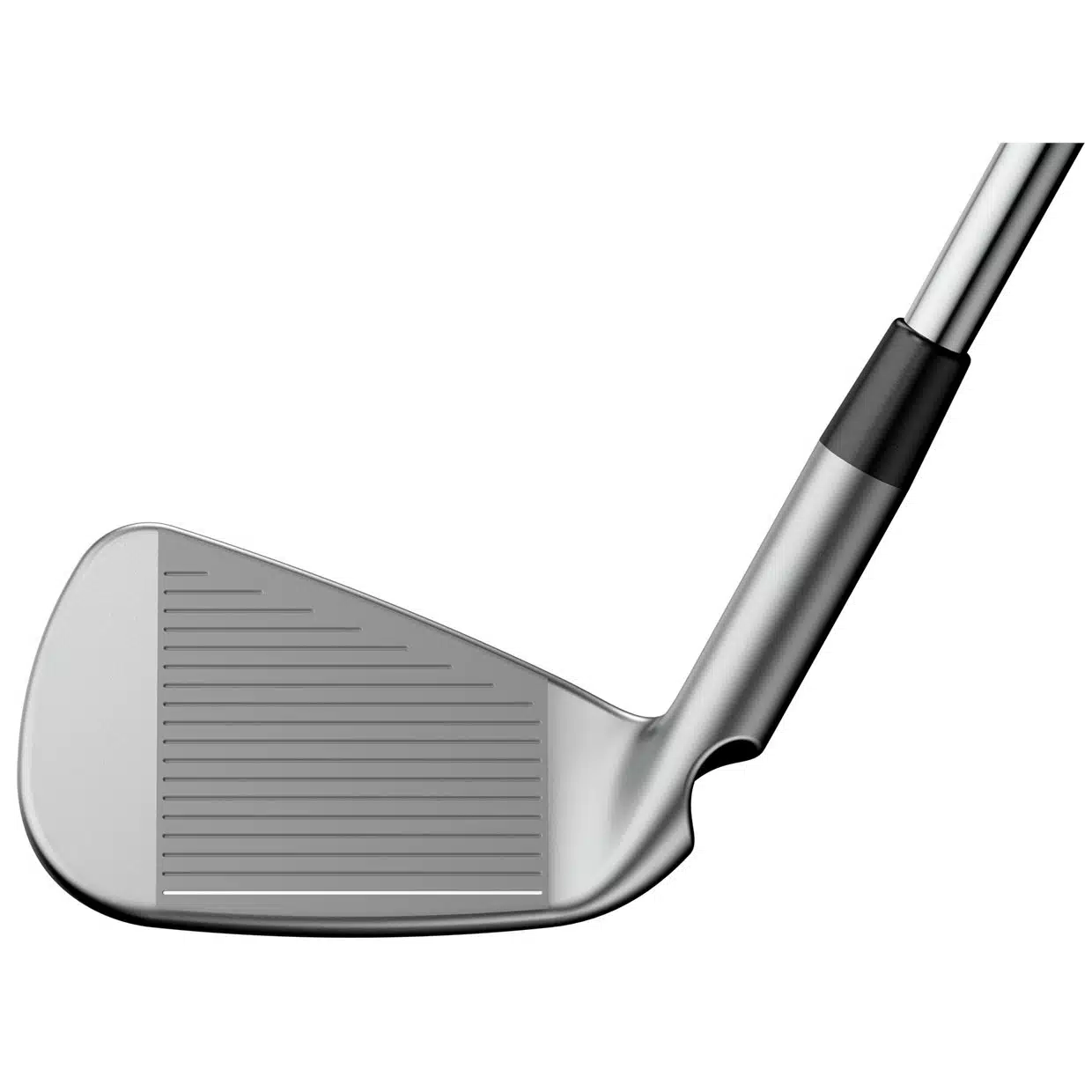 Performance
To kick off our i525 review, you first need to know that the Ping i525s are players distance irons. They feature a newly designed forged maraging steel face, increasing ball speed and distance. It's of variable thickness and sports a sole undercut for amplified flex.
As such, you get a respectable distance with these irons, but they could certainly be a little longer, in our opinion. They only manage around a club longer than the i59s, so if you're after maximum distance, there are better options elsewhere.
We found that they tend to go a little high, but this is nothing you can't control.
The spin and accuracy on the Ping i525s are also top features. The precision-milled Micromax grooves are packed much tighter than normal, typically including four more grooves. This simultaneously prevents fliers in the short irons while maintaining spin in the longer irons.
Yet, the top feature of this iron set is its feeling. And this is exactly what we expect, given it's one of the main selling points. The clubfaces feature extreme weighting tech with tungsten weights added to both the shaft tip and toe. This perimeter weighting does a great job of enhancing stability to give you the confidence you need for more impactful shots.
Sound and Feeling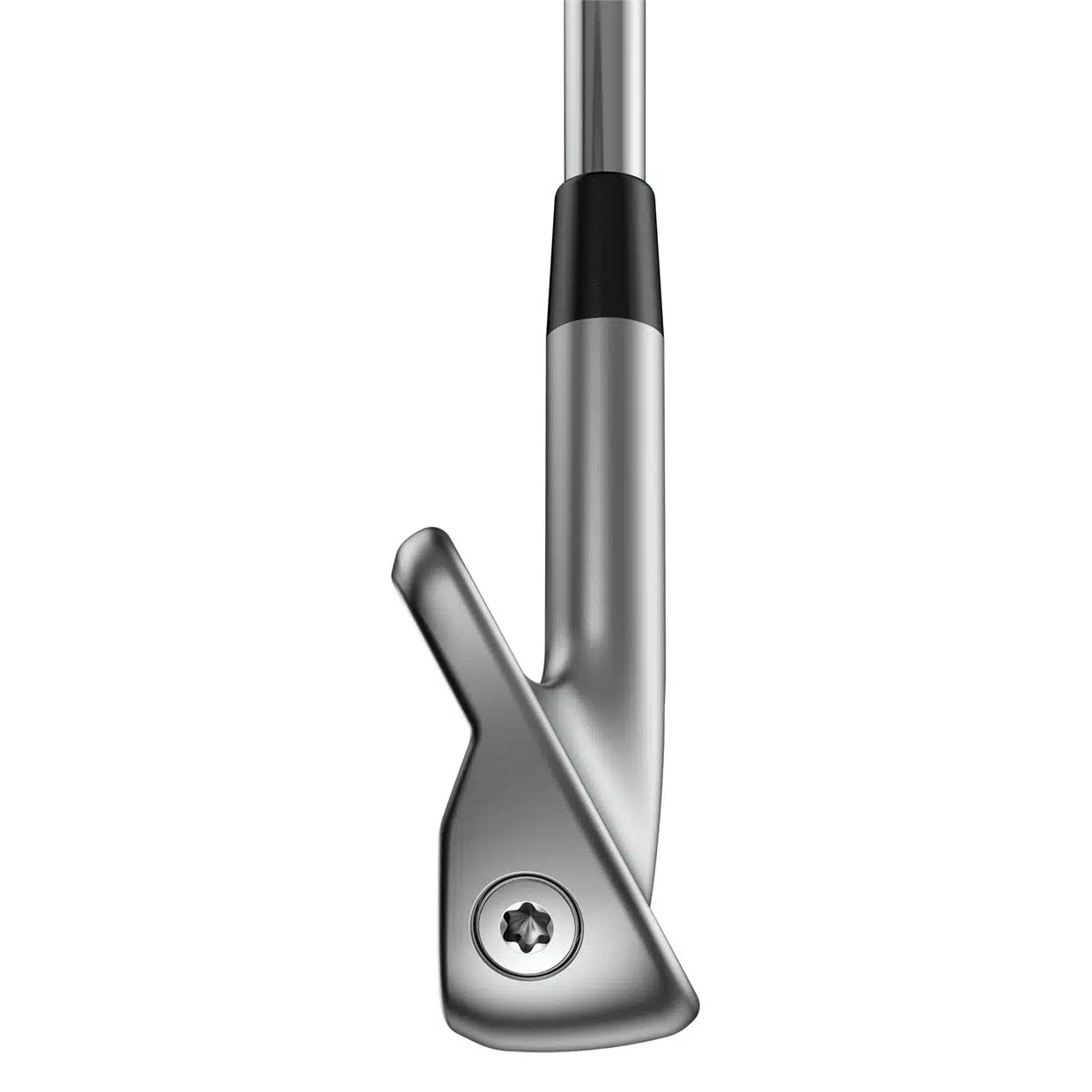 The sound and feel of the Ping i525s have seen a huge upgrade on previous models. The old hollow-body design lacked feedback, and the sound felt empty, depriving us of the crispness we yearned for.
To remedy this, the hollow clubface has EVA polymer inserted into it. This provides far better feedback, giving you the information you need to discern the quality of your stroke. It also helps to increase ball speed which is an obvious plus.
The previously dampened sound is now much louder and more satisfying. We would say it's slightly louder than an average set of irons.
Appearance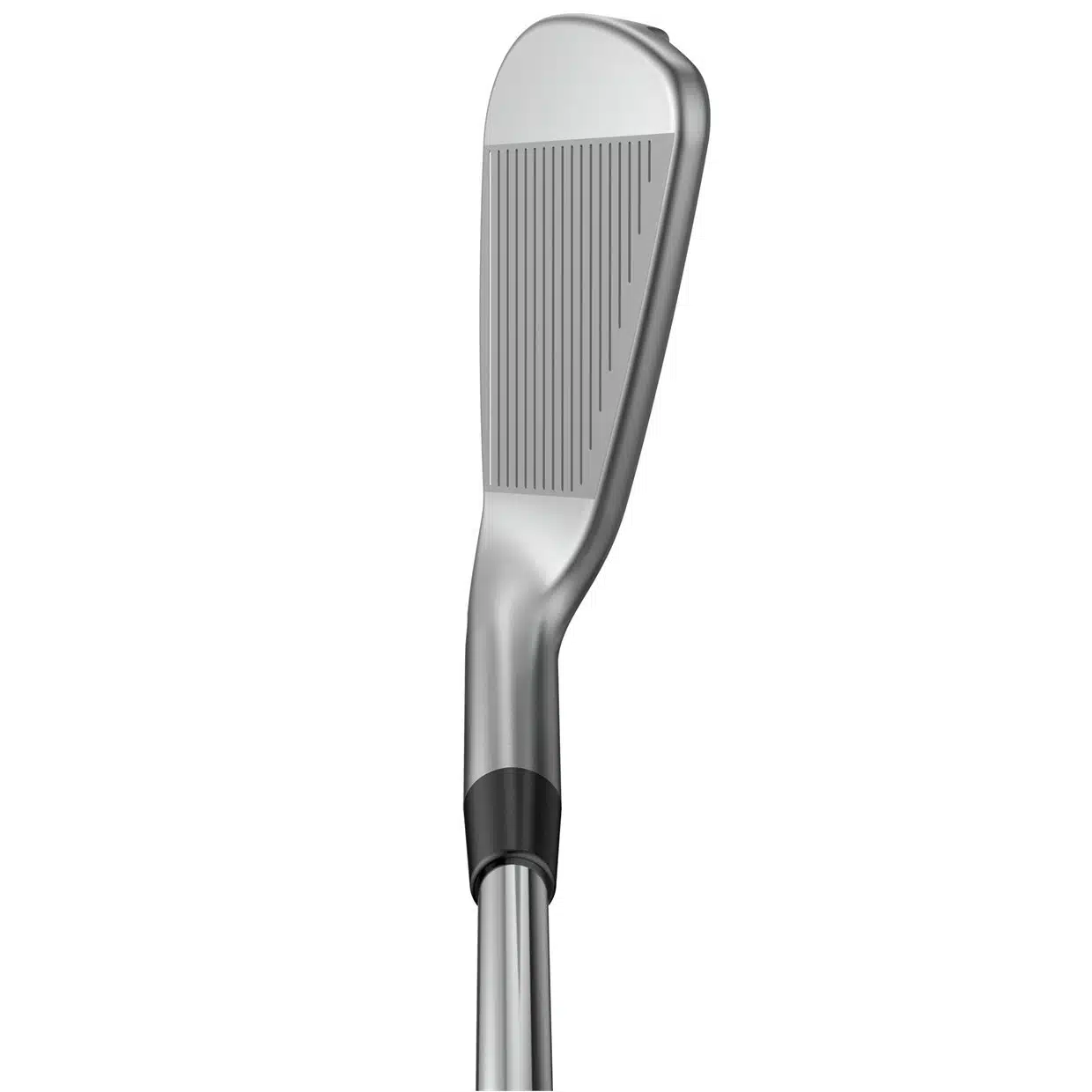 While the Ping i525 golf irons are forged and hollow-body, their appearance is very reminiscent of blade irons.
The blade length is shorter than the previous i59 irons, but they have a similarly thin topline with a small offset. They simply appear super sleek, and we are big fans of the compact heads — they look great in the bag.
Another neat feature that facilitates their superior look is the Hydropearl 2.0 chrome finish. Not only does it look great, but it also repels water to ensure wet conditions do not overly hinder your performance.
Who Should Buy the Ping i525 Irons?
The players who will get the most utility out of these irons are mid-handicappers.
That being said, we do feel that the Ping i525 handicap range expands to low handicappers to an extent as well. These passionate golfers are also more likely to cough up the hefty price tag which comes with this set of irons (they are comparatively more expensive than the competition).
We do not recommend the i525 irons for high handicappers. While they have great forgiveness, higher handicappers will want a much larger clubface for its added security.
Ping i525 Irons Review Video
Final Thoughts
The Ping i525 irons do not disappoint. For the price, they really needed to impress, and they delivered with flying colors.
However, it will be hard for some players to justify the price tag, given that so many other great iron sets are available for much cheaper. Just know that if you have the money to spend, the i525s make up for the flaws of its predecessors. And we're sure you'll enjoy using them if you are a mid – perhaps even a low handicapper.
Alternatives to the Ping i525 Irons
Ping i59 Irons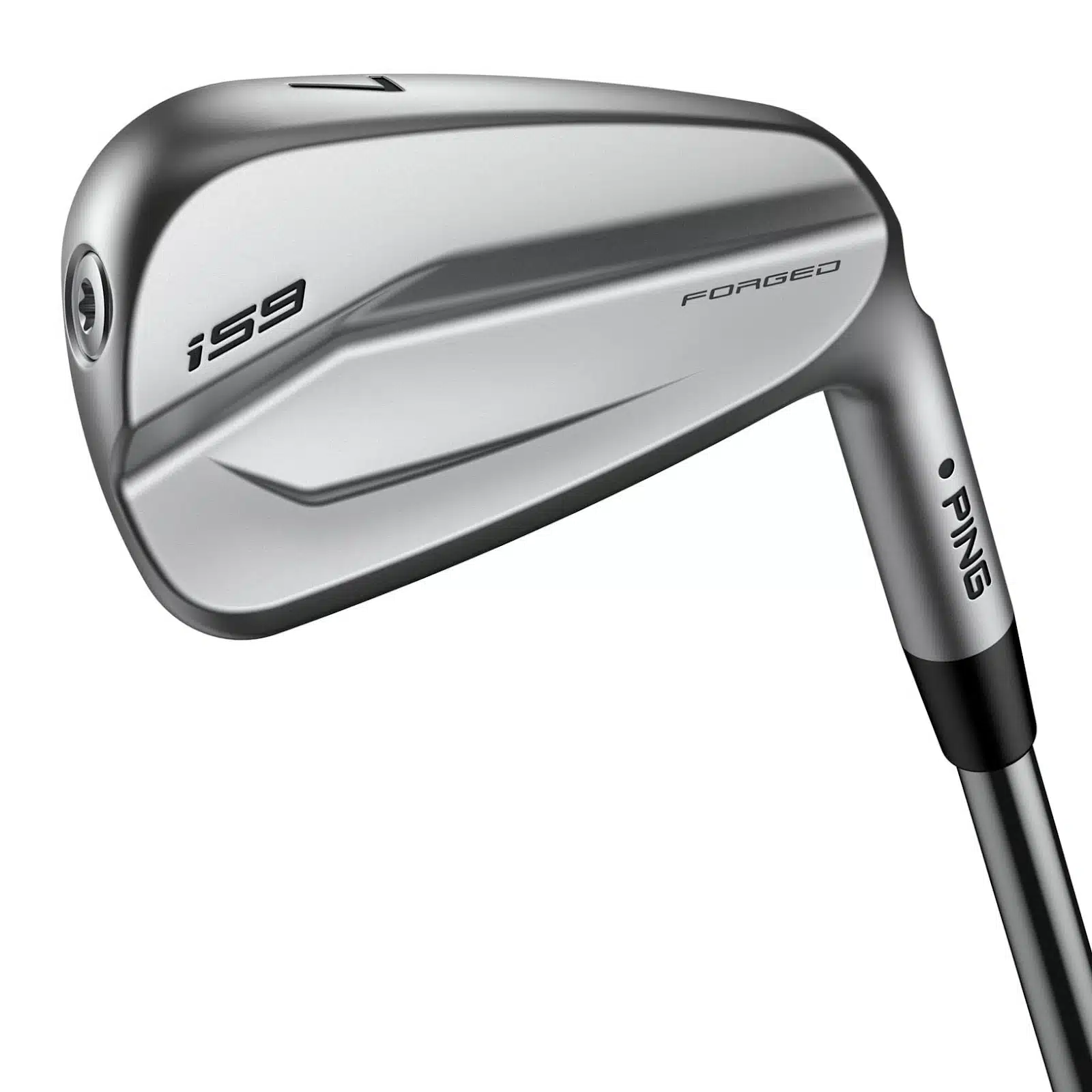 Pros
High forgiveness
Very aesthetic
More grooves for increased consistency and accuracy
Cons
Lackluster sound and feel
Very expensive
The Ping i59 is the predecessor to the i525. The irons feature a similar hollow body construction minus the EVA polymer infill. As a result, they don't have quite the same sound or feeling.
They do, however, have a ton of forgiveness despite the smaller clubhead. And they are certainly one of the best-looking irons out there. It's just a tough sell considering their steep price tag. They cost considerably more than the i525, so it is out of many players' budgets.
TaylorMade Stealth Irons
Pros
High forgiveness
Good distance
High launch
Accurate
Cons
As a cheaper alternative, the TaylorMade Stealth irons deliver similar levels of forgiveness and distance. The 450SS face and patented Thru-Slot Speed Pocket combination deliver lots of flex and forgiveness, even on low mis-hits.
Thanks to the amended breakthrough technology, you'll also have no trouble getting under the ball. TaylorMade moved weight from the toe, instead transferring it to the sole. The result is a much lower CG and a comfortable launch.
TaylorMade SIM2 Max
Pros
Maximum forgiveness
Good distance
High launch
Fast ball launch speed
Cons
Limited workability
Design will not be to everyone's tastes
The TaylorMade SIM2 Max serves as a more forgiving version of the Sim2. They also have more feeling, which many players will love. Their very high forgiveness and large clubheads make them popular with mid to high handicappers.
In terms of distance, the SIM2 Max performs very well, although they fall short of the TaylorMade Stealth irons. They also have limited workability, and their appearance is not as pleasing as other iron sets, so weigh these factors before buying.
FAQs
Are the PING i525s Forgiving?
The Ping i525s are very forgiving irons, but there is no escaping the fact that they are for mid to high handicappers. If you need maximum forgiveness, instead, go for the G710 irons. They are for <28 handicappers.
When Did the Ping i525 Irons Come Out?
The Ping i525 irons release date was March 24th, 2022.
Are the Ping i525 Irons Forged?
The Ping i525 irons feature forged hollow steel faces with perimeter weighting for great feeling and stability. Most Ping i525 reviews highlight how much better the re-designed head feels compared to previous models.
Are the PING i525 Blades?
The Ping i525s may appear like blades, but they are, in fact, hollow-body irons. You can verify this by viewing the screw in the toe.
What Are the Lofts of the Ping i525 Irons?
The Ping i525 lofts vary from 18° to 45° in the 3-PW range.