To optimize your swing, most brands offer a range of irons that vary in the amount of forgiveness they offer. A mid to high-handicap golfer has different needs than a low-handicapper.
To take a few strokes off your game, you could seek out the most forgiving irons. 
Although Callaway offers some of the best clubs on professional golf tours, they have a range of irons that offer different levels of forgiveness. This article will look at Callaway's most forgiving irons.
Which of the most forgiving Callaway irons of 2023 are right for your game? Let's dive in so that you can learn the answer. 
At a glance: Our Top 4 Picks for Most Forgiving Callaway Irons
What Makes Callaway Irons So Forgiving?
Features that are built into the design of Callaway irons adding to its forgiveness are set out below. You can find a lot of these features in the best Callaway irons, but these are emphasized in a few clubs. 
Large Clubface
A wider clubface with perimeter weighting creates a large surface area resulting in a huge sweet spot. This reduces the chances of mishits.
Wide Heavy Sole
A broader sole lowers the club's center of gravity (COG) and makes gliding through the turf easier. It is particularly helpful when you have a poor lie.
Cavity Back Clubs
Cavity back clubs evenly distribute weight along the perimeter, making the irons easier to hit, increasing the moment of inertia (MoI), and offering more forgiveness. The perimeter weighting adds weight around the sweet spot for more weight behind every strike.
Offset
The clubface is pushed slightly behind the shaft line. This gives you a fraction of a second to straighten the clubface at contact. It will assist you in fighting the dreaded slice.
Now that you understand the basics of what makes a club forgiving, let's look at the most forgiving Callaway irons.
Callaway's Most Forgiving Irons Reviews
Quick Overview: Our Top Picks for The Most Forgiving Callaway Irons
The most forgiving Callaway irons of all time are packed with new technology, game improvement is assured for golfers who want that extra overall advantage.
AI-designed Flash Face Cup Technology produces fast ball speeds across the face, even on mis-hits.
Optimum launch and ball flight are created by the custom tungsten-infused weights placed in each iron for the best CG location across the set.
Confidence is inspired by the improved trajectory, spin rates, and land angles.
Callaway's patented urethane microspheres comprehensively absorb vibration for a soft feel and maximum COR.
Shaft choice offers KBS Max Steel at 80 gm or Project X Catalyst-Graphite with weights from 50gm through to 70 gm.
A Golf Pride Tour Velvet 360 Soft grip enhances the feel.
Player reviews rave these are the best forgiving Callaway irons. The Mavrik Max Irons have distance, forgiveness, and feel.
Callaway Rogue irons are aimed at mid-handicappers rather than beginners that require super forgiveness. Rogue irons are meant to improve your game when you have mastered the swing basics.
Now that your swing is under control, you want to move to the next level, and you need some extra distance. The 360 Face Cup technology will provide the extra distance you require.
Adding urethane into the clubhead produces a crisp sound at impact and produces better feel from mishits. The feedback on mishits is lacking, though, which may hamper your progress slightly.
You will increase your accuracy with the Callaway Rogue irons, which will result in more greens in regulation, leading to lower scores and reducing your handicap.
The Apex series irons join the range of the most forgiving Callaway irons and are ideally suited to mid-handicap golfers with a quicker swing speed.
These clubs are not aimed at increasing distance but will aid you in finding more fairways with straighter shots, thus making every round more enjoyable. This should help players in this category to reduce their scores.
The price point of the Apex irons makes them ideal for golfers who want to move into a premium brand set of irons that offers the ultimate forgiveness.
The best Callaway irons for high-handicappers offer big distance without compromising on forgiveness.
Callaway uses artificial intelligence (AI) in the design of Mavrik series irons to produce a custom shape that will suit the average golfer. The industry standard is the average male golfer measures 5 feet, 9 inches while the average woman golfer measures 5 feet, 7 inches.
These are the best Callaway irons for beginners and use AI to enable Callaway to custom shape the clubhead specifications to suit golfers of various lengths and shapes for better contact.
The Mavrik range caters to golfers of various abilities, with some irons offering standard features. Some are more suited to mid-level golfers, while the Pro series is for the most skilled golfers.
The use of AI in the design enabled Callaway to create a unique face for each shot, thus improving the speed and spin attributes irrespective of the face area of the impact.
Custom tungsten-infused weights enable you to accurately locate the center of gravity for consistent speed and accuracy. This creates the best possible launch angle, ensuring that the ball achieves the best possible distance.
Read more: Callaway Mavrik Irons Review
FAQs
Which Callaway Irons Are Most Forgiving?
The most forgiving Callaway Irons are the Mavrik Max OS, and they're also the easiest Callaway irons to hit. They are great for high handicappers who want to improve their accuracy and distance. The new technology incorporated is unique to Callaway and focuses on improving your off-center hits. 
What Handicap Golfer Uses Callaway Irons?
The handicap golfer that uses Callaway irons is typically on the higher end. Callaway is known for creating forgiving golf clubs that lack shot shape manipulation. Most companies offer one model for higher handicap golfers, but Callaway offers at least three.  
Are Callaway Apex Forgiving?
Yes, Callaway Apex irons are forgiving. They use the same technology that all Callaway forgiving irons use, just in a more sleek and slender design. These are meant for lower handicap golfers who want to shape the ball and have a little more feel at impact.
Haven't found what you're looking for?
Read about the
Best Golf Clubs For Men
this year. 
Final Thoughts
All of Callaway's most forgiving irons offer a large sweet spot that minimizes the accuracy and distance loss on mishits. The 360 Face Cup technology creates the additional ball speed to add distance to every shot enabling you to use a shorter iron on an approach to the green. This enhances your ability to stop the ball quickly.
The various clubs are targeted at different markets, with the Mavrik range offering more distance for mid to high-handicap golfers, and Apex irons are aimed at golfers with a faster swing speed.
This makes it difficult to announce an overall winner in the most forgiving category.  Ultimately, the Callaway Mavrik Max irons aim to provide extreme forgiveness for high handicap golfers and get our vote.
Happy golfing with your branded Callaway irons, and bringing that handicap down.
Related Articles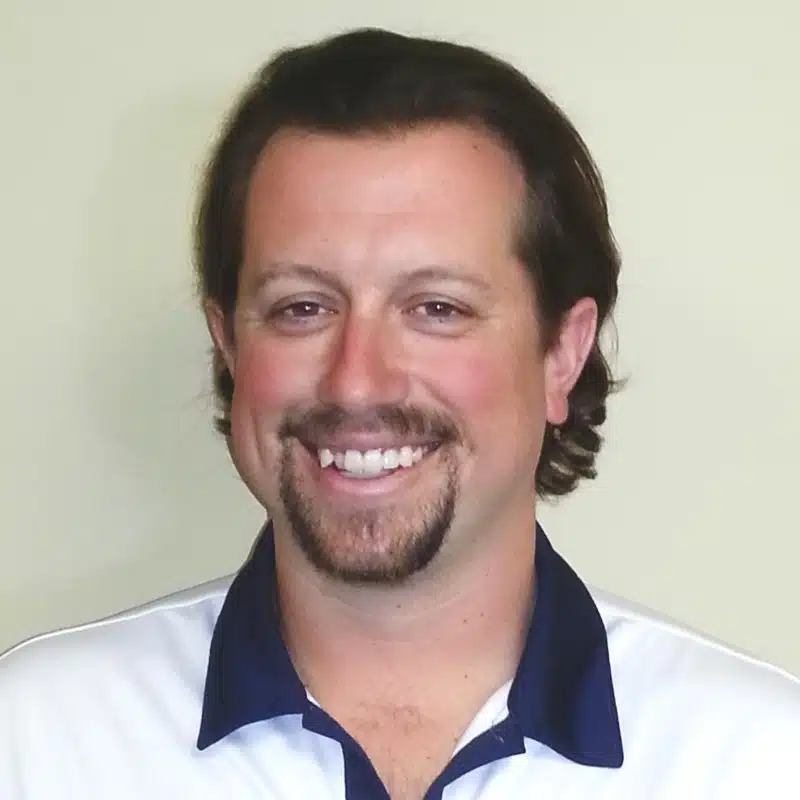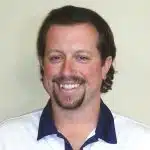 Clint became the Head Teaching Professional at one of Toronto's busiest golf academies and was featured on Canada's National Golf TV program, "Score Golf Canada," twice. He now tests and reviews golf equipment and gets to enjoy the game he loves whenever he wants while helping people lower their scores.