When we think about fairway woods, most of us carry a 3-wood, 5-wood, or on the odd occasion, a 7-wood. While a 3-wood is used as an alternative off the tee to your driver, most fairway woods substitute long irons because of their difficulty to launch and achieve consistency.
Although it is more common to find stronger lofted fairway woods in a golfer's bag, there are options with weaker lofts, such as a 9-wood and, to a lesser extent, an 11-wood.
In this article, we are unearthing the mystique of the 11 wood loft. The purpose is to give you insight into the features and benefits of this rare creation and determine this club can add value to your game.
What is an 11 Wood?
The weakened loft on an 11-wood combined with the longer shaft makes it easy for players to launch the ball high and land it softly from any lie. The ability to hold greens and deliver consistent distance makes it an excellent option from the tee on par 3's.
While weaker lofted fairway woods are associated with slow swinging, high handicappers, Michelle Wie West is changing that perception. The LPGA Pro has used an 11 wood since the 2017 Women's PGA Championship, where she finished tied for 20th.
What Is The Average 11 Wood Loft?
There are very few options to draw from in terms of the average 11 wood loft. It appears that Callaway is the only major golf brand to manufacture this rare creation and is joined only by a select few lesser-known entities.
The loft of the 11 wood varies between these companies, but the average is 25 degrees. If that loft poses a threat to your gapping setup, some manufacturers produce a 26.5 degree 11 wood.
What Is The Long Iron Equivalent?
Traditionally a 25-degree fairway wood would have been equivalent to a weakened 4-iron. Golf Monthly's Elliot Heath explains that the standard loft of a 4-iron is 24 degrees.
However, we are increasingly seeing companies releasing irons with stronger lofts. This means that it is common to find 5-irons with a loft of 24 to 26 degrees.
What Is The Hybrid Equivalent?
At 25 degrees of loft, an 11 wood is between a 4 and 5 hybrid. The average loft of a 4-hybrid is 24 degrees, while a 5-hybrid is 27 degrees. If you were looking to replace your 11 wood with a hybrid, I would suggest looking for a weekend 4-hybrid that gives you the exact loft equivalent.
Performance
In a 2021 article, Andrew Tursky from Golf.com detailed his findings from a test of his 5-iron vs 11-wood. The 5-iron was set at 30 degrees of loft, while his 11-wood had 25 degrees. However, the overall results were pretty even, except for two categories, ball speed, and swing speed.
Tursky generates some impressive swing and ball speed, which exhibits that he is no weekend hacker. He generated 10 mph more ball speed and swing speed with the 11 wood, resulting from the club's long shaft and thin, fast face.
Despite its comparative strengthened loft, the fairway wood launch .18 degrees higher than the 5-iron and generated 2500 rpm more spin. In terms of distance, both clubs delivered evenly matched averages.
These results would likely vary if less superior ball strikers were tested, as they would not achieve the same level of consistency with a 5-iron compared to an 11-wood, given its difficulty to launch.
Pros
Easy club to launch
Performs well from any lie
Lands softly
High apex
Consistent distance
Forgiving
Cons
High ball flight is not conducive to windy conditions
The soft landing will not suit links still courses
Our Favorite 11 kinds of wood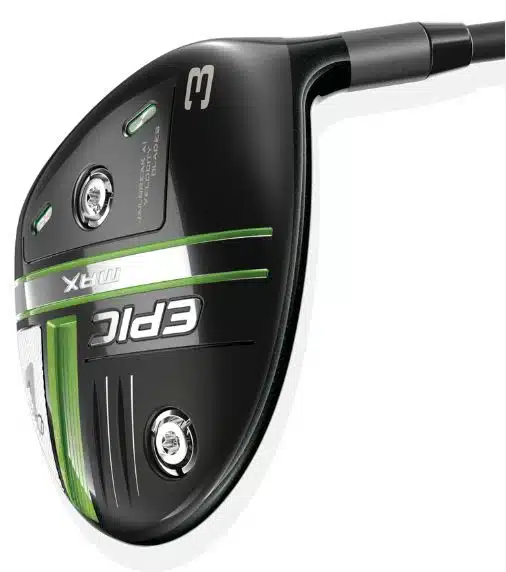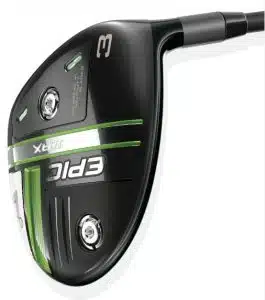 Key Features
Jailbreak Velocity blades
Designed using A.I.
C300 steel face
Oversized clubhead profile
Customizable launch and spin setup
Draw flight bias
Pros
Rapid ball speed across the clubface
Easy to launch
Optimal forgiveness
Tune spin and launch to your preference
High launch
Consistent distance
Cons
High spin rpm can cost some players distance
The oversized head profile may not appeal to lower handicap players
Key Features
Houdini sole
Shallow face
Slice preventing draw bias
Light forged steel crown
Shorter shaft
Pros
Reduces turf interaction to deliver cleaner contact
Hassle-free to launch
Combats slices
Initiates straighter shots
High flight
Iron like control
Weakened loft for easier launch
Cons
Straighter ball flight reduces workability
The higher apex will reduce the distance for some players
Key Features
Short shaft
Shallow clubface
Long iron/fairway wood/hybrid combination
Extra-wide sole
12-month manufacturer warranty
Pros
Easy club to swing
Elevated control
High trajectory
Shot stopping power
Delivers clean contact no matter the lie
Offers consistent distance
Cons
Strange design
High launch and shot-stopping ability are not suited to playing into the wind.
Final Thoughts
After examining the 11 wood loft, we can see that it is equivalent to a traditional 4-iron or a strengthened 5-iron.
While superior ball strikers will achieve equal results with a long iron, hybrid, and fairway wood, the latter is best suited to the average golfer.
The ease with which you can launch an 11 wood, combined with its shot stopping power and turf interaction, make it best suited to mid and high handicappers.
If you are in the market for a fairway wood that flies high and long and lands softly. I recommend testing the Callaway 2021 Epic Max.
Related Articles
Nick Lomas is the founder of GolfSpan, an avid golfer, not quite a pro but has over 15-years of experience playing and coaching golfers from all over the world. His mission is to bring the golfing community a better experience then it comes to choosing the right golf gear, and finding the right set up for your game.