Ted Scott is the experienced caddie behind the success of golfer Scottie Scheffler, who has a background in electronics and marathon running. In this article, we'll delve into Ted Scott's background, the highlights of his partnership with Scheffler, their major achievements, and interesting facts about their relationship.
But for those of you who want a brief overview of the man, here is what you need to know.
Who is Scottie Scheffler's caddie? Scottie Scheffler's caddie is Ted Scott. He has been caddying for Scottie since 2020 and previously caddied for Bubba Watson for 15 years, helping him win the Masters in 2012 and 2014. Travis has over 21 years of experience, is a skilled golfer in his own right, and brings humor to the course.
Naturally, we recommend reading this article in its entirety to get the full picture, as you may miss out on some key information if you don't. Ted Scott's income, in particular, may surprise some of you.
Who Is Scottie Scheffler's Caddie?
| | |
| --- | --- |
| Name | Ted Scott |
| Birthplace | Lafayette, Louisiana |
| Birthdate | August 16, 1978 |
| Occupation | Caddie |
| Golfer Partner | Scottie Scheffler |
| Past Experience | Caddie for Bubba Watson |
| Hobbies | Marathon running |
| Philanthropy | Charity work and community support |
Interesting Facts About Scottie Scheffler's Caddie
Ted Scott is not only a skilled caddie but also an accomplished marathon runner. His dedication to physical fitness and mental toughness is evident in his performance on the golf course, where he provides invaluable support to Scheffler. Besides this, here are some other useful facts about:
He's a Christian like Scheffler
Very involved in charity work
He has two dogs
Active in the gym
Likes to fish
Plays ping pong
Won the World Foosball Championship in 1994
Is a skilled golfer
Loves to tell jokes
Learned to play the piano in just four months
Scottie Sheffler and Ted Scott's Relationship
View this post on Instagram
It's clear for all to see that the pair mesh very well together on the golf course — unsurprising, given Scheffler approached Scott about the job. He wanted to work with a fellow Christian who shared his values.
But besides morals, Scott brings a lot to the table. He's experienced the sport at the top level with his previous caddie, Bubba Watson, and also introduces some humor into the game. As such, he both pushes Sheffler and can help de-stress him with his witty jokes.
Scottie Scheffler and His Caddie Ted Scott: Major Achievements
View this post on Instagram
Together, Scottie Scheffler and Ted Scott have secured multiple PGA Tour victories, showcasing their talent and teamwork. Some of the most notable wins include the 2022 Players Championship, the 2022 Arnold Palmer Invitational, and two wins at the WM Phoenix Open in successive years (2023 and 2023).
In terms of major championships, he has just one to his name, which is the 2022 Masters. He made a run at the 2023 Masters, but ultimately fell short, achieving a top-10 finish instead.
These victories have not only solidified their partnership but have also placed them among the top contenders in the world of professional golf.
In addition to their tournament wins, the pair has consistently finished near the top of leaderboards in major championships, proving they can compete with the best in the world. Their remarkable accomplishments include top 5 finishes in all four major championships and Scheffler being named the 2021 PGA Tour Rookie of the Year.
Here is a breakdown of all their titles.
| | | |
| --- | --- | --- |
| Year | Tournament / Award | Earnings |
| 2021 | PGA Tour Rookie of the Year | – |
| 2022 | Waste Management Phoenix Open | $1,476,000 |
| 2022 | Arnold Palmer Invitational presented by Mastercard | $2,160,000 |
| 2022 | World Golf Championships-Dell Technologies Match Play | $2,100,000 |
| 2022 | The Masters | $2,700,000 |
| 2023 | Waste Management Phoenix Open | $3,600,000 |
| 2023 | THE PLAYERS Championship | $4,500,000 |
Clearly, having a great caddie can make a difference in terms of your tournament performance. Another huge factor is the equipment you use. Check out Scottie Scheffler's WITB.
Scottie Scheffler's Caddie: Background and Partnership
View this post on Instagram
In this section, we'll explore the origins of the partnership between Scottie Scheffler and Ted Scott, examining how they started working together and the key moments that have defined their collaboration.
As mentioned earlier, Scottie Scheffler and Ted Scott began their partnership in 2020. At the time, Scheffler was searching for an experienced caddie to help him navigate the challenges of the PGA Tour. Ted Scott, who had previously worked with Bubba Watson, was the perfect fit for Scheffler's game.
What made the choice even easier was the fact that he already knew Scott. As Bubba Watson's caddie, he was a familiar face, and the pair ended up attending bible study together where their friendship blossomed.
The duo officially started working together in 2020 and quickly developed a strong rapport, leading to impressive results on the golf course. Since their partnership began, they have been said to be continuously working on improving their communication and understanding of each other's strengths and weaknesses.
Scottie Scheffler's Caddie's Earnings
So, how much does Scott Scheffler's caddie make? While specific figures are not disclosed, it's widely known that caddies on the PGA Tour earn a percentage of their golfer's winnings. Typically, a caddie can make around 5-10% of their golfer's earnings, with the percentage often higher for tournament wins.
Considering Scottie Scheffler's success on the PGA Tour, it's safe to assume that Ted Scott's caddying work has earned him a significant income. Let's examine Scottie's prize money
| | | | | | | |
| --- | --- | --- | --- | --- | --- | --- |
| | OFFICIAL PAYOUTS | UNOFFICIAL PAYOUTS | TOUR CHAMPIONSHIP | PLAYER IMPACT PROGRAM, 2021+ | COMCAST BUSINESS TOUR TOP 10, 2021+ | EARNINGS |
| 2023 | $12,508,495 | $375,000 | – | – | – | $12,883,495 |
| 2022 | $14,046,909 | $375,000 | $5,750,000 | $5,500,000 | $4,000,000 | $29,671,909 |
| 2021 | $4,505,589 | – | $466,667 | – | – | $4,972,256 |
| 2020 | $2,833,438 | – | $2,500,000 | – | – | $5,333,438 |
Cumulatively, Sheffler has amassed almost $59 million in prize money from 2020 to 2023. Of course, we can't say for certain what Ted Scott's payout was for each tournament, but a rate of 5% is a good conservative estimate.
This gives Scott over $2.5 million. Not a bad living for a caddie! If you want to learn more about how caddies earn their money, we recommend checking out our article which takes more of a deep dive into what caddies make.
Scottie Scheffler's Caddie's Background
Before becoming a caddie, Ted Scott worked as an electrician. Scott's calm demeanor, excellent course management skills, and insightful suggestions have made him a sought-after caddie on the PGA Tour.
Past Caddying Experience
After 15 incredible years together @jtedscott and I have decided to end our on-course partnership. Don't worry! We're still friends. Read the rest in my photos… #LoveYouTeddy pic.twitter.com/tb6JTuMplR

— bubba watson (@bubbawatson) October 1, 2021
Before teaming up with Scottie Scheffler, Ted Scott was the caddie for professional golfer Bubba Watson. During his time with Watson, Scott helped guide him to multiple PGA Tour victories, including two Masters Tournament wins in 2012 and 2014.
Before caddying for Watson, Scott also worked with American golfer Paul Azinger and New Zealand golfer Grant Waite. The pair have 20 tour wins between them, one of which is a major.
This experience provided Scott with invaluable insights into the demands and challenges of professional golf, which he has brought when slotting into the role of Scheffler's caddy.
Scottie's Previous Caddies
While Scottie Scheffler has found great success with Ted Scott, he has worked with other caddies in the past. Scottie Scheffler's caddie changes are below:
Joe Skovron, who had a brief stint with Scheffler before becoming the caddie for Rickie Fowler
Carl Smith, who worked with Scheffler during his amateur career.
Scottie Scheffler's Caddie — Frequently Asked Questions
What Happened to Scottie Scheffler's Caddie?
There have been no recent incidents or controversies involving Ted Scott, Scottie Scheffler's current caddie. The duo continues to work together successfully on the PGA Tour.
Did Scottie Scheffler's Wife Caddie for Him?
Scottie Scheffler's wife, Meredith, has not served as his caddie during professional tournaments. However, she caddied for him at the Masters 2023 Par 3 warm-up event and has been a supportive presence in his life and often accompanies him to events.
Who Does Ted Scott Caddie For?
Ted Scott is the caddie of Scottie Scheffler. He has been caddying for Scheffler since 2020. Since that time Scheffler has won major tournaments such as the Masters, Players Championship, and Arnold Palmer Invitational. He also previously caddied for Bubba Watson, guiding him to two Masters wins.
Conclusion
The partnership between Scottie Scheffler and Ted Scott has proven to be highly successful, with both individuals benefiting from each other's unique skills and experiences. As a former electrician and accomplished marathon runner, Scottie Scheffler's caddie brings a diverse background to his role on the course, while Scheffler's impressive golfing abilities have led to numerous achievements and accolades. Together, Ted Scott and Scottie Scheffler continue to make a formidable team on the PGA Tour.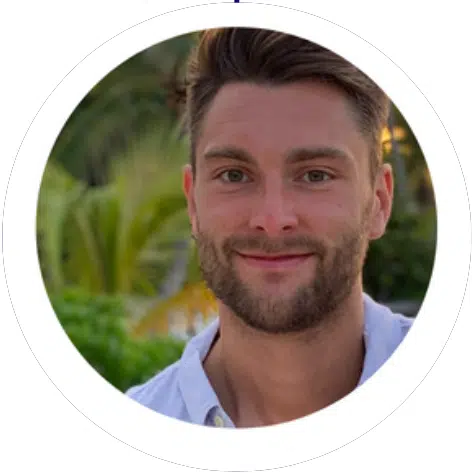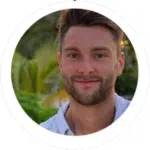 Sam has been playing golf for over 20 years and founded Impact Golfer. As a teenager, he discovered his love for the game using his grandad's clubs, including a wooden driver! As a golf obsessive, Sam plays whenever possible: regularly competing in matchplay with his friends and in tournaments at his local club. Fortunate to have a close friend who is a club pro– he has tested almost every type of equipment on the market (no freebies yet).