As golf enthusiasts, we appreciate the value of the perfect wedge. A well-crafted wedge can significantly improve a golfer's short game, allowing them to execute a variety of shots with precision and control.
In this in-depth Callaway Jaws wedge review, we'll look at two exceptional wedges from Callaway: the Jaws Raw Wedges and the Jaws MD5 Wedge.
You'll learn about the unique features of Callaway wedges in 2023, their performance on the golf course, and how they compare to other popular wedges in the market.
The Callaway Jaws Raw and MD5 wedges are outstanding for golfers seeking exceptional spin control, versatility, and feel. Both wedges deliver top-notch performance, making them valuable additions to any golfer's bag.
But they're not for everyone, so read to the end for other alternatives.
Callaway Jaws Raw Wedge: Overview
Pros
Tungsten weighting for increased forgiveness
Raw face for enhanced spin and control
Wide range of loft and grind options
Customizable aesthetics
Cons
May develop a rusted appearance over time
Callaways Jaws MD5 Wedge: Overview
Pros
Sharper groove design for maximum grip and spin
Versatile grind options for different playing conditions
Soft feel from mild carbon steel construction
Suitable for a wide range of golfers
Cons
Straighter, longer leading edge may not appeal to some golfers
Comparing the Callaway Jaws Raw and MD5 Wedges
Key Differences
The Jaws Raw Wedge features tungsten weighting and a raw face, while the MD5 Wedge has a sharper groove design and raised micro-ridges. The Jaws Raw Wedge offers the Z Grind as an option, whereas the MD5 Wedge has the low-bounce W-Grind.
Performance
Both wedges excel in generating spin and control, with the Jaws Raw Wedge offering more forgiveness due to its tungsten weighting.
The MD5 Wedge, on the other hand, provides excellent spin on longer pitch shots and full shots, making it a versatile option for various situations on the course.
Customization
Both wedges offer a range of loft and grind options, allowing golfers to find the perfect combination to suit their playing style. The Jaws Raw Wedge offers custom paint fills, while the MD5 Wedge has a traditional shape that may appeal to some golfers.
Callaway Jaws Wedges vs Competitors: Performance Ranking Table
Who's They're Best For?
The Callaway Jaws Raw and MD5 wedges are best suited for intermediate to advanced golfers who seek exceptional spin control, versatility, and feel in their short game.
The wide range of loft and grind options allows players to find the perfect combination to match their playing style and course conditions.
Golfers who prioritize customization and personalization will also appreciate the aesthetic options of the Jaws Raw and MD5 wedges.
On the other hand, these wedges may not be the best choice for beginners or high-handicap golfers who are still developing their skills and may not benefit as much from the advanced technology and design features.
Why You Should Trust Us
Our team spends thousands of hours trying out and researching golf equipment to help you take your game to the next level. Here's our product review process.
We can bring these reviews to you through the small commissions we earn if you buy through the links below.
How We Reviewed These Products
Golfspan only shares equipment and brands we trust.
I'm a PGA-certified golfer and instructor, and I thoroughly researched and evaluated the Jaws wedges. Then an editor reviewed and fact-checked the review. Finally, we conduct regular content audits to update and revise our reviews to ensure you receive the latest information.
When researching this review, I considered these criteria:
Cost
Performance
Feels
Loft
Grind
Customization
Callaway Jaws Raw Wedge
Design and Technology
The Callaway Jaws Raw Wedge is arguably the best Callaway wedge of wedge design chief Roger Cleveland. This wedge is a true game-changer with tungsten weighting to increase forgiveness and a raw face for enhanced spin and control.
The Groove-in-Groove technology features microgrooves at a 20-degree angle, which increases spin on chips, pitches, and lob shots with lower swing speeds. Furthermore, the Dynamic Gold Spinner 115 shaft helps control trajectory and performs excellently.
This is primarily why they are also one of the best lob wedges.
Grind Options and Loft/Bounce Combinations
Callaway offers an impressive range of 17 loft and bounce combinations for the Jaws Raw Wedge and four grind options, including the new Z Grind.
The Z Grind, only available in 58° and 60°, boasts a tri-level sole and low bounce, making it ideal for various shots around the green, particularly with an open face.
Aesthetics and Customization
The Jaws Raw Wedge boasts a classic shape with minimal offset, a compact face, and a gently rounded leading edge. The back of the club features a modern, understated design with contrasting textures and weight ports.
The face milling adds a distinctive touch, which will develop a unique rusted appearance over time. Golfers can choose between Chrome and Black Plasma finishes, with custom paint fills available for personalization.
Performance, Sound, and Feel
The Jaws Raw Wedge is a Tour-level club with exceptional sound and feel on the golf course. The premium ball strikes emit a succinct 'tock,' while full swings from the fairway produce a higher-pitched 'tick.'
The Dynamic Gold Spinner 115 shaft contributes significantly to trajectory control. Golfers can expect predictable distance control with the Jaws Raw Wedge, as full swings stop quickly, and chips run out a predictable amount or stop and check with a low open-faced spinner.
[Click Here For More User Reviews]
Callaway Jaws MD5 Wedge
Design and Technology
The Callaway Jaws MD5 Wedge replaces the Callaway Mack Daddy 4 wedge, boasting 37° wall angle Jaws grooves for maximum grip and spin from various lies.
The MD5 Wedge also features three raised micro-ridges between the grooves for added spin. A new low-bounce W-Grind is available, bringing the total grind options to five.
Loft and Grind Options
The MD5 Wedge comes in an array of lofts (up to 64°) and five grind options, emphasizing the importance of a fitting process to find the perfect wedge configuration.
Some golfers may prefer a straighter, longer leading edge, which could be a reason to avoid the Callaway Jaws MD5 wedge.
Feel and Performance
Constructed from mild carbon steel and featuring a muscle back design and soft Lamkin UTX grip, the Jaws MD5 Wedge provides a buttery soft feel on all lengths of shots.
The wedge has no obvious weakness and excels at generating spin on longer pitch shots and full shots, where the extra speed can create backspin exceeding 11,000 RPM in some cases.
The various sole options allow for seamless turf interaction, making gathering the ball from even the worst of lies easy.
Versatility and Grind Performance
The high-bounce W-Grind is ideal for bunker play, making it one of the best sand wedges available.
On the other hand, the new low-bounce version is well-suited for those with a shallower swing or for playing off firmer turf commonly found on links courses.
[Click Here For More User Reviews]
Alternatives to Callaway Jaws Wedges
The Titleist Vokey SM8 Wedge is a renowned contender compared to the Callaway Jaws wedges. This wedge, a masterpiece by the esteemed craftsman Bob Vokey, is characterized by its unique progressive center of gravity, contributing to enhanced control over distance and trajectory.
The SM8 wedge range from Vokey presents golfers with six distinct grinds and a diverse array of finishes, offering an extensive selection to match individual playing techniques and tastes.
With a reputation for delivering superior tactile feedback and control over spin, the Vokey SM8 wedges are a robust choice for golfers in pursuit of a top-tier wedge.
Another alternative is the TaylorMade Milled Grind 2 (MG2) Wedge. This wedge features advanced milling techniques, which create precise sole geometry for consistent turf interaction.
The MG2 wedge also has a raw face design, similar to the Callaway Jaws Raw Wedge, which enhances spin and control around the greens. With three different bounce options and multiple loft choices, the TaylorMade MG2 wedge offers a high degree of customization and versatility, making it a great choice for golfers who prioritize precision in their short game.
The Cleveland RTX ZipCore Wedge is a strong alternative for golfers seeking exceptional spin and control. With its ZipCore technology, this wedge redistributes weight to the club's perimeter, increasing stability and forgiveness.
The RTX ZipCore also boasts Cleveland's UltiZip grooves, which are sharper and deeper, providing maximum spin on all shots.
Available in three different grinds and multiple loft options, the Cleveland RTX ZipCore wedge caters to a wide range of golfers and playing styles, making it an excellent option to consider when looking for a high-quality wedge.
FAQ
What Pros Use Callaway Jaws Wedges?
Several professional golfers have included Callaway Jaws wedges in their golf bags due to their exceptional performance and design.
For instance, Phil Mickelson, a five-time major champion, has been known to use Callaway Jaws wedges, and Xander Schauffele, a top-ranked golfer with several PGA Tour victories under his belt.
These pros appreciate the wedges for their versatility, control, and spin, which can greatly benefit their short game. The fact that elite golfers trust Callaway Jaws wedges on the course is a testament to their quality and effectiveness.
Do Callaway Jaws Wedges Rust?
Yes, the Callaway Jaws Raw Wedge, in particular, is designed to develop a rusted appearance over time due to the raw face.
This rusting process is completely natural and can enhance the wedge's spin and control, as the rust provides additional friction between the clubface and the ball.
While some golfers may be concerned about the aesthetic changes, the rusting process should not impact the durability or overall performance of the wedge. In fact, many golfers prefer the raw finish as it gives the club a unique character and appearance.
Are Callaway Jaws Wedges Forged Or Cast?
Callaway Jaws wedges are cast from mild carbon steel, which provides a soft feel and excellent performance. Casting is a manufacturing process that involves pouring molten metal into a mold to create a specific shape.
This method allows for intricate designs and precise specifications, which are essential for creating wedges with optimal performance characteristics.
While forged clubs are often praised for their feel, modern casting techniques have improved significantly, allowing cast clubs like the Callaway Jaws wedges to deliver a soft, responsive feel that rivals many forged options on the market.
Is the Callaway Jaws wedge illegal for use in tournaments?
No, the Callaway Jaws wedge is not considered illegal for tournament play. Callaway manufactures their wedges in compliance with the rules and regulations set forth by golf's governing bodies, such as the United States Golf Association (USGA) and the Royal and Ancient Golf Club of St. Andrews (R&A).
As long as the specific model and configuration of the Callaway Jaws wedge you use is listed on the conforming clubs' list, you can use it in tournament play without any issue.
Conclusion
In conclusion, the Callaway Jaws Raw and MD5 Wedges offer exceptional performance, design, and technology to help golfers improve their short game. Whether you're an intermediate or advanced golfer, these wedges could be the perfect addition to your golf bag.
In this Callaway Jaws Wedge review, we found that both options deliver exceptional quality and performance that live up to the Callaway name.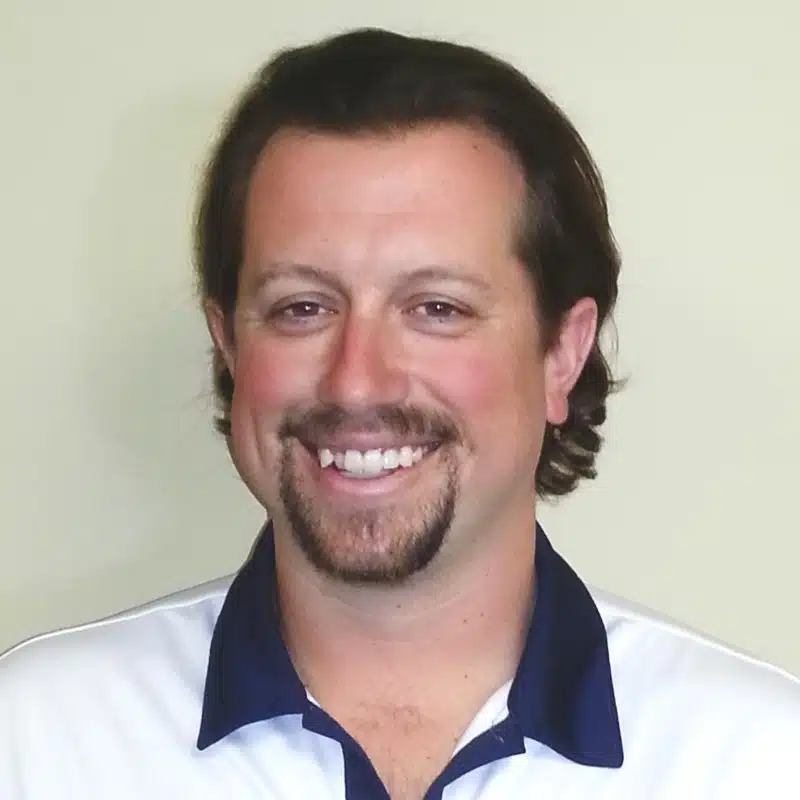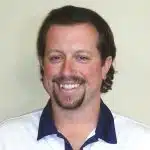 Clint became the Head Teaching Professional at one of Toronto's busiest golf academies and was featured on Canada's National Golf TV program, "Score Golf Canada," twice. He now tests and reviews golf equipment and gets to enjoy the game he loves whenever he wants while helping people lower their scores.