The first time I saw a 60-degree wedge was in 1993, when a junior, Rory Sabbatini, showed my father and me how he hit the ball back over his shoulder. I thought this was magical and have been fascinated by the club ever since. That is why I found researching the top lob wedges to be so enjoyable.
The best lob wedges in 2023 are:
To learn why these made our list and the others not yet mentioned, consider reading until the end to ensure you do not miss out on any vital info. We have done our best to include a wide range of wedges so that you have plenty of options around the green, regardless of whether you're a beginner or a low handicapper.
Best Overall
Best Budget
Best For High Handicappers
Callaway Mack Daddy 5 Jaws
Callaway Mack Daddy CB
Tour Edge Hot Launch E522

Pros

Soft feel
5-grind option
Rampant spin

Affordable
Forgiving
Enhanced spin rate

Super forgiving
Consistent spin across the face
High MOI clubface

Cons

Not the most glare-resistant wedge
The cavity and wide sole are unattractive

It is only available in two sole grinds
Chunky construction

Oversized chunky design
Allows limited workability

Price Score
89.1
93.2
97.8
Spin
94.3
89.8
88.1
Feel
91.8
85.6
83.5
Looks
84.4
88.8
83.2
Rating
4.5 Stars
4 Stars
4 Stars
Why You Should Trust Us
Our team spends thousands of hours trying out and researching golf equipment to help you take your game to the next level. Here's our product review process.
We can bring these reviews to you through the small commissions we earn if you buy through the links below.
How We Reviewed These Products
Golfspan only shares equipment and brands we trust.
I'm an experienced golfer of 28 years and thoroughly researched and evaluated the products shared below. Then an editor reviewed and fact-checked the list. Finally, we conduct regular content audits to update and revise our reviews to ensure you receive the latest information.
To select these drivers, we considered the following criteria:
Cost
Spin
Launch
Feel
Accuracy
11 Lob Wedge Reviews for 2023
Specifications
Loft: 46-60°
Grind options: S, W, C, X, T
Shaft: Graphite, steel
Pros
Soft feel
5-grind option
Rampant spin
Soft, controlled landing
High launch
Cons
Not the most glare-resistant wedge
The cavity and wide sole are unattractive
Expensive
The Callaway Mack Daddy 5 tops our list of the best lob wedges in 2023 thanks to its soft feel, versatile sole grind options, and exceptional spin. This spin is largely the result of the new grooves. The previous model, the MD4, had 5-degree grooves, the MD5 on the other hand, employs 37-degree grooves. With a much harsher edge, the newer MD5 is much better at gripping the ball.
Besides the elevated spin rate it produces, I thoroughly enjoyed the feel of this wedge, which I owe to the 8620 mild carbon steel construction. It offers a soft feel off the face for enhanced control and a pleasant greenside experience.
You'll notice that Callaway offers the Mack Daddy 5 Jaws in five sole grinds to cater to a broader range of golfers.
I felt the S-grind was the most versatile since it suits a range of attack angles and performs optimally on soft to medium-firm turf.
Rating: 4.5
Specifications
Loft: 50-60°
Grind options: Full, W
Shaft: Graphite, steel
Pros
Affordable
Forgiving
Enhanced spin rate
Crisp turf interaction
High bounce sole grind
Cons
It is only available in two sole grinds
Chunky construction
Not very versatile
Sticking with Ely's company, we turn to our best budget lob wedge. The Mack Daddy CB took the prize thanks to its high spin grooves, classy satin chrome finish, and optimal turf interaction. The consistent nature of this wedge makes it a viable candidate for high handicappers and players looking to quash equipment expenses.
Callaway kitted the Mack Daddy CB wedge with full-face Jaws grooves just like for the MD5. These sharpen the edges for enhanced spin and control around the putting surface. I felt these grooves provided sufficient support to launch high and stop my ball rapidly, however, it was evident to me that while spin was high, it was less intense than the MD5.
Mack Daddy CB lob wedges are constructed with two sole grinds: full-sole or W-grind, which is rather limiting. Personally, I favor the S-grind, but it is not an option with this golf club.
The W-grind works on softer turf and prevents steep attack angles from digging the clubface into the turf. You'll notice that this escalates your bounce off the grass and sand, enabling you to get under the ball for a high launch. I found that the Callaway Mack Daddy CB produced crisp turf interaction to help my club glide through the turf and connect with the ball low for a high shot.
A gift and a curse of the Mack Daddy CB is its cavity back. On the one hand, it enhances forgiveness and stability to boost accuracy. On the other hand, it creates a chunky profile that is unattractive for many players. Therefore, if you yearn for a confidence-inspiring address, the Mack Daddy CB could be a good option, but if you instead want a sleek, more versatile wedge, the MD5 is the superior choice.
As another alternative, you could consider the final club in the range: the Jaws Full Toe. As the name suggests, it has a full toe, high forgiveness, and a raw face that produces more spin.
Rating: 4
3. Hot Launch E522 – Best Lob Wedge for High Handicappers
Specifications
Loft: 52- 56°
Grind options: Only one
Shaft: Graphite, alloy steel
Pros
Super forgiving
Consistent spin across the face
High MOI clubface
Reduced turf friction
Low CG prompts a high launch
Cons
Oversized chunky design
Allows limited workability
Poor distance
Cheap grip
Another affordable lob wedge that performs for high handicappers is the Hot Launch E522. After knocking it around, I was convinced that there was no better forgiving, high-spinning, affordable lob wedge for beginners.
I will start with my thoughts about the form. While it's not a cavity-back, it's not sleek either. It uses a wider sole than most which reduces turf friction by 35% to ensure a clean strike from any lie. I found forgiveness to be similar to the Mack Daddy CB, however, it did fall short for more impactful strokes even if I hit the sweet spot.
The next feature you'll notice is the Super Deep Undercut Cavity, which lowers the center of gravity (CG) for consistent high launches and spin.
I also noticed that the extra-large clubface amplified the moment of inertia (MOI) to keep your clubface square to the target at impact. This setup helps you produce accurate shots and fewer duffs.
Besides its forgiving nature, the Hot Launch E522 contains spin-propelling maximized grooves across the entire clubface. You'll find that this feature maintains your spin rate on all strikes, even on heel and toe mishits.
High handicappers still building their set should read our guide on what wedges a beginner should carry. This will give you a better idea of what to look out for and how to approach your wedge setup.
Rating: 4
4. Cleveland CBX2 – Best Loft Wedge for Mid Handicappers
Specifications
Loft: 50-58°
Grind options: Full-sole, C-sole
Shaft: Graphite
Pros
Combats misses to the right
Forgiving
High MOI clubface
Soft, pleasant feel
Sharp spinning grooves
Cons
Restricts workability
The chunky cavity back is off-putting at address
Three grind options
Lacks the feel of a blade
Forgiveness, accuracy, soft feel, and optimal spin are the features gifted to you by the CBX2. Its overall performance was sufficient to top our category for mid-handicappers.
Kicking off with forgiveness, Cleveland employed a Hollow Cavity Design with perimeter weighting to increase stability and MOI. You'll find that a stable, square clubhead at impact helps you maintain spin and deliver straighter chip shots.
For a high-handicap player, this is the stuff of dreams. However, the chunkier cavity back form does limit workability somewhat. So if you're a more skilled player and want to claw some of this workability back, we think the RTX ZipCore is a better choice for you.
The protagonist in the CBX2 is the 4th Generation Rotex Face Tech, which crafts Cleveland's sharpest tour zip grooves. This construction enables the cover of your golf ball to bite into the sharp grooves and generate ample spin on 60-degree wedge shots.
Furthermore, I noticed that the Enhanced Feel Balancing Technology helps the wedge produce toe bias CG to fight misses to the right. That means you will enjoy straighter shots and less wayward results.
Lastly, the engineers improved the feel of the CBX2 to ensure a soft hold and maximum control on all lob wedge shots. To learn more about the CBX2, give our full Cleveland CBX2 review a read.
Rating: 4
5. Titleist Vokey SM9 – Best Lob Wedge Golf Club for Low Handicappers

Specifications
Loft: 48-62°
Grind options: S, M, F, D, K
Shaft: Steel, graphite
Pros
Five sole grinds to choose from
Durable
Prompts maximum spin off the heat-treated grooves
Produces a controlled launch
Optimal shot-stopping control
Cons
Reduced forgiveness
Expensive
Limited improvements on the previous model
The Titleist and Vokey partnership has had a successful run for 26 years, and their latest model, the SM9, shows they are not slowing down. The Vokey SM9 boasts good durability, elevated spin, a controlled ball flight, and an abundance of sole grind options.
The 60-degree SM9 comes in five grind profiles, ensuring they cover every golfer's needs. You'll find that the M-grind is the most versatile choice as it performs on a range of turf conditions, but it especially helps golfers with a sweeping swing.
Alternatively, you have the D-grind. This high-bounce construction is designed to help the face connect with the low point of your ball for a towering launch.
Moving on from grooves, I noticed that the forward CG in this wedge prompted a controlled launch to prevent ballooned bunker shots. The lower-than-usual launch is supported by heat-treated grooves crafted to increase friction at contact for optimal spin levels. Plus, the heat treatment enhances the durability of the grooves for greater longevity.
Given the Vokey SM9 is one of the most popular wedge options on the PGA Tour, it's a solid choice if you're a low handicapper. However, while it's high performing, it doesn't have many improvements on the previous model: the SM8. Therefore if you already have an SM8, your money may well be spent better elsewhere.
For those who are interested, our Vokey SM9 full review might help you decide whether it's the right wedge for you.
Rating: 4
6. PXG V2 0311 – Most Versatile Golf Lob Wedge
No products found.
Specifications
Loft: 54-60°
Grind options: Only one
Shaft: Steel, graphite
Pros
Versatile sole grind
Soft feel
Consistent turf interaction
Amplified spin rate
Moderately affordable
Cons
The versatile wedge grind may not function optimally for your specific angle of attack
The weights in the cavity look tacky
Limited bounce options
PXG may be the new kid on the block with respect to this list, but age is irrelevant. The performance, affordability, and consistency of PXG golf clubs continue to impress me. The latest is the V2 0311 60-degree wedge, which also claims the prize for the most versatile lob wedge.
PXG felt that numerous sole grind options confused the average golfer, who only desired more spin for drop and stop control. So they did something about it and created the V2 0311 with a single sole design to perform exceptionally in all conditions. It can tackle any attack angle and encourages improved turf interaction for clean strikes.
In addition to its versatile sole, you'll find that it is equipped with CNC-milled grooves that enhance friction between the clubface and the ball. You will notice that this creates increased spin and helps you get your ball high to produce a soft landing.
I also enjoyed the soft feel of the PXG V2 0311, as it increased my feedback to produce a consistent strike. The 8620 carbon steel creates a tight grain structure for a purer feel and a pleasant greenside experience.
Overall, the PXG V2 0311 is a solid wedge that we recommend. Take note that there are only two bounce options available (9 degrees and 12 degrees), which falls below many other wedges. The Vokey SM9, for instance, is available at 8, 10, 12, and 14 degrees.
Rating: 4
Specifications
Loft: 56-62°
Grind options: Low, mid, full-sole
Shaft: Steel
Pros
Durable
Elevates spin
3 sole grind options
Optimal CG for a high launch
Cons
Average forgiveness
Moderately expensive
It is not the most aggressive spinning Cleveland wedge I have tried
The RTX ZipCore is the second Cleveland wedge on our list this year, bagging the title of our most durable loft wedge. On top of its durability, I was swayed by its exceptional shot-stopping power, high MOI, and varied sole grind options.
Cleveland's engineers restructured the 8620 carbon steel crystalline grain for better uniformity. You'll find that the structure increases the longevity of your clubface and grooves to improve its value for money. Finally, Cleveland completed the process by blasting the face with heat for added strength.
Despite its impressive durability, the Ultizip grooves are the star performer in this wedge. I noticed that the grooves were sharp, deep, and narrow to help your golf ball cover bite into them at contact. Plus, they are positioned closer together for elevated friction on each shot. This leads to ample spin and shot-stopping power.
Furthermore, I found that the ZipCore technology shifted the CG and enhanced the MOI for high launch and accuracy.
Yet, the RTX ZipCore does have its issues. It's a little on the expensive side, and forgiveness is certainly below many of the other wedges on this list. But then again, that's to be expected of a blade, so it should come as no surprise that the Cleveland CBX2 is more forgiving.
Lastly, you'll notice that the Cleveland RTX ZipCore is available in three grind options, covering all bases. Players with a shallow to neutral angle of attack demanding less bounce are built for the low-bounce grind. Conversely, if you produce a neutral to steep attack angle, the mid or full sole grind is the way to go.
Overall, the RTX ZipCore is a forgiving, durable lob wedge that generates elevated levels of spin and consistency. As a result, it is a suitable wedge for mid-handicap golfers.
Rating: 4
Specifications
Loft: 50-60°
Grind options: Low, standard, high
Shaft: Steel
Pros
Crisp turf interaction
Maximum spin
Encourages clean contact on all strikes
3 sole grinds to select from
Attractive golf club
Cons
Expensive
The low launch may disadvantage certain golfers
Rusts over time which will not appeal to all
Crisp turf interaction is vital for a wedge to strike the golf ball in the intended area for optimal launch and spin. The TaylorMade Milled Grind Hi-Toe is our top pick for this category because it exceeded exceptional turf interaction and delivered lower launch, higher spin, and workability.
The clean turf interaction stems from the high bounce leading edge, which propels the clubhead to glide through all grass and catch the ball cleanly. Turf interaction is further aided by three sole grind choices that suit varying styles of play.
The low-bounce grind is ideal for golfers with a shallow swing or firm turf conditions, while the standard option is more versatile. Your final choice is a high-bounce wedge built for those who take large, juicy divots or super soft course conditions.
I appreciated the ZTP Raw groove design as the sharp, narrow, and deep grooves seriously gripped the cover of my ball at contact. The level of friction created ample spin to help the ball stop rapidly upon landing. Spin levels were only a little lower than Milled Grind 3.
In addition, I found that the profile of the Hi-Toe raised the CG to deliver a lower flight and greater spin and control. Finally, the full-face scoring lines across the wedge promote consistent contact to maintain spin on all strikes.
To me, the main drawback is not that the raw face which will rust over time, as I feel this fits rather well with the copper design, but rather, the price point. It's the most expensive wedge on this list, and many golfers may struggle to justify picking it up. On the other hand, it is similarly priced to other quality low-handicap wedges. The Vokey SM9, for instance, is around the same price.
Rating: 4
Specifications
Loft: 52-58°
Grind options: Versatile, classic, wide low
Shaft: Steel
Pros
Maximum spin
Prompts optimal launch
Glare resistant finish
Forgiving
Cobra Connect gathers data on every shot
Cons
Not many grind options
Moderately expensive
Oversized cavity
Glare can be off-putting
Naturally, this list is about lob wedges, and all of these options produce fair quantities of spin. However, one is superior to the others in this regard, and the club in question is the Cobra Snake Bite Black wedge. I was impressed with the innovation of the full face grooves, its rampant spin, and sole grind options.
Starting with spin, Cobra employed their Snakebite Groove Technology to tighten tolerance and boost the spin rate. You'll notice that spin is assisted by the presence of Progressive Face Grooves that provide the optimal launch, control, and spin around the putting surface.
With this wonderful wedge, you can generate excellent spin of up to 11,000rmp. This places it above both the Callaway MD5 and Titleist Vokey SM9 which generate about 10,000rmp.
Furthermore, I produced clean turf interaction, and the wedge glided through rough to help me strike my ball cleanly. I just wish there were more grind options to choose from. Where the Snake Bite overcame the MD5 and Vokey SM9 in spin, it falls to these clubs when it comes to grind offerings, with only three available.
The average golfer should perform well with a versatile grind that suits medium to firm turf and all attack angles. Plus, the versatile grind construction enhances forgiveness, making it a suitable option for mid-handicappers. On the contrary, players with a neutral to steep attack should opt for a classic or wide low grind.
Finally, the wedge is equipped with a Cobra Connect grip, which tracks data on every shot to help you analyze your lob wedge strikes. Reviewing this information can help you identify which strikes deliver the best shot-stopping power, apex, and dispersion rate.
Rating: 3.5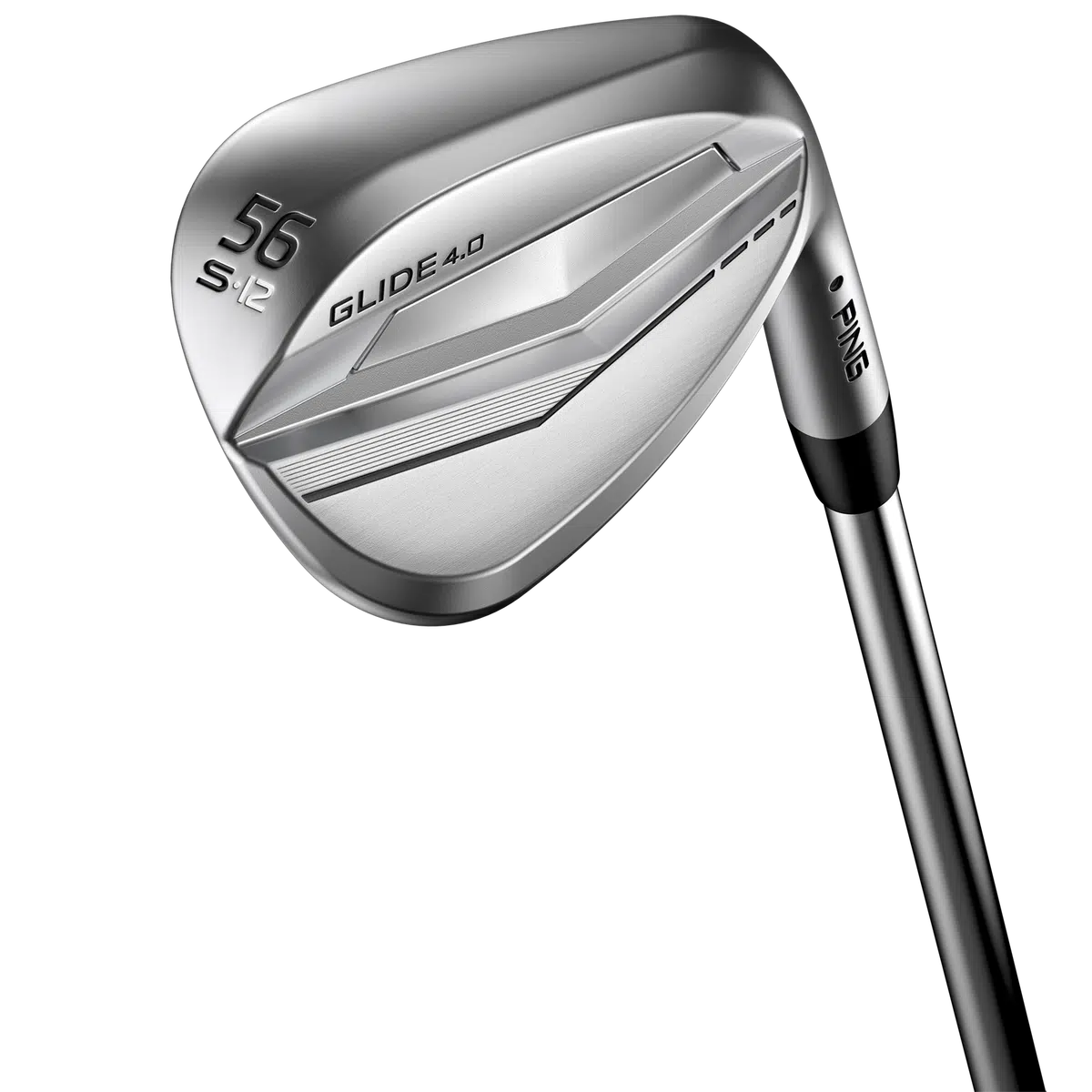 Specifications
Loft: 46-60°
Grind options: S, W, T, E
Shaft: Steel, graphite
Pros
Soft and responsive feel
Boosts face contact
Compact, attractive profile
Ample spin
Low, controlled launch
Cons
Premium price tag
Face is fairly hard
I experienced glare off the cavity
A soft feeling and ample feedback are essential for consistent short-game results. The feedback provided helps you better judge the distance on each strike. During my test, I found that the Ping Glide 4.0 is a superior performer in this sphere. Besides its responsive feel, the club sports a compact shape, superb spin, and a controlled launch.
The engineers at Ping combined 8620 Steel with an Elastomer CTP insert to create a responsive wedge that enhances face contact by 36%. In addition, the construction of the club treats you to an attractive, compact shape.
Besides the exceptional feel of the Glide 4.0, the real stars are the milled grooves and face blast combo. These components raise the texture of the impact zone, which you will find boosts friction and enhances spin. I found it produces slightly more spin than the Cleveland RTX ZipCore, however, there's not much in it. I also noticed that the lob produced a lower launch for superior control.
Furthermore, Ping constructs the Glide 4.0 with four sole grind options. I recommend sticking with the S or W-grind because they work for a broader range of players. However, if you are not ready to sacrifice forgiveness, the W-grind will offer mercy.
Overall there's a lot to like about the Ping Glide 4.0 and no major glaring issues. That being said, the high cost does tempt you to look elsewhere, for only another $20-$30 you can grab the top wedge available.
Rating: 3.5
Specifications
Loft: 52-68°
Grind options: Only one
Shaft: Steel
Pros
Exceptional value for money
Forgiving
Available in many lofts including rare 68 degrees
Left-handed options available
Cons
Shows wear quickly
Feel is below average
No grind options
If you're on a very tight budget, Pinmeadow is to the rescue with their highly affordable wedges. Coming in at less than a third of the cost of most competitors, there is very real appeal if they have the quality to match, which they do.
Of course, you shouldn't expect top quality, but for the price, they get the job done. Kicking things off with the face, it's among the biggest you can find. This gives that extra bit of forgiveness to beginners. I also found that the wide sole helped me maintain my accuracy even for challenging lies.
On the other hand, I didn't get much feedback on my shots, and the sound was a little unsatisfying, but I can hardly complain for the cost.
One aspect that really impressed you might overlook, and that's the loft options. Few manufacturers go beyond 60 degrees. In fact, only two other clubs on this list do, and that's the Vokey SM9 and Cleveland RTX ZipCore, which you can pick up at 62 degrees. However, Pinmeadow goes further than that. Available in 52, 56, 60, 64, and 68 degrees, there truly is a wedge for any loft here.
To conclude, the Pinmeadow wedge almost seems like a no-brainer for beginners on tight budgets — especially those who want an ultra lob wedge that utilizes higher lofts. Yet as you improve, you'll likely demand better quality.
Rating: 3.5
What to Consider When Purchasing Good Intermediate Golf Clubs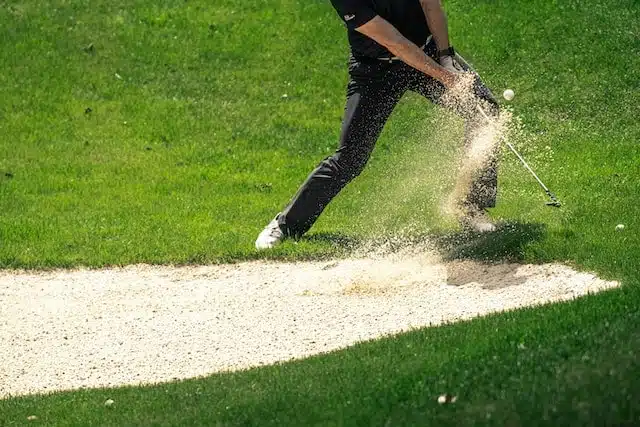 Loft
Lob wedges are crafted with 60, 62, and in some cases, 64+ degrees of loft. However, you will find more 60-degree constructions than others, which frankly carry excessive loft for the average golfer to control. Some amateurs even struggle with a 60-degree loft as they balloon their shots and possess limited control over them.
The bottom line is that the average golfer should not consider lob wedges that exceed 60 degrees of loft.
Sole Grind
Sole grind is arguably the most essential factor surrounding wedges because it impacts turf interaction and bounce. Wedge manufacturers create sole grinds to perform on different ground conditions.
For example, you need a low-bounce lob wedge if you operate with a shallow attack angle and take little to no divot. Conversely, golfers with steep attack angles and deep divots should consider a high-bounce wedge to prevent the clubhead from digging into the turf.
The other factor which impacts your wedge bounce is the turf. A low-bounce grind performs well on firmer ground, requiring little assistance. Contrarily, a high bounce sole grind suits damp, soft grass.
Spin
The top-rated lob wedges produce rampant spin to help you get your golf ball high for aggressive drop and stop control. I recommend searching for lob wedges with sharp, deep, and narrow grooves. You'll find that this structure is most effective at gripping the golf ball cover and imparting maximum spin on the ball.
Feel
Feel is a massive part of your short game, as you rely on your judgment to get the ball as close to the hole as possible. When you cannot feel the golf ball off the face, determining how hard to strike it is is challenging.
However, when you play with a lob wedge crafted from 8620 carbon steel, you find that it offers a subtle, responsive feel at impact. You may also find game improvement lob wedges fitted with polyurethane foam to soften the blow of vibrations on contact.
Read Next: If you are satisfied with your current lob wedge but could use a sand, gap, or pitching wedge, we have multiple options. Read our guide on the best golf wedges reviews.
Best Lob Wedges — Frequently Asked Questions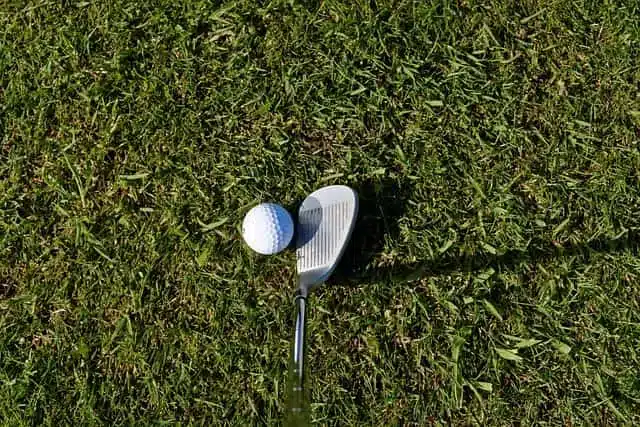 What Is The Best Lob Wedge Degree?
The best lob wedge degree is 60 because it is easier to produce controlled shots over the higher lofted wedges. A 02 or 62-degree lob wedge can complicate the average golfer since it can cause ballooned strikes and loss of spin and distance control.
Who Makes A Good Lob Wedge?
Durable, sharp, deep, and narrow grooves, paired with exceptional turf interaction and rampant spin, are the qualities that make a good lob wedge.
Do High Handicappers Need A Lob Wedge?
No, high handicappers do not need a lob wedge, but if you can handle it, you will appreciate the extra dimension it adds to your short game. However, the remaining high handicappers should stick to the standard pitching and sand wedge before you tackle the higher lofted, compact lob wedge. You'll find that your ball striking and swing mechanics are not at a level where you can produce a consistent strike.
How Far Should You Hit A Lob Wedge?
As a golfer with an average swing speed, I hit a lob wedge an average of 87 yards on a clear day. That should give you some context on how far you should be hitting it. If you swing a driver under 83 mph, you may send a lob wedge less than 75 yards.
Conversely, faster swinging golfers can expect to exceed 95 yards when they play a lob wedge.
What Is a Lob Wedge?
Lob wedges are the shortest clubs in golf. They produce the least distance and the most loft. They are great for clearing obstacles and have plenty of precision.
When Do I Use a Lob Wedge?
Lob wedges have the most loft of any wedges sitting at 58-62 degrees. Therefore, the best time to use them is when you are very close to a hazard but also close to the hole. Lob wedges give you a nice high arc with a soft landing.
Do I Need a Lob Wedge?
While lob wedges can be useful, you certainly don't need them. By opening up the face of your sand wedge you effectively increase the loft of the club to that of a lob wedge. However, it can take a little time to become familiar with the motion.
Is a 60 Degree Wedge the Same as a Lob Wedge?
Any wedge that sits at 60 degrees is a lob wedge, so yes, 60-degree wedges are lob wedges.
Conclusion
If you have been looking for a way to increase the height and spin of your greenside shots, you now have the answer. A loft wedge helps you get under the ball at contact to produce sufficient launch and rampant spin for greater shot-stopping power.
The elevated flight of a lob wedge can help you clear hazards and obstacles and land your ball close to the cup when you have limited green to work with. Overall, it is a handy wedge that adds a different dimension to your shot selection and is worth considering for mid and low-handicappers.
Golfers on a budget in 2023 should consider the Callaway Mack Daddy CB lob wedge for its forgiveness, turf interaction, and high spin capabilities. In addition, the Tour Edge E522 is an affordable, forgiving, and consistent spinning wedge created for high handicappers.
Overall though, when push came to shove, the Callaway Mack Daddy 5 Jaws impressed me the most, so it tops the charts as the best lob wedge. Its robust sole grind offering, soft feel, and enhanced friction made it the top performer in 2023.
Read More Lob Wedge Reviews: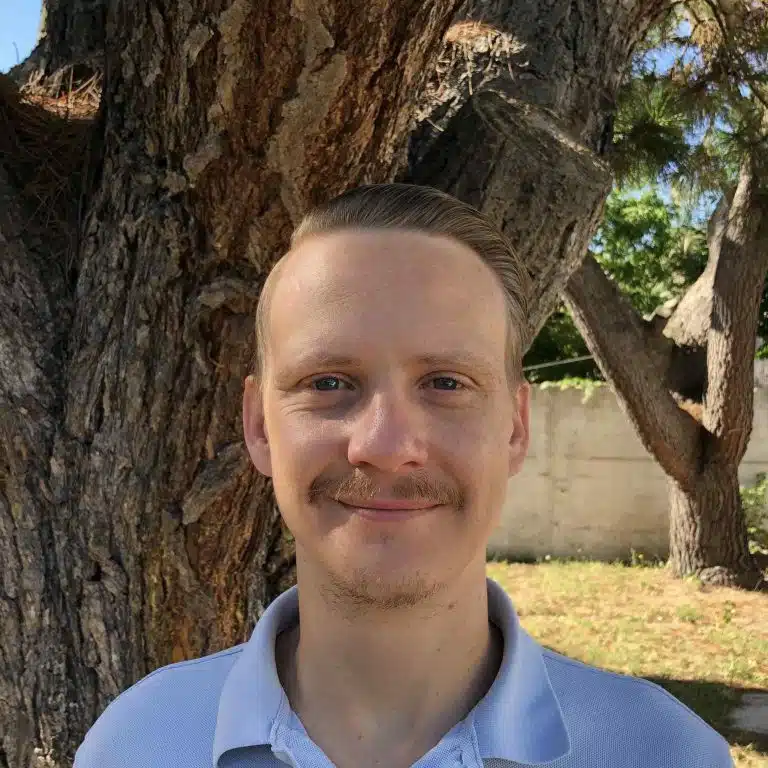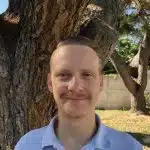 Matt is a seasoned golf equipment writer and sports fanatic. He holds a Postgraduate in Sports Marketing and has played golf for over 28 years.