Phil Mickelson may be one of golf's most notable and controversial players in the game's history. For years there has been a great deal of speculation on many of Phil's dealings, both on and off the golf course, both good and bad. One of his most significant issues relates to gambling
Phil Mickelson's gambling issues can be summed up like this: Phil Mickelson has estimated his gambling losses at $40 million from 2010-2014 and a $2 million debt to a friend. His gambling troubles date back to the early 2000s. It's been alleged that Phil Mickelson has committed insider trading and illegal betting on golf events. In reality, his total losses are likely much greater than this figure.
Any golf fan will want to understand how Phil Mickelson's gambling addiction and troubles impact professional golf. Phil's gambling issues were brought to light recently through his PGA TOUR departure to LIV and the release of golf writer Alan Shipnuck's book, "Phil: The Rip-Roaring (and Unauthorized!) Biography of Golf's Most Colorful Superstar."
But you can learn the main points of Mickelson's gambling issues in the article below. Read on to learn:
Overview of Phil Mickelson's gambling problems
The Phil Mickelson insider trading scandal
Phil Mickelson betting on golf events
Phil Mickelson's on-course legacy
Phil Mickelson's philanthropic efforts
Overview of Phil Mickelson's Gambling Ventures
"Gambling has been part of my life ever since I can remember. But about a decade ago is when I would say it became reckless. It's embarrassing. I don't like that people know. The fact is I've been dealing with it for some time." — Phil Mickelson, June 2022, Sports Illustrated
The rumors of Phil's passion for gambling, and in many cases, high-stakes gambling, became public recently. A lot came to light through the June 2022 interview with Sports Illustrated's Bob Harig and in Alan Shipnuck's book.
Here are some of the biggest rumors of Phil Mickelson's gambling:
Hitting on a $560,000 Super Bowl winning bet in 2001

A $20,000 win on the Baltimore Ravens at 28-1 odds in 2000

Betting on or against fellow players during play on the PGA TOUR

Betting $200K with Tiger Woods in the charity events, The Match

Losing $2 million to the most successful sports bettor ever
The estimate for Phil Mickelson's gambling losses is over $40 million between 2010 and 2014 alone.
Mickelson & The Most Famous Sports Bettors Of All-Time
Phil's relationship with famous gambler Billy Walters eventually became the crack in the dam that would expose the depth of his gambling issues.
Walters has been called one of the best sports bettors of all time, yet he also went to prison. And he and Mickelson became fast friends.
The pair met in 2006 at a golf tournament and would gamble together for over six years. Mickelson eventually wound up owing Billy up to $2 million from sports betting, and their relationship formally ended after Billy went to prison for insider trading. 
While significant losses rarely come to light for high-stakes gamblers, it is staggering to hear of what Phil potentially lost at the height of his issues.
The estimate for Phil Mickelson's gambling losses is over $40 million between 2010 and 2014 alone.
The Phil Mickelson Insider Trading Scandal
In 2012, Phil Mickelson was accused of receiving insider information on the stock market from gambler and bookie Billy Walters. It's reported that he profited $931,000 from a stock trade on Dean Foods, Inc. While he was never formally charged, two of his friends (and his bookie) did face charges. 
In late May 30, 2014, The Wall Street Journal reported that the FBI and SEC were investigating Mickelson and several of his associates for insider trading. In 2016, Mickelson was named as a defendant in an SEC complaint alleging insider trading.
Mickelson denied he did anything wrong in these situations. He eventually avoided criminal charges in a parallel case brought in the Federal District Court for the Southern District of New York.
These accusations stemmed from trades in Dean Foods in 2012 in conjunction with confidential information provided by Thomas Davis, a former director of Dean Foods Company, who tipped his friend and "professional sports bettor" Billy Walters.
The SEC alleged that Walters told Mickelson non-public information about Dean Foods, and the SEC fined Mickelson the equivalent of the $931,000 profit he made from trading Dean Foods stock and interest of $105,000.
In 2017, Walters was convicted of making $40 million on Davis's private information from 2008 to 2014 by a federal jury. It was also noted at that time that Phil Mickelson's gambling debt to Walters once totaled around $2 million.
Phil Mickelson Betting on Golf Events
In the early 2000s, gambling was such a focal point of Mickelson's life that it bled into his performance on the golf course and others. Naturally, when this came to light, it landed him in a fair bit of trouble.
One such case was during a playoff between Woods and Furyk in 2001. When Furyk found his ball in a bunker, Mickelson put out a $20 wager that Furyk would make the shot which Mike Weir accepted and lost. News of this bet returned to the PGA TOUR Commissioner, who spoke sternly with Mickelson, as he violated PGA TOUR rules.
Similarly, Gary McCord has revealed that he frequently bet with Mickelson while announcing. He would discretely flash his odds for each wager to Mickelson's caddie, who would then relay the numbers to Mickelson. At the simple nod of a head, the bet was on. Once again, when the tour and CBS discovered this, they promptly stopped it.
Phil Mickelson The Player — His On-Course Legacy
View this post on Instagram
Phil Mickelson is among the most successful golfers ever, with over 44 career PGA Tour wins, including six major championships. His biggest wins include the 2004 Masters Tournament, the 2005 PGA Championship, and the 2013 Open Championship. He has also won the Masters three times, which is tied for the most all-time.
Mickelson's biggest payday came in 2013 when he won the Open Championship for $1.8 million. He has also won over $100 million in prize money throughout his career.
In addition to his success on the PGA Tour, Mickelson has also been a member of the U.S. Ryder Cup team 12 times. He has a record of 22-12-3 in Ryder Cup matches and was a member of the winning team in 1999, 2002, 2004, and 2008.
Mickelson is known for his aggressive style of play and his flamboyant personality. He is one of the most popular golfers in the world, and he will be a major force in professional golf for many years to come.
Phil Mickelson's Philanthropic Efforts
In 2004 Phil and his wife Amy founded the Phil and Amy Mickelson Foundation. The focus of their work has been supporting a variety of youth and family initiatives.
"Family is our number one priority. Both Amy and I benefited by being raised in our own strong, loving families, and now we're fortunate and thankful to be in a position to help others strengthen their own family bonds."  — Phil Mickelson on his Foundation
In 2004, Phil and Amy joined the PGA TOUR to create Birdies For the Brave, the PGA Tour's national military outreach platform. That program encompasses various military outreach and appreciation activities conducted during PGA TOUR tournaments. It also includes a series of fundraising events hosted at the TOUR's TPC clubs and partner courses nationwide.
Funds raised go directly to support services for military members, veterans, and their families, ranging from financial aid and rehabilitation programs to housing, counseling, educational scholarships, career development, and recruitment.
These philanthropic efforts have undoubtedly helped offset Phil Mickelson's gambling debt and controversies. It's important to note that these initiatives pre-date the time when many of his gambling woes came to light. Therefore, he didn't embark on them through selfish means to save face, but rather, he genuinely wanted to give back to those less fortunate.
Frequently Asked Questions
How Much Money Has Phil Mickelson Lost Gambling?
Reports suggest that Mickelson lost $40 million between 2010 and 2014 from gambling. However, Phil Mickelson's problems with gambling started in the early 2000s, so his losses are likely much greater than $40 million. Despite that, we here at Golf Span estimate his current net to be between $300-$400 million.
Who Was The Gambler Friend of Phil Mickelson?
Billy Walters, a famous professional gambler, was friends with Phil from 2006 to roughly 2011. That relationship eventually became the crack in the dam, exposing the depth of Mickelson's gambling issues.
Does Phil Mickelson Have a Gambling Problem?
Phil Mickelson has stated he has been in therapy for the last few years to help with his admitted gambling addiction. It's reported he's lost more than $40 million gambling and has been accused of insider trading. 
Final Thoughts
Despite Phil Mickelson's brilliant 30-year career and generous philanthropic contributions, many have said he has stained his place in history and potentially his legacy. Phil Mickelson's gambling issues and exit to LIV Golf are part of the fuel for those that claim this to be true.
Everyone loves a comeback story, and we saw that on the course with Mickelson's 2021 PGA Championship win, where he won his second Wanamaker trophy out of nowhere. His incredible finish at this year's Masters also brought back some feelings of the Phil of old.
Time will eventually tell what Phil's ultimate legacy will indeed be.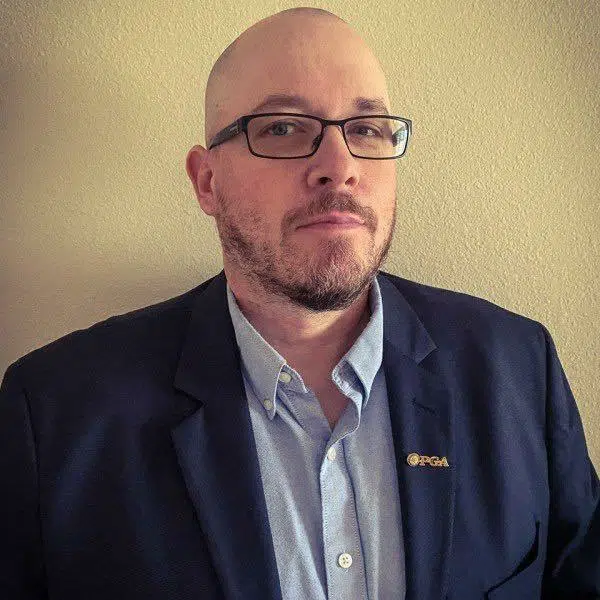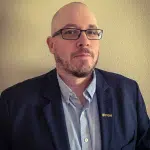 PGA Professional Brendon Elliott is the founder of Little Linksters, LLC, and its nonprofit arm, the Little Linksters Association for Junior Golf Development. He is the winner of 25+ prestigious industry honors, including the 2017 PGA National Youth Player Development award. Brendon is a respected coach, businessman, writer, and golf industry expert.