Phil is one of those guys who trusts the numbers, and what his club fitter tells him. This is why this review of Phil Mickelson's WITB in 2023 is so interesting.
Of course, Callaway is represented well here; the lofts and in-between clubs will also grab your attention.
Many would describe Phil as a 'feel' player, so his Phil Mickelson clubs need to fill him with confidence despite what Trackman says. Let's have a look under the hood of what Lefty is playing these days and try to make some sense of it all.
Phil Mickelson What's In The Bag—At A Glance
In-Depth Review Of The Phil Mickelson Golf Bag
Here is why Phil chooses the clubs he does and how they suit his game to his needs specifically.
What Driver Does Phil Mickelson Use?
Phil Mickelson's driver is the Callaway Rogue ST Max LS because it allows him to customize his driving performance. The driver features a sliding weight system along the sole of the club that allows Phil to adjust the center of gravity to fit his desired launch conditions.
The driver is also made out of a lighter, more aerodynamic material that gives Phil a faster clubhead speed and improved accuracy than previous models. Additionally, the driver has an innovative face technology that gives Phil more distance and accuracy on off-center strikes.
Finally, the larger footprint of the clubface gives Phil more confidence at address and a sense of control when hitting his drives. All of these features give Phil the performance he needs to stay competitive on any tour he chooses to play.
Read also: Callaway Drivers Ranked
It's a bit different than in 2021 when he was using an Epic Speed to help him with the PGA Championship.
[Check Prices & See User Reviews]
Phil Mickelson Woods/3-Wood
Phil Mickelson uses the rare Rogue ST Triple Diamond 3-wood because of its incredible combination of distance, accuracy, and forgiveness. Its triple diamond face design, inverted cone technology, and center of gravity engineering give the club the optimal launch conditions for maximum distance.
The weight distribution in the club head helps optimize ball flight, improving accuracy and helping players shape their shots. Additionally, the large sweet spot and exceptional sound and feel of the club make it an excellent choice for players who want a forgiving club that still provides plenty of distance.
The Rogue ST Triple Diamond 3-wood is a great club for Phil Mickelson and any other player looking for a combination of distance, accuracy, and forgiveness.
Phil Mickelson Hybrid
Phil Mickelson uses the Callaway Apex UW hybrid because the club's design is perfect for a wide range of players and offers great versatility. The advanced material technology and construction of the club head provide players with a combination of distance, forgiveness, and accuracy that they can rely on in any situation.
The club also has a unique sole design that aids in launch and ball-flight performance. The club's design also allows players to easily adjust their ball flight and trajectory to suit their individual playing styles.
Overall, Phil Mickelson's choice of Callaway Apex UW hybrid is a great choice for him. Even he never knows where he may end up on the course, so having a versatile club like this helps him capitalize from almost anywhere.
[Check Prices & See User Reviews Here]
Phil Mickelson Long Irons
Phil Mickelson uses the Callaway X Forged UT driving irons to bridge the gap from hybrid to irons. These driving irons feature a hollow body construction, allowing for a lower center of gravity and increased launch angle.
This makes it easier for Phil to hit the ball higher and farther despite the lower lofts. Additionally, the face of the club is made of forged 1025 carbon steel. This ensures that the face of the club is more durable and offers a softer feel at impact.
The X-Forged UT also offers a variable face thickness that helps to increase ball speed and distance. Lastly, the Callaway X Forged UT driving iron has a deep undercut cavity which helps to increase forgiveness on off-center shots.
Phil Mickelson Irons
Phil Mickelson has been using the Callaway Apex MB irons for many years, and for good reason. These irons are designed for maximum forgiveness and accuracy, allowing a consistent feel throughout the set.
They are constructed with a multi-material design, including a soft carbon steel body, tungsten weighted sole, and a thermoplastic polyurethane insert. This unique combination of materials provides Phil with a great feel and control.
The club face is shallow and wide, making it easier to launch the ball, and the progressive sole design helps to reduce turf interaction for a consistent ball flight. The irons also feature an ultra-thin face designed to increase ball speed and a variable face thickness to maximize distance and accuracy.
Phil Mickelson trusts the Callaway Apex MB irons to help him perform at a high level, and they have proven to be a great addition to the Phil Mickelson bag.
[Check Prices & See User Reviews]
Phil Mickelson Wedges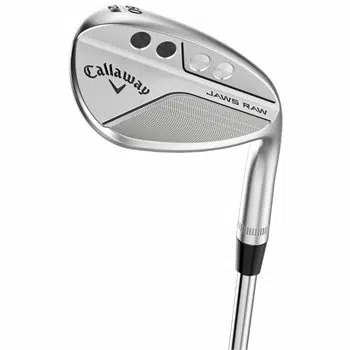 Phil Mickelson uses Callaway Phil Mickelson PM-LTD Proto wedges because when you're as good as he is, you get to design your own wedges. These wedges feature a tour-inspired design that provides maximum control and spin around the greens.
The proprietary grooves, which are larger than traditional grooves, provide a larger margin of error and greater control. The wedges have an extended toe and heel design which provides stability and forgiveness when played from difficult lies.
The wedges also have a low center of gravity which helps to promote a higher launch angle and more spin on shots that require a higher trajectory. The wedges also feature a unique sole grind which helps to provide versatility around the greens.
Phil Mickelson trusts the Callaway Phil Mickelson PM-LTD Proto wedges to help him hit shots from any lie and to give him maximum control and accuracy.
[Check Prices & See User Reviews]
Phil Mickelson Putter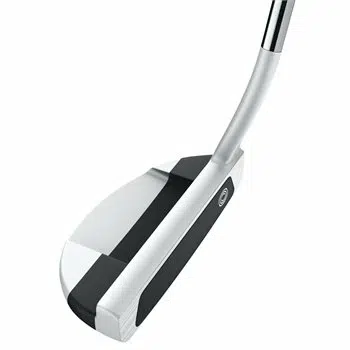 The Phil Mickelson Blade putter has a unique head shape and alignment system to help golfers make more consistent and accurate putts. The putter also has a heavy design, which helps golfers maintain a consistent stroke with less effort.
The putter also features a proprietary insert, which helps to reduce skidding and increase overall roll. While you might not see this putter around very often these days, Phil is keeping the torch lit with this old-school style putter.
[Check Prices & See User Reviews]
Want To Know What Was In Phil Mickelson's Bag in 2013?
Phil Mickelson WITB FAQ
Is Phil Still Sponsored By Callaway?
Yes, as of right now. However, the relationship is uncertain and could change at any moment. Callaway is not thrilled about Phil's move to the LIV Tour but has yet to take a definitive stand on the matter. Both parties are in a holding pattern.
Why Did Phil Mickelson Leave Titleist?
Phil Mickelson left Titleist to partner with Callaway for a long-term lucrative deal. Phil had a great season back in 2004 and received an offer that he simply couldn't turn down. Knowing they could not match it, Titleist released Phil from his contract 16 months early.
What Brand Of Golf Clubs Does Phil Mickelson Use?
The brand of golf clubs that Phil Mickelson uses is Callaway. He has been a devout Callaway ambassador for almost twenty years now. However, the relationship is up in the air due to Phil's decision to leave the PGA Tour for the LIV Tour.
What Wedge Does Phil Mickelson Use?
Phil Mickelson uses his own brand of wedges which are made by Callaway, the Callaway Phil Mickelson PM-LTD Proto. He helped design them himself with the keen eye of club manufacturing great Roger Cleveland. The two have paired up to offer the new line of JAWS wedges, which will help anyone who adds them to their set.
Conclusion
This might be a very different article come next year once we find out what's happening with Phil's relationship with Callaway.
For now, Phil Mickelson WITB is very Callaway dominant. It wasn't always this way, as he has also used Yonex.
But many of his greatest wins have come from the success of this partnership with Callaway.
Related Articles