The best golf colleges have a history of producing excellent golfers. They have outstanding programs, great facilities, and top-tier coaching staff who can help further your game.
As such, you should set your sights high and aim for a Division 1 NCAA university if you have the skills to make the team. These are the most likely to help you to become a professional golfer. Although most people won't be playing professionally so there are plenty of options to play golf at smaller schools and then go on to work in the golf industry.
To do this, you can seek a golf-related major to start a lucrative career.
Read on to learn about:
The best NCAA Division 1 golf college teams for men
The best NCAA Division 1  golf college teams for women
The best smaller golf colleges
The best NAIA golf colleges
The best golf-related majors
Let's dive in!
Factors to Consider When Selecting The Best Golf Colleges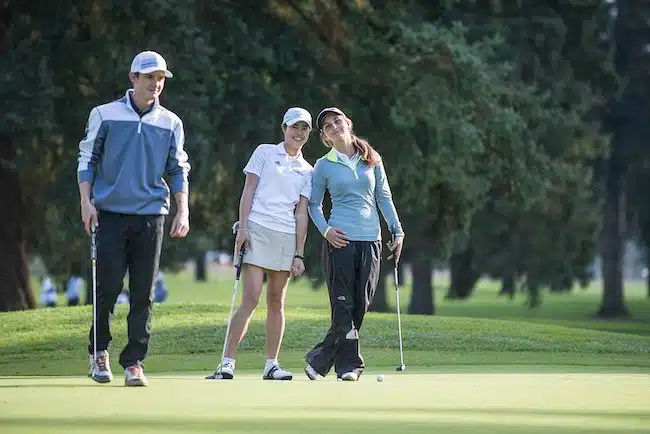 Considering there are plenty of courses and universities to choose from, you should do your due diligence to ensure you pick the perfect university for you.
First, you must decide what career you want to pursue. Many of you will likely be dreaming of becoming professional golfers. If this is the case, your primary objective should be to attend a university with a strong track record of success. Ideally, this will be in the form of multiple NCAA titles and students who became elite golfers.
However, you should note that the competition is fierce for the top college golf teams, so you'll need a high-quality game to make the cut. If your skills aren't quite up to par (see what I did there?), you'll have to attend a lower-tier university instead.
How Good Of A Golfer Do You Need To Be To Play At Each Collegiate Level?
Men's:
Division 1 – Even par or better
Top Division 2, Division 3, and NAIA – 74 or better
Mid-tier Division 2 – 76 or better
Division 3 and lower level NAIA programs – High 70s to low 80s
NJCAA – Varies by program. High-end programs look for low-70s golfers. Low 80s for average to lower-tier programs.
Women's:
Division 1 – 74 or better
Top Division 2 and top NAIA – 78 or better
Mid-tier Division 2 and NAIA – 80 or better
Lower level Division 2 and NAIA – Low 80s
NJCAA – High-end programs look for mid-70s golfers. Middle or lower-tier programs look for mid-80s.
Choosing Your Major
While you don't have to major in golf, choosing to do so can certainly help set you up for a career in the industry.
A great scheme to take advantage of is the PGA Professional Golf Management program. It enables students to study a variety of majors, and you receive an official PGA certification when you graduate.
Other options include Turfgrass Management and Hospitality Management. These are both great options for individuals who want to work in the golfing field but not necessarily as players.  You can learn which of the best golf colleges offer these majors and programs below the best college golf teams.
The 25 Best Golf College Teams for Men
| | | | | | |
| --- | --- | --- | --- | --- | --- |
| Rank | University | NCAA Division | NCAA Titles | Most Recent Title | Tuition |
| 1 | Houston | 1 | 16 | 1985 | $21,749 |
| 2 | Oklahoma State | 1 | 11 | 2018 | $24,539 |
| 3 | Stanford | 1 | 8 | 2019 | $53,529 |
| 4 | LSU | 1 | 5 | 2015 | $28,639 |
| 5 | Florida | 1 | 4 | 2001 | $28,659 |
| 6 | North Texas | 1 | 4 | 1952 | $21,172 |
| 7 | Texas | 1 | 4 | 2022 | $38,326 |
| 8 | Wake Forest | 1 | 3 | 1986 | $55,440 |
| 9 | Alabama | 1 | 2 | 2014 | $30,250 |
| 10 | Arizona State | 1 | 2 | 1996 | $29,428 |
| 11 | Augusta | 1 | 2 | 2011 | $17,256 |
| 12 | Georgia | 1 | 2 | 2005 | $31,120 |
| 13 | Ohio State | 1 | 2 | 1979 | $32,061 |
| 14 | Oklahoma | 1 | 2 | 2017 | $27,144 |
| 15 | Pepperdine | 1 | 2 | 2021 | $55,892 |
| 16 | UCLA | 1 | 2 | 2008 | $42,994 |
| 17 | Yale | 1 | 1 | 1943 | $55,500 |
| 18 | Princeton | 1 | 1 | 1940 | $52,800 |
| 19 | Arizona | 1 | 1 | 1992 | $36,718 |
| 20 | BYU | 1 | 1 | 1981 | $5,790 |
| 21 | California | 1 | 1 | 2004 | $44,007 |
| 22 | Clemson | 1 | 1 | 2003 | $38,550 |
| 23 | Minnesota | 1 | 1 | 2002 | $33,325 |
| 24 | Oregon | 1 | 1 | 2016 | $36,615 |
| 25 | Texas A&M | 1 | 1 | 2009 | $38,602 |
1. Houston

Sitting atop our list of the best college golf teams is the University of Houston, and they secure the spot by some margin with an additional 5 NCAA titles over second place.
While they haven't secured an NCAA title since 1985, it's hard to overlook sixteen wins overall. Over two-thirds of this list sit at just two titles, meaning Houston has won on eight times as many occasions as many other colleges! The tuition is also admirably priced at $21,749. This sits well below the mean average of $35,204.
Houston has produced several exceptional players, including Fuzzy Zoeller and Nick Faldo. Zoeller has won two majors, and Faldo formerly held a global rank of #1 for 97 weeks.
2. Oklahoma State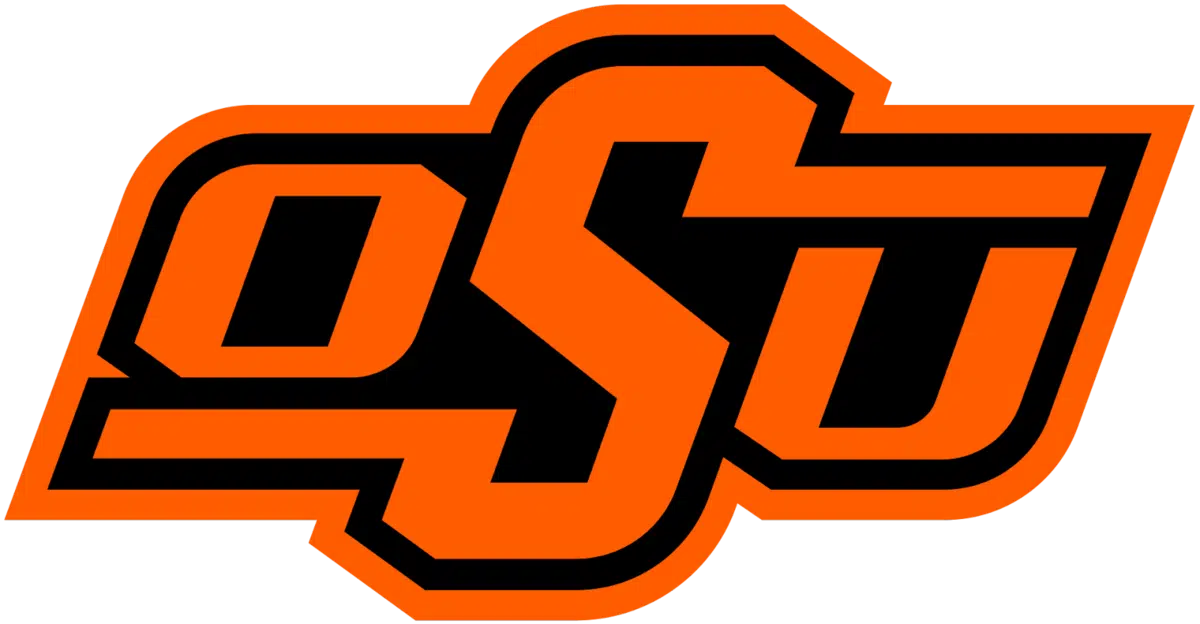 Oklahoma State is one of the top golf universities. Not only have they won eleven NCAA titles in total, but three of their wins have come this century, more than any other men's golf team.
They have also qualified for the NCAA Championships on seventy-four occasions out of seventy-five years.
Many high-level players have come out of the university, including Bob Tway, Hunter Mahan, and Rickie Fowler. Tway has 145 professional wins and won the PGA Championship in 1986. Given this exemplary track record, Oklahoma State is the second-best college for golf scholarships.
3. Stanford

Stanford holds eight NCAA titles and one NIGA title. Their most recent win came in 2019. To date, they have had three individual national champions, and while they have produced big-name golfers such as Tom Watson and Bob Rosburg, one stands well above the rest.
That man is the legendary Tiger Woods. He became champion in 1996 while attending the university, and as we all know, he is one of the most accomplished golfers of all time.
One point to note about Stanford is the very high tuition cost. At $53,529, it is the fourth highest on this list. So while Stanford is one of the top colleges for golf, it may be too expensive for some people.
4. LSU

Like Stanford, LSU has three NCAA individual national champions, but their players didn't go on to become quite as successful. The top performer from LSU is David Toms. He won the 2011 PGA Championship and 13 PGA Tour events.
Their team is called the LSU Tigers, and their most recent NCAA title came in 2015. As for the tuition fee for attending, it costs $28,639, which is pretty respectable given the record of the university.
5. Florida

Nicknamed the Florida Gators, the team has won four NCAA Championships. Forty-nine Gators have also received All-American Honors to recognize their golfing performances. One of the top golfers out of the university is Andy North. Now retired, he won 15 events, two of which were at the U.S. Open in 1978 and 1985.
The university's golfing venue is the Mark Bostick Golf Course. Architect Donald Ross designed it in 1921. However, it was re-designed in 2011 by Bobby Weed. They spared no expense, with a total of $4 million invested in the project. As such, it is a great home venue if you're interested in attending.
6. North Texas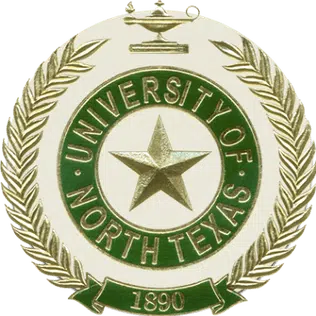 Costing just $21,172 in tuition fees, North Texas could be an excellent place to attend university. Not only do you save $14,032 relative to the average tuition cost, but you get to attend a university with four NCAA titles. Only four universities have secured more.
The main issue is that North Texas Mean Greens hasn't won an NCAA title in some time. Their last win came in 1952, meaning they placed 23rd in terms of form.
7. Texas

The Texas Longhorns hold the same number of titles as the North Texas Mean Greens. However, they have shown better form recently, as all their wins came after 1976. All of North Texas' titles were before 1952.
What's more, their most recent win was last year in 2022! They were also runners-up in 2016 and 2019, so the higher tuition cost of $38,326 may well be worth it.
Numerous majors winners have come out of the university, including top names such as Tom Kite, Ben Crenshaw, and Justin Leonard.
8. Wake Forest

Wake Forest is the only university with three NCAA titles. They secured their titles in 1974, 1975, and 1986. The tuition fee for attending costs $55,440, making it the third most expensive university.
The most reputable player to come out of Wake Forest is Arnold Palmer. However, we should note that he dropped out due to losing a close friend.
9. Alabama

Alabama is the first of many universities with two NCAA titles. They also hold five SEC Tournament Championship titles. Yet it's not only the men's team who are top performers but also the women's. Alabama is one of the few universities to have both teams graded as top five by Golfweek.
Nicknamed the Crimson Tide, thirteen players have achieved twenty-one All-American Honors.
10. Arizona State

While Arizona State University (ASU) only has two NCAA titles, this doesn't fully demonstrate how great the university is for golf. ASU has won six NCAA Regional Championships, twelve Pac-12 titles, and many other events.
Former attendees also lead the PGA Tour career earners list, demonstrating that many students have successful golf careers. The best player of which is six-time majors winner, Phil Mickelson.
11. Augusta

Augusta is a back-to-back NCAA title holder, securing their wins in 2010 and 2011. Every year they run a collegiate competition at Forest Hills.
The tuition fee for attending Augusta is remarkably low at $17,256, so it is one of the top golfing colleges to attend if you want to save money.
12. Georgia

Georgia holds two NCAA tiles, both of which were won under the supervision of acting coach Chris Haack. The men's golf team is the top performing sport at the university, with twenty-nine Conference Championships to their name.
The most successful golfer to attend Georgia is Bubba Watson. He peaked at a global rank of #2 and has 14 professional wins, two of which were at the Masters Tournament.
13. Ohio State

Ohio State holds two NCAA titles and has helped develop several elite players, including Jack Nicklaus and Bobby Jones.
The university has two golf courses, the more popular of the two, the Scarlet Course, is rated as one of the best collegiate golf courses in the country. Originally, it only partially adhered to architect Alister Mackenzie's plans. However, former student Jack Nicklaus renovated the Scarlet course for $4.2 million to help it achieve its full potential.
14. Oklahoma

Nicknamed the Sooners, Oklahoma University's golf team holds two NCAA and fourteen Conference Championship wins.
Several successful players have come out of Oklahoma, but only one major winner: Todd Hamilton, who won the 2004 British Open.
15. Pepperdine

Pepperdine is the most expensive golf university to attend, costing a hefty $55,892. They have two NCAA Championship titles, the most recent coming in 2021. Despite the recency of their latest win, the tuition cost may put off interested students.
What's more, none of their players achieved more than 2 PGA Tour wins.
16. UCLA

UCLA holds two NCAA Championship wins, with the latest coming in 2008. Among their other titles are five Pac-12 Conference Championships.
The biggest name to come out of UCLA is Patrick Cantlay. Currently ranked #3 in the world, he has won numerous awards, including the Jack Nicklaus award and the PGA Tour Player of the Year.
17. Yale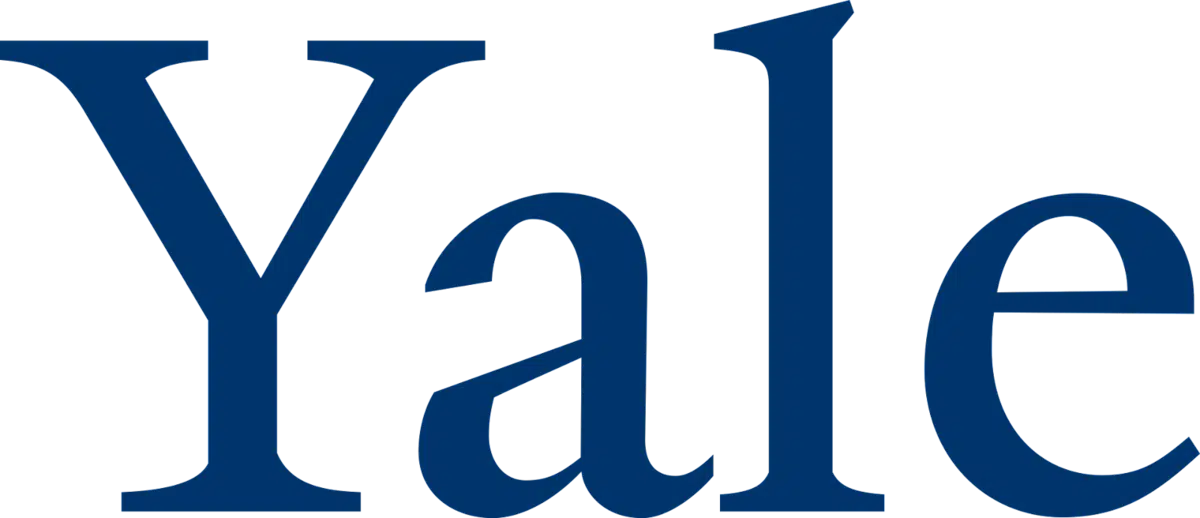 It might surprise you to see a top university such as Yale down in 17th position, but the fact is that Yale has fallen off a lot in the sport of golf.
While they hold twenty-one collegiate golf Championships (the most ever), all but one came through the National Intercollegiate Golf Association, not the NCAA.
In fact, their one and only NCAA Championship win came in 1943. This means only one university on the list is waiting longer for a win (Princeton, 1940).
As such, Yale is way down the list of the best golf schools. And it's hard to justify the $55,500 tuition.
18. Princeton

Princeton, like Yale, formerly had a top college golf program. However, this soon fizzled out. They hold the second most NIGA titles after Yale (eleven) but are rock bottom regarding recent wins. Their only NCAA Championship win came in 1940, so in the last 83 years, they have been winless at this event.
To add to this, the tuition cost is very high at $52,800, and no big names have come out of the university. Therefore if you have strong golfing ambitions, you may want to attend a university higher up on this list.
19. Arizona

Head coach Jim Anderson leads the Arizona Wildcats. They have won one NCAA Championship, nine BIA titles, and three Pac-10/12 titles.
Numerous successful PGA Tour players have come out of the Wildcats, the most successful being Jim Furyk, who has 29 professional wins.
20. BYU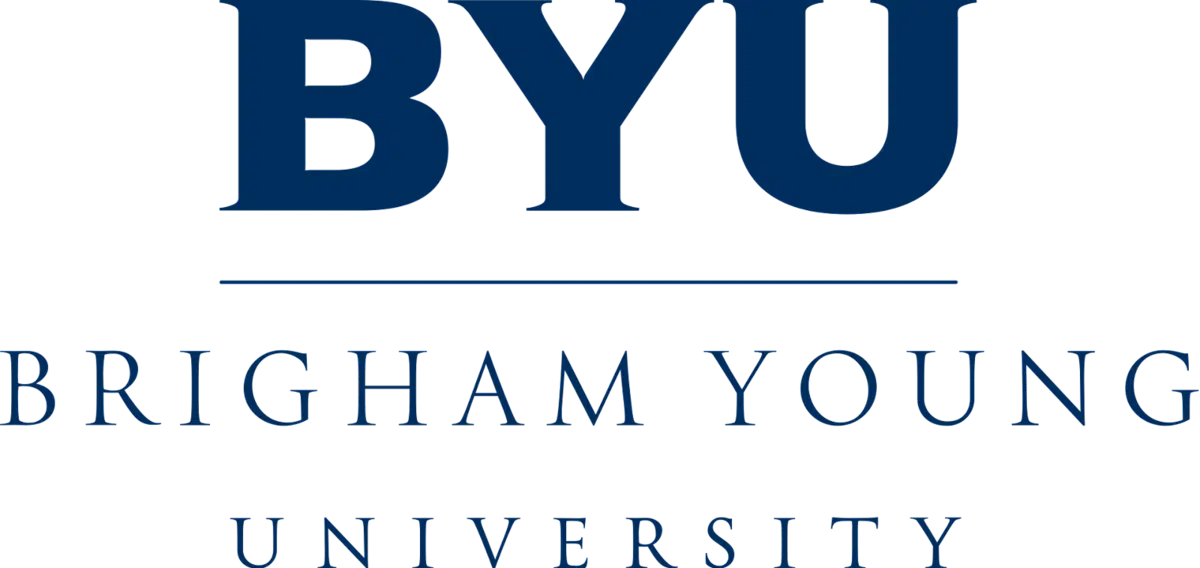 If you're seeking the cheapest top golf college in the US, BYU may be the university for you. Tuition costs just $5,790, which is absurdly cheap.
What's more, BYU has performed fairly well over the years. They hold one NCAA Championship title and twenty-five Conference Championship titles. Furthermore, fifty players have received various All-American Honors spanning from the first team to honorable mentions.
21. California

The Californian Golden Bears have secured one win in their fifteen appearances at the NCAA Championships (2004).
Tuition costs $44,007 for out-of-state students and $14,253 for in-state students.
22. Clemson

The Clemson Tigers secured their only NCAA Championship win in 2003. However, they have been runners-up twice in 1998 and 2001, and placed third three times in 1989, 1997, and 2022.
They have the prestige of being the first university to win a conference, regional, and national championship in one year. They have also proven themselves more than capable on the regional level, winning the NCAA East Regional on seven occasions from 1993 to 2004.
23. Minnesota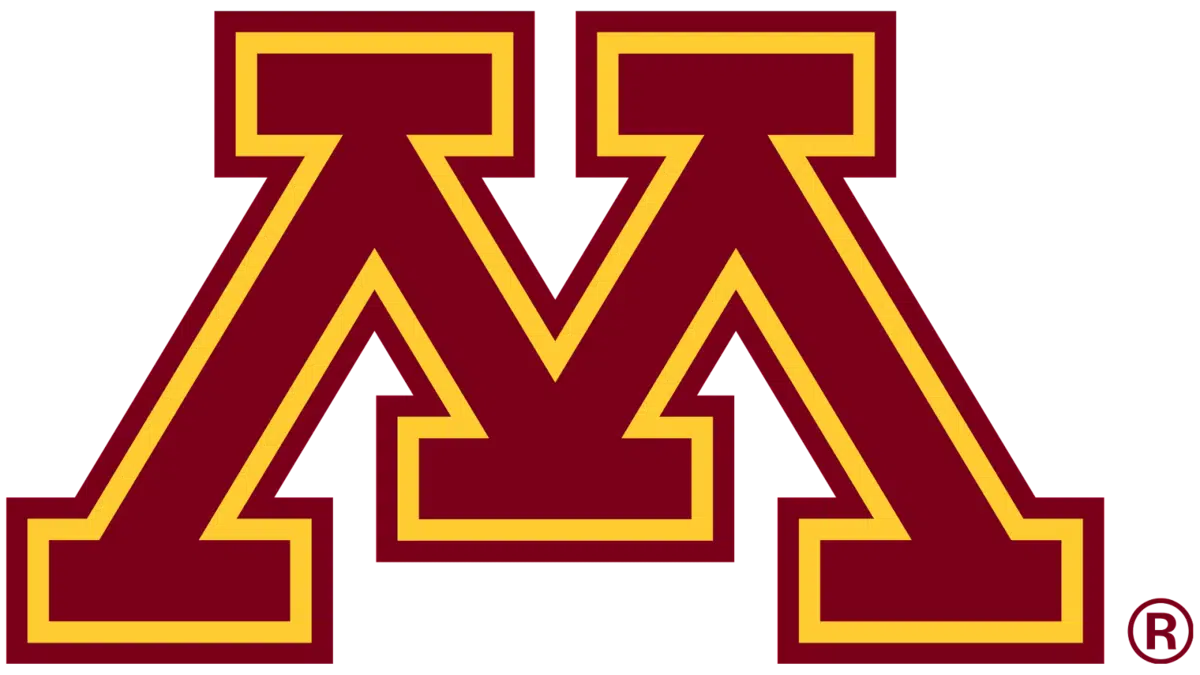 The Golden Gophers of Minnesota secured their only NCAA Championship in 2002. They also have won eight Big Ten Team Championships
Only two of their players have become individual national champions thus far.
24. Oregon

The Oregon Ducks have won only one NCAA Championship. As of yet, they have not produced any elite professional golf players.
They train at the Eugene Country Club and the Pine Ridge Golf Club.
25. Texas A&M

The Texas A&M Aggies recently switched coaches to Brian Korten in 2021. The team won their only NCAA Championship in 2009.
Their other wins include ten titles at the Southwest Conferences and one win at the Big 12 Conference.
The 10 Best Golf College Teams for Women
| | | | | | |
| --- | --- | --- | --- | --- | --- |
| Rank | University | NCAA Division | NCAA Titles | Most Recent Title | Tuition |
| 1 | Arizona State | 1 | 8 | 2017 | $29,428 |
| 2 | Duke | 1 | 7 | 2019 | $58,031 |
| 3 | Arizona | 1 | 3 | 2018 | $35,326 |
| 4 | San Jose State | 1 | 3 | 1992 | $19,732 |
| 5 | UCLA | 1 | 3 | 2011 | $42,994 |
| 6 | USC | 1 | 3 | 2013 | $58,195 |
| 7 | Florida | 1 | 2 | 1986 | $28,659 |
| 8 | Stanford | 1 | 2 | 2022 | $53,529 |
| 9 | Ole Miss | 1 | 1 | 2021 | $25,100 |
| 10 | Washington | 1 | 1 | 2016 | $38,166 |
1. Arizona State

Arizona State is the place to be if you are an aspiring female golfer. They hold the most NCAA Championship wins with eight, and only Duke is close with seven. However, the tuition fee at Duke is almost twice as much, so Arizona is the top golf university to attend if money is a concern.
The Arizona State Devils have some of the best golf facilities. For home matches, they play at the Papago Golf Course. But for training, they use the Thunderbird Golf Complex and the Phil and Amy Mickelson Player Development Practice Facility.
2. Duke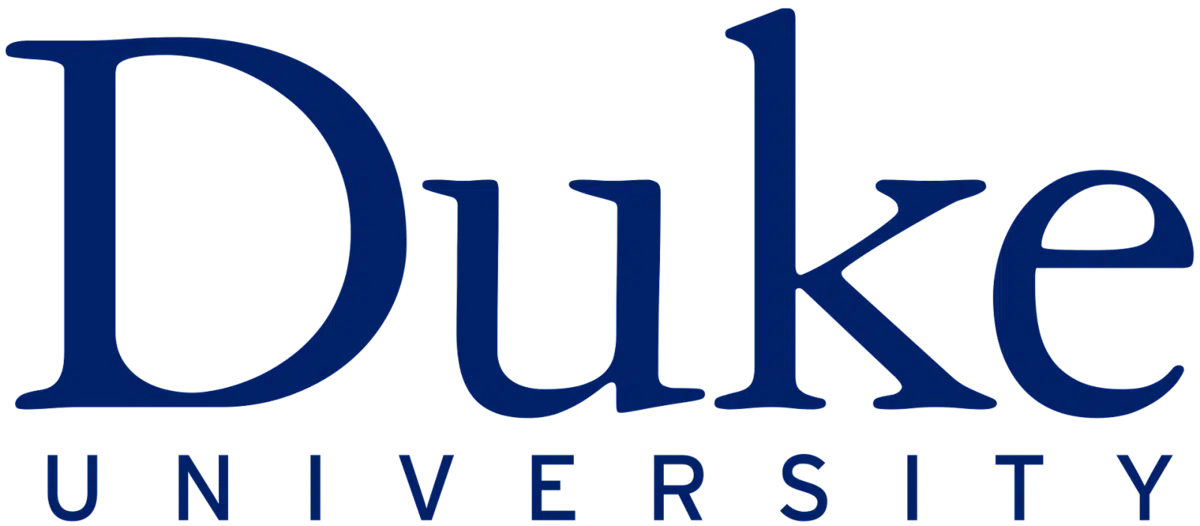 If you can look past the eyewatering $58,031 tuition fee, the highest of the men's and women's courses, Duke is one of the best golf universities.
Their women's golf team has been the university's highest-achieving team since 2000. From 2000-2005 they held a remarkable record of 795-45-3. In addition, the Blue Devils' six NCAA Championship wins to post the year 2000 are double that of the next closest team.
Furthermore, several top players came through Duke, such as Brittany Lang and Jenny Chuasiriporn.
3. Arizona

If you're set on the location of Arizona and Arizona State is out of the question for whatever reason, the University of Arizona is a solid alternative.
They consistently make the NCAA Championships, appearing virtually every year since 1987, and they have won the competition on three occasions.
The university has also produced some of the top sports players. Annika Sorenstam and Lorena Ochoa both attended.
4. San Jose State

San Jose State is one of the best colleges for golf, with cheap tuition fees. The Spartans secured three NCAA Championships in 1987, 1989, and 1992 and have six top-3 finishes. Tuition costs just $19,732, making them the cheapest university by a solid margin.
The team has won eighteen Conference Championships along with 37 All-American Honors. Last year in 2022, they placed 7th at the NCAA Championships and 3rd in the overall NCAA rankings.
5. UCLA

The UCLA women's golf team has won the NCAA Championships on three occasions in 1994, 2004, and 2011 — once more than the men's team.
Two players from the university have received the ANNIKA Award. These include Alison Lee and Bronte Law.
6. USC

Golf is one of the top-performing teams at USC. The team won the university's first-ever NCAA Championship title in 2003. However, they went on to win another two in 2008 and 2013. They also have another top-four finishes.
Various tour winners have come out of USC, including Jennifer Rosales and Dewi Claire Schreefel.
7. Florida

Head coach and former player Emily Glaser leads the Florida Gators. The team won two NCAA Championships in 1985 and 1986.
Despite no recent success, over twenty former students have gone on to become professional golfers.
8. Stanford

Although Stanford only holds two NCAA Championship titles, the university has performed well recently. Their title wins came in 2015 and 2022. What's more, two students achieved NCAA Individual titles in 2021 and 2022 as well.
What may put you off is the tuition cost. At $53,529, it is hard to look past.
9. Ole Miss

Ole Miss secured their first NCAA Championship title in 2021 with the guidance of coach Kory Henkes.
This was the first NCAA women's team title that the university had won.
10. Washington

The Washington Huskies won their only NCAA Championship title in 2016 when they overcame Stanford 3-2.
Head coach Mary Lou Mulflur leads the team with the assistance of Anna Temple.
The Best Smaller College Golf Teams
Check out this list if you're looking for the best smaller golf colleges.
| | | | | | |
| --- | --- | --- | --- | --- | --- |
| Rank | University | Team Gender | NCAA Division | NCAA Titles | Tuition |
| 1 | Methodist | Women | 3 | 17 | $34,522 |
| 2 | Methodist | Men | 3 | 13 | $34,522 |
| 3 | Cal State Stanislaus | Men | 3 | 12 | $19,422 |
| 4 | Columbus State | Men | 2 | 6 | $17,295 |
| 5 | Rollins | Women | 2 | 6 | $54,740 |
| 6 | Florida Southern | Women | 2 | 4 | $37,640 |
| 7 | Nova Southeastern | Women | 2 | 4 | $32,110 |
| 8 | Methodist | Women | 2 | 3 | $34,522 |
| 9 | Cal State Northridge | Men | 2 | 3 | $18,857 |
| 10 | Troy State | Men | 2 | 3 | $18,624 |
The Best NAIA Golf Colleges
NAIA stands for the National Association of Intercollegiate Athletics. They offer scholarships in 250 schools across the United States.
While the competition isn't as strong as in NCAA Division 1 and Division 2 teams, you'll still have to fight hard for your place. Each team has around ten golfers, and only a maximum of five players can receive scholarships.
According to NCSASports, these are the current top NAIA universities.
| | | |
| --- | --- | --- |
| Rank | University | Tuition |
| 1 | Indiana Wesleyan | $27,296 |
| 2 | Taylor University | $35,305 |
| 3 | Huntingdon University | $26,846 |
| 4 | Saint Xavier University | $34,380 |
| 5 | Westmont College | $46,594 |
| 6 | Cali State University Maritime Academy | $18,996 |
| 7 | Embry-Riddle Aeronautical University | $36,708 |
| 8 | Corban University | $33,040 |
| 9 | Marian University | $35,000 |
| 10 | Dordy University | $31,770 |
The Best Colleges for Golf-Related Majors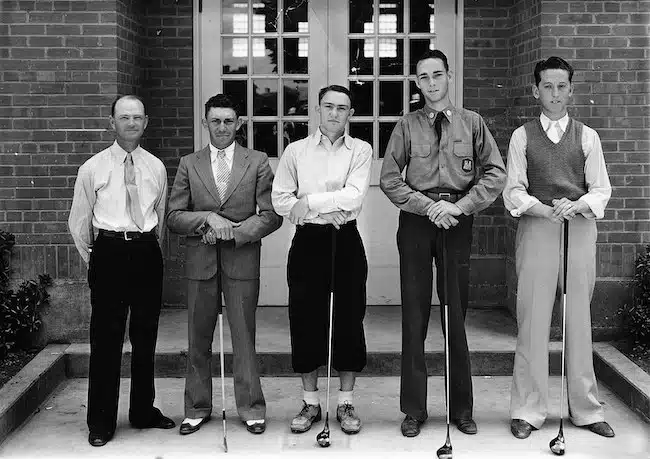 If playing golf while studying isn't enough for you, you can fully immerse yourself in a golf-related major.
There is by no means a requirement to undertake such a degree if you want to become a professional, although it certainly helps you on your way. You can take three main avenues:
Professional Golf Management
Hospitality Management
Turfgrass Management.
Professional Golf Management
The Professional Golf Management program is run by the PGA at applicable universities. Who better to help you become a professional than the PGA? The course spans four to five years and allows students to select a degree to help them in golfing, such as Marketing or Park Management.
Once students have graduated, they can immediately apply for a PGA membership. Moreover, the employment placement rate currently sits at 100%, which inspires confidence.
In total, seventeen universities offer the PGA Golf Management Program:
Campbell University
Coastal Carolina University
Eastern Kentucky University
Ferris States University
Florida Gulf Coast University
Methodist University
Mississippi State University
New Mexico State University
North Carolina State University
Penn State University
Sam Houston State University
University of Central Oklahoma
University of Colorado, Colorado Springs
University of Idaho
University of Maryland Eastern Shore
University of Nebraska, Lincoln
University of Nevada, Las Vegas
Hospitality Management
For those who feel they have a future in club management rather than professional play, the Club Management Association of America (CMAA) holds a hospitality management course that will set you on the right track.
The course's curriculum builds conceptual, administrative, and technical skills. All of which are essential to run a club successfully. The CMAA offers its course at over 50 universities across the country. Visit their website to see which universities are available.
Turfgrass Management
Another one of the best college golf programs is turfgrass management. As golfers, we know all too well how much of a story state golf courses can get into if they are neglected. So there is plenty of demand for upkeep.
As it stands, there are approximately 139 colleges in the US that offer such courses. And while most of these do not focus solely on golf, the skills you will acquire by graduating will more than qualify you to begin working at a golf course.
To browse the full list of universities on offer, check out the Golf Course Superintendent Association of America's directory.
Final Thoughts
As you can see, there is no shortage of high-level golf colleges. From NJCAA to NCAA Division 1, you should have no trouble finding a university that meets your skill level.
And remember, the best golf colleges have a track record of producing the most successful players. So if you're up to it, aim to attend one of the best D1 golf schools.
On the flip side, if playing golf at a professional level isn't your goal, there are plenty of other academic opportunities on the table too. Turfgrass management, for instance, is a great course to select.